Salmon is a big favorite in the culinary world and salmon dinner recipes are simply fantastic. Let's dive in!
Is Salmon Good for Dinner?
Yes, it is. Salmon is a brilliant source of protein, vitamins, and healthy fats, which makes it a star of every meal, including dinner.
A salmon filet is nutrient-dense and therefore accounts for a great deal of the nutritional value of any dish it is part of. All you need to do is add the missing pieces to complete the dish, such as carbs like starches and fibers.
Our Salmon Recipes for Dinner
That's it! Those are the healthy and tasty options for your family dinner.
Best Ways to Cook
If you like a nice crispy crust, then you can choose to pan-fry, air-fry, broil, or grill your salmon filets. These cooking methods will create a crisp exterior while keeping the filets moist and tender. Broiling and grilling will also give you that delicious smoky flavor and a beautiful charring on top.
If you want the salmon to cook evenly from the inside out, then you can slow-roast them in the oven. 
What about opting for a healthier no-fat, no-oil way of cooking the salmon? Poaching is the answer. This is a healthy, quick, and easy option for those on an eat-clean diet.
What Goes With
As we mentioned earlier, we should also add starch and fiber into our salmon recipes for a more balanced meal.
For the fiber, of course, we need veggies and salads. Side dishes such as broccolini, roasted potatoes, and grilled asparagus are excellent choices when it comes to accompanying salmon.
For the starch, rice and risotto are usually served with salmon dishes. For the minimalist, hot white rice alone is also great with salmon. If you have more time for prep, a delicious plate of creamy gourmet mushroom risotto will be worth it.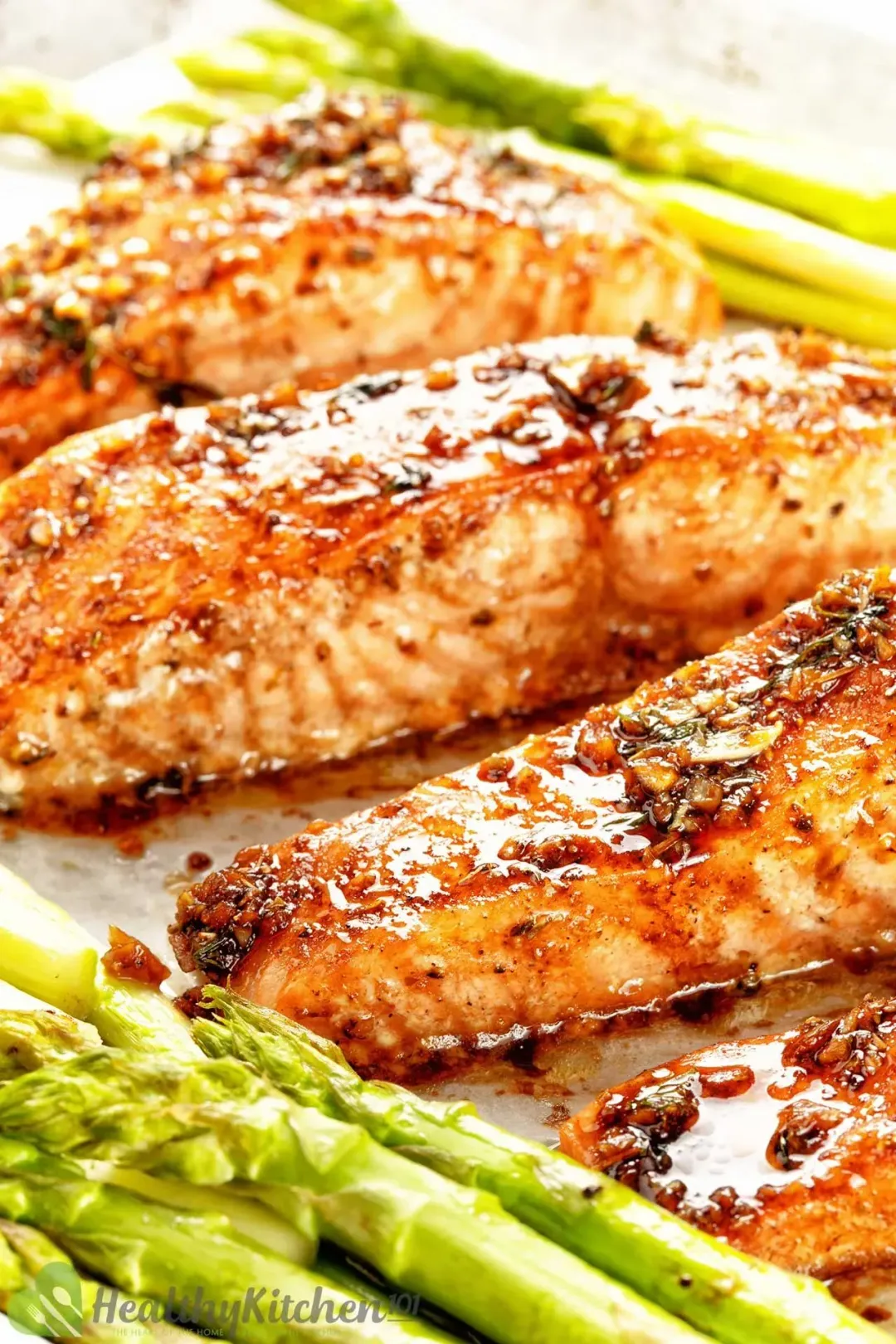 Salmon Recipes for Dinner
Want to prepare a nutritious and fulfilling meal for you and your family? Check out these delicious salmon recipes for dinner right away!
Ingredients
Directions
Choose a recipe that you like.
Gather the ingredients.
Follow the instructions to give you incredibly tasty and delicious salmon recipe for dinner in less than 45 minutes!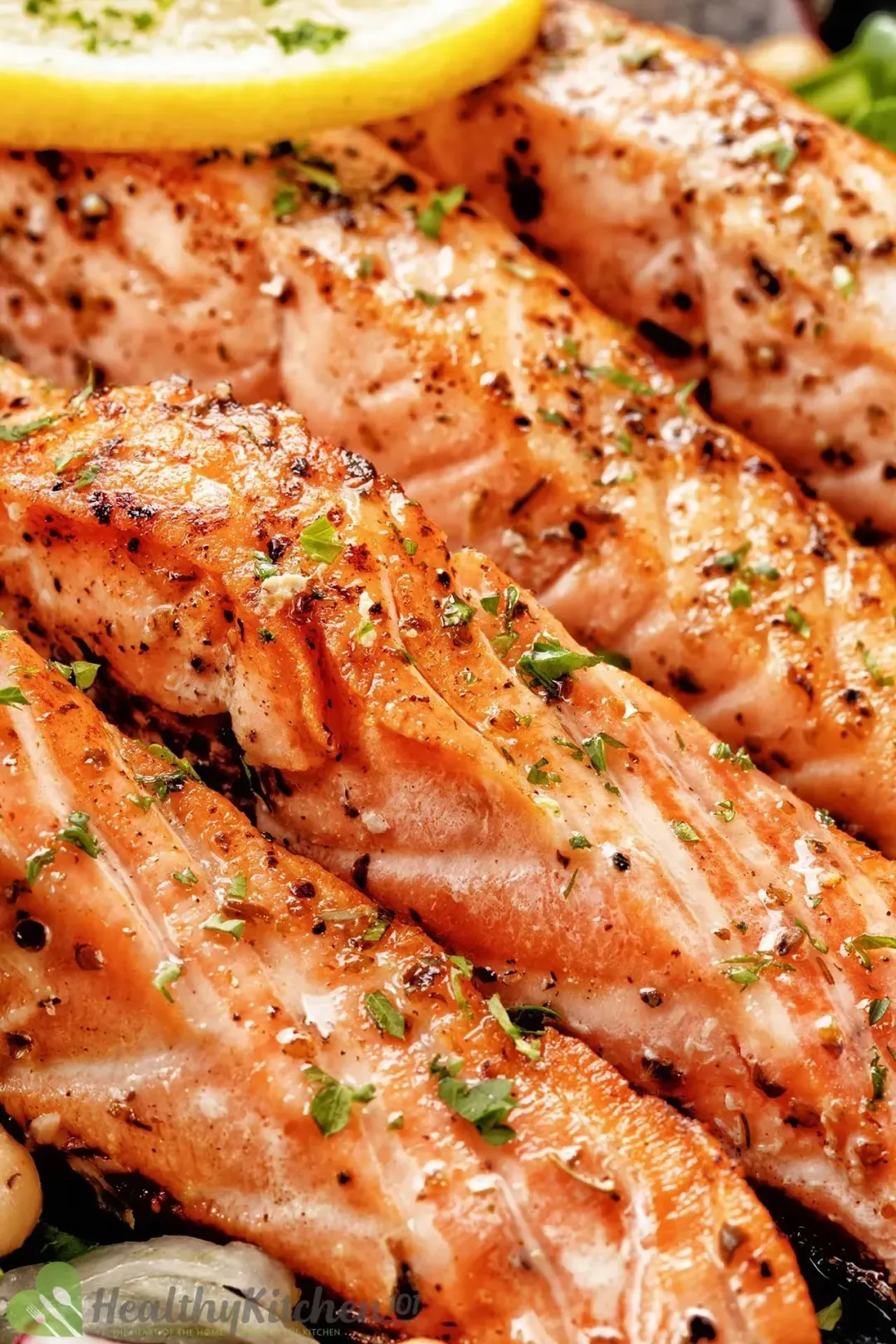 Previous Recipe
Fried Salmon Recipes
Fried Salmon Recipes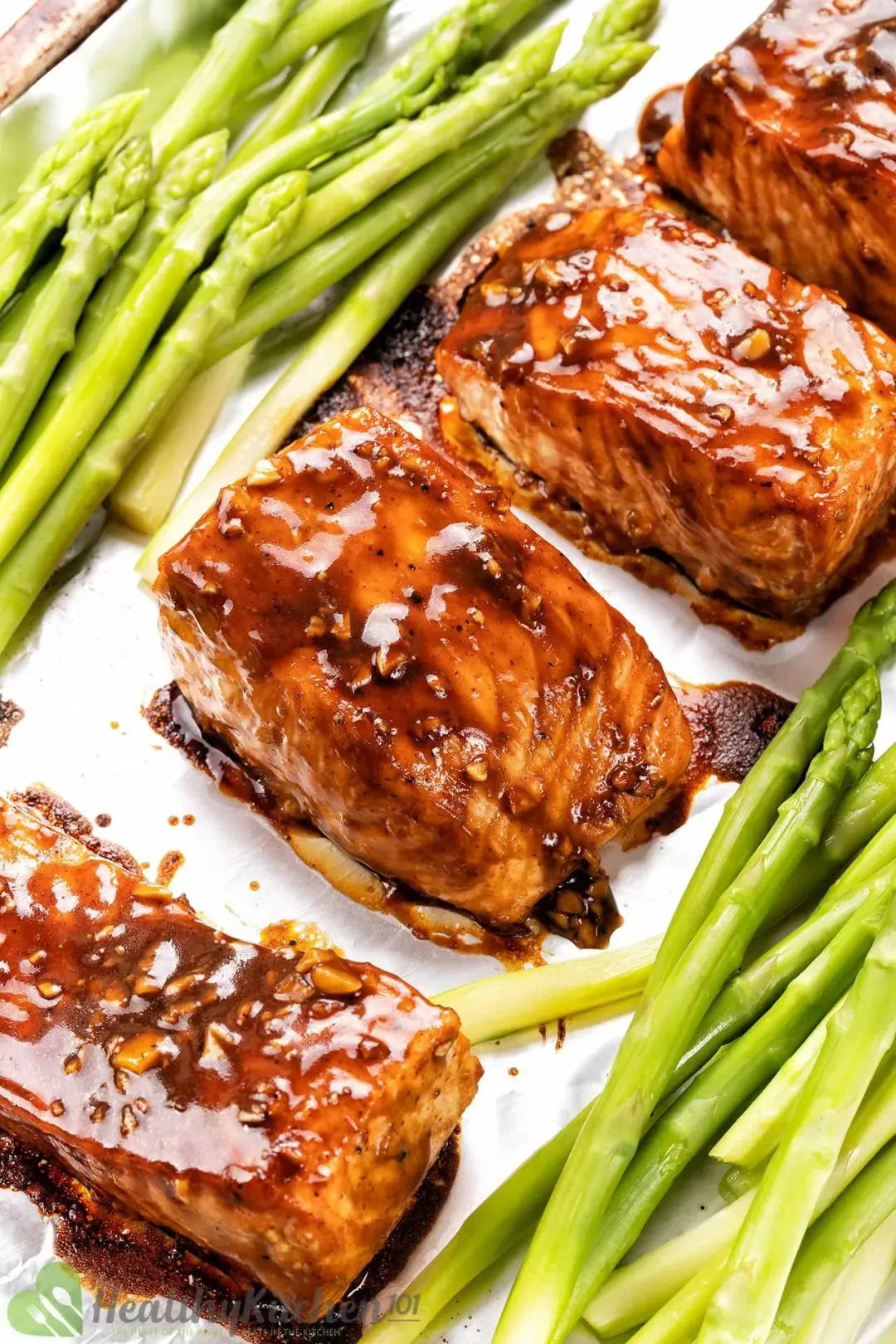 Next Recipe
Asian Salmon Recipes
Asian Salmon Recipes
Writer, Author
Luna Regina is an accomplished writer and author who dedicates her career to empowering home cooks and making cooking effortless for everyone. She is the founder of HealthyKitchen101.com and HealthyRecipes101.com, where she works with her team to develop easy, nutritious recipes and help aspiring cooks choose the right kitchen appliances.
Comments/ Reviews