For healthy-eaters wishing to — sometimes — indulge in a crispy piece of fried salmon, we have just the things for you. Our collection of healthy fried salmon recipes will allow you to enjoy delicious fish dishes guilt-free.
Is Fried Salmon Healthy?
Salmon itself is full of goodness, and is one of the best sources of omega-3 fatty acids, which can help lower the risk of heart disease. It is also rich in other nutrients such as protein, vitamins, and minerals, all of which play a vital role in the body's functions.
It all comes down to how it's made.
Fried food, especially deep-fried food, is considered unhealthy. The cooking process involves increased levels of saturated fat that may lead to various health problems.
In today's article, we are exploring healthier ways to fry, and will provide you with some tips and tricks to make that easier. We hope this will allow you to enjoy fried salmon more healthily.
1. Differences Between Baked and Fried Salmon
Cooking time and texture of the cooked salmon are two noticeable differences between baked and fried salmon.
If you happen to have more time on your hands, you can go for a slow-cooked salmon dish. Baked salmon, depending on the thickness of the filet, needs around 20-30 minutes to cook through. After spending some quality time in the oven, your salmon will come out moist and fork-tender. Oven-baking requires little or no added oil, so it's usually deemed the healthier option if you're watching your weight.
Pan-frying is the quicker cooking method. In less than 15 minutes of prepping and cooking, a perfectly crispy piece of salmon can be yours to enjoy. For those who worry about additional fat and calories from the added oil, you can opt for air-fried salmon, which requires significantly less fat.
2. What Is the Best Oil for Frying Salmon?
Our chefs recommend using oil with a high smoke point and neutral flavor for frying all fish, not just salmon. The higher smoke point helps sustain the cooking temperature, allowing the fish to be cooked properly, while the neutral flavor means the taste is not affected. Some great suggestions are sunflower seed oil, canola oil, and safflower oil.
Best Fried Salmon Recipes
Let's check out our top-recommended fried salmon recipes, shall we?
How Do You Fry Salmon Filets?
Perfect pan-fried salmon starts with a high-quality center-cut filet, about 1 inch thick. If your fish is fresh out of the fridge, let it sit at room temperature for at least 10 minutes before cooking. After being chilled and seasoned, your salmon is ready to be fried. For the ultimate crispy outer layer, place your salmon skin-down on a non-stick pan for 5 minutes before flipping to the other side. Cook for another 5 minutes, or to your preferred doneness.
If you are searching for a healthier option to enjoy fried salmon, air-frying is the way to go. This method uses significantly less oil but the fish still come out perfectly each time. Preheat the air fryer to 400 °F before starting the cooking process.
Frying salmon shouldn't make you uncomfortable. It's an opportunity for you to have fun while cooking. With our trusted recipes, we hope to help you enjoy fried salmon in the healthiest possible way.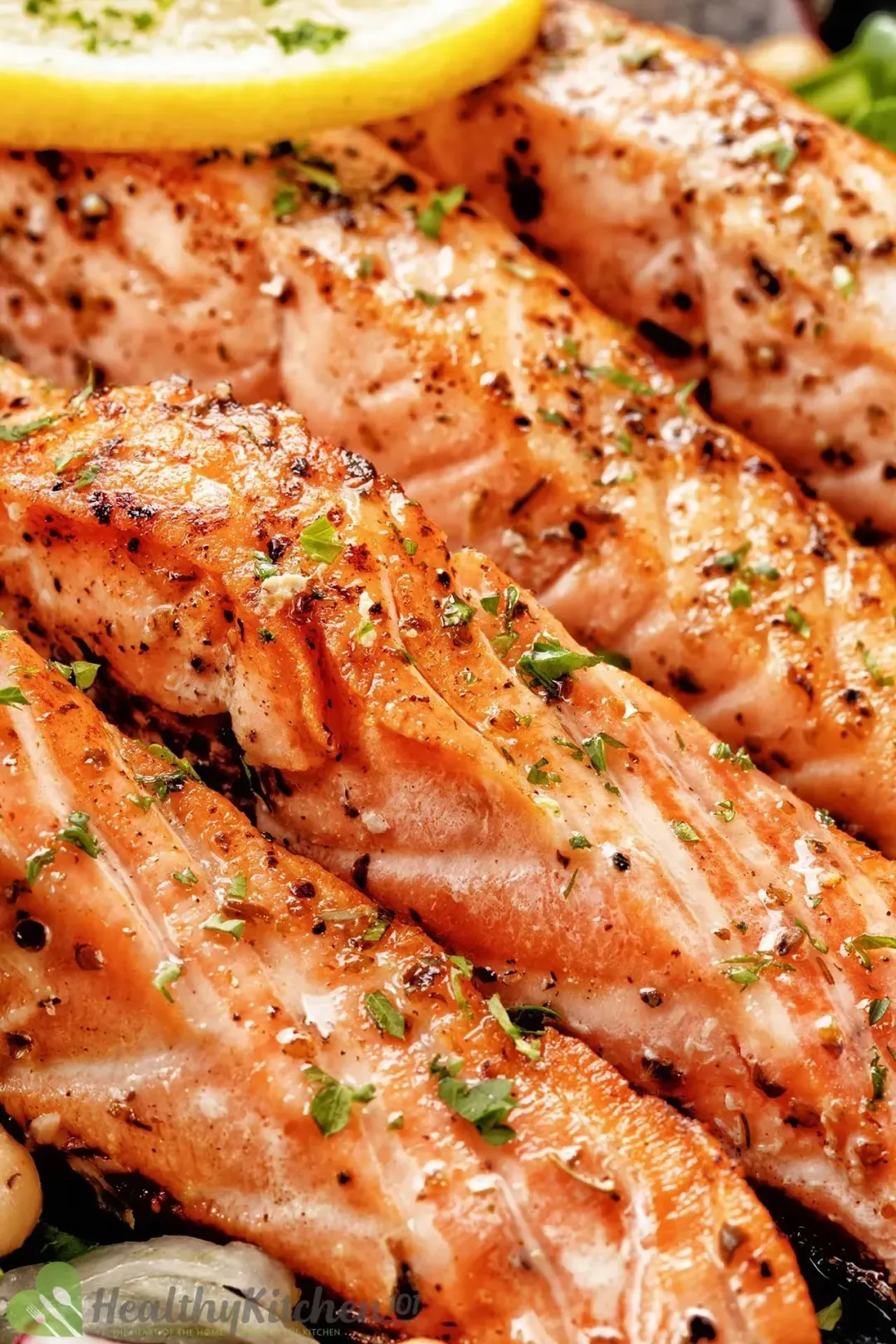 Fried Salmon Recipes
Enjoy a five-star dining experience with our collection of easy fried salmon recipes.
Ingredients
Directions
Choose a recipe that you like.
Gather the ingredients.
Follow the instructions to give you incredibly tasty fried salmon recipe in less than 45 minutes!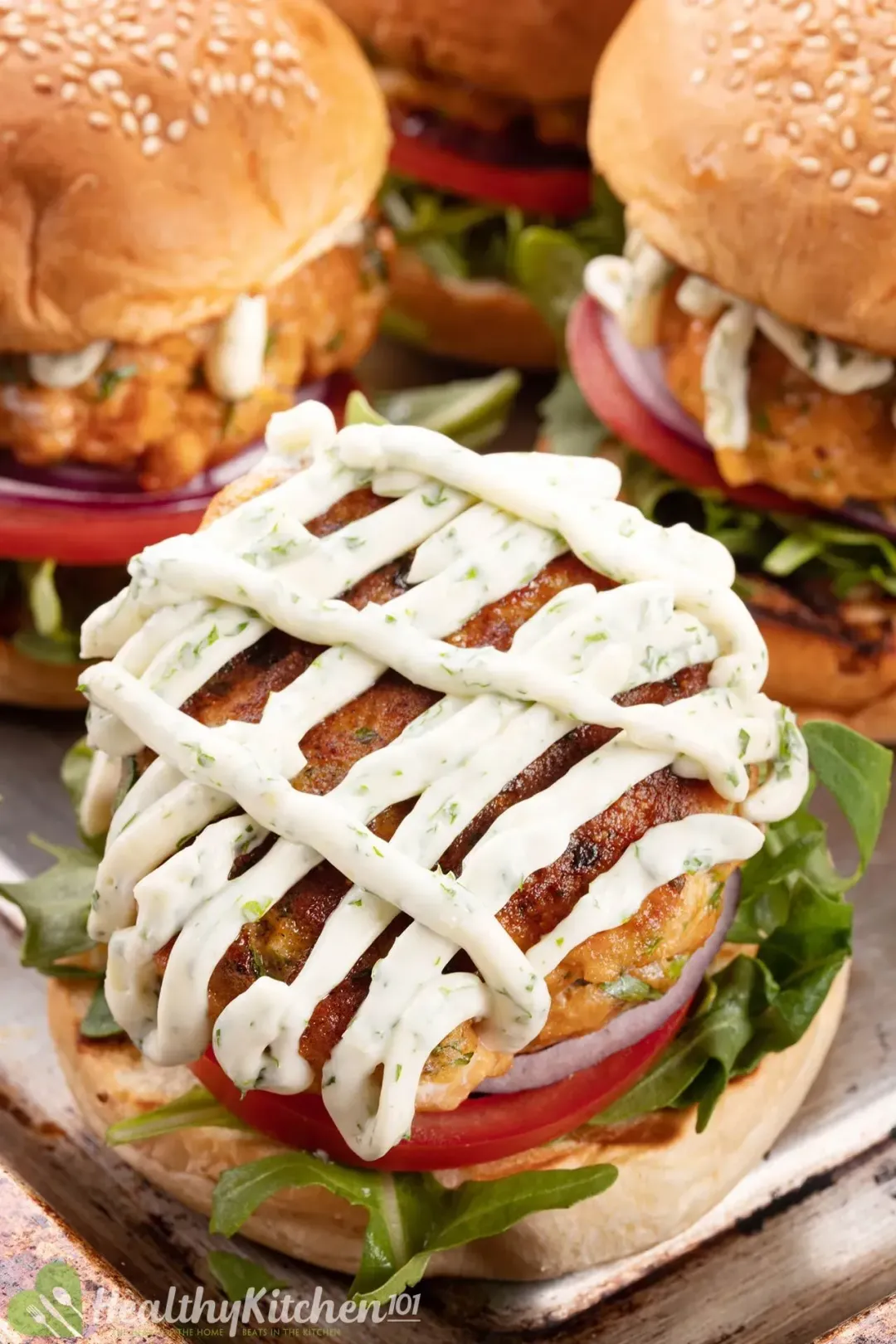 Previous Recipe
Salmon Breakfast Recipes
Salmon Breakfast Recipes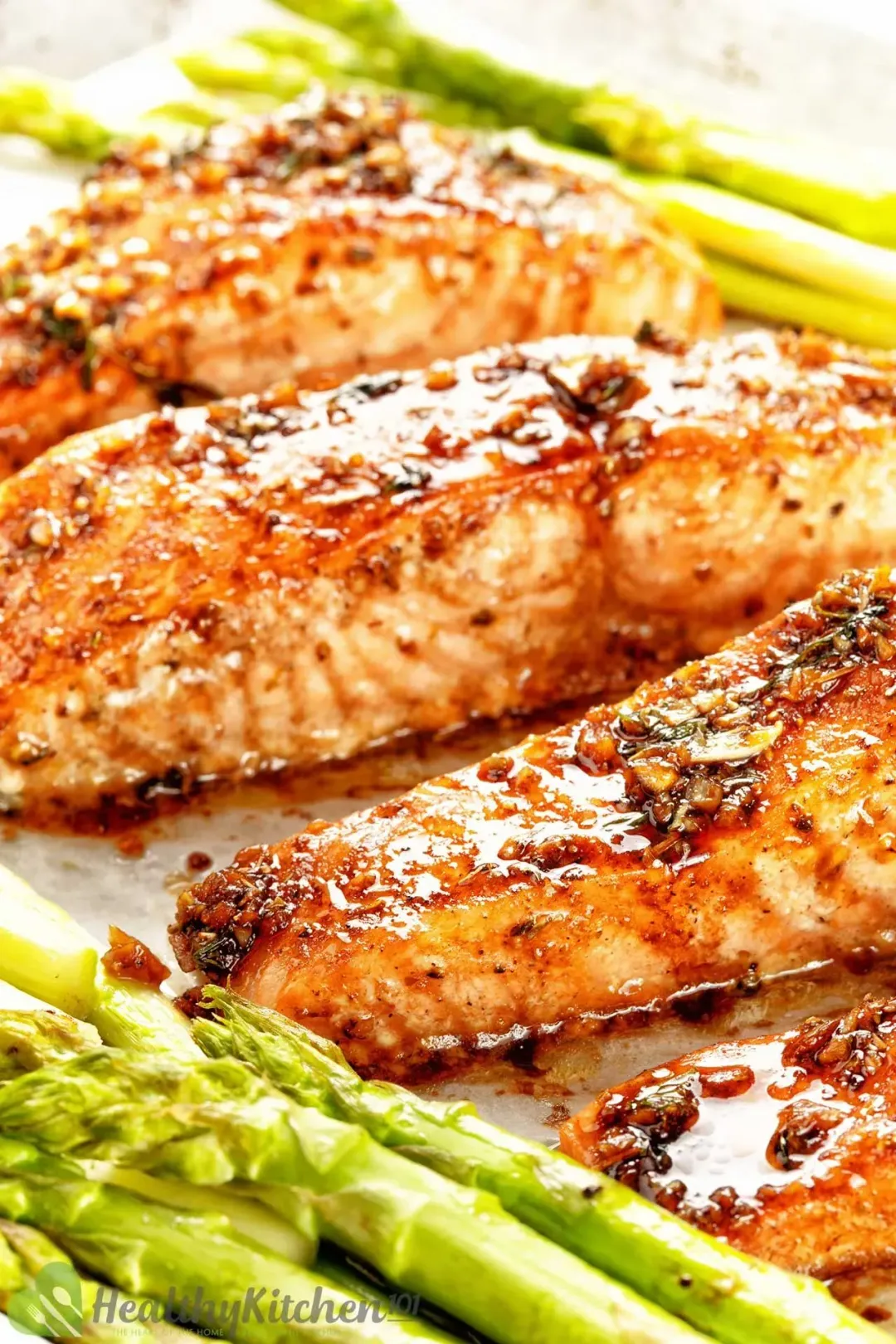 Next Recipe
Salmon Recipes for Dinner
Salmon Recipes for Dinner
Writer, Author
Luna Regina is an accomplished writer and author who dedicates her career to empowering home cooks and making cooking effortless for everyone. She is the founder of HealthyKitchen101.com and HealthyRecipes101.com, where she works with her team to develop easy, nutritious recipes and help aspiring cooks choose the right kitchen appliances.
Comments/ Reviews