Our shrimp pizza recipe is a perfect example of how a little time and effort in the kitchen can turn ordinary ingredients into an extraordinary dish.
In our recipe, the shrimp are sautéed in olive oil, along with white mushrooms, and spread over the homemade pizza crust before covering with tomatoes, bell pepper, and cheese. The pizza is baked until the cheese has melted, and everything is golden- brown and bursting with flavor.
Creamy, chewy, and hearty, even the pickiest eater will love this wholesome homemade shrimp pizza.
Is This Shrimp Pizza Healthy?
Yes, our shrimp pizza recipe is healthy.
Unlike other restaurant versions, it contains the recommended amount of calories (approximately 500 calories). Our pizza leaves ample caloric room to combine a green salad and fresh juice drink to boost the vitamin, mineral, and fiber content of the meal.
With an abundance of cheese, crust and sauce, store-bought pizza is often high in saturated fat and sodium. To give it a healthy twist, we tried to keep those nutrients at moderate levels by using a reasonable amount of cheese and homemade tomato sauce (without added salt). 
Each serving ends up having only 7.3 g saturated fat and 555 mg sodium. Those are within the healthy limits recommended by the USDA's Dietary Guidelines.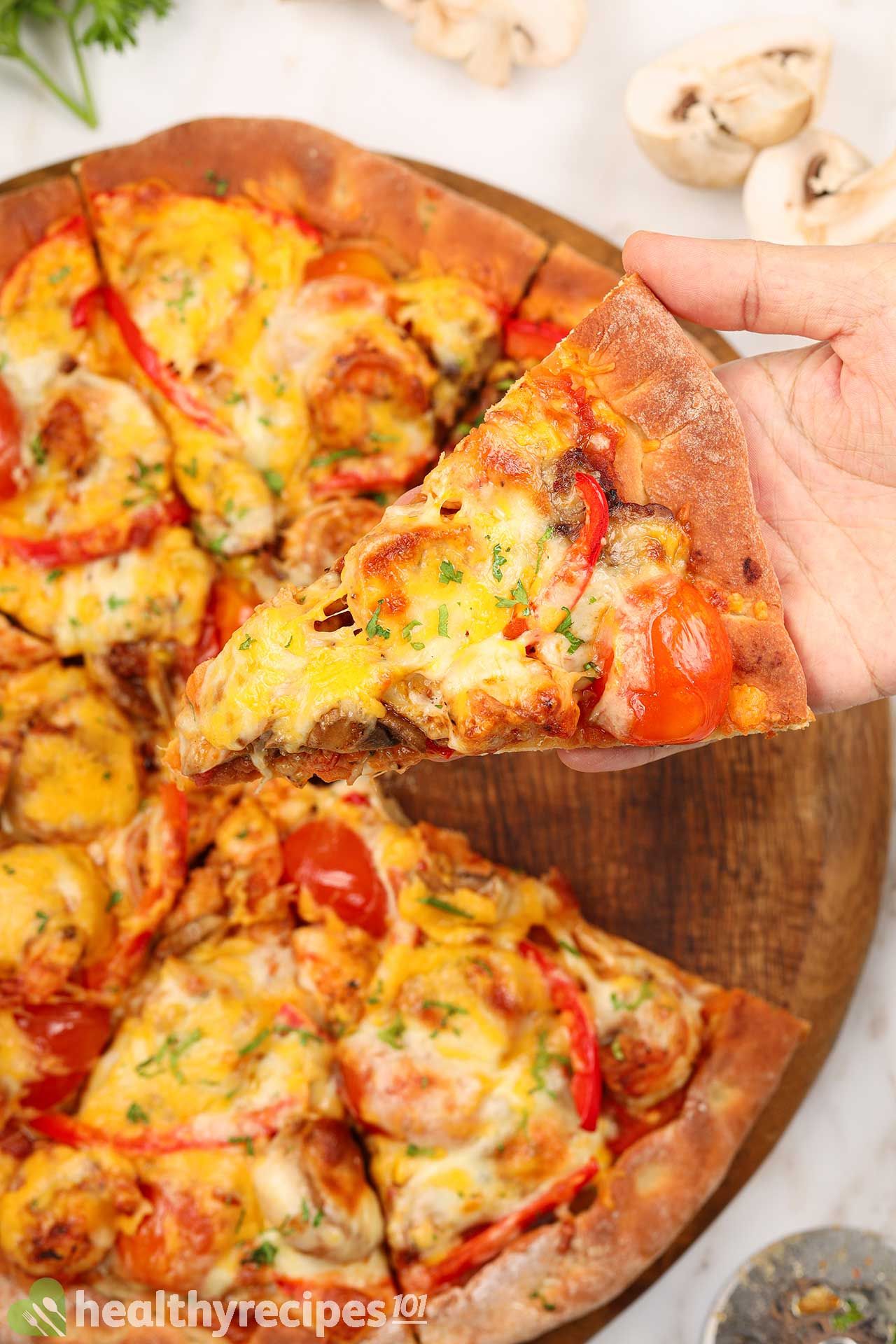 Ingredients for Shrimp Pizza
There are two key elements in this mouth-watering shrimp pizza recipe: the crust and the toppings.
The components are simple: flour, milk, yeast, oil, and sugar. It's surprisingly easy to make, affordable, and comes out crispy from the oven. We've put the pizza crust recipe in the recipe card below, but if you simply don't have time, please feel free to buy a pre-baked crust from the store. No judgment here!
There are tons of topping choices to keep your pizza from being bland or boring. Today's pizza toppings are a blend of sea and earth: shrimp, mushrooms, bell pepper, and cheese.
The secret is to sauté the shrimp with mushrooms until just pink and juicy before placing them on the pizza crust. This helps retain the shrimp flavor and texture while also eliminating the risk of undercooking the seafood in the oven.
No great pizza can be complete without cheese. Cheddar cheese with its rich and tangy flavor delivers added bite. The mozzarella gives a creamy consistency, helps to butter the crust, and keeps the shrimp moist.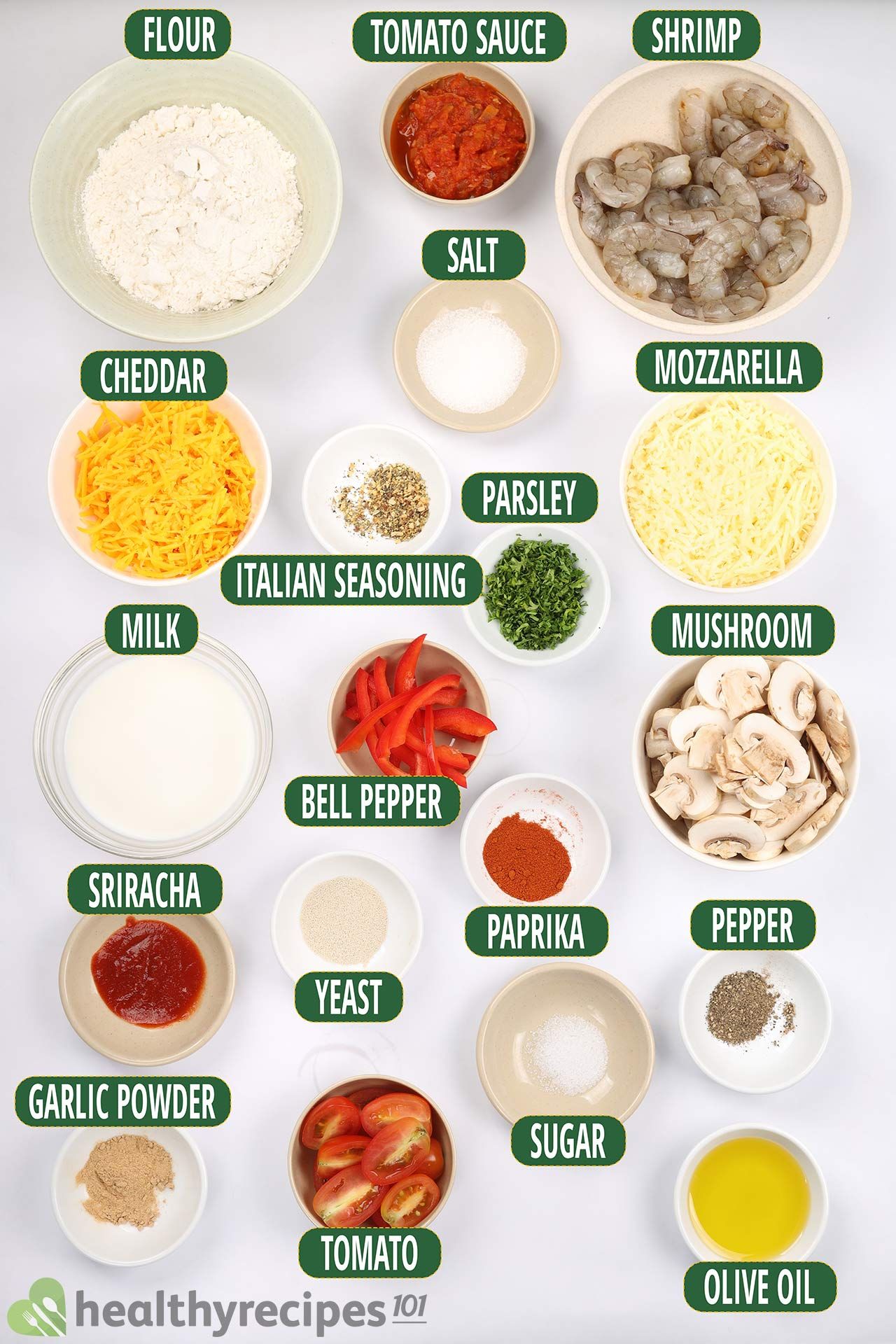 Should I Cook Shrimp Before Putting Them on Pizza?
Technically, you can add the raw shrimp to the pizza before baking it in the oven. However, there are some risks you should consider in advance.
If your shrimp are too small, chances are they will get overcooked or burnt before the crust and other ingredients are cooked through. On the other hand, if the shrimp are too big, you run the risk of undercooking them and getting ill from food poisoning.
Thus, we always recommend cooking your shrimp and choosing medium/large shrimp before adding them as a topping.
How to Make Homemade Shrimp Pizza
Shrimp, vegetables, and cheese make an irresistible combination for this pizza topping. Plus the recipe is so easy to make that you can throw everything on in minutes and pop it into the oven. Here's how we made the dish: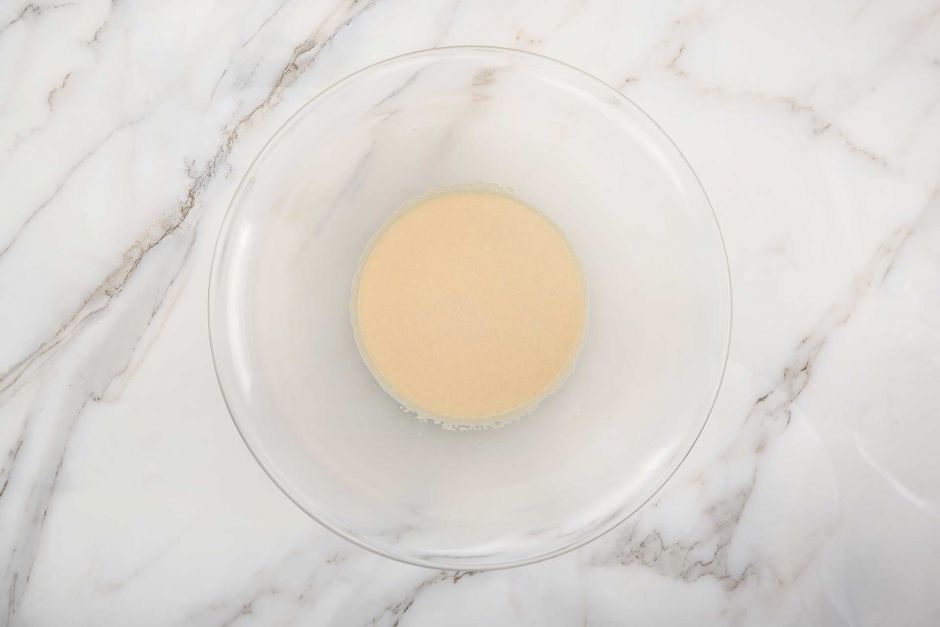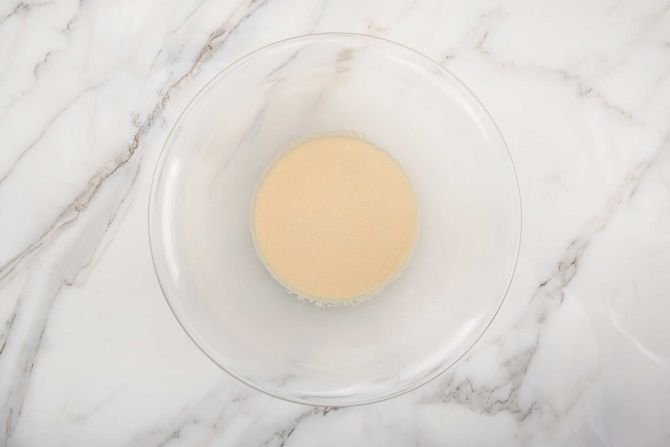 Prepare the yeast mixture.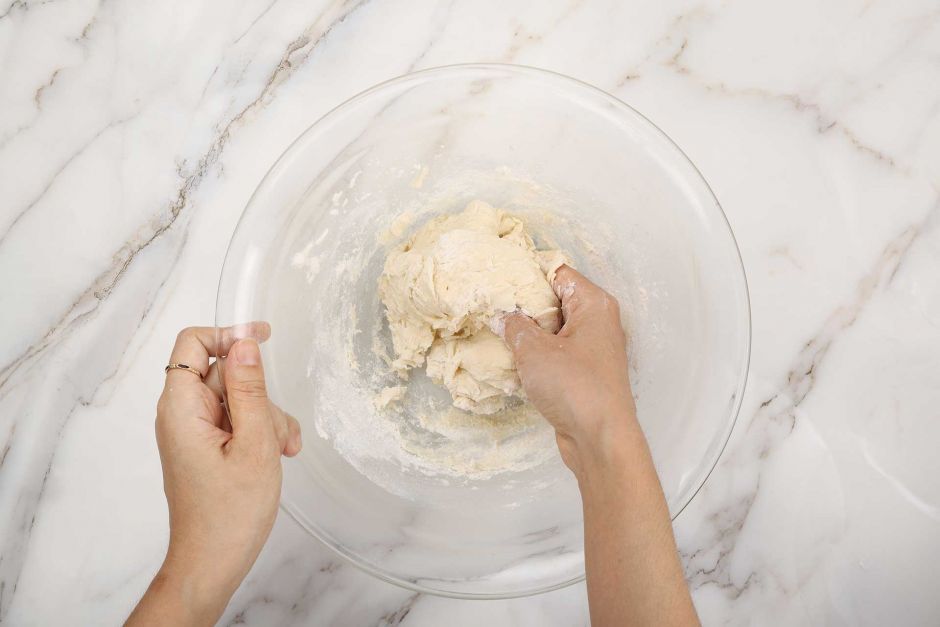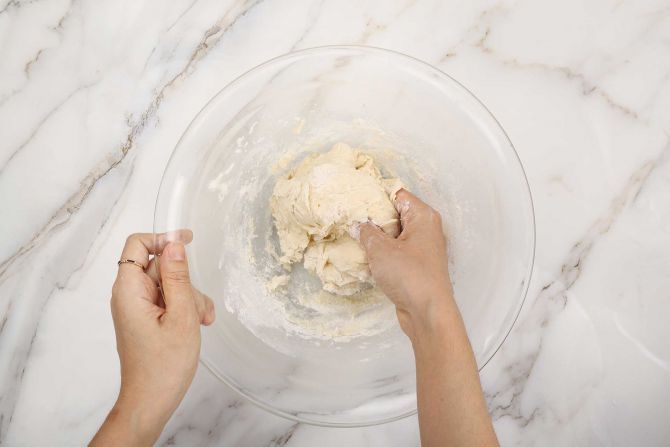 Prepare the dough.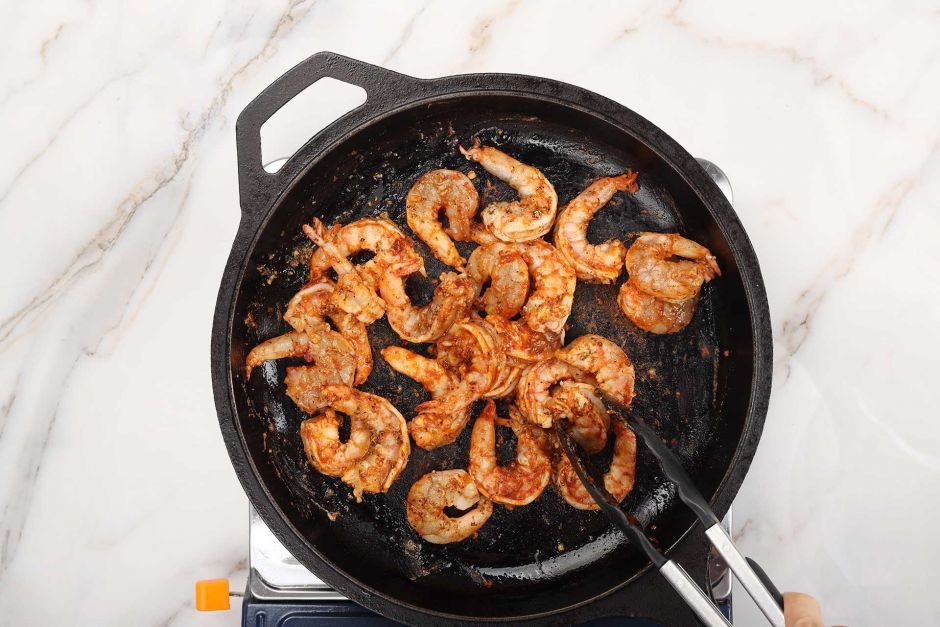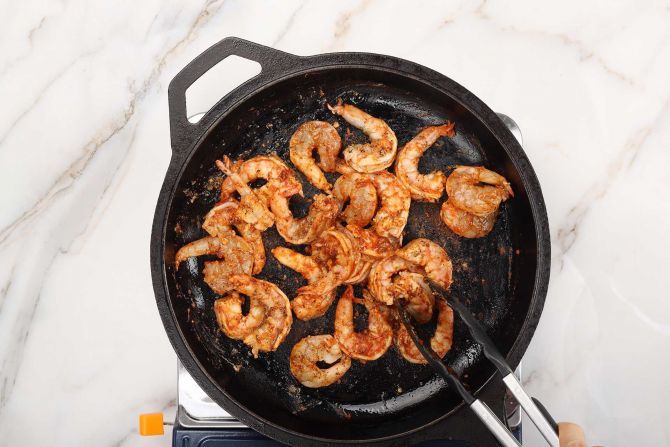 Stir fry the shrimp.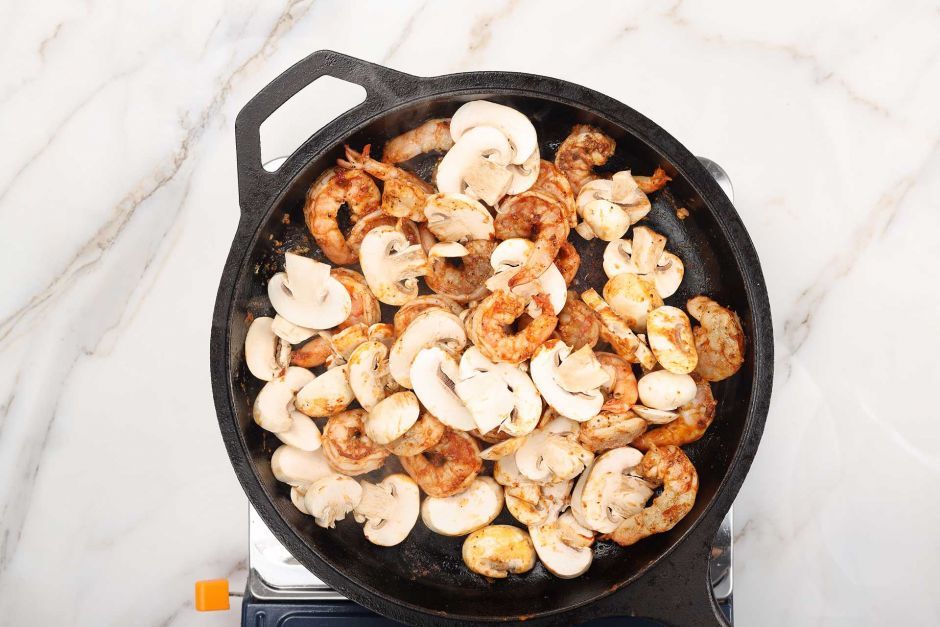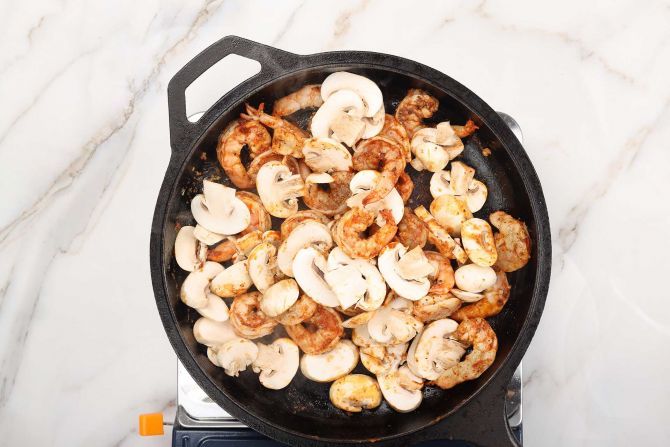 Sauté the mushrooms with the shrimp.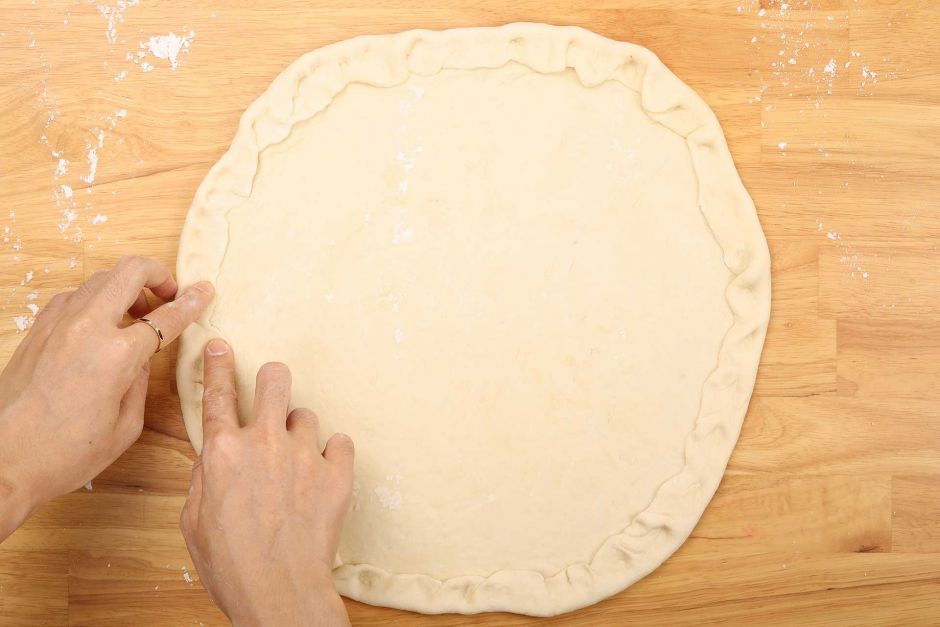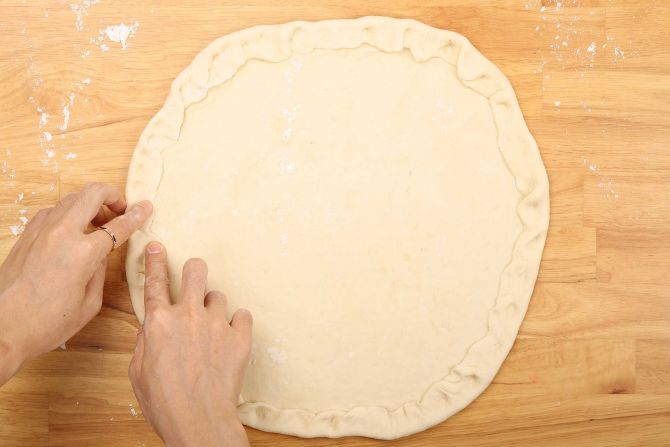 Form the crust.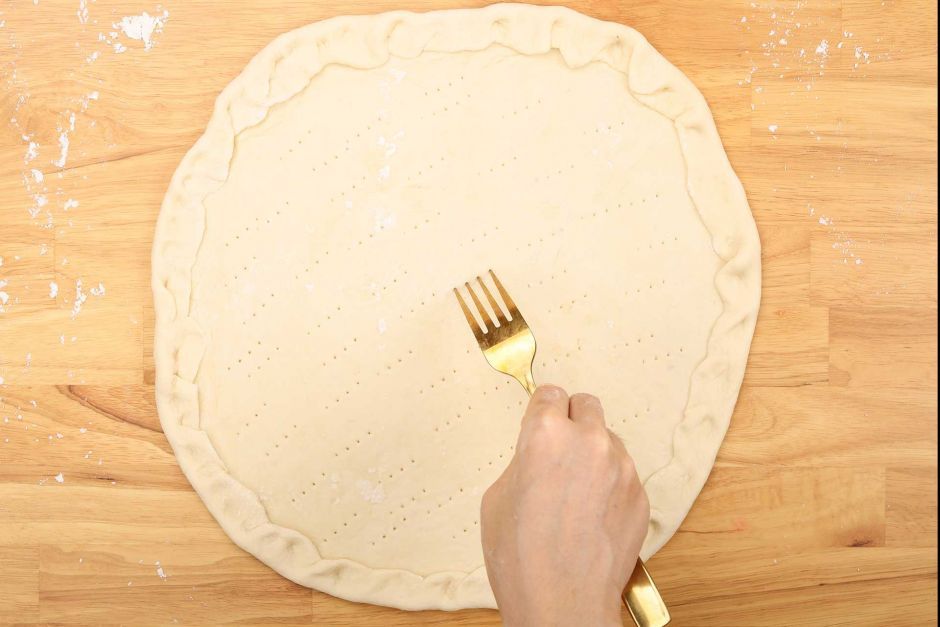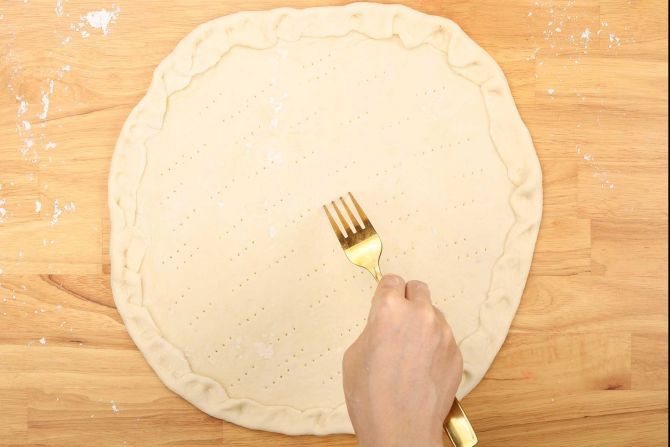 Poke holes to prevent bubbling.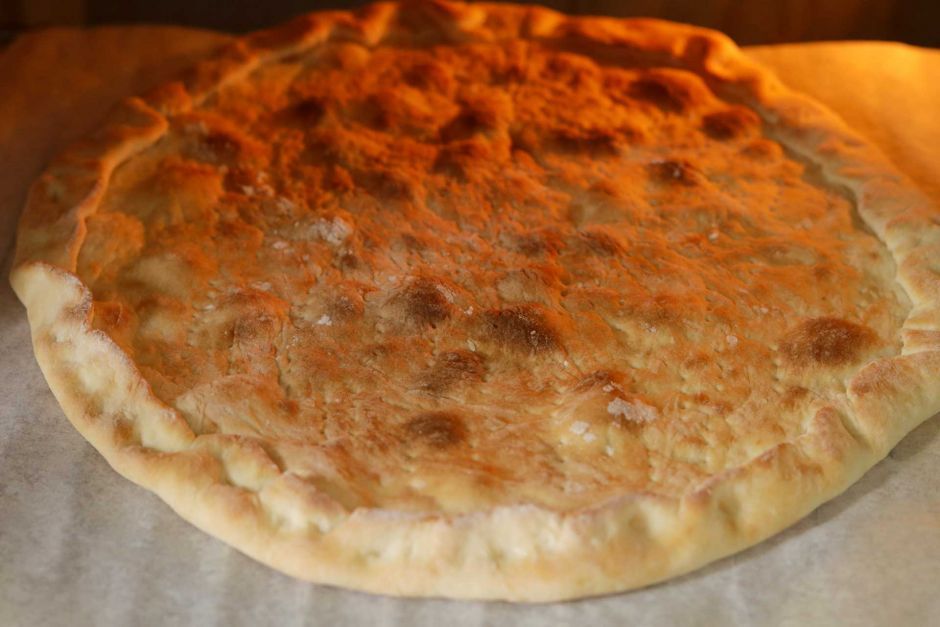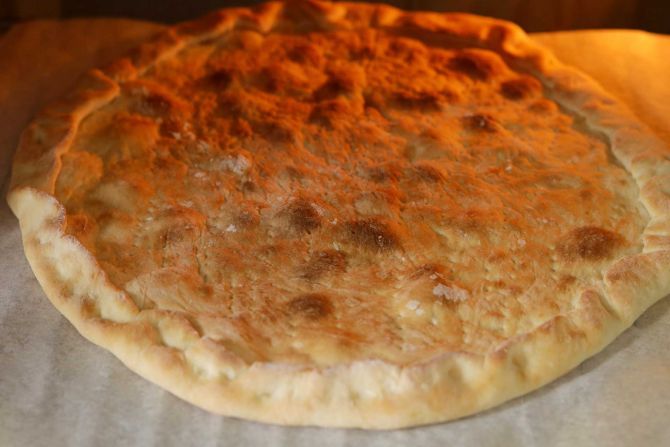 Bake the crust.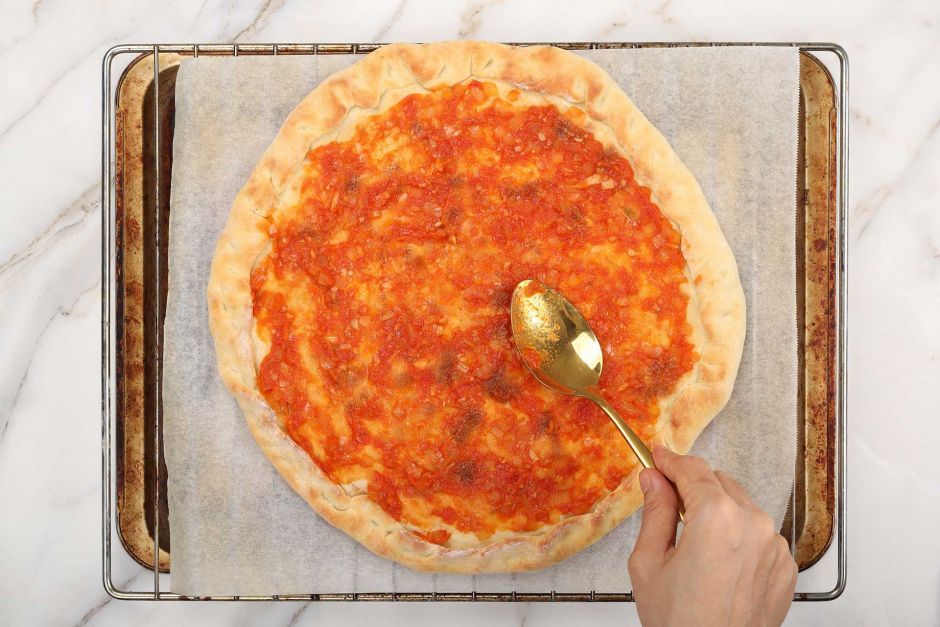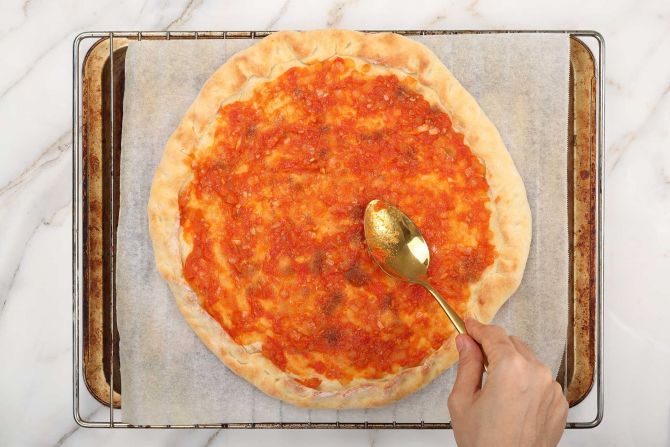 Brush the tomato sauce on the crust.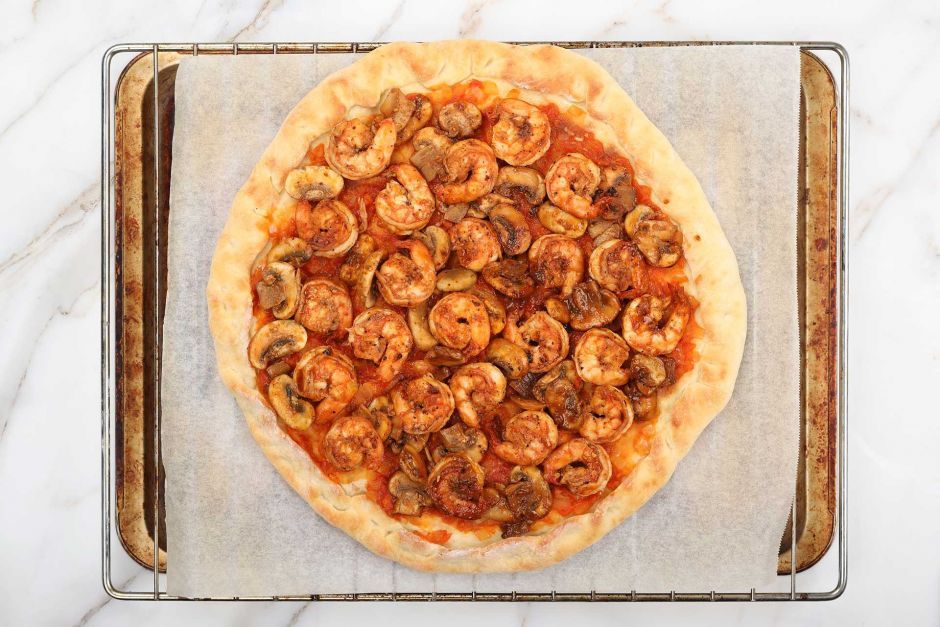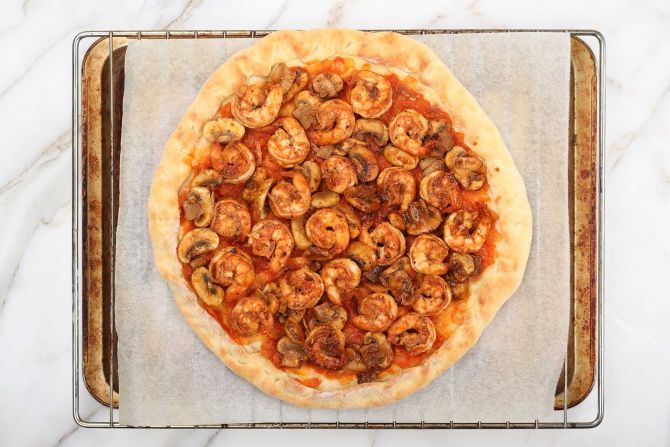 Top with the stir-fried shrimp, tomatoes, and bell pepper.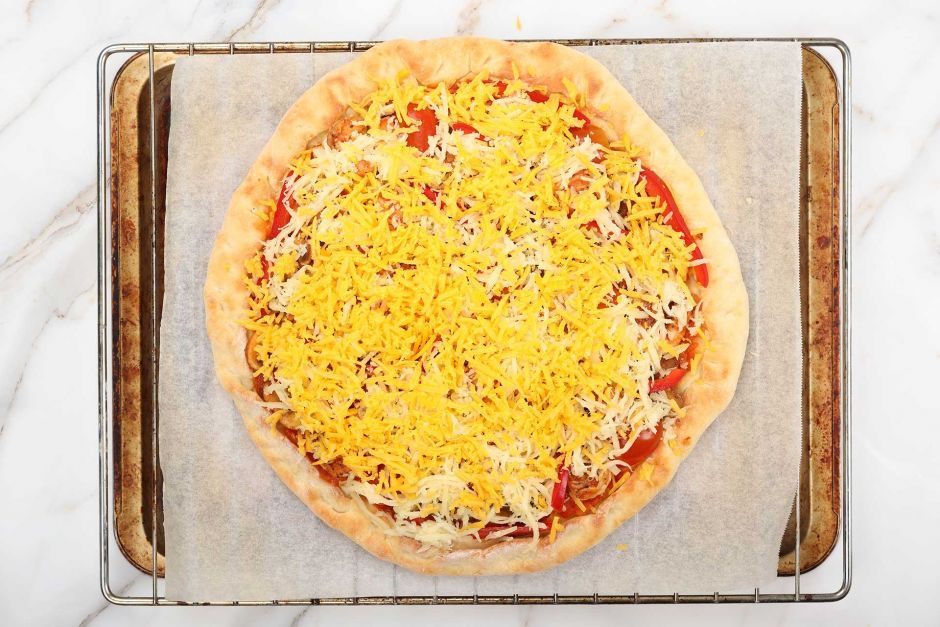 Sprinkle with cheese.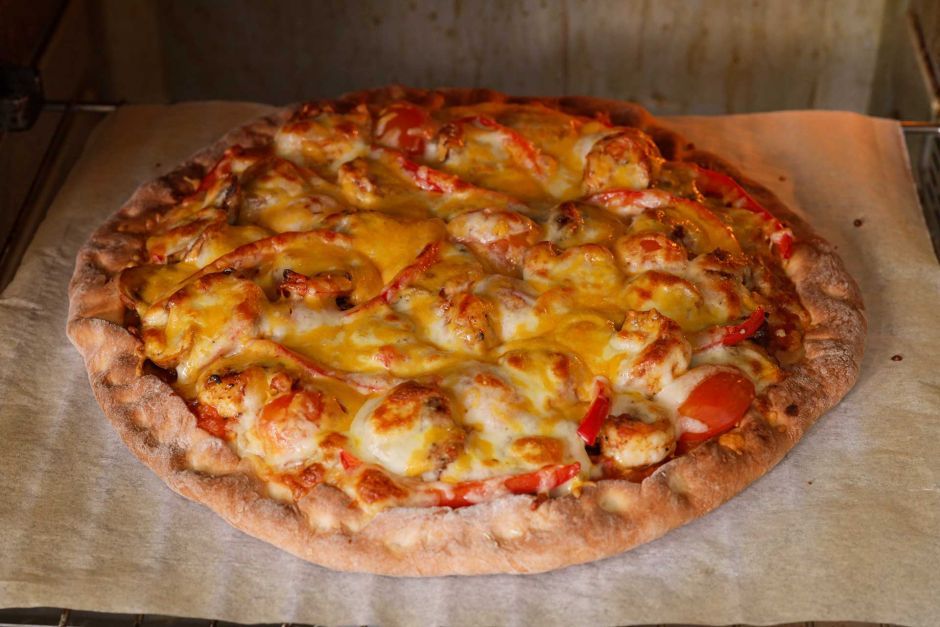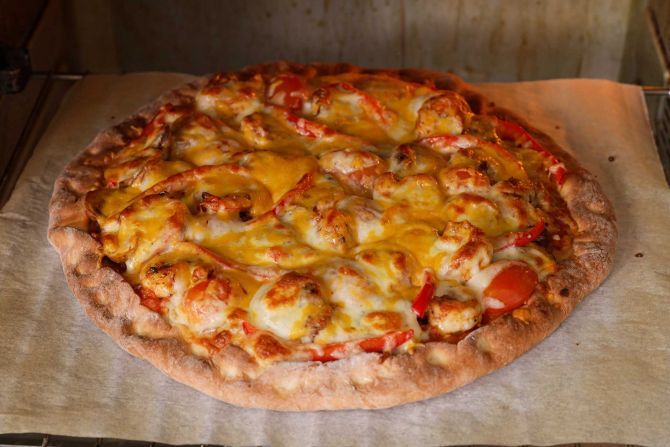 Bake the pizza.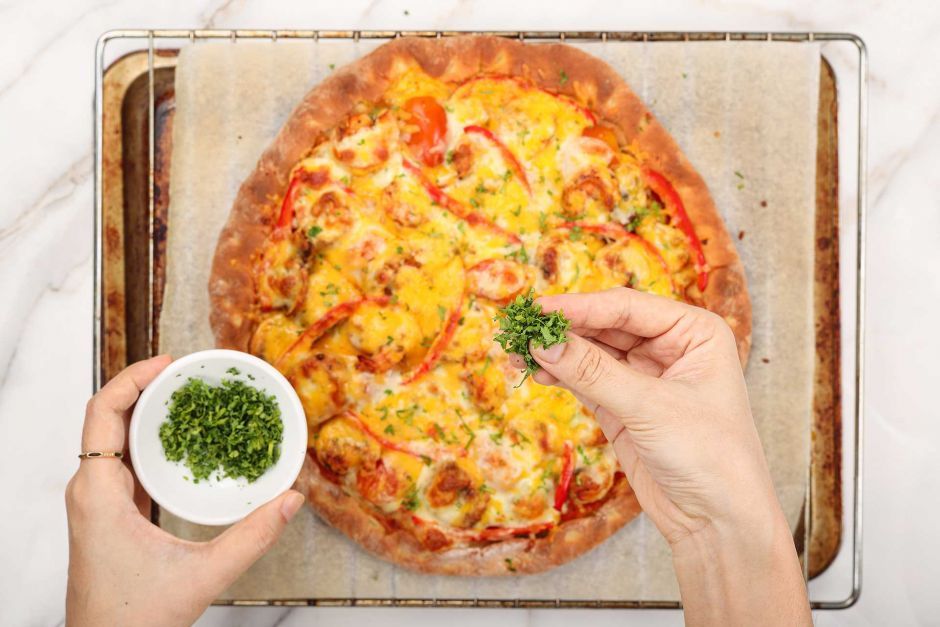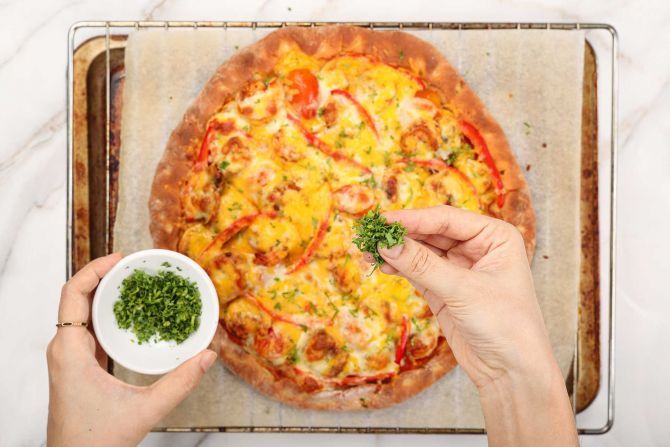 Garnish and serve.
You can find the full recipe, complete with ingredient measurements and timing, at the bottom of this article.
Jump to Recipe
How to Store and Reheat the Leftover
The best way to store leftover pizza is to keep it in an airtight container or wrap it in aluminum foil or plastic wrap. This helps to prevent the air freely circulating around the slices which will dehydrate them and change the texture.
Properly stored, leftover pizza will retain its quality for 3 – 4 days in the refrigerator and up to 2 months in the freezer.
There are several ways to reheat pizza but the two most effective and easy ways to make these slices taste as good as freshly baked are: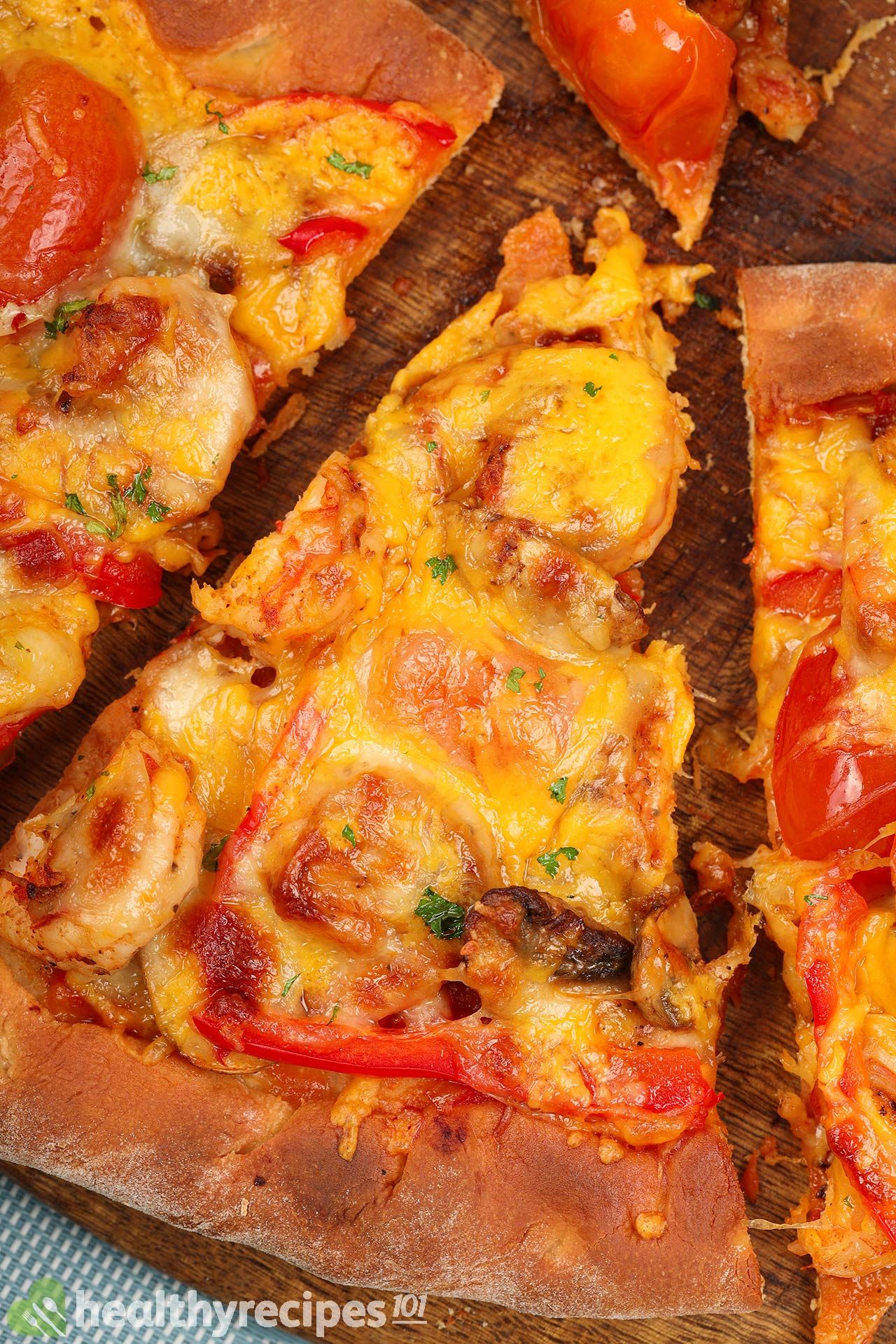 In the Oven: Preheat the oven to 380°F to heat up fully, then place your cold pizza in the oven for a few minutes until warmed through.
In a Skillet: Use a non-stick skillet and put it on medium heat. Place your pizza directly on to the preheated skillet and warm it up for a couple of minutes. Put a lid on top of the pan so that the skillet can steam up and melt the cheese evenly.
Whichever you choose, the results should be hot and crispy slices with that fresh pizza taste.
If you fancy this dish, you may also love our Cheeseburger Pizza Recipe and Cauliflower Pizza Crust Recipe.
What to Serve With This Pizza
Packed with protein, carbs, fat, and vegetables, our shrimp pizza is a wholesome meal. It's delicious, cheesy, and relatively filling. We love pairing it with a green side dish such as our Greek salad to amp up the meal's vegetable quotient.
To round out the meal, we added a glass of lemon watermelon juice. The pleasant sweet tangy taste of the watermelon and lime add a nice contrast to the hot and savory pizza.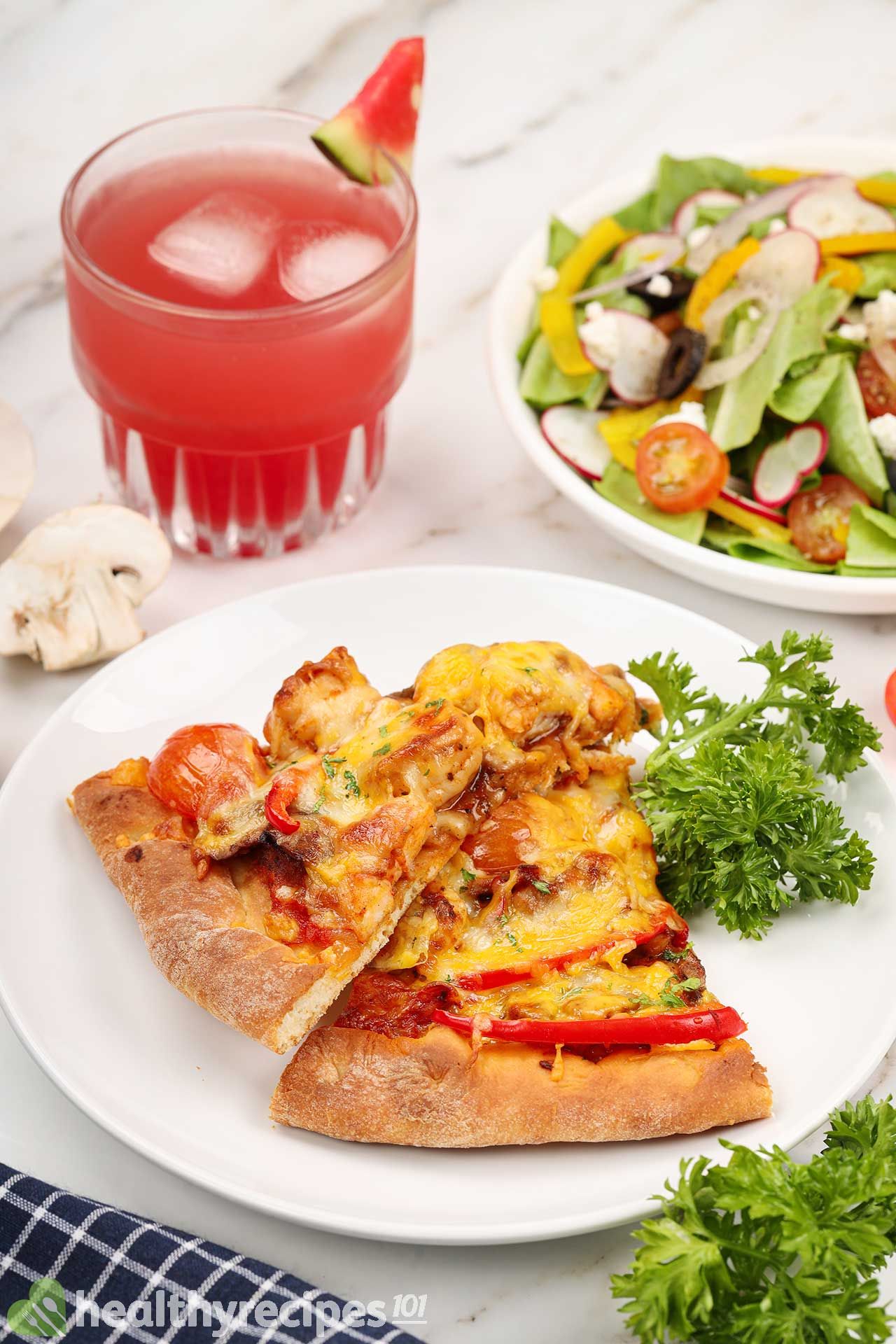 More Shrimp Recipes to Try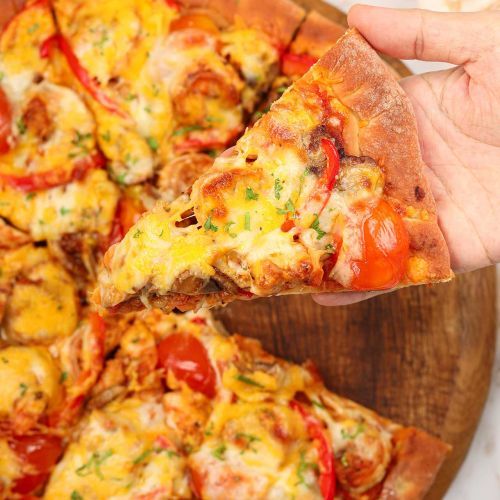 Shrimp Pizza Recipe
Our shrimp pizza recipe turns a few basic ingredients into an unforgettable pizza night. It's also easy and fun to make the crust at home!
Ingredients
10

oz

peeled and deveined shrimp

18 oz raw shrimp

1

tsp

yeast

1/2

cup

whole milk

warm

1 1/4

cups

all-purpose flour

1 1/2

tbsp

olive oil

divided

1/2

tbsp

sugar

1/2

tsp

Italian seasoning

1/2

tsp

black pepper

1/4

tsp

salt

1

tsp

garlic powder

1

tsp

paprika

2

tsp

sriracha

4

oz

white mushrooms

sliced

1/3

cup

homemade tomato sauce

2

oz

cherry tomatoes

halved

1

oz

red bell pepper

sliced

2

oz

cheddar cheese

shredded

3

oz

mozzarella

shredded

2

tbsp

parsley

chopped
Instructions
Combine 1 tsp yeast and 1/2 cup warm milk in a bowl. Stir to combine and let the yeast mixture sit for 2 minutes until moistened.

Add 1 1/4 cups all-purpose flour, 1/2 tbsp olive oil, and 1/2 tbsp sugar to the yeast bowl. Stir until a raggy dough forms. Cover the bowl with plastic wrap and allow to rest for 10 minutes as you prepare the pizza toppings.

Heat 1 tbsp olive oil over medium heat. Add 10 oz shrimp, 1/2 tsp Italian seasoning, 1/2 tsp black pepper, 1/4 tsp salt, 1 tsp garlic powder, 1 tsp paprika, and 2 tsp sriracha. Cook the shrimp and stir frequently for 3 minutes.

Stir in 4 oz white mushrooms and cook for another 5 minutes. Remove the pan from heat.

Preheat the oven to 400 ℉. Turn the dough out onto a lightly floured surface and roll into a round, about 2mm thick. Fold the edges over to form a crust.

Use a fork to poke holes all over the center of the round to keep the dough from bubbling up in the oven.

Bake the crust in the preheated oven for 10 minutes. Remove from the oven.

Brush the crust with 1/3 cup tomato sauce.

Top with the stir-fried shrimp mixture, 2 oz cherry tomatoes, and 1 oz red bell pepper.

Sprinkle with 2 oz cheddar cheese and 3 oz mozzarella.

Bake at 450 ℉ for 10 minutes. Remove from the oven.

Garnish with 2 tbsp chopped parsley and serve warm.
Nutrition
Nutrition Facts
Shrimp Pizza Recipe
Amount Per Serving (1 serving)
Calories 489
Calories from Fat 171
% Daily Value*
Fat 19g29%
Cholesterol 240mg80%
Sodium 556mg24%
Potassium 755mg22%
Carbohydrates 41g14%
Protein 42g84%
Vitamin A 1233IU25%
Vitamin C 20mg24%
Calcium 351mg35%
Iron 4mg22%
* Percent Daily Values are based on a 2000 calorie diet.