Our beef tapa recipe draws inspiration from the popular breakfast in the Philippines.
This tasty and scrumptious Asian rice dish makes an excellent meal to start the day thanks to its many ingredients. The most prominent one is thinly sliced beef marinated in a flavorful seasoning blend. We stir-fry the beef and serve it alongside a sunny-side up egg, vegetables, and rice.
If you love beef and are searching for a new breakfast option to start your day with, our beef tapa recipe is a must-try.
Is This Recipe Healthy?
Yes, beef tapa can be part of a healthy diet.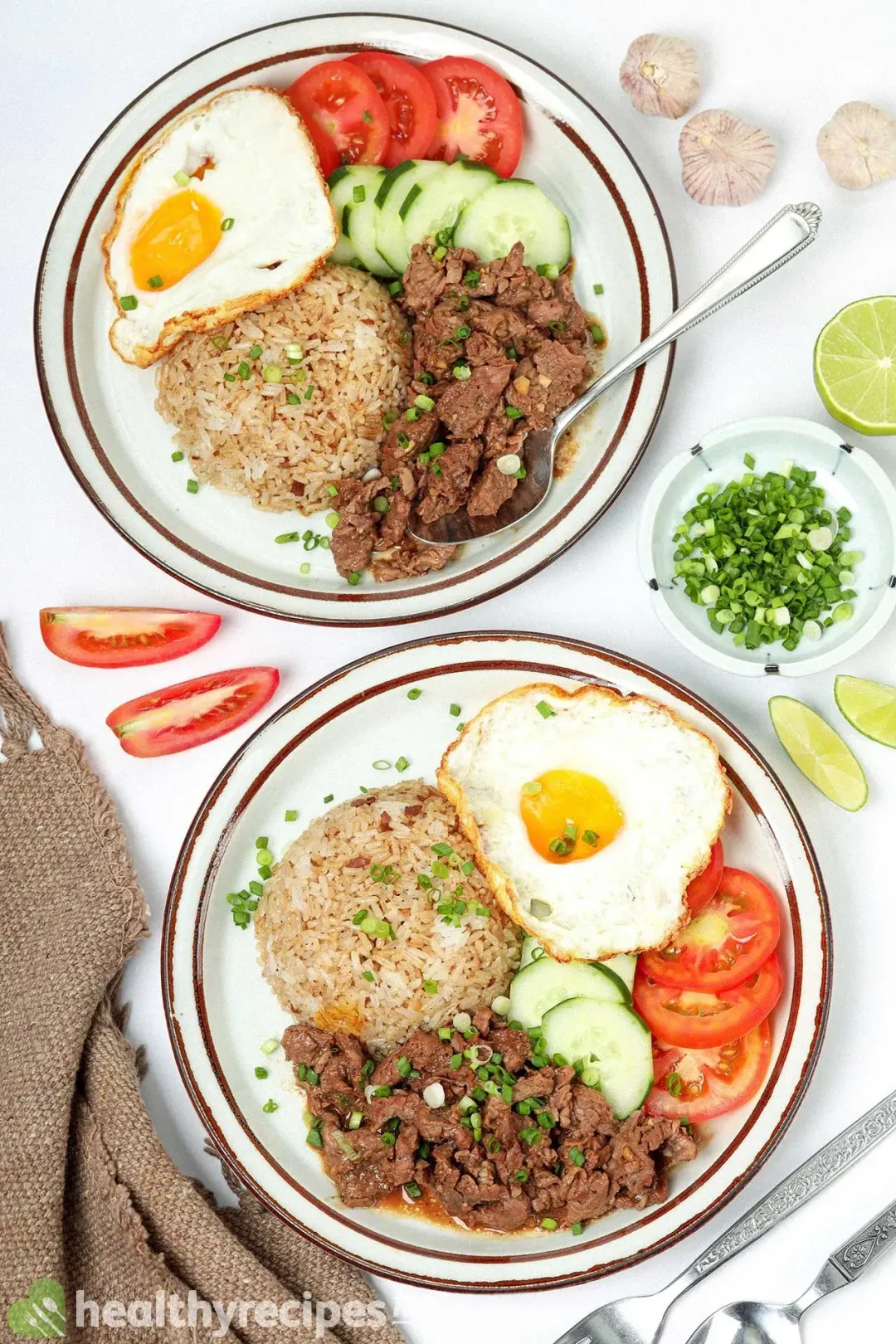 There are 490 calories and 4 g of saturated fat in each serving, all within the limits of our nutrition guidelines. Just like other beef dishes, it contains plenty of protein, thanks to the meat and eggs.
The seasoning blend contains two potential sodium-heavy ingredients: soy sauce and oyster sauce. However, we make sure that the sodium level does not exceed the limit set in our guidelines, and keep it at 594 mg per serving.
Ingredients You Will Need
Beef: Flank steak is our cut of choice for this recipe. This is a lean cut, but it is tender and juicy when cooked right. We cut it into thin slices against the grain to get tender, bite-sized pieces.
Eggs: Sunny-side up eggs are breakfast favorites, and this dish is no exception. The eggs provide a creamy and buttery contrast to the savory beef.
Rice: We stir cooked rice with the beef sauce to let it absorb all the combined flavors of the meat and the seasonings.
Vegetables: Vegetables may take a backseat, but they are still a fundamental part of this dish. We serve raw cucumbers and tomatoes with beef, rice, and eggs. These vegetables provide a refreshing note to complement the flavorful main ingredients.
Seasonings and garnish: The seasoning blend for beef has reduced-sodium soy sauce, oyster sauce, lime juice, pineapple juice, brown sugar, pepper, and garlic. Most of these ingredients are commonly paired with beef, but what about pineapple juice? Pineapple juice has a sweet and sour taste that's unique to the fruit. It also helps break down the muscle fibers to help tenderize flank steak. We sprinkle some scallions on the rice to put the finishing touches to the dish.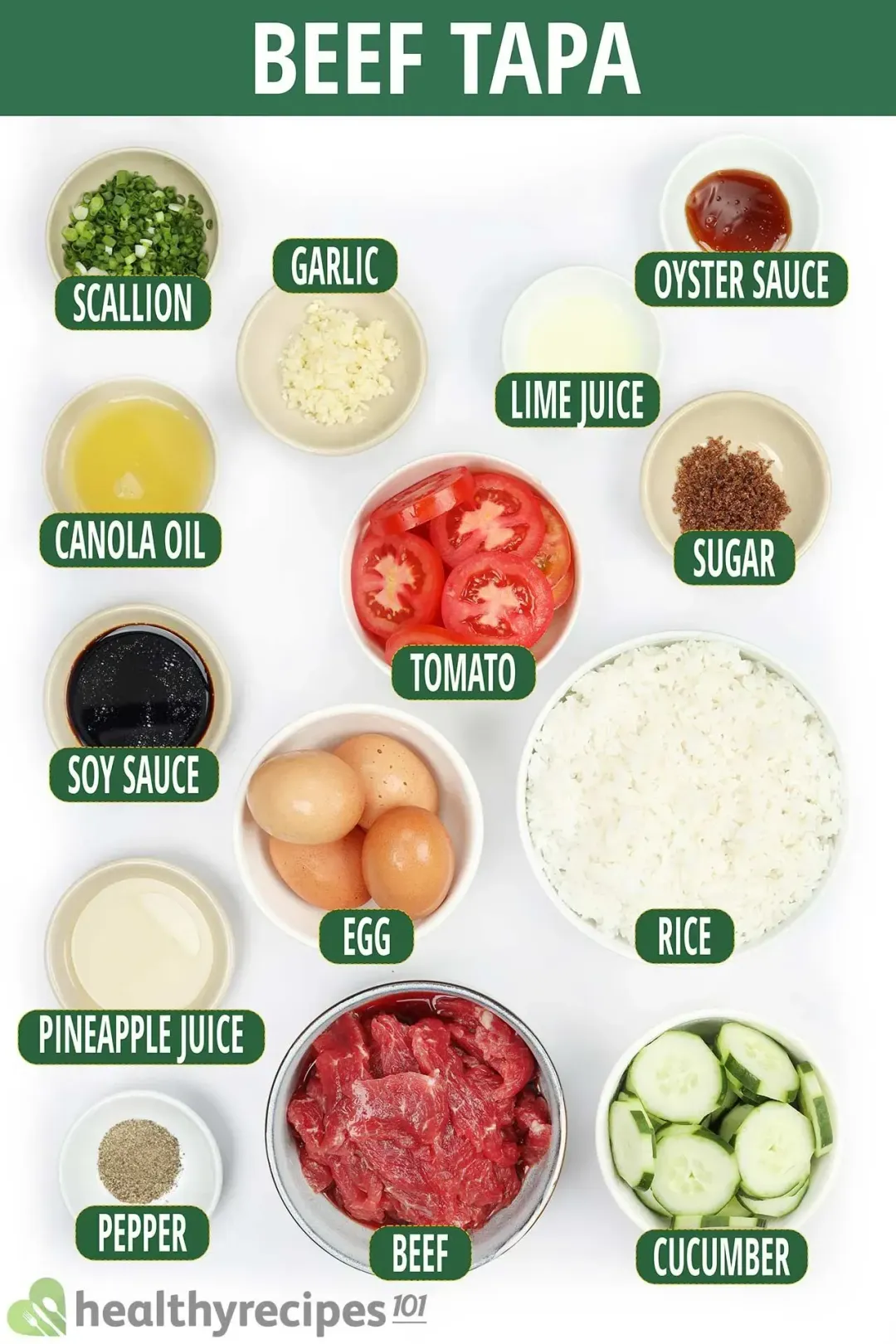 Tips for Cooking
What cut of meat is good for beef tapa?
Choosing a fitting cut will almost guarantee you the perfect beef tapa. Aside from the flank steak that we use in this recipe, you can opt for skirt steak, tenderloin, sirloin, or boneless short ribs.
How to make the beef tender
There are three things you can do to avoid chewy beef:
The first is to slice the beef thinly and against the grain. Second, include some acidic ingredients in the beef marinade, like lime juice, vinegar, or pineapple juice. Lastly, pounding the meat will also help, but it's optional.
However, all your effort will be in vain if you overcook the beef. When cut into thin slices, the beef will cook quickly, so you need to keep an eye on it.
Do not marinate the meat for too long
Allow the acidic ingredients some time to tenderize the meat – the longer you let the beef marinate, the more flavorful it gets.
However, marinate it for just 6 to 24 hours. If it is longer than that, the marinade will start breaking down the meat, making it mushy.
How to Store and Reheat Leftovers
Refrigerating beef tapa in airtight containers can help it last for 3 days. You can prolong its shelf life by up to 3 months by freezing it in freezer containers or heavy-duty Ziplock bags.
Reheating quickly over high heat on a pan is the best way to warm up this dish. You can also microwave it for convenience, but only briefly to avoid overcooking the beef.
What to Serve With
We have some delicious side dishes like salads and soups that you can serve with this flavorful dish.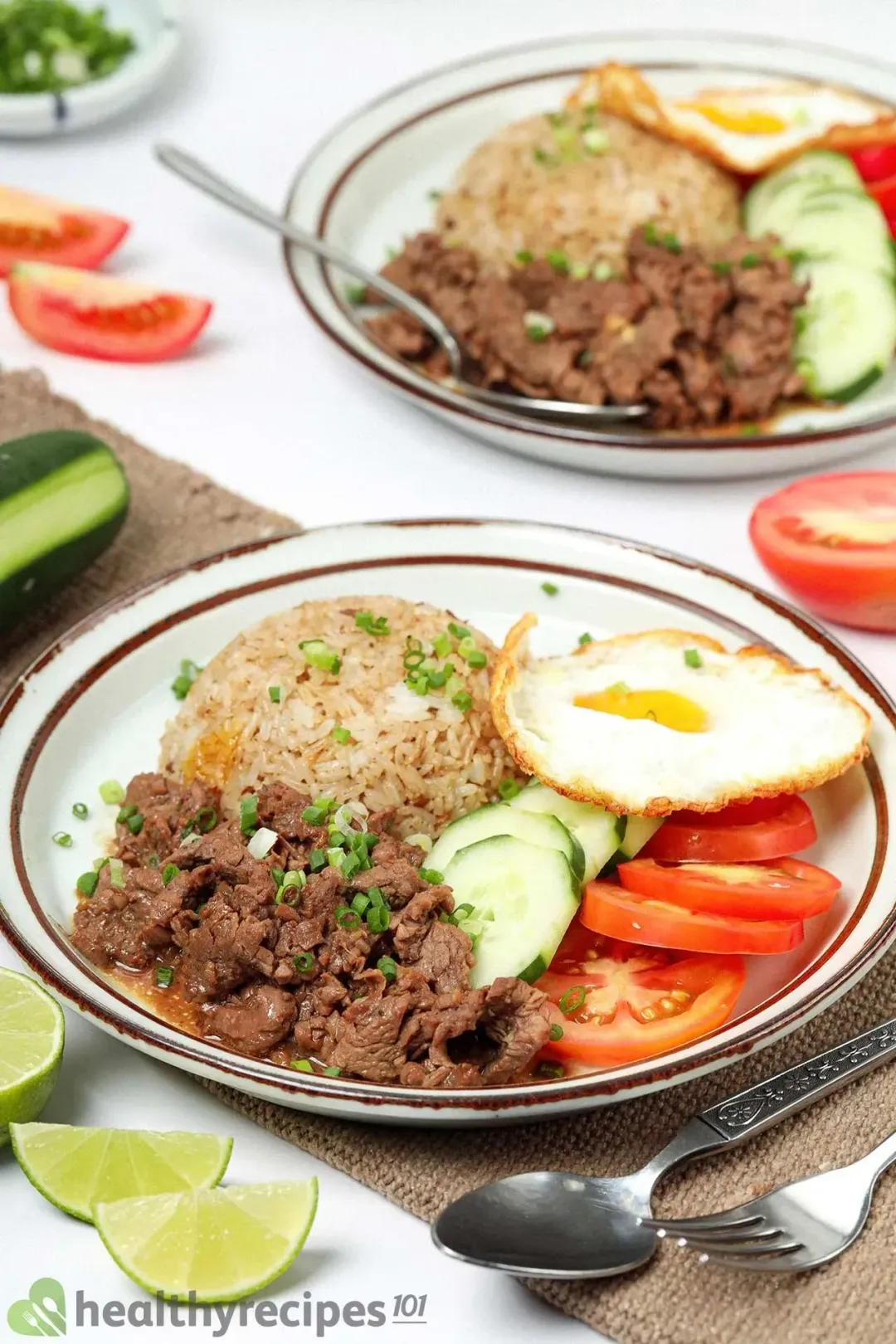 Enjoy the Comfort and Warmth of Home-Cooked Meals with These Delicious Beef Over Rice Ideas
This recipe features tender strips of beef coated in a sweet and savory sauce made with soy sauce, brown sugar, and garlic. Served over a bed of rice or noodles, this dish is sure to satisfy your cravings for Asian-inspired flavors.
Beef and Broccoli is a classic Chinese dish that is easy to make at home with this recipe from Healthy Recipes 101. The tender beef is stir-fried with broccoli and a savory sauce, making it a healthy and delicious meal option for any day of the week.
For those who want to try something new in the kitchen but still crave the familiar flavors of stir-fry beef, our recipe roundup is the perfect solution.
How to Make Beef Tapa
This beef tapa recipe gives you a satisfying breakfast with tender and flavorful beef served with rice, sunny-side up eggs, and fresh vegetables.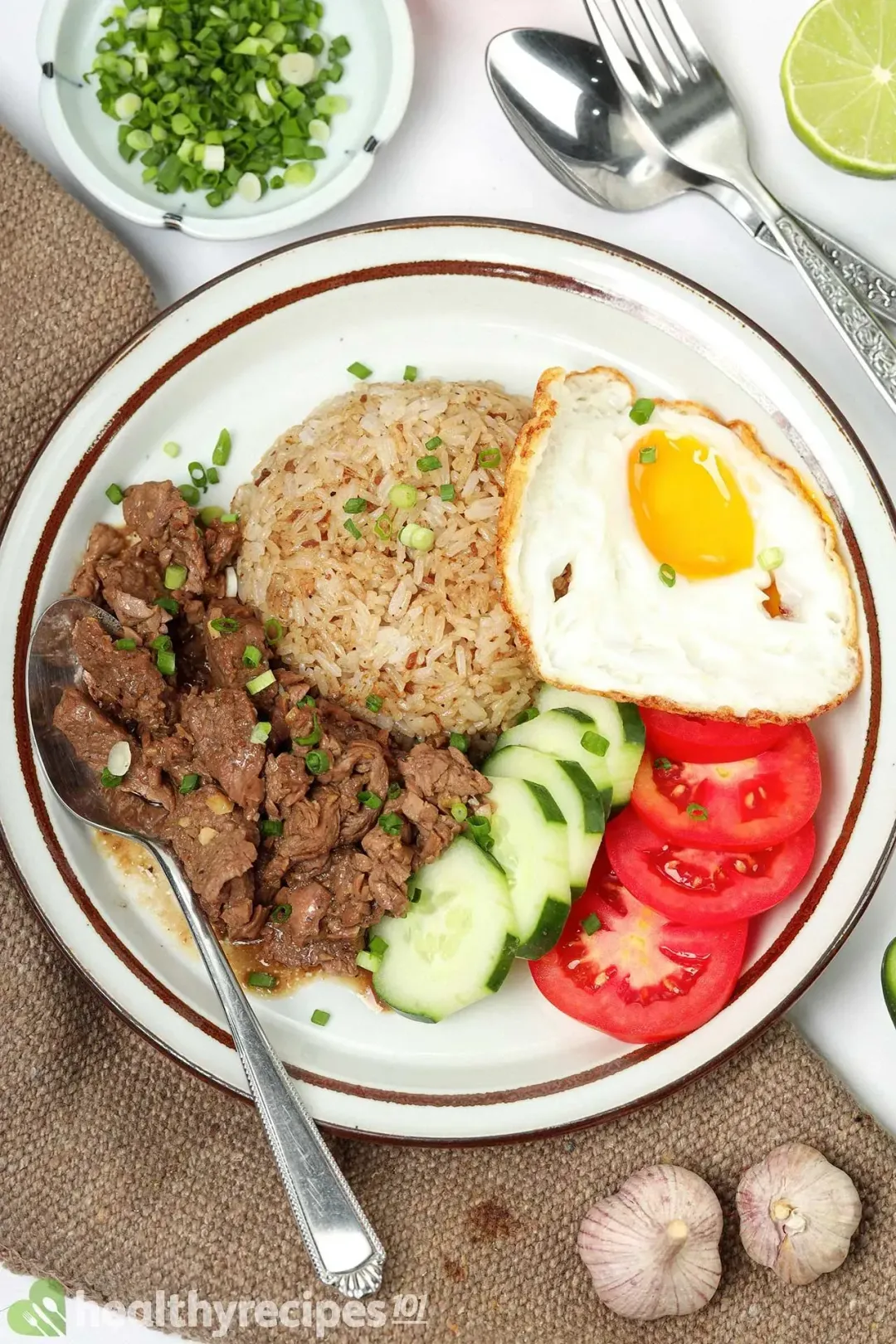 cook TIME

25 mins

prep TIME

15 mins

total TIME

40 mins
COURSE

Main Course

CUISINE

Asian

SERVINGS

CALORIES

490 kcal
INGREDIENTS
12 oz

flank steak

(cut into thin slices)

3 cups

cooked medium-grain rice

(from 1 1/2 cups uncooked rice)

6 oz

tomatoes

(cut into round slices)

6 oz

cucumbers

(cut into round slices)

3 tbsp

canola oil

(devided to 2 tbsp and 1 tbsp)

2 tbsp

garlic

(minced, devided)

2 1/2 tbsp

reduced-sodium soy sauce

1/4 cup

scallions

(sliced)
INSTRUCTIONS
Prep:
1
Slice the beef: Look at the cut to see the direction of the muscle fibers. Place your knife perpendicularly to the fibers and cut the beef into thin slices.
2
Slice the tomatoes: Slice off the stem of the tomatoes. Cut the tomatoes into thin, round slices.
3
Slice the cucumbers: Slice the cucumbers crosswise into thin, round slices.
4
Slice the scallions: Bunch the scallions together and cut them into thin slices.
5
Mince the garlic: Trim the root of the cloves and mash them with your knife. Peel away the skin and mince the garlic cloves.
6
Cook the rice: You can cook rice in a pot, a rice cooker, an Instant Pot, or the microwave.
Cook:
1
Marinate the beef: Season the beef with 1 tbsp garlic, 1/2 tsp brown sugar, 1/2 tsp pepper, 2 1/2 tbsp reduced-sodium soy sauce, 1/2 tbsp oyster sauce, 1 fl oz pineapple juice, and 1/2 tbsp lime juice. Rub the seasoning blend thoroughly on the 12 oz beef flank steak.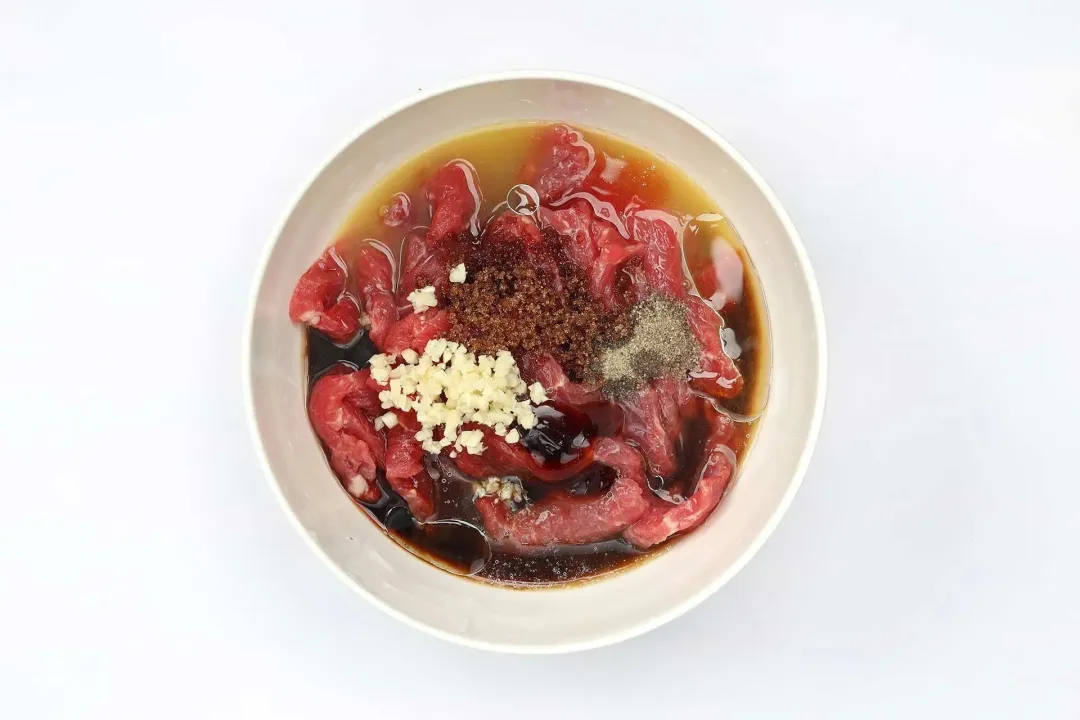 2
Fry the eggs: Fry 4 sunny-side up eggs separately with 2 tbsp canola oil for 12 minutes (1/2 tbsp canola oil and 3 minutes for each egg).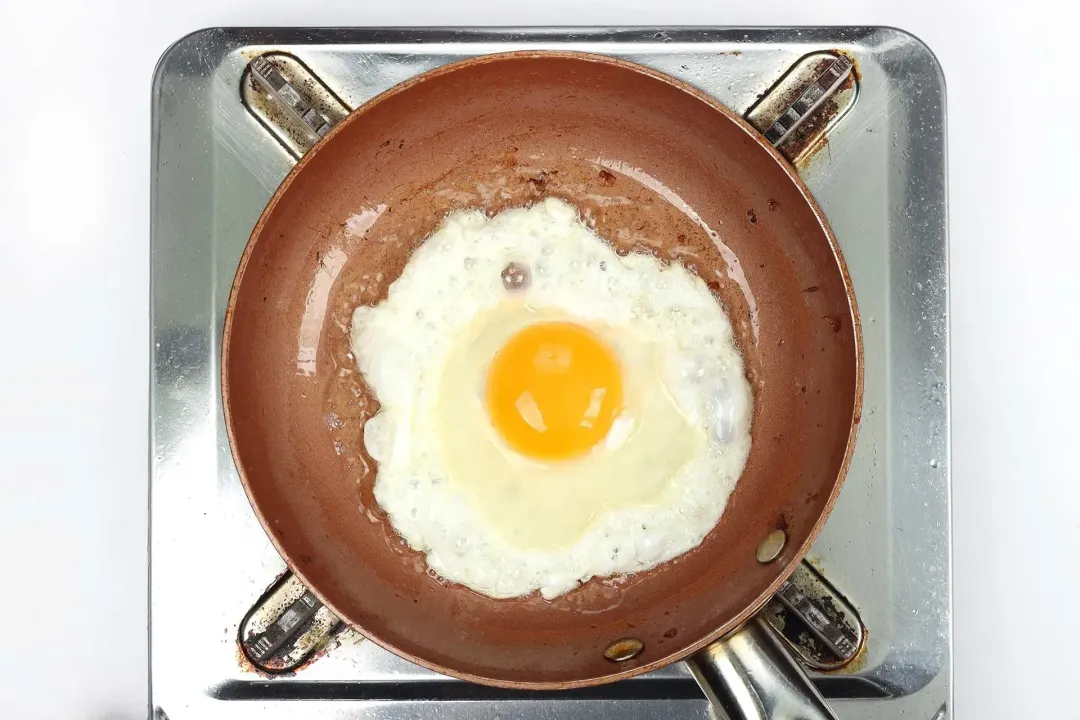 3
Caramelize the garlic: Place another pan on high heat until hot. Add 1 tbsp canola oil and 1 tbsp garlic. Stir for 30 seconds.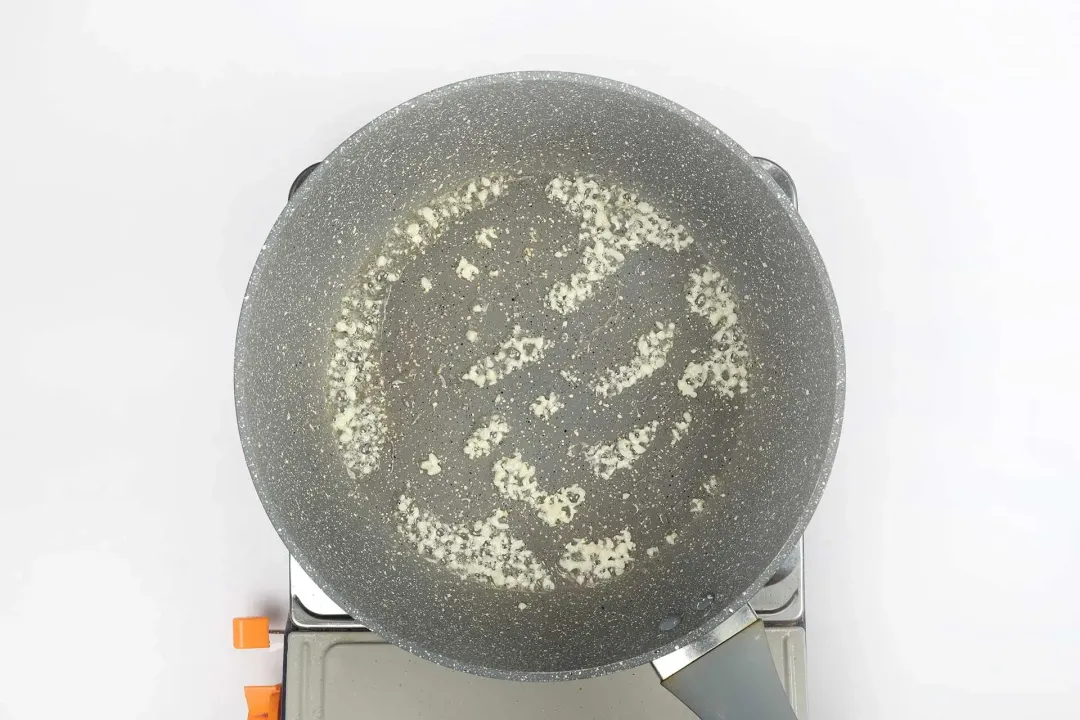 4
Cook the beef: Add the marinated beef and stir for 2 minutes.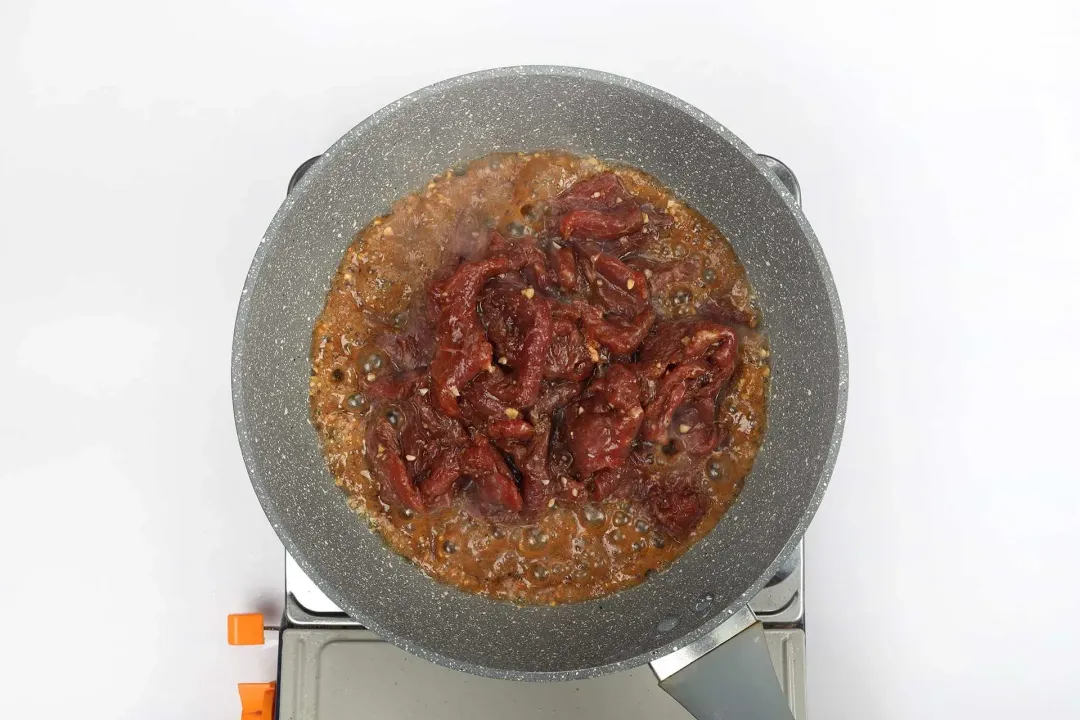 5
Stir in the rice: Remove the beef and leave half of the sauce in the pan. Add 3 cups of cooked rice and mix for 5 minutes.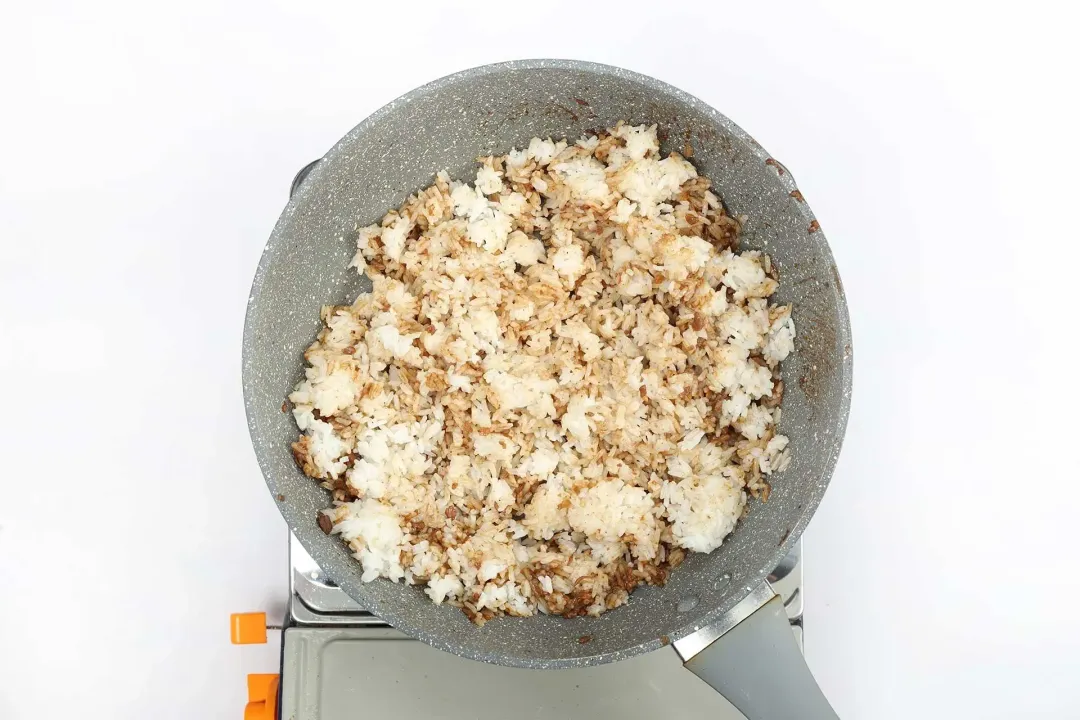 6
Plate, garnish and serve: Divide the beef, rice, eggs, 6 oz tomatoes, and 6 oz cucumbers into 4 servings. Sprinkle 1/4 cup scallions on top. Enjoy.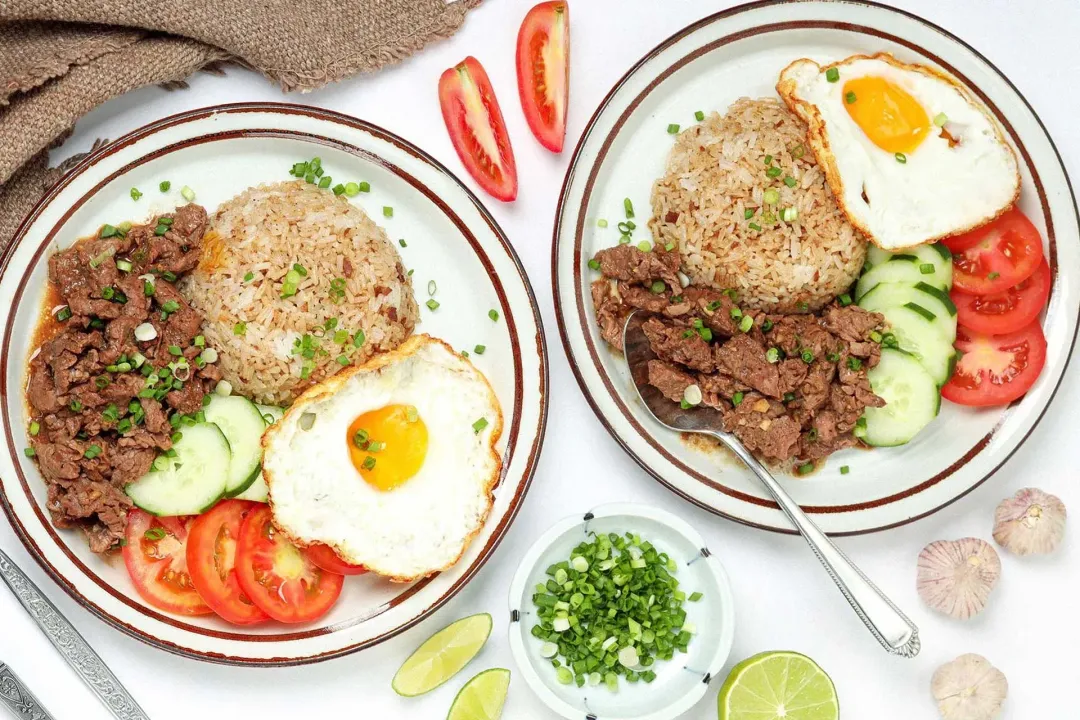 NUTRITION
Nutrition Facts
How to Make Beef Tapa
Amount Per Serving (1 serving)
Calories 490
Calories from Fat 175
% Daily Value*
* Percent Daily Values are based on a 2000 calorie diet.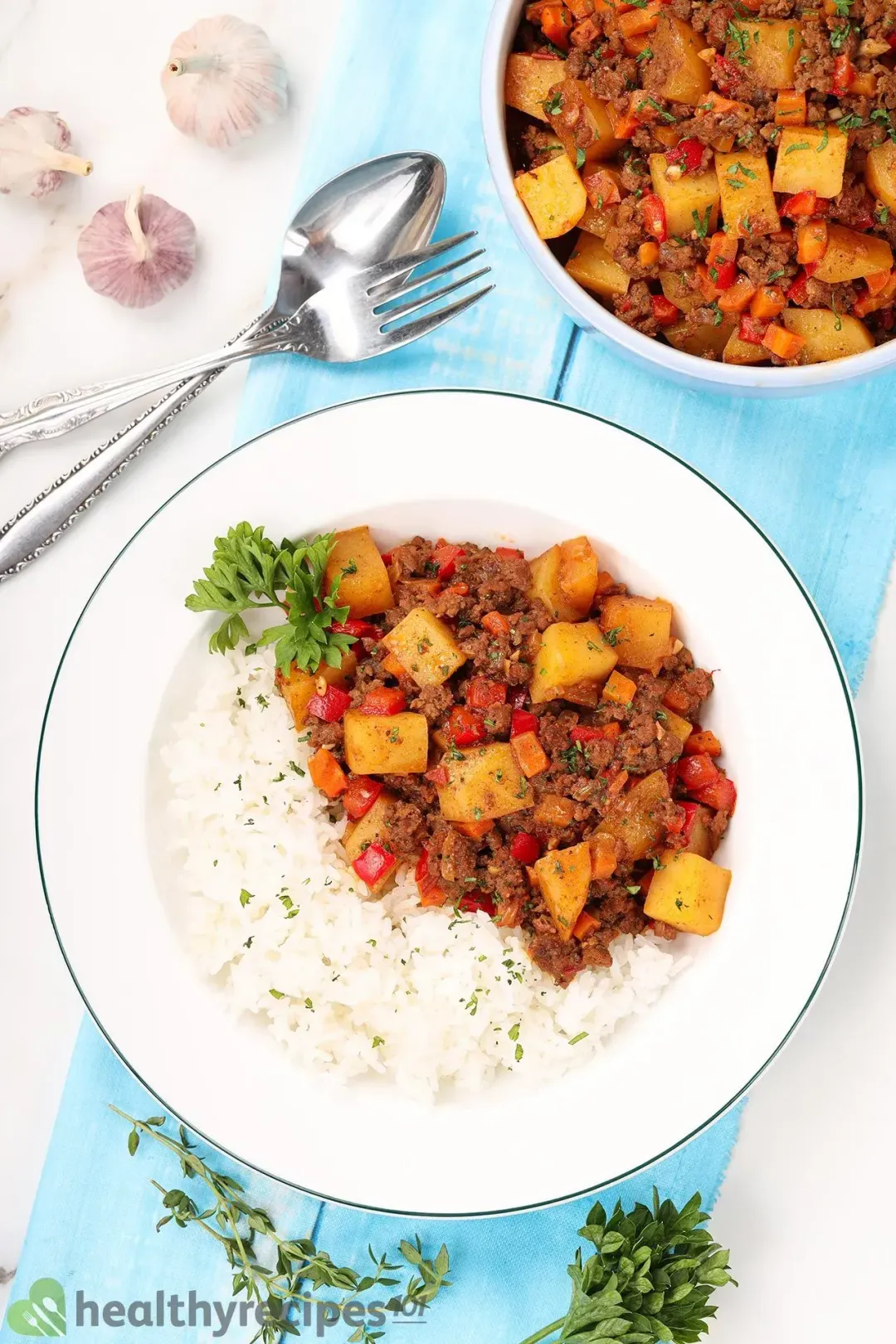 Previous Recipe
Ground Beef and Potatoes
Ground Beef and Potatoes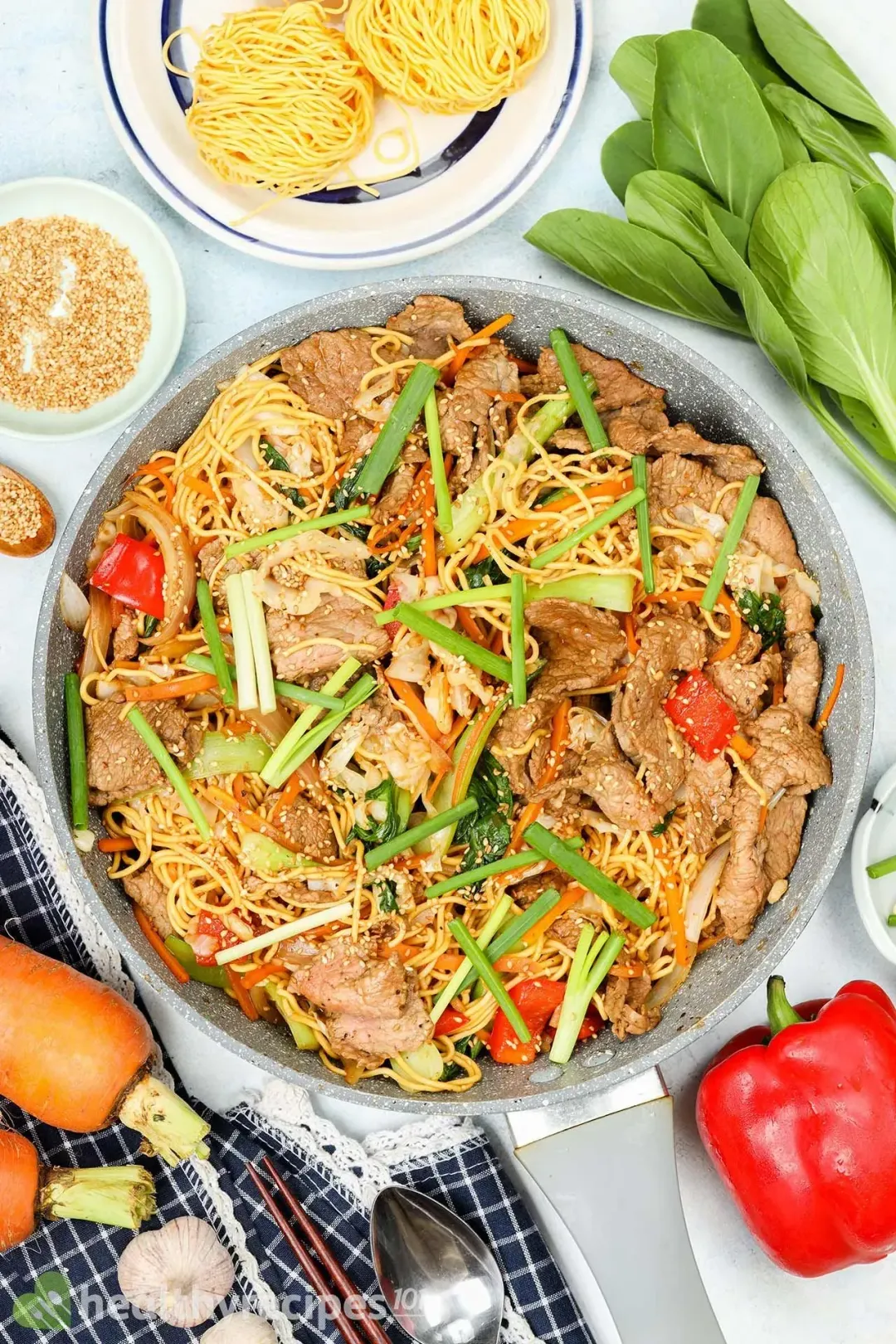 Next Recipe
Beef Chow Mein
Beef Chow Mein
Head Chef, Culinary Consultant
Tuyet Pham is an award-winning Saigonese chef who believes that joy is the secret ingredient to delicious food. At Healthy Recipes 101, Tuyet personally tests and simplifies every recipe, ensuring maximum flavor with minimal effort. With a background at prestigious French restaurants P'TI Saigon and Le Corto, Tuyet knows how to make every dish exceptional.
Writer, Author
Luna Regina is an accomplished writer and author who dedicates her career to empowering home cooks and making cooking effortless for everyone. She is the founder of HealthyKitchen101.com and HealthyRecipes101.com, where she works with her team to develop easy, nutritious recipes and help aspiring cooks choose the right kitchen appliances.
Nutrition Reviewer
Natalie Butler is a registered dietitian nutritionist with a passion to help others live their best life through food, fitness, safer beauty and a healthy lifestyle. She has expertise with a variety of diets and diseases and believes that there is no one-size-fits-all approach for health.
The beef Tapa came out perfect! Tender beef combined with a hint of sweetness from pineapple created such an interesting flavor blend that had everyone wanting more. Definitely glad I tried this recipe out!

In the United States, Jollibee breakfast, also known as breakfast joys, serves authentic Filipino dishes. So be the first to enjoy breakfast in jollibee menu.