If you find yourself looking at this sloppy Joe recipe, it's possible you might be hosting a get-together soon or planning to celebrate National Sloppy Joe Day (March 18). If so, our simple recipe will fit in perfectly with your busy schedule.
If you want to make sloppy joes in the Instant Pot, check out this recipe.
What Is Sloppy Joe?
In the 1950s there was a chef called Joe, who worked at Floyd Angell's café in Sioux City, Iowa. At the time, the "loose meat" sandwich was a popular thing, and that's what appeared on Joe's orders the most.
A "loose meat" sandwich is a burger with crumbly beef patties instead of formed ones. One day, Joe decided to get creative with this type of food.
He started by adding a glob of tomato sauce to the filling and a spoonful of it onto the bun. To his surprise, customers welcomed it with open arms.
The meat filling with tomato sauce looked like a mess and would fall off the bun at any moment. Thus, Joe decided to come up with the name "sloppy Joe" for his glorious creation.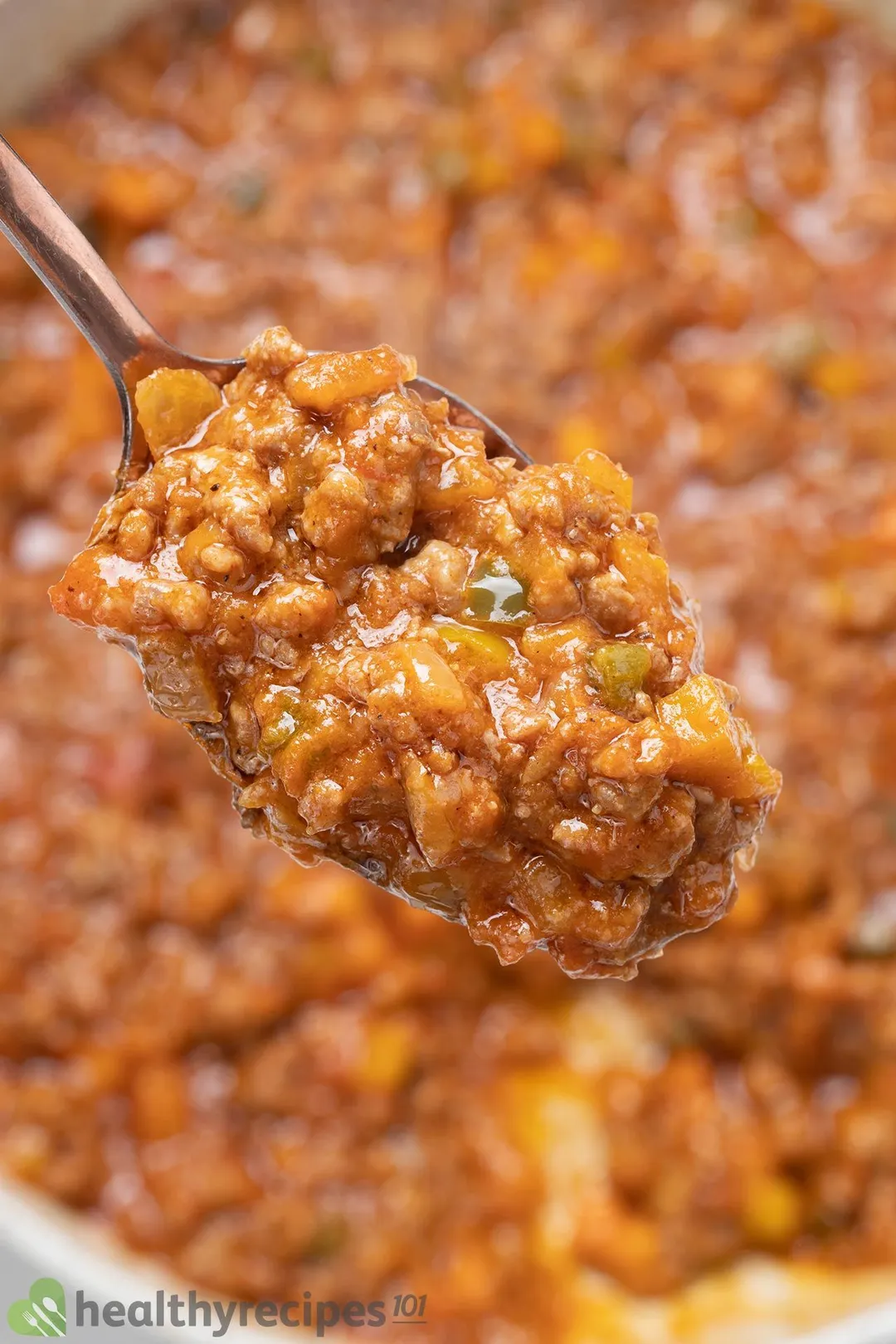 As the original recipe was so simple, it's easy to modify and add to. Before getting into the how-tos, let's look at how flexible these delectable buns with filling are.
Is It Healthy?
This sloppy Joe recipe has 97% lean ground beef, unsalted chicken broth, and homemade tomato sauce as the main ingredients. Therefore, we believe it's a nutrition boost with all the values following our health guide limits.
That's before we even mention the addition of various vegetables into the filling. The topping is also filled with nutritious ingredients to create a balanced flavor.
Keep scrolling for more information about them.
Ingredients You Will Need
You can jump to the recipe card at the bottom of the article to get the grocery list right away. But if you'd like to read a little more, we'll cover ingredients, method, and substitutions in more detail.
1. Ground Beef
The original recipe calls for beef. Although we do prefer to keep things simple, you can change things up a bit with other choices.
Chicken should be the first option to turn to, especially chicken breast which works well shredded in the sauce. It can go with most dishes and only needs a little prepping beforehand.
Turkey is also a fine alternative as a source of protein. To make these substitutions in this recipe, simply replace ground beef with chicken or turkey and you're good to go.
Pork can be served as an alternative to beef, although the two aren't exactly the same. Pork tastes better when mixed with Worcestershire sauce, so you might want to add some to enhance the flavor.
If you're in the mood for beef, we also use lean ground beef in our stuffed pepper soup recipe. It's warming, hearty and delicious too!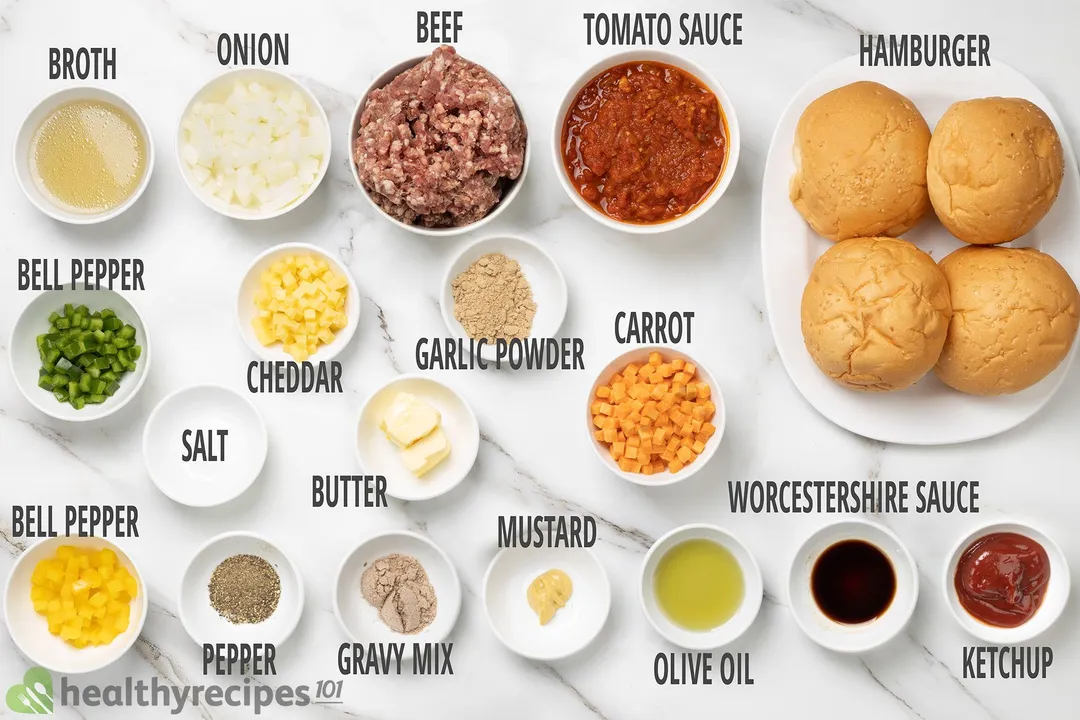 2. Ketchup
In this sloppy Joe recipe, we used no sugar or sweetener. The mild sweetness of the sauce relies heavily on the original flavor of beef, tomato sauce, and ketchup.
As a matter of fact, for a sloppy Joe, ketchup can be used interchangeably with barbecue sauce or tomato paste.
3. Hamburger Buns
It comes down to two simple prep steps for the hamburger buns: split into halves, and then toast. If you love pillowy soft buns, feel free to skip the toasting— but note that they'll get soggy very easily.
Alternatively, you can see this ground beef and cabbage recipe to replace the hamburger buns.
Calories
One serving of sloppy Joe delivers 448 calories. This includes both the beef filling and the burger buns.
If you wish to cut down the carbohydrate content, you can swap burger buns for mashed potatoes. In the same vein, you can also wrap up tasty burritos with beef filling.
Don't worry, we'll talk more about this in the below sections.
Sauce
Sloppy Joe sauce is usually a tomato-based sauce with many ingredients contributing to its sweetness and tartness. It's easy to make a homemade sauce with ingredients you probably already have in your kitchen.
The sauce for the sloppy Joe's filling is supposed to be slightly sweet and bold in flavor. Of course, you're allowed to alter it to your taste by adjusting a few ingredients.
If you prefer it sweeter, don't hesitate to add a pinch of brown sugar to the sauce mixture. Otherwise, double up the Worcestershire sauce or add BBQ sauce if you want a more enhanced smoky savory flavor.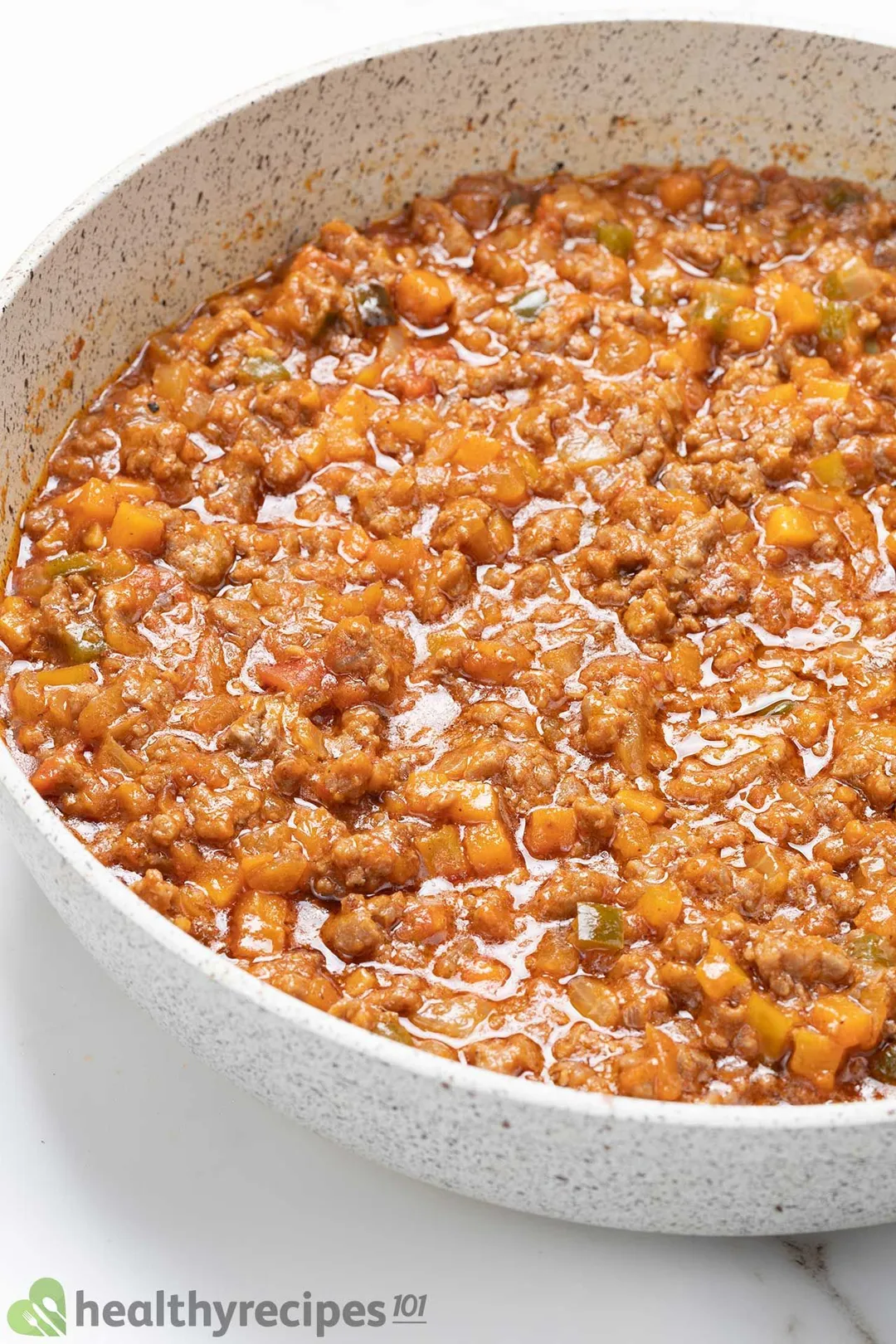 Homemade Sauce
In this sloppy Joe recipe, we created the sauce by cooking together a variety of vegetables and spices. This includes onion, garlic, ground black pepper, brown gravy mix, salt, mustard, Worcestershire sauce, ketchup, tomato sauce, and chicken broth.
The sauce gets cooked with sautéed vegetables and ground beef. Together, they make a sloppy filling with a fantastic mix of flavors and wonderful texture.
Tips for Cooking
1. For the Buns
Be sure to always toast your burger buns. It takes only 5 minutes but will make a huge difference in taste and texture.
You can toast your buns either in the oven or in a skillet. For oven-toasting, please jump to our recipe for instructions.
Likewise, to do it on the stove, simply place the buns cut side down on a non-stick skillet on medium heat. Quickly toast them without adding any oil until slightly golden.
Any type of buns will do for sloppy Joes. Pretzel buns, brioche buns, or even regular buns like ours— you name it.
2. For the Beef Filling
To reach a desired consistency for the filling, it's important to keep your eyes on it closely while it's cooking. Be careful not to let it reduce too much as your sloppy Joe will get too dry.
Here are our tips on how to keep track of the beef filling's texture.
After adding the sauce to the pan with the beef, stir constantly and reduce heat once it starts to thicken. Next, run a spatula through the mixture slowly so it leaves a trail behind. 
If the liquid immediately flows back to the trail you created, let the mixture simmer for a little longer. As long as the ground bits of meat become noticeable in the sauce pool, it's good to serve.
The beef filling should not be overcooked to the point that the ground beef falls apart and the liquid nearly vanishes. It should be thick and slightly lumpy; neither too dry nor too watery.
To reheat leftover sloppy Joe mix, you need to simmer it again with extra liquid to thin it out. The liquid you use can be either beef stock or tomato sauce.
What to Serve with
For this recipe, we believe mustard potato salad and simply orange juice will make a perfect wholesome meal combo.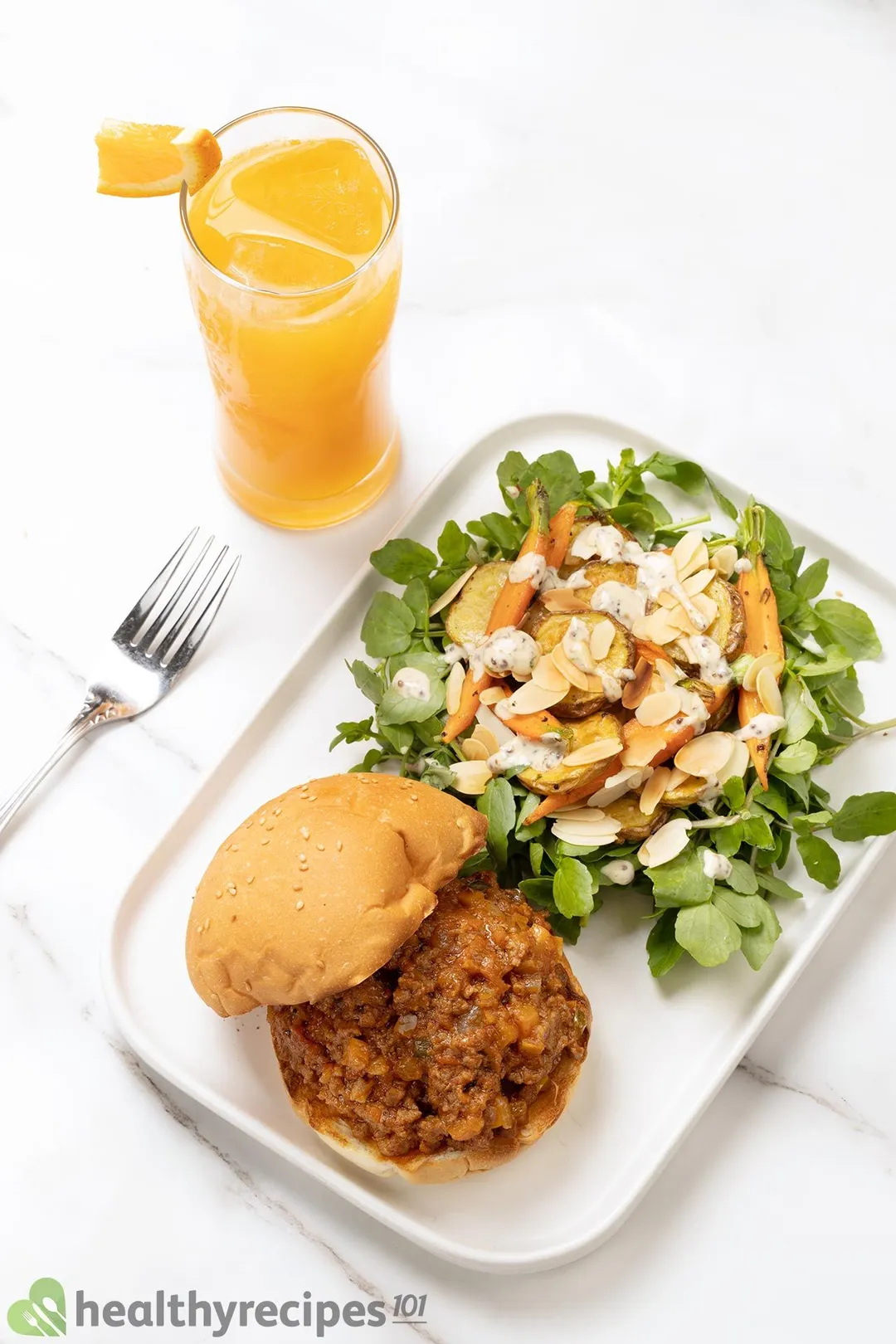 1. Mustard Potato Salad
We decided to make a portion of mustard potato salad to eat along with sloppy Joe. This salad can add a good bunch of micronutrients and fiber, plus, it feels like summer combining the two dishes.
2. Simply Orange Juice
A delicious meal with wouldn't be complete without the refreshing tang of this simply orange juice. It's down-to-earth and super hearty— we simply couldn't ask for more.
Explore the Tasty World of Beef Finger Foods with These New Recipes
These sheet pan nachos are perfect for feeding a crowd or enjoying as a fun dinner option. The beef is seasoned with taco seasoning and combined with beans, cheese, and other toppings before being baked until bubbly and golden brown.
These steak tacos are a delicious and healthy meal option that can be whipped up in no time. Tender strips of steak are seasoned with chili powder, cumin, and garlic, then topped with fresh salsa and avocado for a flavorful and satisfying taco.
If you love oven-baked beef dishes that are equally appetizing, browse through our roundup for more inspiration.
Sloppy Joes
This sloppy Joe recipe promises a messy and savory meal with ground beef in the simplest way. If you've got all the ingredients on hand, let's get to the kitchen and make some buns!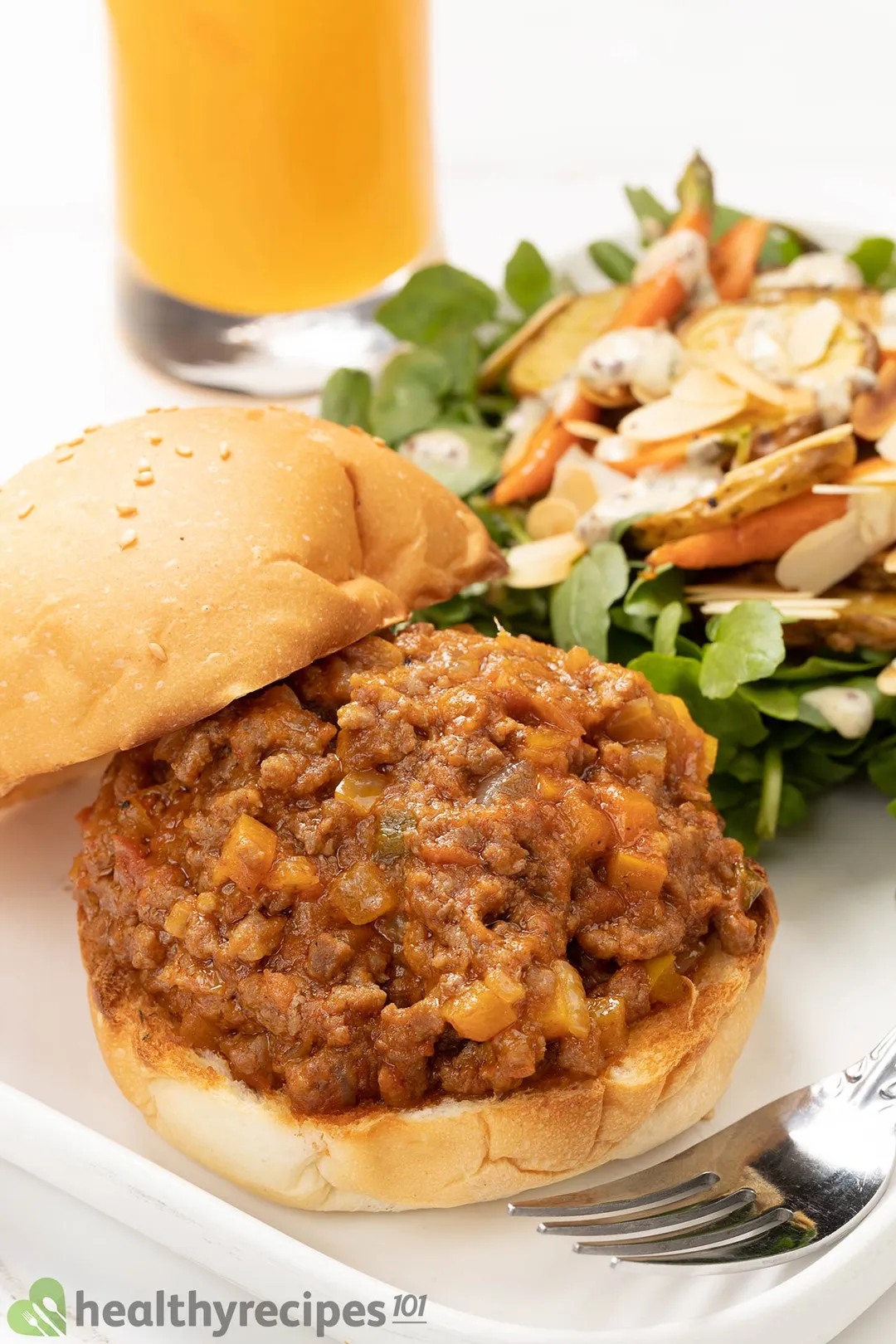 cook TIME

40 mins

prep TIME

5 mins

total TIME

45 mins
COURSE

Main Course

CUISINE

American

SERVINGS

CALORIES

448 kcal
INGREDIENTS
14 oz

97% lean ground beef

1 cup

homemade tomato sauce

1 tbsp

garlic powder

(divided)

1/3 cup

unsalted chicken broth

1 tsp

ground black pepper

1 tsp

Worcestershire sauce

(divided)
INSTRUCTIONS
Make the sauce:
1
On a cast-iron pan, turn on medium heat, add the following ingredients successively: 3 oz onion, 1 tbsp olive oil, 1/2 tbsp of garlic powder, 1 tsp ground black pepper, 2 tsp brown gravy mix, 1/8 tsp salt, 1/2 tsp mustard, 1/2 tsp of Worcestershire sauce, 2 tbsp ketchup, 1 cup tomato sauce, and 1/3 cup chicken broth.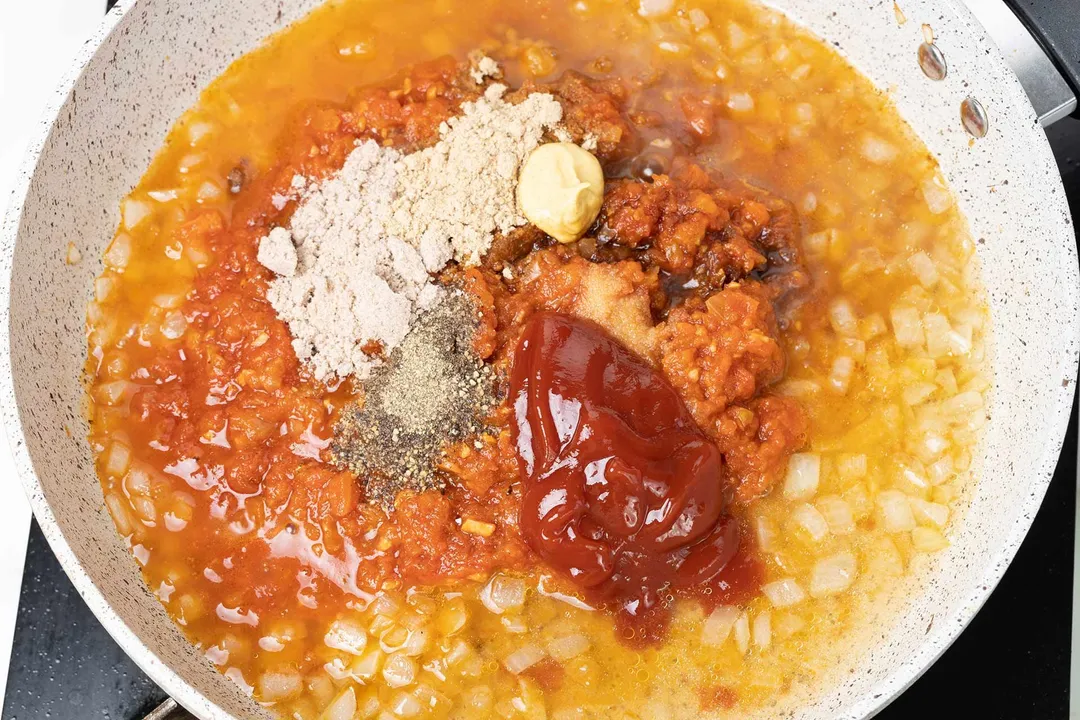 2
Remove the sauce from the pan, set aside.
Cook the vegetables & beef:
1
On the same pan, turn on medium heat, add successively: 1 oz green bell pepper, 1 oz yellow bell pepper, 2 oz carrot, 2 tbsp butter. Stir them around for 3 minutes until tender.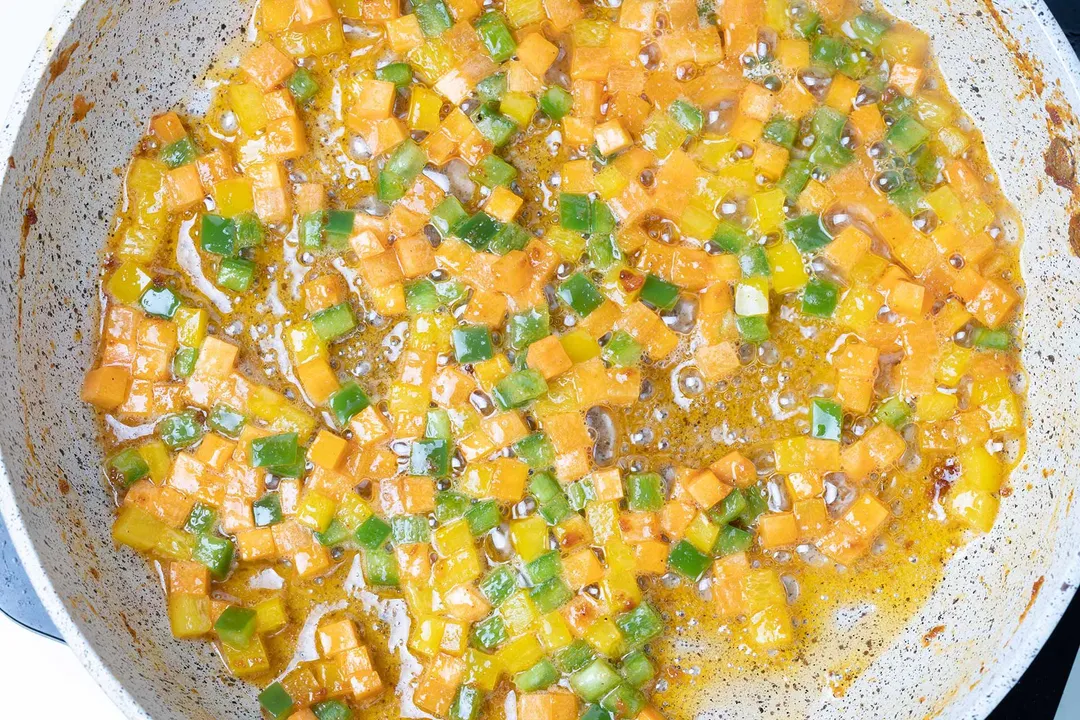 2
Continue to add 14 oz ground beef, 1/2 tbsp of garlic powder, and 1/2 tsp of Worcestershire sauce.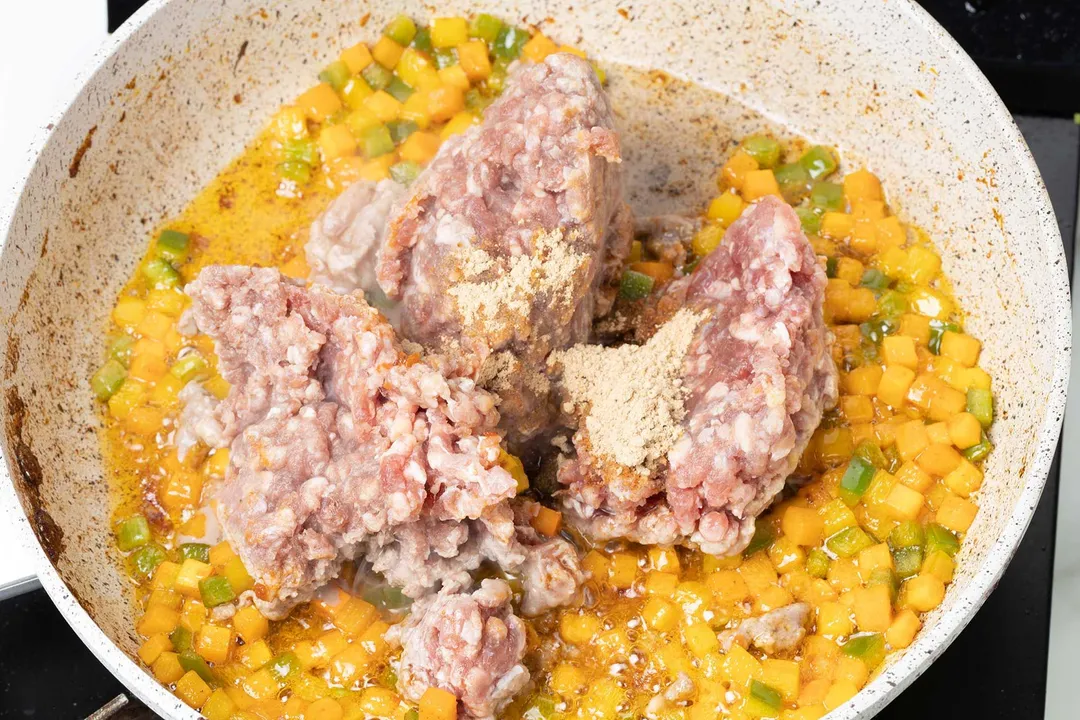 3
Pour the sauce back to the pan, let simmer for 10 minutes.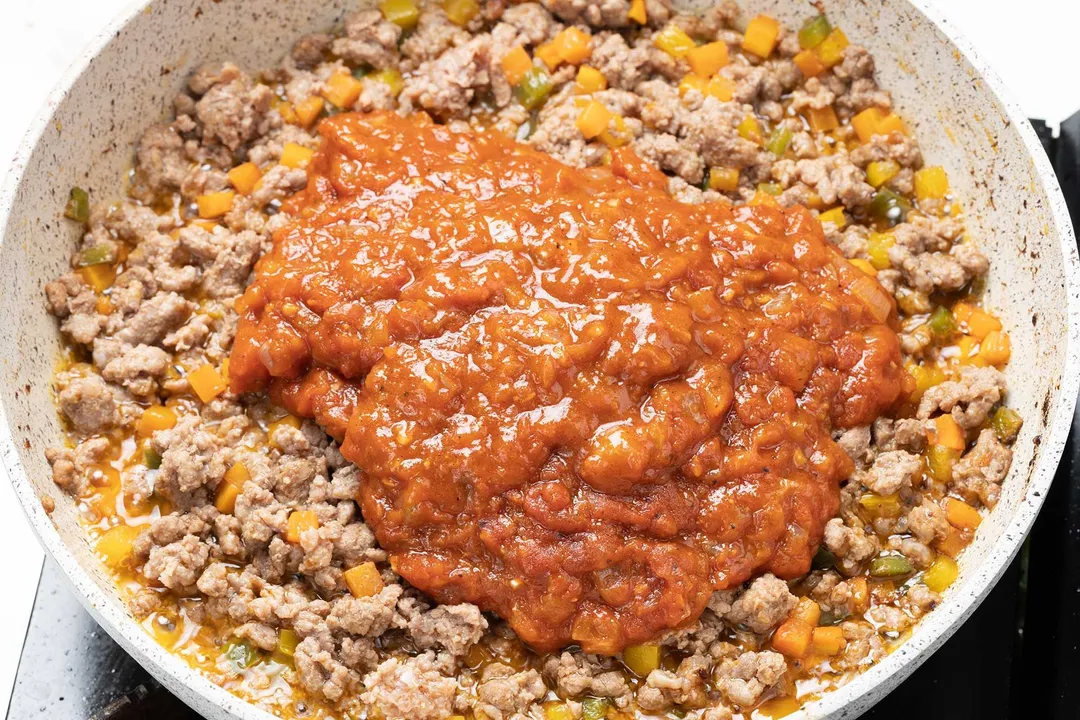 4
Sprinkle 1 oz cheddar cheese on top, stir for a minute one last time. Remove the pan from heat.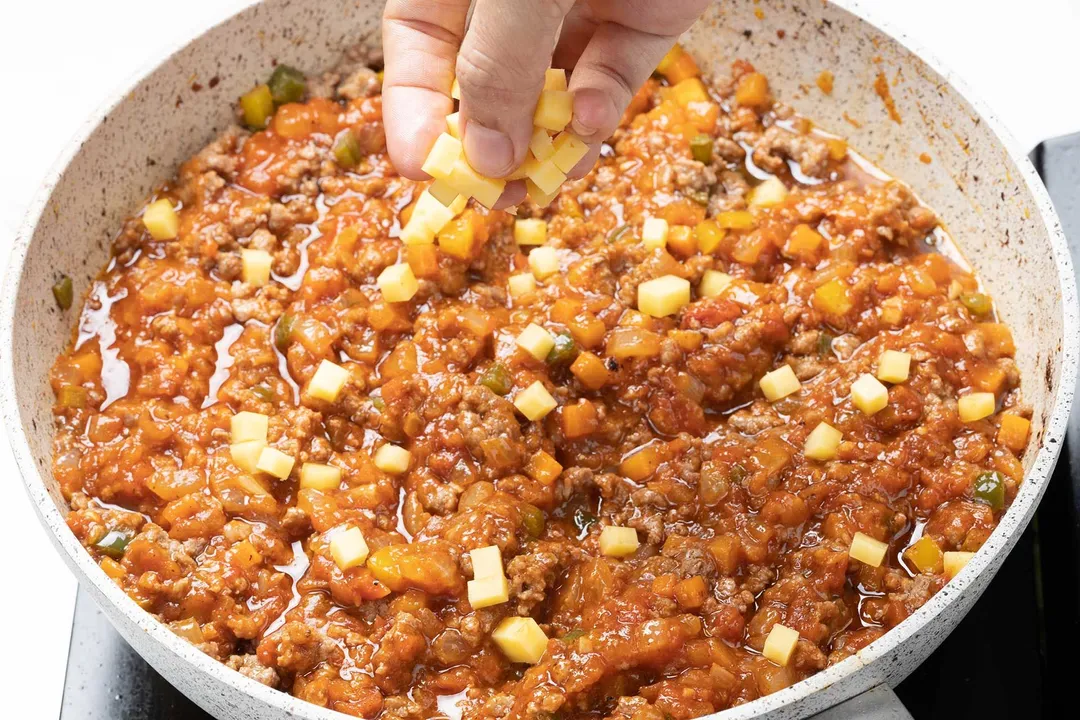 Serve:
1
Slice 4 hamburger buns in half, toast them in the oven at 350°F for 5 minutes.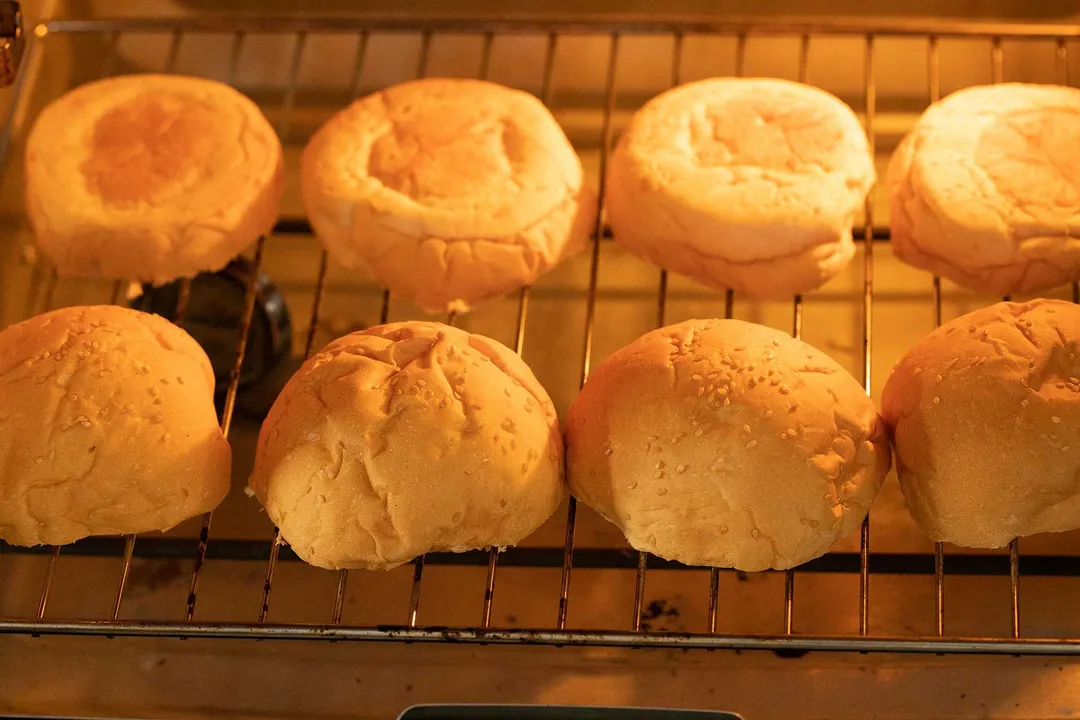 2
Spread the sloppy beef on the toasted buns and serve immediately.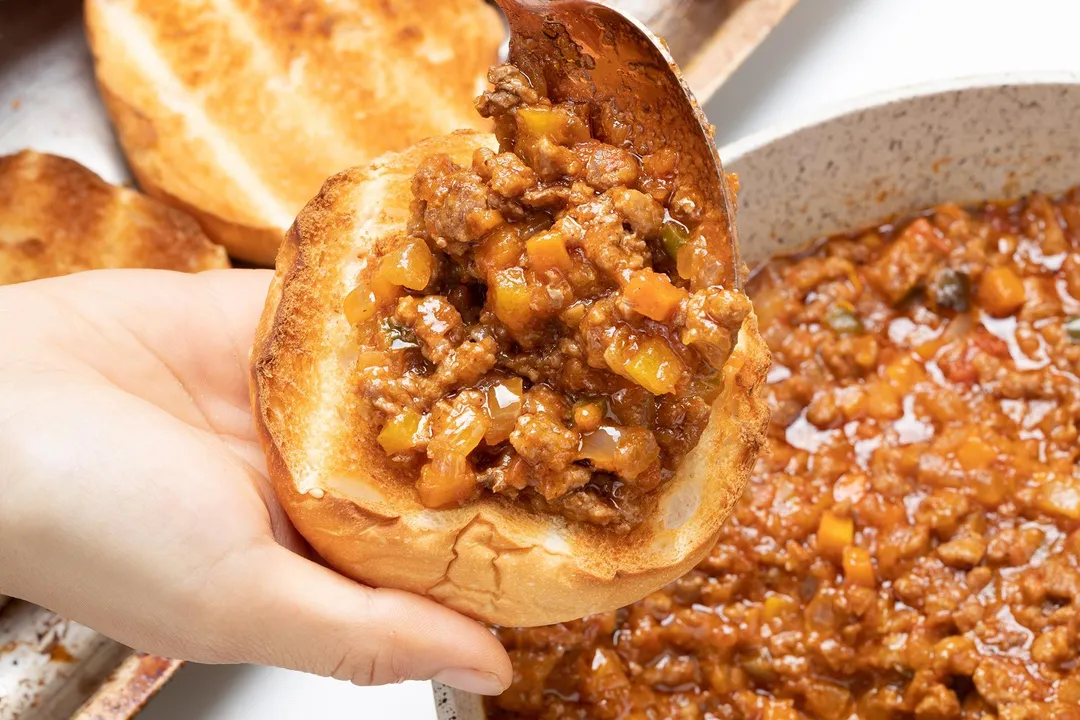 If you want to make it more beautiful, serve each bun on a dish with a crispy and fresh lettuce leaf.
NUTRITION
Nutrition Facts
Sloppy Joes
Amount Per Serving (1 serving)
Calories 448
Calories from Fat 189
% Daily Value*
* Percent Daily Values are based on a 2000 calorie diet.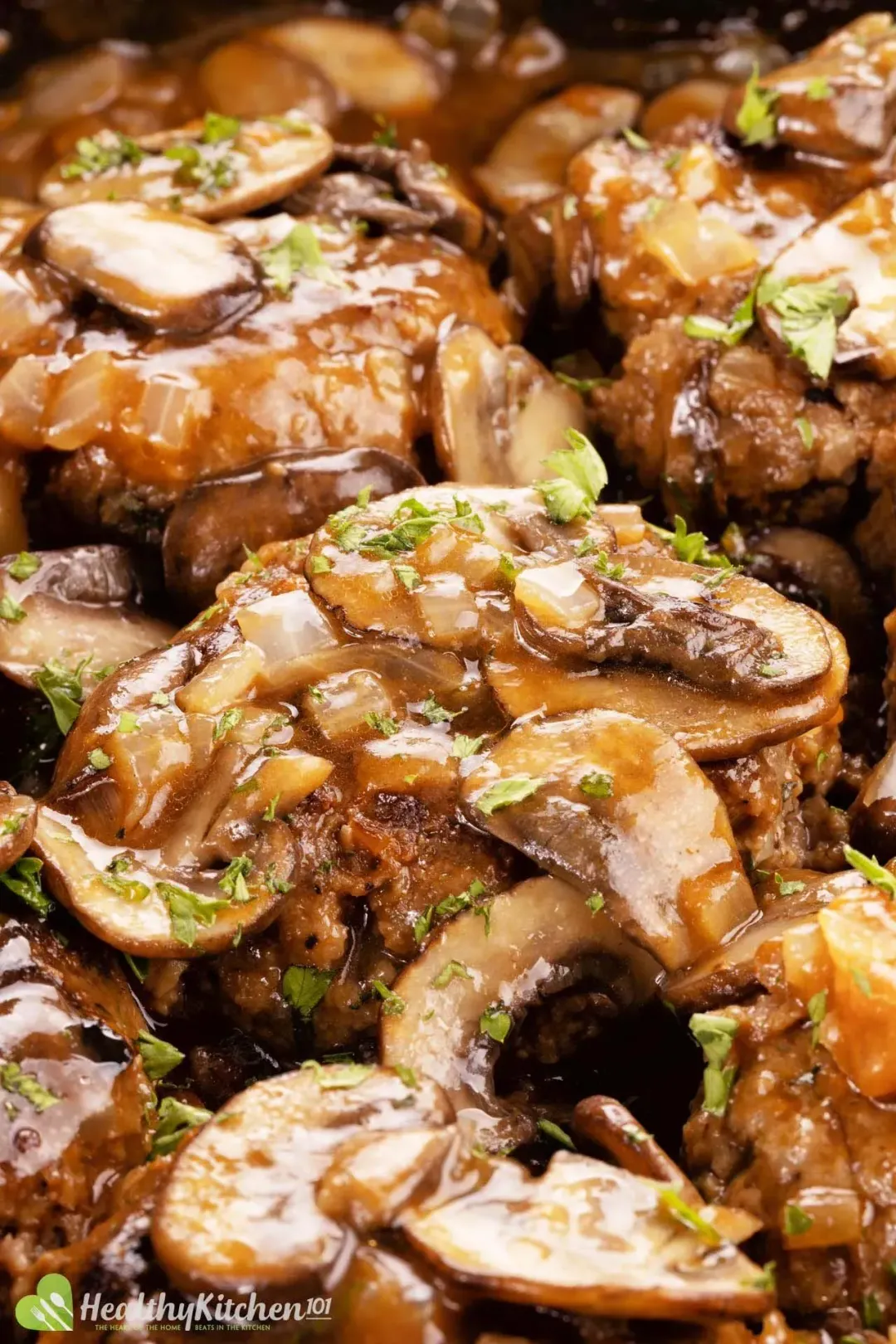 Previous Recipe
Salisbury Steak
Salisbury Steak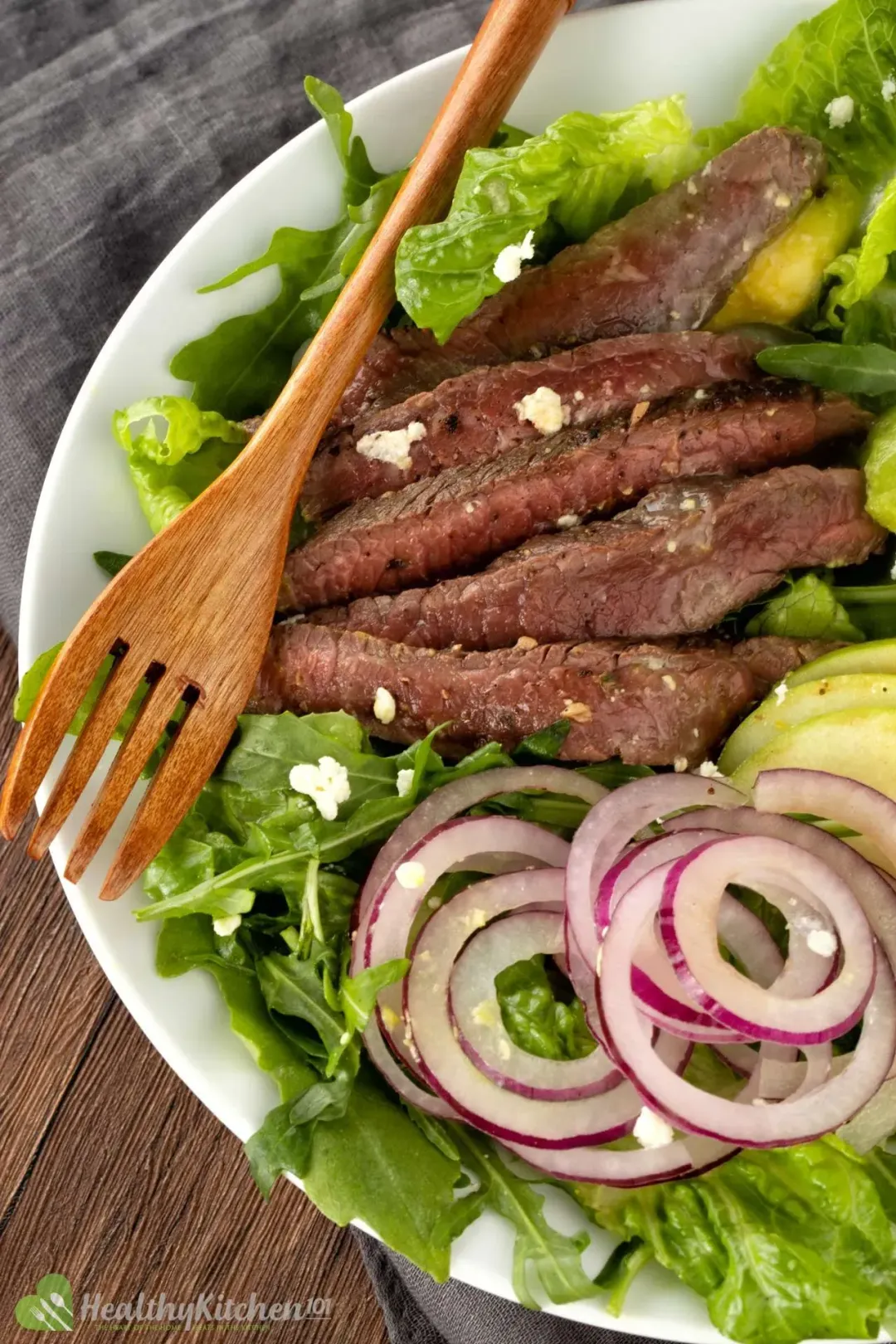 Steak Salad
Head Chef, Culinary Consultant
Tuyet Pham is an award-winning Saigonese chef who believes that joy is the secret ingredient to delicious food. At Healthy Recipes 101, Tuyet personally tests and simplifies every recipe, ensuring maximum flavor with minimal effort. With a background at prestigious French restaurants P'TI Saigon and Le Corto, Tuyet knows how to make every dish exceptional.
Writer, Author
Luna Regina is an accomplished writer and author who dedicates her career to empowering home cooks and making cooking effortless for everyone. She is the founder of HealthyKitchen101.com and HealthyRecipes101.com, where she works with her team to develop easy, nutritious recipes and help aspiring cooks choose the right kitchen appliances.
Nutrition Reviewer
Lizzie Streit is a Minneapolis-based dietitian and founder of It's a Veg World After All. She completed her MS in Human Nutrition from Drexel University, and is an expert in culinary nutrition, recipe development, and nutrition communications. Lizzie's philosophy is centered around making nutrition recommendations, and especially the advice to eat more vegetables, approachable and realistic. She is excited to be working with the team at Healthy Recipes 101 to ensure that their recipes are both nutritious and delicious.
Does the nutrition value include the bun?

Yes, the buns are already included in the nutrition table.