There's never a dull moment when it comes to pasta and ground beef. From flavorful pastas and comforting soups to elaborate casseroles, this match made in heaven is full of culinary potentials that you'll have an amazing time exploring. 
If you want to learn all about the dishes you can make from this combo, check out our list of ground beef pasta recipes.
Check Out Our Most Popular Ground Beef Pasta Recipes
Say goodbye to repetitive and plain boring dinners. With diverse ingredients and straightforward methods, these ground beef pasta recipes are exactly what you'll need for a satisfying, scrumptious, and wholesome meal.
Why You'll Love These Recipes
Pasta and ground beef are straightforward ingredients that require minimum effort, both in preparation and cooking. Combine them and you'll have a flavorful and irresistible dish in just a few simple steps.
They're Perfect for All Occasions
With these ground beef pasta recipes being so quick and uncomplicated, you can easily create a dish to enjoy on casual weeknights. However, they would also make a stunning centerpiece for a large gathering or a lavish dinner. No matter the occasion, there's always a place for a steaming hot dish of ground beef pasta in your meal.
They're More Diverse Than You Think
Ground beef pasta sounds pretty self-explanatory, but you'll be surprised to find out there's more to this combination than the classic pasta. Toss them in the oven for a sizable lasagna or casserole, or cook up a soup to warm yourself up. If you want something different, stuff the meat in large-shell pasta for an unforgettable treat.
Plus, since there are so many pasta shapes out there, you can make the recipes feel brand new each time by switching out the varieties each time you make them. The opportunity for creativity is practically endless.
Things to Make With
Ground beef and pasta are already quite diverse individually, so together, you can expect them to create a wide variety of dishes. Here are the top three that we believe would be a welcome sight at almost any meal:
As simple as it sounds, there are actually many different pasta dishes that you can make with ground beef. The two most common sauce choices are cream and tomato sauce, but feel free to get as creative as you want.
There are also a lot of foods you can add to the pasta dish. Almost any vegetable would work or go with sausages for an extra savory taste. Cheeses like cheddar, mozzarella, and provolone are also fantastic additions that will instantly elevate the dish.
When you're in need of an effortless dish that still satisfies a whole crowd, consider baking up lasagna or casserole. Simply layer the ground beef, pasta, veggies, an optional sauce, and a generous amount of cheese and leave them in the oven to cook. You'll end up with a golden and decadent dish that tastes just as good as it looks.
A steamy bowl of soup filled to the brim with ground beef, veggies, and some filling pasta is undoubtedly comfort food material. With enough time to simmer, the ingredients will seamlessly blend into one another and result in a rich and hearty mixture. Each spoonful will fill your taste buds with a warmth only homemade food can offer.
What Types of Pasta Work Best for These Recipes?
Depending on the specific dishes and personal preference, different pasta varieties will be suitable for different recipes. We recommend testing them out as much as possible to know precisely what feels right to you.
However, since the pasta world can be pretty vast, we've narrowed it down to these specific varieties that are often eaten with ground beef:
You may already be quite familiar with penne pasta. With its distinctive cylindrical shape, this variety holds the pasta sauce inside its narrow holes. You won't end up with any flavorless bite since the sauce will be distributed evenly throughout the pieces.
What's more, with its tender yet slightly chewy bite, this pasta works like a dream with the ground beef's textured mouthfeel. 
This pasta's corkscrew shape gives it more space not only to absorb the sauces but also to hold up the ground beef and any other accompanying toppings. It works great in a regular pasta dish, but also in other adjacent dishes like soup and casseroles. You can make your dish more colorful by using the tri-color version, creating a dish that's vibrant both in taste and appearance.
Macaroni, spaghetti, rigatoni, shell pasta, and pappardelle are also popular choices to pair with ground beef. Don't be afraid to test out many different varieties to find out which you like best. It's a fun process through and through, so you've got nothing to worry about.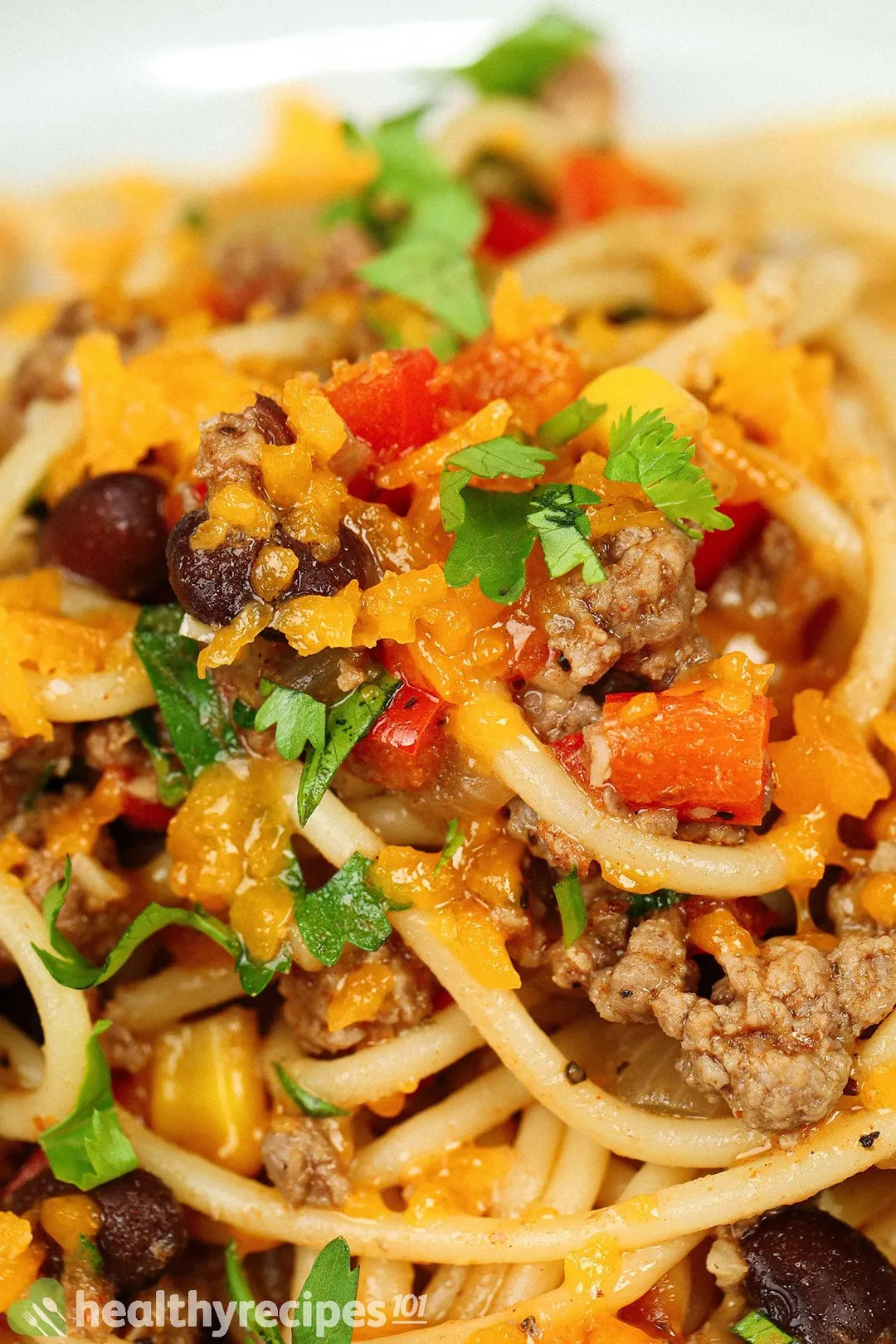 Ground Beef Pasta Recipes
These ground beef pasta recipes are the ideal choices for an effortlessly flavorful meal–whether it's a casual dinner, a massive gathering, or a lavish feast.
Ingredients
Instructions
Choose a recipe that you like.
Assemble all the essential ingredients.
Follow the instructions to give you incredibly delicious ground beef pasta recipe in less than 30 minutes!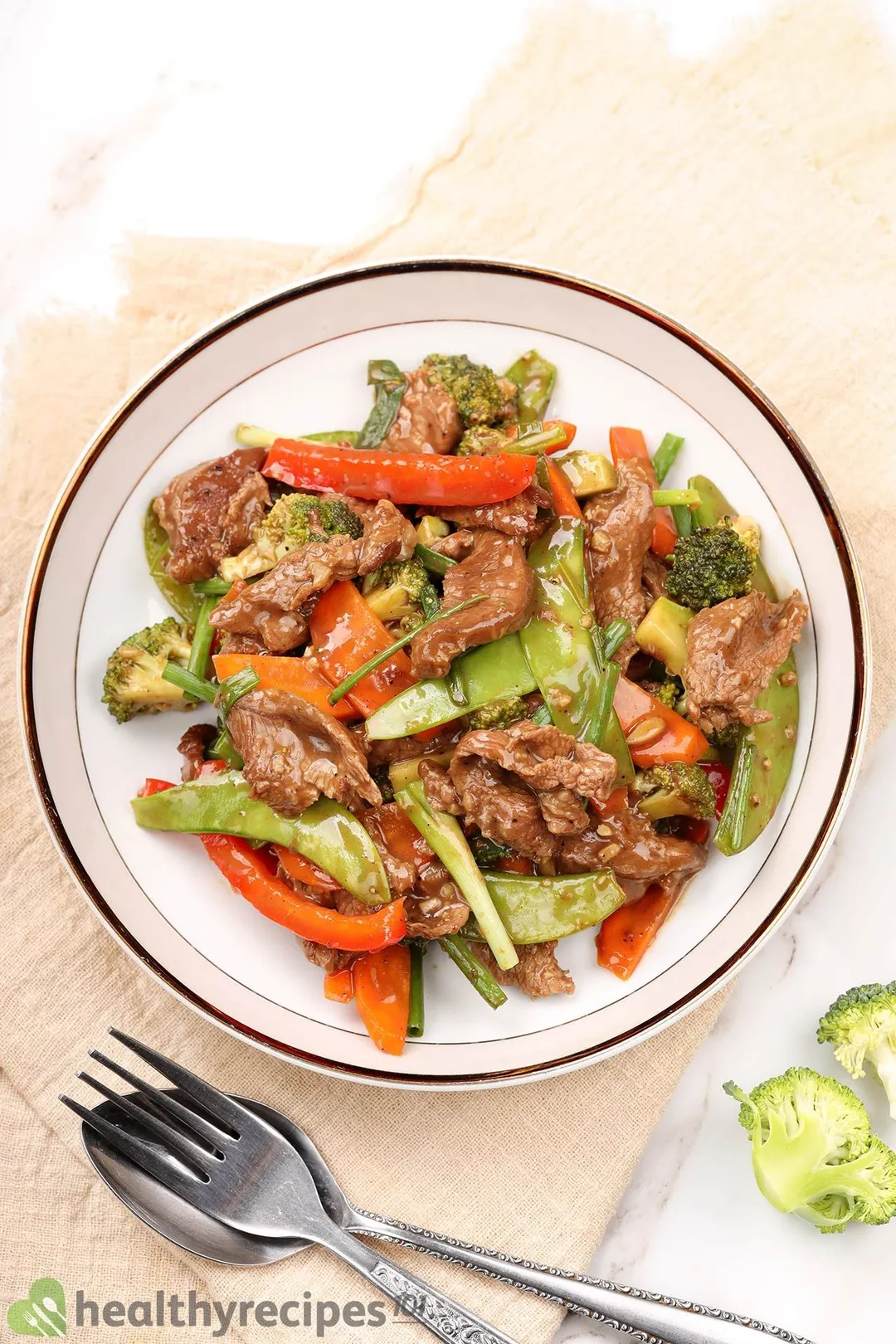 Previous Recipe
Leftover Roast Beef Recipes
Leftover Roast Beef Recipes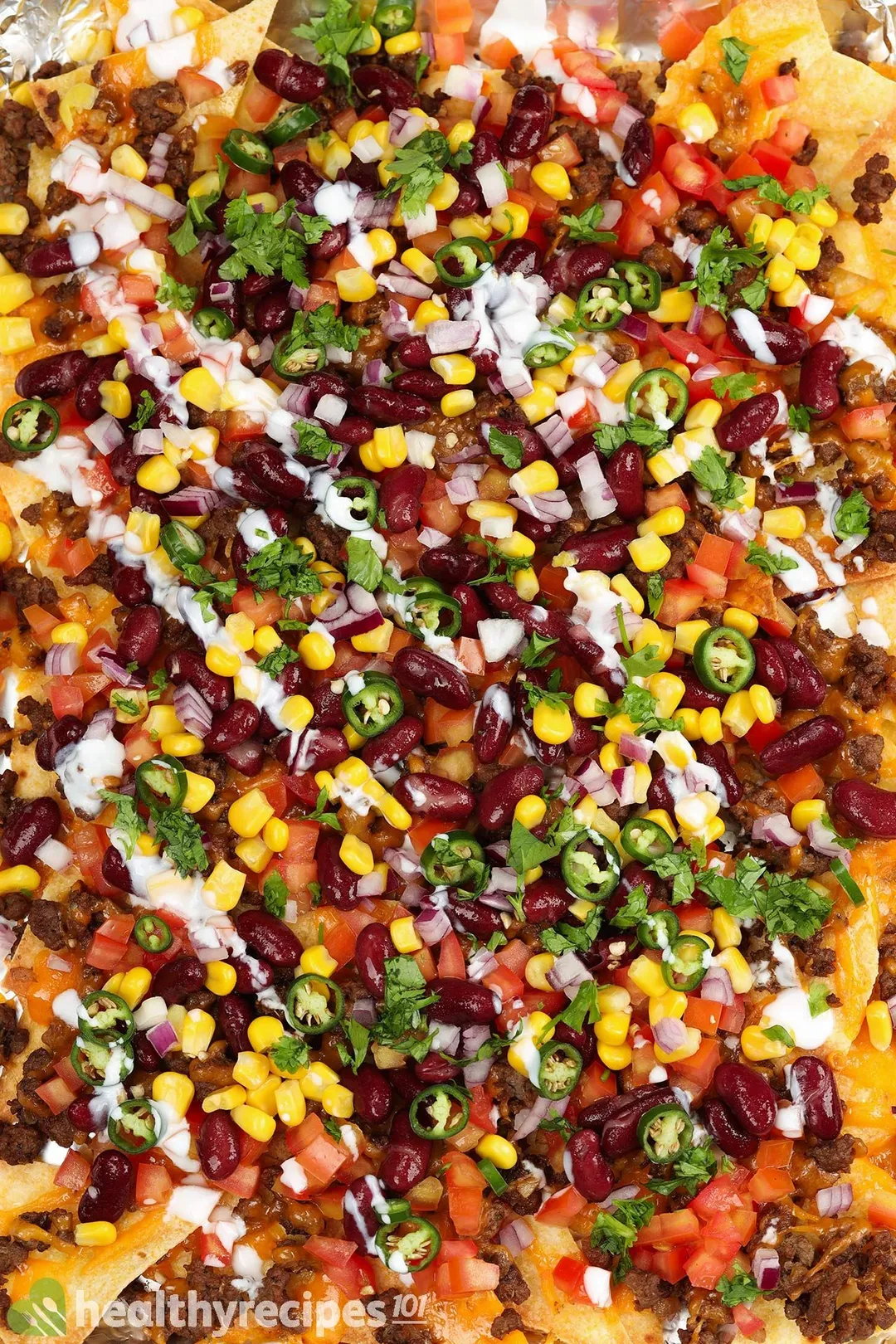 Next Recipe
Summer Ground Beef Recipes
Summer Ground Beef Recipes
Writer, Author
Luna Regina is an accomplished writer and author who dedicates her career to empowering home cooks and making cooking effortless for everyone. She is the founder of HealthyKitchen101.com and HealthyRecipes101.com, where she works with her team to develop easy, nutritious recipes and help aspiring cooks choose the right kitchen appliances.
Comments/ Reviews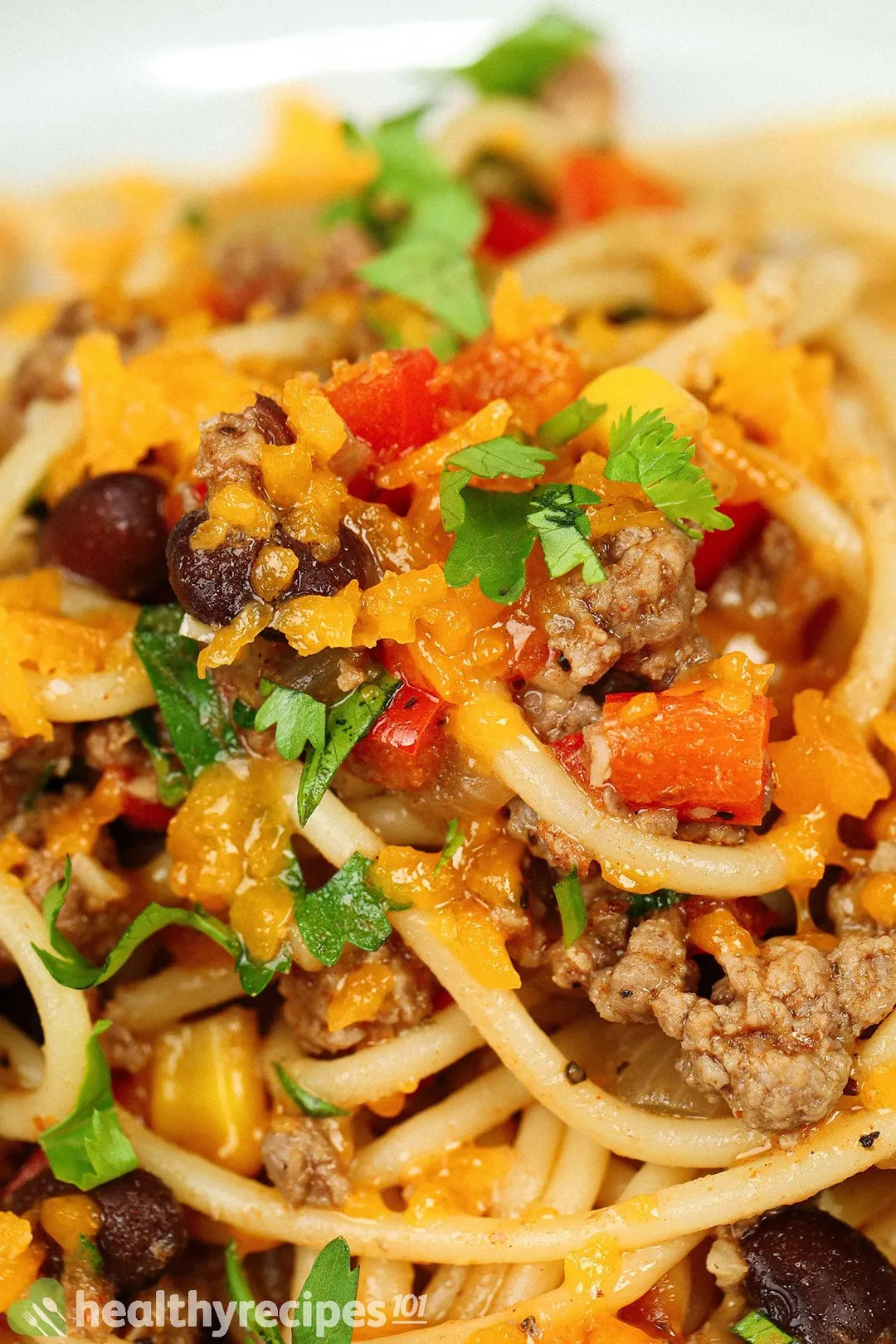 These ground beef pasta recipes are easy to make and perfect for a quick and satisfying meal.