This mushroom chicken recipe introduces an easy and tasty sauce to serve with chicken. Chicken breast is a plain and versatile cut, so the sauce you pair it with can make all the difference. 
This straightforward main course is the combination of two common ingredients that perfectly complement each other: seared chicken breast and a creamy and gravy-like mushroom sauce.
Give this recipe a shot the next time you crave a rich and flavorsome chicken dish.
Is Mushroom Chicken Healthy?
Yes, mushroom chicken is a great choice if you need a tasty main course with lots of lean, complete protein.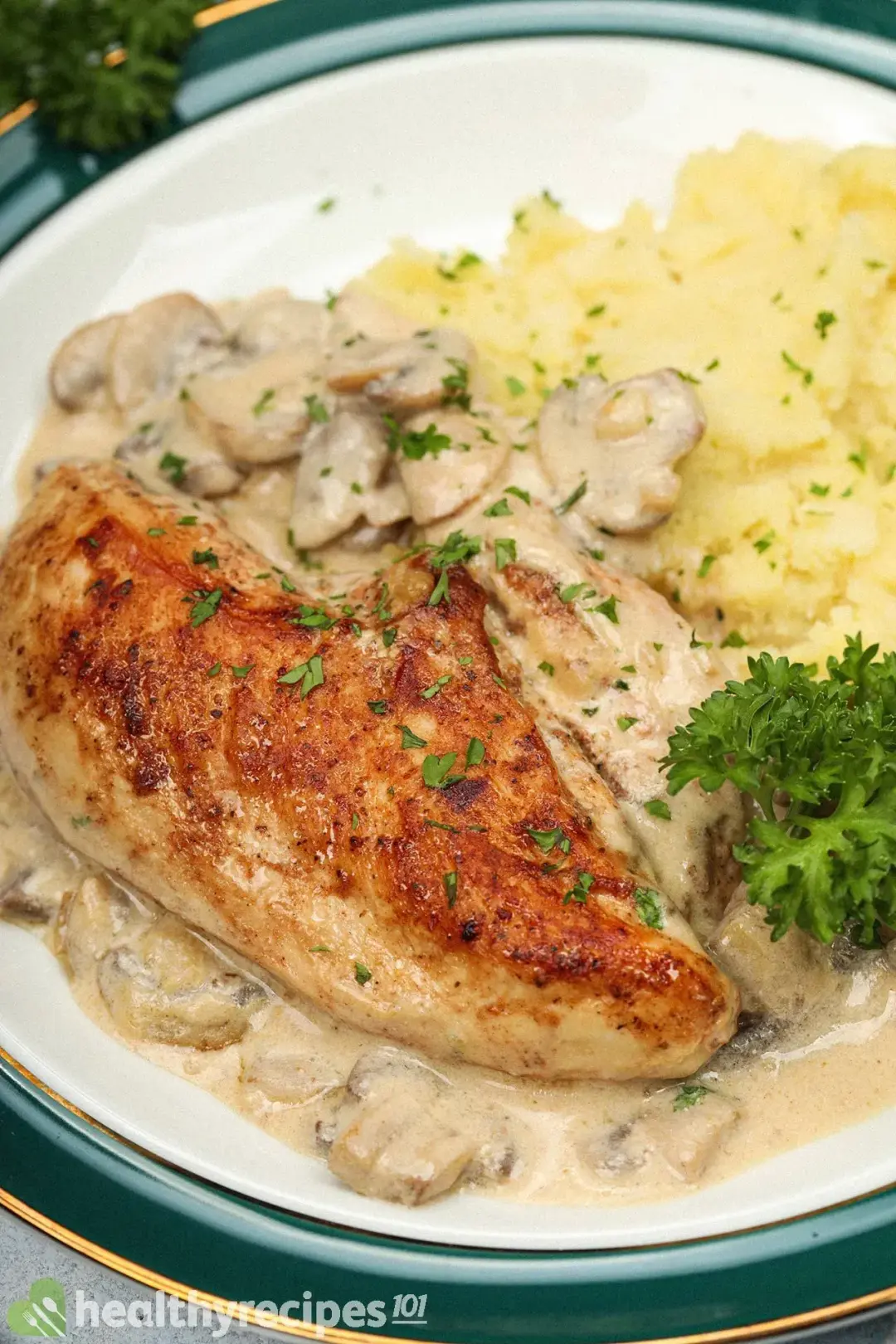 With 6 oz chicken breast and 2 oz mushrooms in each serving, this dish provides you with 45.4 g of lean protein. On the other hand, there are only 493 calories, 6.4 g of saturated fat, and 570 mg sodium per serving. 
These numbers are not only within the limits of our nutrition guidelines, but they also show that this dish can be an option for people with a weight loss diet.
Moreover, mashed potatoes add fiber and valuable micronutrients like minerals and vitamins.
Ingredients for Mushroom Chicken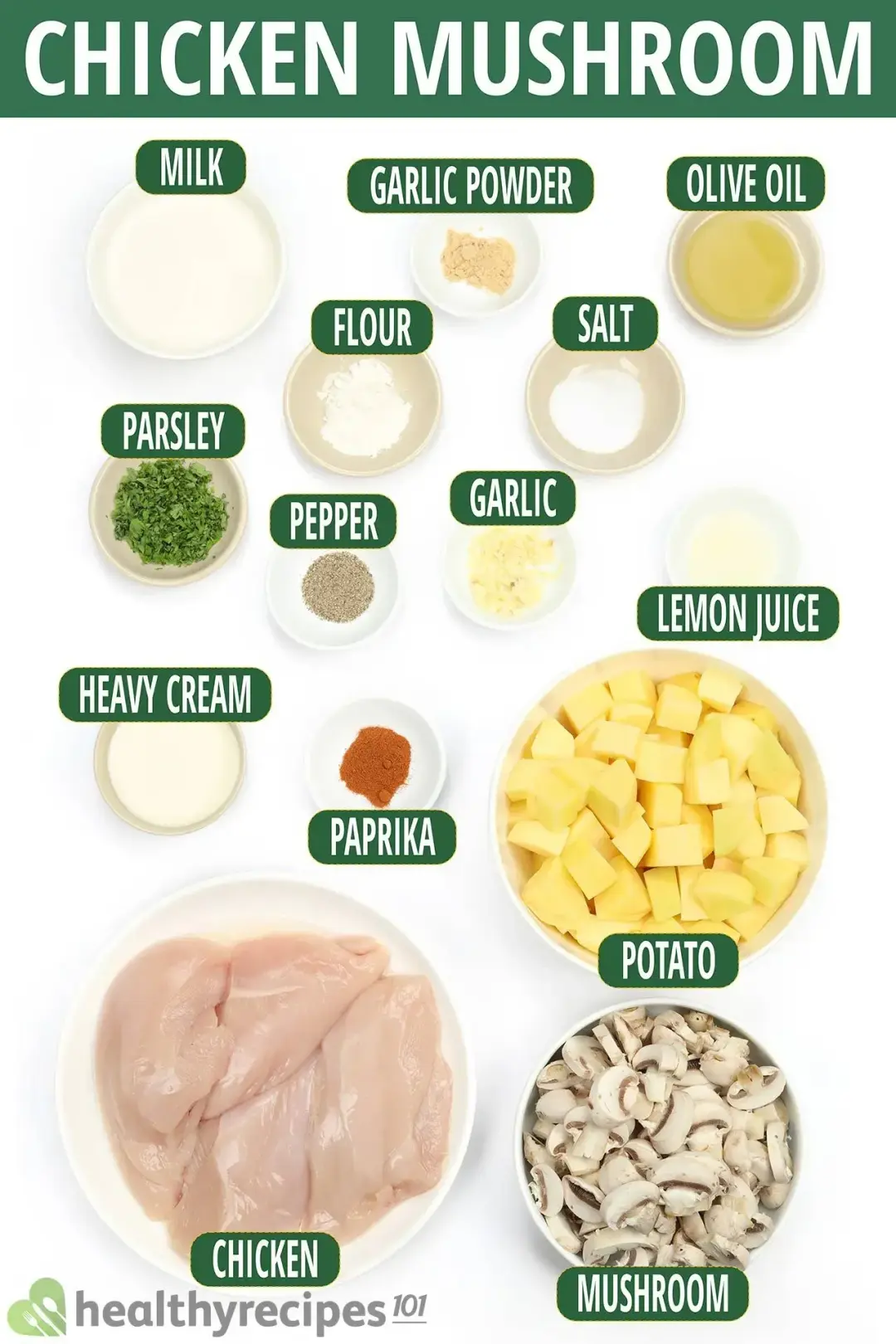 Chicken: Lean chicken breast is our choice for this recipe because it's a blank canvas that allows you to create a mosaic of flavors. We first sear the chicken breasts to create a golden-brown appearance that is both delicious and gorgeous. For flavor, we lightly season the chicken with salt, pepper, paprika, and garlic powder.
Mushrooms: White mushrooms are a tender and versatile ingredient. Their flavor is mild and goes well with just about any protein. We also add a little lemon juice and salt for support as the flavor base of the sauce. Before adding the seasoning and liquids, we sauté the mushrooms to bring out their flavor.
Sauce: The creaminess of the mushroom sauce comes from the mixture of heavy cream and milk. Mushrooms and chicken are cooked down together in this rich sauce to soak up the flavors and all-purpose flour is added to thicken.
Potatoes: We go with simple mashed potatoes because the smooth texture will blend wonderfully with the richness of the mushroom sauce.
Garnish: The final touch is sprinkling some parsley on top of the chicken to add some color to the dish.
Types of Mushroom You Can Use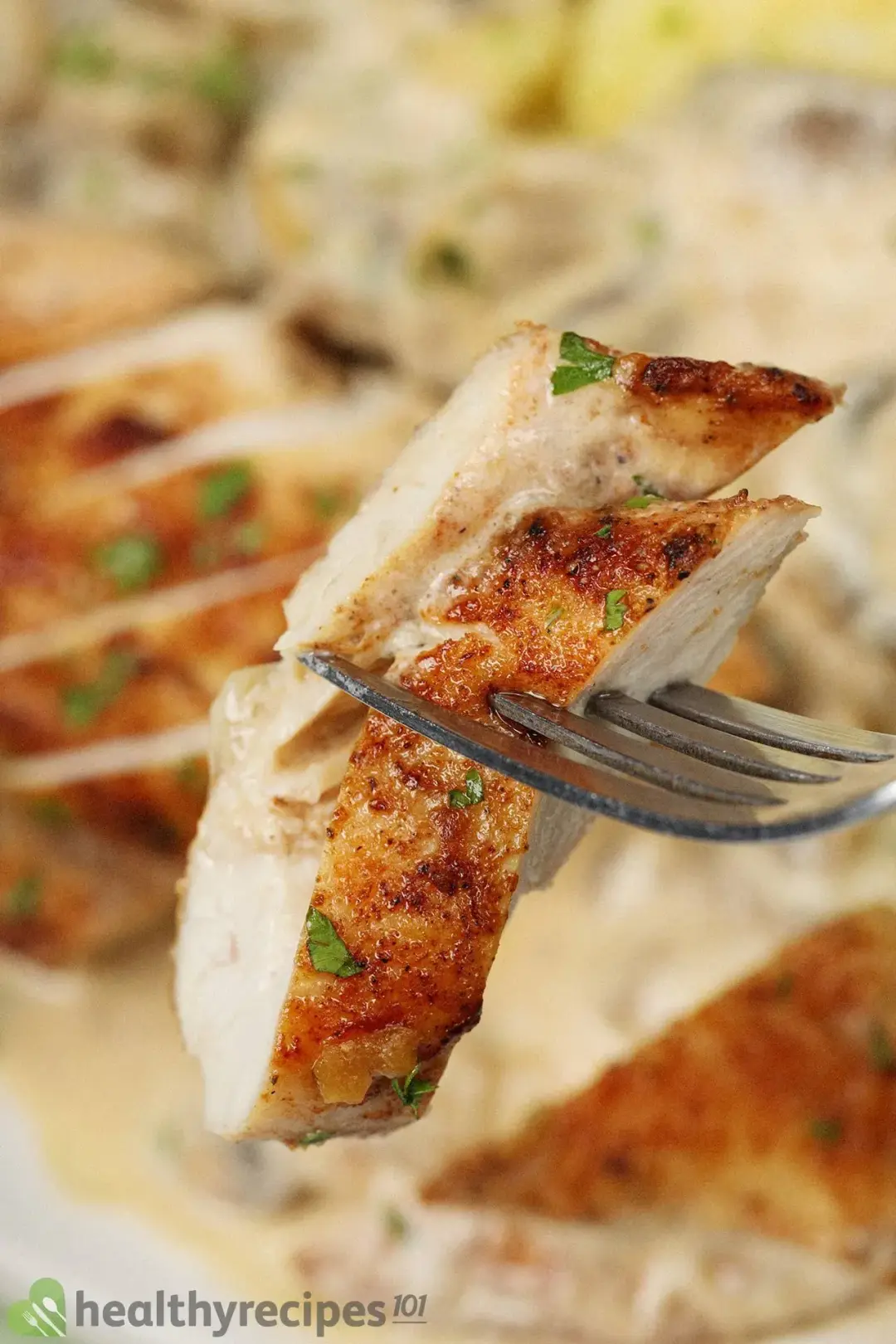 Any mushroom will fit nicely into this recipe, so you can choose based on personal preference. Button, shiitake, oyster, and porcini are all great shouts.
Substitution and Add-Ins
Use different cuts of chicken
Chicken thighs or tenders are two great replacements for chicken breasts.
As the name suggests, tenderloins are more tender than breasts. Meanwhile, the dark meat of chicken thighs will make the dish more flavorful and go well with the mushrooms.
Substitutes for heavy cream
If you want to use something different from heavy cream because of its fat content, you can try using half-and-half, low-fat cream, or evaporated milk and add cornstarch to thicken the sauce.
For vegan options, coconut milk, coconut cream, and vegan cream are all suitable choices.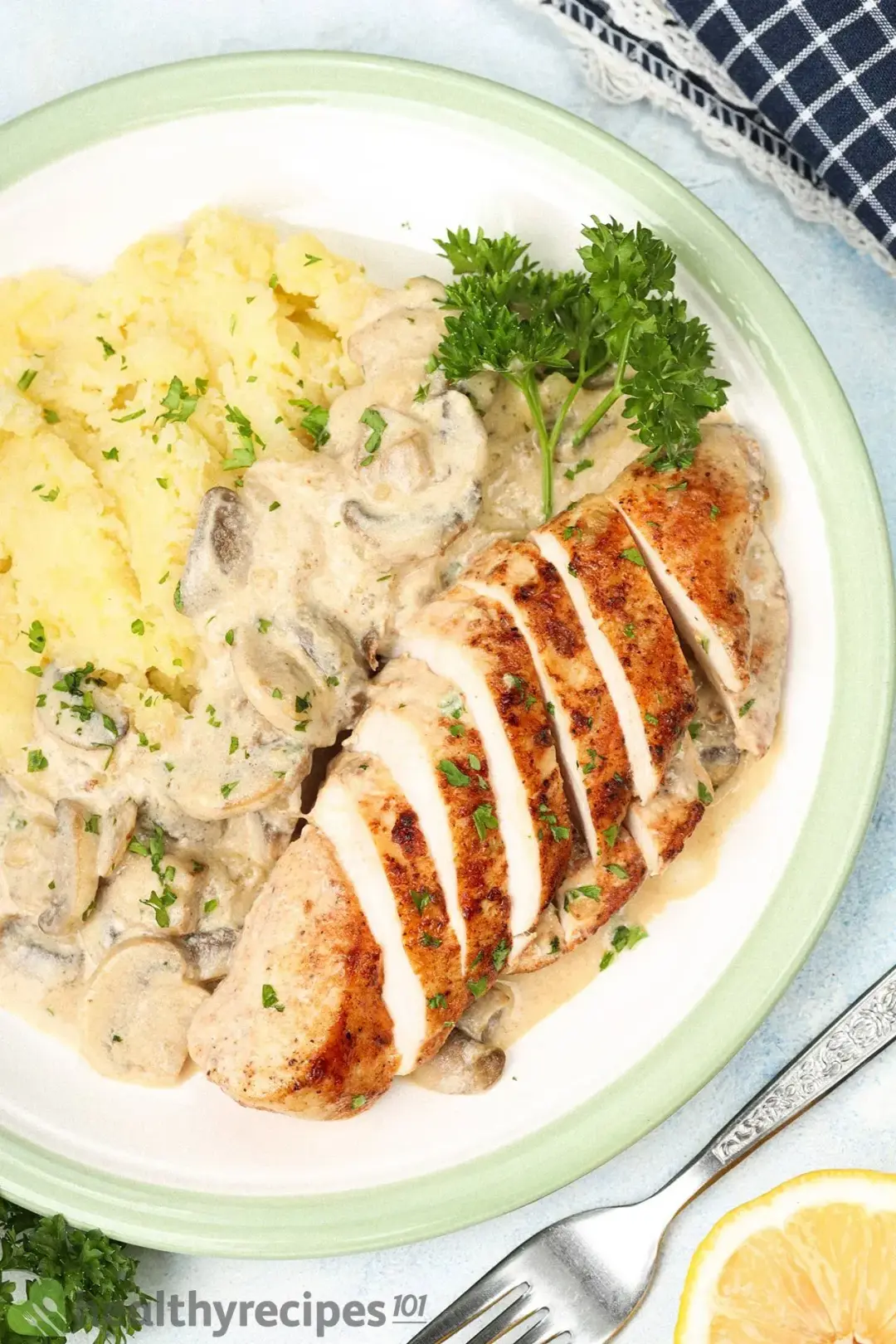 Substitutes for mashed potatoes
Instead of mashed potatoes, pasta or rice make a great accompaniment for the chicken and mushroom sauce.
Roasted carrots, asparagus, and green beans are some of our suggestions while mashed cauliflower is a lower-carb substitute for mashed potatoes.
How to Store and Reheat Leftovers
Mushroom chicken should keep for up to 3 days in the fridge and 3 months in the freezer. Transfer the leftovers to airtight containers or Ziploc bags before storing them.
Reheat gently on a skillet over low heat to avoid overcooking the chicken and breaking the sauce. For convenience, you can use the microwave but, in any case, be sure to add some heavy cream while reheating to thin out the sauce.
What to Serve With Mushroom Chicken
This rich and creamy main course is best accompanied by a refreshing soup or some leafy greens. Here are some of our favorites: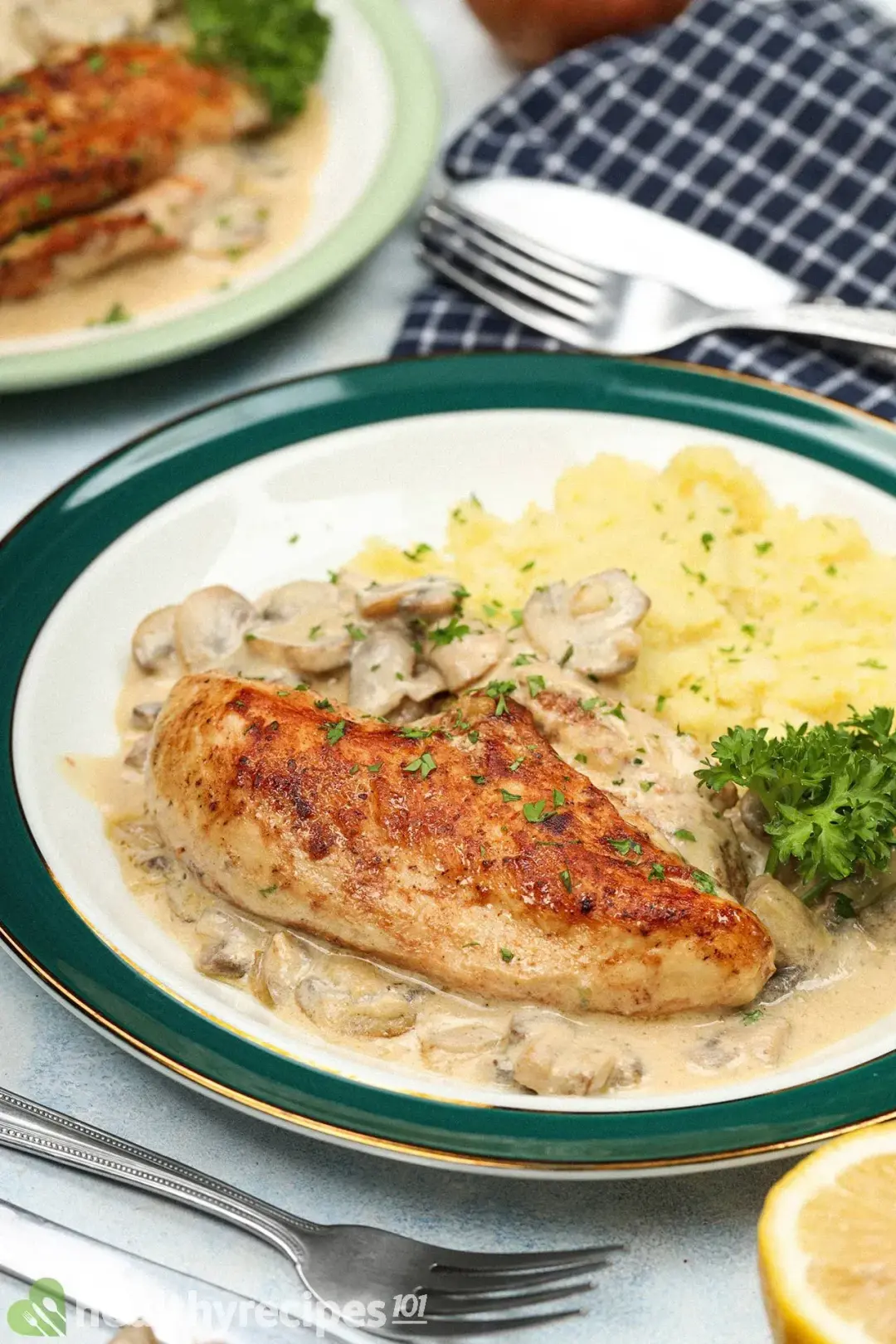 Favorite Chicken Recipes You Can Try:
How to Make Mushroom Chicken
Our mushroom chicken recipe gives you a seared chicken breast dish served with a simple and tasty mushroom sauce alongside mashed potatoes.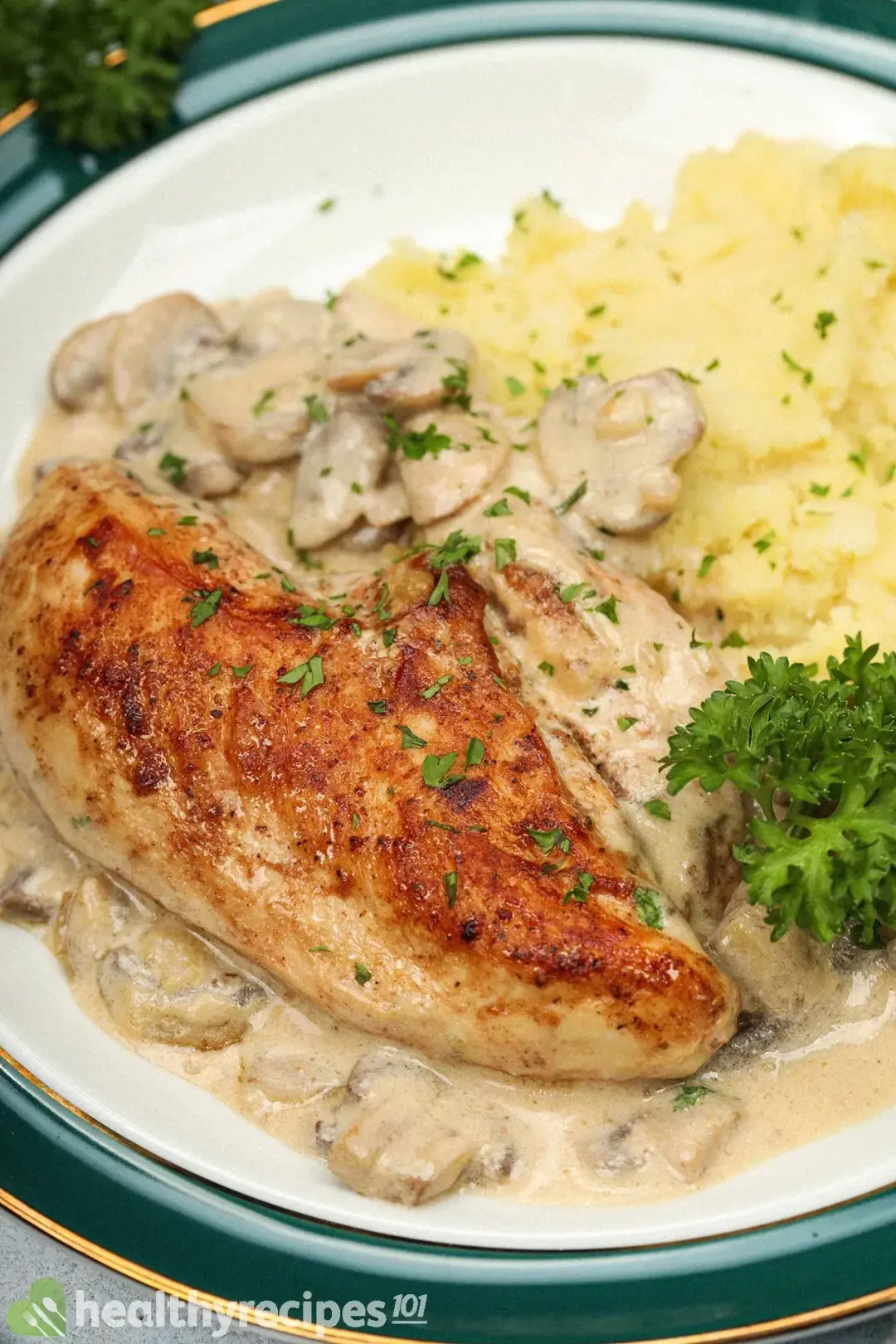 cook TIME

25 mins

prep TIME

7 mins

total TIME

32 mins
COURSE

Main Course

CUISINE

Global

SERVINGS

servings

CALORIES

493 kcal
INGREDIENTS
24 oz

skinless boneless chicken breasts

8 oz

white mushrooms sliced

26 oz

potatoes cut into cubes

2 tbsp

olive oil

1 tbsp

garlic minced

0.8 tsp

salt

0.5 tsp

pepper

0.5 tsp

paprika

0.5 tsp

garlic powder

0.5 tbsp

all-purpose flour

0.5 tbsp

lemon juice

4 tbsp

heavy cream

0.8 cup

milk

2 tbsp

parsley finely chopped
INSTRUCTIONS
Prep:
1
Slice the mushrooms: Cut off the stems and place the mushrooms cut-side down. Cut the mushrooms into 1/8-inch slices.
2
Cut the potatoes: Peel off the skin and cut the potatoes lengthwise into thick slices. Cut the slices lengthwise into fingers and the fingers crosswise into cubes.
3
Mince the garlic: Cut off the root of the cloves and bash them with your knife. Peel off the skin and mince the cloves with a mincer or knife.
4
Chop the parsley: Bunch the parsley into a small mound and chop finely with your knife.
Cook:
1
Microwave the potatoes: Put the potatoes in a microwave-safe bowl and cover them with plastic wrap. Cook for 10 minutes.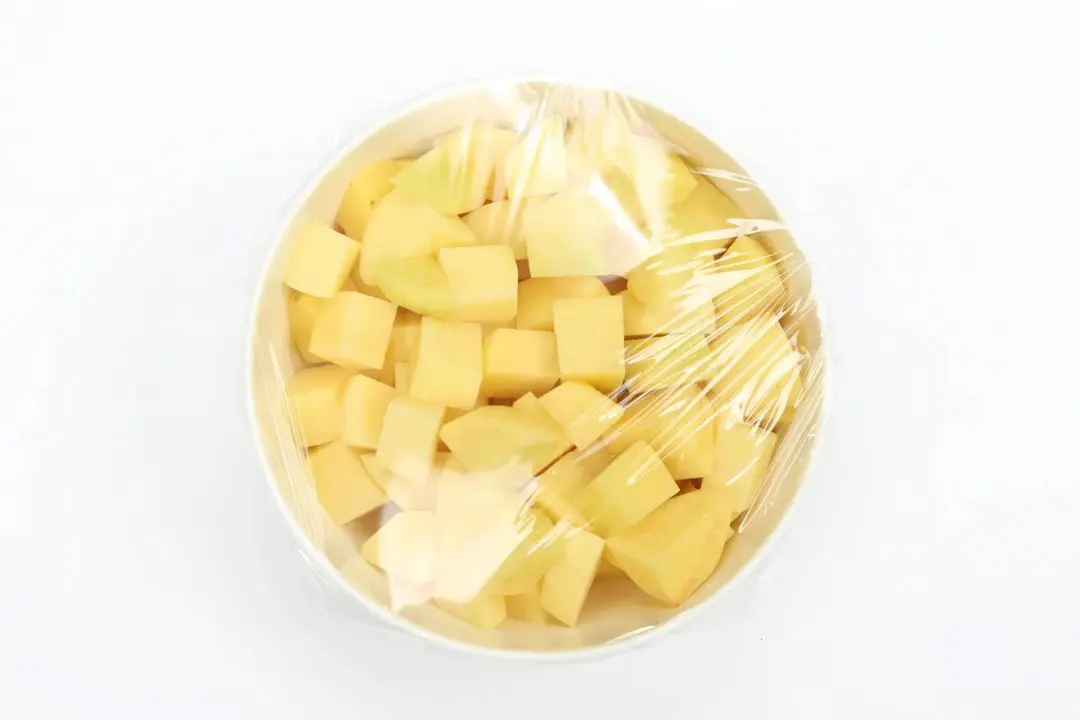 2
Season the chicken: Meanwhile, season the chicken with 1/2 tsp paprika, 1/2 tsp pepper, 1/2 tsp garlic powder, and half the prepared amount of salt. Rub the seasoning thoroughly on the chicken breasts.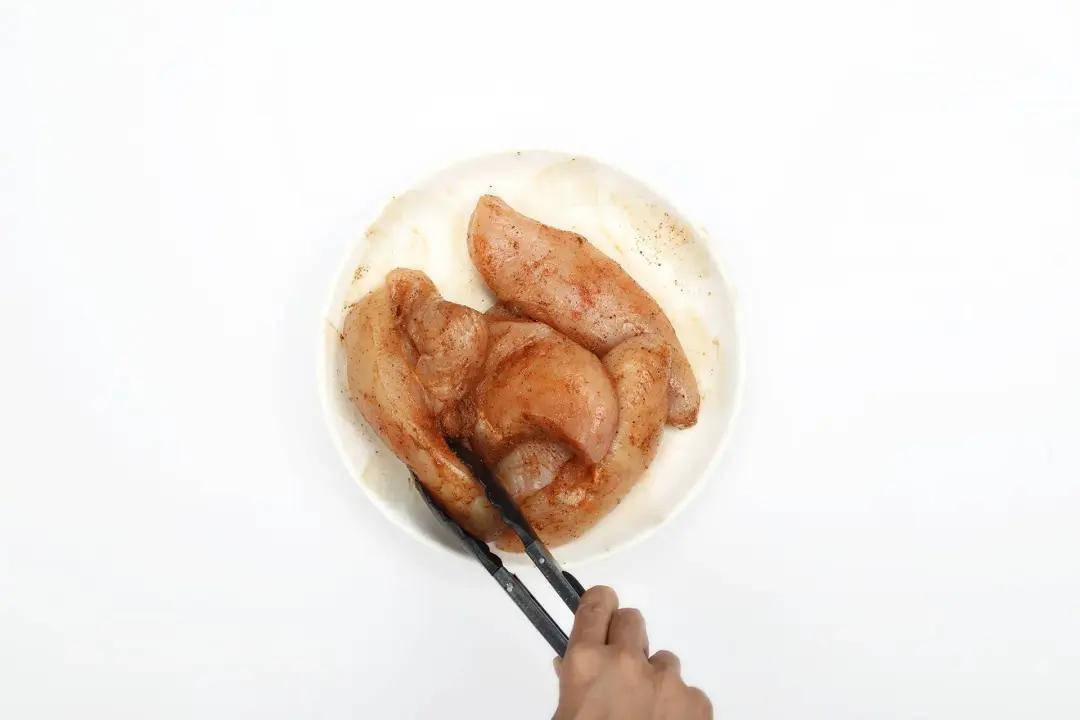 3
Sear the chicken: Put on a pan on medium heat until hot. Add 1 tbsp olive oil and the seasoned chicken. Sear for 5 minutes then turn down to low heat. Cook for another 5 minutes and remove the chicken.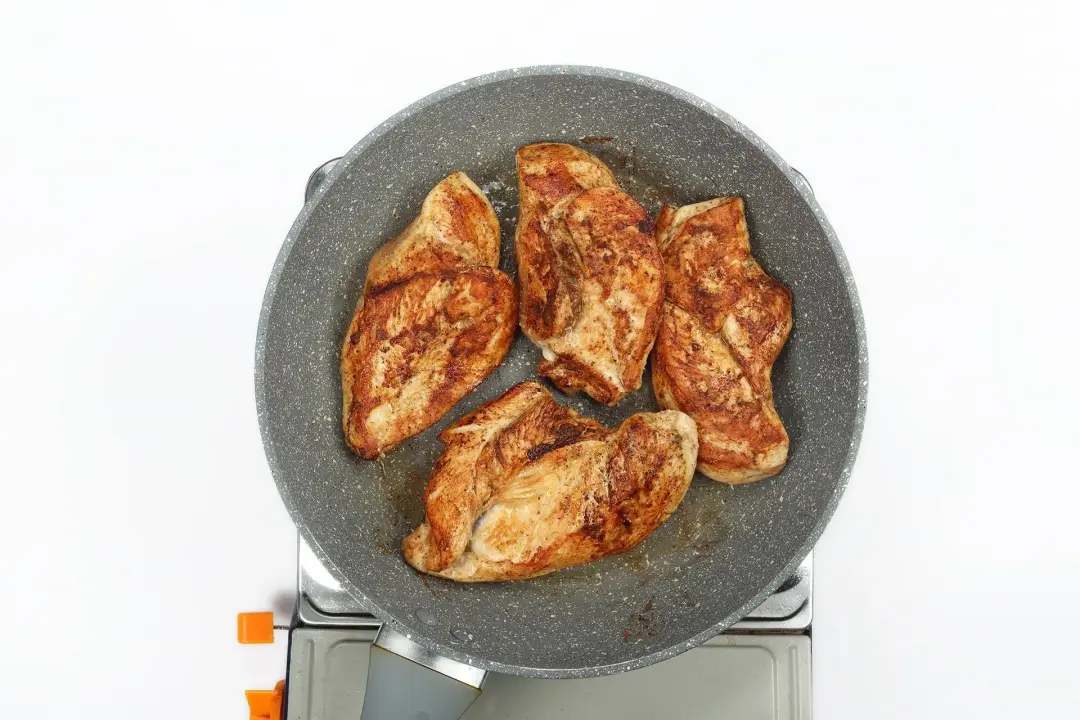 4
Sauté the mushrooms: On the same pan, add 1 tbsp olive oil and 1 tbsp garlic. Stir for 30 seconds to caramelize. Then add 8 oz white mushrooms and stir for 3 minutes on medium heat.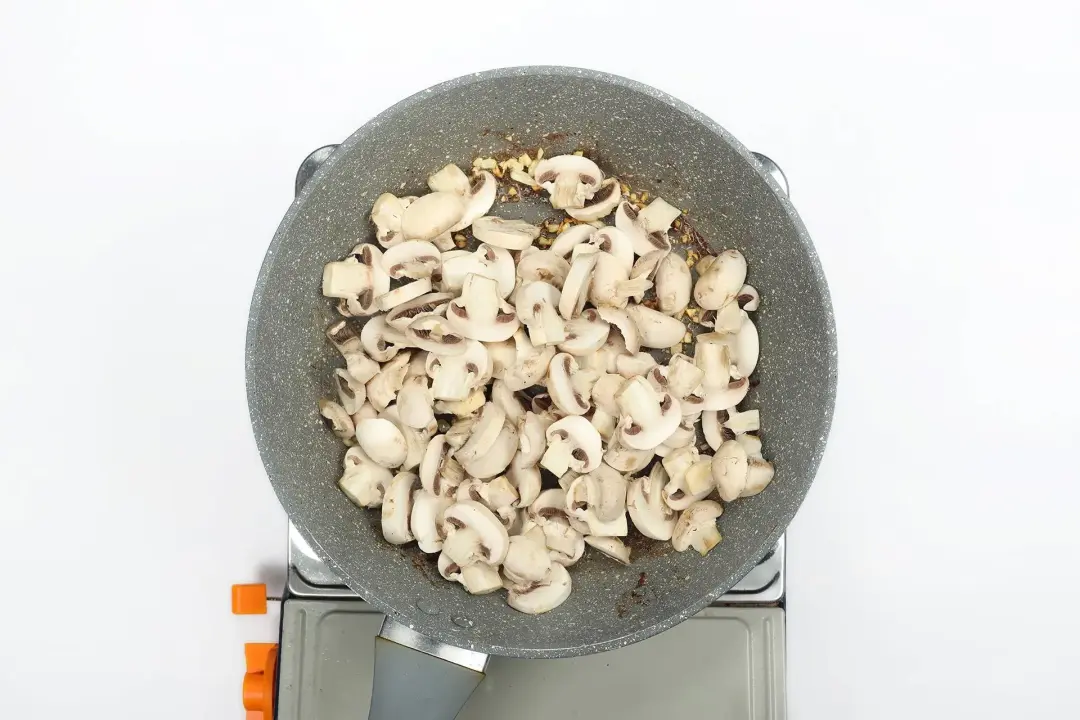 5
Season the mushrooms: Add 1/2 tbsp all-purpose flour, 1/2 tbsp lemon juice, and the rest of the salt. Mix well.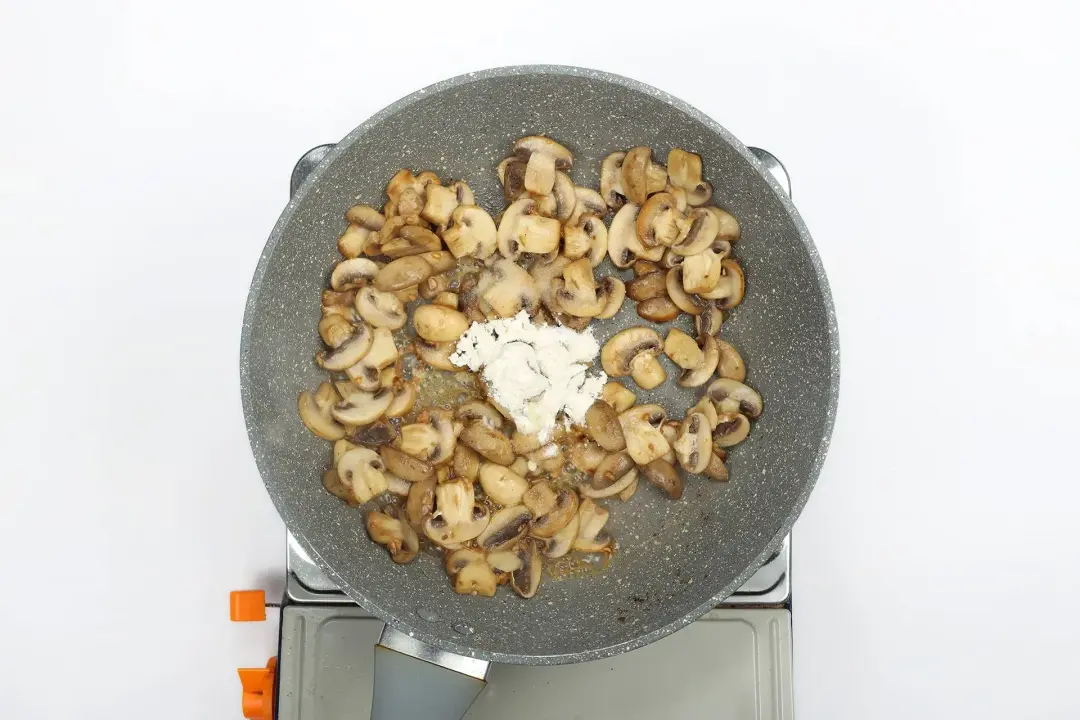 6
Add the liquids: Add 3/4 cup milk and 4 tbsp heavy cream. Stir until combined.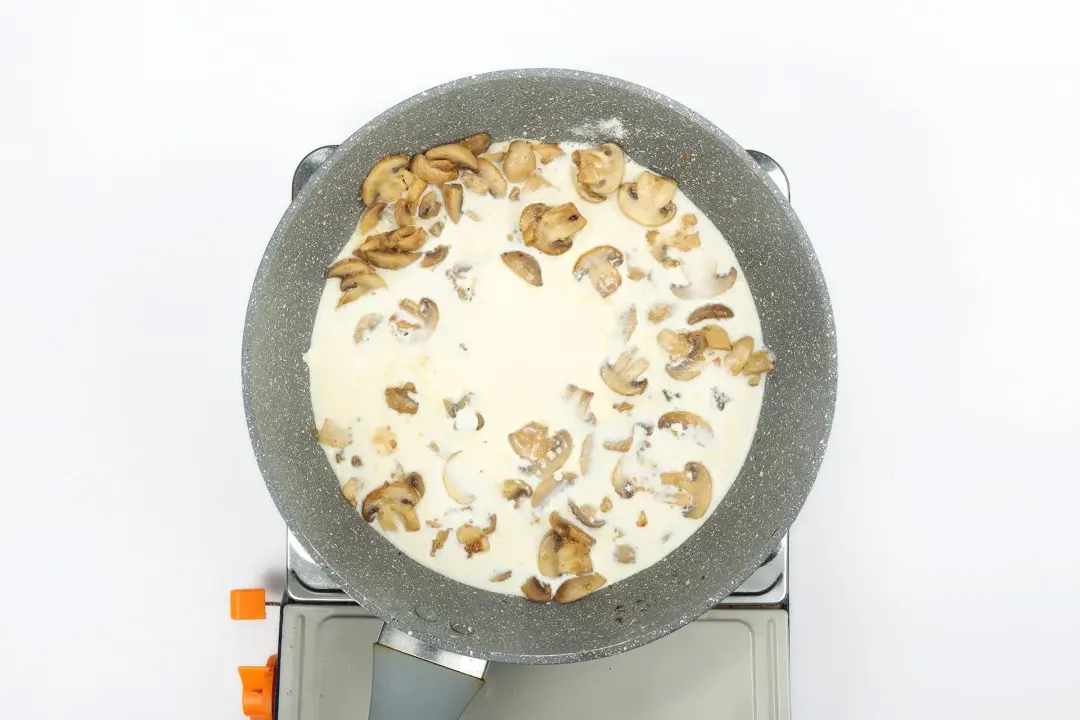 7
Add the chicken: Add the chicken back to the mushroom sauce and cook for 5 minutes on low heat.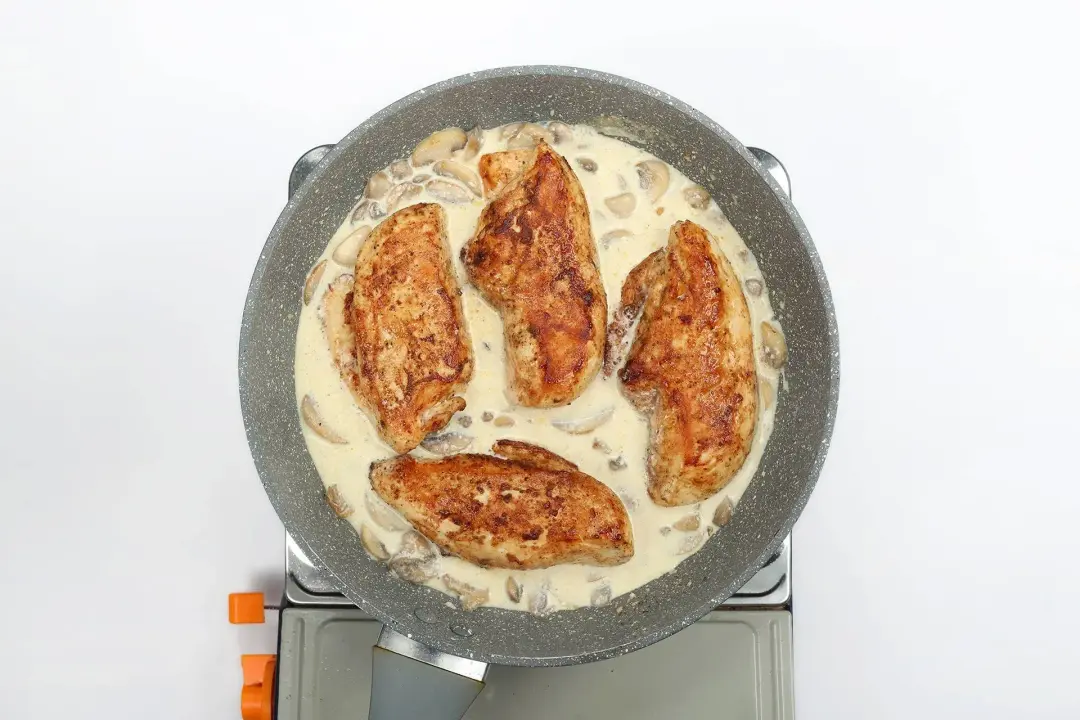 8
Garnish: Sprinkle 2 tbsp parsley on the chicken and mushroom sauce.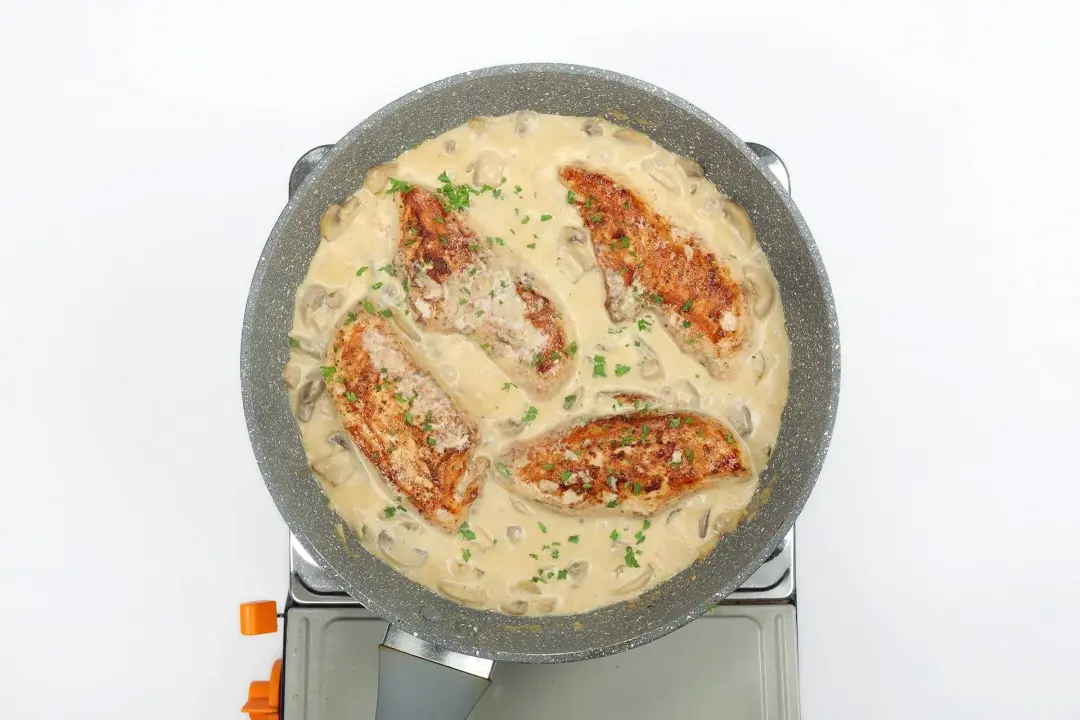 9
Mash the potatoes: Mash the cooked potatoes with a blender or potato masher. Pass the potatoes through a strainer for a smoother yield.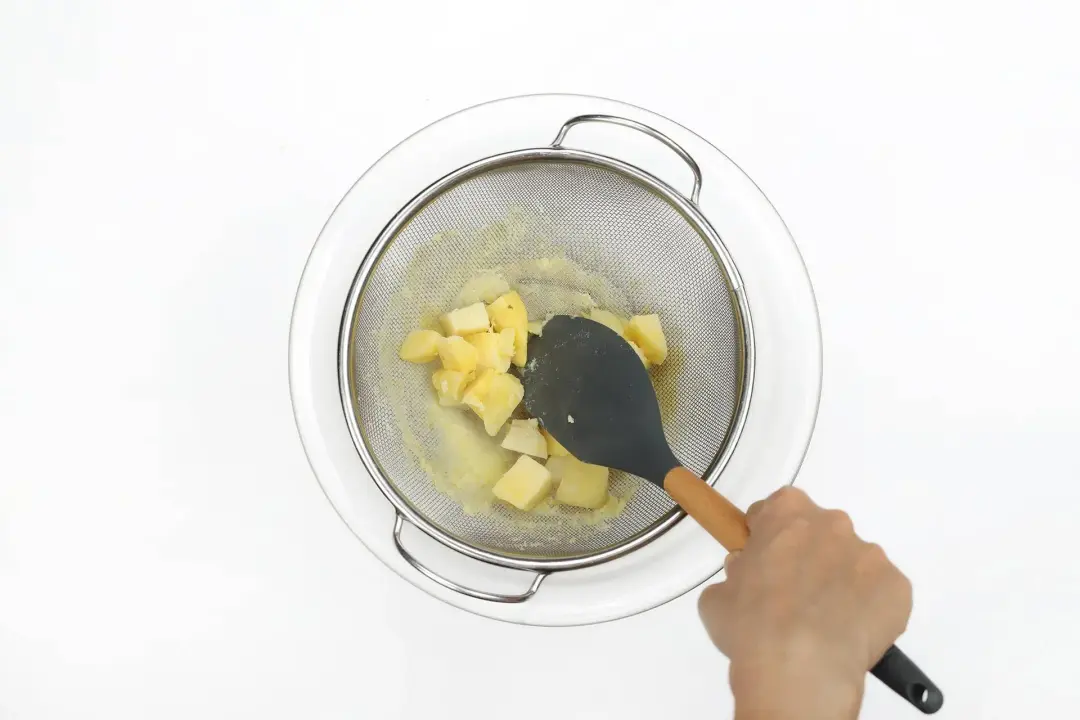 10
Serve and enjoy: Serve the mushroom chicken with mashed potatoes.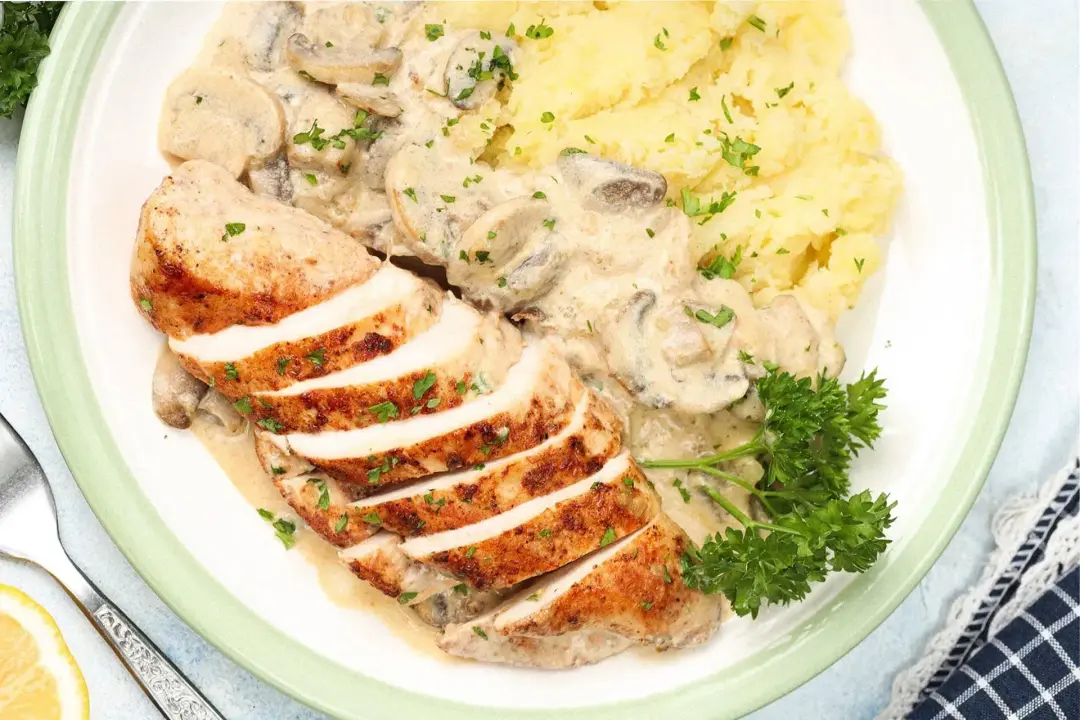 NUTRITION
Nutrition Facts
How to Make Mushroom Chicken
Amount Per Serving (1 serving)
Calories 493
Calories from FDA
% Daily Value*
* Percent Daily Values are based on a 2000 calorie diet.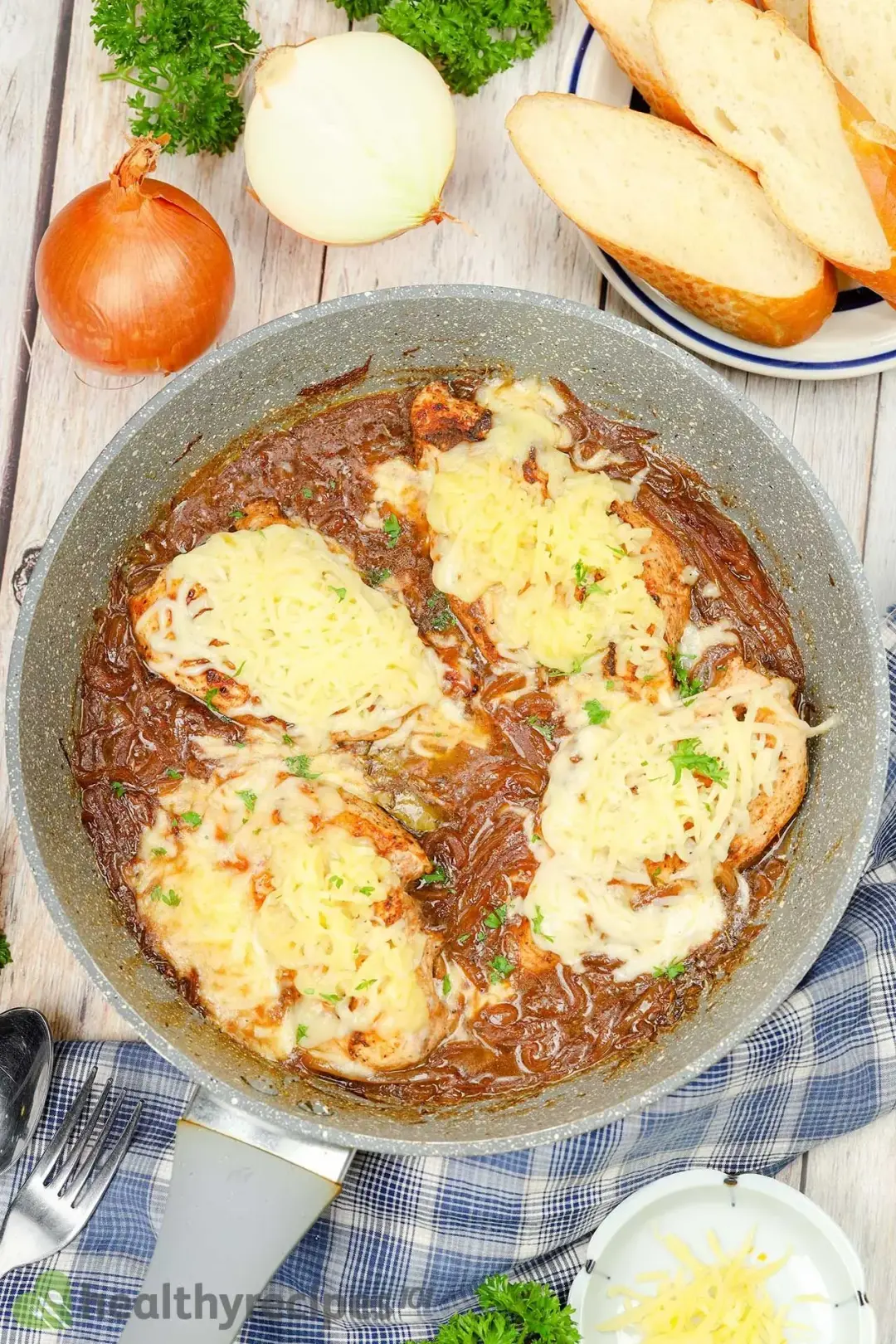 Previous Recipe
French Onion Chicken
French Onion Chicken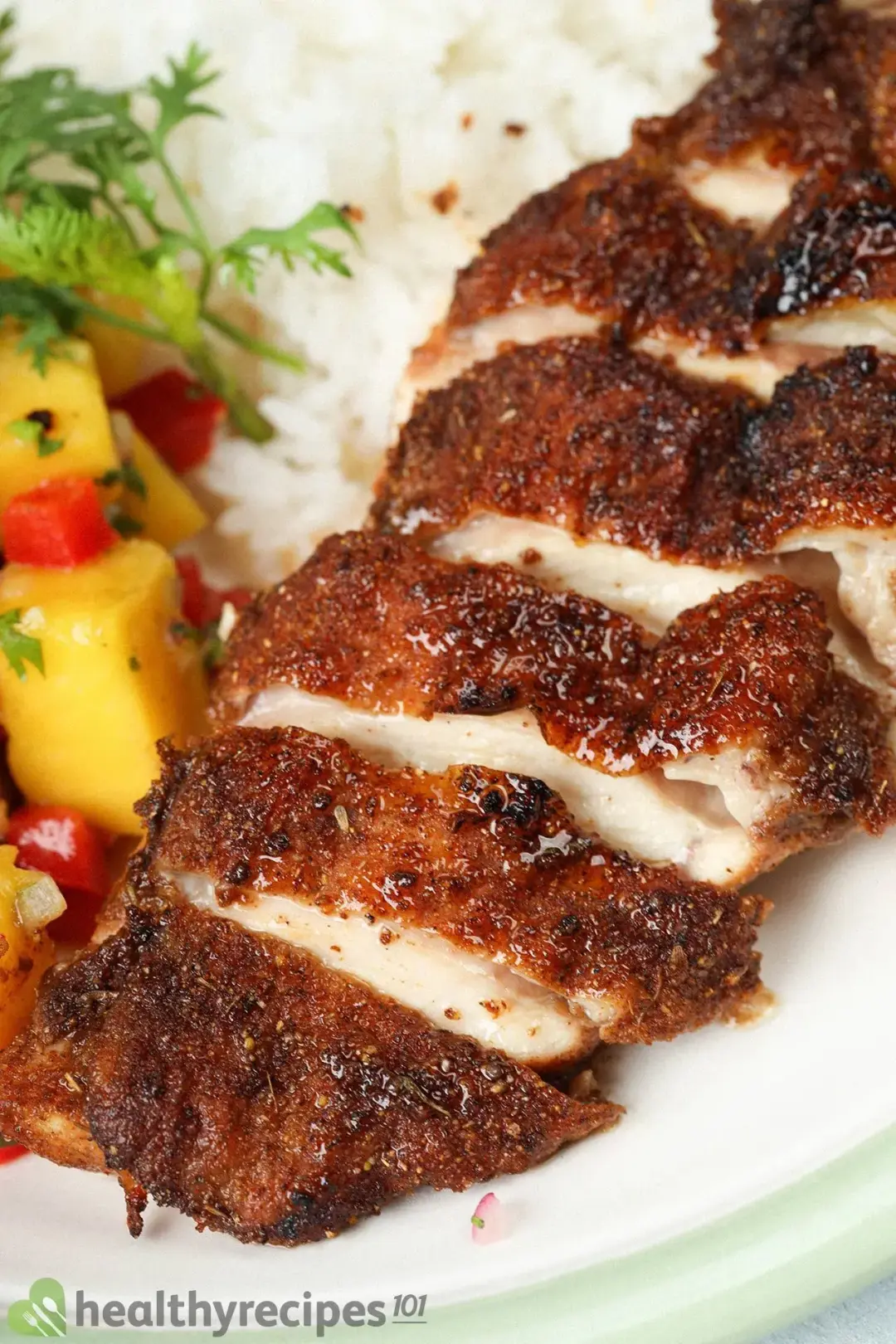 Jerk Chicken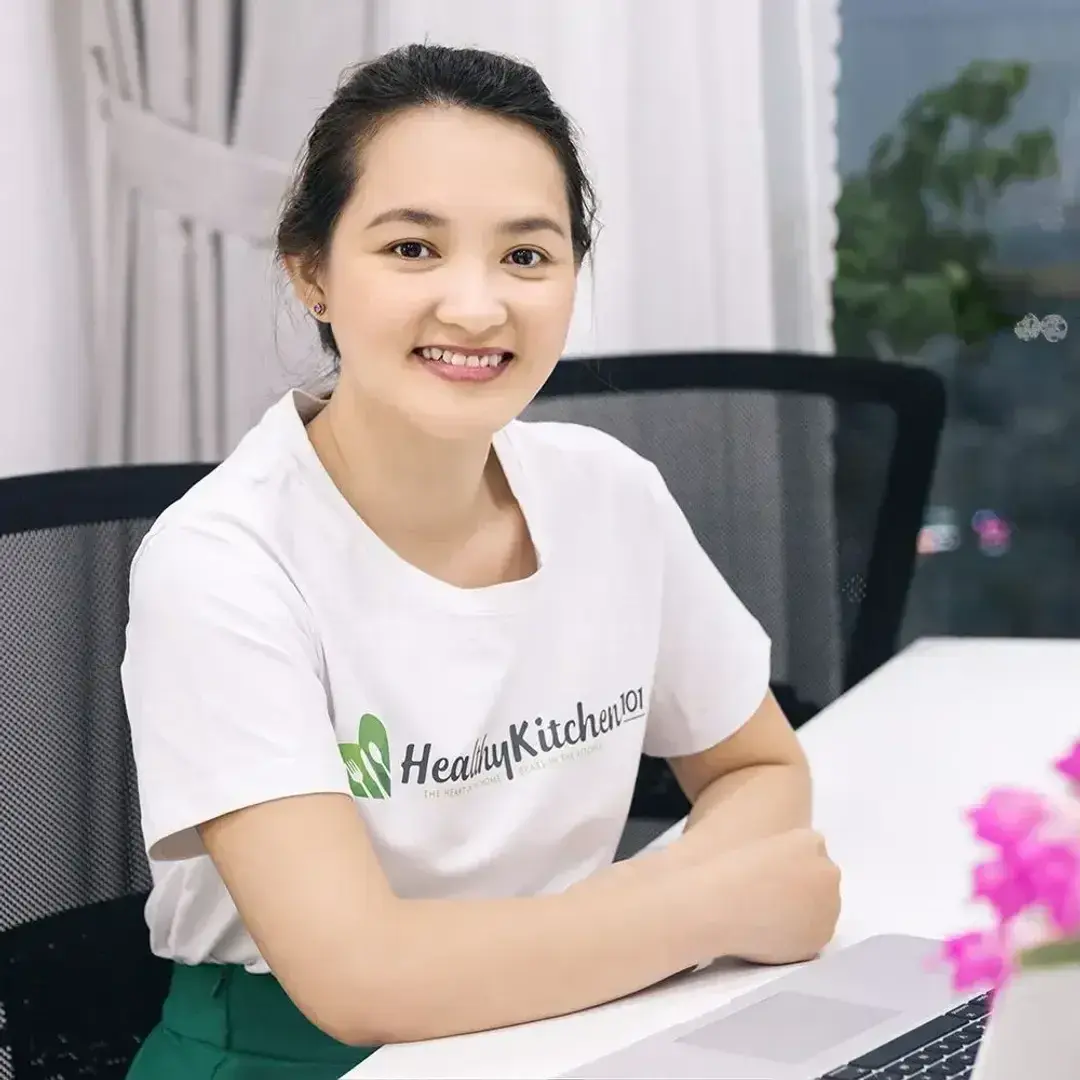 Luna Regina
Luna is the founder and chief recipe developer of Healthy Recipes 101. Apart from cooking, she also loves reading, programming, exploring the outdoors, and collecting useless facts about everything.