Allow us to introduce you to this easy, delicious and healthy lemon chicken recipe.
Like many nine-to-five people, we love treating ourselves with good food after work. However, we understand how difficult it can be to plan a wholesome meal that is easy to make.
Especially when you've had a long day at work or just finished running errands.
If you're looking for a healthy dinner idea that tastes gourmet, you need to read along. Today's lemon chicken recipe yields a bright, lemony, and buttery result, and might be just the thing for you.
In this dish, tender, golden brown pan-seared chicken pieces are bathed in a creamy lemon sauce. Your dinner will be done in a few minutes.
Is Our Recipe Healthy?
Take a look at the list of ingredients below. You'll notice that besides the chicken, butter, and heavy cream, the flavor is also enhanced with spices and herbs.
Despite being so creamy and rich, lemon chicken provides just enough of the recommended amount of saturated fat. In this lemon chicken recipe, saturated fat is still kept within your recommended daily consumption.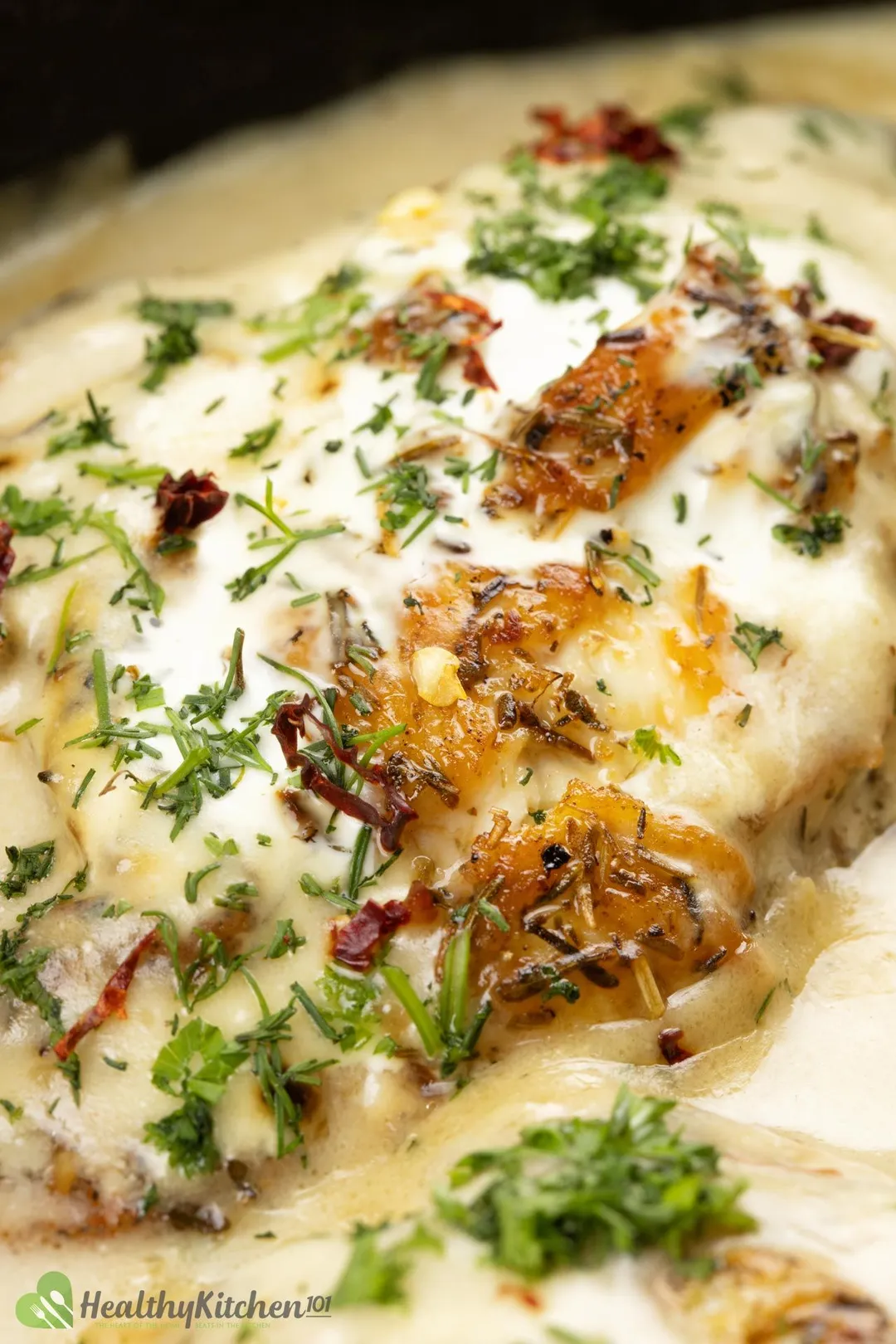 For more information, here's an article about saturated fat and how much you should eat per day.
Another healthy factor is that there is no added sugar, making this a low-carb recipe, perfect for low-carb dieters. The total amount of carbs might vary, though, as it depends on the dish that sides with lemon chicken.
So yes, according to our healthy eating guidelines, lemon chicken is healthy. Yet, please note that this recipe is not supposed to follow any particular diet.
Calories
If served on its own, lemon chicken provides 426 calories and 10 grams of saturated fat— all within healthy limits. You can replace the heavy cream in this recipe with half-and-half to cut down both values.
If you're searching for a one-pan dish with chicken, this healthy baked chicken breast might be just the thing. Feel free to peruse!
How to Make Lemon Sauce
The process of making lemon sauce for chicken is simple. In the same pan that you used to sear the chicken, stir shallots, garlic, and butter together over medium heat.
Next, add flour, chicken broth, and milk successively, spending a minute or two to whisk around after each ingredient. Return the chicken breasts back into the pan together with heavy cream and lemon juice.
Whisk everything gently and let simmer for a couple of minutes. The cream will slowly come together with the other ingredients.
Sprinkle chopped fresh dill, parsley, and red pepper flakes on top, and there you have it!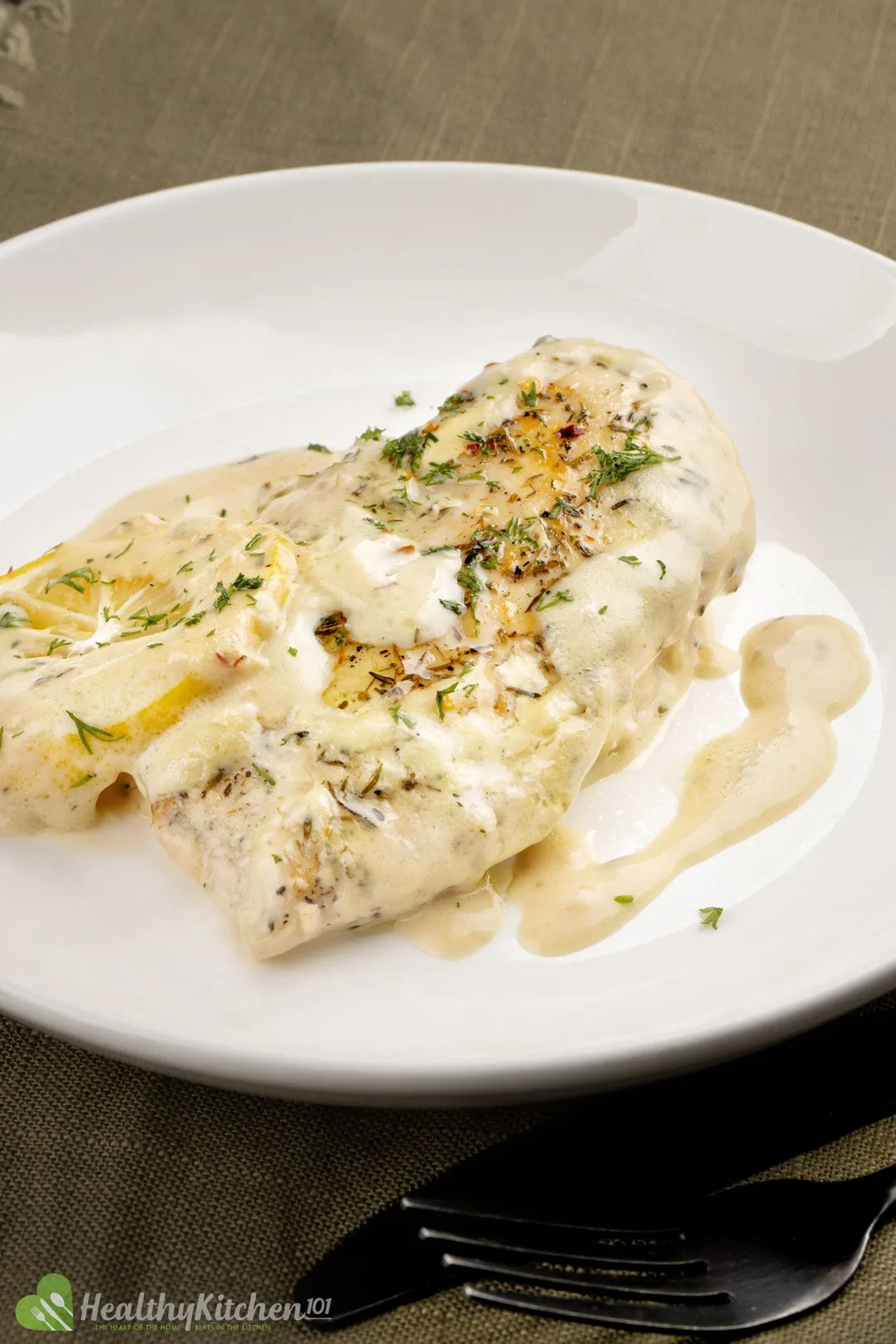 Substituting for Chicken Breast
We can say with certainty that our lemon chicken recipe works with either chicken breast, thigh, leg, or wing. The cooking steps remain unchanged, the only difference is how long each type of chicken cutlets cook on the stove.
1. Chicken Thighs
Both thighs and legs are dark meat. They have a stronger flavor, higher fat content, and are also more succulent and juicy when cooked.
As chicken thighs hold more fat, they need longer to cook than chicken breasts.
Cooking chicken on a skillet is a faster route to creating a chicken dish than cooking one in the oven. Good news, our lemon chicken recipe uses this method.
Boneless thighs will take approximately the same cooking time as chicken breasts. However, for bone-in cutlets, you need to add about 5 extra minutes of cooking time to each side.
Normally, when chicken thighs are in use, their skin is left on for a crispy outer layer. Keeping the skin also helps protect the chicken from drying out, however, it does increase the fat content.
Of course, the cooking time will vary depending on the size and the thickness of the chicken cuts.
If it's too complicated to estimate the moment of doneness, consider investing in a thermometer. As long as the internal temperature of chicken reaches 165°F, it's ready to be served.
2. Chicken Wings
Chicken wings are the most crispy and juicy when deep-fried. Therefore, we don't really recommend using chicken wings in this recipe.
Truth be told, the style of bathing the meat in a creamy sauce just isn't made for chicken wings. Nevertheless, you can still treat chicken wings in the same way as chicken thighs if they're cooked on a skillet.
Tips for Making
If the lemon sauce reduces too quickly, add water to thin it out and cook to your desired consistency.
If you happen to buy a thick chicken breast, please spend some time to halve or pound it thin. By doing so, the chicken will better absorb the marinade and have greater flavor.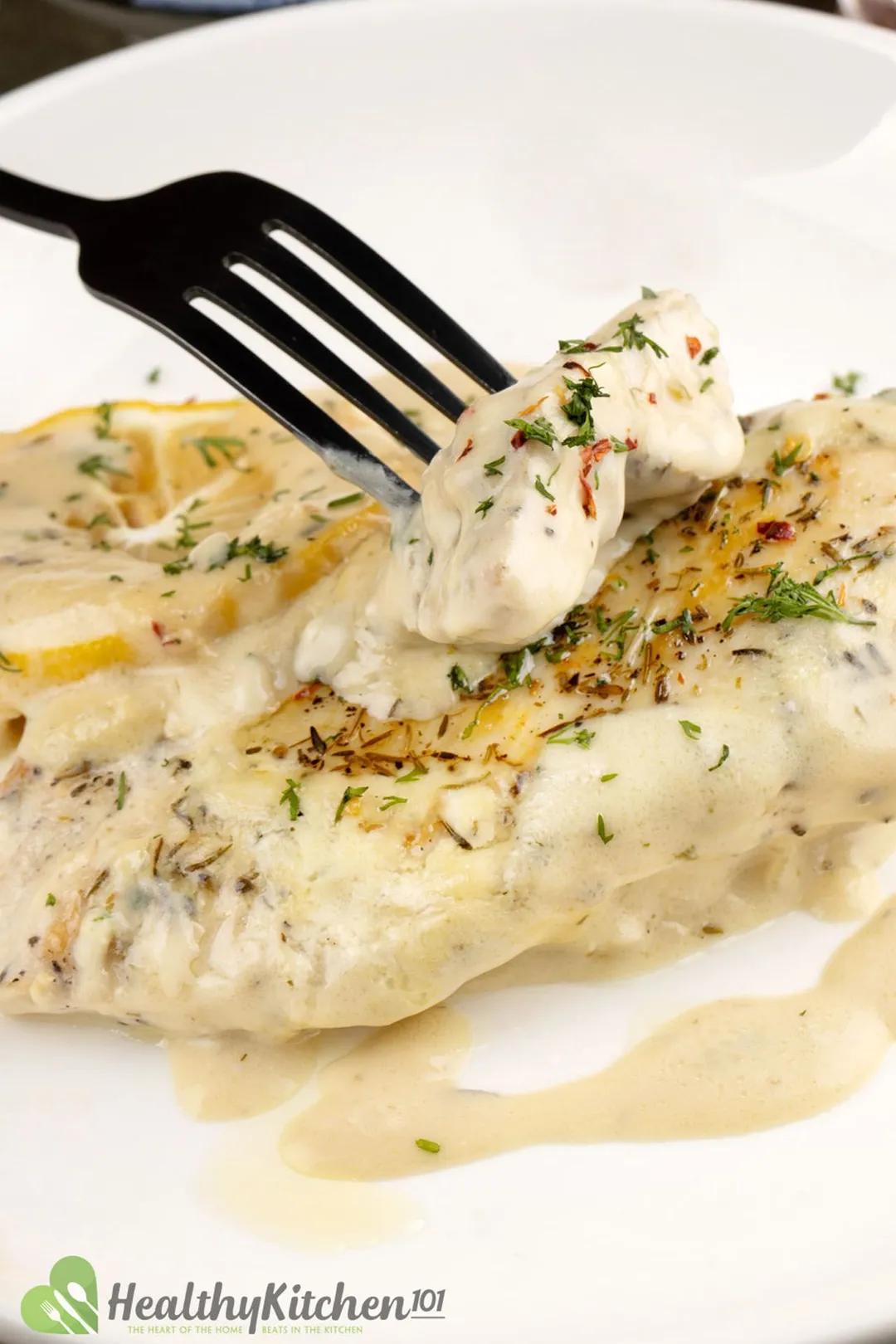 As different stoves heat up to different levels, be on top of the temperature. It's important to watch when the chicken is cooking and reduce the heat if it begins to brown too fast.
It's okay to adjust the amounts of cream, milk, chicken broth or lemon juice. However, there are a few things you need to keep in mind.
If you're feeling the suggested amounts of cream and milk will make the sauce too buttery, simply cut them down. However, be careful not to reduce them too far.
The reason for that is simple. If the lemon juice overshadows other ingredients in the sauce, the chicken could end up being dry and bitter.
Therefore, please be sure to keep chicken broth, cream, and milk in moderate amounts. These ingredients add moisture and fat to the meat, helping to prevent the drying effects of the lemon juice.
Lemon chicken is also convenient for make-ahead dinners. To make it in advance, marinate the chicken with the spices, cover, and store in the fridge until you're ready.
It's no surprise that this method allows the meat to marinate better. The chicken has more time to absorb different flavors, therefore results in juicier and tastier chicken.
What Goes with Lemon Chicken
Every meal should include equal portions of meat and vegetables, so what kind of greens would do for this recipe? Fortunately, we know some that might pull the dish together.
Artichoke: Artichoke, sautéed spinach, kale, or collard greens, can be the best options to pair with this lemon chicken recipe. Either boiled or sautéed veggies are recommended.
Asparagus: Asparagus, green beans, or Brussel sprouts are a wise and delicious addition for lemon chicken. Not only will they taste amazing with the sauce, but their crunchy texture will add another dimension to the dish.
Broccoli: Similar to asparagus, broccoli adds a nice crunch to the dish and helps balance the creamy rich sauce. You can choose to either bake or steam all the above greens.
Potatoes: Potatoes are so versatile that they can go well with almost any dish you can think of. Smashed or roasted potatoes would be perfect for this lemon chicken recipe. You should also try roasted sweet potatoes for a change. All you need to do is season whole potatoes with spices and herbs, then cook them on a wire rack. In another method, you can even wrap them in tin foil to make baked sweet potatoes. Either way, there will be delicious potatoes to pair with the chicken. Carrots and tubers like potatoes and sweet potatoes often have high carbohydrate content. So do keep an eye on them when pairing if you're following a low-carb diet.
If you love this recipe, this honey butter chicken might be of help. For more delicious chicken recipes, check out our healthy chicken roundup.
What to Serve with
Combining the right flavor enhancers for lemon chicken will make it an easy job for you to pull things together. In the same vein, choosing the right side dish is no less important.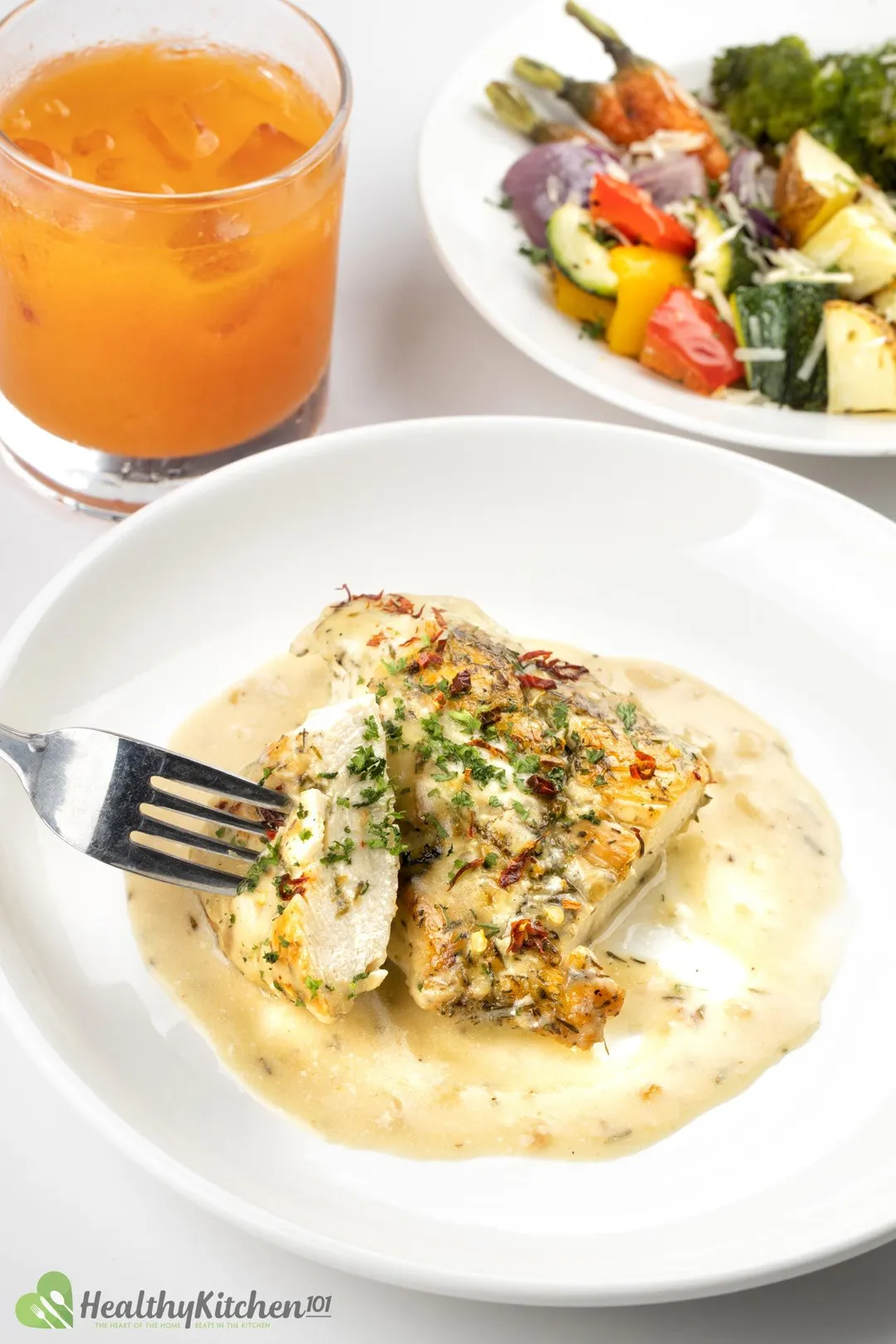 Roasted Vegetables: Roasted vegetables are versatile and loaded with organic flavors. Veggies are chopped small, baked together and topped with melted parmesan cheese. The flavor enhancing agents are simple: only garlic, fresh pepper, and your favorite herbs. Their sweet and earthy taste easily matches a wide variety of meaty dishes like this lemon chicken.
Carrot Juice: Carrot juice is hearty with the mix-and-match of carrot, celery, and apple, with a hint of tang from ginger. The celery becomes more subtle in taste when diluted with carrot juice. This drink can be made with ease in your kitchen within a couple of minutes. It makes a refreshing juice that's low in calories, rich in antioxidants, and suitable for any meal, big or small.
Spaghetti: In terms of a balanced, nutritious meal, we recommend only a small portion of the pasta alongside the chicken. Try adding vegetables to the meal to make sure you're provided with energy from all three macronutrients.
Rice: Besides vegetables, rice and pasta can also be served with this lemon chicken recipe. A small bowl of hot steamed rice is enough to make it a complete square meal.
Feel free to substitute for brown rice or quinoa for a healthier bed of carbs!
More Saucy Chicken Skillets
Chicken breasts and tomato sauce look delicious together, as this recipe of ours puts it. They're easy to pull off, have wonderful flavors, and take just half an hour. You can swap spaghetti for whole wheats for a healthier alternative.
Chicken also looks nice in a shiny glaze. This honey soy chicken thighs sears them, coats them in a thick honey-soy glaze, and scatters white sesame seeds on top for aesthetics and textures. It's served with cooked rice, carrot sticks, and edamame.
Healthy Lemon Chicken
Our healthy lemon chicken recipe is quick and straightforward. You'll only need a few basic ingredients to cook up some deliciously tender and juicy chicken with a creamy, silky smooth sauce. And the best thing about it is that everything is done in one pan, making the plating and cleaning easier!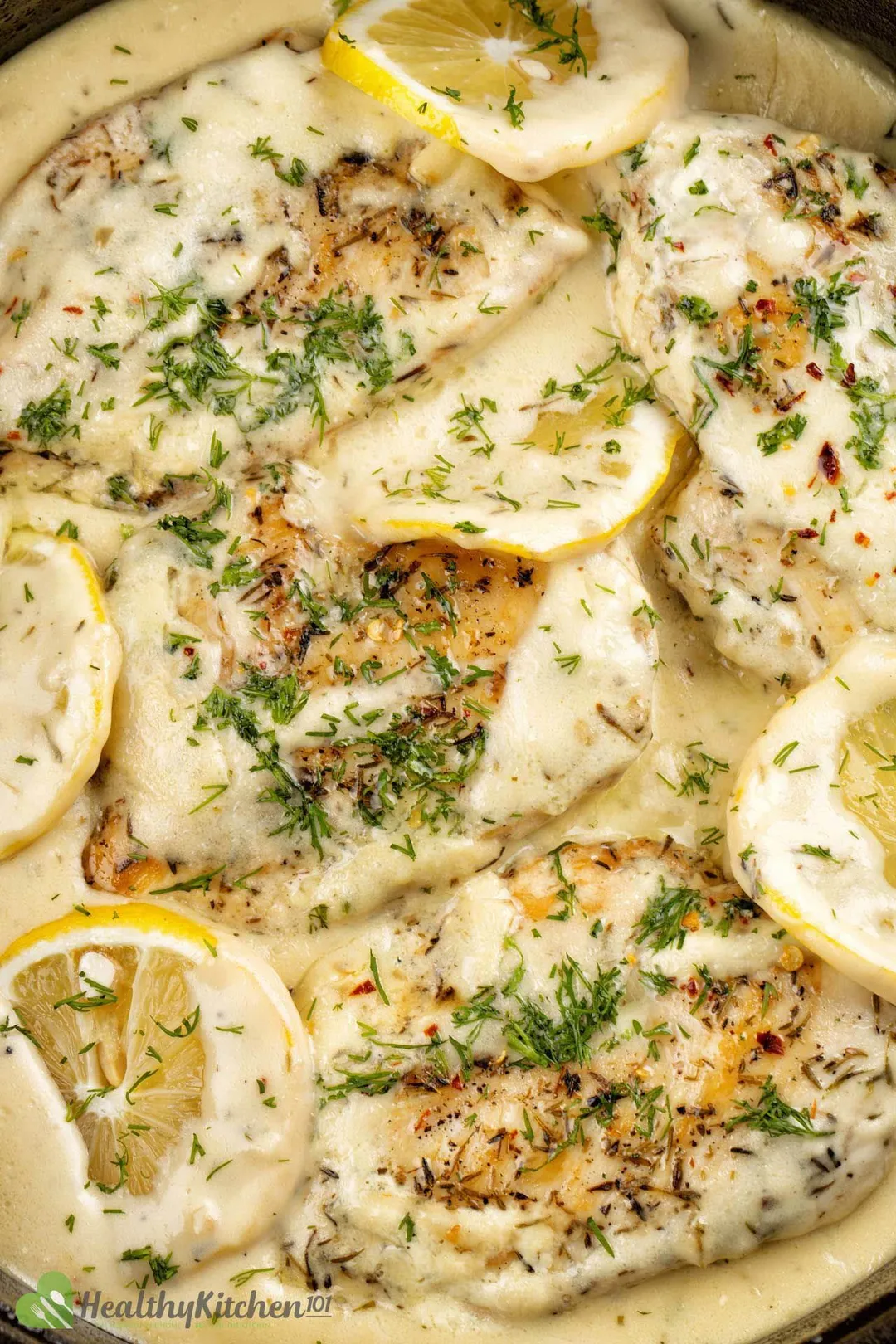 cook TIME

30 mins

prep TIME

5 mins

total TIME

35 mins
COURSE

Main Course

CUISINE

American

SERVINGS

CALORIES

426 kcal
INGREDIENTS
24 oz

skinless boneless chicken breast

(4 medium breasts)

1 1/2 tbsp

olive oil

(divided)

1/4 tsp

ground black pepper

1 1/2 cups

unsalted chicken broth

2 tsp

garlic

(minced, divided)
INSTRUCTIONS
1
Rinse 24 oz chicken breasts and pat dry. Split each breast halfway to form a pocket.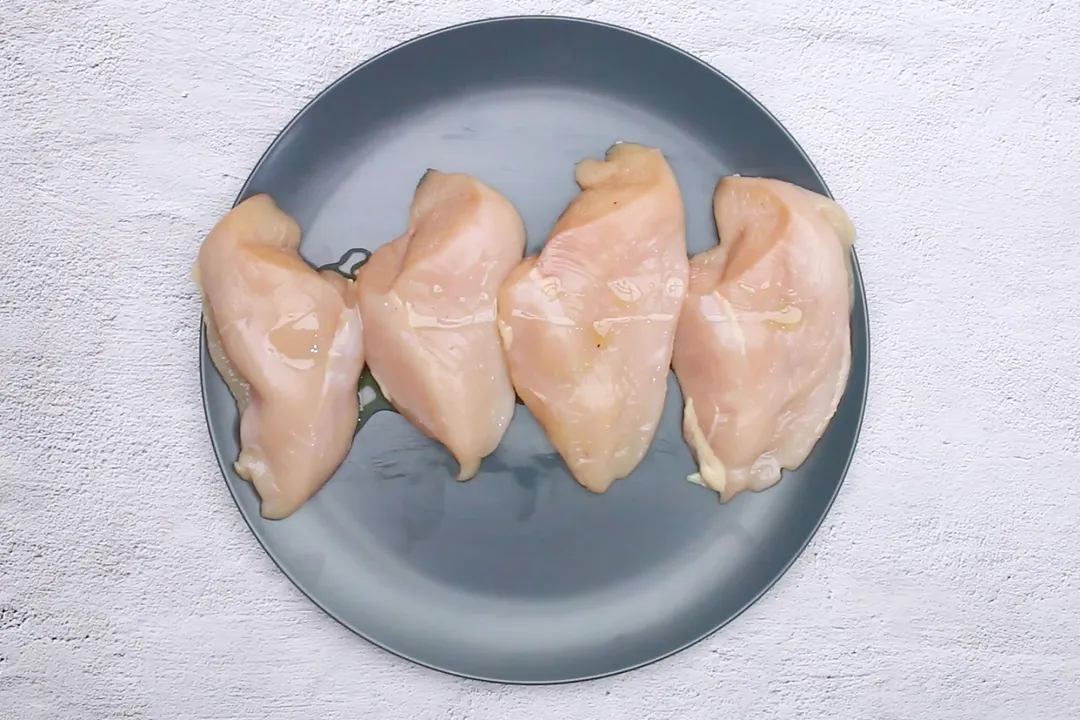 2
Make the marinade mixture: 1/4 tsp ground black pepper, 1 tbsp dried thyme, 1 tsp of garlic. Rub the chicken breasts with 1/2 tbsp of olive oil and the marinade mixture on both sides and inside the pockets.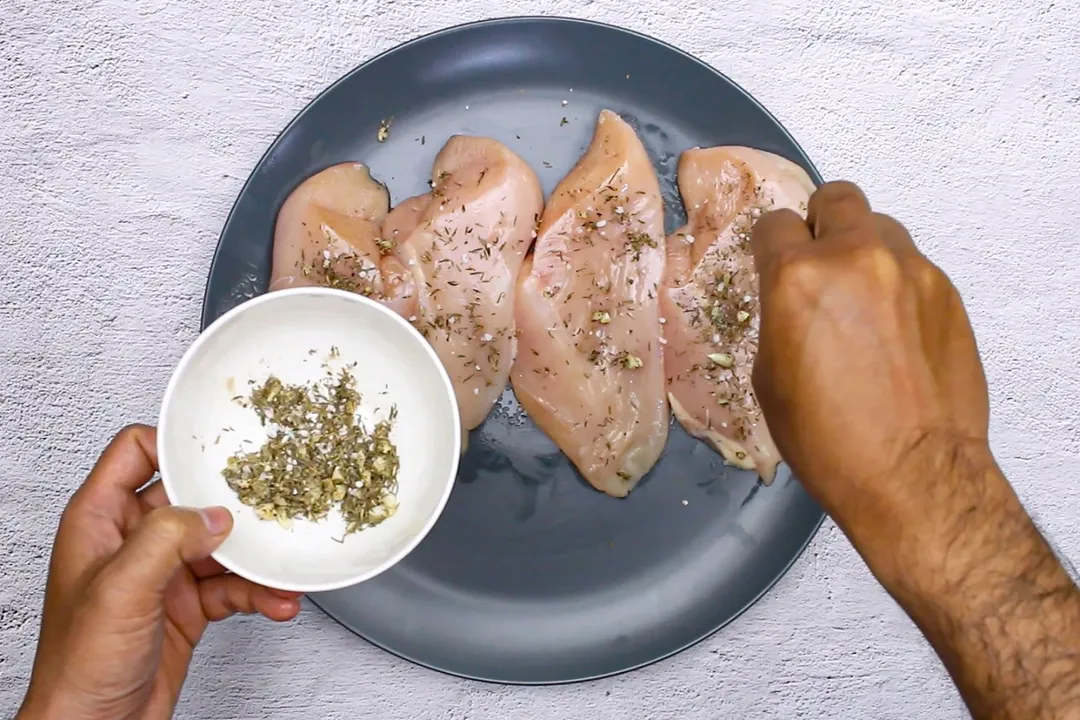 3
Heat 1 tbsp olive oil in a large cast-iron pan over medium-high heat.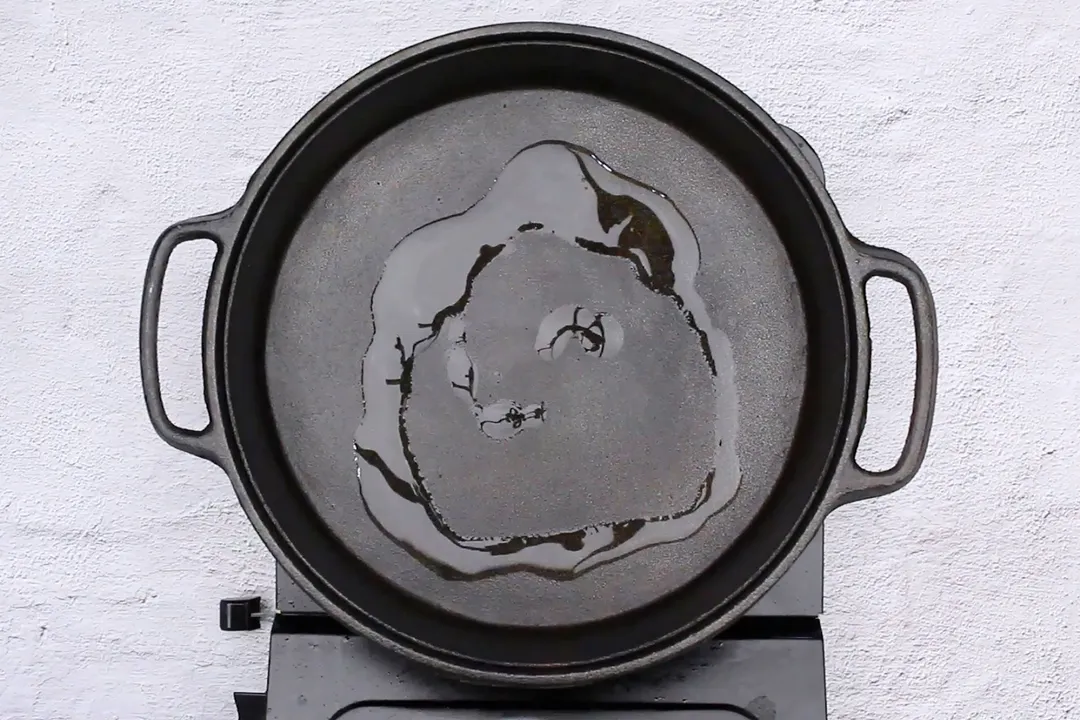 4
Add chicken to the pan and sear the first side for 10 minutes until golden brown. Flip them over and spend about 8 minutes to sear the other side. Transfer the chicken to a clean plate, set aside.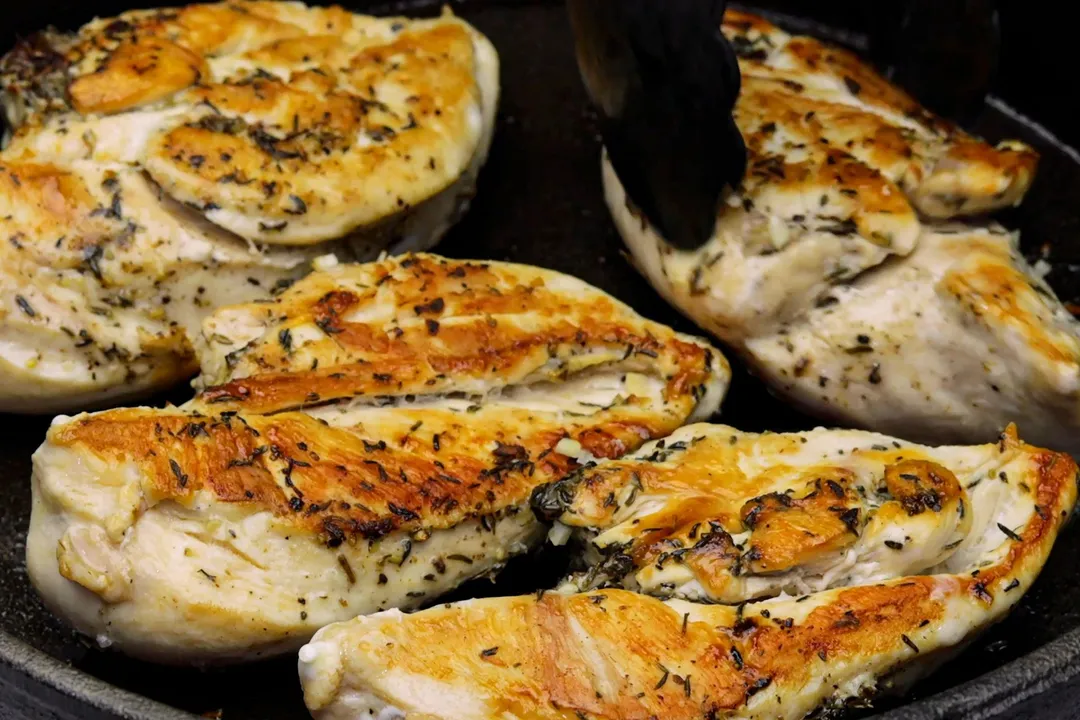 5
In the same pan, add 1 tbsp shallots, 1 tsp of garlic, and 2 tbsp unsalted butter. Reduce the heat to medium-low. Stir them around for about 1 minute.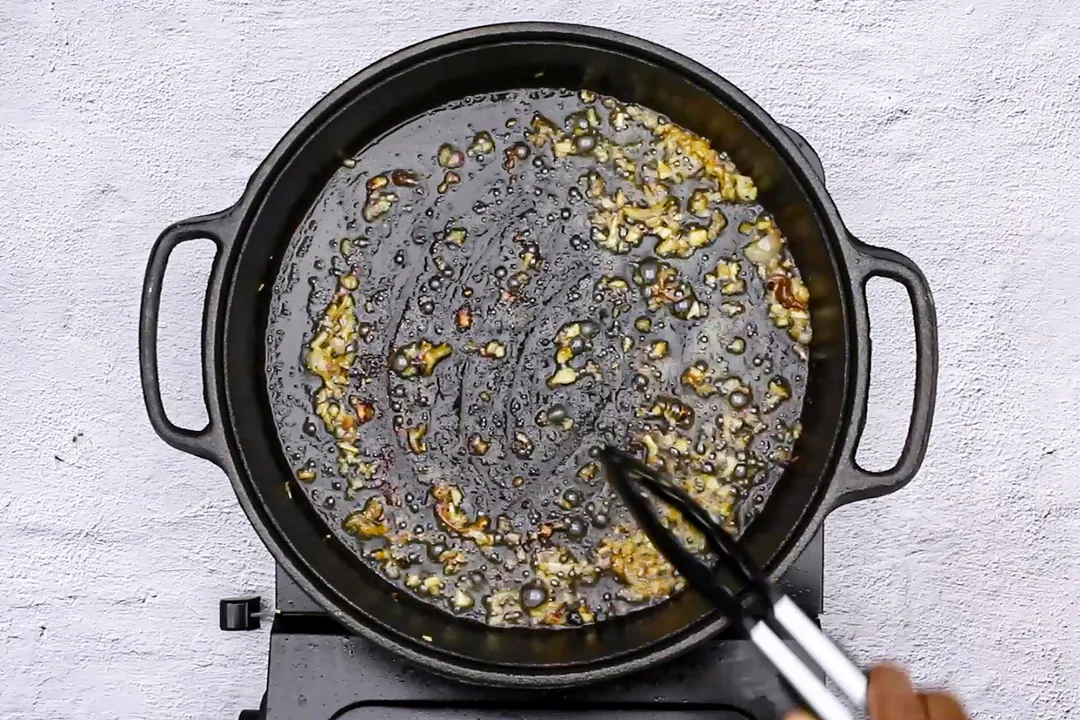 6
Add 1/4 cup flour in, stir for 1 minute. Then add 1 1/2 cups unsalted chicken broth in. Let simmer and whisk for 2 minutes.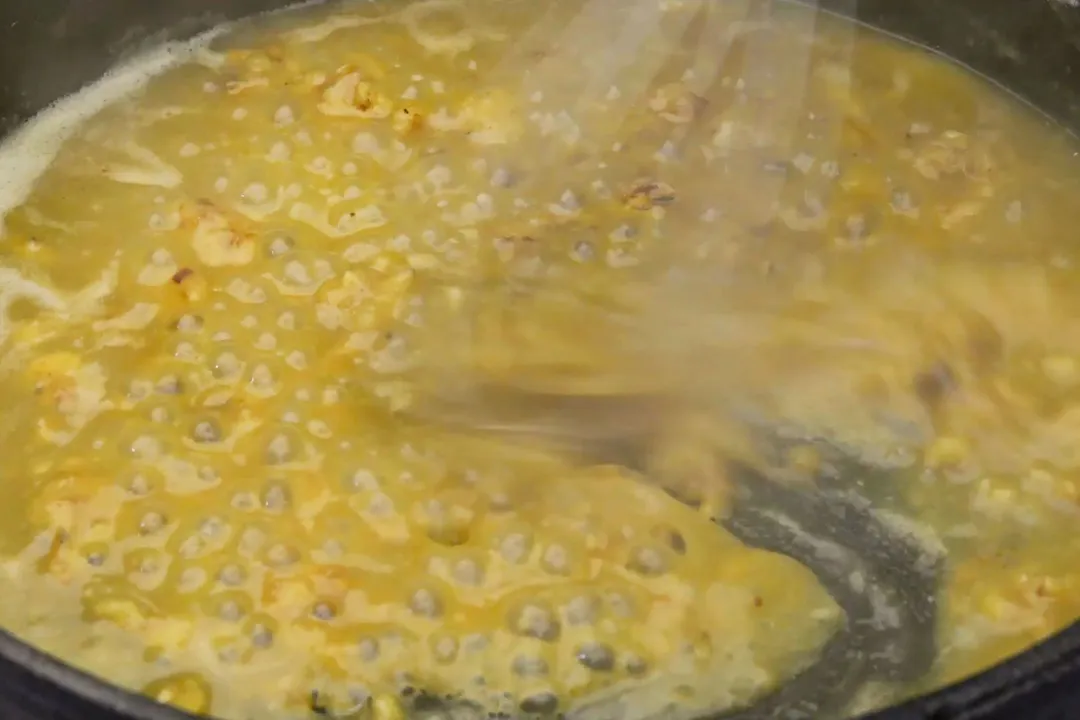 7
Add 1/3 cup whole milk, 1/3 cup heavy cream, and 1/2 tsp salt. Stir for 1 minute.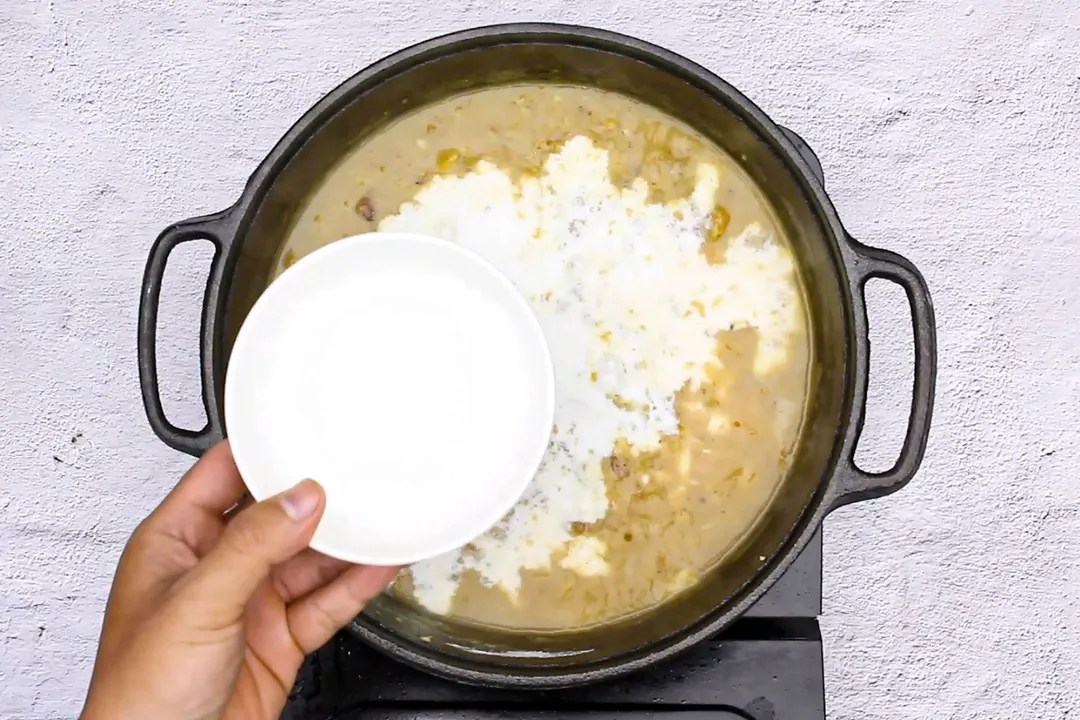 8
Add the chicken breasts back in. Then add 2 tbsp lemon juice and 1 tbsp dill, whisk gently and let simmer for 3 minutes so the cream combines with the rest.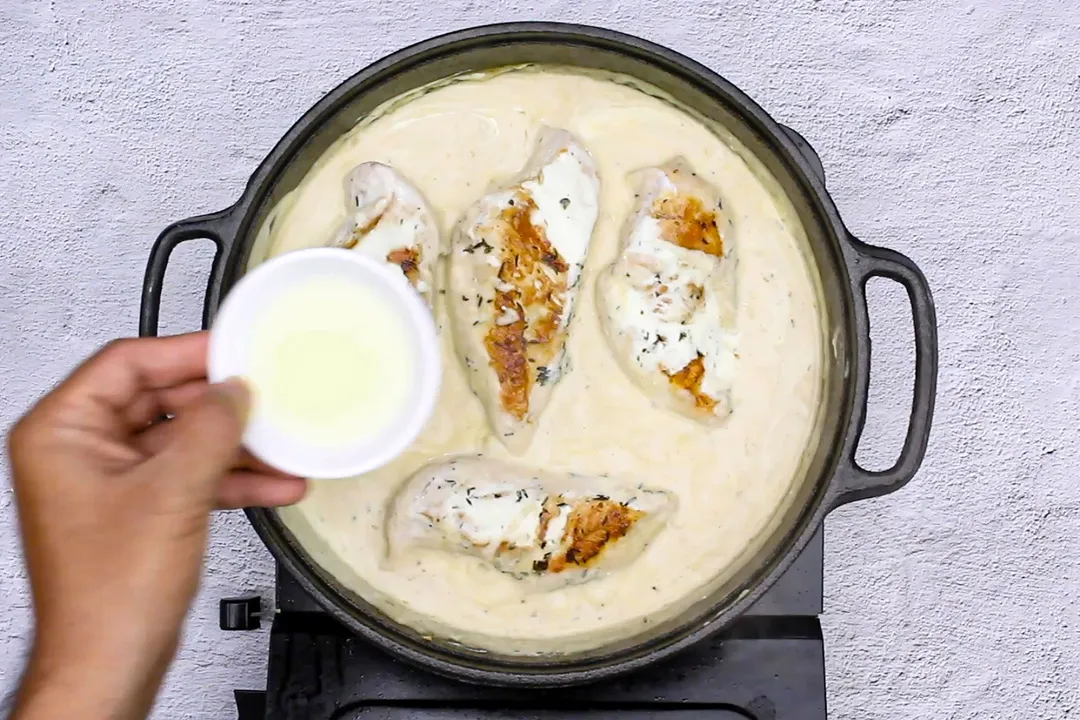 9
Add 5 lemon slices to the pan for fragrance. Sprinkle 1 tsp chopped parsley and 1/4 tsp red pepper flakes on top, let them sit on the heat for an extra 2 minutes. Serve.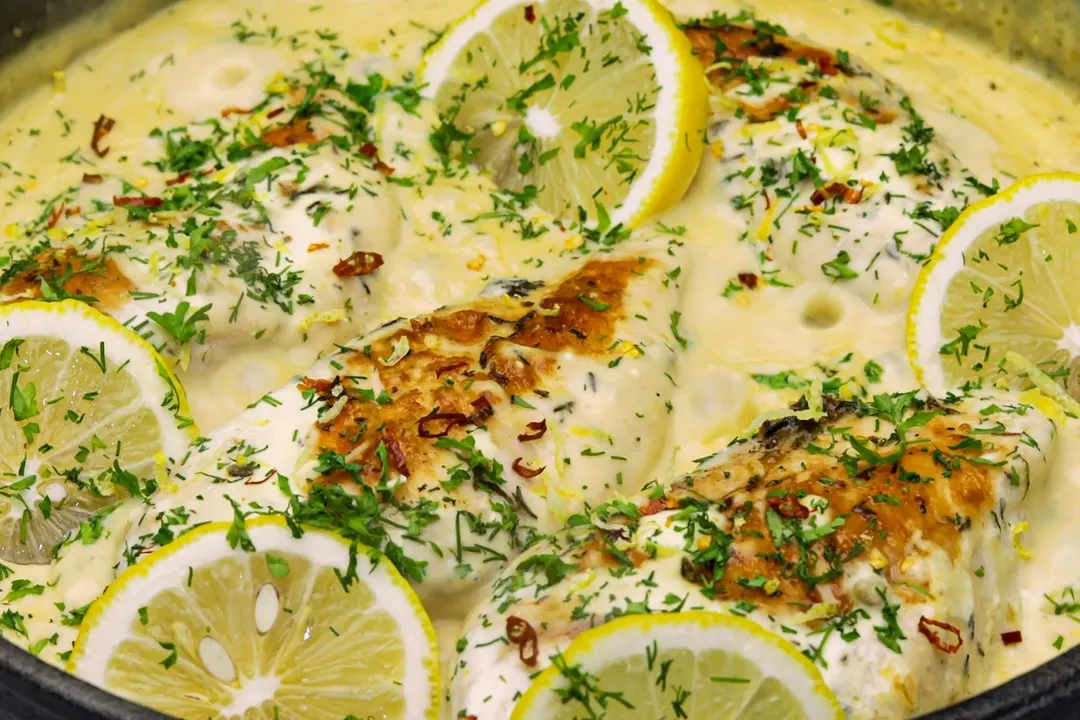 If the sauce reduces too quickly, add 1/4 cup of water to thin it out and cook to your desired consistency.
NUTRITION
Nutrition Facts
Healthy Lemon Chicken
Amount Per Serving (1 serving)
Calories 426
Calories from Fat 207
% Daily Value*
* Percent Daily Values are based on a 2000 calorie diet.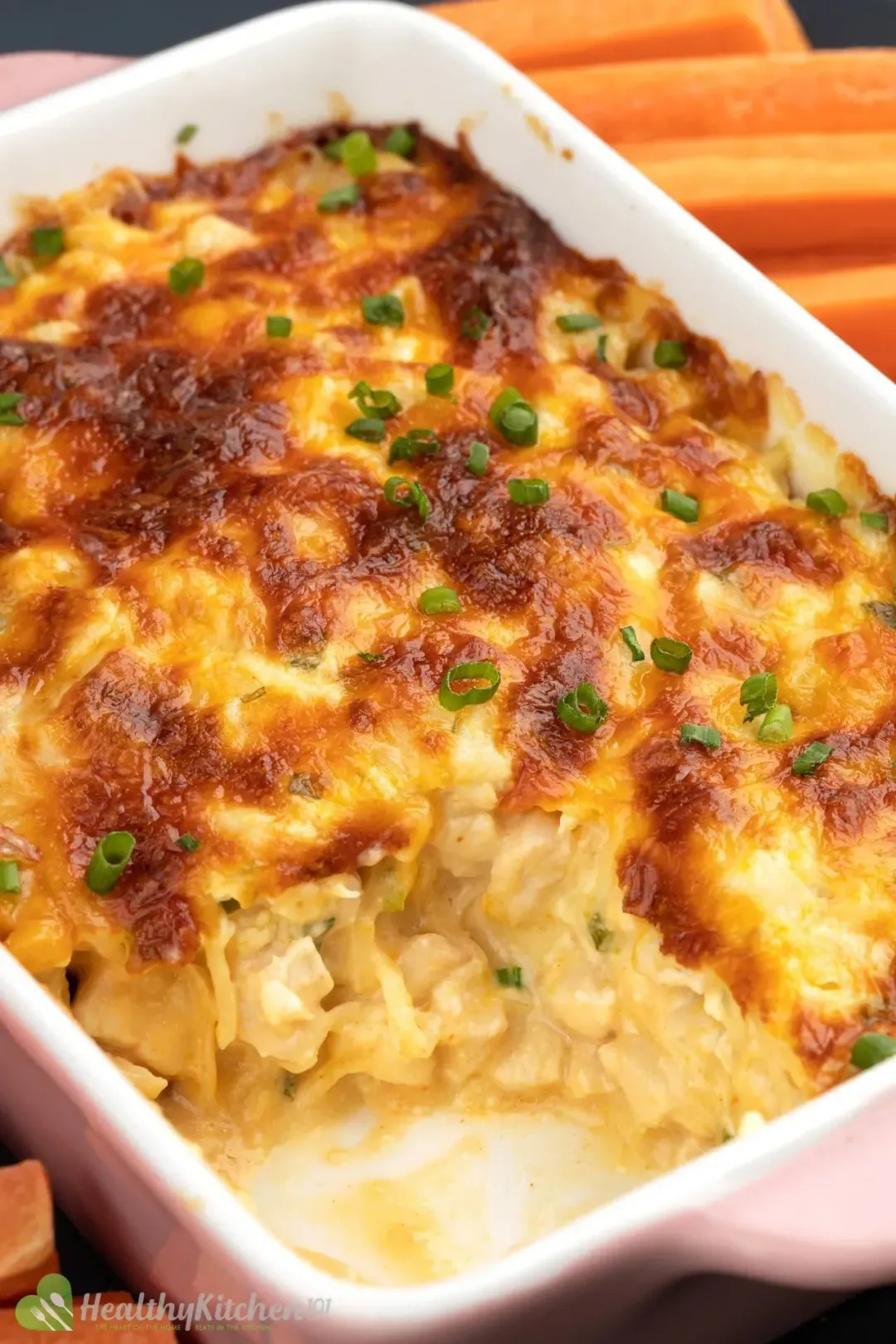 Previous Recipe
Buffalo Chicken Dip
Buffalo Chicken Dip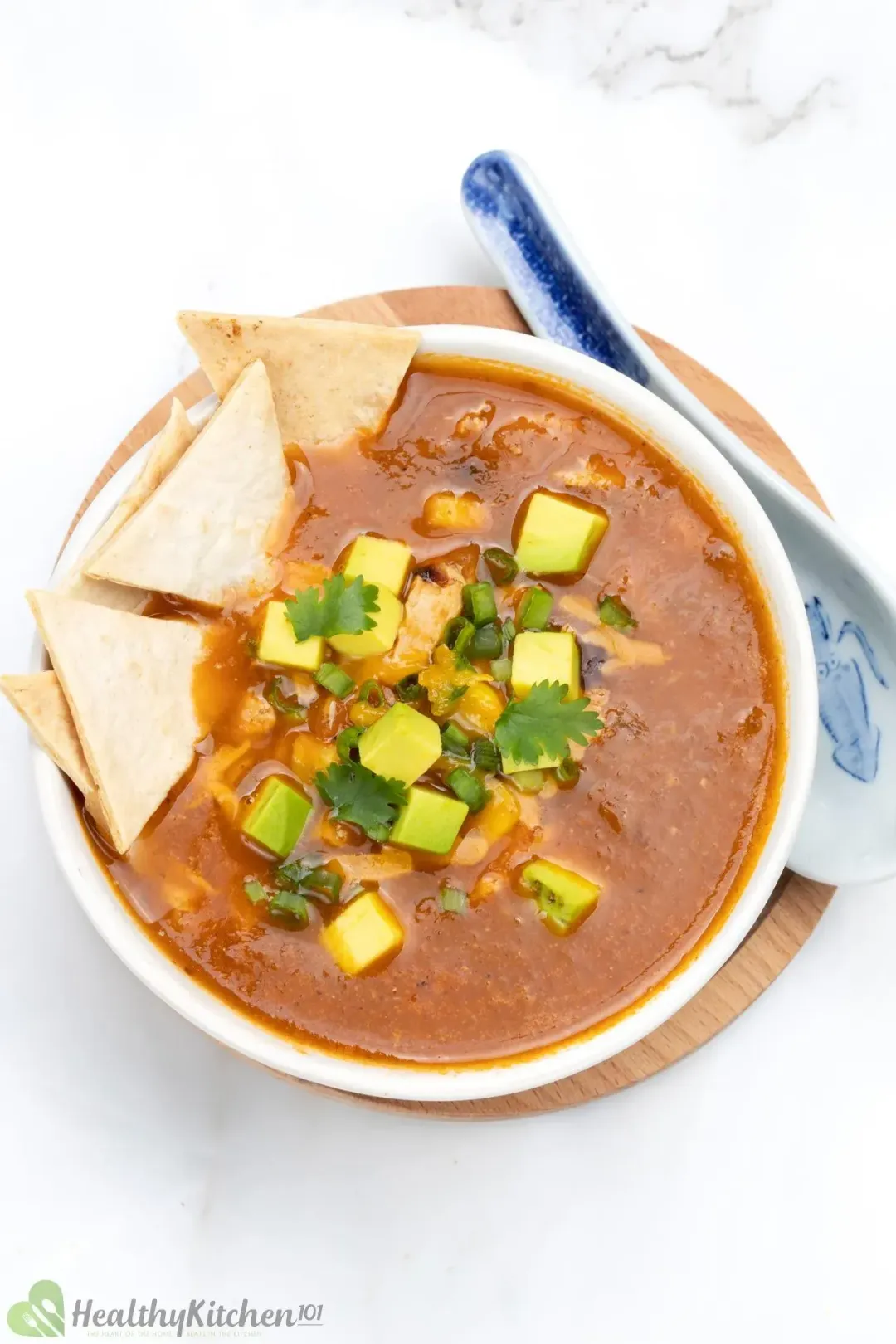 Next Recipe
Chicken Tortilla Soup
Chicken Tortilla Soup
Head Chef, Culinary Consultant
Tuyet Pham is an award-winning Saigonese chef who believes that joy is the secret ingredient to delicious food. At Healthy Recipes 101, Tuyet personally tests and simplifies every recipe, ensuring maximum flavor with minimal effort. With a background at prestigious French restaurants P'TI Saigon and Le Corto, Tuyet knows how to make every dish exceptional.
Writer, Author
Luna Regina is an accomplished writer and author who dedicates her career to empowering home cooks and making cooking effortless for everyone. She is the founder of HealthyKitchen101.com and HealthyRecipes101.com, where she works with her team to develop easy, nutritious recipes and help aspiring cooks choose the right kitchen appliances.
Nutrition Reviewer
Lizzie Streit is a Minneapolis-based dietitian and founder of It's a Veg World After All. She completed her MS in Human Nutrition from Drexel University, and is an expert in culinary nutrition, recipe development, and nutrition communications. Lizzie's philosophy is centered around making nutrition recommendations, and especially the advice to eat more vegetables, approachable and realistic. She is excited to be working with the team at Healthy Recipes 101 to ensure that their recipes are both nutritious and delicious.
I made with ground pork instead but it was so good!

A tangy and delicious chicken dish. Thanks for the recipe!