Our delicious chicken and broccoli recipes bring a twist to your regular weeknight dinner. They are quick to prepare comfort food that ensures satisfaction every time.
Best Chicken and Broccoli Recipes
If you have chicken in the fridge or just leftover roast chicken from last night's meal, these chicken and broccoli recipes are perfect for you. They are simple enough to make during the week yet elegant enough to serve at weekend gatherings.
What Vegetables Goes Well With Chicken
Due to its naturally mild flavor, chicken pairs well with a wide variety of vegetables, such as spinach, sweet potatoes, broccoli, and jicama. These veggies are delicious, and rich in vitamins, minerals, and fiber, yet have few calories.
Broccoli: Broccoli is one of chicken's closest friends. Combining these two flavors with other spices, cheeses, or sauces always results in an outstanding dish. Have it with stir-fries, gratins, or pasta, and your meal will be ready in no time!
Spinach: This leafy green is versatile in different recipes. You can easily include it in dishes like noodle soup, chicken pasta, or even stuffed chicken breasts, adding another layer of flavor and texture.
Asparagus: Asparagus is a common accompaniment to stuffed chicken breasts and stir-fried chicken as well. We recommend seasoning it with spices, citrus flavors, or cheese to bring out all of its deliciousness.
Carrots: They are frequently used in stir-fries and served alongside roasted chicken. Carrots are tossed with olive oil before they are cooked or roasted until tender and caramelized. Garnish it with chopped parsley for a simple yet elegant-looking dish.
Different Ways to Cook Chicken and Broccoli
Chicken and broccoli make an excellent recipe combination because the dish contains both protein and vegetables in one delicious bowl. It is ideal for those of us who are attempting to eat healthier without sacrificing flavor!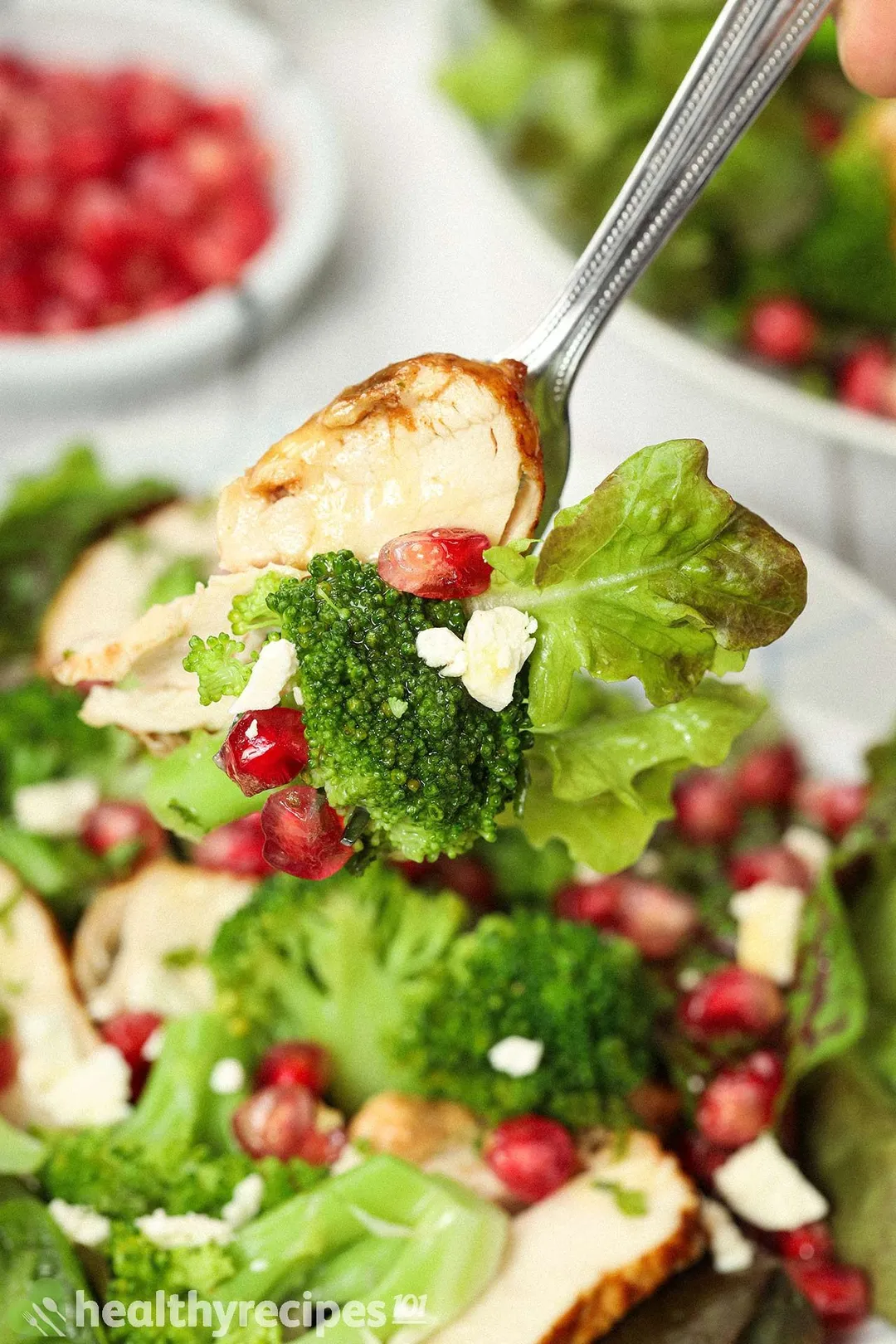 1. Casserole
What could be a better way to enjoy chicken and broccoli than in this hands-off casserole that bakes in less than 30 minutes? Plus, it is a fantastic way to utilize leftover chicken. 
Serve the chicken and broccoli casserole with cooked noodles or rice and a simple salad for a full meal.
2. Stir-fry
Loaded with tender chicken, fresh broccoli, and a sweet and savory sauce, chicken and broccoli stir fry will satisfy your takeout food craving.
You could also add any other vegetables you have on hand, such as carrots, zucchini, cauliflower, snap peas, and baby corn. They are for those sneaky greens that absorb all of that delicious sauce.
Note that the broccoli and add-in vegetables should be cut into pieces about a similar size as the chicken so that everything cooks at the same rate.
3. Soup
Chicken and broccoli soup is creamy and savory while remaining light and nutritious. Thanks to a few minutes of simmering, the broccoli absorbs the soup base and the chicken becomes tender. 
This comfort food is best paired with crusty bread, grilled cheese sandwiches, or baked potatoes. In addition, children will enjoy this soup, so it's an excellent way for them to consume more vegetables.
4. Pasta
The chicken and broccoli pasta is both comforting and easy. You'll be astonished that each component just takes a few minutes to prepare.
The lean meat is quickly seared until golden brown and succulent. In the same pan, prepare a creamy sauce made of butter, white wine, garlic, lemon, and cheese. Finally, toss everything together in the hearty sauce, and you've got yourself a fantastic meal.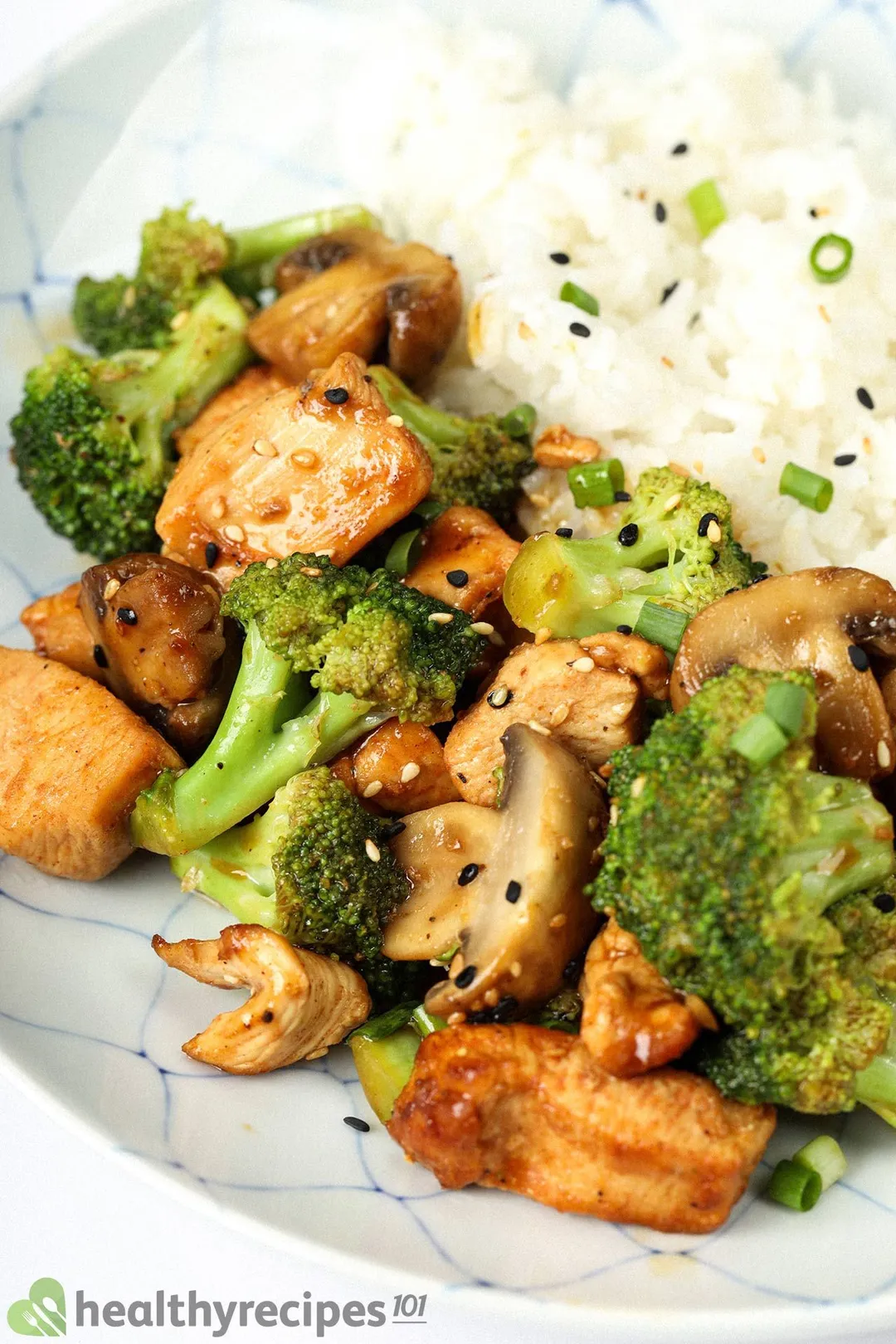 Chicken and Broccoli Recipes
Our easy and creative chicken broccoli recipes help turn readily available ingredients in your fridge into warm, hearty meals.
Ingredients
Directions
Choose a recipe that you like.
Assemble all the essential ingredients.
Follow the instructions to give you incredibly chicken broccoli recipe in less than 40 minutes!
Previous Recipe
BBQ Chicken Recipes
BBQ Chicken Recipes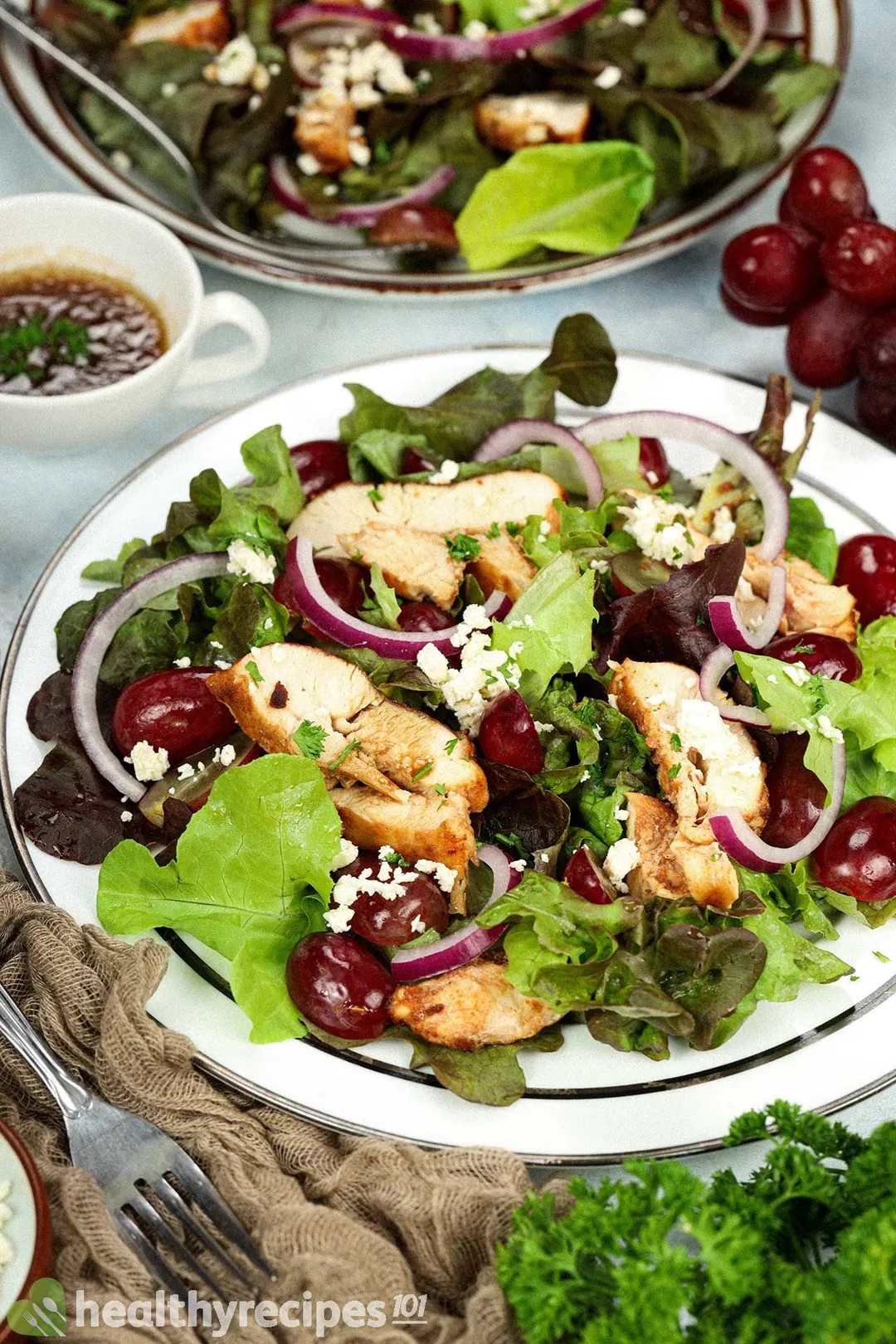 Next Recipe
Chicken Salad Recipes
Chicken Salad Recipes
Writer, Author
Luna Regina is an accomplished writer and author who dedicates her career to empowering home cooks and making cooking effortless for everyone. She is the founder of HealthyKitchen101.com and HealthyRecipes101.com, where she works with her team to develop easy, nutritious recipes and help aspiring cooks choose the right kitchen appliances.
Comments/ Reviews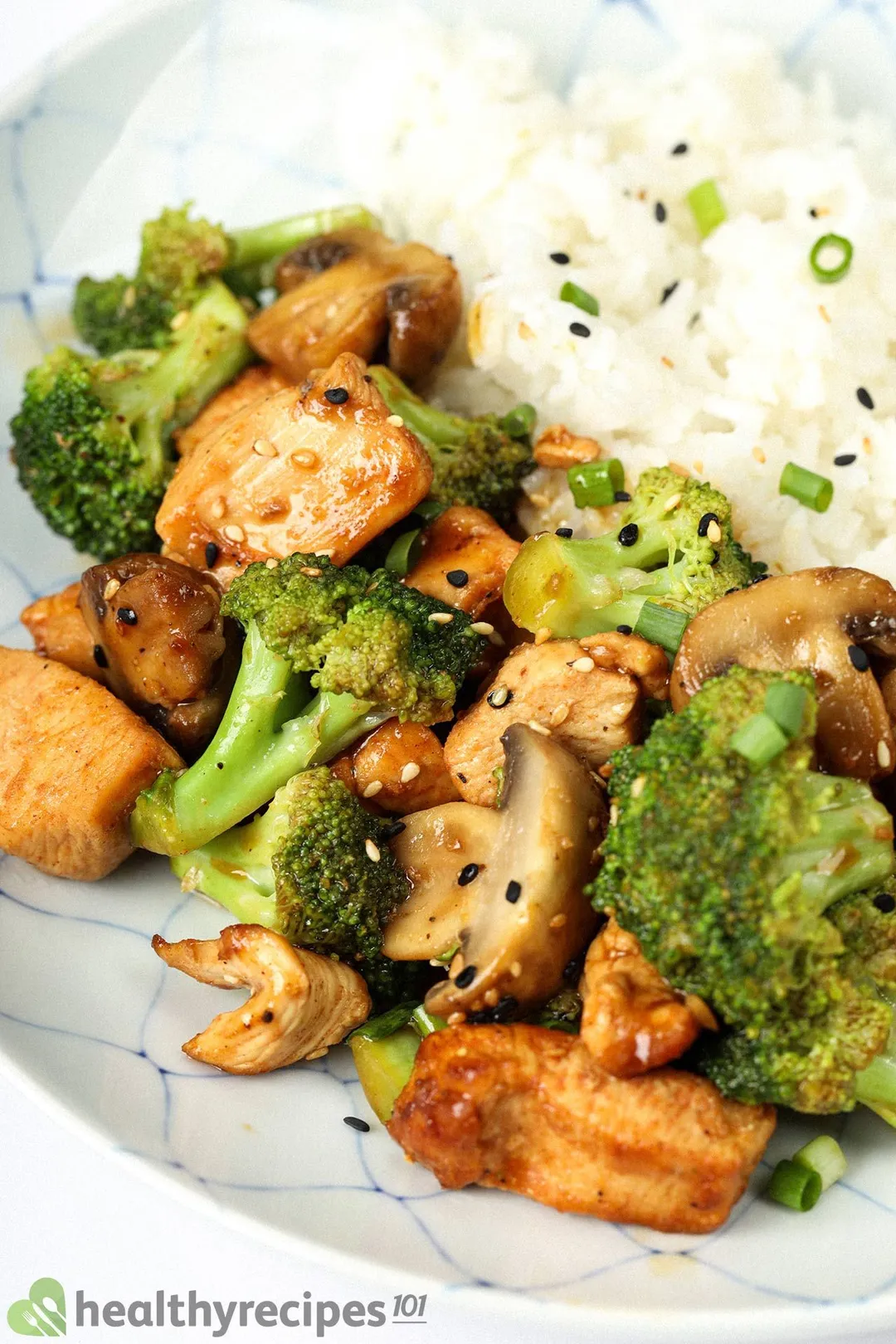 Love this dish. I usually make it for dinner whenever I'm busy and the whole fam loves it