Our take on a chicken divan recipe will take you down memory lane with an easy and classic chicken casserole.
This appealing dish has been around for a long time and there are numerous takes on the undisclosed original recipe. Our take on a chicken divan is a straightforward casserole with chicken breast, broccoli, white sauce, and breadcrumbs. Give this recipe a shot for a restaurant-quality comfort meal.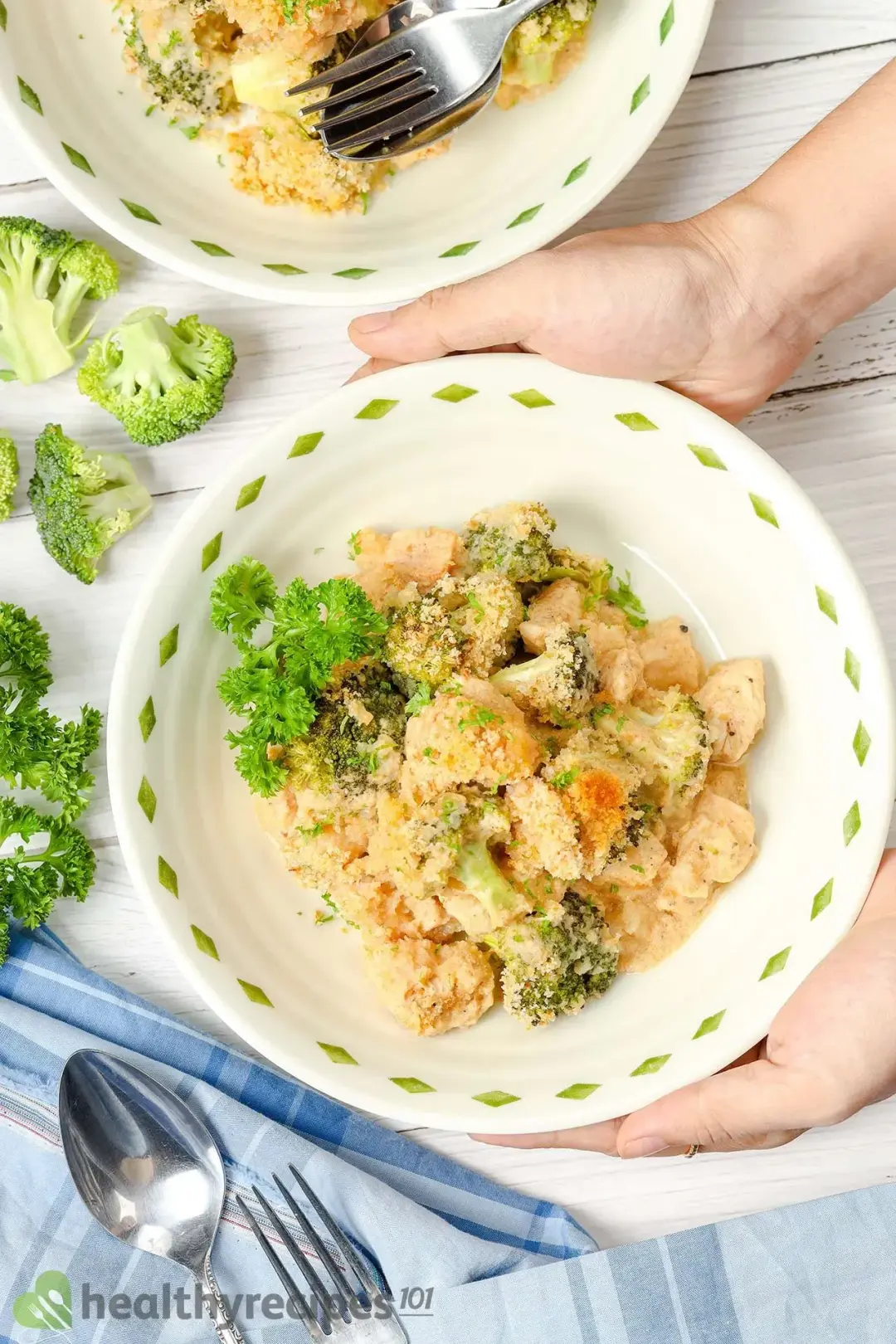 What Is Chicken Divan?
Chicken divan gets its name from its birthplace, Divan Parisien restaurant in New York City. Despite the name, it is far from a fancy French dish.
Details of the original recipe were never revealed, but we know the base ingredients. Chicken divan is a hearty and fulfilling chicken casserole accompanied by broccoli and creamy white sauce.
The dish was lauded for its simplicity, appearance, and flavor, making it a perfect casserole.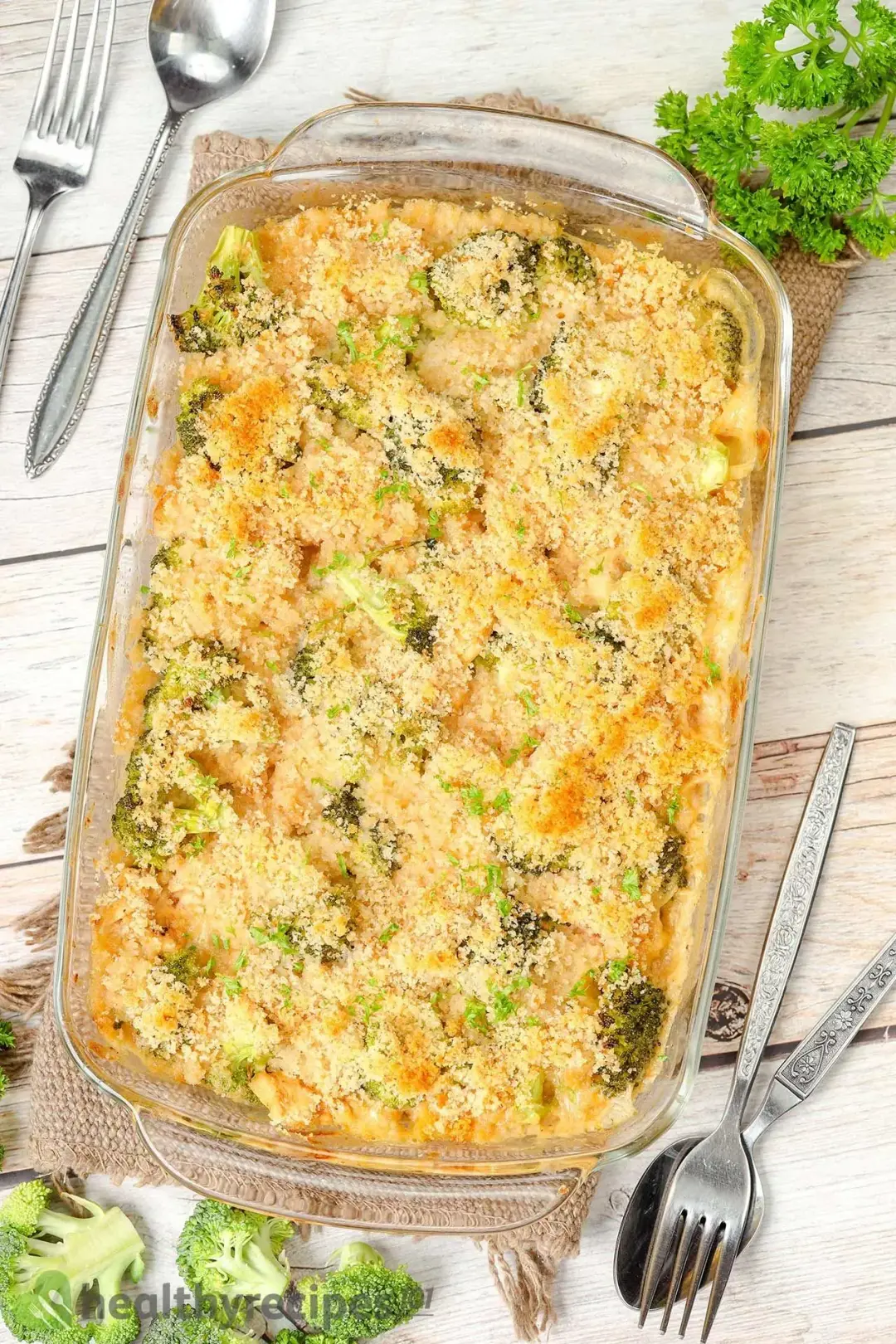 Is Chicken Divan Healthy?
Yes, chicken divan can make a healthy addition to your menu.
Milk, cheese, and heavy cream may suggest otherwise, but this dish has only 471 calories and 7.9 g of saturated fat in each serving.
Another nutrition kept within the limits of our nutrition guidelines is sodium, coming out at 542 mg per serving.
There are 45.3 g of high-quality lean protein in each serving, thanks to the use of chicken breast.
Broccoli is considered a nutrition powerhouse, with valuable antioxidants and anti-inflammatory compounds, especially vitamin C.
Ingredients for This Recipe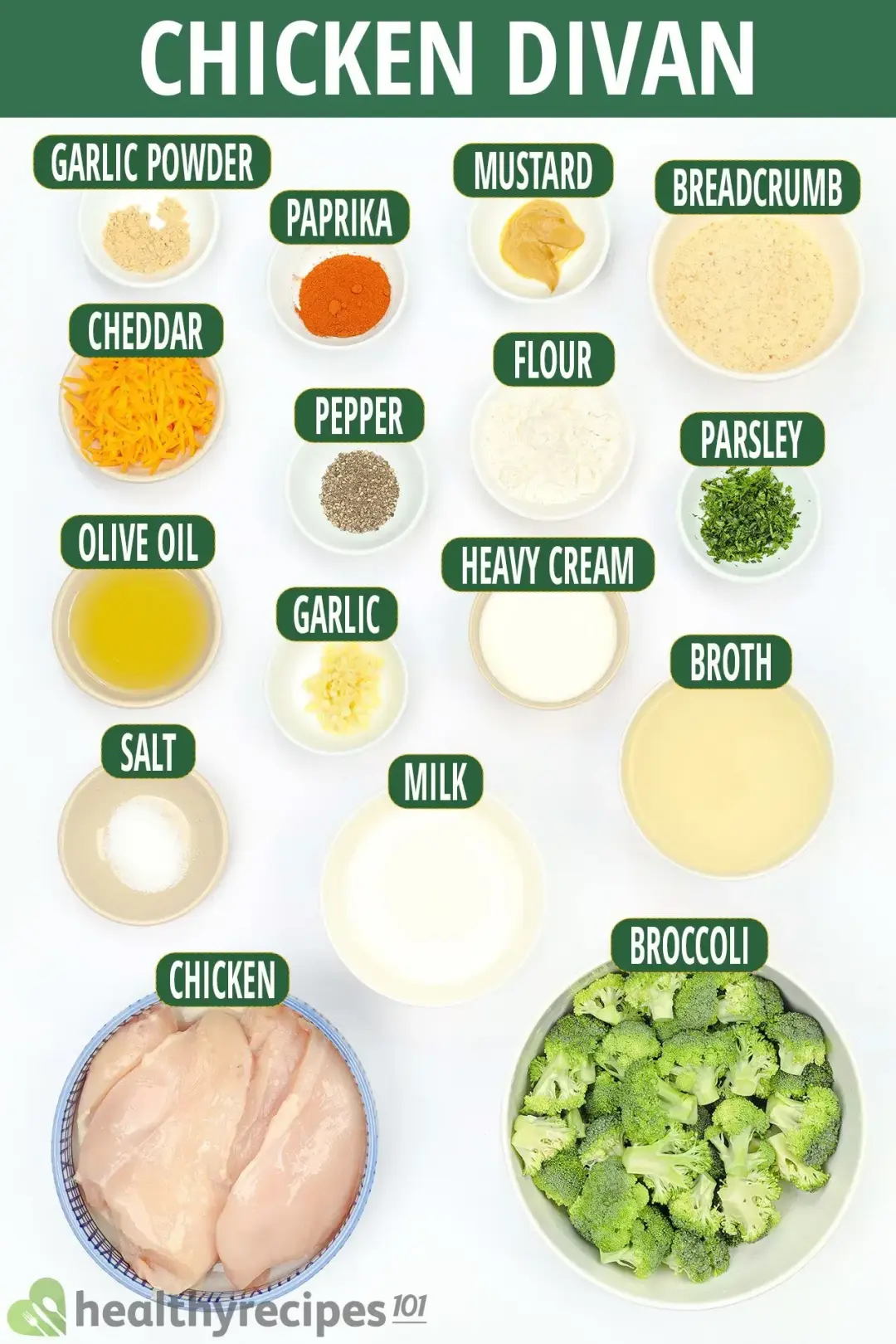 Chicken: Chicken breast is one of the best choices for casseroles because it is lean and versatile. We sauté the chicken before baking with the other ingredients to ensure it's cooked evenly with broccoli. The seasoning for chicken is also simple: pepper, paprika, and garlic powder.
Broccoli: Aside from being a nutrition powerhouse, broccoli is also a tasty vegetable. The contrasting textures of the crunchy stem and soft floret mixed with its bittersweet flavor profile create a unique dynamic with chicken and white sauce.
Sauce: The base of this white sauce is chicken broth and a roux made from olive oil and flour. Milk, cheddar cheese, and heavy cream are combined to make the sauce rich and creamy. We add Dijon mustard and salt to give the sauce more flavor.
Toppings: Panko breadcrumbs make a perfect topping balancing the creaminess of the whole dish with their crispiness.
How to Store and Reheat Leftovers
Chicken divan should last for 3 days in the fridge and up to 3 months in the freezer. You can cut the casserole into separate individual portions and transfer them to airtight containers, or refrigerate it whole in the original baking tray.
To reheat, cook the portions or casserole in the oven at 350 °F for 30 minutes. Using the microwave will suffice. Reheat in 30-second increments to avoid drying the casserole out.
What to Serve With Chicken Divan
Here are our favorite side dishes to serve with this delicious casserole.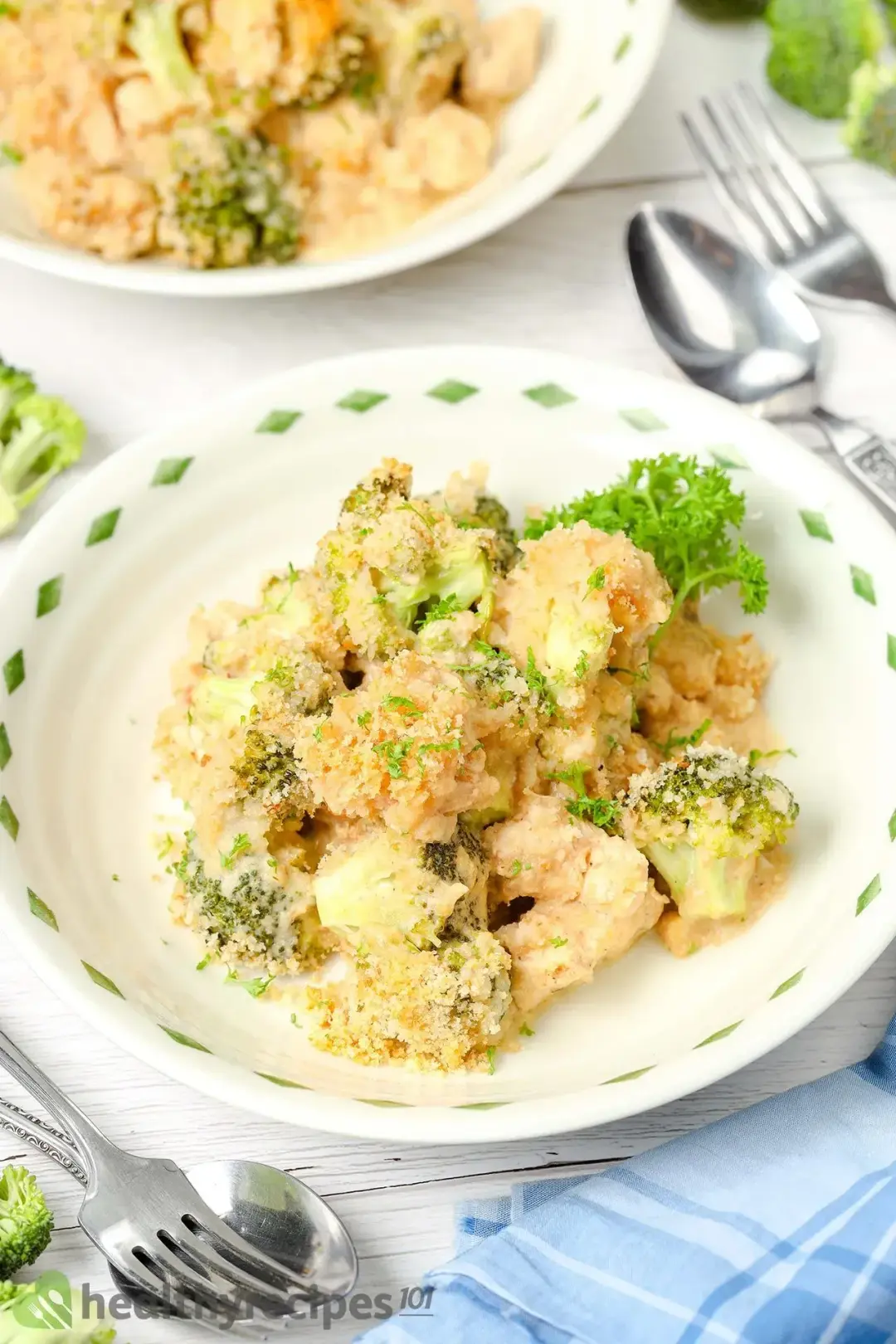 More Delicious Chicken Recipes:
How to Make Chicken Divan
This chicken divan recipe brings you a simple yet delicious retro casserole with chicken, broccoli, and creamy white sauce.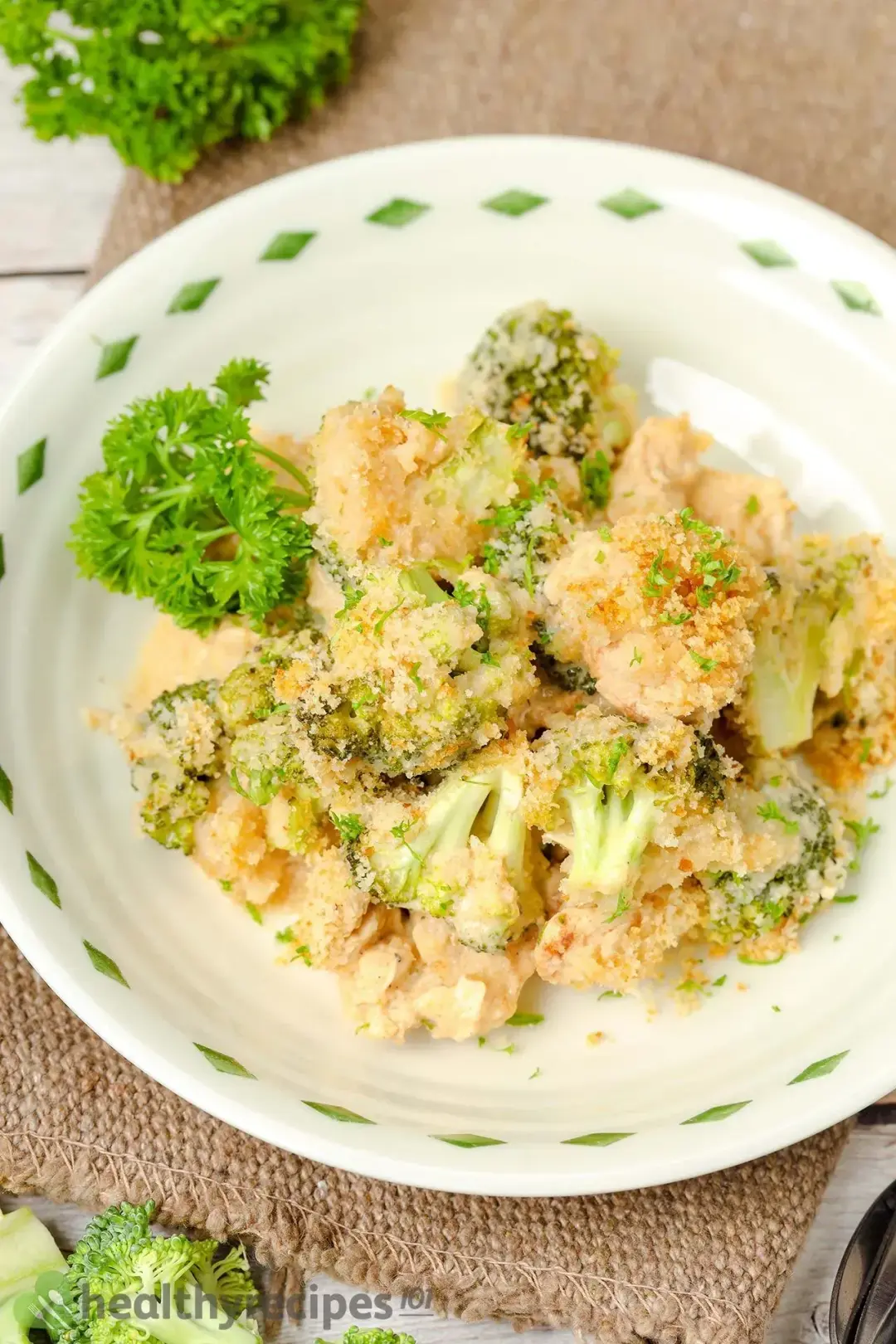 cook TIME

35 mins

prep TIME

7 mins

total TIME

42 mins
COURSE

Main Course

CUISINE

American

SERVINGS

servings

CALORIES

471 kcal
INGREDIENTS
24 oz

skinless boneless chicken breasts (cut into cubes)

10 oz

broccoli (cut into florets)

3 tbsp

olive oil

1 tbsp

garlic (minced)

1 tsp

paprika

0.5 tsp

pepper

0.5 tsp

garlic powder

2 tbsp

all-purpose flour

1 cup

unsalted chicken broth

0.5 cup

milk

4 tbsp

heavy cream

1 oz

cheddar cheese (grated)

2 tsp

traditional Dijon mustard

0.5 tsp

salt

0.5 cup

plain Panko breadcrumbs

2 tbsp

parsley (finely chopped)
INSTRUCTIONS
Prep:
1
Cut the chicken breasts: Cut the chicken breasts lengthwise into strips and cut the strips crosswise into 1-inch cubes.
2
Cut the broccoli: Place the broccoli on the cutting board with the stem facing upwards. Cut the florets away from the large stem with your knife. Cut the florets in half or quarters to get even pieces.
3
Mince the garlic: Slice off the root part of the cloves and bash them with your knife to peel off the skin. Mince the cloves with a mincer or knife.
4
Grate the cheese: Place the grater firmly on the cutting board and press the block of cheese against the grating surface. Push the cheese downwards steadily to grate.
5
Chop the parsley: Bunch the parsley into a small mound on the cutting board and chop finely.
Cook:
1
Caramelize the garlic: Prepare a hot pan, then add 1 tbsp olive oil and 1 tbsp garlic. Stir for 30 seconds to caramelize.
2
Cook the chicken: Add 24 oz chicken breasts to the pan. Season the chicken with 1 tsp paprika, 1/2 tsp pepper, and 1/2 tsp garlic powder. Stir-fry the chicken with the seasoning for 4 minutes, then remove from the pan.
3
Make a roux: Add 1 tbsp olive oil and 2 tbsp all-purpose flour to the same pan. Stir thoroughly for 1 minute.
4
Start the sauce: Add 1 cup of unsalted chicken broth to the roux and mix for 30 seconds.
5
Cook the sauce: Add 1/2 cup milk, 4 tbsp heavy cream, 1 oz cheddar cheese, 2 tsp Dijon mustard, and 1/2 tsp salt. Mix for 1 minute to combine.
6
Prepare the breadcrumbs: Prepare a small bowl. Combine 1/2 cup Panko breadcrumbs with 1 tbsp olive oil.
7
Prepare the baking dish: Prepare a baking dish. Add the cooked chicken and 10 oz broccoli then spread them evenly in the dish.
8
Pour in the sauce: Add the sauce to the tray. Mix it with the chicken and broccoli to fully combine.
9
Add the breadcrumbs: Sprinkle the prepared breadcrumbs on top of the casserole.
10
Bake the casserole: Preheat the oven to 375 °F and bake the casserole for 25 minutes.
11
Garnish and serve: Remove the casserole when cooked and sprinkle with 2 tbsp parsley. Enjoy.
NUTRITION
Nutrition Facts
How to Make Chicken Divan
Amount Per Serving (1 serving)
Calories 471
Calories from FDA
% Daily Value*
* Percent Daily Values are based on a 2000 calorie diet.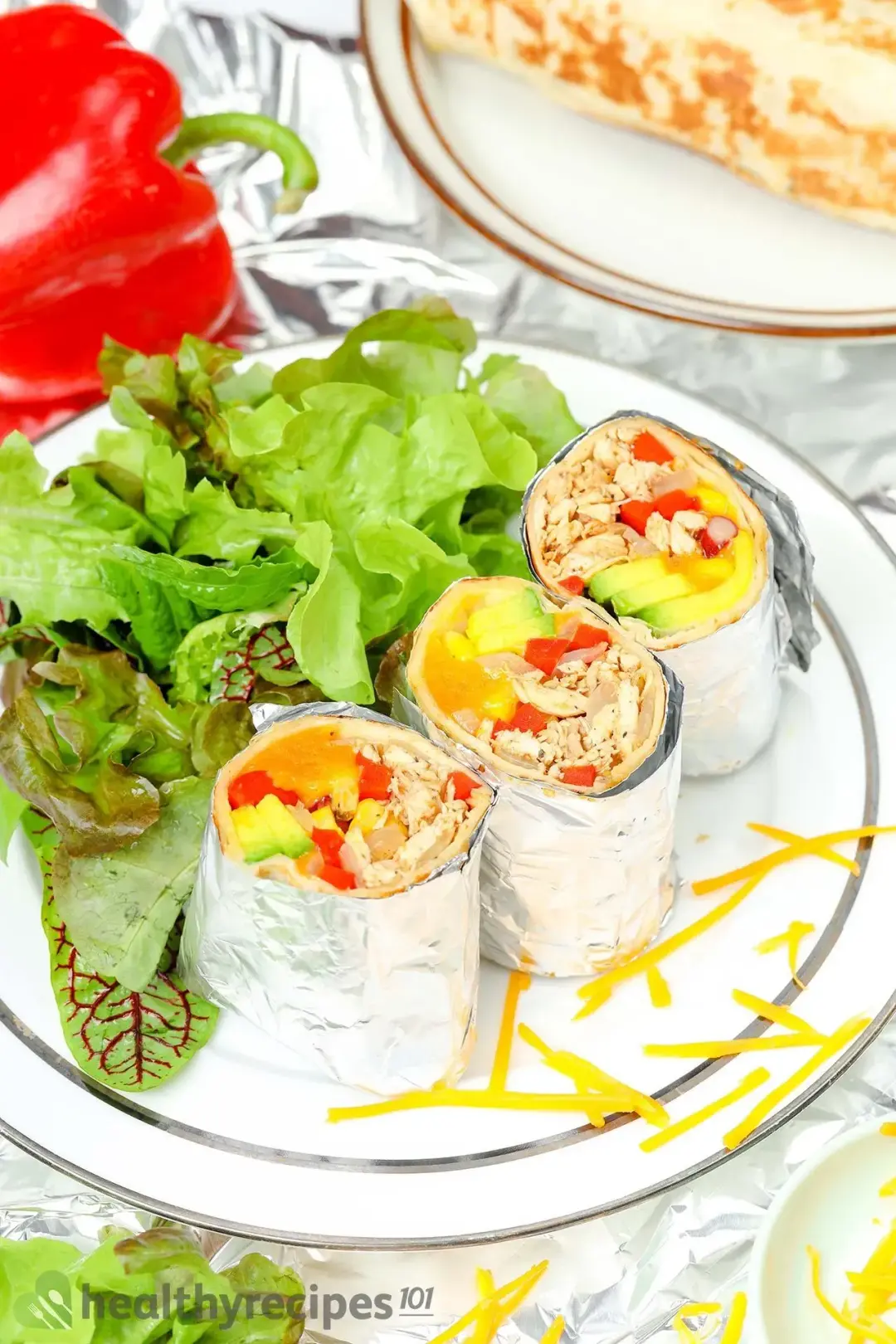 Previous Recipe
Chicken Burrito
Chicken Burrito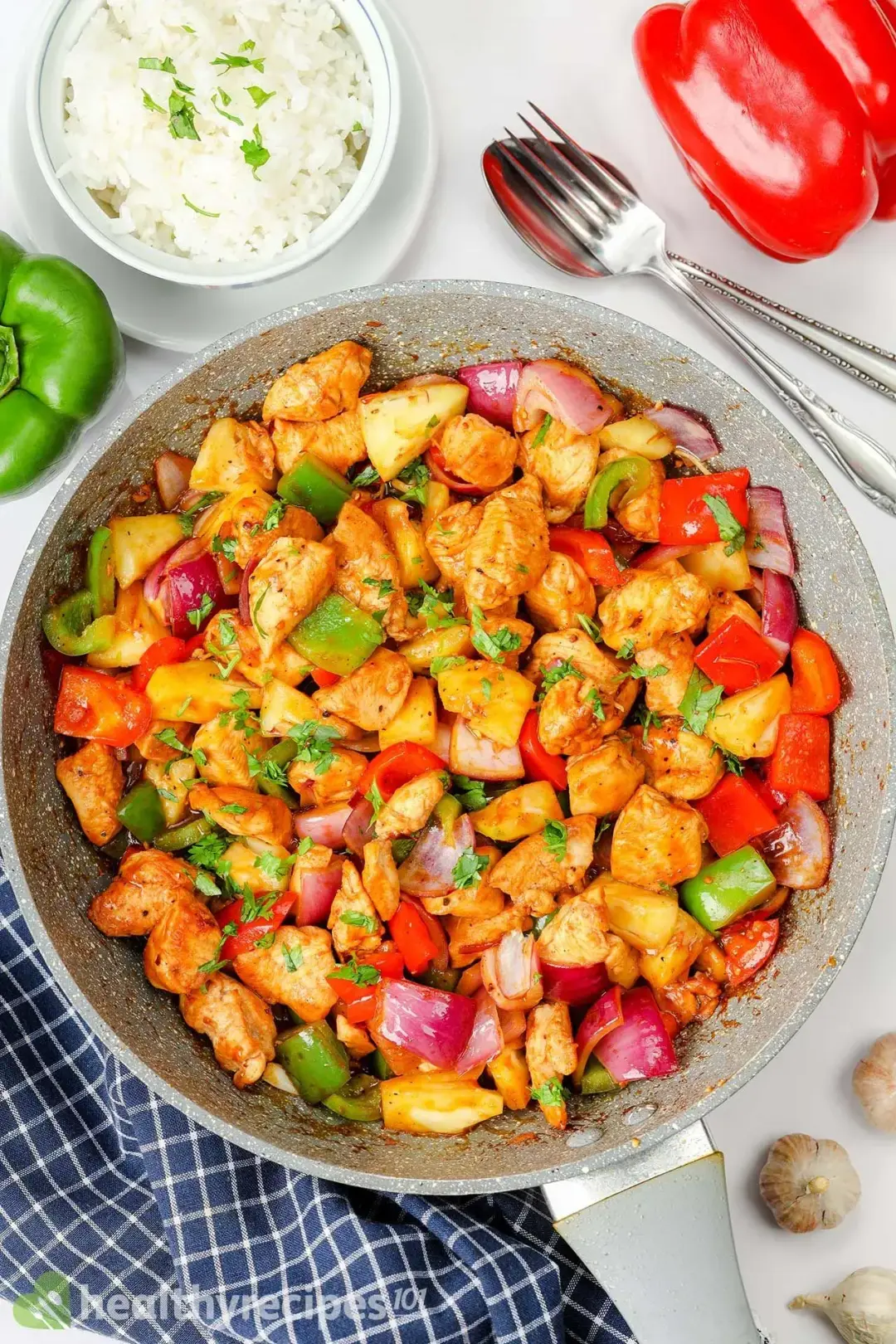 Next Recipe
Hawaiian Chicken
Hawaiian Chicken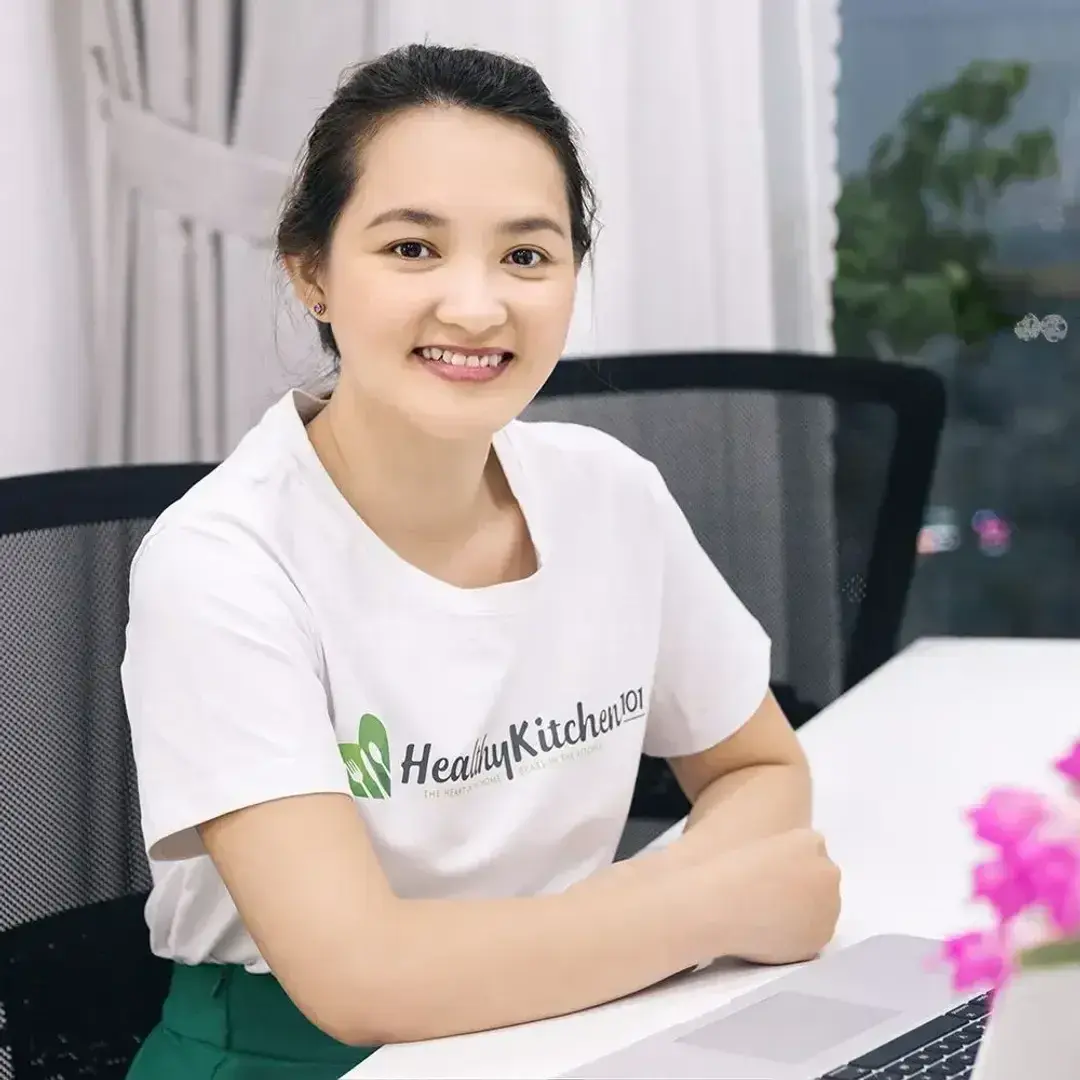 Founder
Luna Regina is an accomplished writer and author who dedicates her career to empowering home cooks and making cooking effortless for everyone. She is the founder of HealthyKitchen101.com and HealthyRecipes101.com, where she works with her team to develop easy, nutritious recipes and help aspiring cooks choose the right kitchen appliances.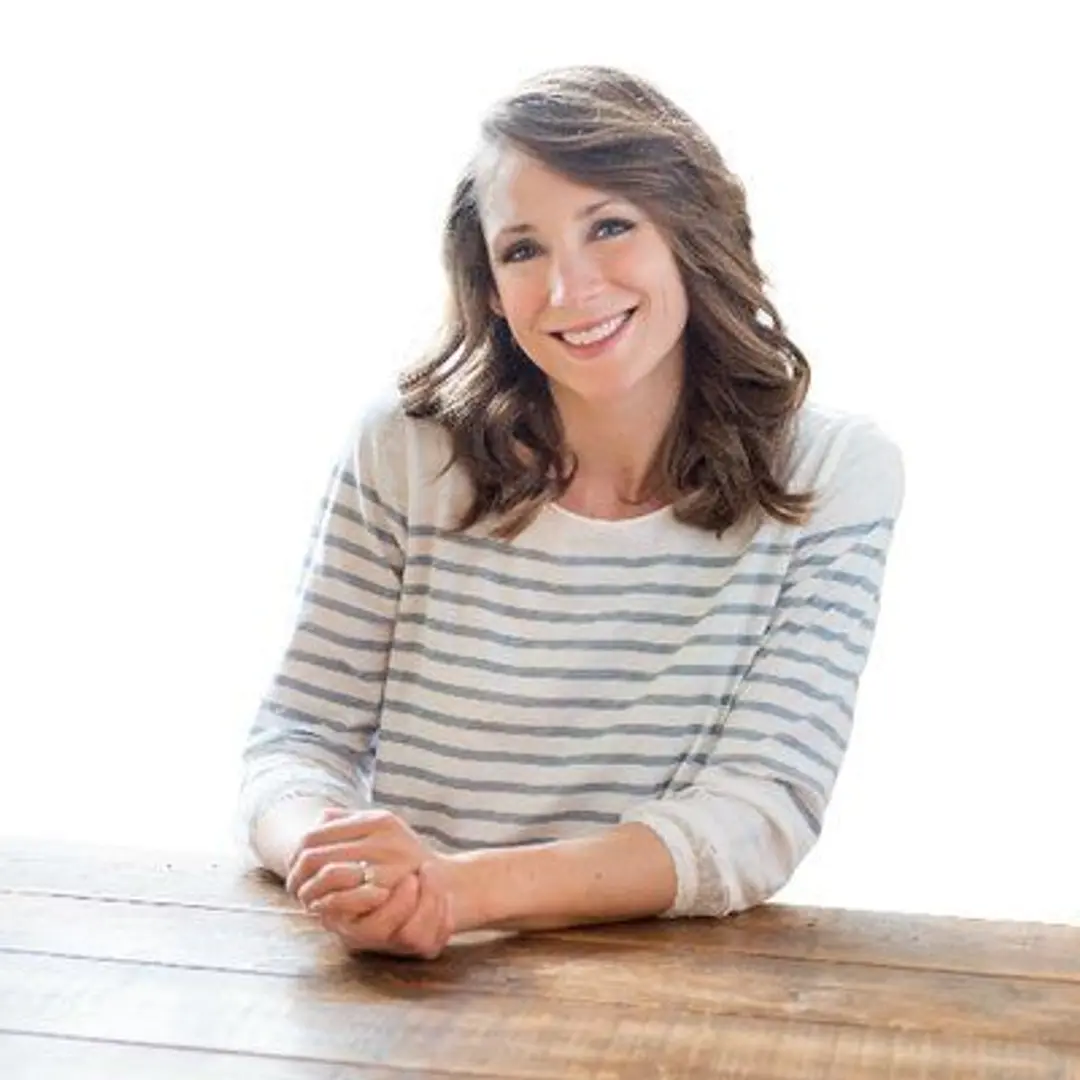 Nutrition Reviewer
Natalie is a registered dietitian nutritionist with a passion to help others live their best life through food, fitness, safer beauty and a healthy lifestyle. She has expertise with a variety of diets and diseases and believes that there is no one-size-fits-all approach for health.
Comments/ Reviews