Want an easy and tasty meal that packs a healthy punch? Simple: go with chicken legs. They're inexpensive to buy, versatile to make, and easy to cook with. In this article, we have rounded up a list of fantastic chicken leg recipes just for you!
Best Chicken Leg Recipes
Oh chicken legs, they can be made crispy, crunchy, or absolutely tender.
Found what you like? With chicken legs, the possibilities are endless.
Reasons to Love Chicken Legs
Chicken legs have always been a classic cut on the plate. Here are four solid reasons why it's so easy to fall for these:
Chicken legs are downright delicious. Being dark meat, chicken legs are extra juicy and meaty, thanks to their high fat and muscle content. If you care most about flavor, you will definitely savor every bite.
They can be made into a variety of dishes. You can bake, grill, steam, boil, or fry these succulent chicken legs. From golden crunchy fried drumsticks to tender roasted chicken leg quarters, your next scrumptious meal is only one chicken leg away.
They are very cost-effective. The good news is, you can keep your budget in check when it comes to chicken legs. They are a great source of protein and are a cheaper alternative to chicken breasts, beef, or seafood.
They are extremely easy to cook with. It's hard to go wrong with chicken legs. There are no special skills required when it comes to these 'easy-going pals'. Unlike their chicken breast counterparts, which can become too dry if not cooked properly, you can yield moist and tender results with chicken legs almost every time.
Best Ways to Cook Chicken Legs
Again, chicken legs are super versatile and can be prepared in a number of different ways. Check out these cooking methods along with some helpful tips for juicy tasty chicken legs!
1. Baking
Oven-baked chicken legs never go out of style. 
The trick is to set the temperature low, around 350 °F, for about 2/3 of the cooking time so that the chicken legs are cooked thoroughly, then increase the temperature up to 425 °F and cook for the rest of the time. This should give your chicken a beautiful golden brown color.
2. Grilling
Grilling gives your chicken legs a gorgeous charred exterior and a delicious smoky flavor.
For this method, it's best to use a marinade instead of a dry rub to avoid burning, since the chicken flesh comes in direct contact with flames.
If you want your chicken to be flavorful, marinate the meat overnight or a couple of hours before grilling for better absorption.
If possible, set aside some marinade, simmer it to thicken a little, then brush it over your chicken legs as they cook for a boost of color and flavor.
3. Boiling
You can always get a bunch of health benefits out of boiled chicken, since there is no cooking oil required for this method.
However, the key to flavorful boiled chicken legs is not in the meat itself, but in the broth! Make sure to season the water with herbs and spices while boiling so that the chicken can take all in the flavors.
4. Pan-frying
Crunchy golden fried chicken legs, if done right, are hard to beat.
Season the chicken legs with a dry rub, then roll them through a flour mix before frying for flavorful results.
The heat of your cooking oil is also important, make sure it is hot and ready when you place the chicken in. After that, turn the heat back to medium to avoid overcooking.
And if you're looking for that amazing crunch, simply fry your chicken twice. Place the fried chicken on a rack or paper towel-lined plate to drain the excess grease, then fry them one more time.
Chicken Leg Recipes
A huge fan of chicken? Come, these chicken leg recipes make amazing meals, as they are easy to cook, quick to be done, and awesome to taste.
Ingredients
Directions
Pick your favorite recipe.
Gather the ingredients.
Follow the instructions to give you incredibly tasty chicken leg recipe ready in less than an hour!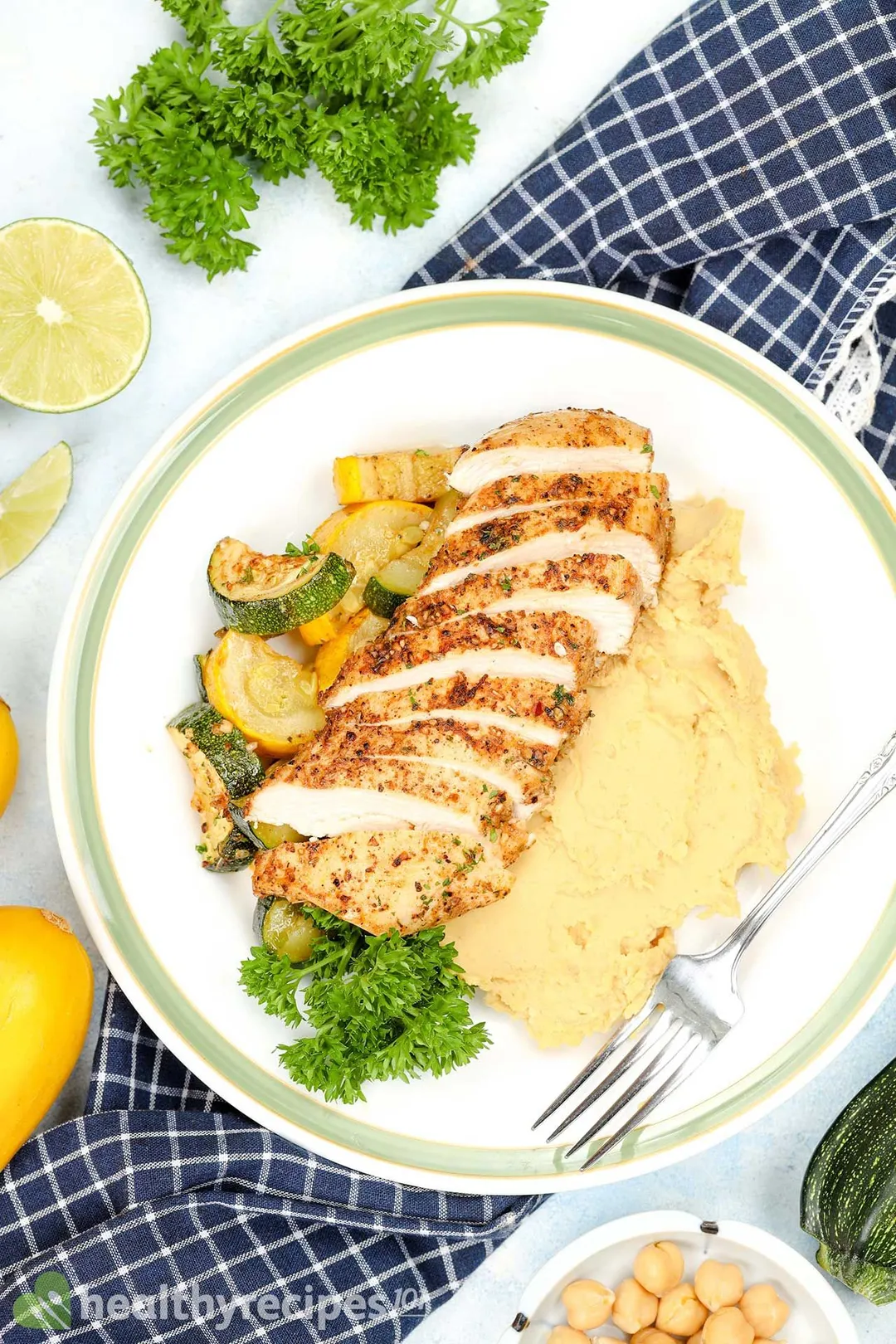 Previous Recipe
Chicken Breast Recipes for Dinner
Chicken Breast Recipes for Dinner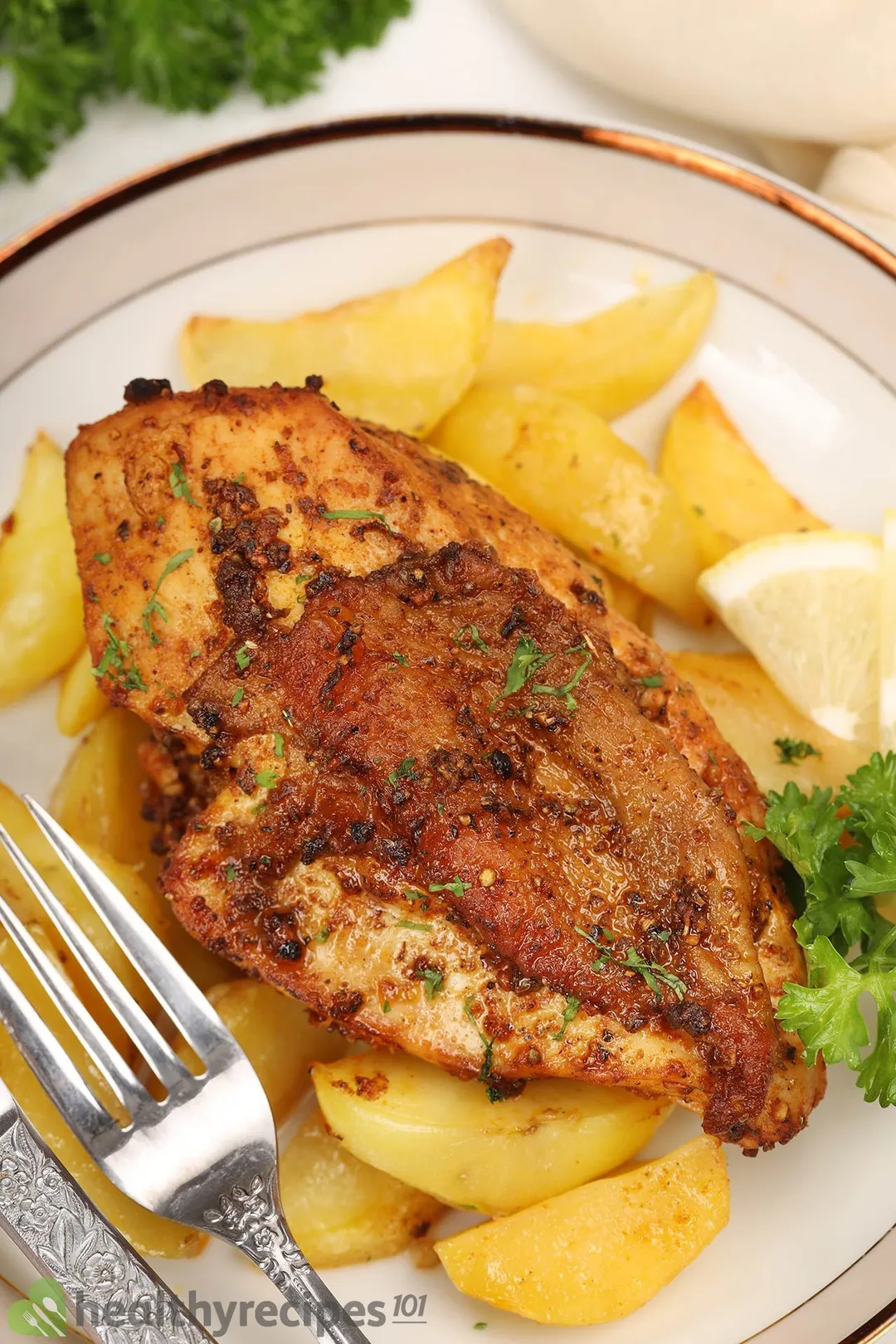 Next Recipe
Grilled Chicken Recipes
Grilled Chicken Recipes
Writer, Author
Luna Regina is an accomplished writer and author who dedicates her career to empowering home cooks and making cooking effortless for everyone. She is the founder of HealthyKitchen101.com and HealthyRecipes101.com, where she works with her team to develop easy, nutritious recipes and help aspiring cooks choose the right kitchen appliances.
Comments/ Reviews
I appreciate the clear instructions and tips on cooking temperatures and times, as well as the helpful photos that showcase the final dishes. Thanks for sharing these mouthwatering recipes!