Chicken breast has been saving dinner for as long as we can remember. How come? It's easy to cook, tasty to eat, and healthy for the body.
In this article, we've rounded up some of the top-rated recipes starring chicken breast recipes for dinner. From smoky grilled dishes and hearty casseroles to oven-baked ones, you're bound to find something to excite your palate.
Best Chicken Breast Recipes for Dinner
Here are some of the tastiest recipes starring chicken breast for dinner time. Delish!
Pick your favorite and whip it up for tonight's meal.
Reasons to Love Chicken Breasts Recipes for Dinner
When it comes to dinner recipes, chicken breast is among the favorite main ingredients, and there are solid reasons for this:
1. They make tasty and healthy dinners.
Compared to other red meat or dark meat cuts, chicken breasts are wonderfully lean, and low in fats and calories. This makes them one of the top choices for dinner, light-tasting and packed with nutrients! And the best part? You can have a satisfying meal without feeling too greasy: perfect for a weeknight staple! 
2. They are quick and easy to prepare.
This cut of meat makes prepping a breeze. You can leave a chicken breast as is or easily slice or chop it.
Plus, with dinner being the last meal of the day, it's great to have simple-to-cook-with ingredients, and the less prepping the better.
What to Make With Chicken Breast for Dinner
There are lots of great recipes with chicken breasts that you can use to give diversity to your meals. Here are some delicious ideas for whipping up dinner with chicken breasts: 
Make chicken casseroles: Chicken casserole makes the perfect comfort food. It's also great that you can throw together leftover ingredients to create a whole new hearty dish.
Make chicken rice: This pairing is always so delicious to eat and easy to make. You can have the chicken breast grilled, baked, or air-fried, then serve it with rice. Simple and fulfilling!
Make chicken piccata/chicken francese: If you love adding some tangy flavors to your chicken breasts, then these two dishes are a must-check. While the sour taste of chicken piccata comes from the capers, that of chicken francese comes from the lemon juice.
Make chicken burritos: You can enjoy chicken burritos right at home: at the table or on the couch. They're also great for take-outs, being super easy to transport. And since the tortilla used to wrap the burrito is lower in calories than sandwich bread or burger buns, you can add lots of ingredients for the filling while keeping the calories in check.
How Do You Cook Chicken Breast Without Drying It Out?
It's simple to cook chicken breasts, but they can be unbearably dry if you don't cook them right. Here are some useful tips to help your chicken breasts stay nice and moist on the plate:
Use fresh chicken breasts. We recommend them over frozen ones or those kept in the fridge for days. Chicken breasts are lean cuts of meat with a low fat content, so they don't keep moisture well in the fridge.
Use an oil-based marinade. Having oil in your marinade, such as olive oil, helps tenderize the meat and locks in the moisture better. Let your chicken sit in the marinade for a while before cooking.
Watch your cooking time. This is the most essential step in the cooking process—make sure you follow the instructions on the heat and the timing of the recipe. It's okay to check the chicken a few minutes earlier to see if it's done yet, but overcooked chicken is unsavable.
Let it rest before slicing and serving. This allows the juices in the cooked chicken breasts to distribute evenly, giving us moist and juicy meat.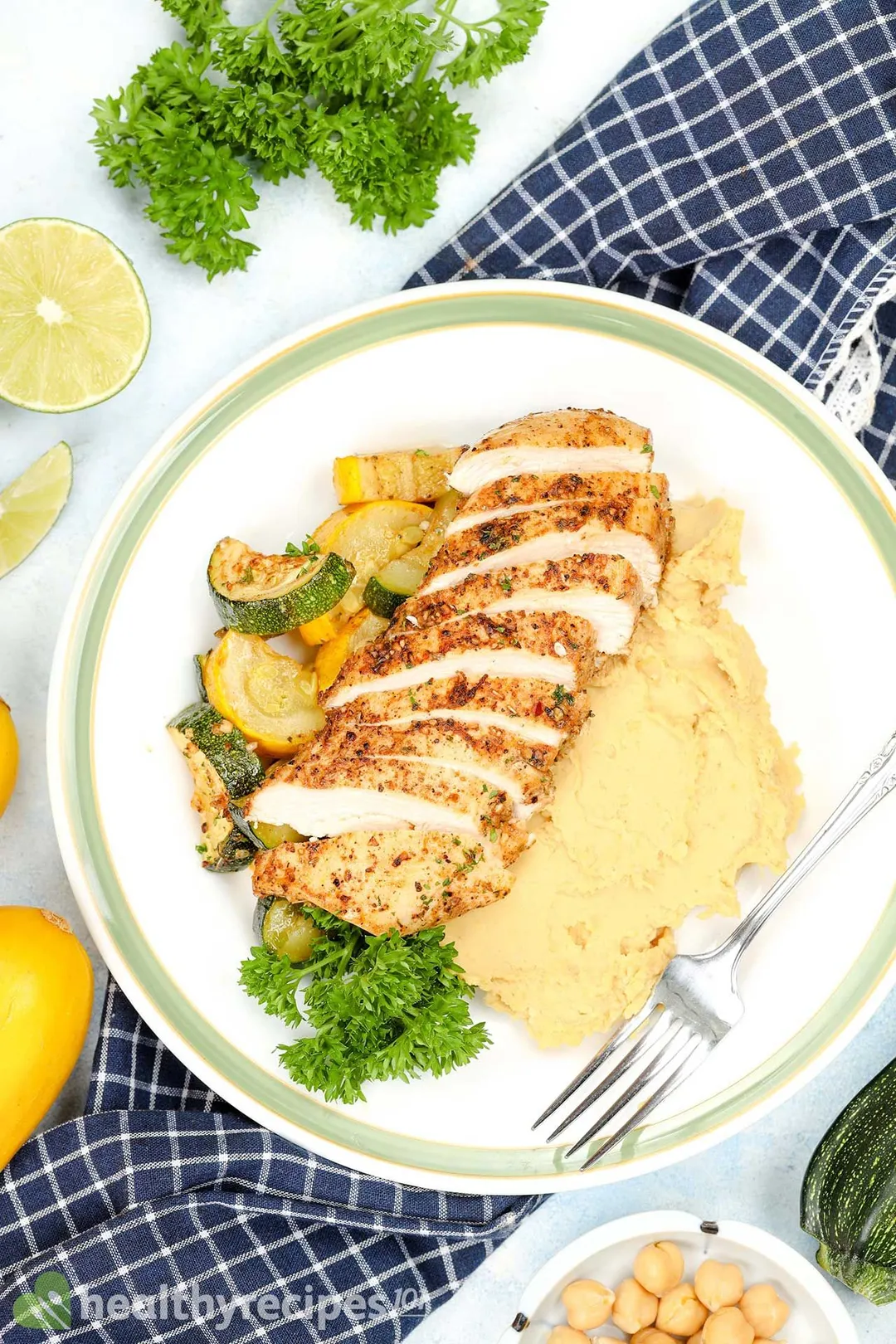 Chicken Breast Recipes for Dinner
These chicken breast recipes for dinner are great as they are nutritious and delectable. Come and dive into these delicious flavors!
Ingredients
Directions
Pick your favorite recipe.
Gather the ingredients.
Follow the instructions to give you incredibly tasty chicken breast dishes ready in less than an hour!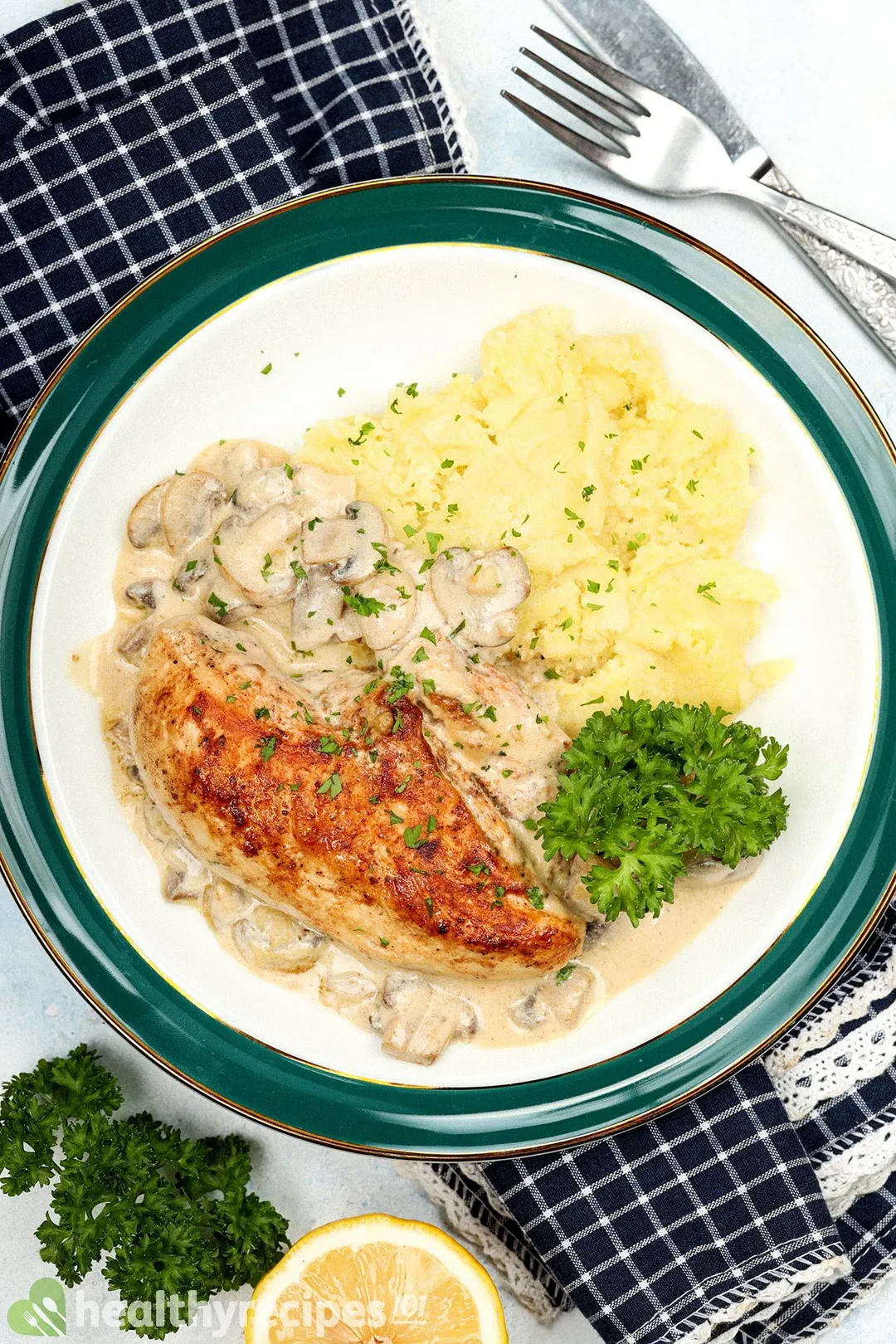 Previous Recipe
Chicken and Mushroom Recipes
Chicken and Mushroom Recipes
Next Recipe
Chicken Leg Recipes
Chicken Leg Recipes
Writer, Author
Luna Regina is an accomplished writer and author who dedicates her career to empowering home cooks and making cooking effortless for everyone. She is the founder of HealthyKitchen101.com and HealthyRecipes101.com, where she works with her team to develop easy, nutritious recipes and help aspiring cooks choose the right kitchen appliances.
Comments/ Reviews