This oven-roasted potatoes recipe is really simple to prepare, allowing you to enjoy a wonderful side dish with minimal work. Boil potato pieces until they are just soft, roughen their surfaces with butter, spices, herbs, and seasonings; and then roast them until they are crisp and crackling.
The results are delicious hunks of potatoes that are beautifully golden on the outside and pillowy-tender on the inside.
The Differences Between Roasted and Baked Potatoes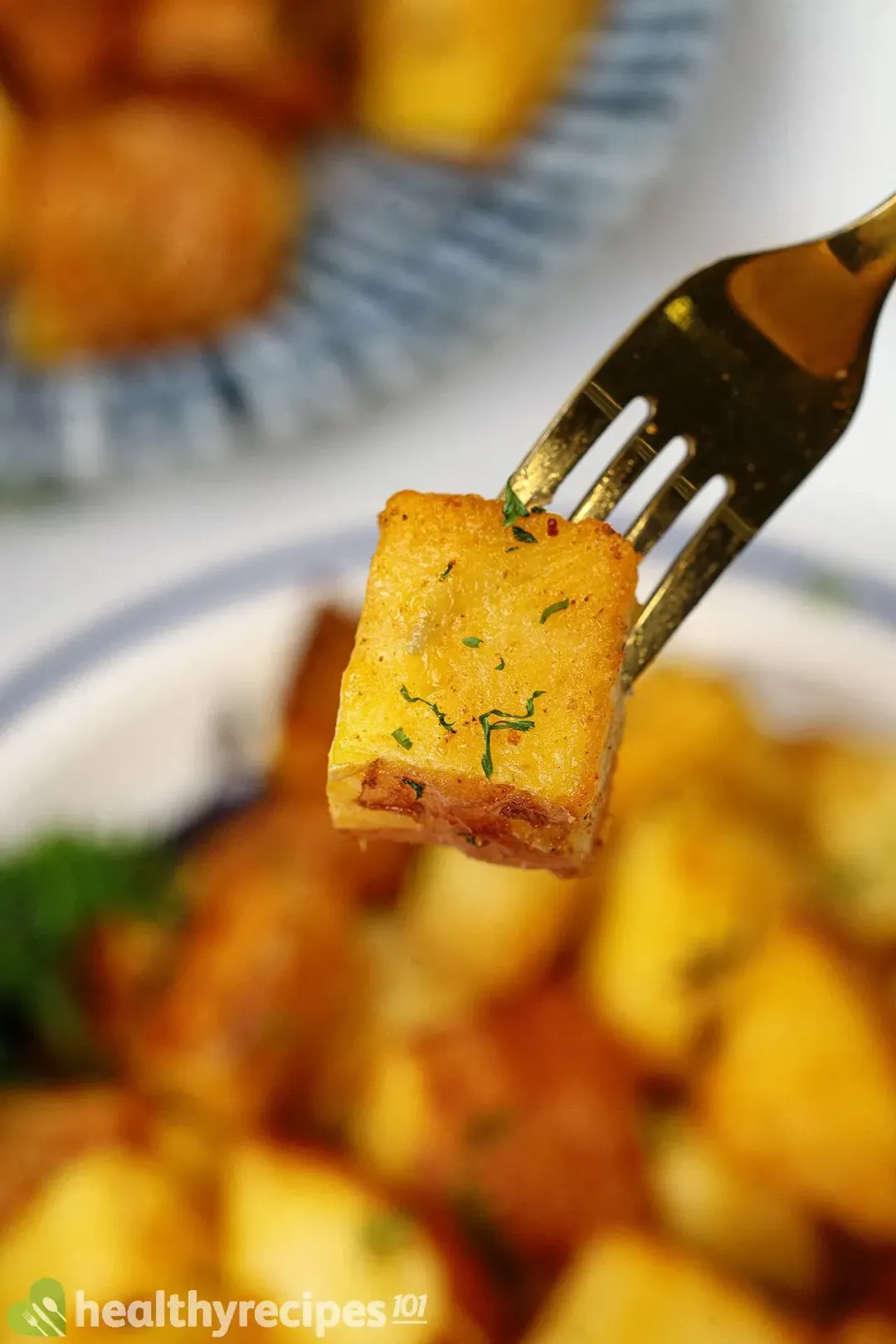 The main distinctions are the preparation and the oven temperature.
Baked potatoes are typically cooked whole while roasted potatoes are first cut into smaller pieces. Roasting potatoes also includes pre-cooking the food, such as parboiling the potatoes in this recipe. Baking, on the other hand, is the process of cooking dishes directly in the oven.
In terms of temperature, roasting requires an oven temperature above 400° F, whereas baking occurs at temperatures of 375° F and below.
As for the taste and texture of each variety, we believe it's best to test out the differences for yourself. Check out our Air Fryer Baked Potato Recipe and Twice Baked Potatoes Recipe for specific guides on how to bake up extremely scrumptious potatoes with very little effort.
Ingredients for Roasted Potatoes
The ingredients for our roasted potatoes are straightforward but yield astounding results. The recipe should start with the right potatoes — russets. They have the crispiest crusts and become a delicate golden color when roasted while their interiors become soft and fluffy.
Yukon Golds work wonderfully in this recipe, too. With their reduced starch composition and greater sugar content, once roasted, their taste is greatly enhanced, but a little less crunchy in the crust department.
We don't recommend low-starch variants like red potatoes, as they are difficult to crispen up. Even if you do manage to produce a crunchy skin, they quickly lose their crispness and become soft and supple.
While some recipes call for peeling potatoes before roasting, we prefer to leave the skin on. It provides texture and creates an aesthetically pleasing appearance.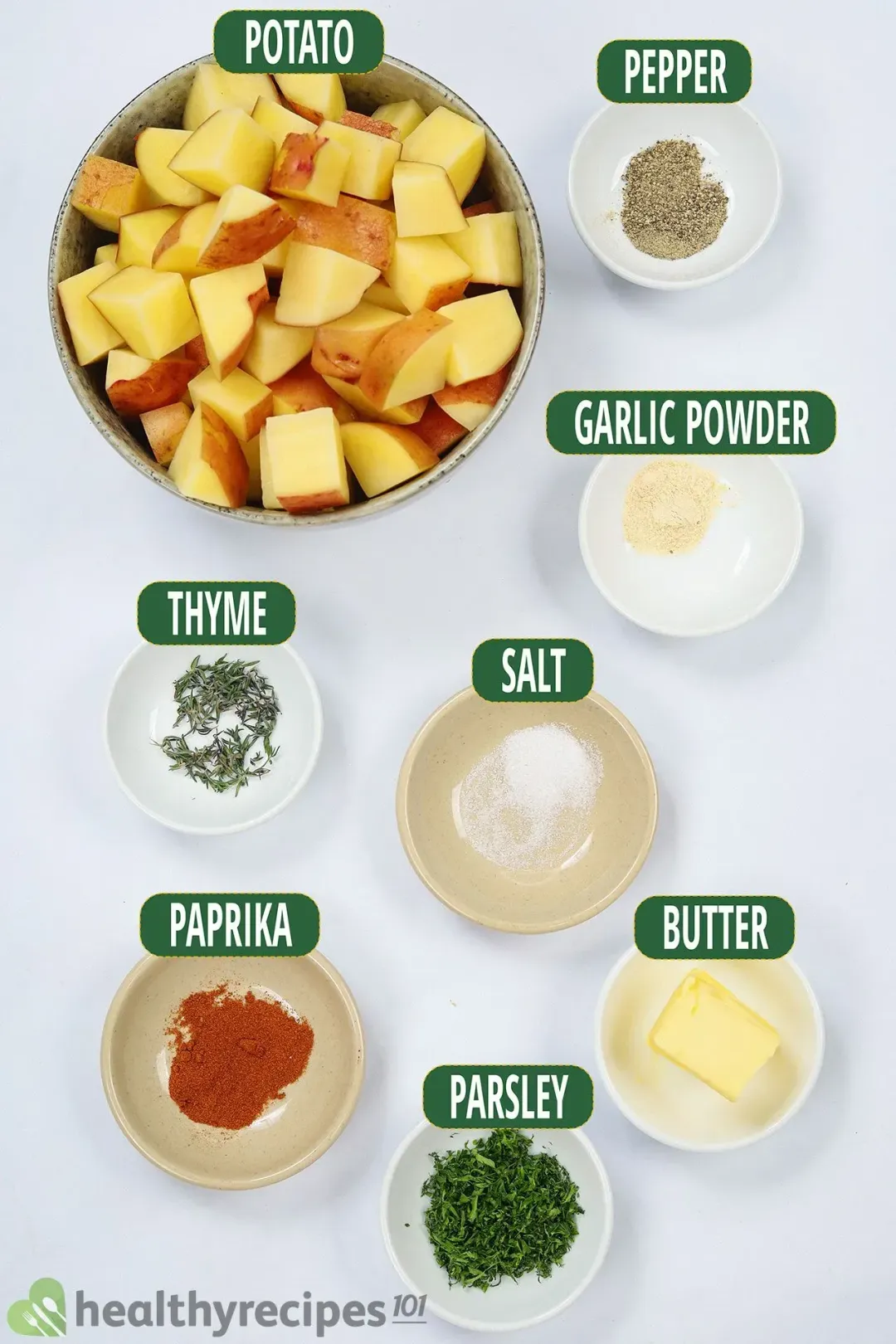 If you are using small potatoes, you may split them in half, or if they are very small, you can simply pierce them with a fork or knife to enable the steam to escape before baking.
The final step in the process is adding some aromatics for a little more flavor. You may use dried herbs, but fresh herbs are preferable. We've found that the high temperature can cause fresh garlic to burn, so roasted potatoes are one of the few instances where we prefer to substitute garlic powder for fresh.
Should You Boil Potatoes Before Roasting Them?
The keys to the ultimate roasted potatoes are boiling and roughing up. A thin slurry of mashed potatoes is produced, which adheres to the surface of the potato pieces and crisps wonderfully when baked in the oven.
In addition, the way you boil the potatoes also decides the texture. In the majority of potato recipes, we always start by cooking potatoes in cold water and then heating them to a boil.
This step ensures that the exteriors do not get mushy before the inside is fully cooked. This is especially essential for bigger potato chunks since the heat can take a considerable amount of time to reach the center.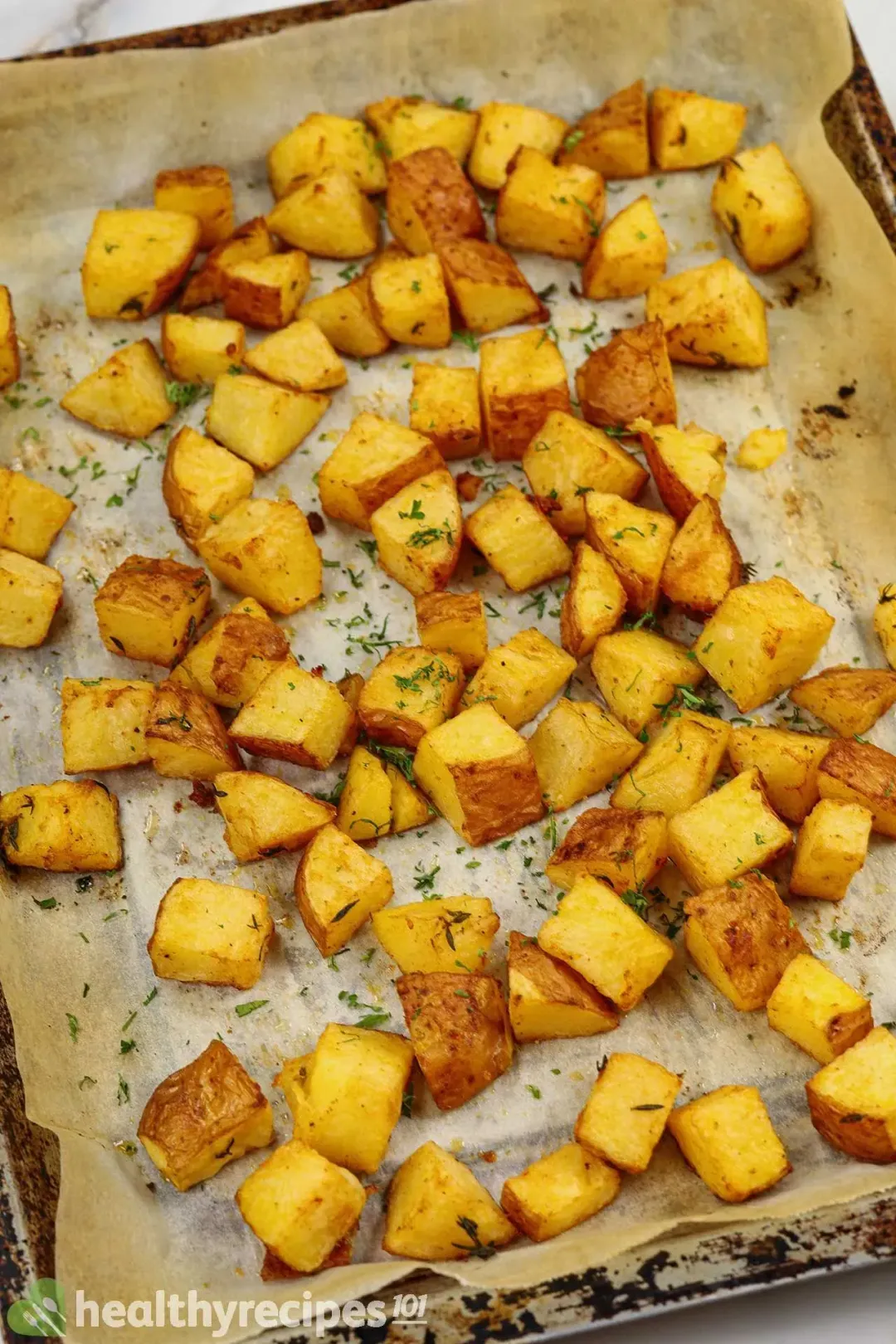 Is Our Roasted Potatoes Recipe Healthy?
Absolutely.
These roasted potatoes have only 250 calories, 3 grams of saturated fat, and 0 milligrams of cholesterol per serving, making them a healthy side dish.
Due to their high-fiber content, potatoes provide key health advantages, such as decreasing blood pressure and aiding the digestive system. 
In addition to fiber, roasted potatoes are rich in complex carbohydrates which make the potatoes more filling and help you digest more slowly. In other words, potatoes are a great option for weight management.
How to Serve Roasted Potatoes
In addition to being healthy, our roasted potatoes are irresistibly delicious. They are a substantial side dish that pairs well with steaks, roasts, chops, poultry, and shellfish. These potatoes may be served as a side dish with supper, as a ketchup-dipped snack, or even as the basis of a breakfast bowl.
Storing the Leftovers
Transfer the roasted potatoes to an airtight container and refrigerate for up to 4 to 5 days. Fortunately, they also freeze nicely: Place them in a freezer bag and store them for 3 months in the freezer.
When ready to use, warm in the oven (or toaster oven) or on the stovetop in a frying pan.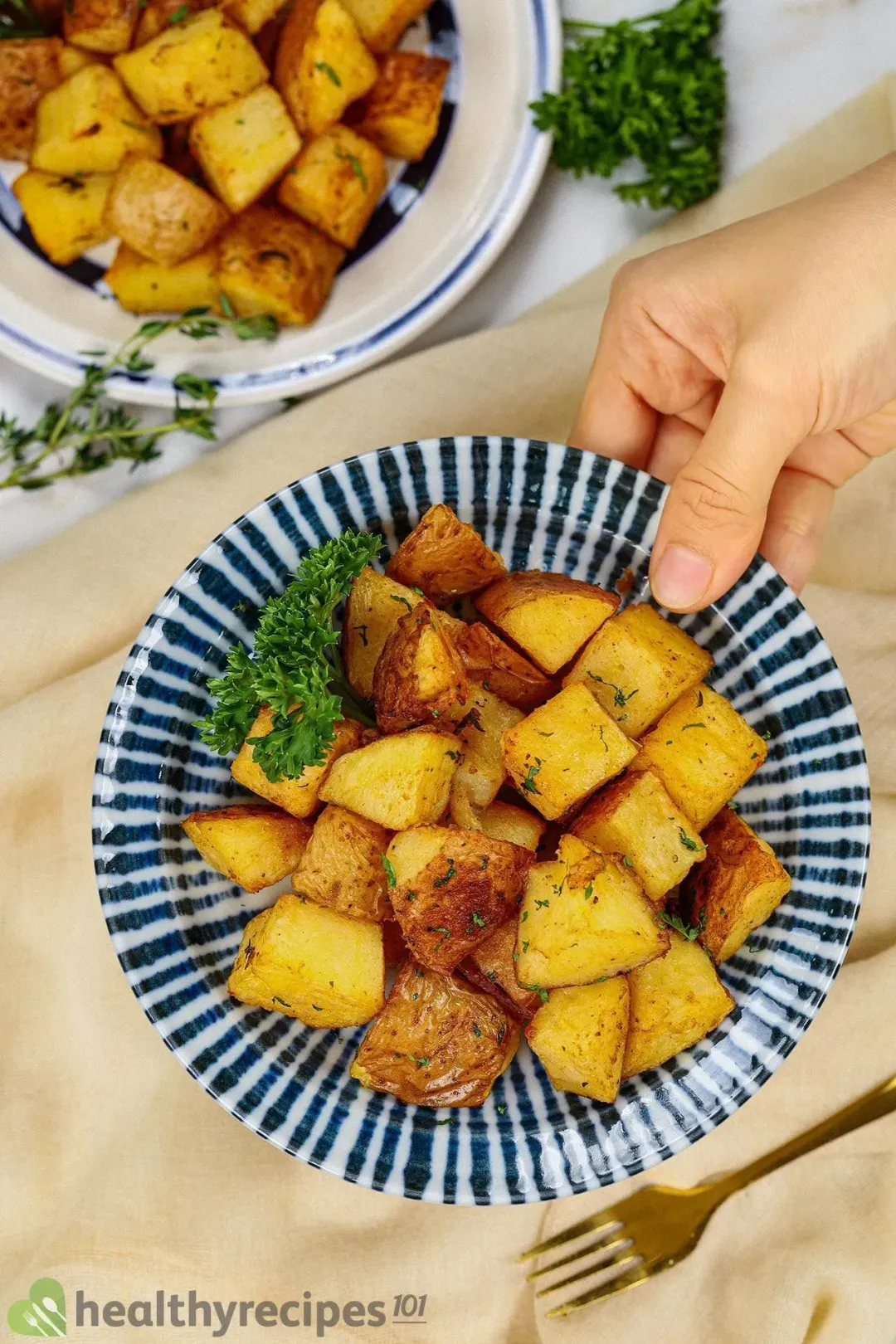 Love Roasted Food? Give These Recipes a Try!
How to Make Roasted Potatoes
This healthy roasted potatoes recipe makes a super simple side dish yet buttery and crispy and is perfect with any main dish.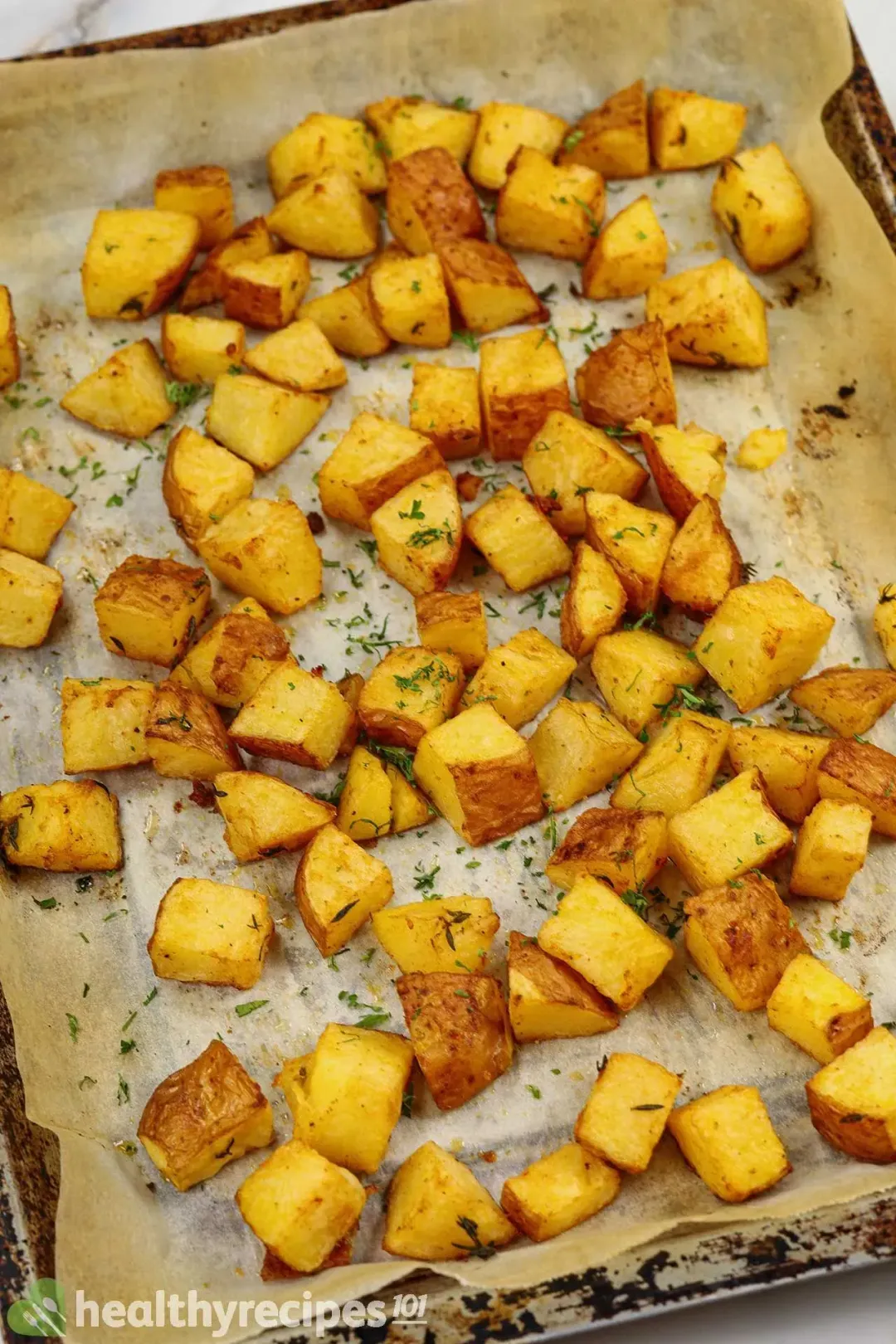 cook TIME

25 mins

prep TIME

10 mins

total TIME

35 mins
COURSE

Side Dish

CUISINE

American

SERVINGS

CALORIES

172 kcal
INSTRUCTIONS
Prep:
1
Scrub the potatoes (do not peel them) and cut into 1-inch cubes. Measure 24 oz.s.
2
Chop the thyme and measure 1 tsp.
3
Chop the parsley and measure 2 tbsp.
Cook:
1
Boil the potatoes: Add 24 oz potatoes to a pot of water and bring to a boil. Reduce to simmer and cook for 10 minutes. Take off the heat.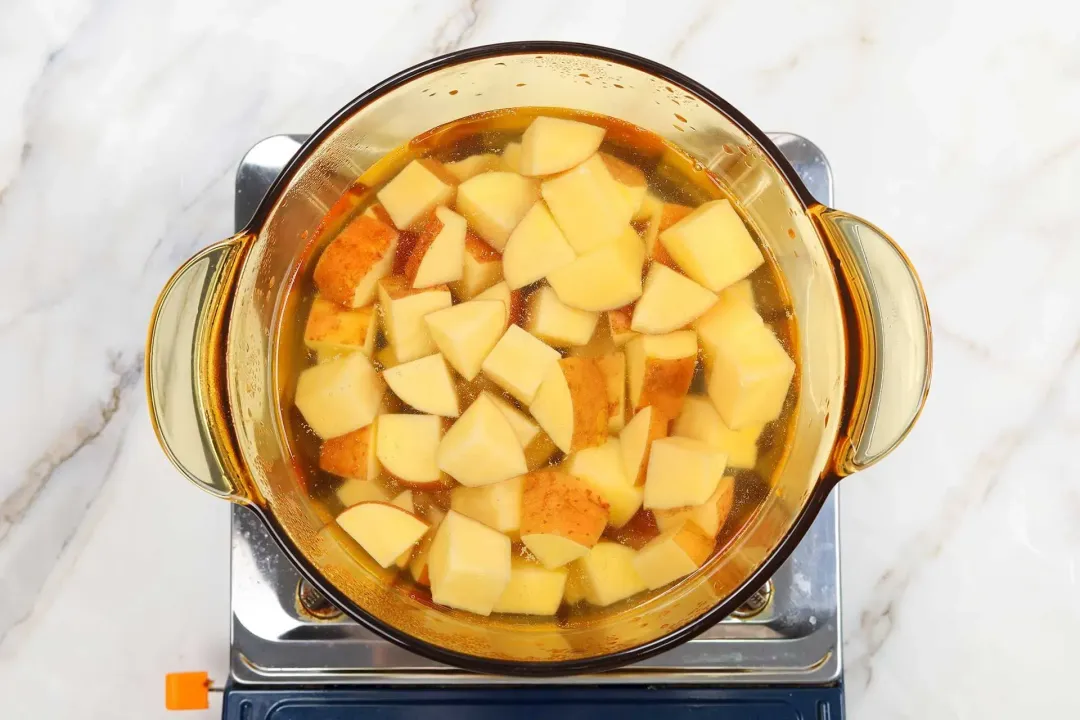 2
Season the potatoes: Drain the boiled potatoes and transfer them to a large bowl. Gently toss the potatoes with 1 tsp thyme, 1/4 tsp pepper, 1/2 tsp paprika, 1/2 tsp garlic powder, 1/4 tsp salt, and 2 tbsp unsalted butter.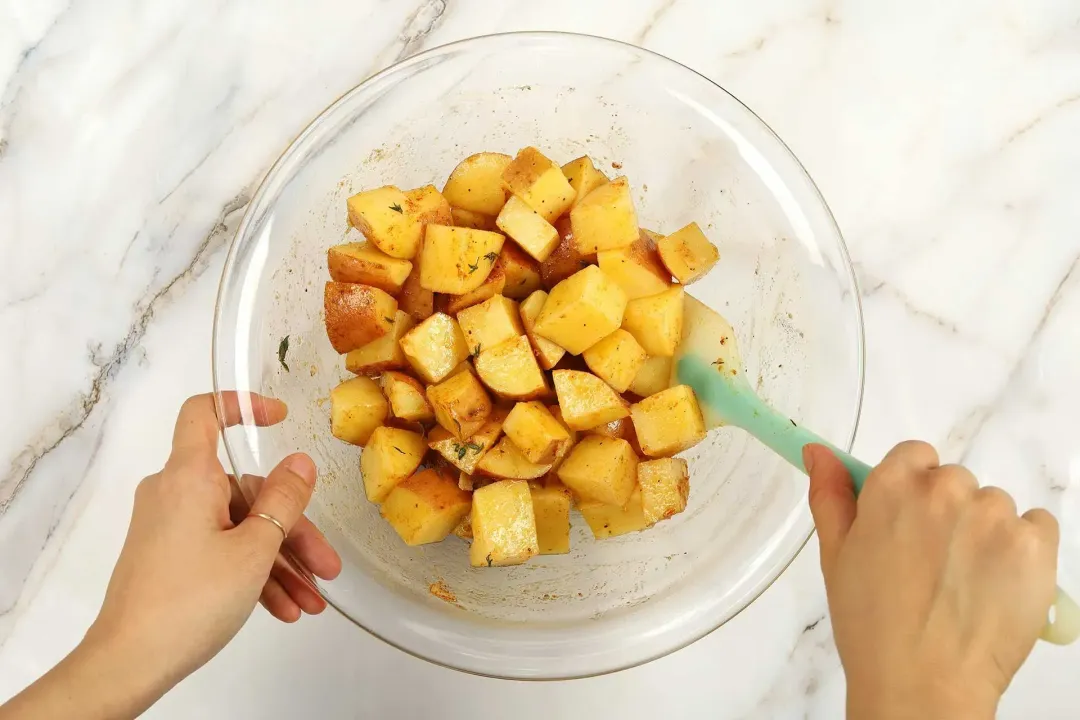 3
Bake the potatoes: Transfer the potatoes to a baking sheet lined with baking paper and spread out into one layer. Roast in the oven at 475 ℉ for 15 minutes or until the potatoes are brown and tender.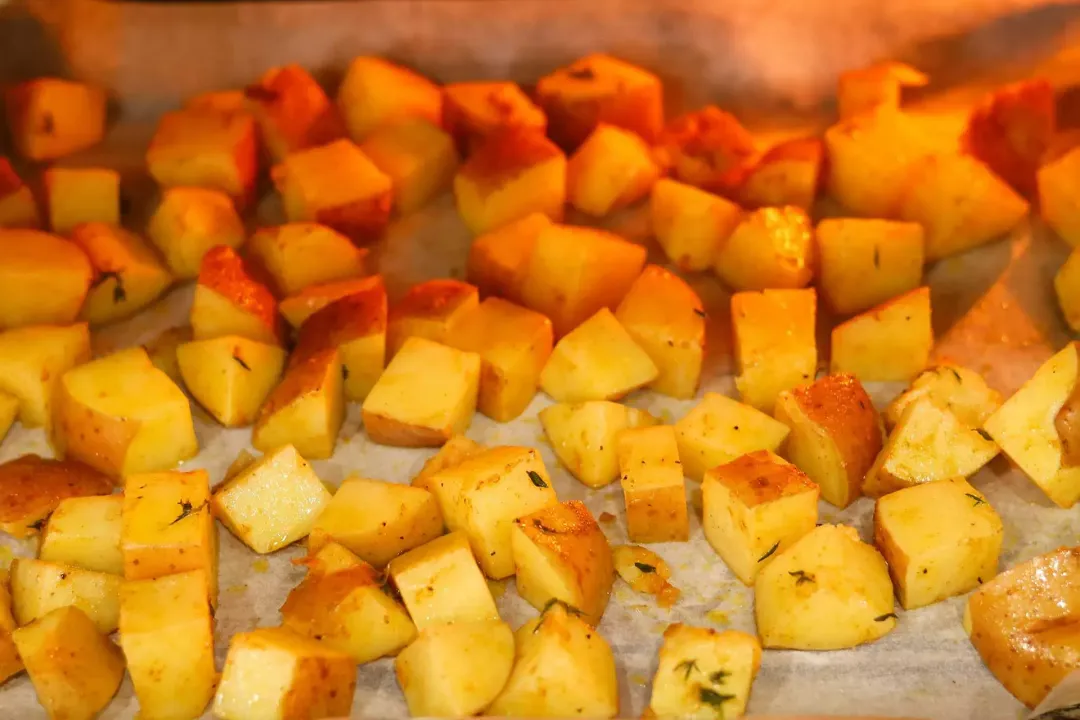 4
Serve the dish: Remove the potatoes from the oven. Garnish with 2 tbsp parsley and serve the dish immediately.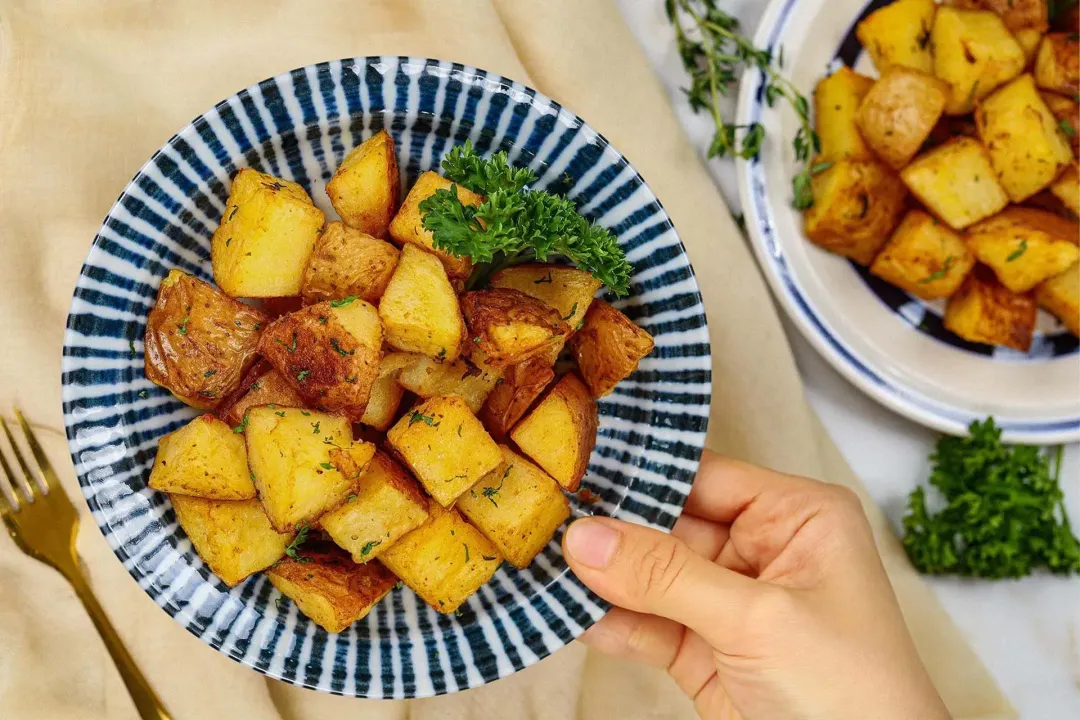 NUTRITION
Nutrition Facts
How to Make Roasted Potatoes
Amount Per Serving (1 serving)
Calories 172
Calories from Fat 54
% Daily Value*
* Percent Daily Values are based on a 2000 calorie diet.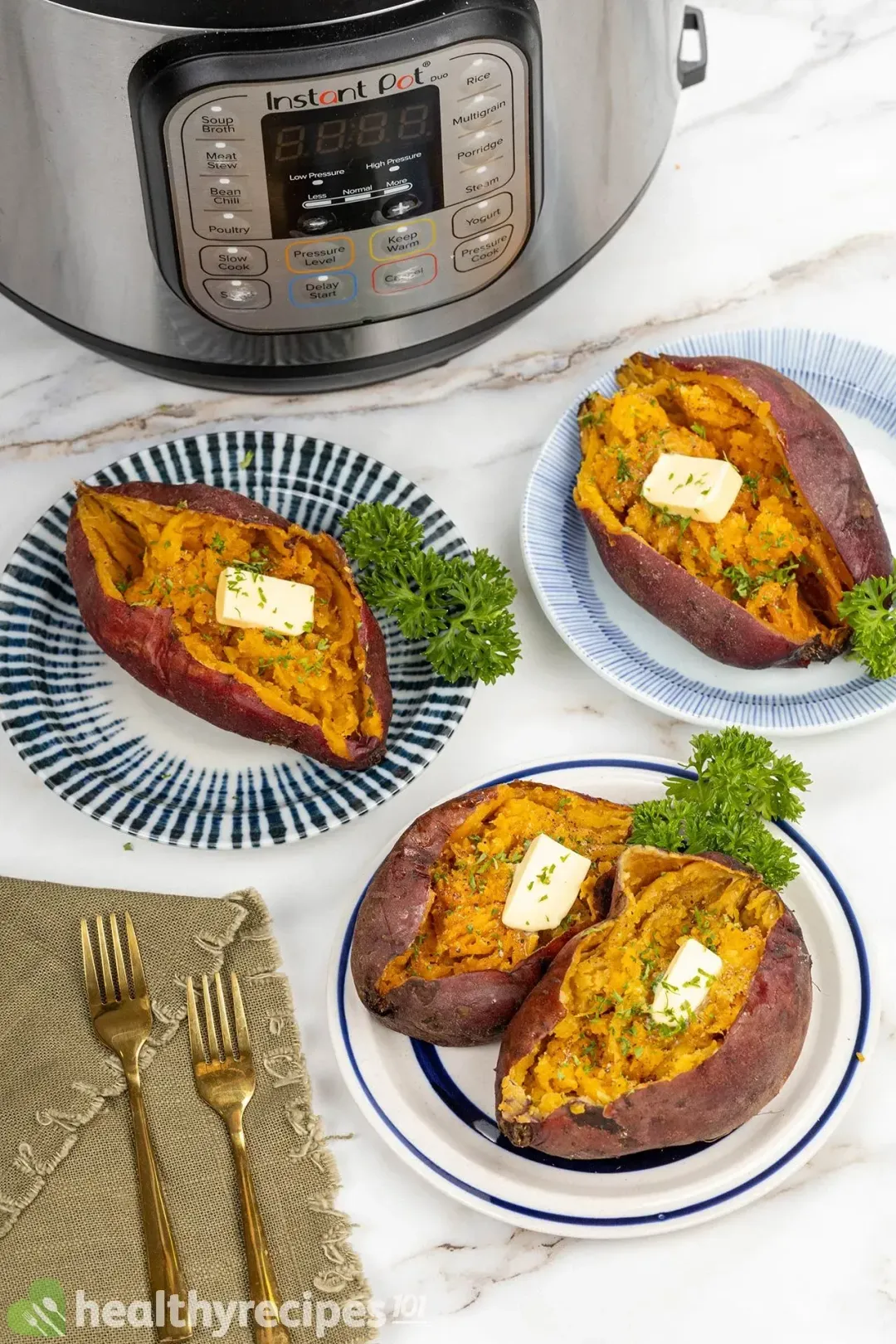 Previous Recipe
Instant Pot Sweet Potato
Instant Pot Sweet Potato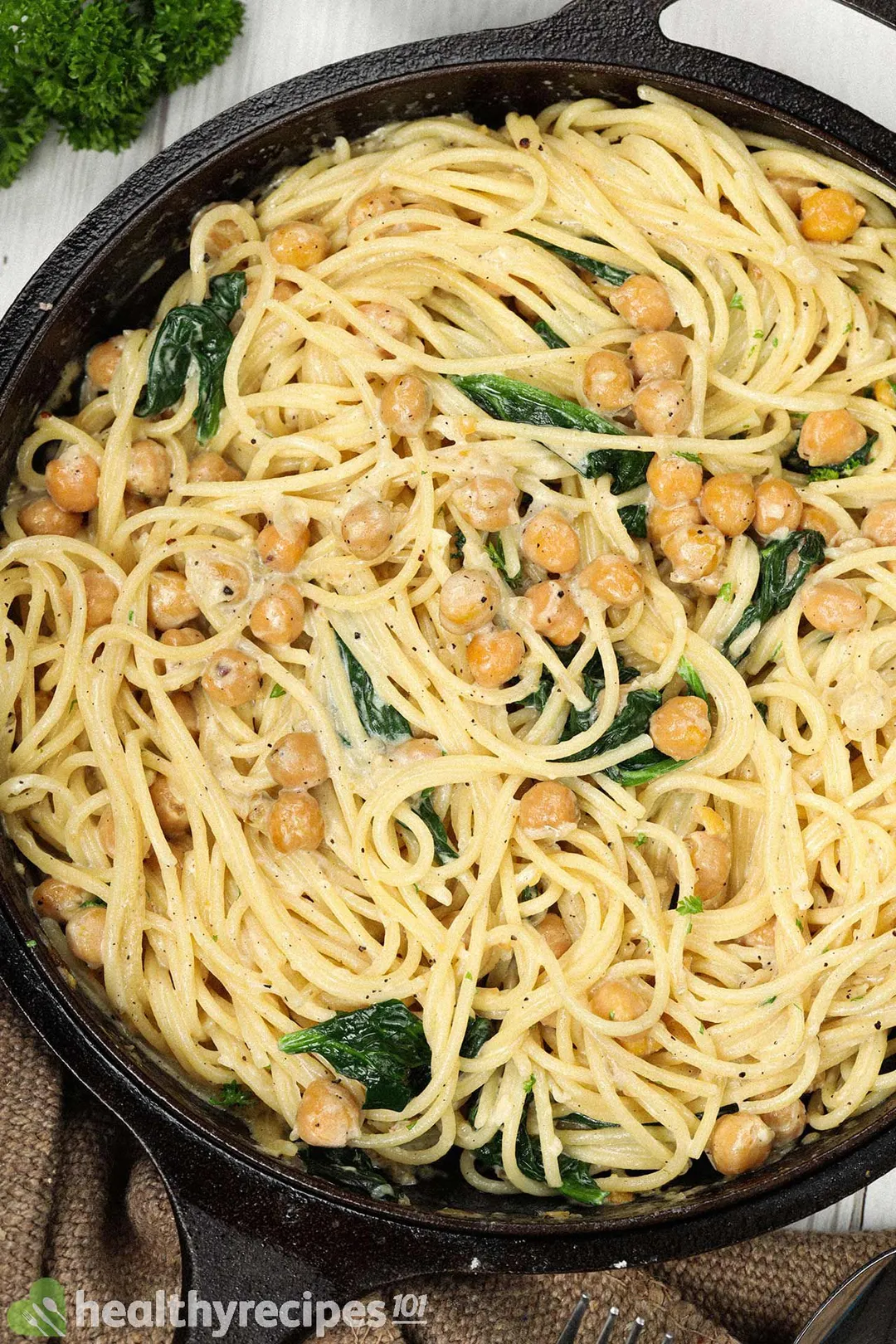 Next Recipe
Chickpea Pasta
Chickpea Pasta
Head Chef, Culinary Consultant
Tuyet Pham is an award-winning Saigonese chef who believes that joy is the secret ingredient to delicious food. At Healthy Recipes 101, Tuyet personally tests and simplifies every recipe, ensuring maximum flavor with minimal effort. With a background at prestigious French restaurants P'TI Saigon and Le Corto, Tuyet knows how to make every dish exceptional.
Writer, Author
Luna Regina is an accomplished writer and author who dedicates her career to empowering home cooks and making cooking effortless for everyone. She is the founder of HealthyKitchen101.com and HealthyRecipes101.com, where she works with her team to develop easy, nutritious recipes and help aspiring cooks choose the right kitchen appliances.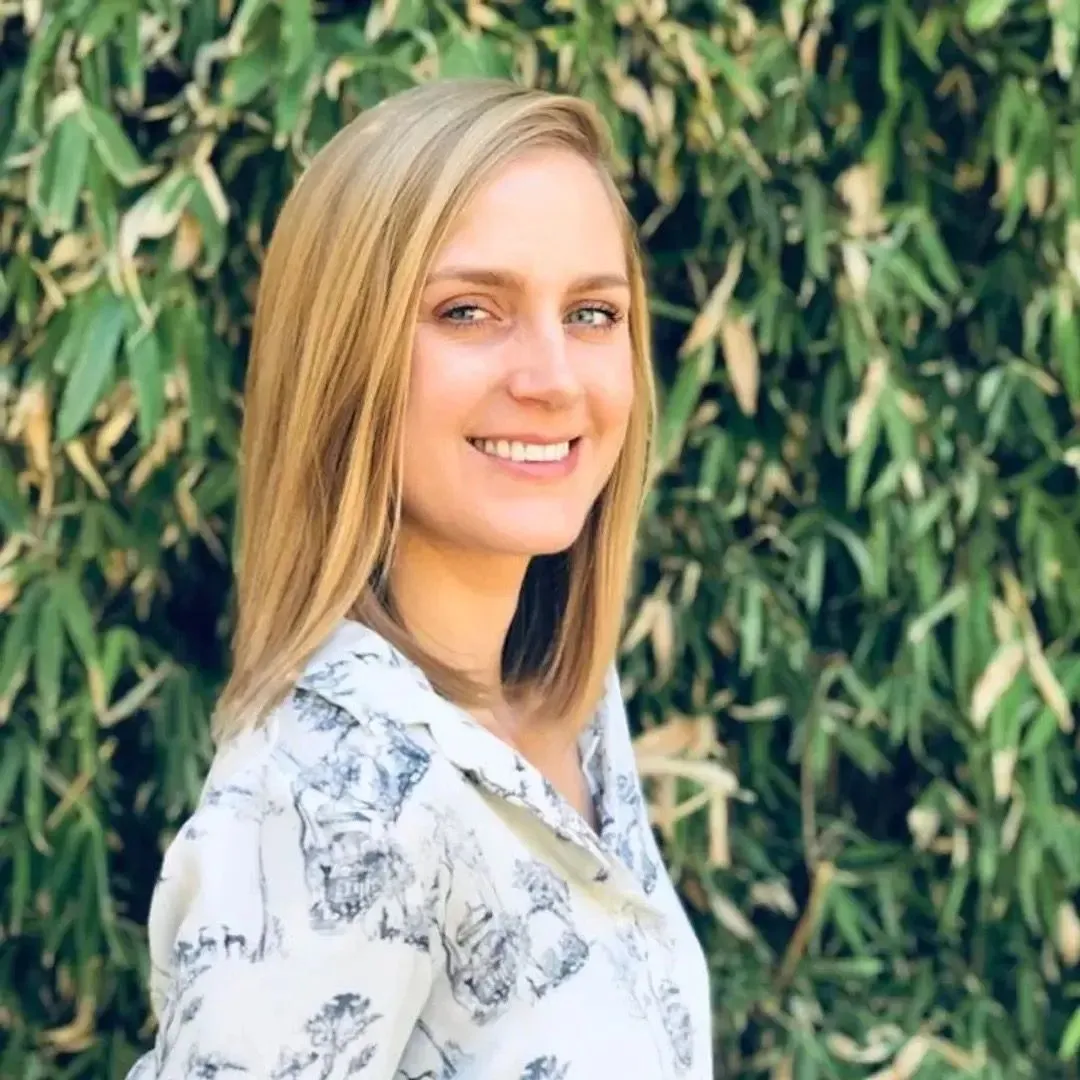 Nutrition Reviewer
Emily Rogers is a California-based Registered Dietitian Nutritionist who specializes in Public Health Dietetics. She has had an eclectic career working as a health educator, nutrition counselor, recipe developer, clinical dietitian and outpatient dietitian. Emily is currently a full-time Public Health Nutritionist with the County of Orange where she teaches Nutrition Education and Community Nutrition courses.
The recipe is easy to follow and makes a delicious side dish.