Juicy and flavorful chicken has never been easier with this Instant Pot chicken breast recipe. Yes, we mean it. Never eat tough and rubbery chicken breasts again.
The chicken cooks beautifully and holds its shape well for slicing, blending a variety of savory and bold flavors into your meal. It's also freezer-friendly, so you'll have fresh shredded meat ready to add to light salads or other meals any day of the week!
Is It Healthy to Cook Chicken Breast in an Instant Pot?
Yes, it is.
This Instant Pot chicken breast is a protein-rich and low-carb dish that will be a hit with  many Keto dieters. Besides incorporating chicken breast as a source of lean protein, this recipe calls for just the right amount of  heavy cream, butter, and shredded parmesan cheese, keeping the levels of  fat in check.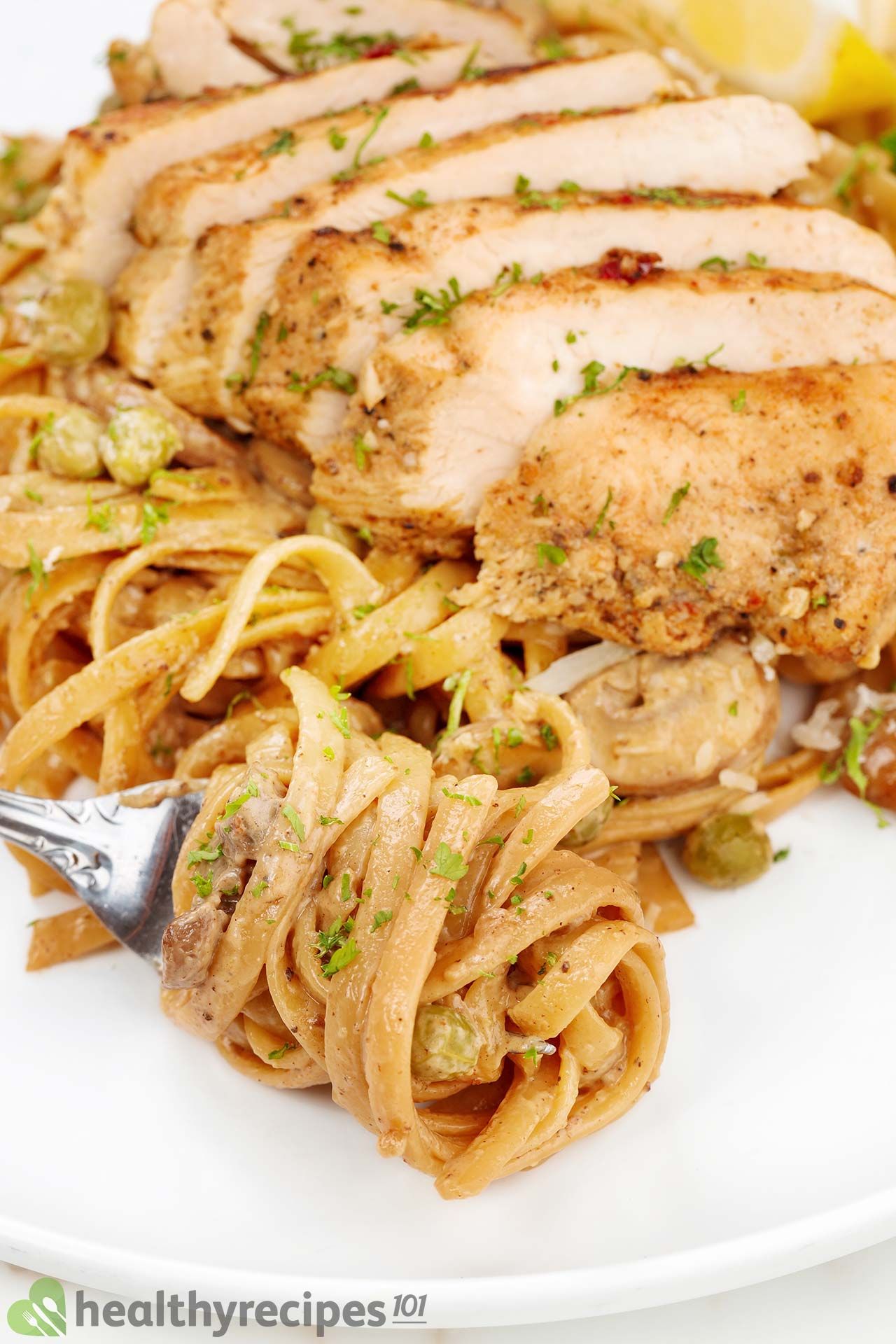 Main Ingredients
1. Chicken Breast
In today's recipe, we use skinless, boneless chicken breasts for the leanest and quickest meal. Skin-on and bone-in chicken breasts can also complete the dish, but will require a slightly longer cooking time.
While frozen chicken breasts are a common choice for a quick and convenient weeknight dinner, we can't recommend going frozen for this Instant Pot dish. Frozen meat doesn't brown or sear well, nor does it absorb spices and seasonings as thoroughly as fresh meat.
Here are some other recipes with chicken breast that we made using different cooking methods:
Pan-seared chicken breast — A great option for all sorts of meals. Featuring mushrooms, carrots, and asparagus, this dish delivers a rich and royal flavor to make a well-rounded meal.
Healthy baked chicken breast — Chicken breast is always a go-to source of lean protein as it's quick to cook, affordable, versatile, and is very easy to incorporate into a variety of meals. And this dish proves exactly that!
Healthy stuffed chicken breast — You'd want to make a place on your recipe bookmarks for this hearty and fulfilling spinach stuffed chicken breasts. Juicy tender chicken filled with a cheesy, melt-in-your mouth fillings are our guarantee.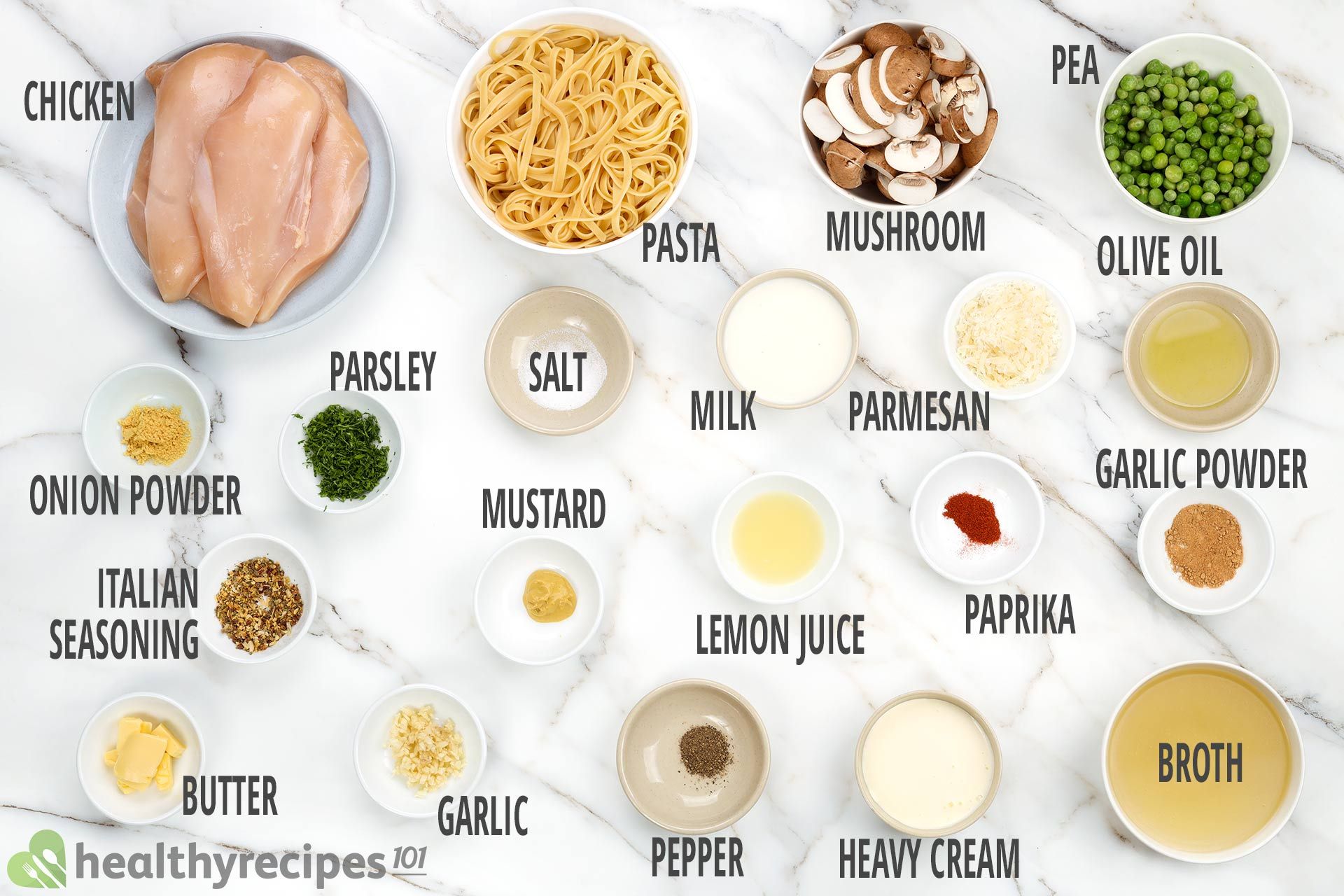 2. Seasonings and Other Additions
You'll want to use basic and simple additions that work harmoniously with each other. Here are our ideas for excellent flavor enhancement:
Italian seasoning, garlic powder, and onion powder — this trifecta adds more volume and deep flavors to the chicken breasts.
Paprika and mustard — for a light tang.
Lemon juice — freshly-squeezed always works best.
Heavy cream, parmesan cheese, milk, and butter – this combination works as the base to create a perfectly-creamy lemon sauce while adding a kick of flavor.
How to Cook Chicken Breast in the Instant Pot
Thanks to the high-pressure cooking method, the chicken breasts cook and hold their shape perfectly in half the time normally required for oven-baked birds. See below for a round up of this recipe with images: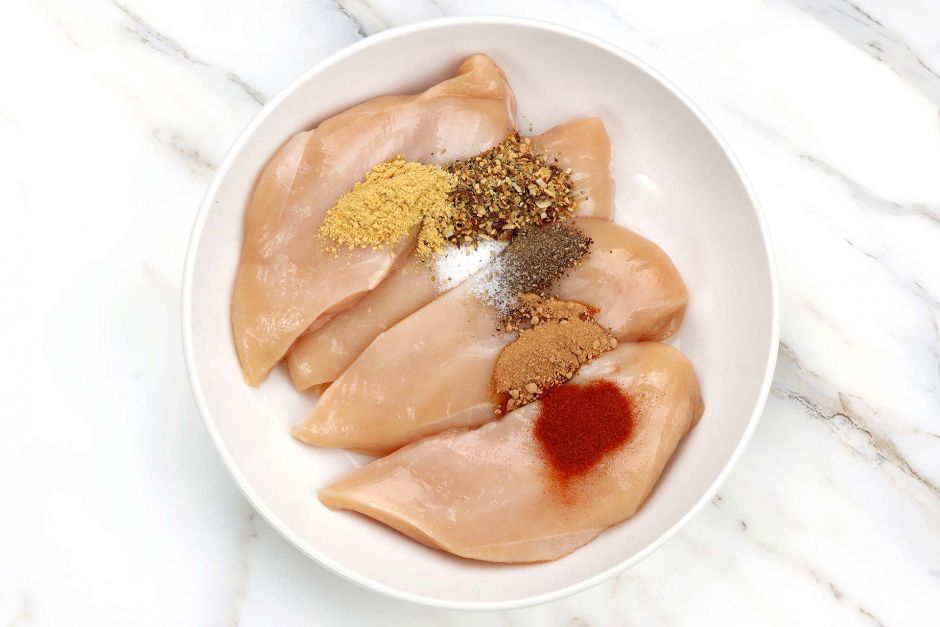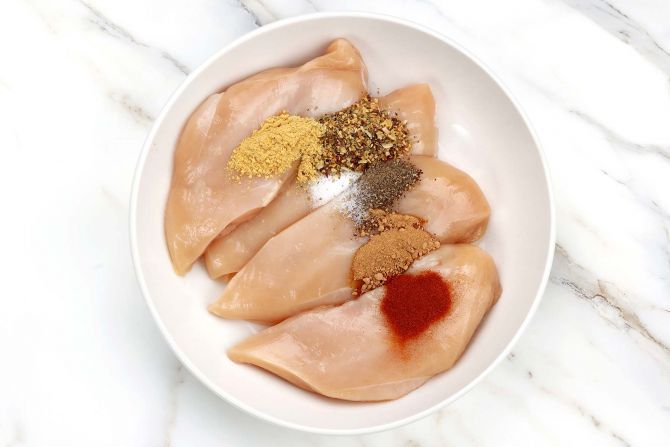 Toss chicken breasts with spice mix.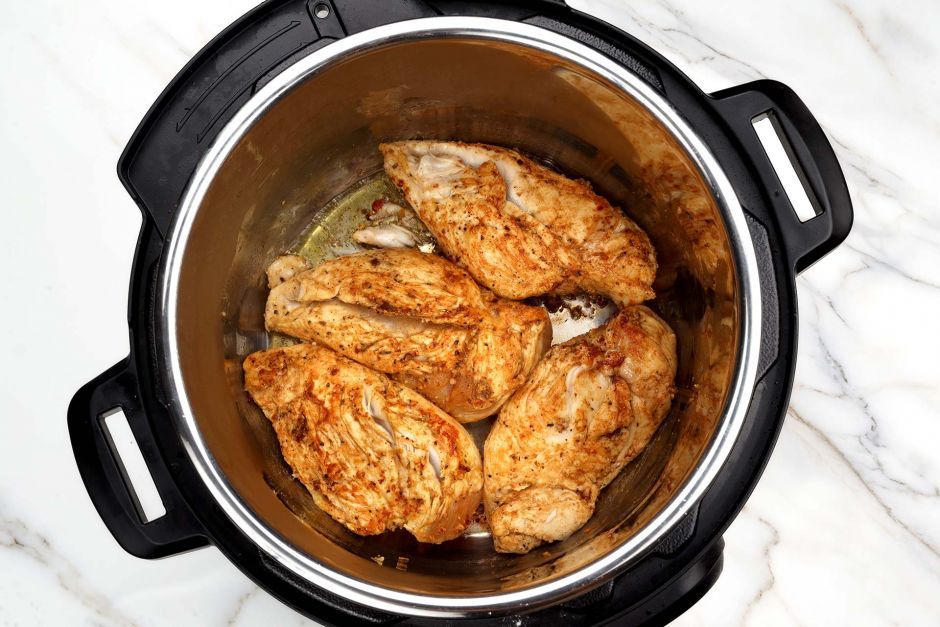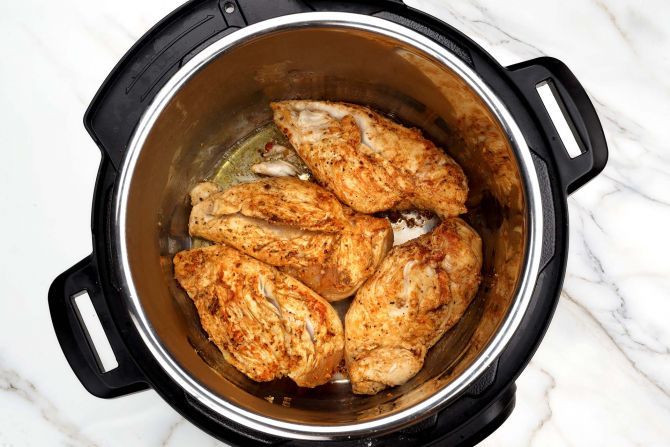 On the "Sauté" setting, sear chicken breasts in olive oil on both sides. Set aside.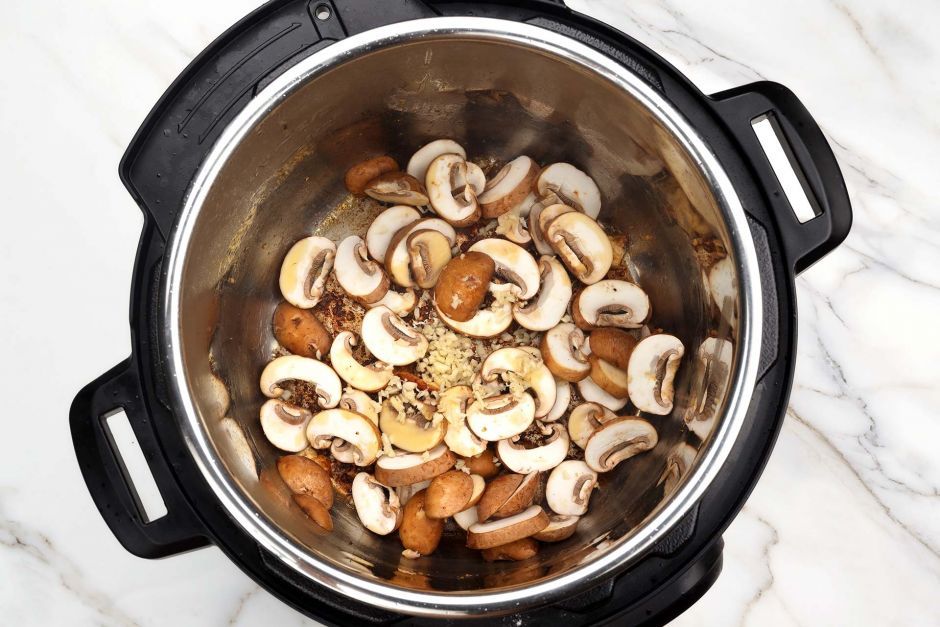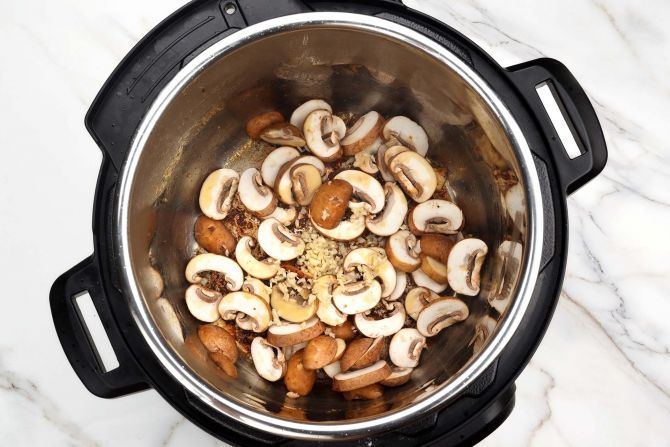 Sauté butter, cremini mushrooms, and minced garlic until fragrant.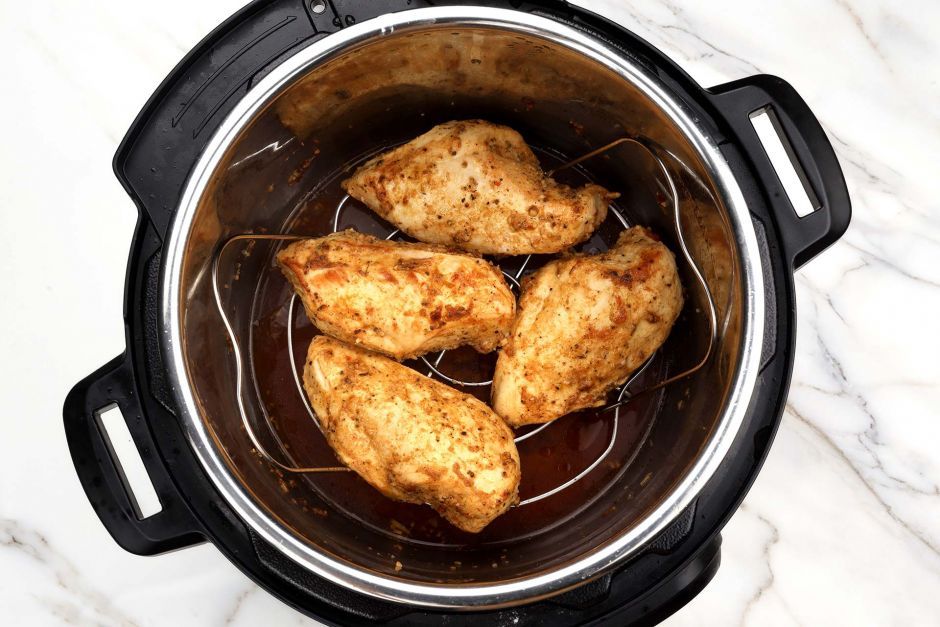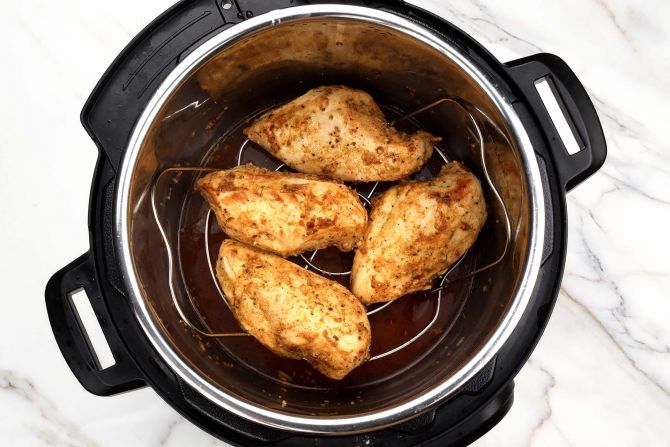 Return chicken breasts to the Instant Pot with chicken broth. Cook on the "Steam" setting, then perform a steam-release and remove chicken from the pot.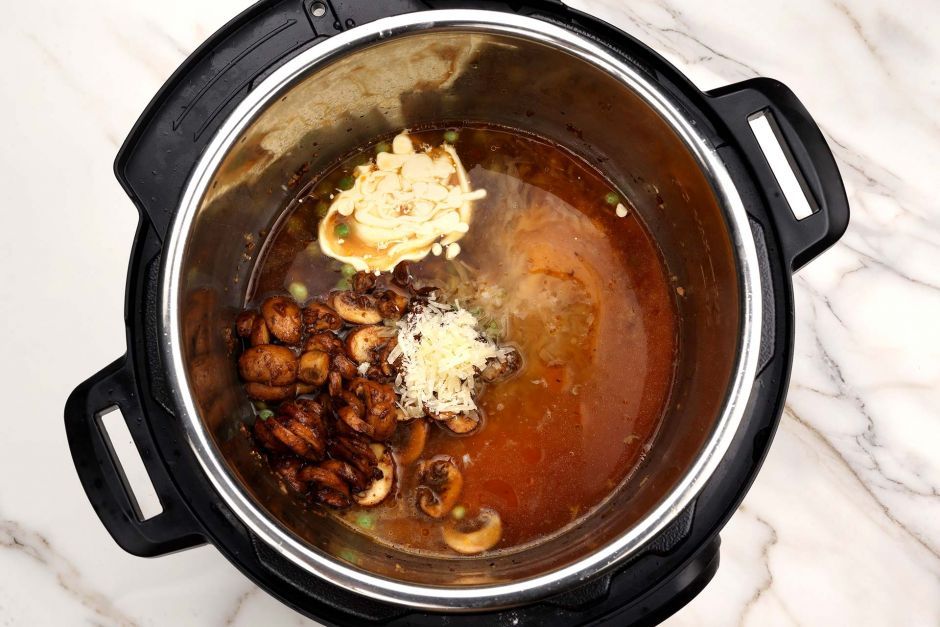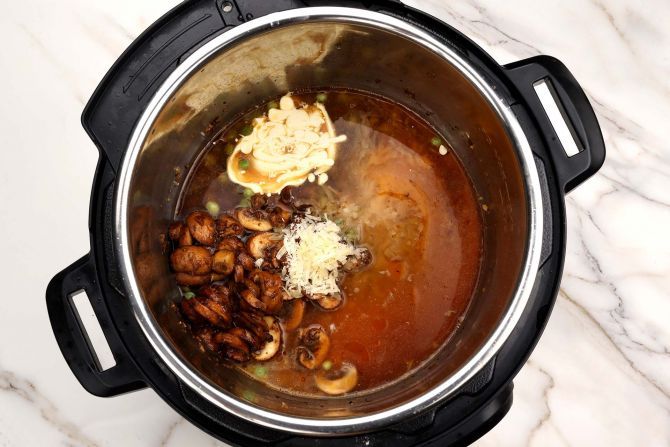 On the "Sauté" setting, add ingredients for the sauce. Stir constantly as it thickens.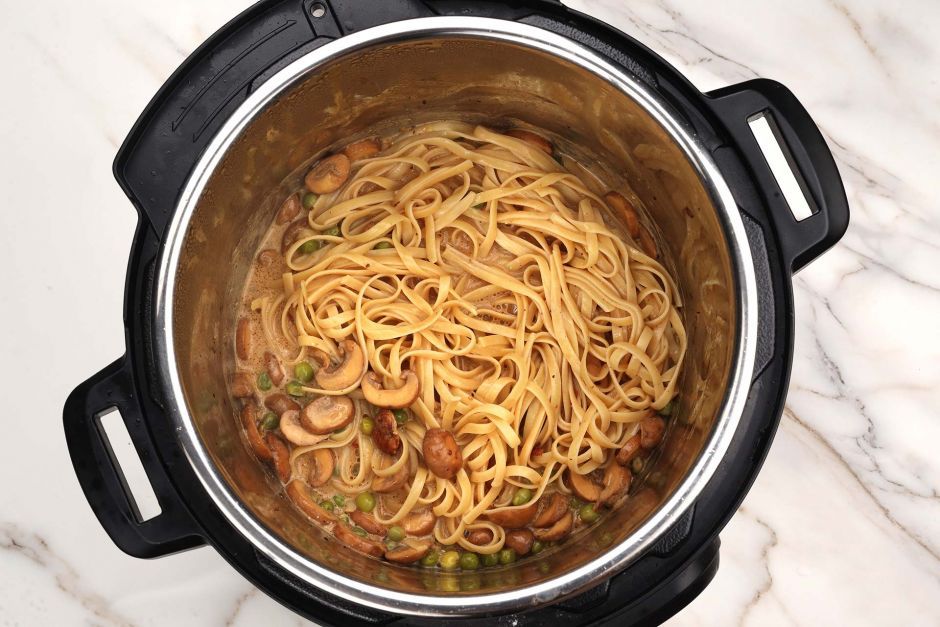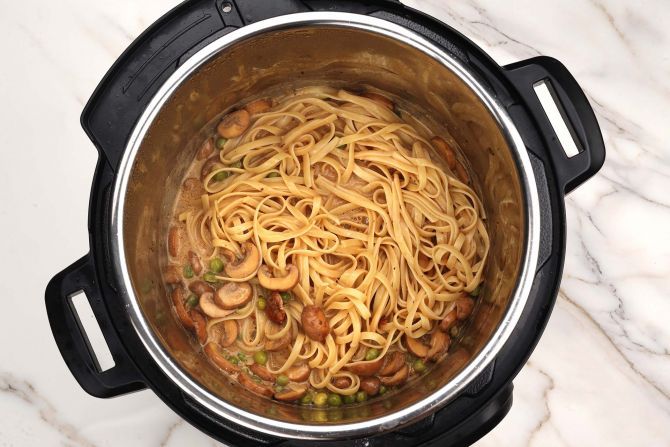 Add spaghetti. Cook for 5 more minutes.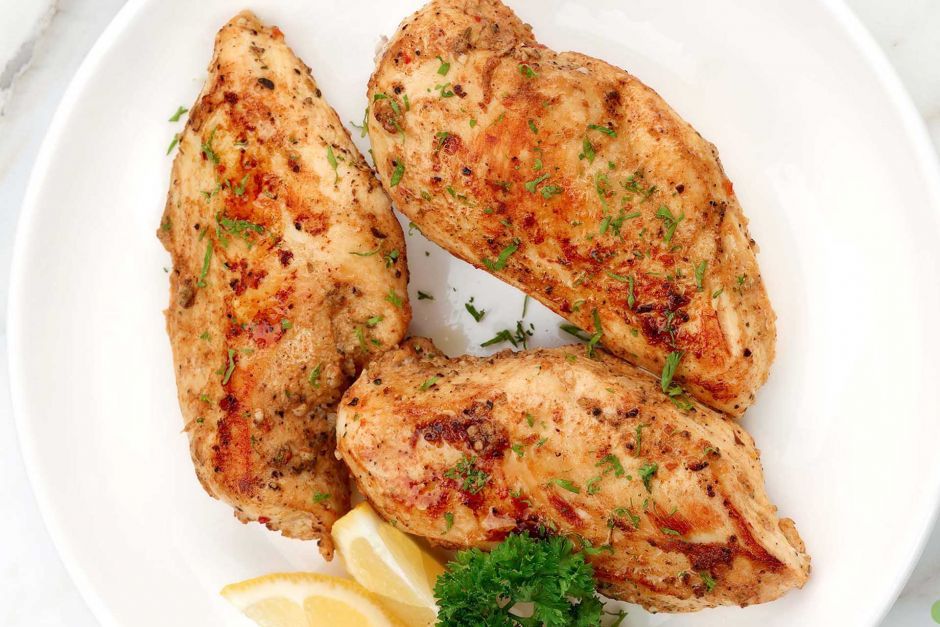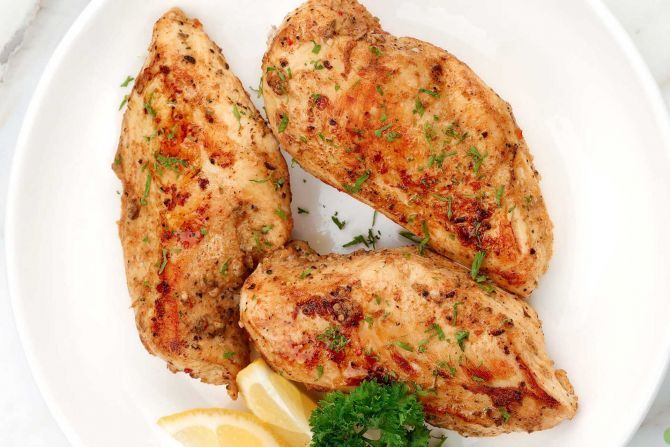 Turn off the Instant Pot. Garnish with parsley and parmesan cheese.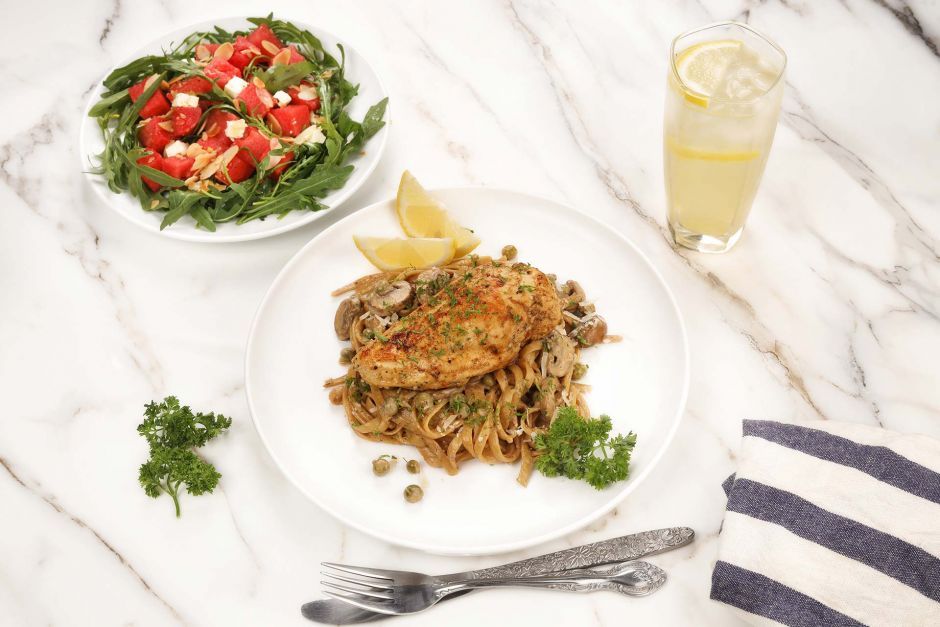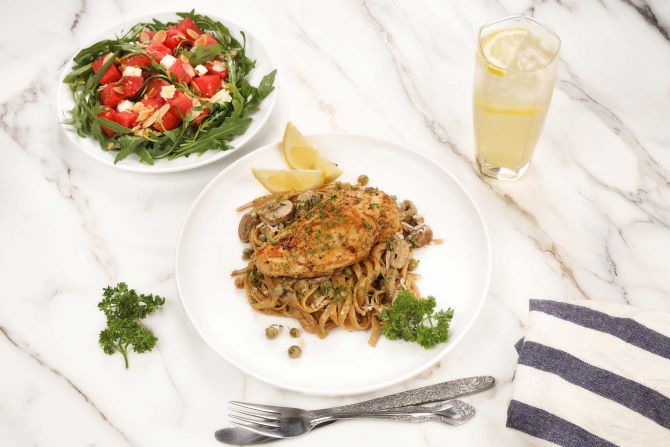 Enjoy the chicken breasts with spaghetti and mushroom sauce on the side.
Jump to Recipe
How Long to Cook Chicken Breast in the Instant Pot
We can say for sure that Instant Pot cooking guarantees juicy and tender chicken breasts every time. The hot steam inside the pot makes for an ideal, moist environment to prevent drying out and overcooking meat.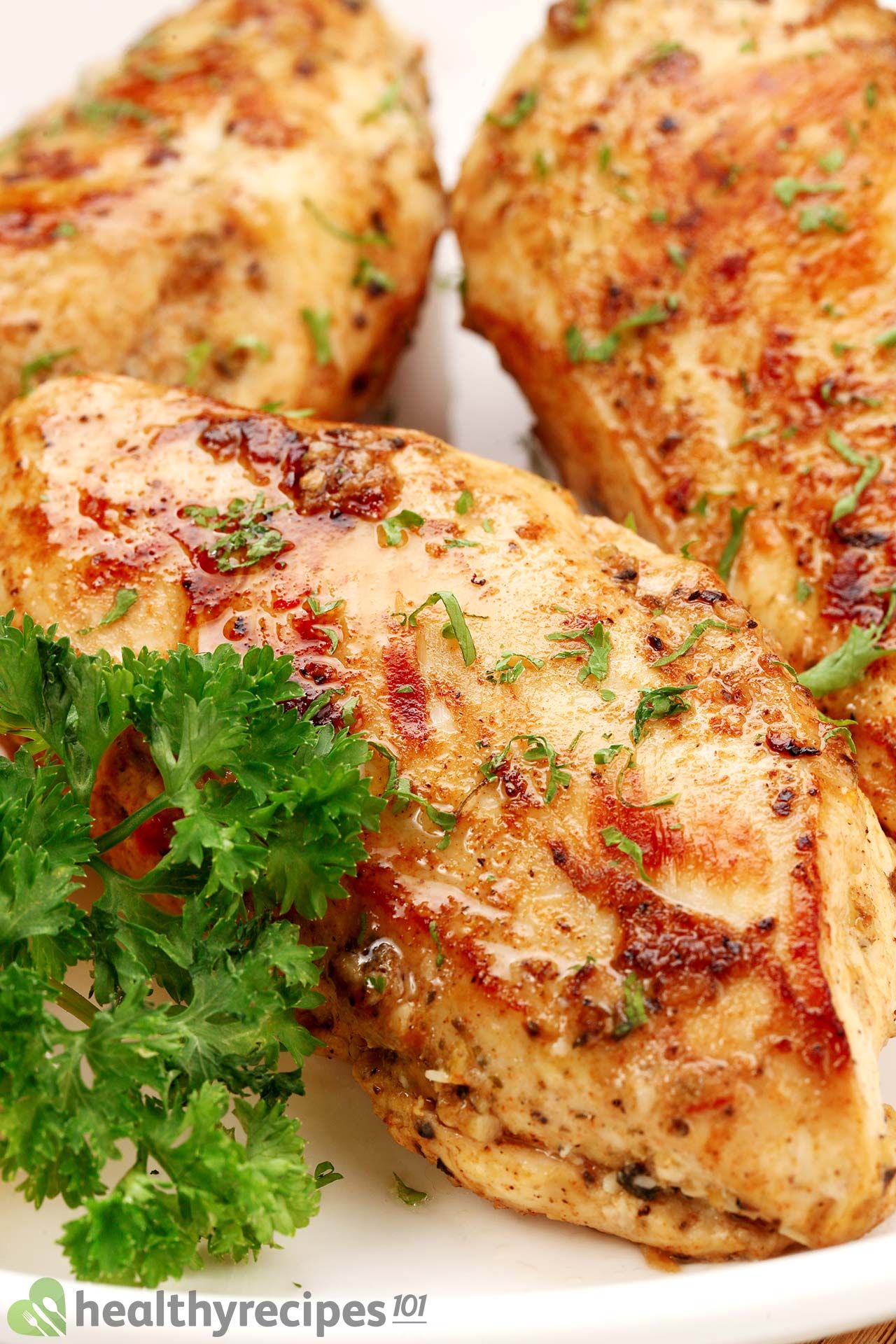 The exact cooking time varies and depends on many factors, including the model of the Instant Pot and the size and weight of your chicken cutlets. The best way to ensure doneness is to check the breast's internal temperature.
Once the time is up and the pressure has been released, the internal temperature of the chicken breasts should be at least 165℉. If they have not reached this temperature, place the lid back on the Instant Pot and cook for 5 minutes on the "Sauté" setting.
For Frozen Chicken
For frozen chicken, the cooking process is the same as for fresh cutlets, but requires an extra few minutes of cooking time. You'll also need to add 5-10 minutes to let the chicken breasts naturally release pressure and cook all the way through before releasing the pressure from the Instant Pot.
When adding frozen chicken to the Instant Pot, never stack the pieces or overlay them onto each other. Always be sure to lay them flat in a single row so they do not stick to one another.
Cooking Tips
Do not fill the Instant Pot to the brim. Although frozen chicken breasts cannot be stacked as they'll become glued to each other, it's okay to do so with raw fresh chicken.
The cooking time in this recipe isn't based on the amount of chicken added to the pot. If you double the serving, the cooking time will remain unchanged.
Make sure you always have the lid on and the valve turned to a sealing position before cooking.
Never use the "Poultry" setting on the Instant Pot to cook chicken. You must calculate the cooking time on your own or follow the tried-and-true recipes precisely.
See these instant pot chicken breast recipes for more useful cooking tips.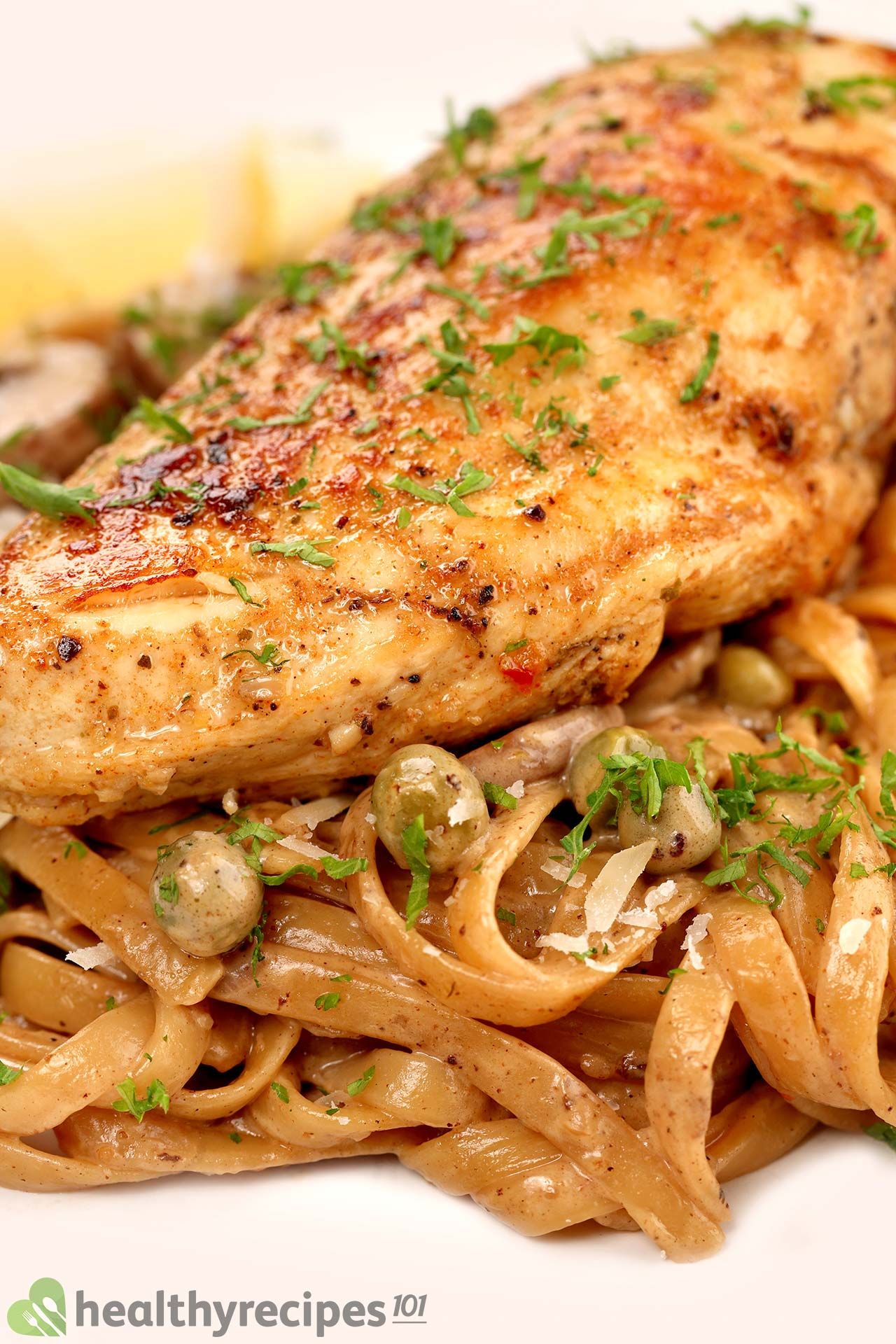 How to Store and Reheat
Leftover chicken breasts can be kept sealed for up to 4 days in the fridge — no matter if they're whole, sliced, or shredded. Store them in the freezer in an airtight container or freezer bags for up to 3 months.
When thawing, simply leave the chicken breasts in the fridge overnight, then reheat them in the microwave or the oven the next day until heated through. Remember to cover the chicken breasts in aluminum foil to prevent drying when reheating.
If you are craving some healthy chicken ideas, our best chicken recipes or top 20+ chicken thigh roundup definitely worth a try. It's simple, tasty and healthy, as with all recipes on our website!
What to Serve With This Instant Pot Chicken Breast
As the chicken breast is a universal ingredient in countless main entrées, it can go well with almost anything. These Instant Pot chicken breasts can be accompanied by any of your favorite side dishes. They can also make a wonderful meal on their own.
Cooked chicken breast can make an excellent addition to soups, casseroles, wraps, and cold salads. You can have them whole, sliced, or cubed depending on your taste.
1. Watermelon Arugula Salad
With arugula, almonds, cheese, and lemon zest tossed in a creamy dressing and topped with juicy watermelon cubes, this simple watermelon arugula salad is packed with nutrients and is quick to make. This crunchy and peppery salad is exactly what we need to complete today's meal.
2. Lemonade
This fresh and all-natural lemonade is super easy to make at home. Taking only 5 minutes to whip up a large pitcher, it surely is a brilliant choice to help you handle the summer heat and refresh your taste buds after the entrée. We recommend enjoying it with ice!
Nutritional values in this table vary somewhat to those below due to different app calculations. Read more...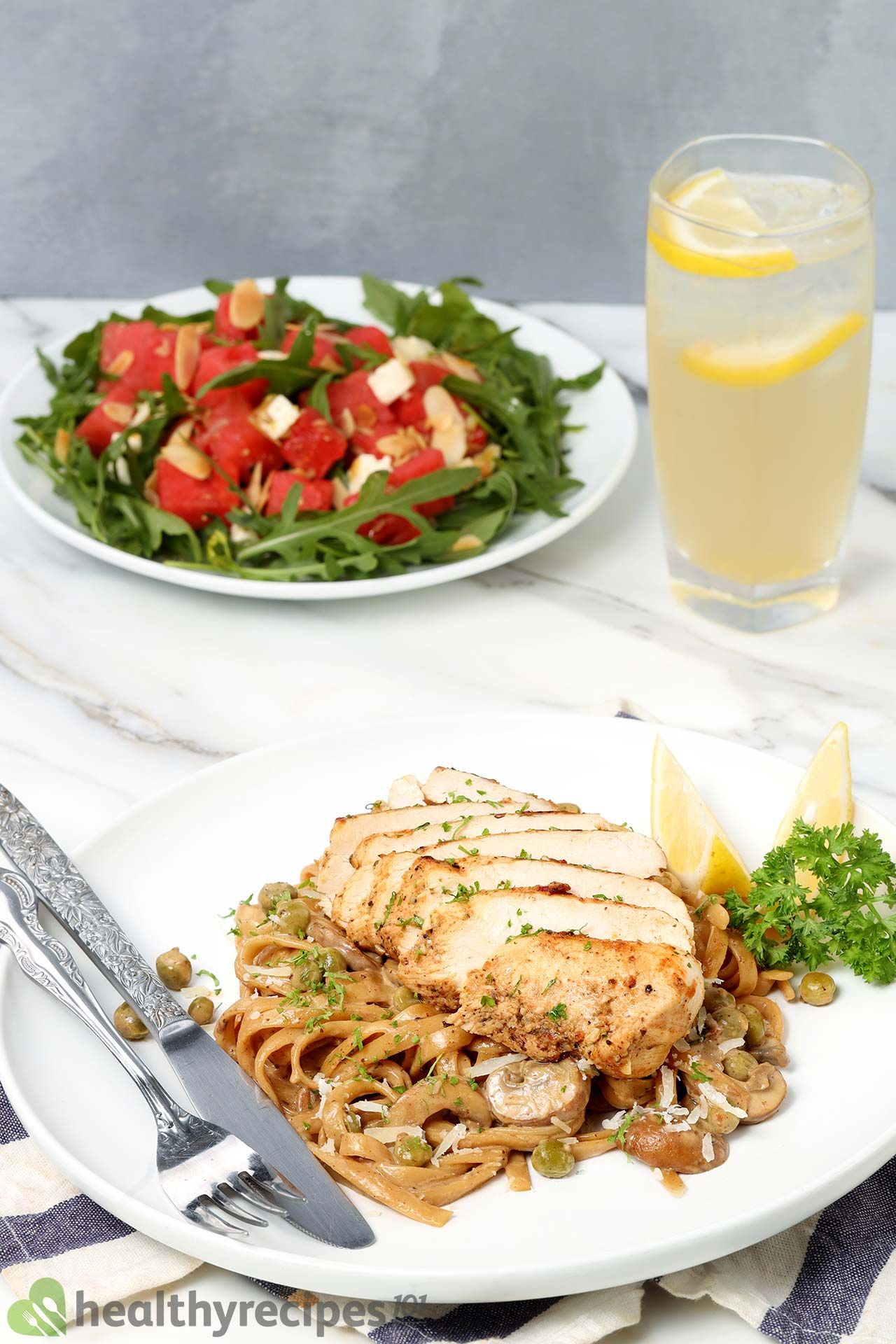 If you're interested in chicken, these 4 easy and delicious Instant Pot chicken recipes may also tickle your fancy: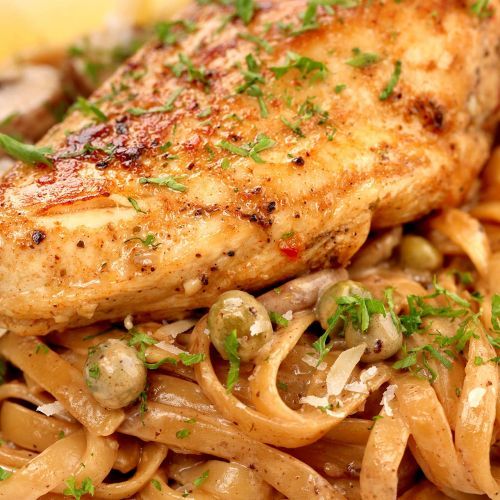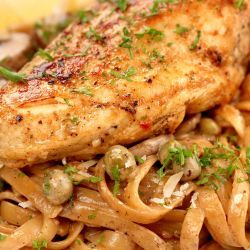 Instant Pot Chicken Breast Recipe
With this Instant Pot chicken breast recipe, juicy and flavorful chicken has never been easier to make. No more fear of tough and rubbery meat!
Ingredients
24

oz

skinless boneless chicken breasts

2

tsp

Italian seasonings

1/2

tsp

garlic powder

1/2

tsp

onion powder

1/2

tsp

salt

divided

1/4

tsp

ground black pepper

1/4

tsp

paprika

1

tbsp

olive oil

1

tbsp

unsalted butter

6

oz

cremini mushrooms

sliced

2

tsp

garlic

minced

1

cup

unsalted chicken broth

1/4

cup

heavy cream

0.5

oz

shredded parmesan cheese

divided

4

oz

green peas

1/4

cup

whole milk

1

tbsp

lemon juice

11

oz

spaghetti

cooked

2

tbsp

parsley

chopped
Instructions
In a large bowl, add 24 oz skinless boneless chicken breasts into a mix of 2 tsp Italian seasonings, 1/2 tsp garlic powder, 1/2 tsp onion powder, 1/4 tsp salt, 1/4 tsp ground black pepper, 1/4 tsp paprika, and 1 tsp Dijon mustard. Toss to distribute the spices as evenly as possible.

Set the Instant Pot to the "Sauté" setting and wait until it's hot. Sear chicken breasts in 1 tbsp olive oil for 7 minutes on both sides. Remove chicken from the pot and set aside.

Add 1 tbsp unsalted butter, 6 oz cremini mushrooms, and 2 tsp minced garlic to the Instant Pot. Sauté until fragrant.

Continue to pour the 1 cup unsalted chicken broth into the pot. Lay a steaming rack over the top and place the seared chicken breasts inside. Close the lid and set the valve to seal. Turn on the "Steam" setting and cook for 7 minutes.

When the time is up, allow the Instant Pot to release the steam naturally for 10 minutes. Open the lid and remove the chicken.

To make the sauce: Set the Instant Pot back to the "Sauté" setting. Add 1/4 tsp salt, 1/4 cup heavy cream, 0.25 oz shredded parmesan cheese, 4 oz green peas, 1/4 cup whole milk, sautéed mushrooms, and 1 tbsp lemon juice.

Stir constantly while the sauce is cooking. Watch as it thickens (about 10 minutes). Add 11 oz cooked spaghetti and let it cook for 5 more minutes.

Turn off the Instant Pot and remove the inner pot.

Transfer the chicken breasts to a cutting board or serving platter. Garnish with 2 tbsp parsley and 0.25 oz shredded parmesan cheese. Enjoy the chicken with spaghetti and mushroom sauce on the side.
Nutrition
Nutrition Facts
Instant Pot Chicken Breast Recipe
Amount Per Serving (1 serving)
Calories 498
Calories from Fat 171
% Daily Value*
Fat 19g29%
Cholesterol 153mg51%
Sodium 517mg22%
Potassium 937mg27%
Carbohydrates 34g11%
Protein 48g96%
Vitamin A 916IU18%
Vitamin C 10mg12%
Calcium 127mg13%
Iron 3mg17%
* Percent Daily Values are based on a 2000 calorie diet.