This 10-minute mojito recipe will deliver the festive summer spirit in the form of a bright and tasty cocktail. It's a fizzing drink whose vibrant, minty flavors derive from a mix of lime juice, white rum, mint, and club soda.
Whether it's poolside chilling, beach lounging, or late-night grill-outs, it's easy to whip up a large pitcher of this crowd-pleaser in a matter of minutes.
What is a Mojito?
A mojito is a classic Cuban cocktail and currently one of the most popular rum highball cocktails served around the world.
Dating back to the 16th century, this cocktail was originally known by the name "El Draque". It was made by mixing together aguardiente (a distilled liquor made from sugar cane), lime juice, mint, and sugar.
Over time, rum started to replace aguardiente, leading to its name being changed to "Mojito". The love for mojitos eventually spread to the US, and then to the world.
The mojito receives so much love mostly because of its minty tartness. This bubbly cocktail can be enjoyed any time of the year, and since its alcohol content is pretty low, you don't need to worry about getting drunk on a few sips of it.
Mojito vs Mint Julep
Both the mojito and mint julep incorporate mint leaves to deliver the special minty fresh flavor. But the key differences between these two are their origins and the type of liquor that's used.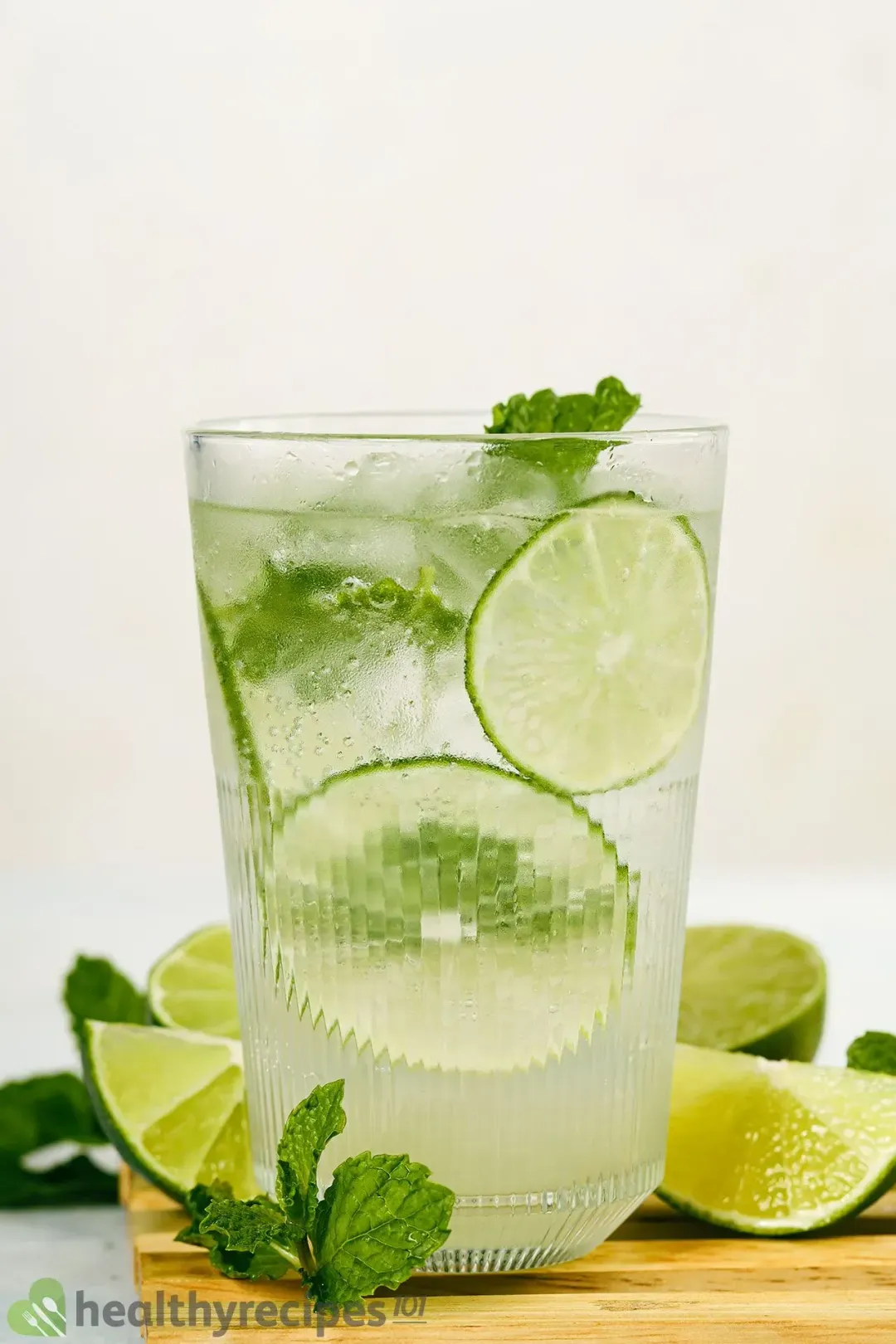 While the mojito originated in Cuba, the chilly mint julep is known to be associated with the southeastern United States, especially Kentucky.
Besides mint, a mojito is based on white or silver rum and usually includes lime juice, sugar, and club soda in the mix. It's often served in a highball glass.
A mint julep, on the other hand, is based mostly on bourbon instead of rum. It's a refreshing cocktail made of mint, sugar, bourbon, and water, and traditionally served in a silver cup.
A mint julep usually consists of plenty of crushed/shaved ice. As the ice sinks to the bottom, it creates a distinctive frosty appearance on the outside of the cup.
Is a Mojito Healthy?
Although a mojito isn't kid-friendly due to the presence of liquor, don't be surprised when we say it does have some positive effects on the human body.
The mint and lime in a mojito are excellent sources of antioxidants and vitamin C. Besides, a serving of this mojito recipe contains only 1 tablespoon of white rum, a very humble amount to consume in a day.
Here are some major benefits of consuming a healthy dose of vitamin C:
Delays cell damage.
Fights free radicals.
Promotes heart health.
Aids digestion, prevents constipation, and speeds bowel movement by increasing gastric motility.
Provides sun protection by aiding in the production of collagen.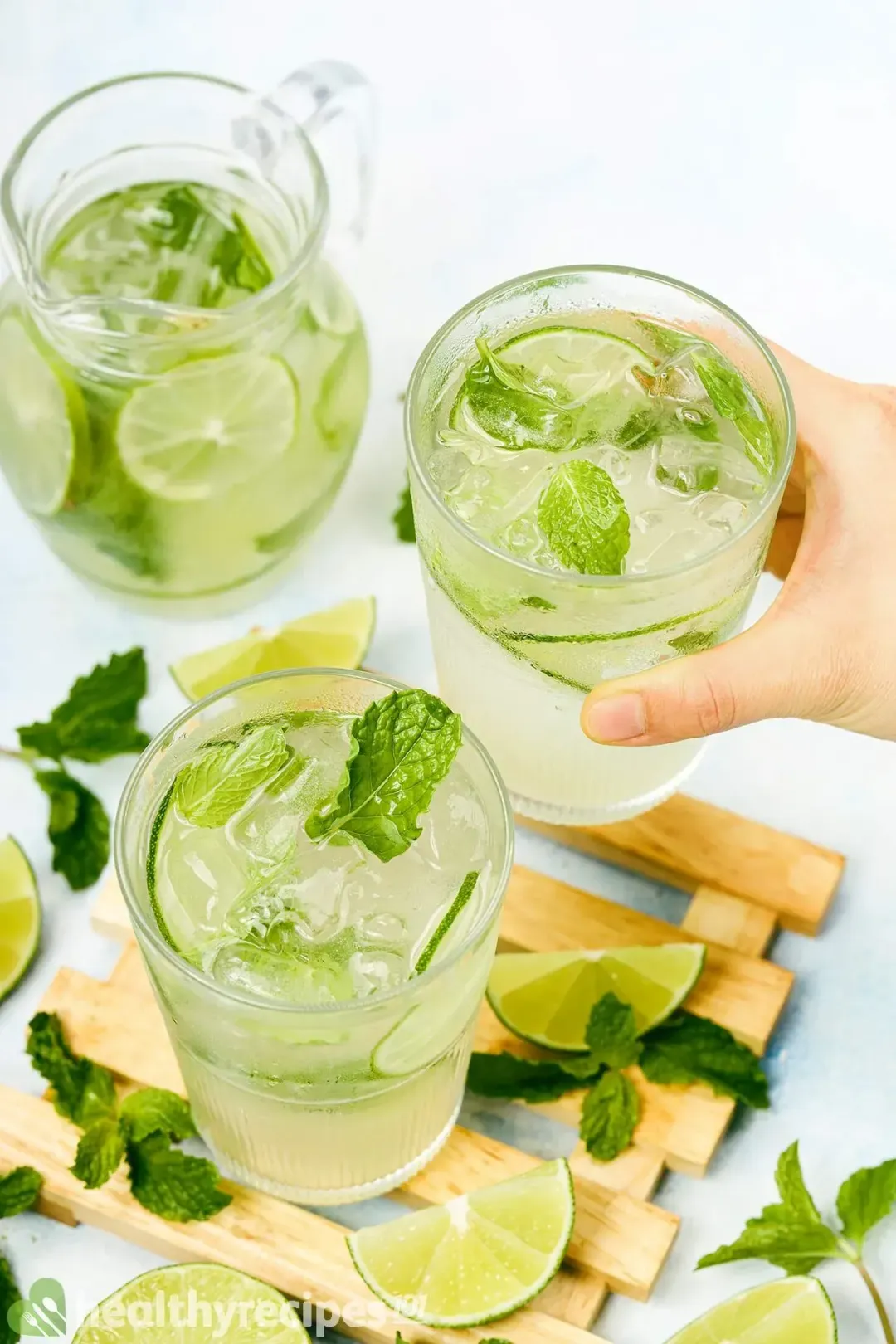 Ingredients for This Cocktail
To make this mojito recipe, you'll need just a few basic ingredients: lime juice, mint leaves, white rum, sugar, club soda, ice, and fresh lime slices.
Mint leaves and lime slices
Spearmint is the standard choice of mint for most mojito recipes due to its mellow, robust aroma. When muddled with the lime slices, the mint leaves will release a fragrant oil which will infuse with the refreshing tartness of the lime.
Remember to always pick the freshest mint leaves for your mojito and avoid the pale, wilted ones. While waiting to muddle, you can place them in a bowl of iced water to keep fresh. And don't forget to save some beautiful sprigs for garnishing.
Muddling can be done either with a cocktail muddler or a regular wooden spoon.
Please note that you aren't supposed to pulverize the mint so much that it breaks up into millions of tiny bits. You'll just need to mash it gently so it can release its natural minty flavor.
Fresh lime juice adds a refreshing kick to the mojito and also helps cut the sharpness of the rum. Always use freshly squeezed lime juice for the strongest taste, and don't be afraid to add an extra squeeze to increase the tartness if desired.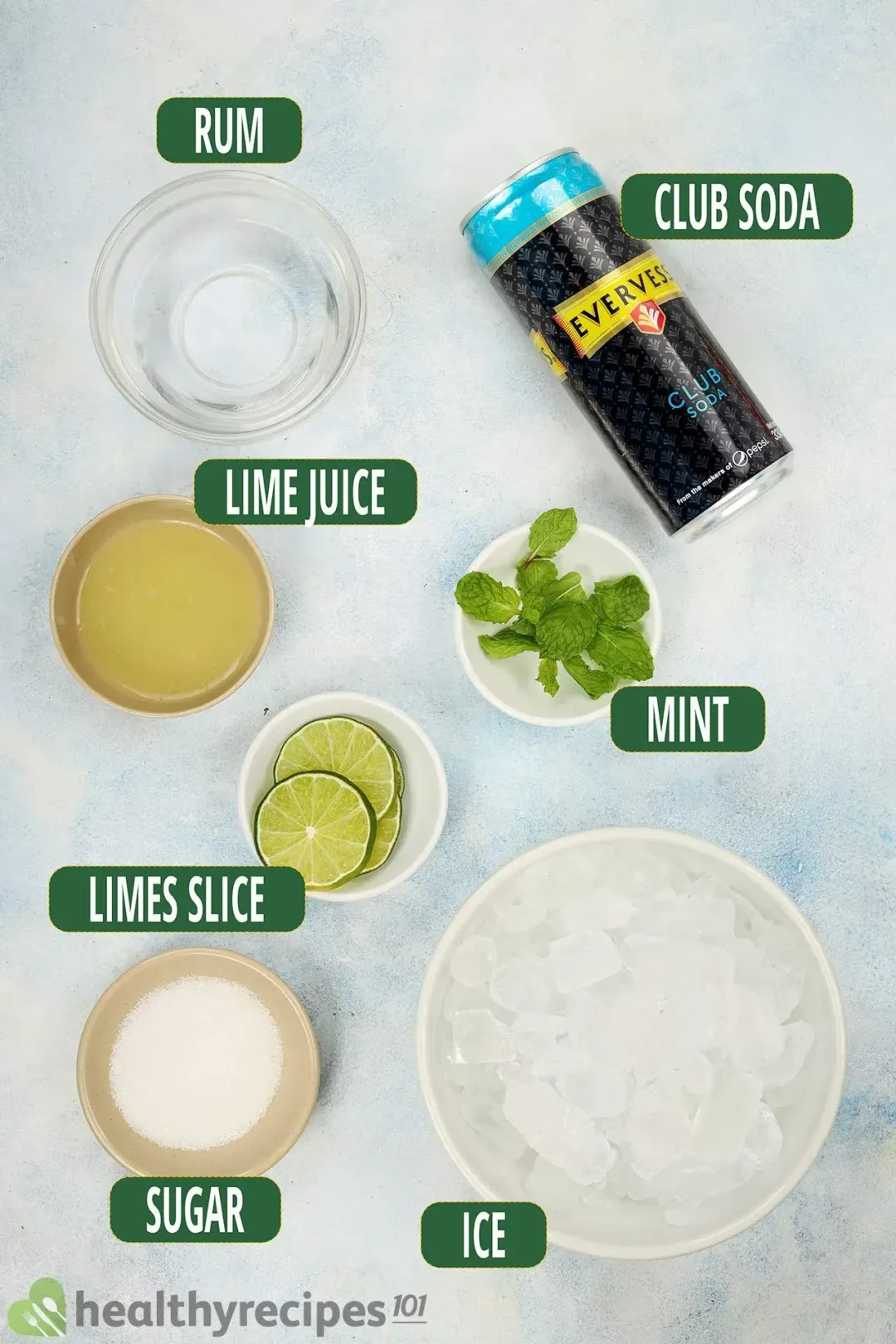 A mojito is traditionally made with unaged white rum, but any white rum (clear, light or blanco) will add a light and crisp note to your cocktail.
Although the classic mojito usually calls for sugar, you're free to use your favorite sweetener and adjust it to your taste. If you're using syrup, you can skip the muddling step.
Either club soda or sparkling water will balance out the tartness of the lime and the crisp, intense flavors of the rum. Plus, it also gives the drink a fun fizz.
What Kind of Mint for Mojito
You'll most likely be concerned with spearmint or peppermint when making a mojito; they're the two most popular choices.
Spearmint is generally sweeter and more mellow, while peppermint is loaded with menthol (40.7%) — an organic compound that's responsible for the strong cooling effect. So, it's all up to you as to which one of the two mints is the best choice.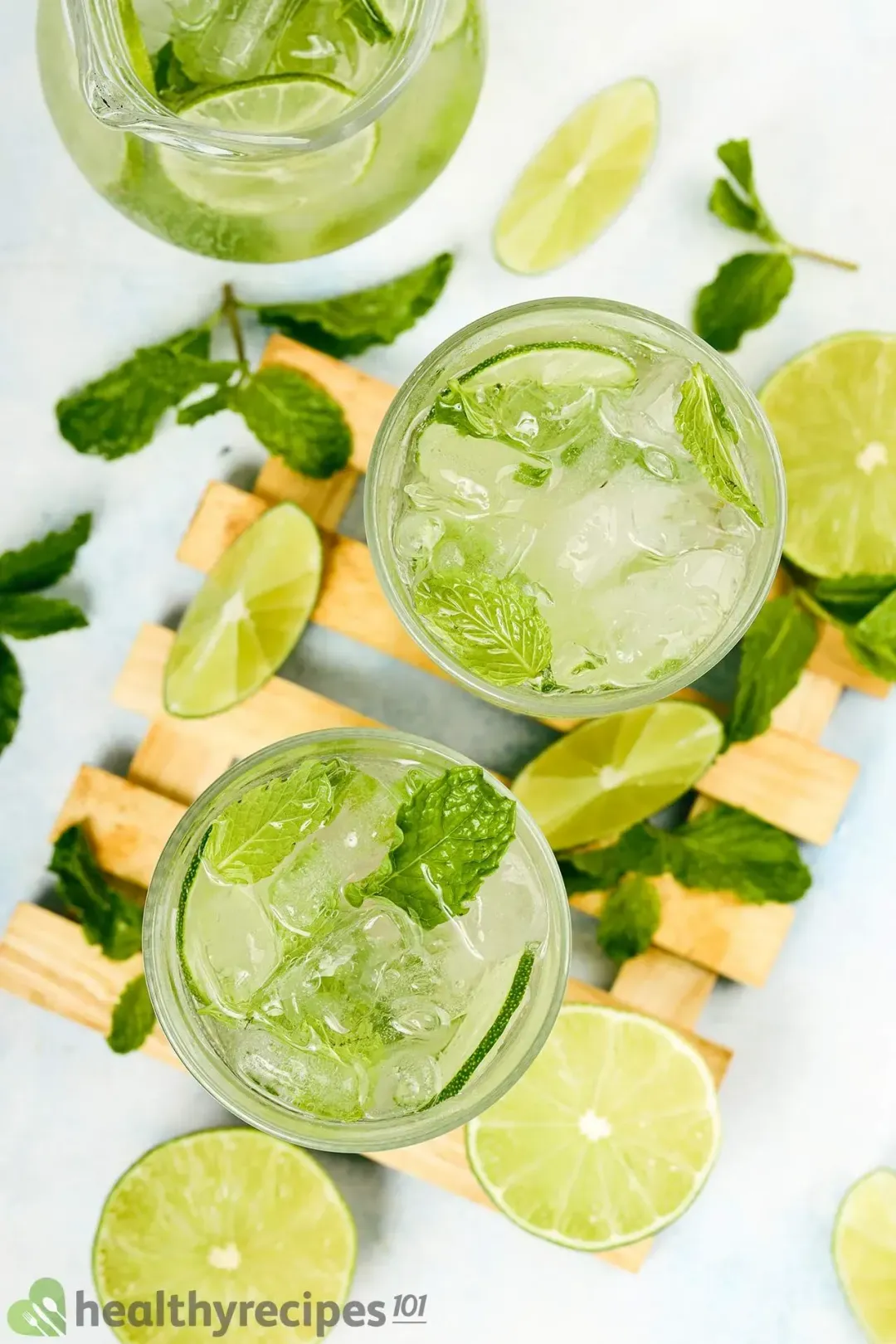 How to Make a Mojito
Our fizzy mojito with vibrant, minty flavors emanating from the mix of lime juice, white rum, mint, and club soda can be whipped up easily in just 10 minutes. Follow these super simple steps to make a large pitcher of mojito on your own: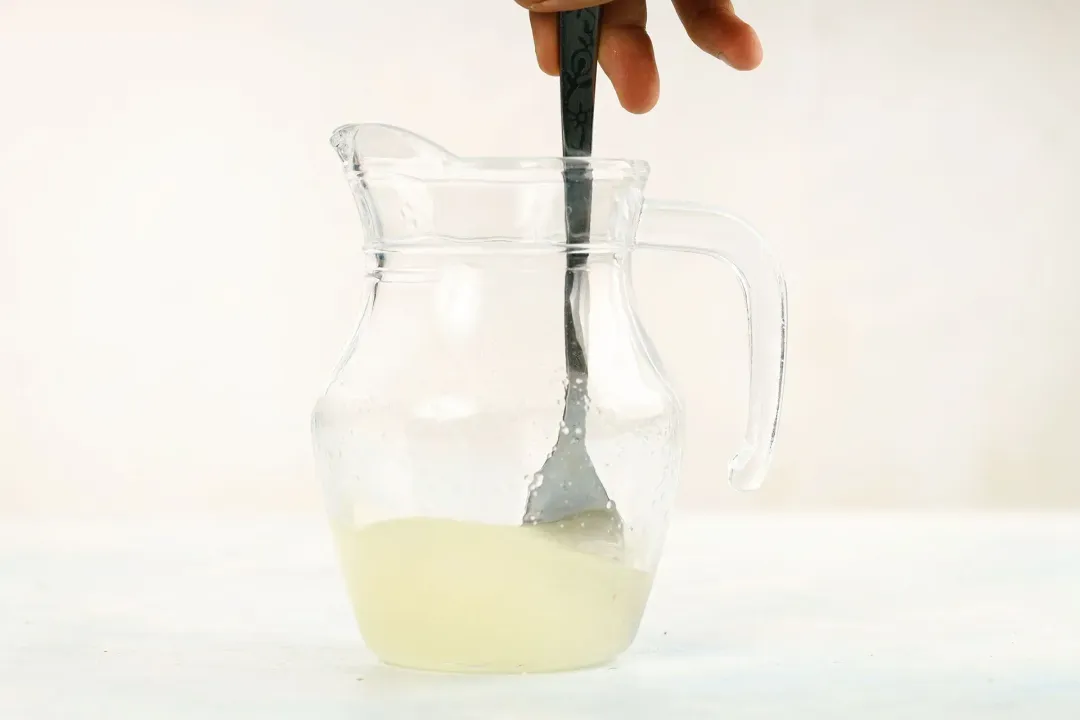 In a large pitcher, add lime juice, rum, and sugar. Whisk well.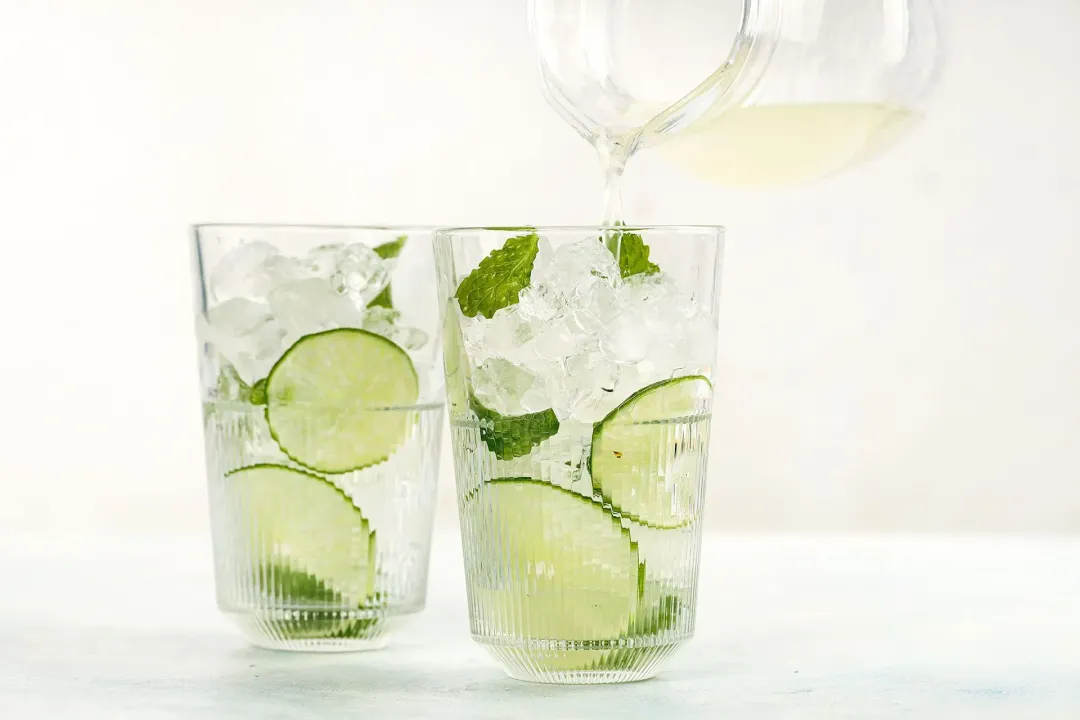 Lightly muddle the mint and lime slices. Fill the glasses with ice cubes. Pour the rum and lime juice mixture.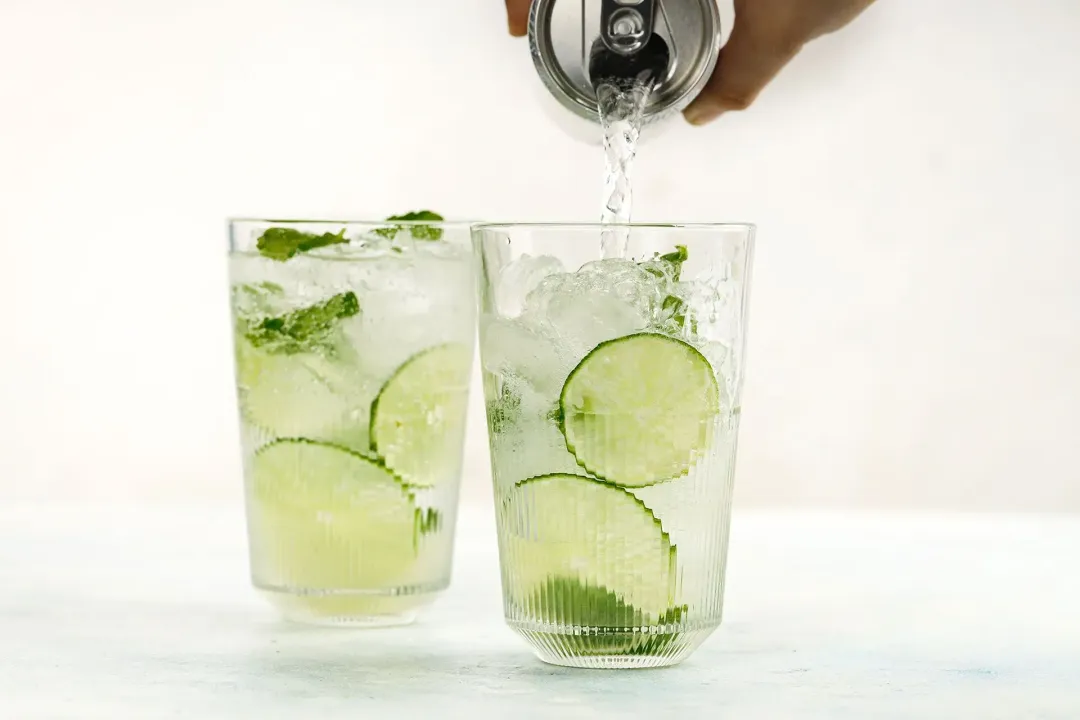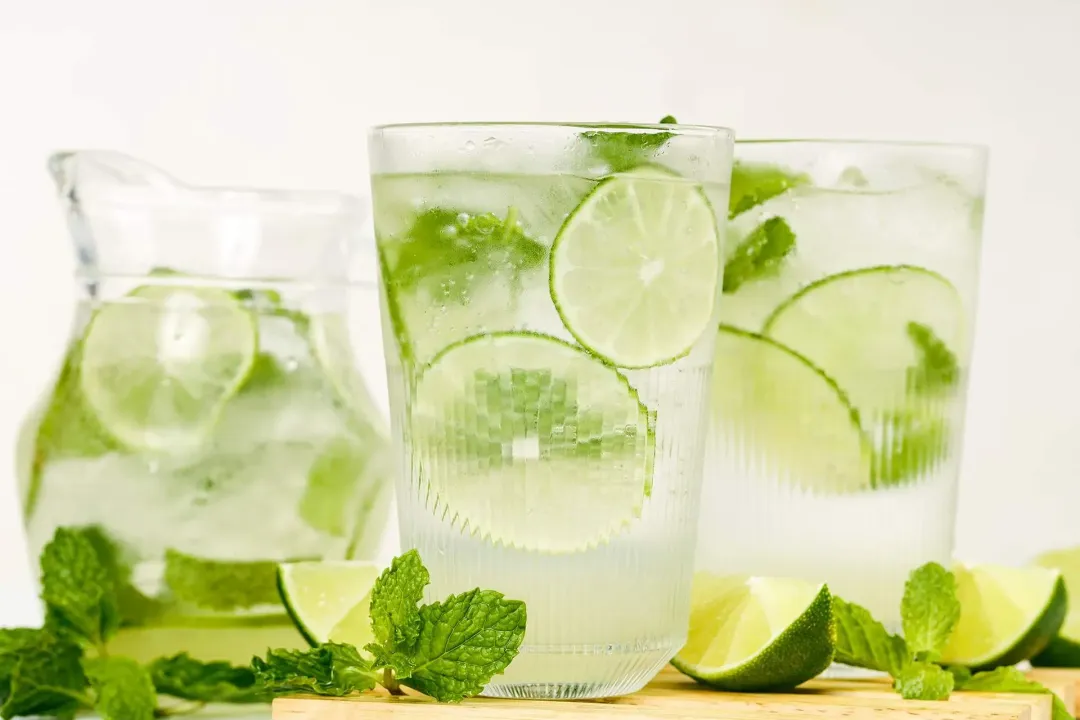 Palatable Pairings with This Cocktail
One of the best things about making a homemade mojito is the joy of mixing things up and crafting your own unique drink. So feel free to experiment with different (or exotic) ideas whenever possible.
Here are some ideas to customize a mojito to your taste and create your own cocktail variations:
Muddle a different juicy and ripe fruit with your mint to add more vibrant and fruity flavors. To lend it a tropical scent, consider mango, pineapple, orange, or kiwi as an option.
Try different types of berries and cherries too.
For a nutty and creamy touch, add a few teaspoons of coconut milk.
When it comes to main dishes that a mojito will complement perfectly, here are some top choices:
Homemade Latin-style wraps: Tacos, taquitos, quesadillas… — you name it.
Chicken carnitas.
Braised pork.
Chips and salsa.
Grilled meat with BBQ sauce on the side.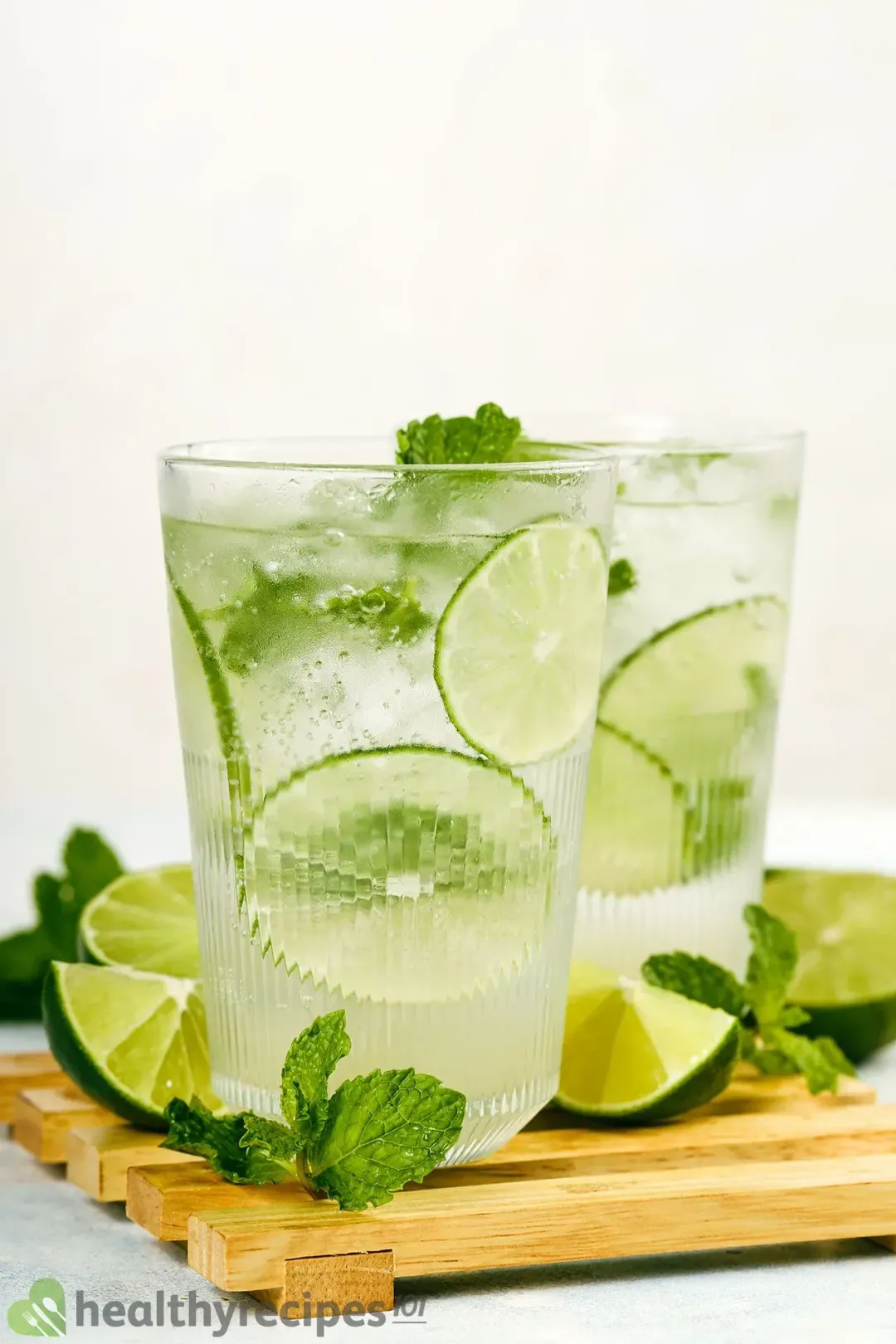 Love This Recipe? There's More!
For more delicious drinks, check out our rum and juice recipes:
Mojito
This 10-minute mojito recipe will deliver the festive summer spirit in the form of a bright and tasty cocktail. It's a fizzing drink whose vibrant, minty flavors derive from a mix of lime juice, white rum, mint, and club soda.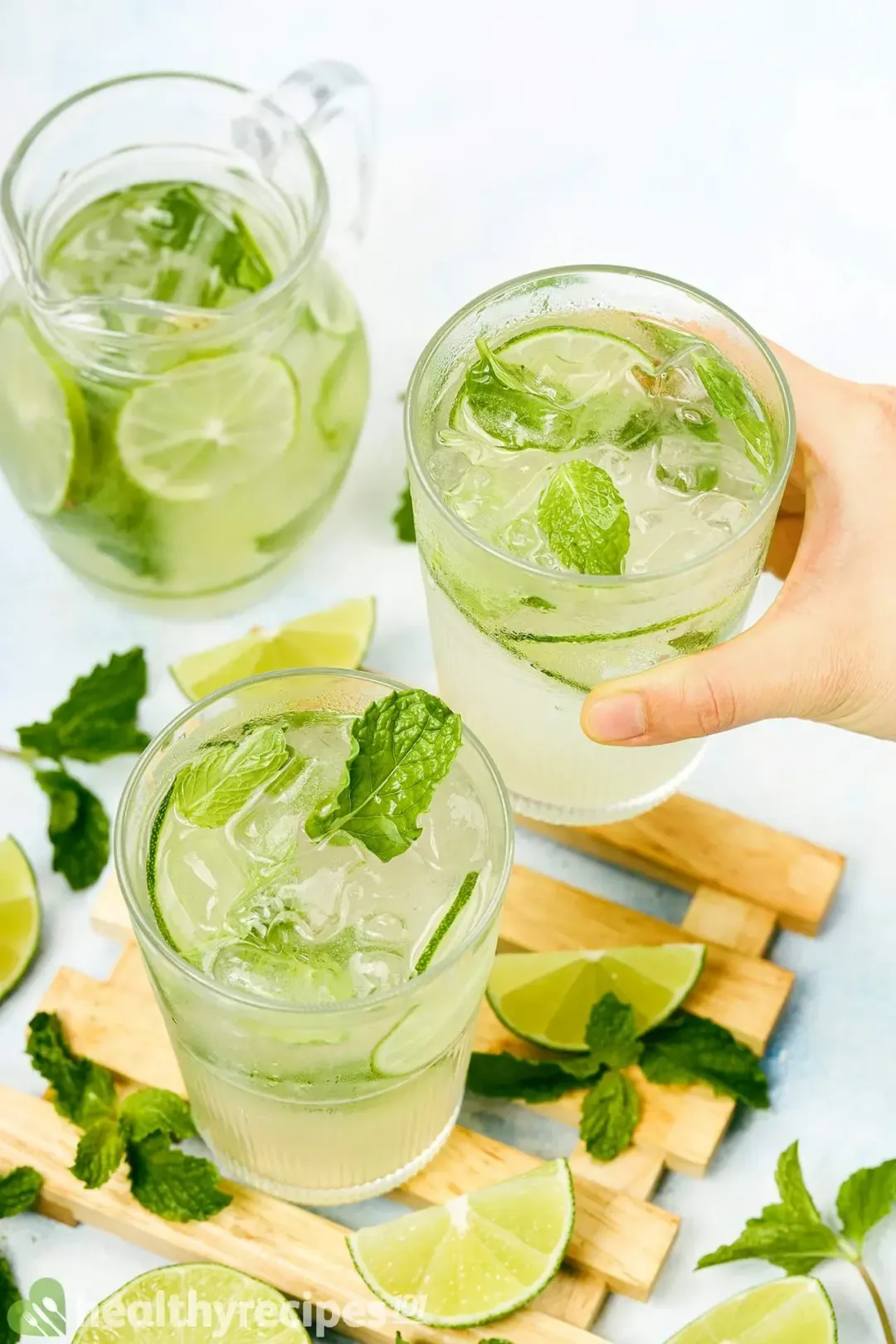 prep TIME

10 mins

total TIME

10 mins
COURSE

Beverage

CUISINE

Cuban

SERVINGS

CALORIES

61 kcal
INSTRUCTIONS
1
In a large pitcher, add 2 tbsp lime juice, 4 tbsp white rum, and 2 tbsp sugar. Whisk well.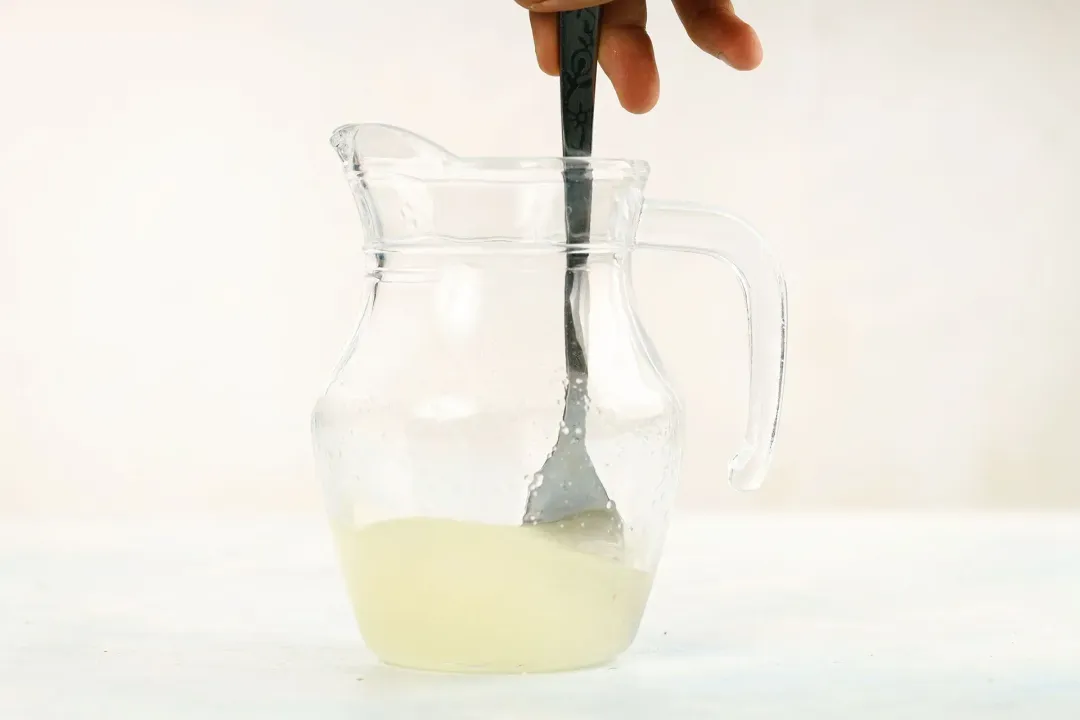 2
Lightly muddle 10 mint leaves and 1 oz lime slices in a cocktail shaker, then add them to the serving glasses. Fill the glasses with 2 cups ice cubes. Pour the rum and lime juice mixture over ice.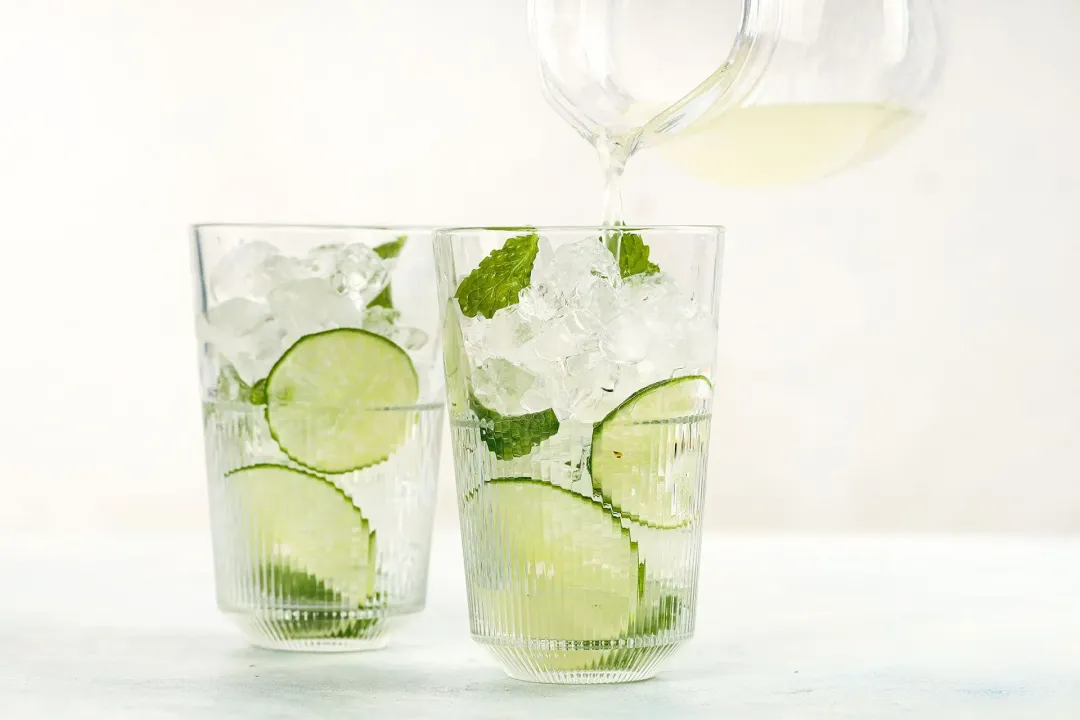 3
Top with 2 cups club soda.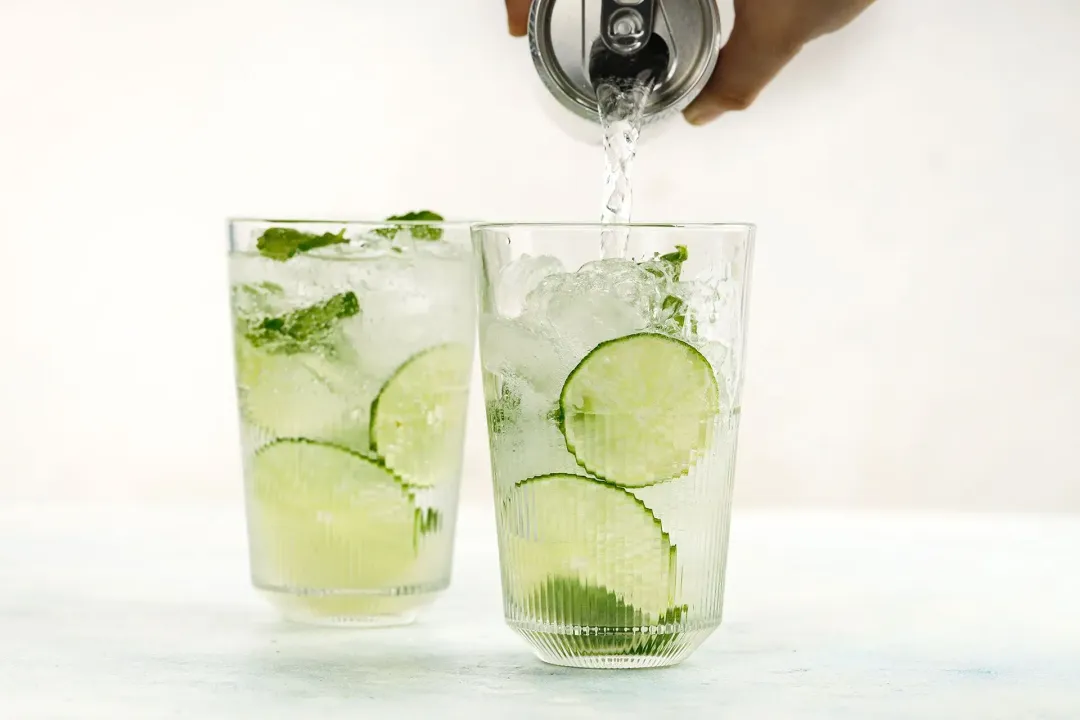 4
Gently whisk it up before serving. Garnish with a sprig of mint leaf or a lime wheel if desired.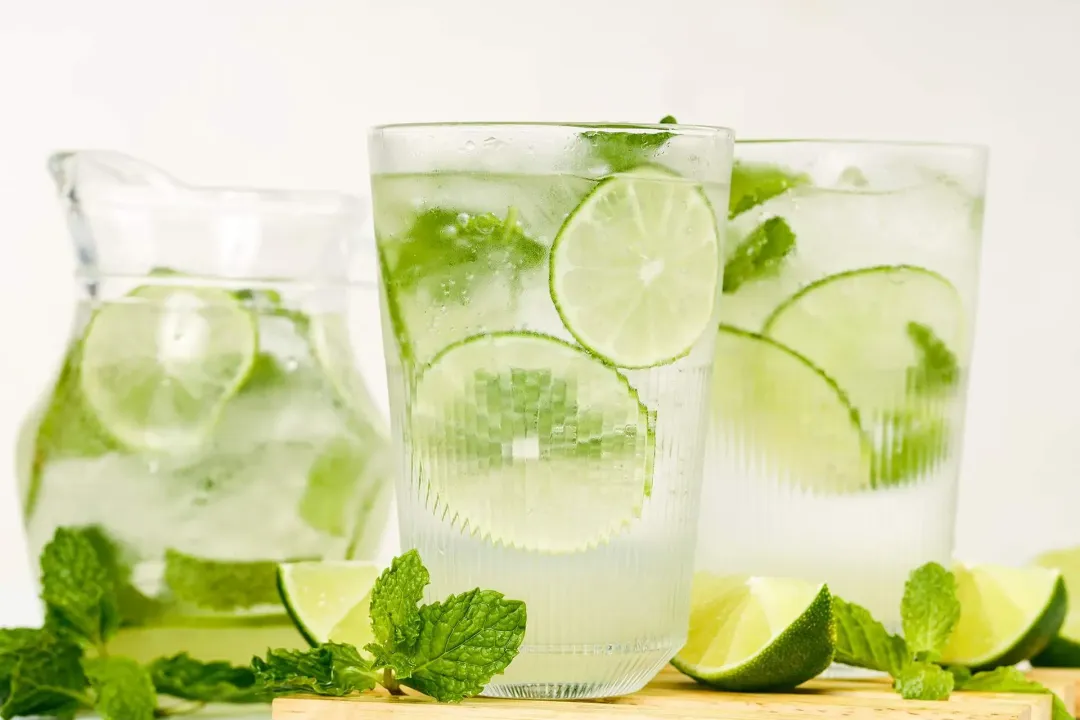 NUTRITION
Nutrition Facts
Mojito
Amount Per Serving (1 serving)
Calories 61
% Daily Value*
* Percent Daily Values are based on a 2000 calorie diet.
Keywords: how to make mojito, kind of mint for mojito, mojito, mojito recipe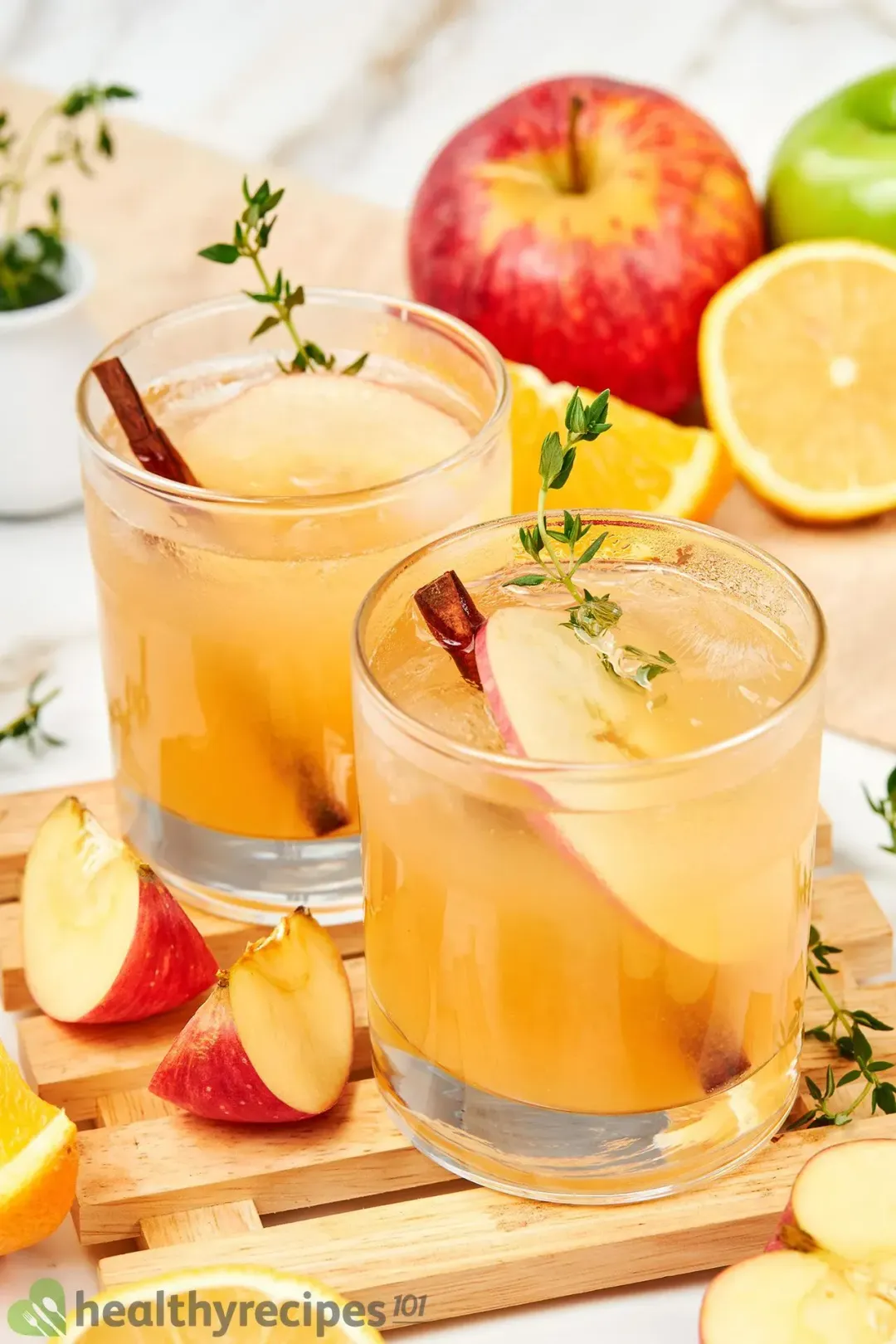 Previous Recipe
Apple Cider Cocktail
Apple Cider Cocktail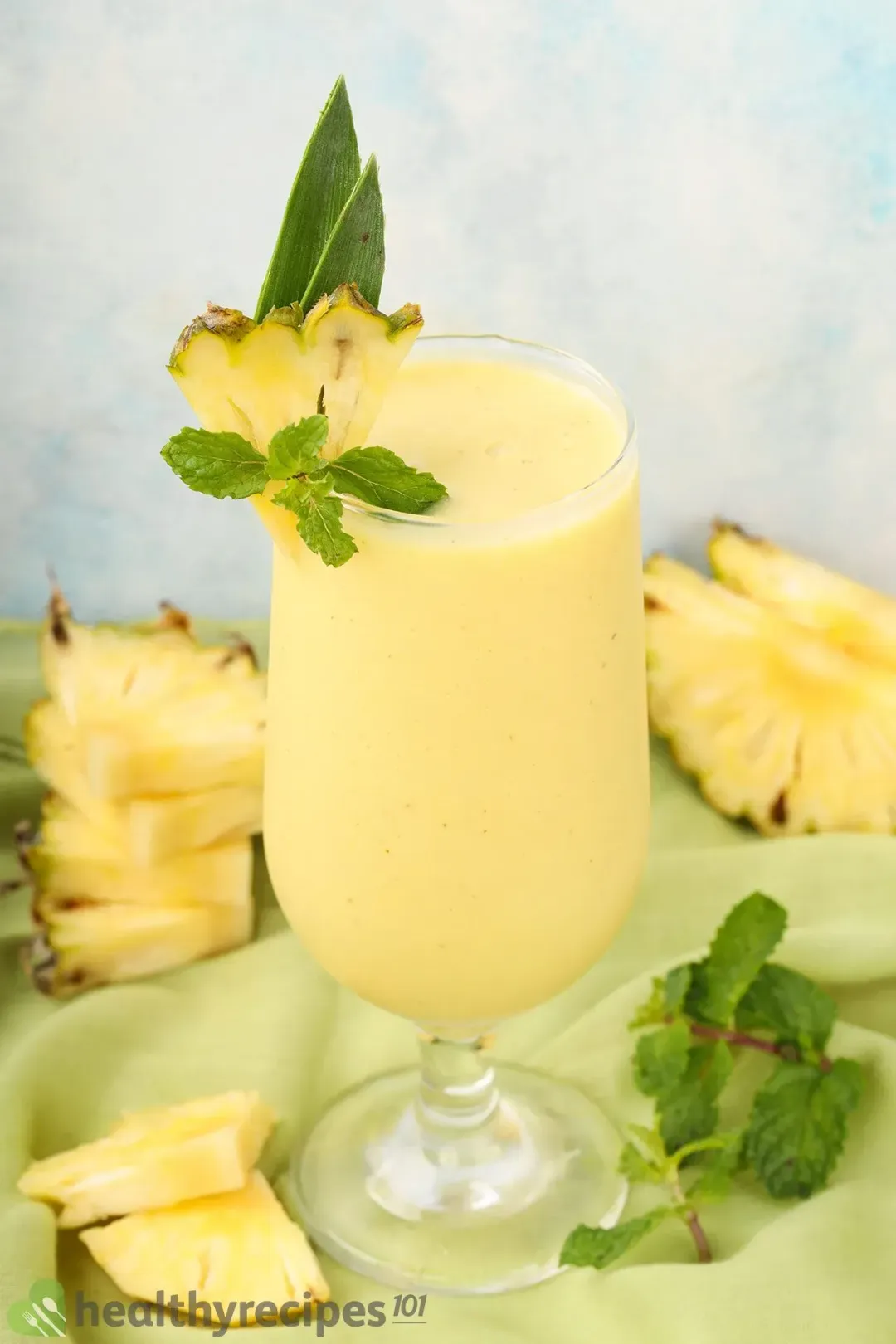 Pina Colada
Head Chef, Culinary Consultant
Tuyet Pham is an award-winning Saigonese chef who believes that joy is the secret ingredient to delicious food. At Healthy Recipes 101, Tuyet personally tests and simplifies every recipe, ensuring maximum flavor with minimal effort. With a background at prestigious French restaurants P'TI Saigon and Le Corto, Tuyet knows how to make every dish exceptional.
Writer, Author
Luna Regina is an accomplished writer and author who dedicates her career to empowering home cooks and making cooking effortless for everyone. She is the founder of HealthyKitchen101.com and HealthyRecipes101.com, where she works with her team to develop easy, nutritious recipes and help aspiring cooks choose the right kitchen appliances.
Nutrition Reviewer
Natalie Butler is a registered dietitian nutritionist with a passion to help others live their best life through food, fitness, safer beauty and a healthy lifestyle. She has expertise with a variety of diets and diseases and believes that there is no one-size-fits-all approach for health.
A refreshing beverage to kick off any summer day! It's a simple combination of lime juice, mint leaves, sugar and rum that gives it a unique flavor and aroma.