Love to have a bite of salmon with a Cajun twist? With spicy savory salmon and nutty creamy quinoa, today's Cajun salmon recipe offers a delicious main course for your next hearty meal.
What Is in Cajun Seasoning?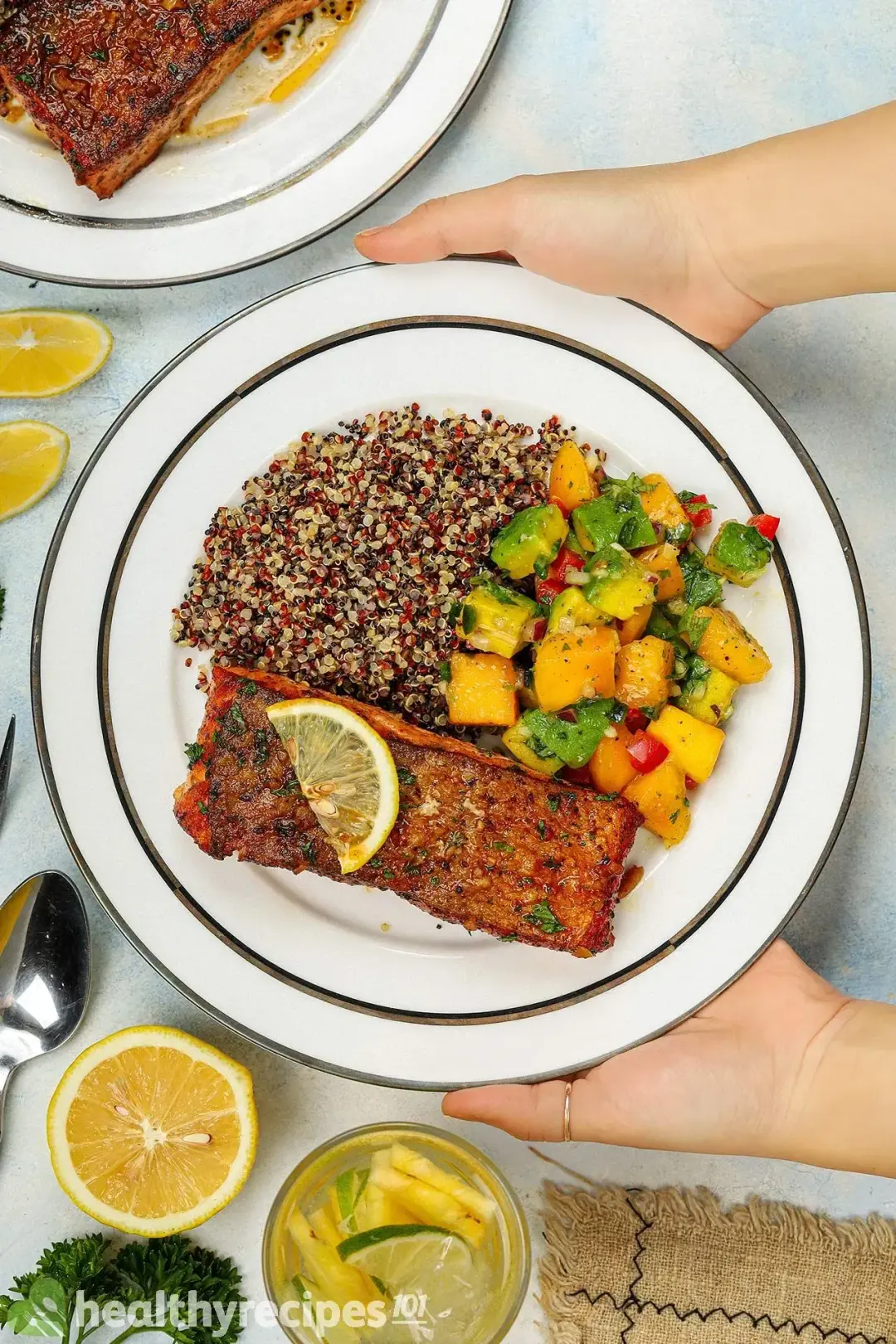 Cajun seasoning is a popular spice blend that is commonly used in Louisiana. Some basic ingredients in Cajun seasoning are garlic powder, onion powder, paprika, cayenne, black pepper, and oregano.
For most store-bought Cajun spice blends, the mix is not too spicy but has a just-right kick, perfect for those seeking some extra punchy flavors that aren't too intense.
Of course, the flavor can vary from brand to brand with more or fewer spices and herbs, but the overall taste should give a distinctive pungency to your dishes.
Is Cajun Salmon Healthy?
Yes, our Cajun salmon recipe will give you a hearty and healthy meal.
First off, salmon is an excellent source of omega-3 fatty acids, offering many key benefits, such as eye health, skin health, and brain health.
And if you're looking for a fulfilling, high-protein meal, you've come to the right place. A portion of this dish provides 44.2 g of protein, coming from both the salmon and the quinoa.
Quinoa is a nutritious edible seed that is usually eaten as a type of grain. It is rich in fiber and is also a great source of folate, zinc, and iron.
And since it is gluten-free, quinoa is a great healthful alternative if you cannot consume gluten carbs such as rice, bread, and pasta.
Ingredients for Cajun Salmon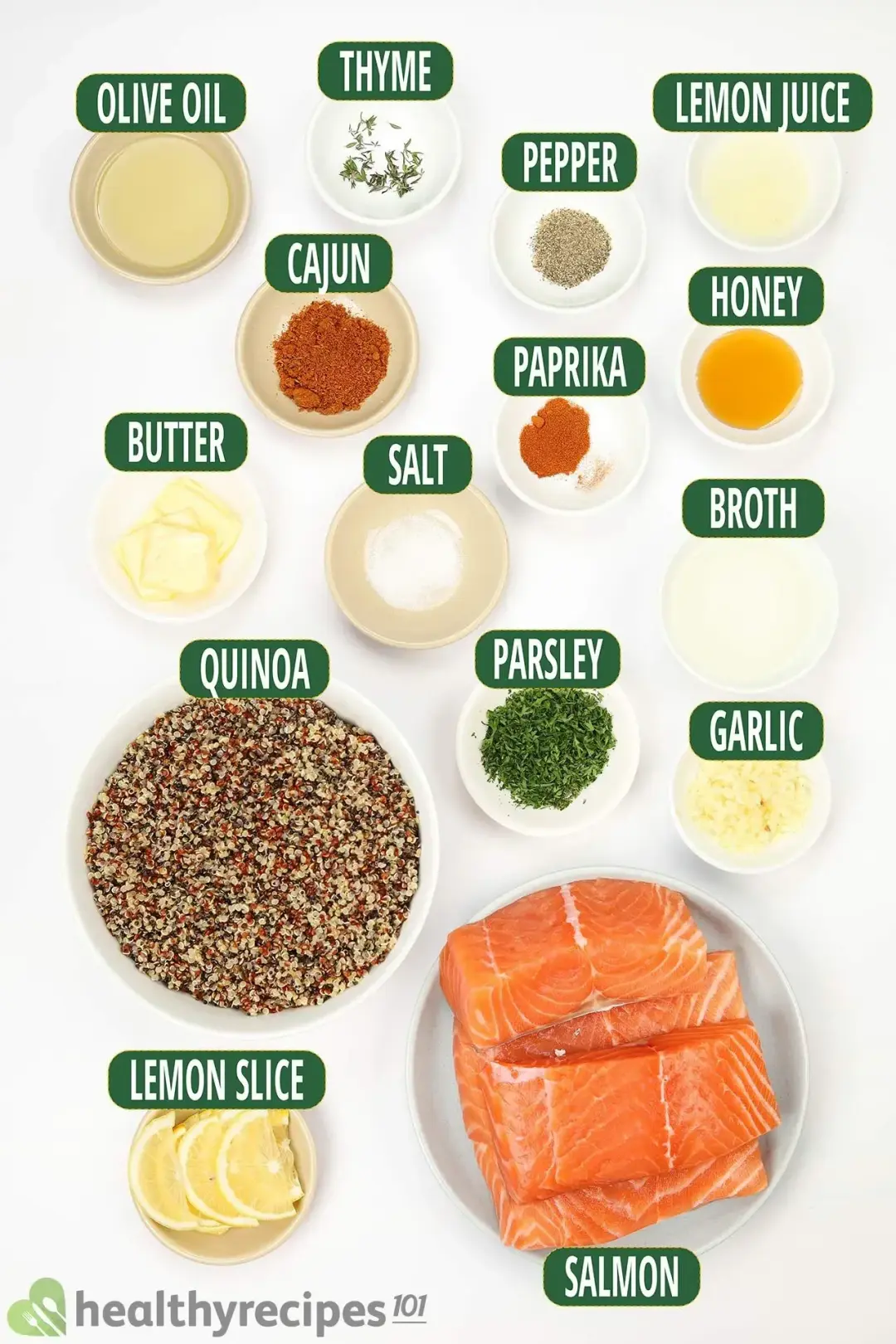 1. Salmon
The rich buttery taste of a delicate salmon fillet is mere heaven on a plate. That's why you should make sure to pick a good one.
Just pay attention to the color, the texture, and the odor. A fresh salmon fillet should have a bright and even pigmentation, a nice firmness when touched, and no fishy smell.
For this recipe, we use fresh Sockeye salmon fillets for their deep rich flavor and firm texture. Still, you can go with any other type of salmon you particularly love.
Also, if you can't purchase fresh salmon fillets, as we recommend, you can go with frozen salmon for almost similar results.
2. Seasonings
Of course, we need some spices to liven things up.
For marinating salmon, we use a mixture of Cajun seasoning, paprika, salt, and black pepper for a flavor kick.
While cooking, we also add more seasonings. Chicken broth, butter, and extra cajun spice blend give a more in-depth profile to our salmon, while a drizzle of lemon juice and honey adds a sweet citrus note for a bright aroma.
3. Quinoa
We use mixed quinoa seeds for this recipe. The combination of white, red, and black quinoa adds extra flavors and textures to our dish, and gives it a nice splash of colors for visual effect. 
While white quinoa is the most subtle in flavor with a mildly sweet hint, the other darker two are nuttier and earthier in taste. Together, they make an interesting colorful mix with a light and fluffy texture, which pairs wonderfully well with our Cajun-style salmon.
To cook the quinoa, simply boil the amount noted in the ingredient list from cold water, then turn the heat to low temperature and cook for a total of fifteen minutes.
What Goes Well With Cajun Salmon?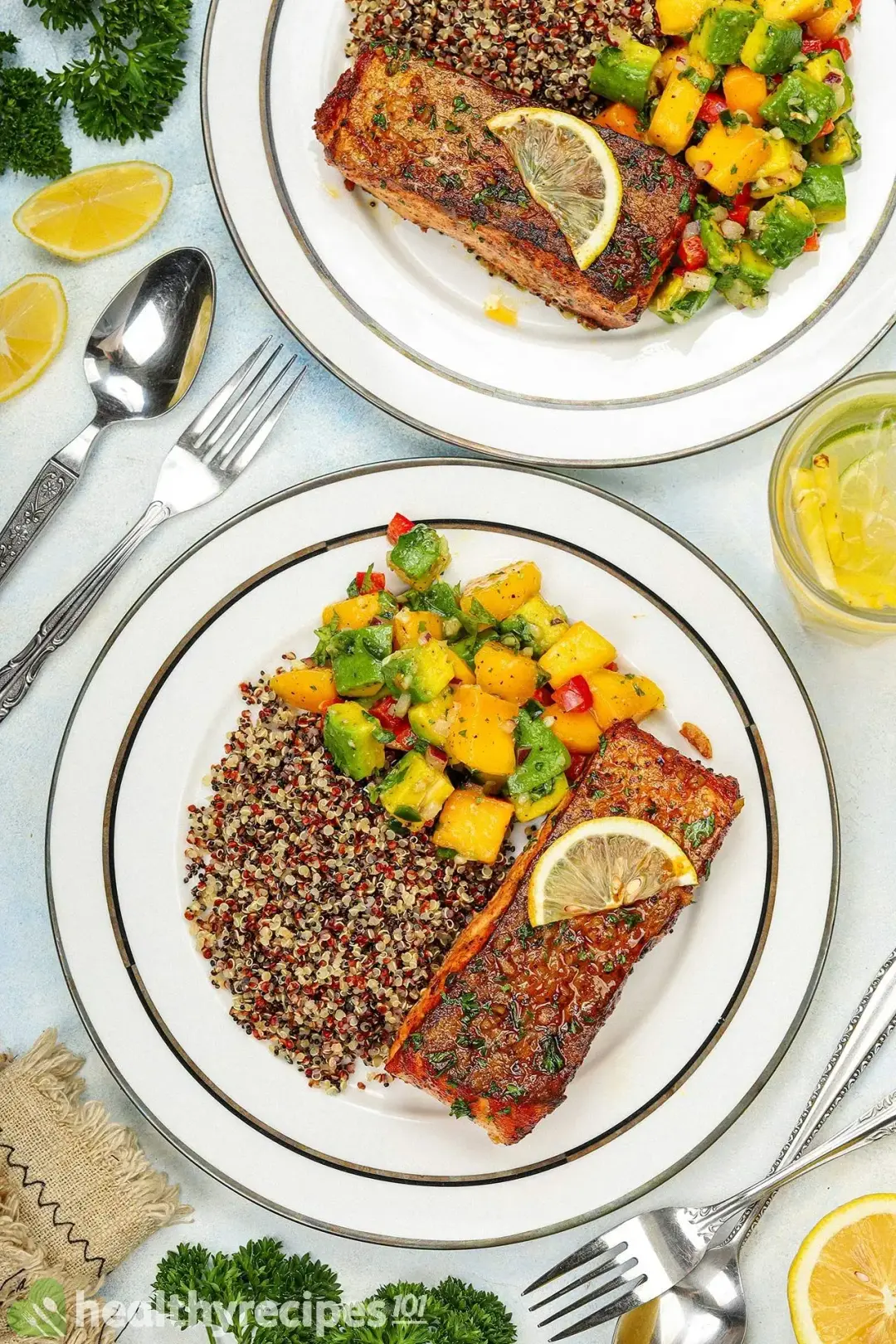 With this Cajun salmon recipe, you can have a fulfilling main course for your dinner menu that goes well with lots of fresh salads and roasted veggies.
Here we recommend pairing this dish with our sweet and creamy Mango Avocado Salsa Recipe for a wonderfully delicious blend of flavors.
How to Store and Reheat
If you have any leftovers, just keep the salmon and the quinoa separate in air-tight containers in the fridge, and they should be good for up to 5 days.
To reheat, it's best to place them in the oven and cook for 1 minute. If you don't have an oven, you can pan-sear the salmon in a skillet with a small amount of added water (about 1 fluid oz per serving) for 3-5 minutes or until the liquid has completely drained.
Salmon Ideas for You to Make Alive
First off, we have two recipes featuring salmon filets cooked with extra care: pan-seared and crispy skin. They are a bit different in taste and complementaries, but they are so similarly flavorful we can't seem to pick a favorite. We think it's best that you look at both and be the judge.
If you have salmon steaks instead of filets, we also have a recipe for you. It's cooked to perfection before dolloped with homemade cream sauce that's as luscious as heavenly possible. Of course, it's served with cooked veggies for extra nutrients so both your body and palate are properly pleased.
For more salmon ideas for your next dinner, check out our list.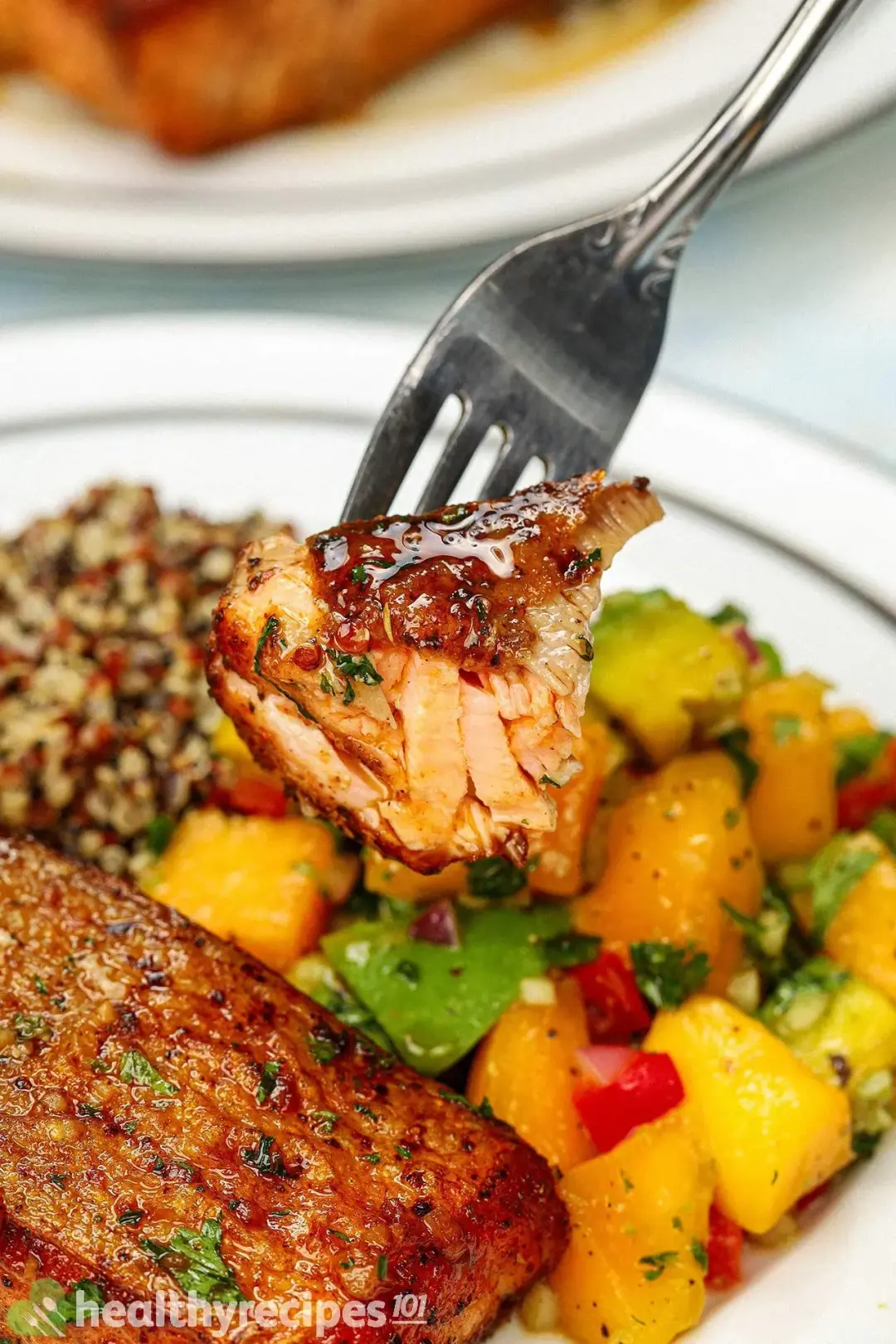 How to Make Cajun Salmon
Within 30 minutes, this Cajun salmon recipe will give you a luscious savory fillet served with colorful mixed quinoa for a hearty healthy main course. Pair it with our delicious mango avocado salsa for a well-rounded eating experience.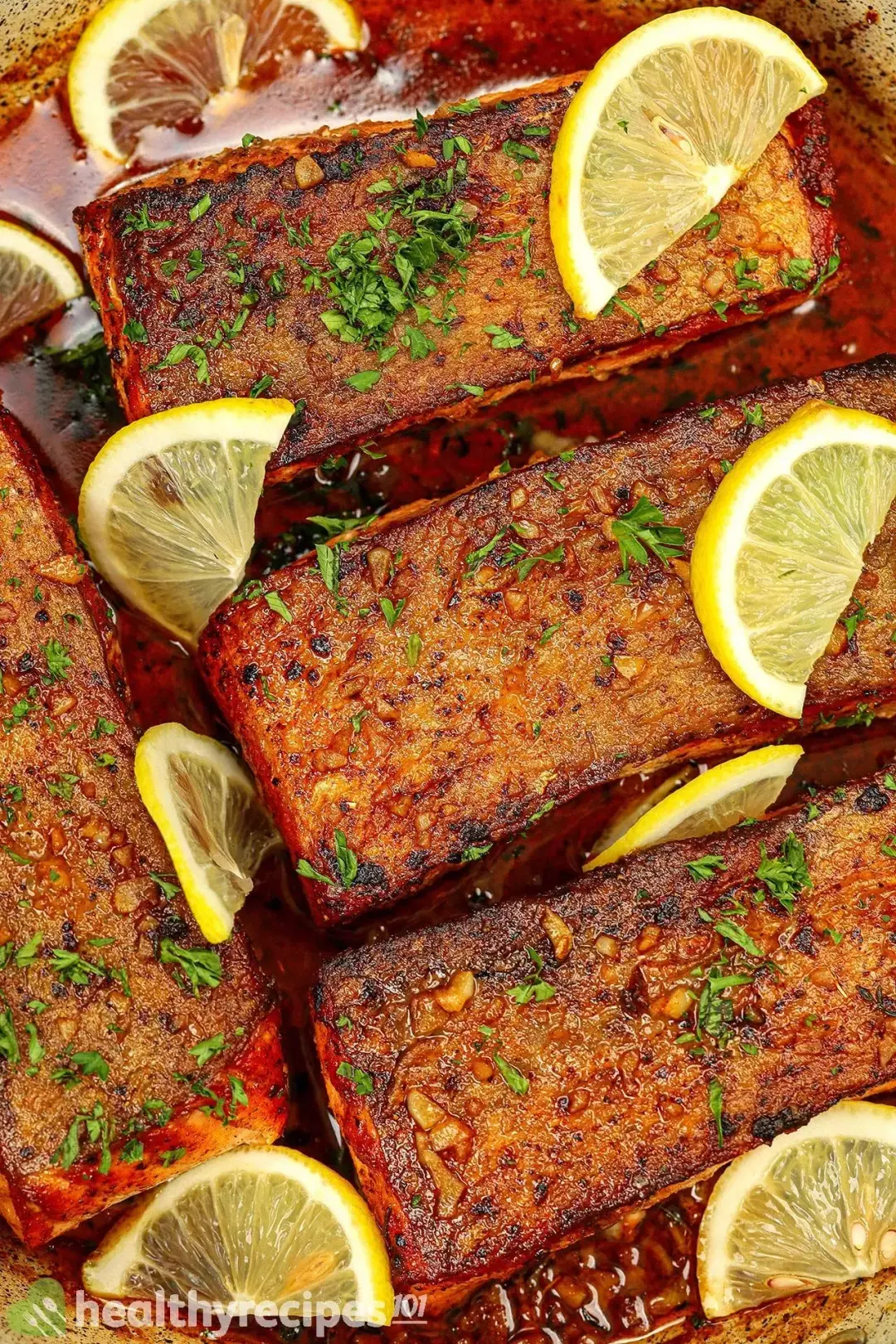 cook TIME

15 mins

prep TIME

15 mins

total TIME

30 mins
COURSE

Main Course

CUISINE

American

SERVINGS

servings

CALORIES

488 kcal
INGREDIENTS
25 oz

boneless salmon fillets scales removed

0.5 tsp

paprika

1 tbsp

cajun seasoning divided

0.3 tsp

salt

0.5 tsp

black pepper

0.5 tbsp

honey

2 tbsp

olive oil

2 tbsp

garlic minced

0.5 tsp

thyme

2.5 tbsp

unsalted butter

0.3 cup

unsalted chicken broth

1 tsp

lemon juice

2 oz

lemon slice

2 tbsp

parsley chopped

2 cups

quinoa cooked
STEP BY STEP VIDEOS
Add the seasonings to the salmon
Show less
Add 1/2 tbsp cajun seasoning, 1/2 tsp paprika, 1/4 tsp salt, and 1/2 tsp black pepper to the salmon fillets.
INSTRUCTIONS
1
Add the seasonings to the salmon: Add 1/2 tbsp cajun seasoning, 1/2 tsp paprika, 1/4 tsp salt, and 1/2 tsp black pepper to the salmon fillets.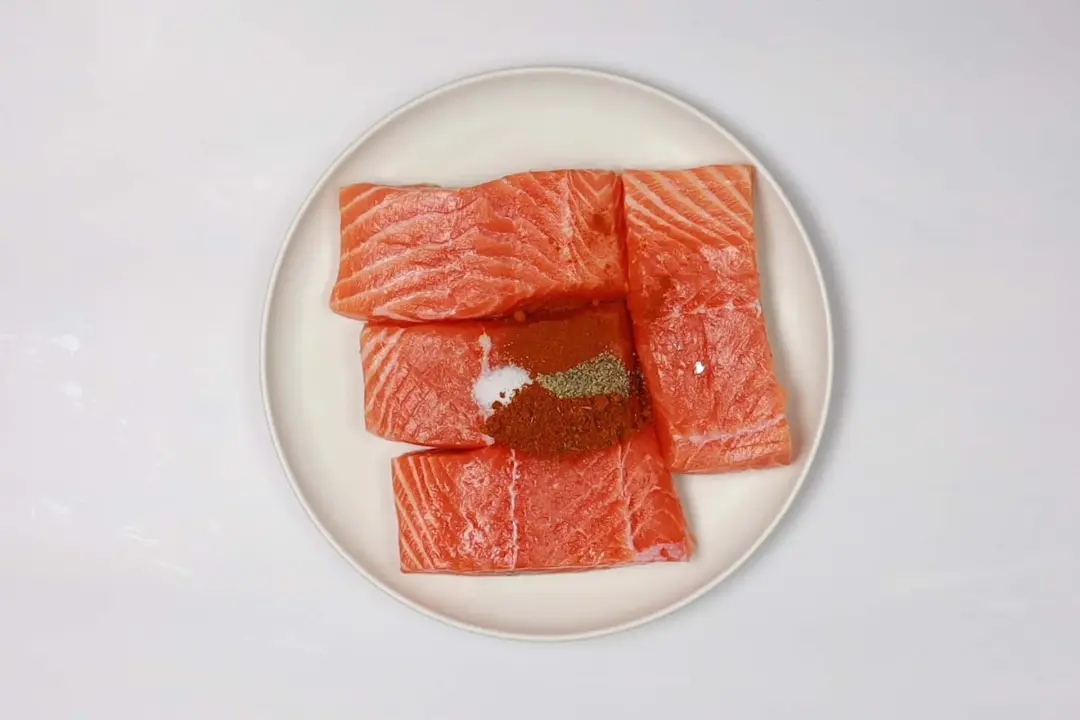 2
Rub the spices to evenly coat both sides of the fillets.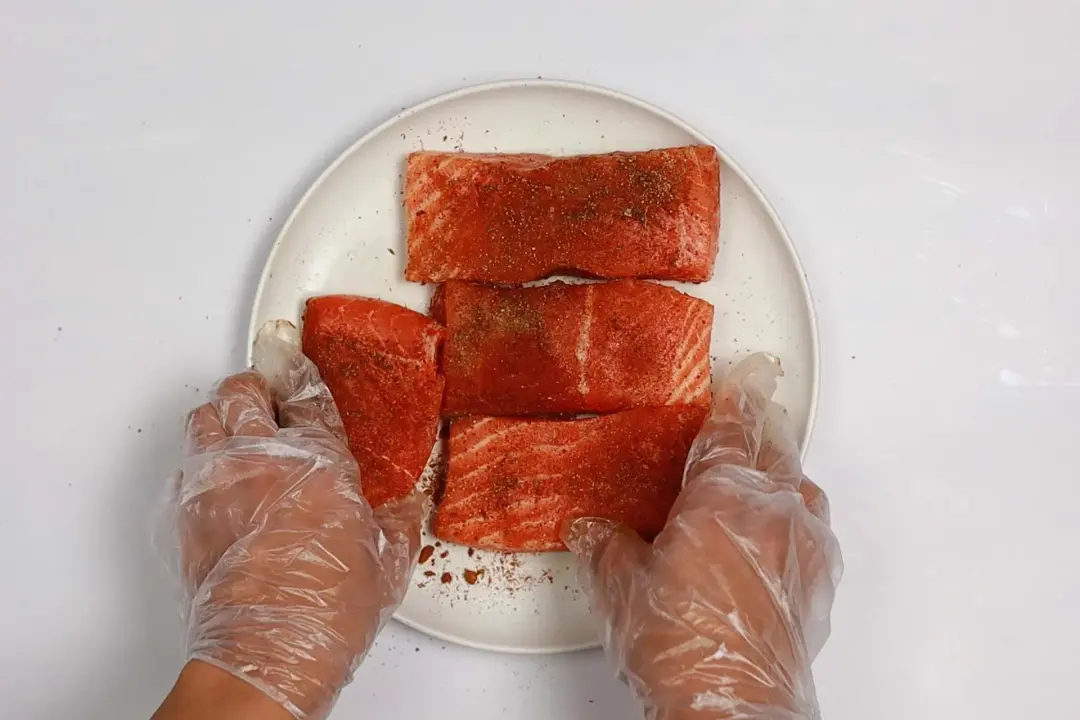 3
Pan-sear the skin side of the fillets: In a skillet over medium heat, add 2 tbsp olive oil, then place the salmon fillets skin-side down and cook for 4 minutes.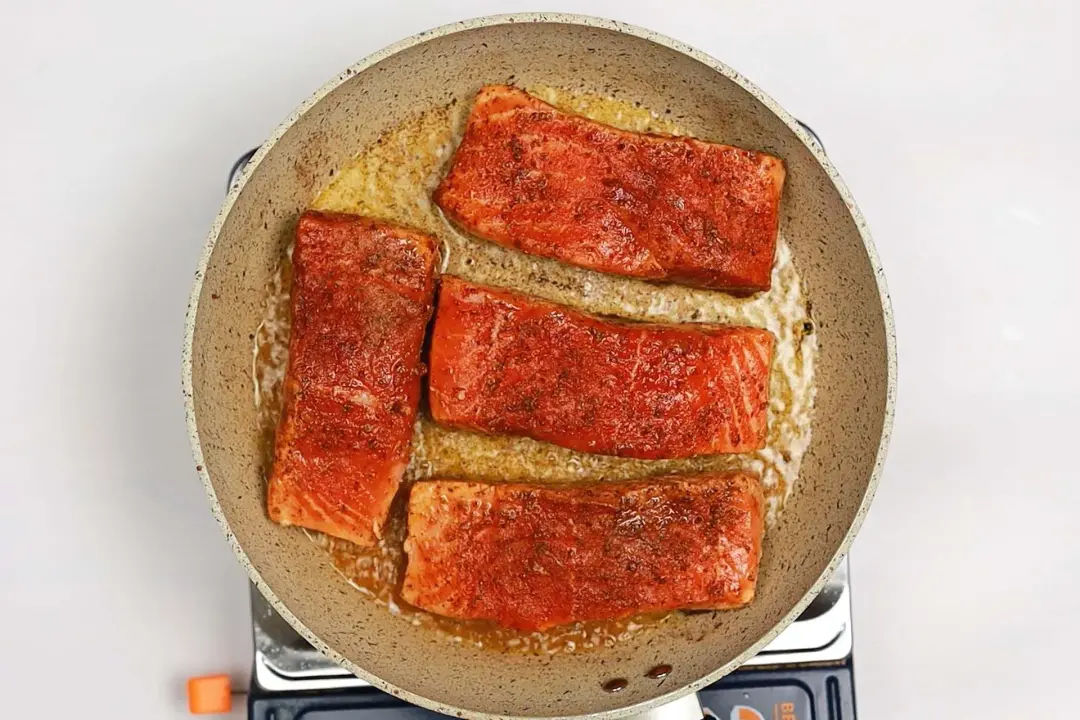 4
Flip and cook the other side: Flip the fillets and cook for 3 more minutes. Transfer the fillets to a plate when done.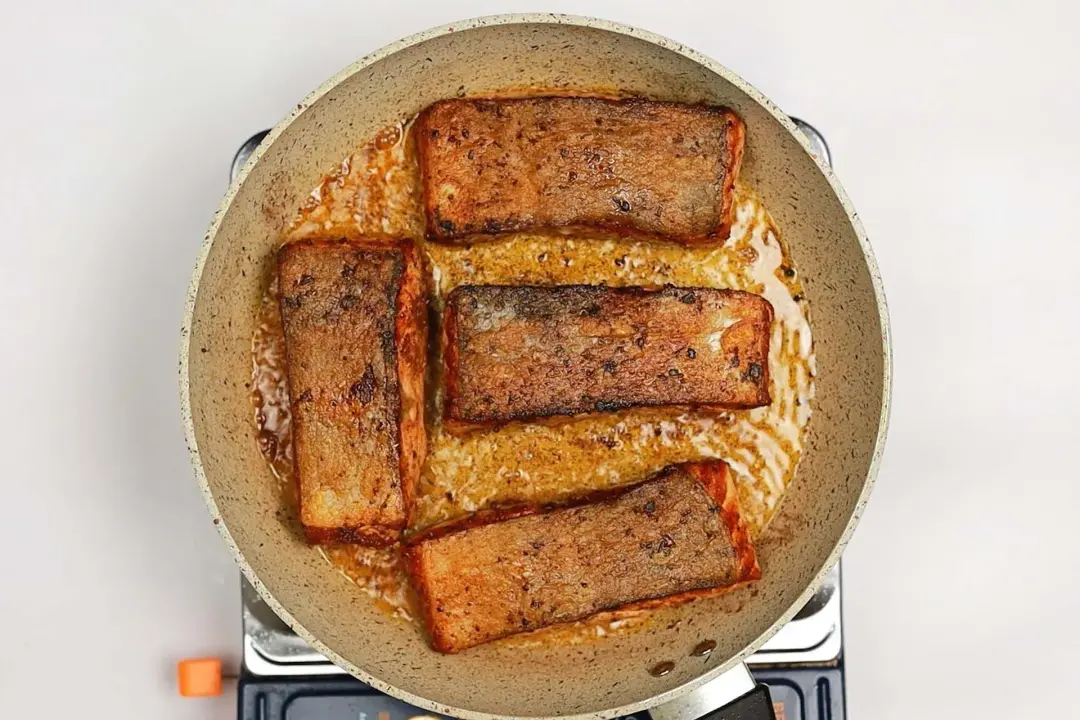 5
Add butter, thyme, and garlic: In the same skillet, add 2 1/2 tbsp unsalted butter, add 2 tbsp garlic, and 1/2 tsp thyme. Stir well for 30 seconds.ste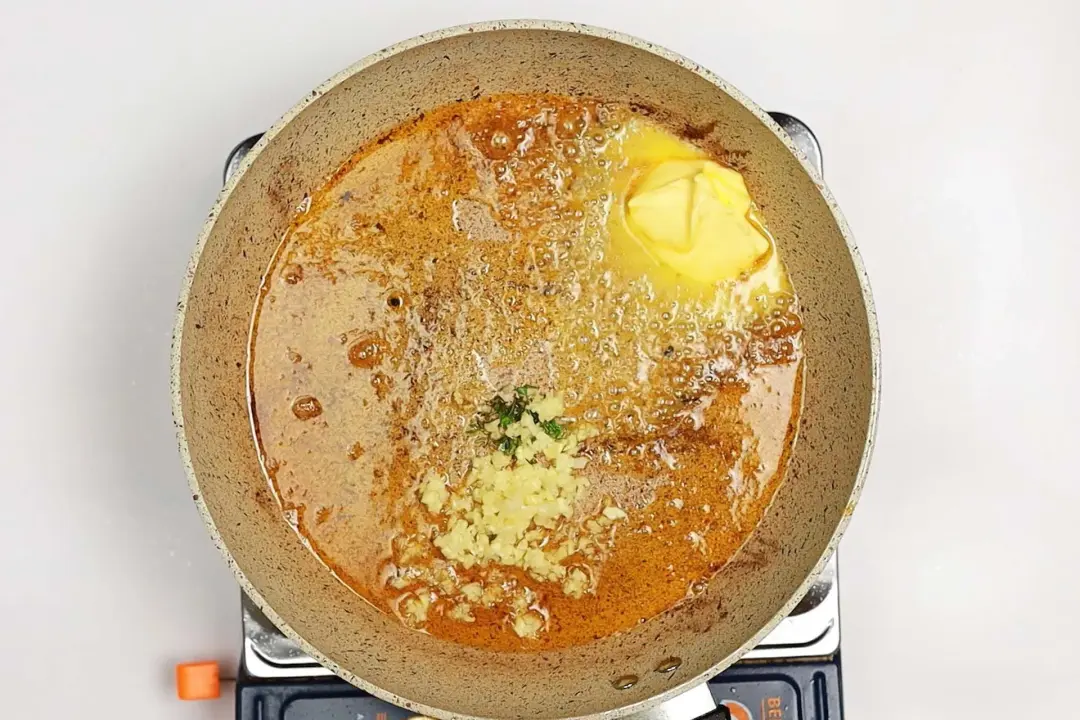 6
Add cajun seasoning, lemon juice, honey, and chicken broth: Continue to add 1/2 tbsp cajun seasonin, 1/2 tbsp honey, 1 tsp lemon juice, and 1/4 cup unsalted chicken broth. Sauté for 30 seconds.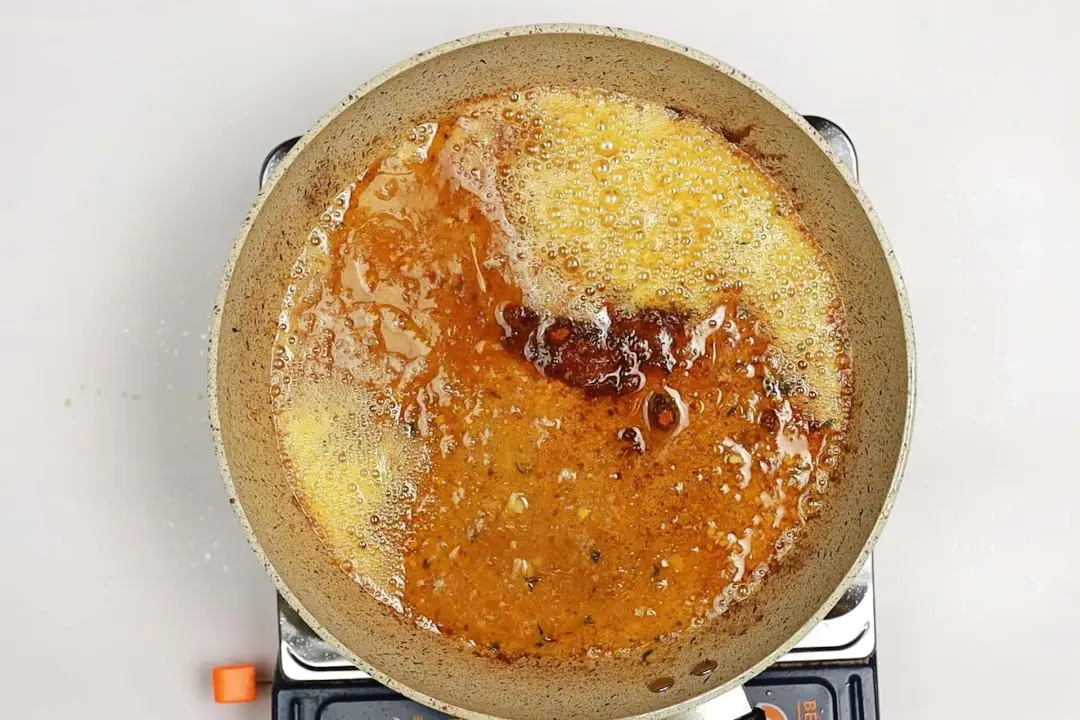 7
Add the pan-seared salmon fillets: Place the salmon fillets back in the skillet and cook for 2 more minutes, then remove from heat.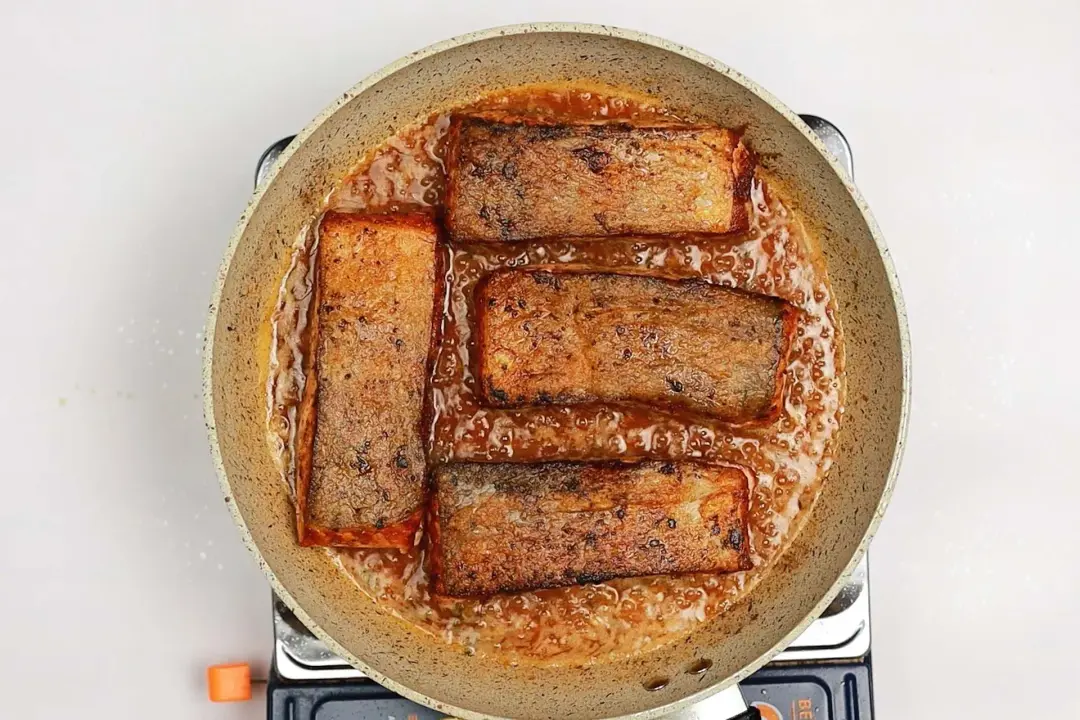 8
Garnish with parsley and lemon slices.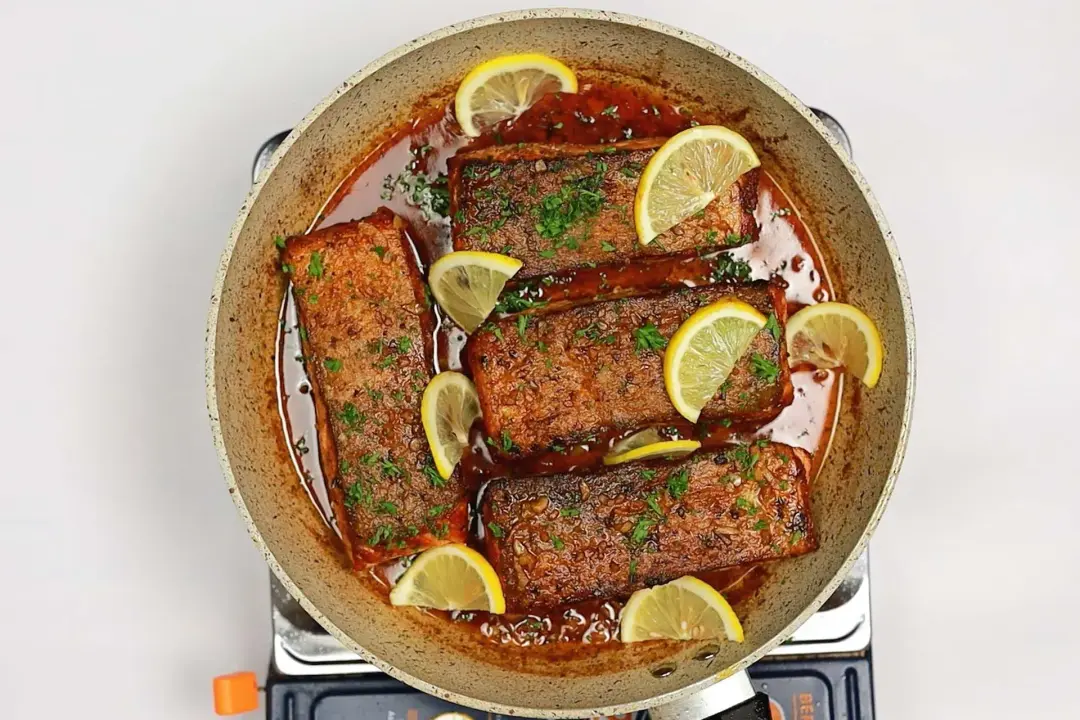 9
Serve: Transfer the fillets to a plate and serve with cooked quinoa and mango avocado salsa (optional).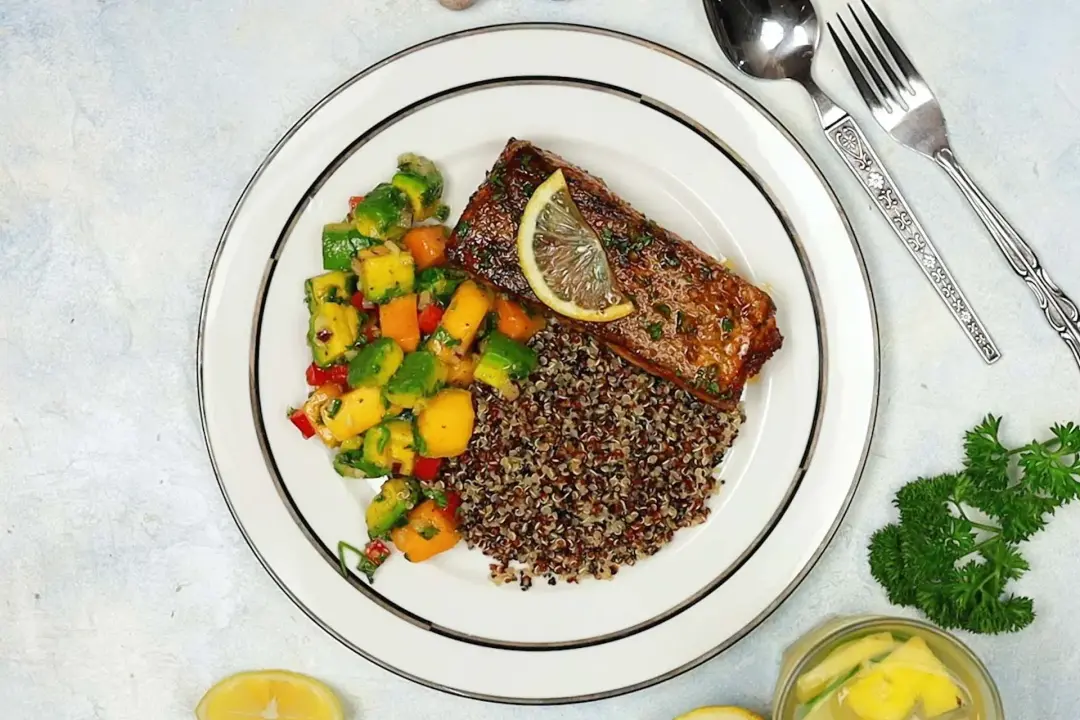 NUTRITION
Nutrition Facts
How to Make Cajun Salmon
Amount Per Serving (1 serving)
Calories 488
Calories from FDA
% Daily Value*
* Percent Daily Values are based on a 2000 calorie diet.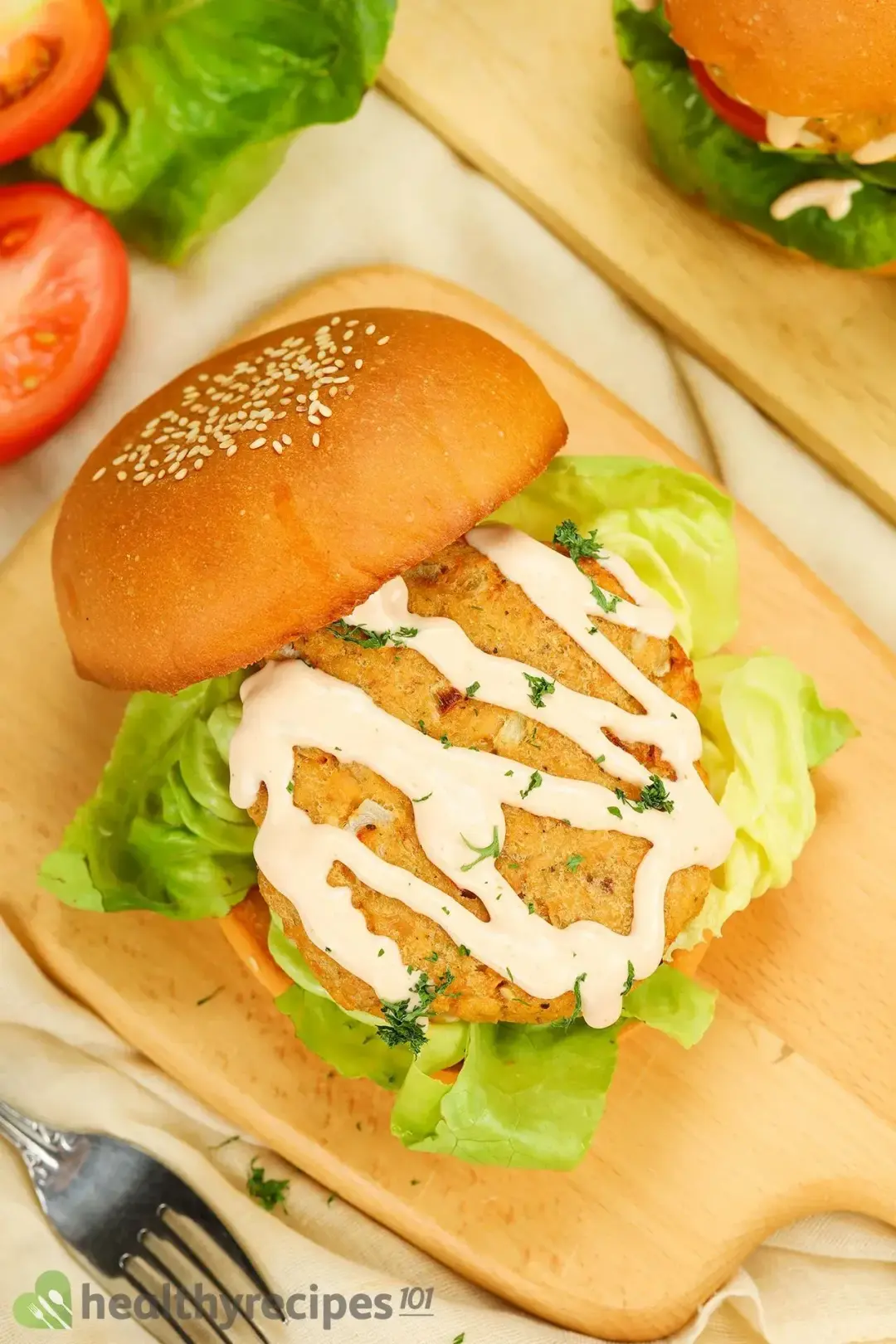 Previous Recipe
Canned Salmon Burger
Canned Salmon Burger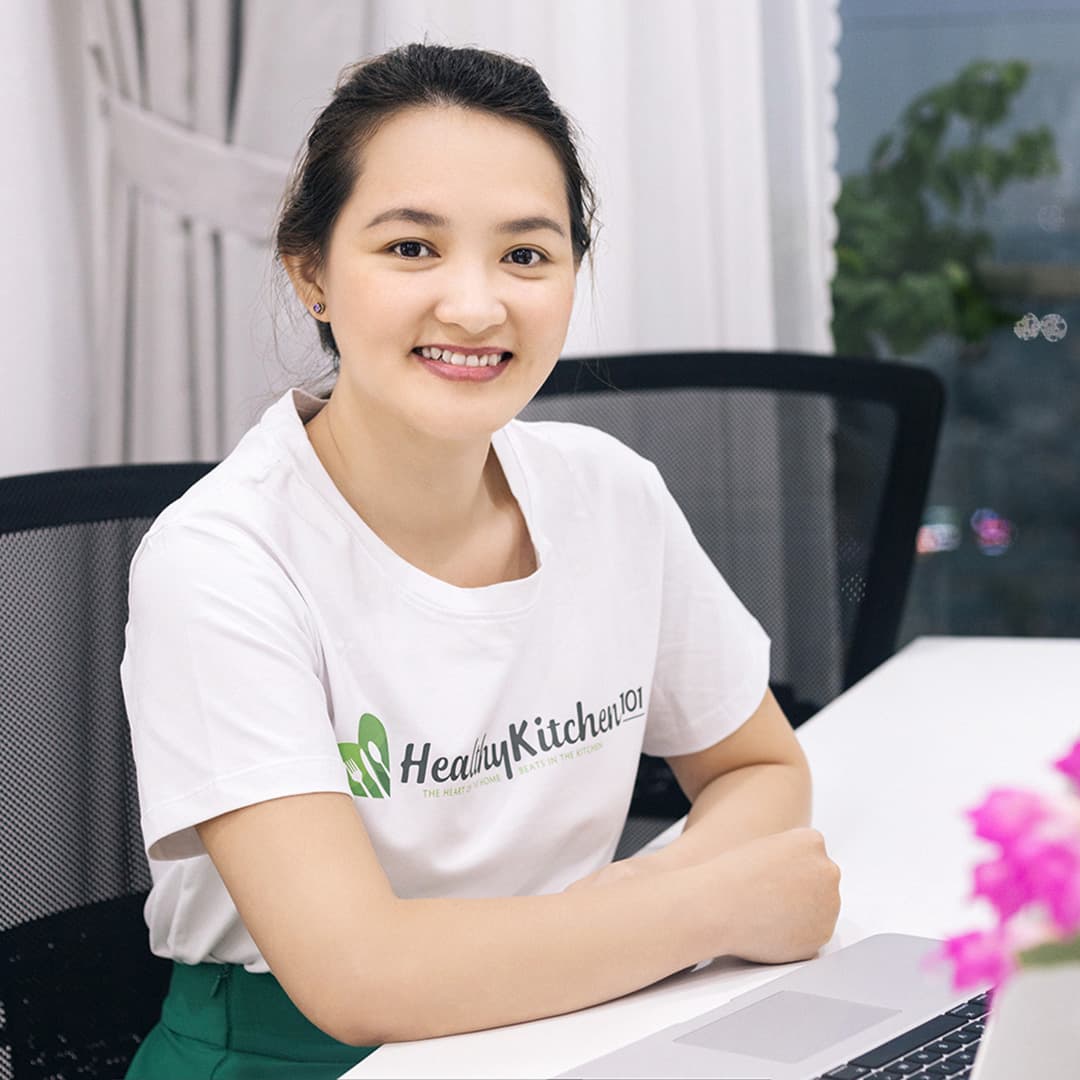 Luna Regina
A writer and entrepreneur, Luna's day doesn't start at the computer keyboard, but in the kitchen.
Half of her working hours are spent on mixing ingredients for her recipes. The other half involve working with the tech team to research and test the tools and appliances that promise to make kitchen work effortless and mess-free. From a kitchen knife or water filter to the Instant Pot, if it can help save time and effort for the home cook, Luna and her team are on it.
Luna's extracurricular pastimes include camping, travel, and photography.
Comments/ Reviews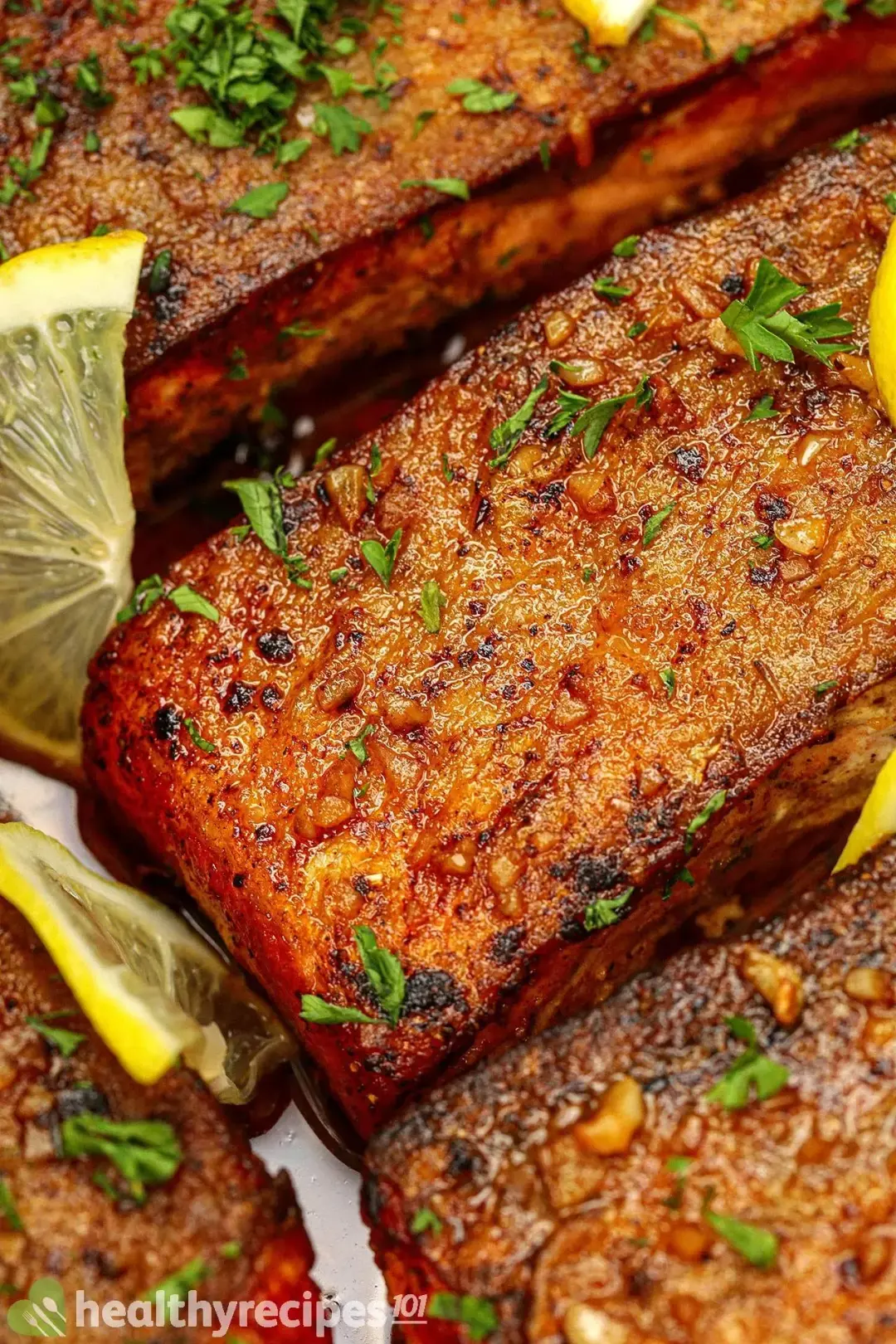 Cajun Salmon Recipe