With these recipes, a pound of ground beef and a pan will be enough for supper. From Shepherd's pie to lasagna, these dishes make family dinners simple and flavorful. In this collection of ground beef skillet recipes, you'll learn how to cook this meat deliciously and efficiently.
Reasons to Love
Using pantry staples, ground beef skillet recipes can create the simplest and most satisfying meal possible. The dish is cooked with all of the seasonings and is stuffed with meat, vegetables, rice, or noodles.
It is also nutritionally dense. You can obtain protein, vitamins, minerals, and fiber from the natural ingredients.
In addition, everything from browning the steak to boiling the pasta and melting the cheese occurs in a single pan. Cooking everything in one skillet is not only simple but also makes cleanup a breeze.
Collection of Ground Beef Skillet Recipes
What to Make With Ground Beef in a Pan
There are a variety of methods to cook ground beef in a pan, and we have included several quick and delicious recipes for you to try.
The skillet taco beef recipe enhances is an excellent twist on your regular taco evening. The filling is also delicious in burritos and taquitos.
If you want a twist with Asian flavors, try fried rice or Korean bulgogi. They are a straightforward yet flavorful ground beef meal that the entire family will adore.
Meatballs and soups are other splendid recipes for cooking ground beef in a pan. They create a quick and simple dinner that is ready to be served over rice in less than thirty minutes.
Tips for Cooking
Ground beef is used in a variety of homemade dishes. It also freezes well, making it a useful ingredient when time is of the essence. Our favorite method for cooking ground beef is not only simple and delicious, but the meat is always well-seasoned, flavorful, and juicy.
Steps for Browning Ground Beef 
Heat the skillet and oil. This way, the surface of the meat becomes hot, which helps seal all the flavors and gives it a beautiful brown color.
Add the ground beef to the pan and break it up with a spatula. Allow it to brown for a few minutes.
While cooking, break the meat into smaller pieces.
Cook until browned. Try not to stir the ground beef too often; stir steadily until all of the beef has browned.
When Do I Season Beef?
We recommend adding seasonings to the ground beef as it is cooking.
When beef is seasoned prior to cooking, the spices only reach the surface of the meat. In addition, adding salt to fresh ground beef draws away moisture, dries up the meat, and creates steam when cooking, preventing it from browning perfectly.
While ground beef is cooked, it can be seasoned with nearly any ingredient. This will allow the flavors to emerge beautifully in the pan.
How to Store
Ground beef may be kept in the refrigerator for up to 2 days or frozen for up to 3 months. To freeze the product, wrap it in freezer wrap or move it to a freezer-safe container and mark it with the date.
Like many other leftovers, cooked ground beef will last 3-4 days in the refrigerator and 3 months in the freezer. Also, it's best to keep it in a freezer bag or an airtight container.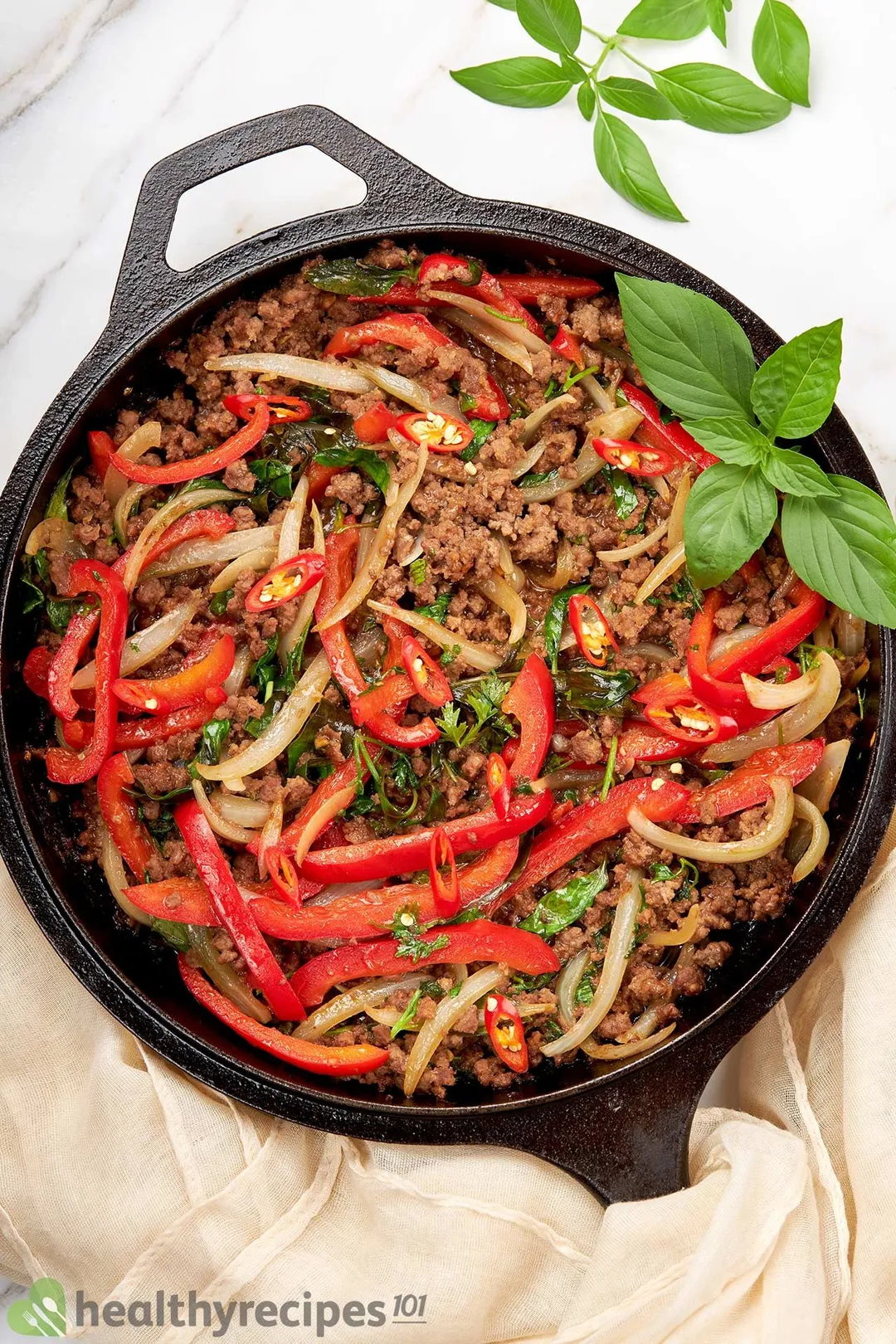 Ground Beef Skillet Recipes
Our ground beef skillet recipes show you how to make easy and delicious dinners with hamburger meat, vegetables, and seasonings.
Ingredients
Directions
Choose a recipe that you like.
Assemble all the ingredients.
Follow the instructions to give you incredibly tasty ground beef skillet recipe in less than 40 minutes!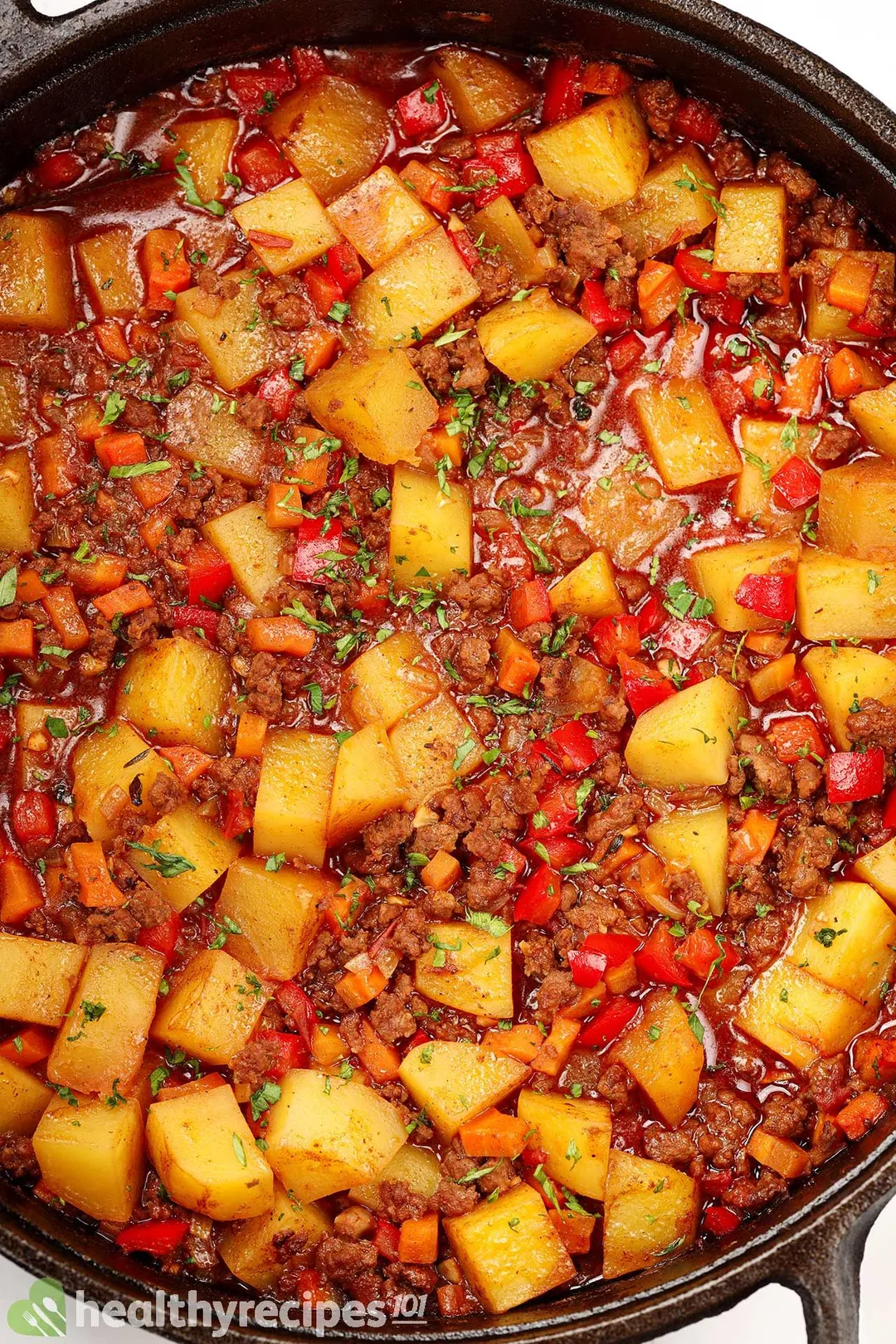 Previous Recipe
Ground Beef Potato Recipes
Ground Beef Potato Recipes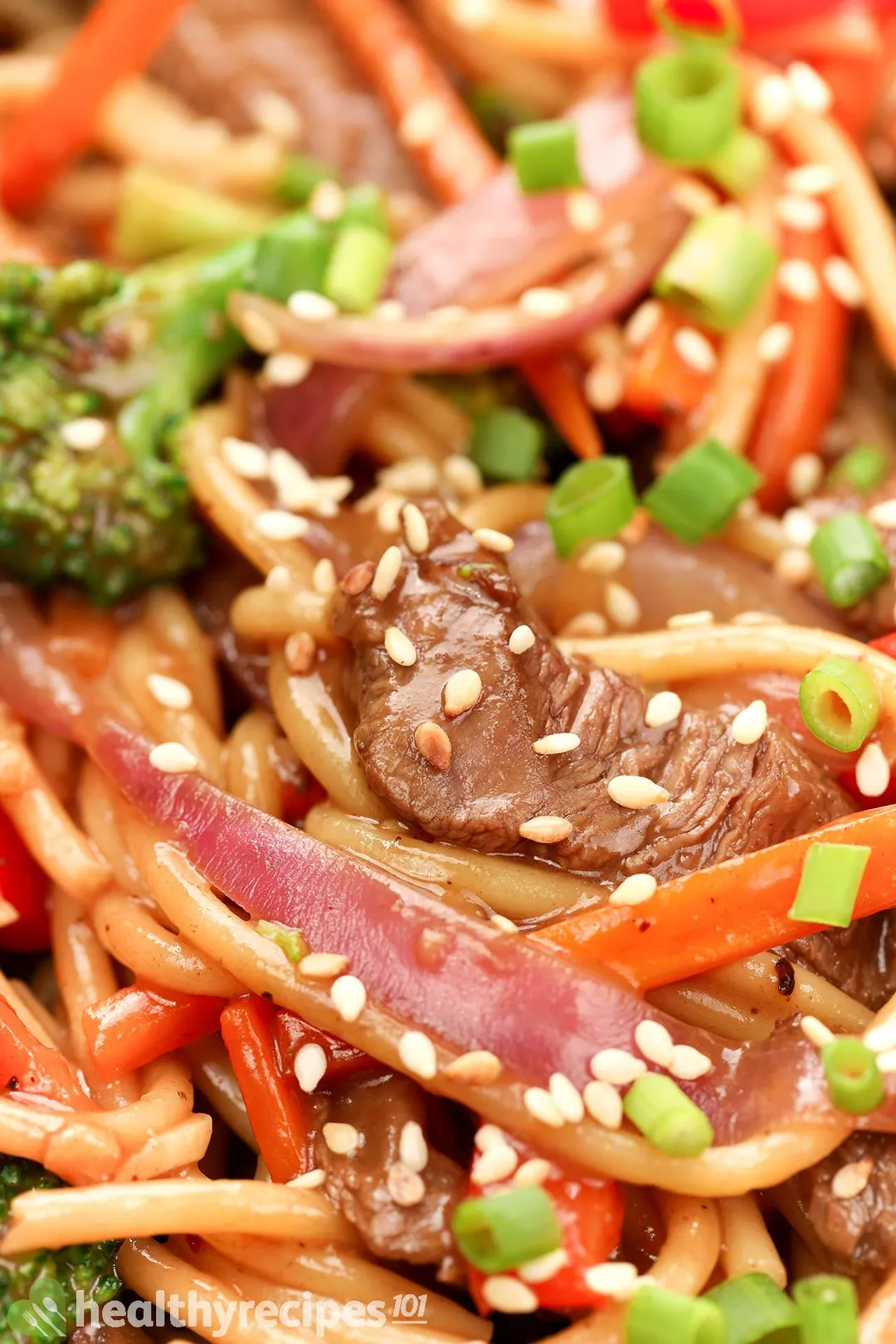 Next Recipe
Easy Beef Recipes
Easy Beef Recipes
Writer, Author
Luna Regina is an accomplished writer and author who dedicates her career to empowering home cooks and making cooking effortless for everyone. She is the founder of HealthyKitchen101.com and HealthyRecipes101.com, where she works with her team to develop easy, nutritious recipes and help aspiring cooks choose the right kitchen appliances.
Comments/ Reviews