Looking for a Mexican twist to your meal planning? You've come to the right place. In this collection of Mexican beef recipes, we have every authentic Mexican beef dish you need to put big flavors on the family table.
Collection of Mexican Beef Recipes
What Spices and Herbs Are Used in Mexican Beef?
A major part of the attractiveness of Mexican cuisine is its diverse flavors, which are derived from a variety of herbs and spices. The addition of Mexican spices can transform simple, affordable ingredients into tasty dishes. Here is a summary of some of the most often-used herbs and spices in Mexican foods:
1. Spices
Garlic: Garlic is one of the most prevalent tastes in Mexican cuisine. It is available fresh, in a jar, or as a powder and is used in several dishes, including salsa and taco seasoning. 
Onion: In many Mexican dishes, onions are frequently combined with garlic. You will find that onion powder is equally as useful as fresh onions.
Cumin: Cumin has a robust, earthy, spicy taste with a hint of citrus. The seeds are powerful enough to stand up to other heavy flavors, but they may also bring out unexpectedly delicate nuances in sweeter vegetables and mild bread.
Chili: In Mexican cuisine, chili powder is popular, and its flavor varies from blend to blend. It is often used as a condiment to flavor fruits and vegetables.
Cinnamon: Mexican cinnamon has a signature floral aroma. The sweet aroma of cinnamon gives soups and stews depth and richness. Additionally, it pairs nicely with vegetables such as onions, carrots, and squash.
Achiote: This seed imparts a beautiful orange hue and a mildly earthy taste. It is used as a natural food coloring and in sauces and marinades.
Cilantro: Cilantro has a delicate citrus flavor and subtle earthy notes. Add this spice to tacos, salsas, moles, cheeses, broth-based soups, rice, and beans to enjoy it.
2. Herbs
Basil: Basil is most commonly seen in Mexican soups and tomato-based meals, where it imparts a mild herby flavor.
Thyme: The floral, slightly minty flavor of thyme enhances the lighter, more delicate flavors in food. It is a common seasoning used in sauces, stews, and pickled chiles, among other dishes.
Sage: Sage imparts a robust, mildly bitter flavor to Mexican soups and stews. In dried sage leaves, the taste is concentrated, so be careful of how much you add to your dish.
Oregano: Mexican oregano has citrus and licorice notes and works nicely with chiles, avocados, and both cooked and raw salsa.
Cilantro: Cilantro, which is crisp and lemony, is an essential element in Mexican cooking. It imparts a more delicate, herbal taste when dried. Fresh cilantro is, on the other hand, the aromatic green garnish that lends Mexican cuisine a touch of freshness.
Popular Ways to Cook Mexican Beef 
Beef in Mexican cuisine has created some remarkable dishes, from tacos to chili soup. However, you can prepare many more dishes using beef, and this list features some of the most iconic Mexican beef recipes that you can easily recreate at home.
Albondigas: Mexican meatballs are a delectable combination of ground beef and pork seasoned with a variety of spices, white rice, and tomato-chipotle salsa. These meatballs are braised with carrots, squash, and potatoes in salsa. They can be served with tortillas, rice, or beans for a gourmet meal.
Taco: Perfectly seasoned beef is wrapped in soft tortillas with all the toppings of your choice. Tacos make a quick and simple lunch or dinner that the whole family will enjoy.
Fajitas: Marinate flat iron steak in orange and lime juice, then sear the meat and vegetables. The resulting fajitas are ideal for serving over rice or as taco stuffing.
Soup: Taco soup is a great recipe for hectic days. Place tomatoes, beans, veggies, and ground beef in a pot and allow them to simmer on the stovetop.
Nachos: These beef nachos are a fantastic appetizer! Bake the beef with shredded sharp cheddar until bubbling, then top with fresh pico de gallo, cilantro, and warm cheese sauce. This platter is loaded with chips and topped with succulent, flavorful carne asada.
Encebollado: Bistec encebollado is a classic Latin American dish consisting of flank beef marinated in a flavorful onion and spice mixture. This dish is the definition of comfort food.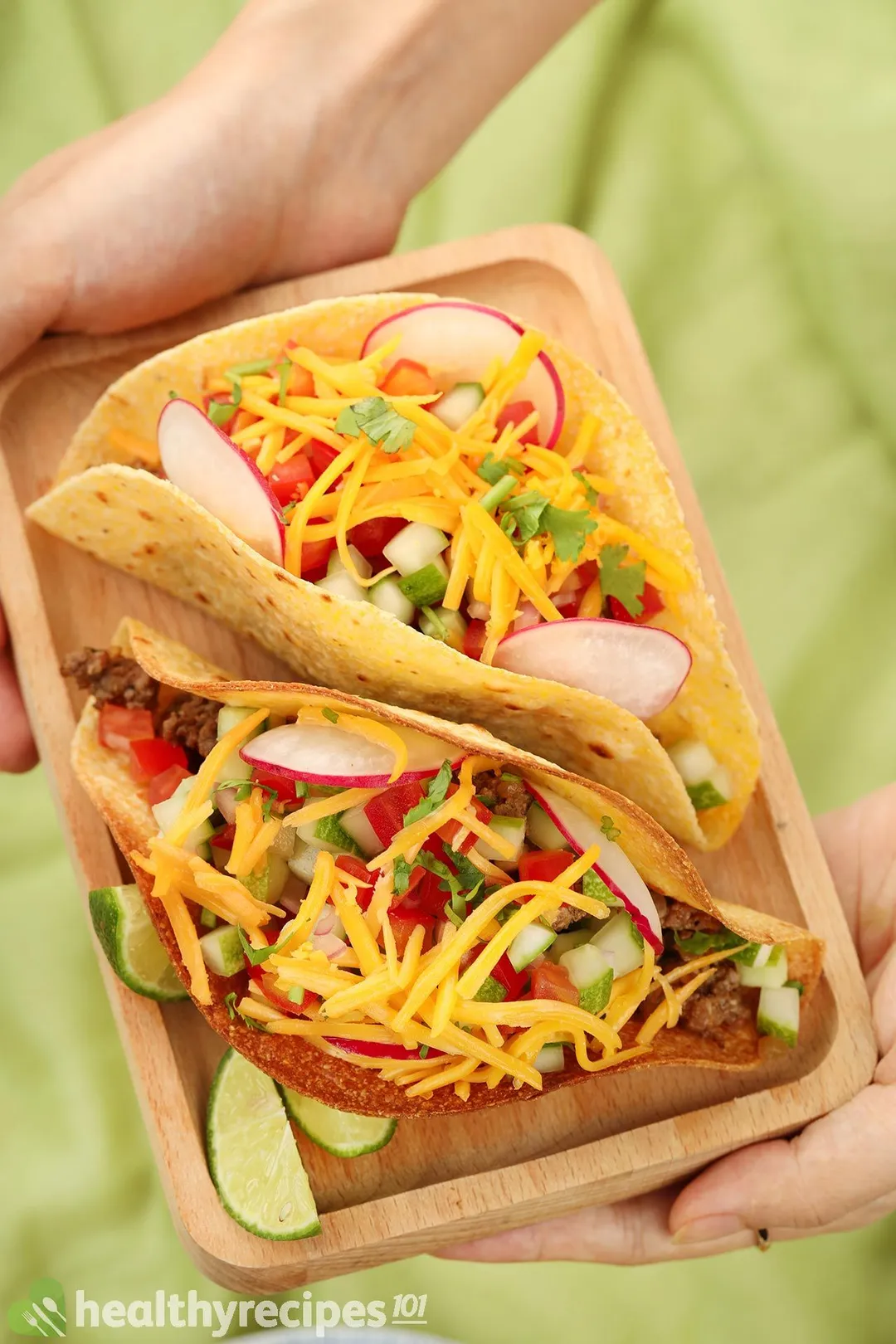 Mexican Beef Recipes
Our list of Mexican beef recipes introduces a wide range of authentic, delicious dishes that are easy and quick to prepare from scratch.
Ingredients
Directions
Choose a recipe that you like.
Assemble all the essential ingredients.
Follow the instructions to give you incredibly tasty Mexican beef recipe in less than an hour!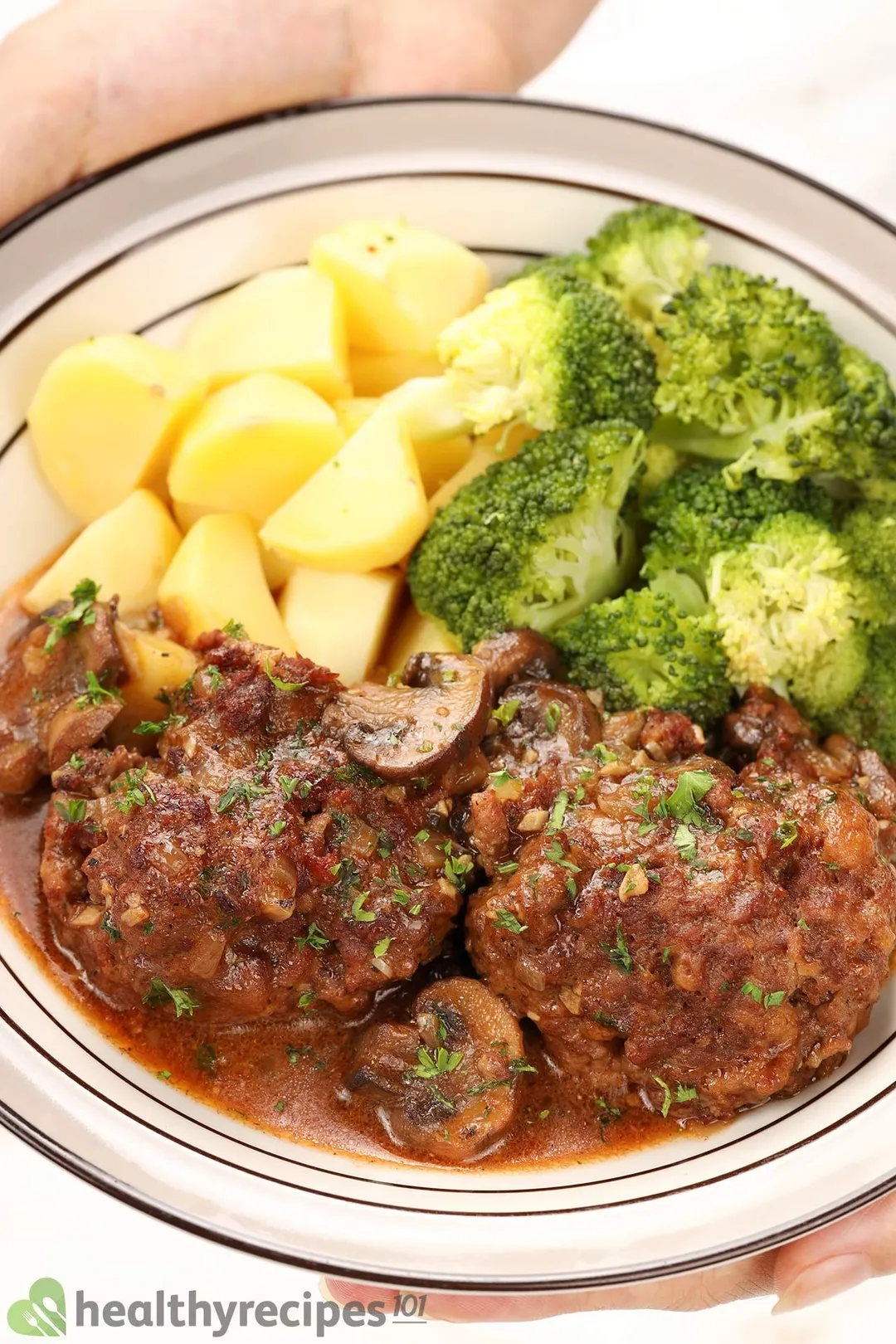 Previous Recipe
Beef And Mushroom Recipes
Beef And Mushroom Recipes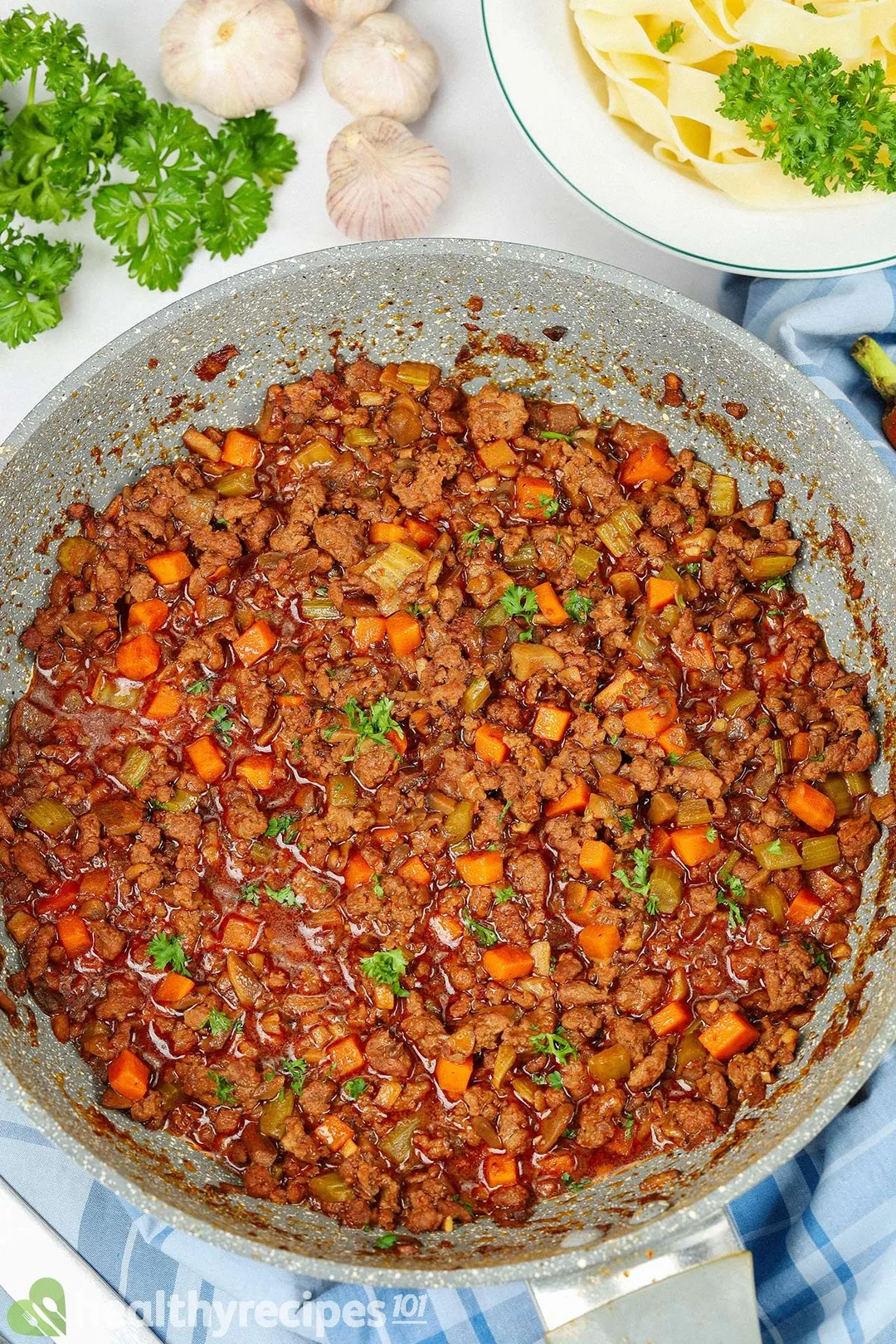 Next Recipe
Easy Ground Beef Recipes With Few Ingredients
Easy Ground Beef Recipes With Few Ingredients
Writer, Author
Luna Regina is an accomplished writer and author who dedicates her career to empowering home cooks and making cooking effortless for everyone. She is the founder of HealthyKitchen101.com and HealthyRecipes101.com, where she works with her team to develop easy, nutritious recipes and help aspiring cooks choose the right kitchen appliances.
Comments/ Reviews