If you are in a hurry and have limited pantry or refrigerator supplies, you can still prepare a delicious meal with today's easy ground beef recipes with few ingredients. Even with a limited number of ingredients, all of the dishes are delicious and will assure your satisfaction. They are also quick and easy to prepare.
Collection of Easy Ground Beef Recipes With Few Ingredients
Reasons to Love
Ground beef is a staple in many families for good reasons. 
It is one of the most adaptable and affordable meats on the market. You can easily fill your freezer with this protein and rely on it any time for a nutritious dish that takes less time than you'd imagine.
In addition, when combined with other ingredients, herbs, and seasoning, the meat turns out delicious every time. You can sauce it, soup it, bake it, and stir-fry it to create an unlimited number of delicious meals. Ground beef requires only a few ingredients to create a wonderful dinner.
Here are some of our favorite ways to cook a simple yet wholesome ground beef dish.
Check out our: Collection of Easy Ground Beef Roundup
Easy Ways to Cook Ground Beef With Just a Few Ingredients
Ground beef is delicious in appetizers, soups, and main courses. Today, we have collected all of these sorts of recipes so that you can create an ultimate dish with minimal ingredients and effort.
Ground Beef Skillet: The ground beef skillet can be used for your favorite recipes ranging from tacos to pastas. This dish requires just one pan to prepare so cleanup is a breeze.
Meatballs: They are tender, juicy, and always a hit on the table. This recipe can be used for either pan-frying or baking. 
Taco Soup: This hearty soup is slow-cooked to perfection with ground beef, beans, and corn. Best of all, your house will be full of this intense, irresistible aroma.
Stew: Ground beef stew is made in less than 30 minutes for a quick and nutritious family meal. Being appetizing, and loaded with vegetables, this stew is perfect for cold days when you're craving something to fill the stomach and warm the soul.
Chili: This ground beef chili features simplicity and comfort in one bowl. It calls for only three main ingredients: ground beef, onions, and tomato paste. And not to worry, the result is still satisfying and delicious.
Casserole: The ground beef casserole version combines ground beef, Worcestershire sauce, cheese, heavy cream, onions, and garlic powder for the ultimate homemade food. It is one of our go-to recipes when we crave cheeseburgers but don't have the time.
Pasta: Ground beef pasta is a straightforward recipe that comes together  in just 15 minutes and serves a large crowd. With a classic Italian flavor, a homemade sauce, and shell pasta all cooked in a single skillet, this recipe deserves a place in your cooking repertoire.
How to Choose Ground Beef
It can be confusing to see a variety of numbers and grades on ground beef and decide which to buy. The recipes given here don't indicate which beef grade to use, so we recommend that you purchase what you prefer and what meets your dietary and health requirements. 
If you need something with less fat, use a 90/10 or 80/20 blend, which has less fat than the conventional 70/30 mixture. We love our beef 80% protein, 20% fat, and grass-fed — both healthy and tasty.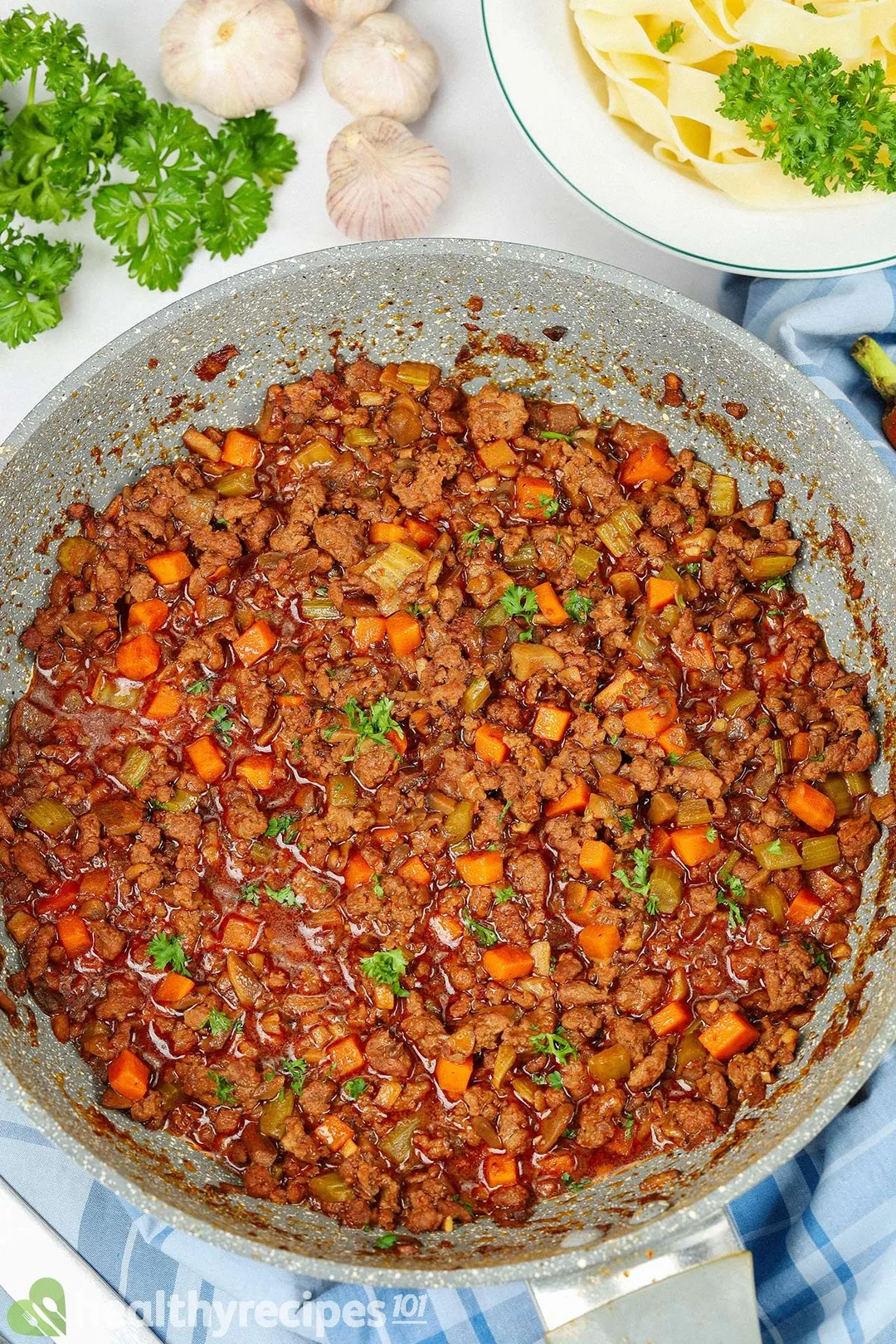 Easy Ground Beef Recipes With Few Ingredients
Looking for a simple and quick weekday meal recipe? You can't go wrong with these ground beef recipes with few ingredients.
Ingredients
Directions
Choose a recipe that you like.
Assemble all the essential ingredients.
Follow the instructions to give you incredibly tasty ground beef recipe with few ingredients in less than 30 minutes!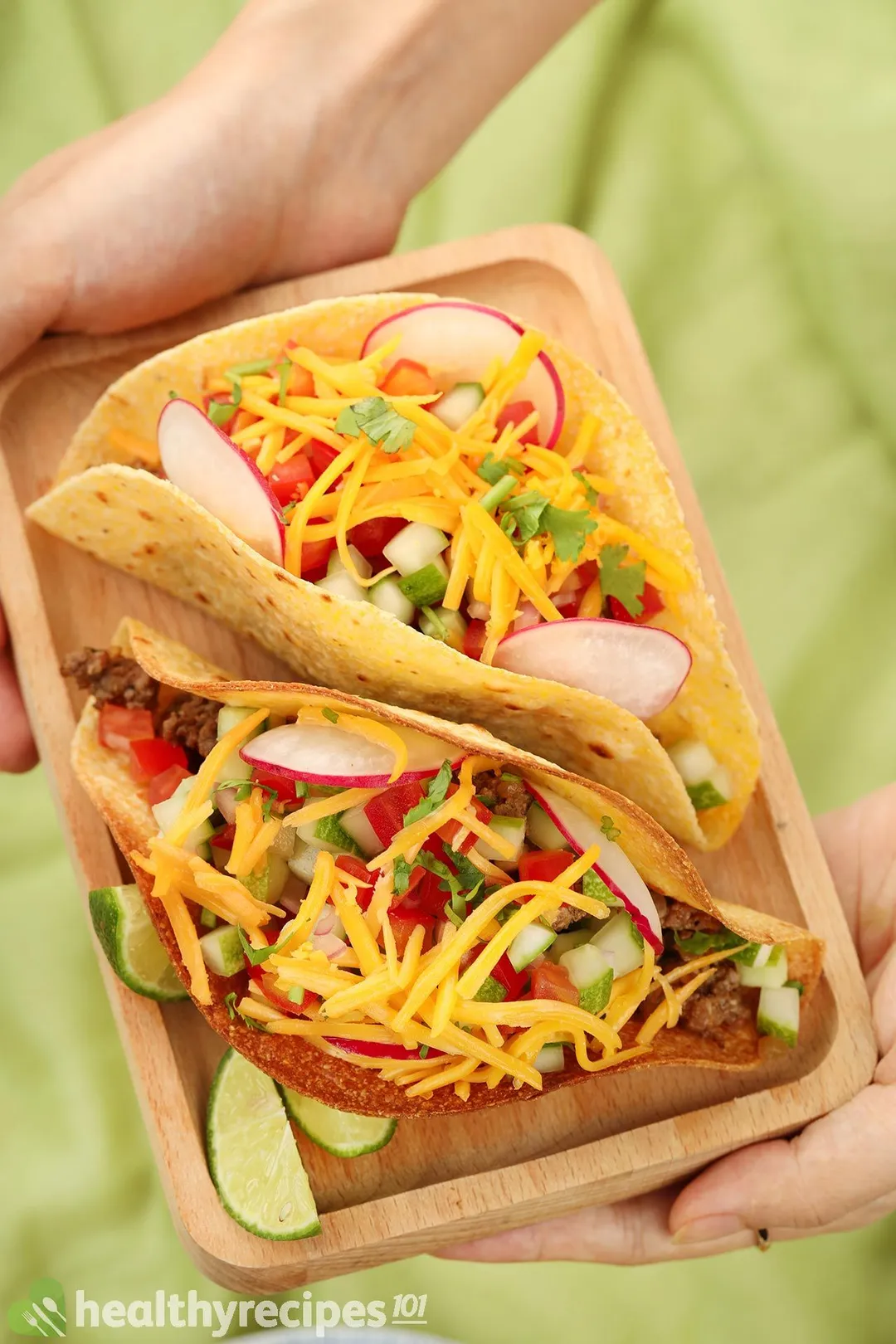 Previous Recipe
Mexican Beef Recipes
Mexican Beef Recipes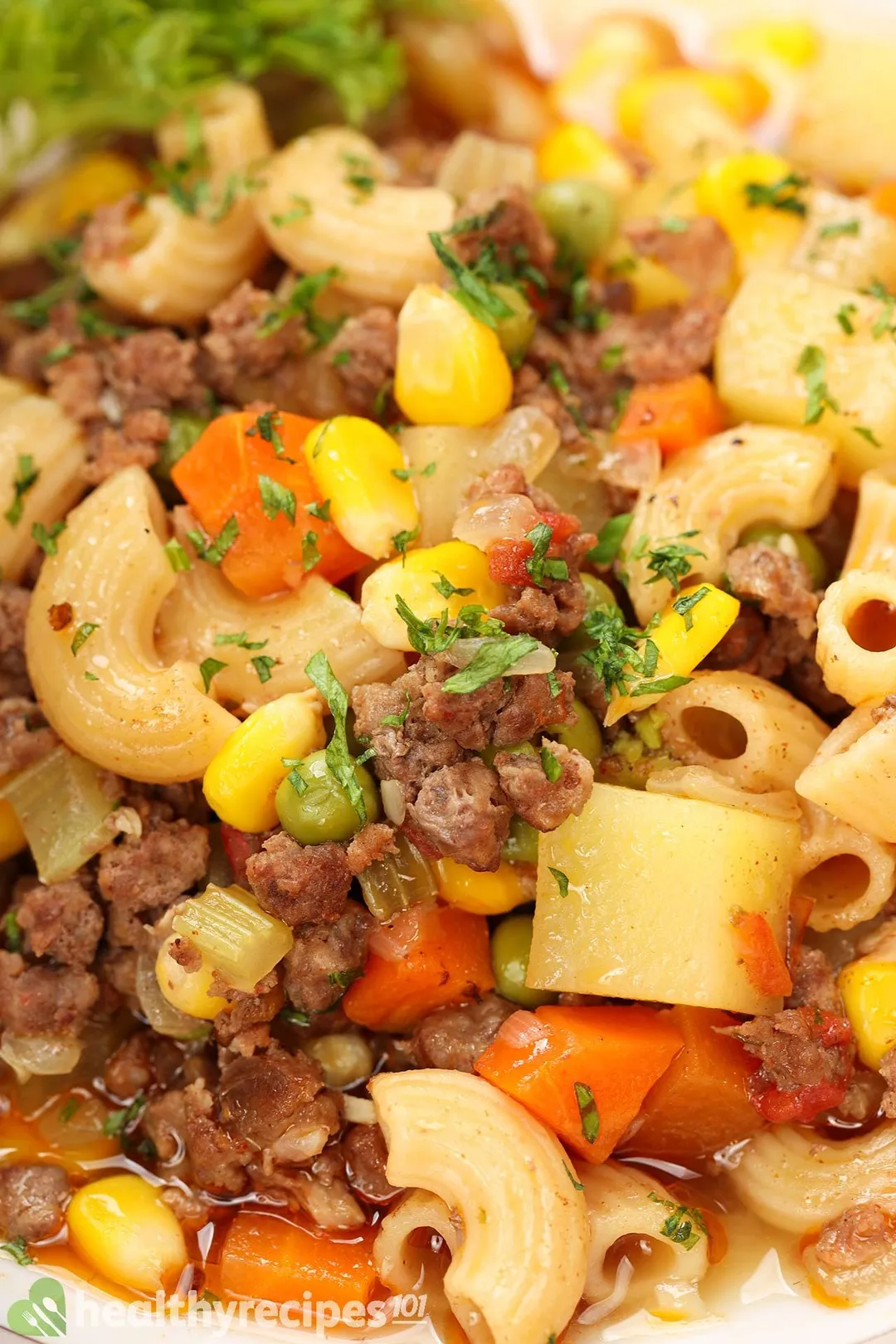 Next Recipe
Ground Beef Breakfast Recipes
Ground Beef Breakfast Recipes
Writer, Author
Luna Regina is an accomplished writer and author who dedicates her career to empowering home cooks and making cooking effortless for everyone. She is the founder of HealthyKitchen101.com and HealthyRecipes101.com, where she works with her team to develop easy, nutritious recipes and help aspiring cooks choose the right kitchen appliances.
Comments/ Reviews