This chicken burrito recipe combines savory shredded chicken with fresh sweet corn, buttery kidney beans, creamy avocado, and melted cheddar cheese all inside in a soft flour tortilla. Whip this up in just around 30 minutes for an easy Mexican-inspired meal that everyone loves.
Is Chicken Burrito Healthy?
Yes, our chicken burrito is relatively healthy, here are some reasons why:
First, we use skinless boneless chicken breasts for a lean source of protein. Specifically, one serving of our dish contains a significant 36 grams.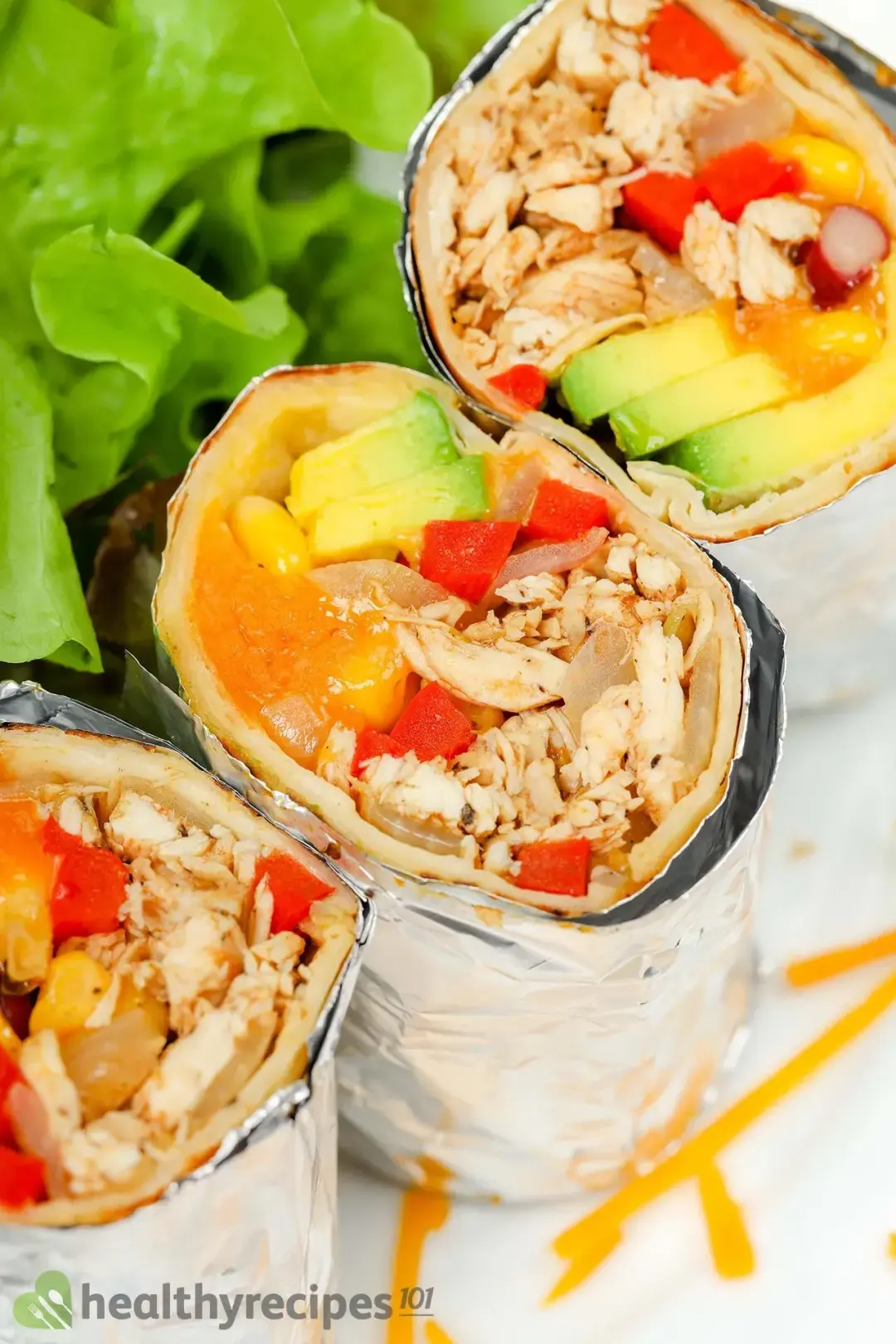 And as there are fresh avocado and red bell peppers in our chicken wrap, the dish contains a considerable amount of vitamins, especially vitamins A and C. Plus, the lettuce mix served alongside the chicken burrito adds to the amount of fiber.
We also carefully moderated the number of toppings high in fats and calories, such as cheese and avocado. With that said, the total calories for one serving are less than 500, while the number of saturated fats is kept at around 5 grams.
Overall, our delicious chicken burrito is a nutritious option and will help you stay full and satisfied.
Ingredients for This Recipe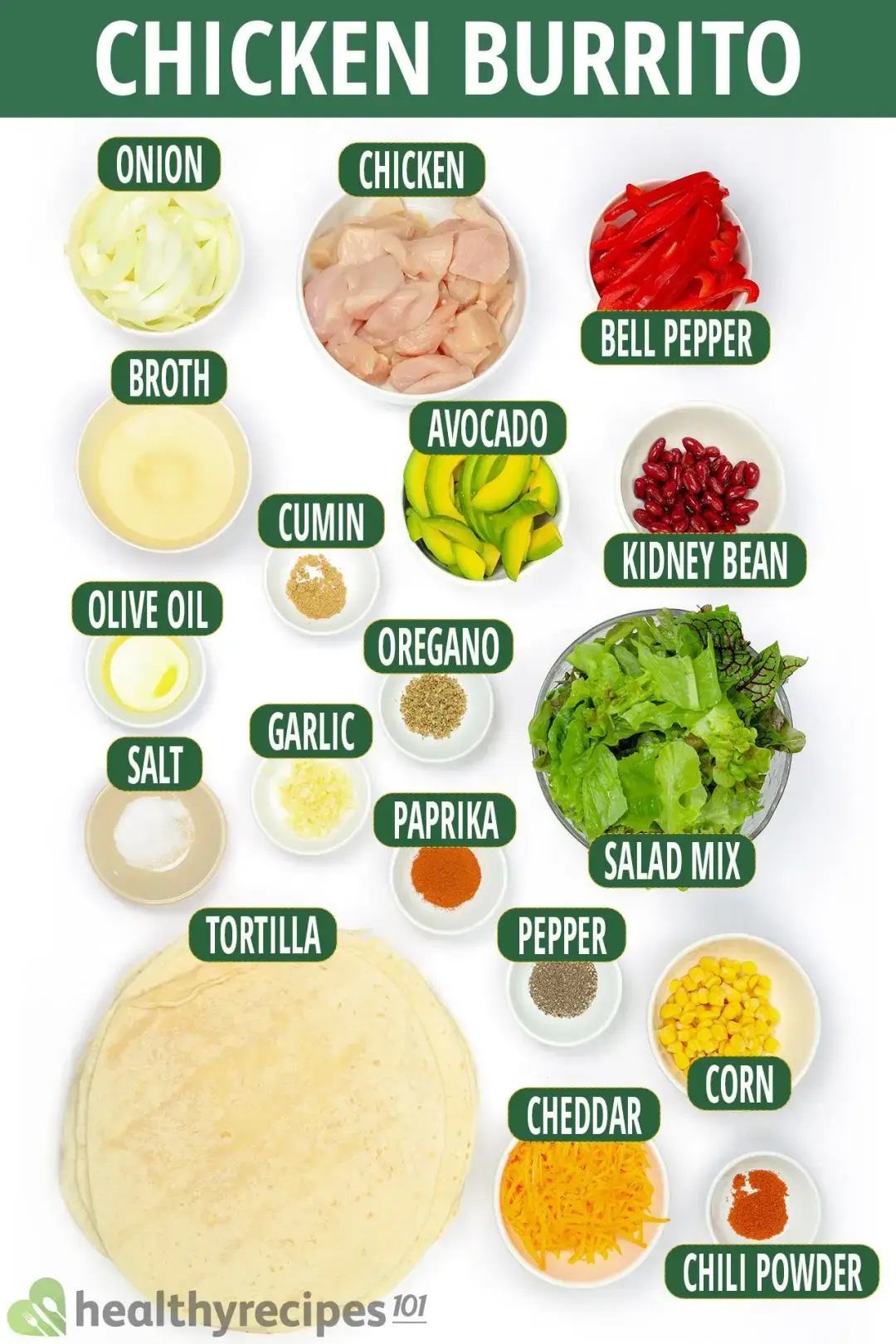 Chicken breasts, red bell peppers, corn kernels, red kidney beans, cheddar cheese, and fresh avocado—these are our 6 main ingredients for the filling.
For the chicken, we use skinless boneless chicken breasts, pan-sear them in olive oil and seasonings until lightly browned, pour in chicken broth to add more moisture and flavors, then pull them into small pieces. Shredded chicken is perfect in a burrito's filling as it holds together very nicely.
Of course, shredded chicken alone will not complete the dish. We combine it with fruity red bell peppers, buttery kidney beans, creamy avocado, shredded cheddar cheese, and fresh sweet corn. This mix is simply a burst of flavors and textures!
We use flour tortillas to wrap up our chicken filling, as their soft and dense texture easily holds together the many ingredients without breaking apart.
What to Serve With Chicken Burrito
Here are some recommendations for tasty sides to pair with our delicious chicken burrito: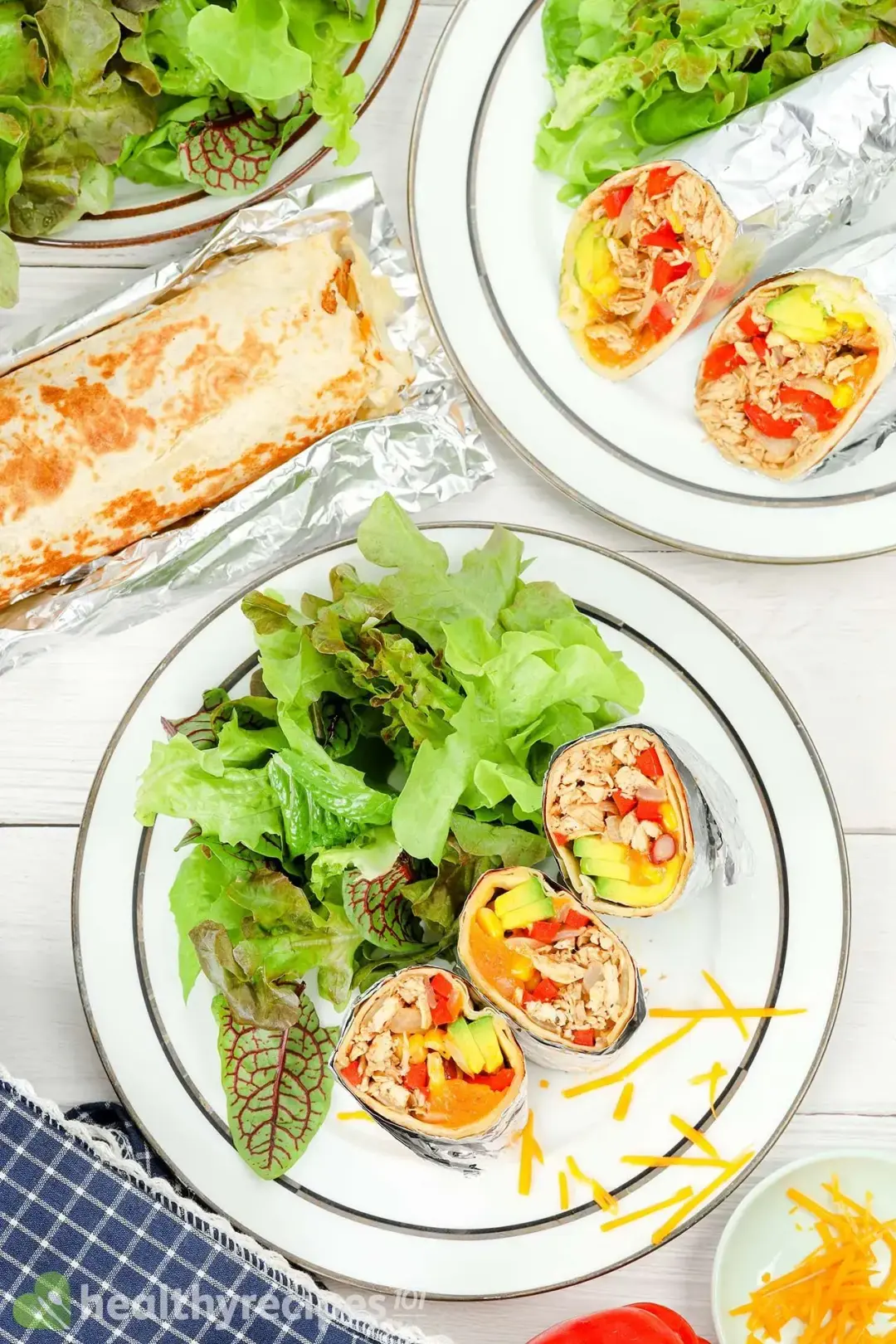 Other Chicken Recipes You Can Try:
How to Make Chicken Burrito
Today's chicken burrito recipe features shredded chicken breast mixed with healthy veggies, all wrapped in a soft and tasty tortilla. You can easily whip this one up for delicious savory bites in just around 30 minutes.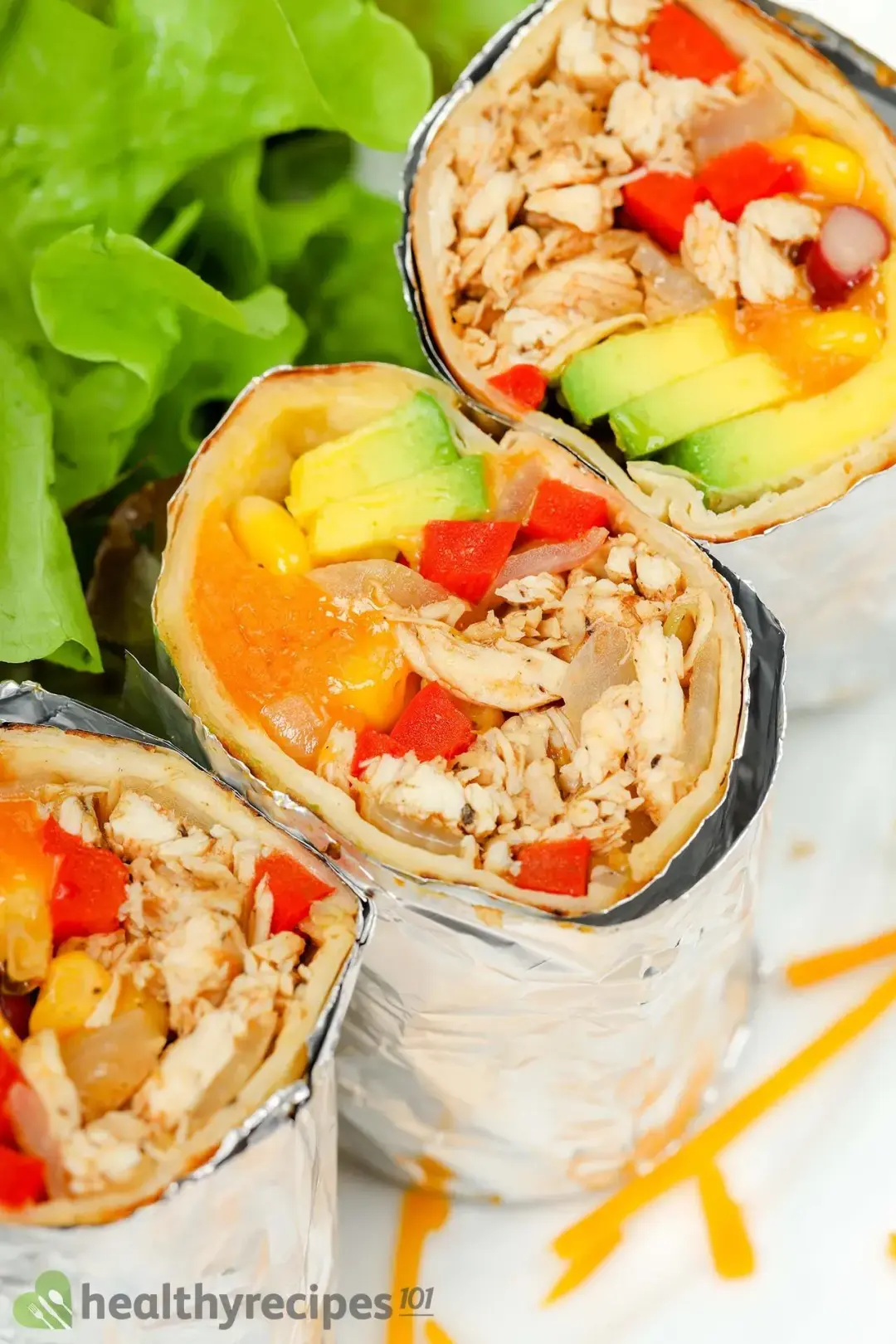 cook TIME

25 mins

prep TIME

10 mins

total TIME

35 mins
COURSE

Main Course

CUISINE

American, Mexican

SERVINGS

servings

CALORIES

481 kcal
INGREDIENTS
0.5 tsp

ground black pepper

16 oz

skinless boneless chicken breast (cut into 2-inch pieces)

1 tbsp

olive oil

0.3 tsp

cumin

1 tsp

paprika

0.3 tsp

salt

0.3 tsp

chili powder

1 tbsp

garlic (minced)

1 tsp

oregano

4 oz

onion (cut into wedges)

4 oz

avocado (sliced)

4 oz

red bell pepper (sliced)

4 oz

lettuce mix (roughly chopped)

4

flour tortillas

0.5 cup

unsalted chicken broth

2 oz

unsalted dark red kidney beans

2 oz

corn kernels

2.5 oz

cheddar cheese (shredded)
INSTRUCTIONS
Prep:
1
Cut the chicken breasts into 2-inch slices.
2
Slice the avocado: Run a knife around the avocado, lengthwise, and twist the two halves to open the fruit. Tap the knife into the seed and pull out. Peel the skin of each half away, lay the flat side down, and cut into thin slices.
3
Slice the bell pepper: Cut away the top and bottom of the bell pepper, and slice it open. Hold the knife horizontal to the cutting board and carefully slice away the white part as well as the seeds. Cut the rectangular piece of pepper into thin strips.
4
Cut the onion into wedges: Half the onion lengthwise and slice off the root and head. Lay one half flat and make a vertical cut right through the center to have two large wedges. Flip the large wedges and cut them into four small wedges.
5
Peel and mince the garlic: Cut to remove the root part of each garlic clove and bash them with a knife to remove the peel with ease. Mince the peeled cloves.
Cook:
1
Sauté the garlic in olive oil: In a skillet over medium heat, add 1 tbsp olive oil and 1 tbsp garlic. Stir for 30 seconds.
2
Add the chicken and seasonings: Add 16 oz skinless boneless chicken breast, 1/2 tsp ground black pepper, 1/4 tsp cumin, 1 tsp paprika, 1/4 tsp salt, 1/4 tsp chili powder, and 1 tsp oregano. Stir fry for 3 minutes.
3
Add the chicken broth: Add 1/2 cup unsalted chicken broth and cook for 7 minutes over low heat.
4
Make shredded chicken and add the red bell pepper, onion: Use two forks to pull the chicken apart into shreds. Then add 4 oz red bell pepper and 4 oz onion. Stir fry for 2 minutes.
5
Add the chicken filling: Place the chicken filling along with 2 oz corn kernels, 2 oz unsalted dark red kidney beans, 2.5 oz cheddar cheese, and 4 oz avocado into 4 flour tortillas and wrap them up.
6
Wrap up the chicken burrito: Roll the tortilla up, tuck in the filling tightly, and neatly fold in the sides to prevent spillage, then roll all the way through.
7
Pan-sear the chicken tortillas: In a skillet over low heat, pan-sear the chicken tortillas, one by one, each for a total of 4 minutes until the tortilla is lightly browned on all sides.
8
Wrap up with foil and serve: Wrap each chicken tortilla with foil, then cut each tortilla into 3 equal parts. Serve with lettuce mix.
NUTRITION
Nutrition Facts
How to Make Chicken Burrito
Amount Per Serving (1 serving)
Calories 481
Calories from FDA
% Daily Value*
* Percent Daily Values are based on a 2000 calorie diet.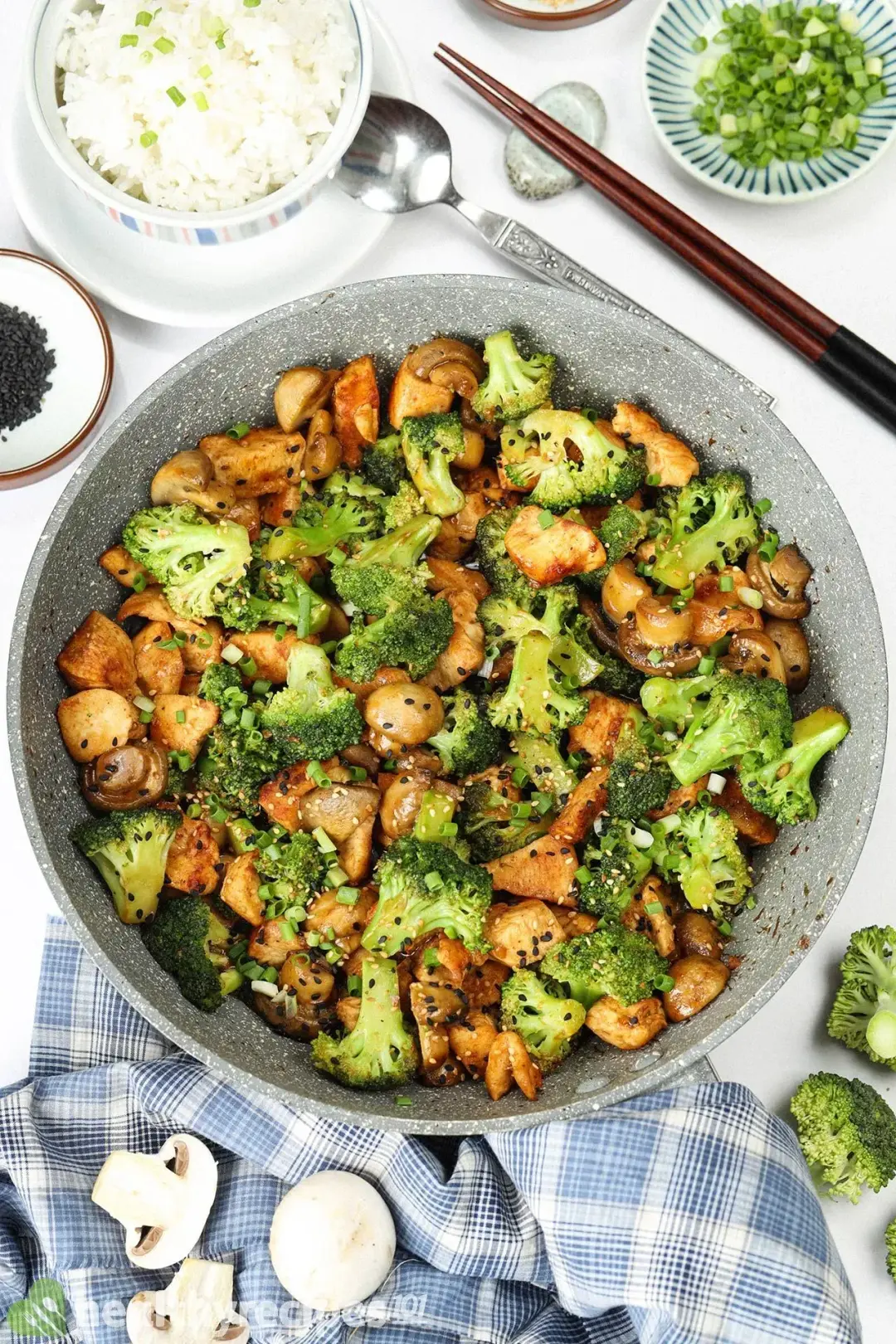 Previous Recipe
Stir-fried Chicken And Broccoli
Stir-fried Chicken And Broccoli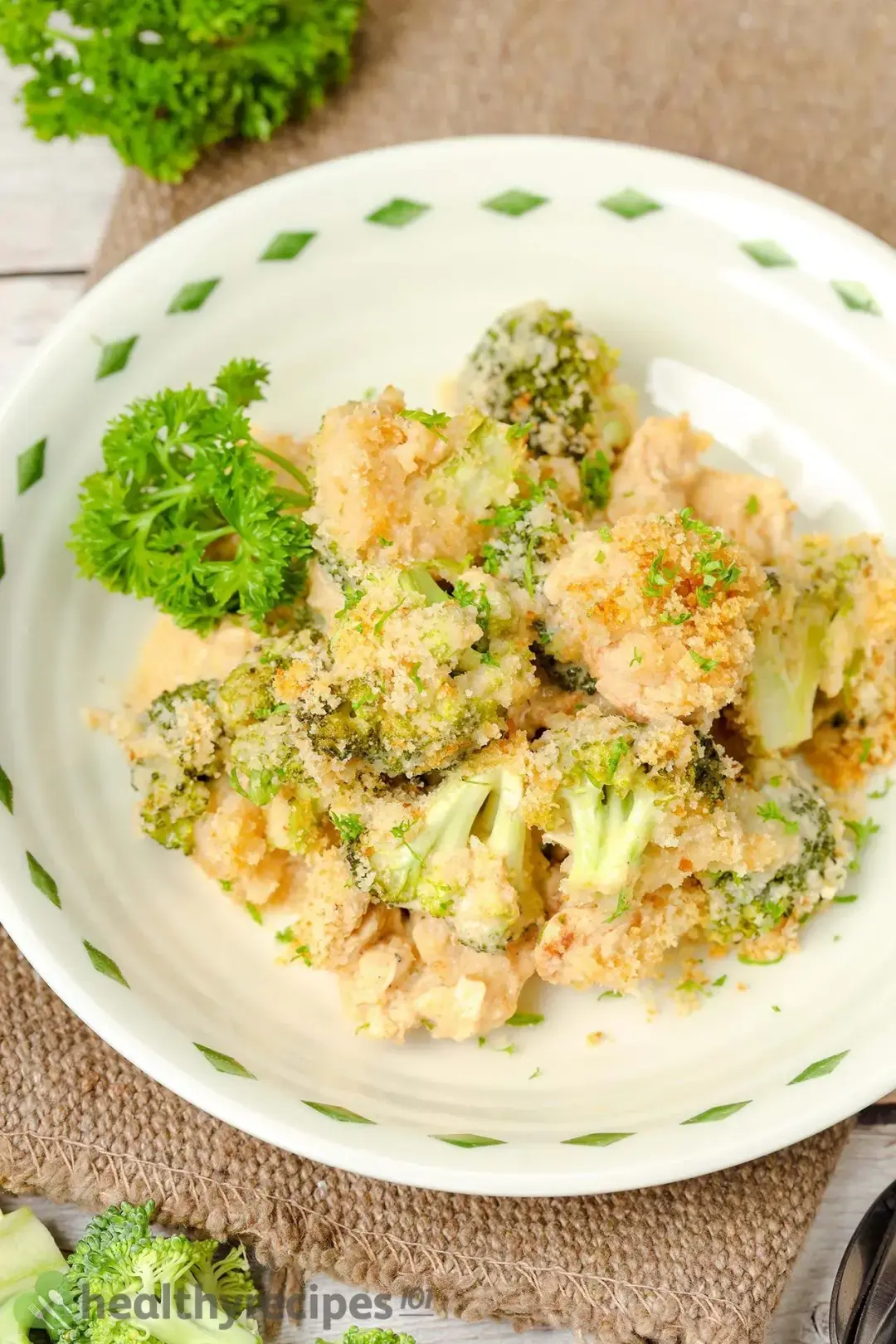 Chicken Divan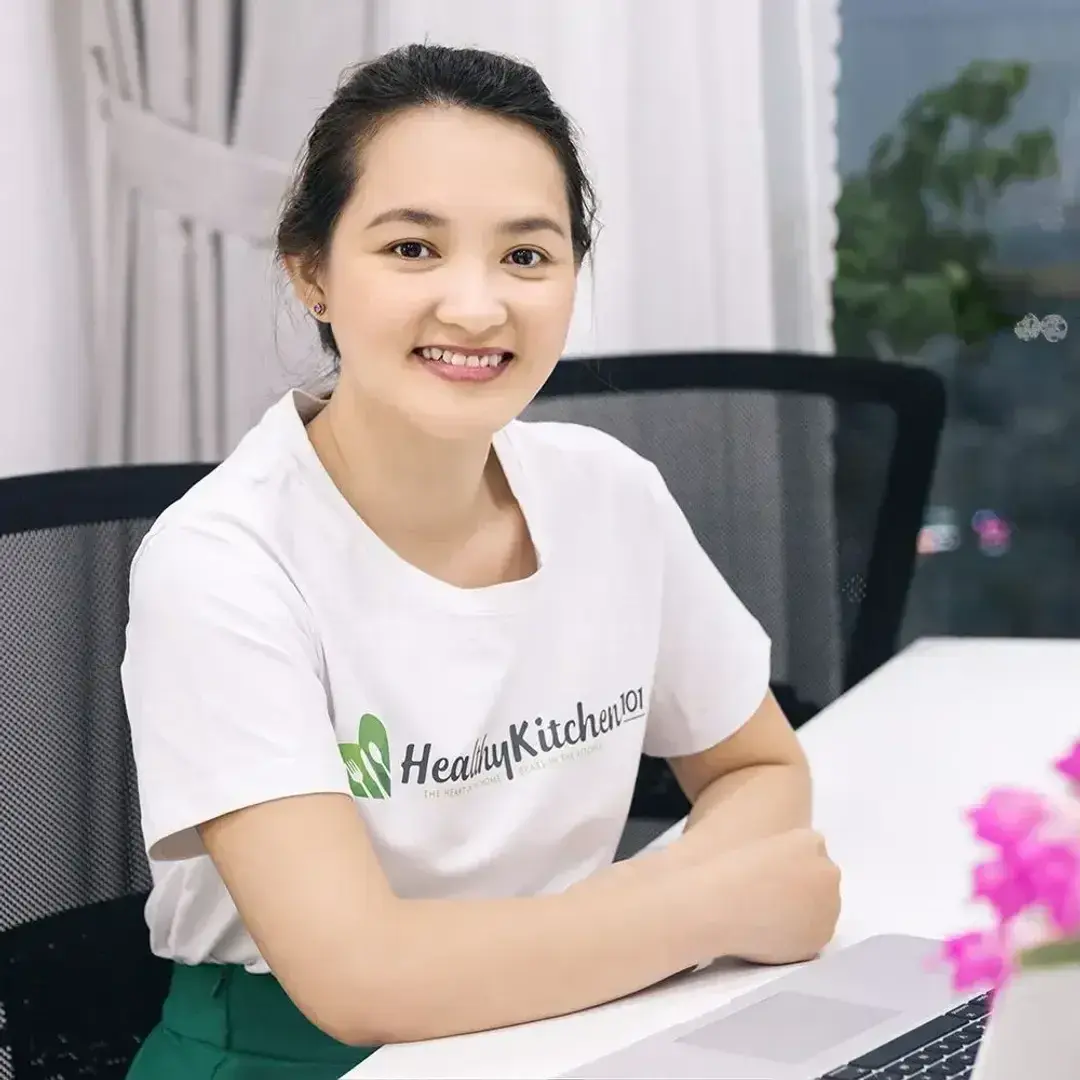 Founder
Luna Regina is an accomplished writer and author who dedicates her career to empowering home cooks and making cooking effortless for everyone. She is the founder of HealthyKitchen101.com and HealthyRecipes101.com, where she works with her team to develop easy, nutritious recipes and help aspiring cooks choose the right kitchen appliances.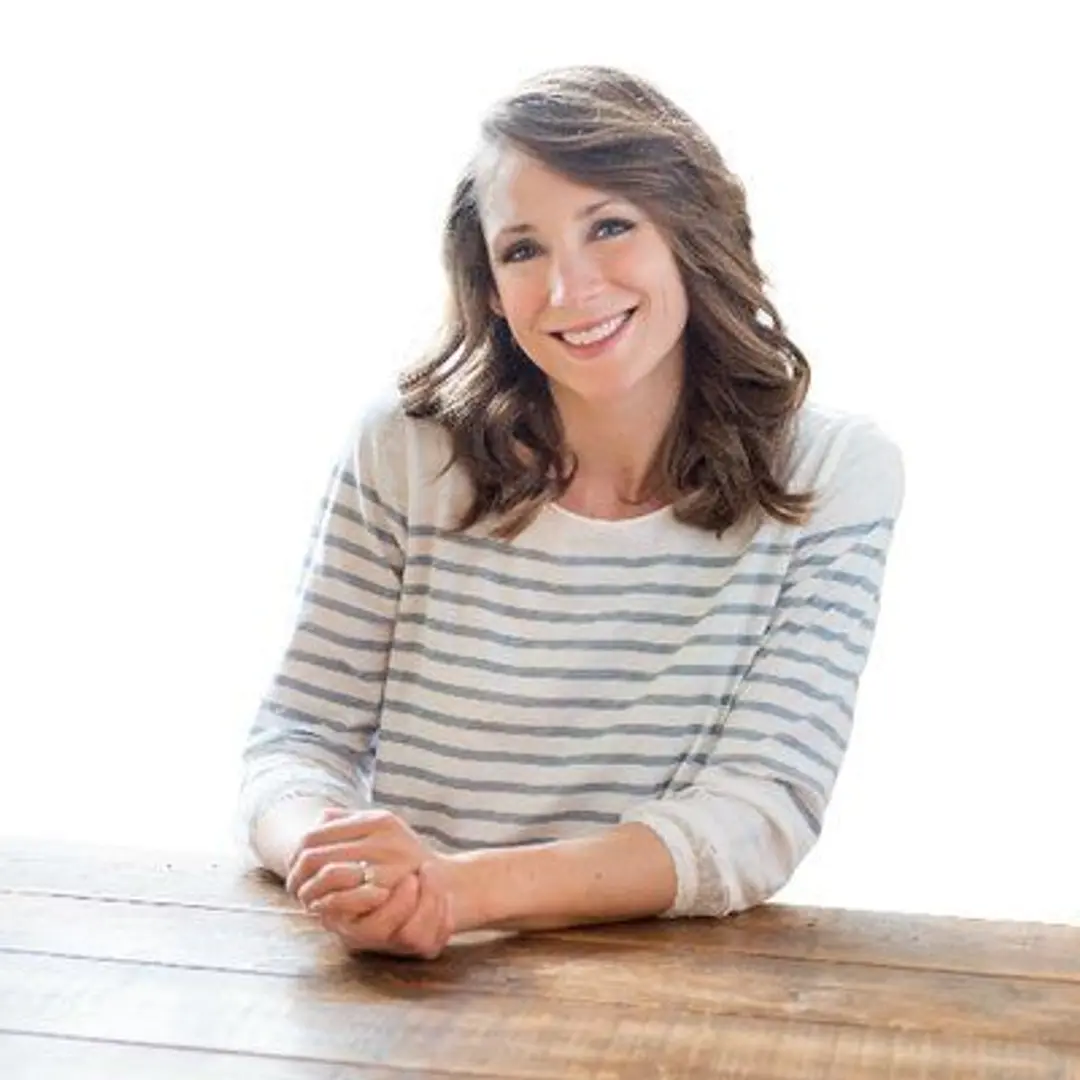 Nutrition Reviewer
Natalie is a registered dietitian nutritionist with a passion to help others live their best life through food, fitness, safer beauty and a healthy lifestyle. She has expertise with a variety of diets and diseases and believes that there is no one-size-fits-all approach for health.
Comments/ Reviews