Our lemon garlic shrimp recipe may be the fastest and easiest dish you can make for dinner tonight. A restaurant-quality meal will be ready on your table in a flash.
In this recipe, juicy shrimp are sautéed in a rich, aromatic blend of melted butter, chopped garlic, and fresh lemon. The dish is packed with amazing garlicky and buttery flavors that are sure to be a delight to your taste buds. 
Since you won't want to waste a drop, this succulent lemon garlic shrimp is best served with rice, pasta, or bread.
Is Lemon Garlic Shrimp Healthy?
Yes, our lemon garlic shrimp is relatively healthy. 
First, each serving of the dish contains approximately 500 calories, a healthy amount that still leaves ample room to add more fruit and vegetables.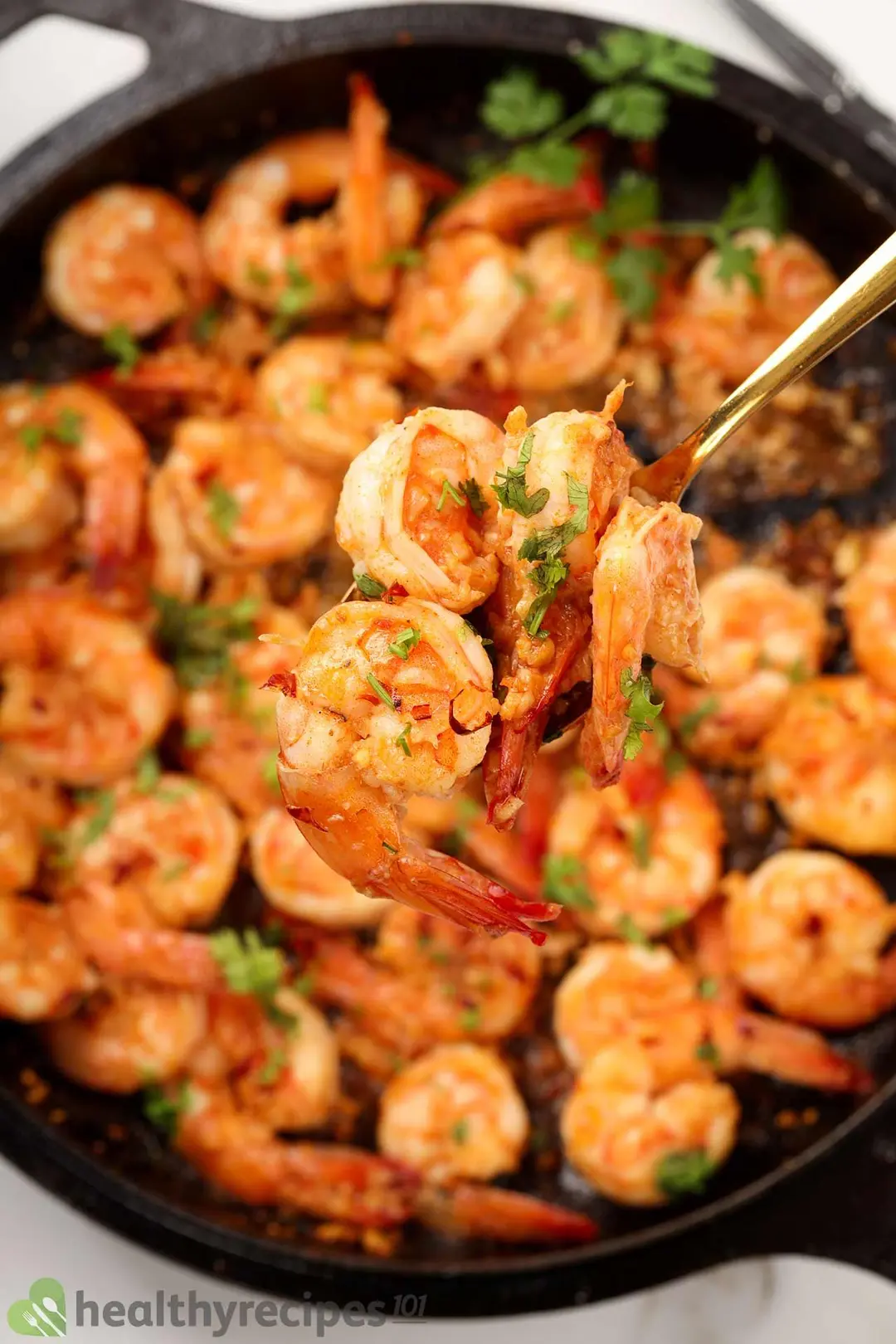 Moreover, our lemon garlic shrimp is an excellent provider of protein. Each serving contains 44.7 gr of protein, about 49% - 97% of your recommended daily intake.
Finally, we minimized the levels of added salt and dairy to keep the sodium and saturated fat content within healthy limits (545 mg and 3.8 g, respectively) while still ensuring the dish bursts with flavor.
Ingredients for Lemon Garlic Shrimp
With beyond simple dishes like this lemon garlic shrimp, fresh raw ingredients are the key to creating a party in your mouth:
Shrimp: Buy peeled and deveined shrimp, allowing yourself to save some time and effort on prepping. Fresh shrimp works best in both our lemon garlic shrimp and honey garlic butter shrimp recipes, but if you only have access to the frozen variety, defrost them by soaking in water.
Butter: Butter and olive oil add rich flavors and texture to the shrimp. We used unsalted butter to minimize the sodium content.
Garlic: Garlic and shrimp are BFF, just like peanut butter and jelly; they're perfect for each other. If you love the garlicky aroma, feel free to add even more than our recipe lists. Also, look for a firm head of garlic with large cloves and smooth skin: they are signs of the best quality garlic.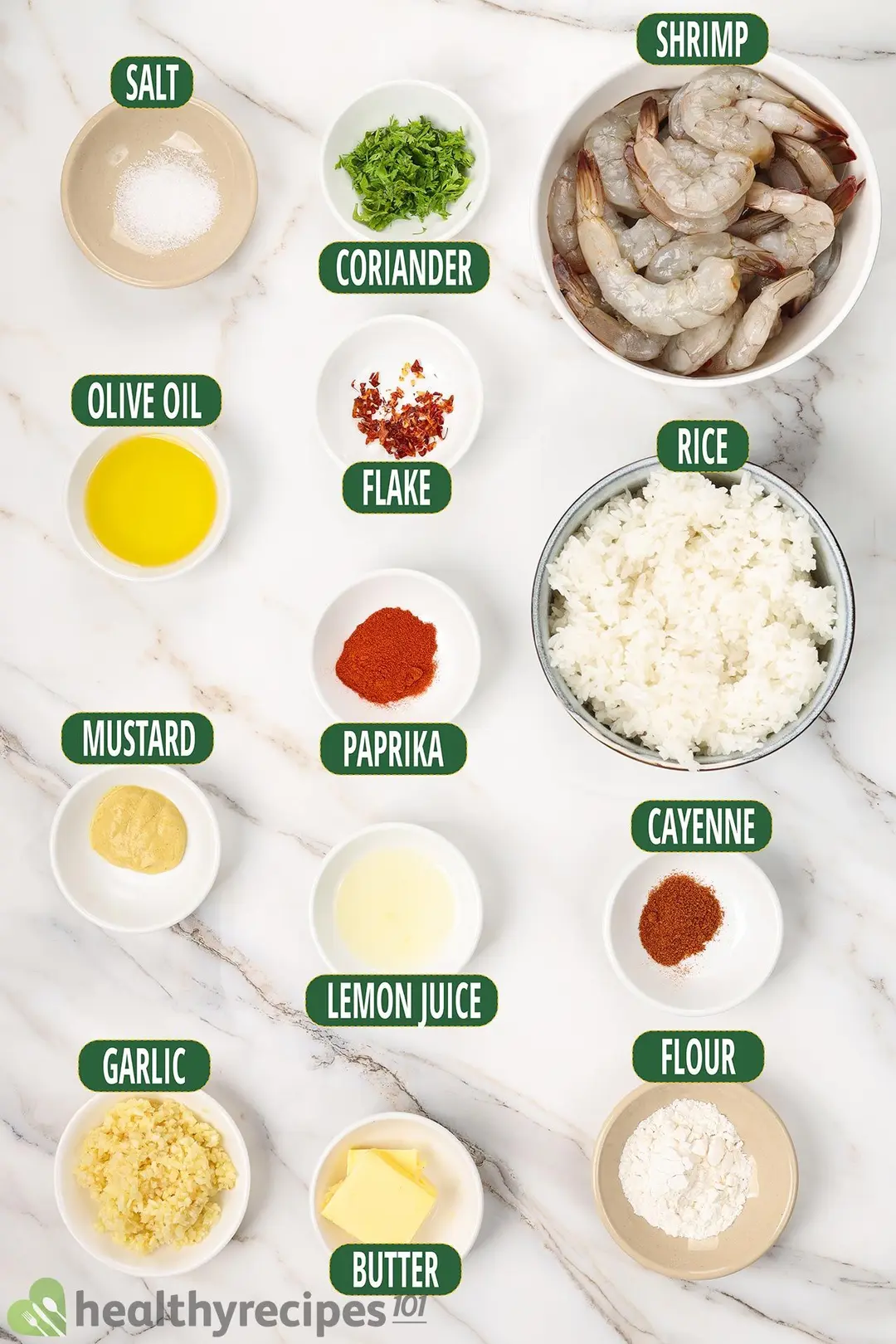 Lemon Juice: Added in the marinating step, lemon juice infuses the shrimp with uniquely bright notes as it cooks.
Seasoningand Spices: Salt was added as the only main flavor enhancer since we didn't want anything complicated to overpower the seafood's freshness. Cayenne and mustard help to wake up the shrimp and add a dash of heat. Don't forget the fresh coriander garnish, it gives the dish that bright, restaurant-quality appearance.
Grain: Since you won't want to miss a drop of the rich, savory sauce, serve the lemon garlic shrimp alongside some rice, pasta, noodles, or bread.
How to Make Lemon Garlic Shrimp
Our simple lemon garlic shrimp is perfect for a weeknight meal since you can prep it in mere minutes and cook it in just a couple more. Here is how we made the dish:
Step 1: Marinate the shrimp.
Step 2: Sauté the garlic.
Step 3: Sauté the shrimp with the garlic.
Step 4: Garnish with the fresh herbs.
Step 5: Serve over rice.
For the detailed instructions and ingredient measurements, please refer to the recipe card at the bottom of this article.
Tips for Cooking Shrimp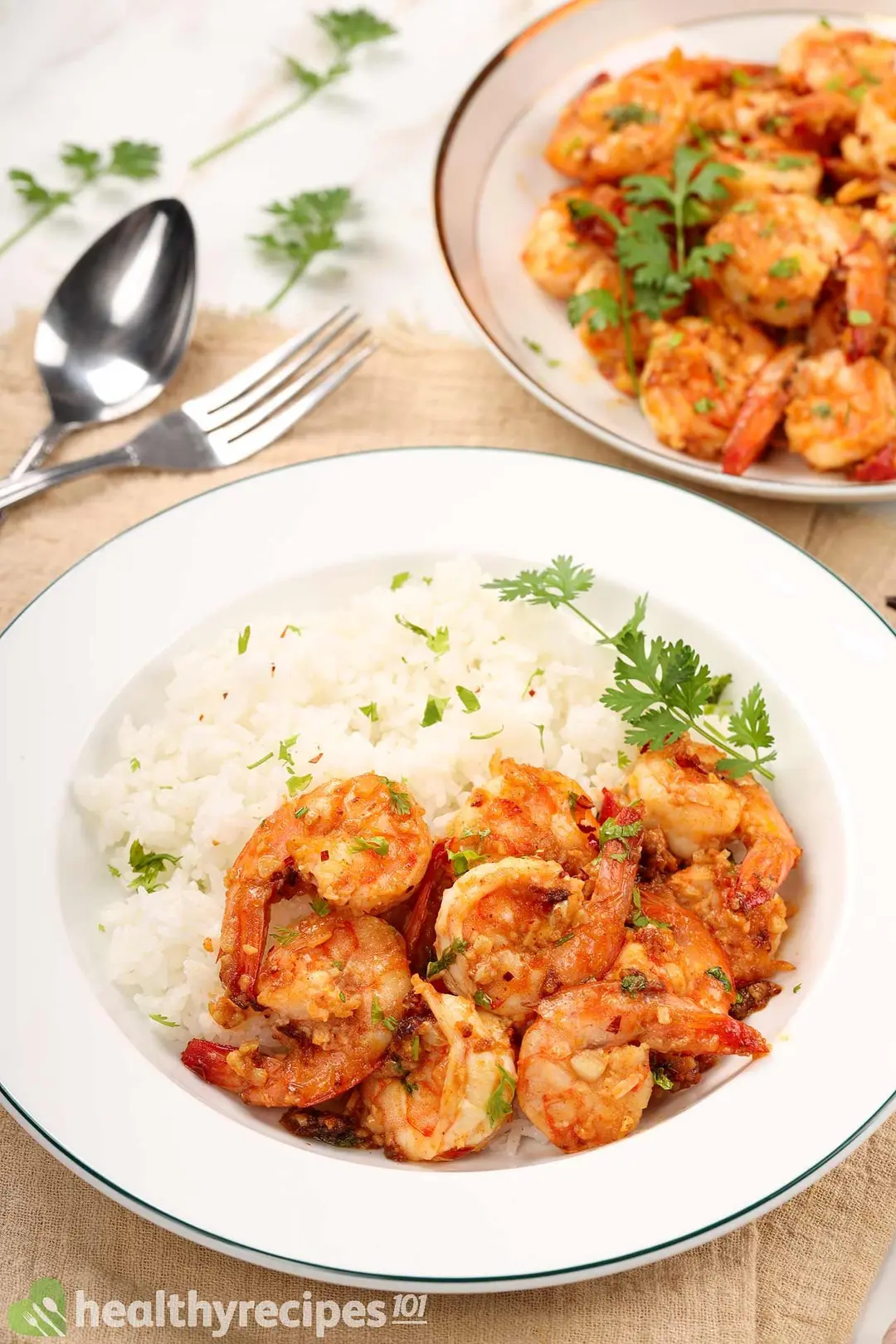 Once your shrimp recipe starts rolling, it will be done in just a few minutes. Thus, the first rule of thumb is to have all the ingredients and kitchen tools required within easy reach.
Shrimp typically need only 5 - 7 minutes to cook over medium heat. Once the shrimp curl up and turn orange in color, they are ready to be served. For the perfect tender and juicy shrimp, we don't recommend cooking them for any longer. Overcooked shrimp tend to have an unappealing rubbery and chewy texture. 
How to Store and Reheat Lemon Garlic Shrimp
Once placed in an airtight container and properly stored, the garlic shrimp will last 2 - 3 days in the refrigerator. To maximize the shelf life, you can keep the dish frozen for up to 3 months.
The stored shrimp are best reheated in a pan with a little oil or water, allowing the moisture to seep into the shrimp. Cook at medium-low heat until the shrimp are warm and have an appealing golden- brown color.
What to Serve With Lemon Garlic Shrimp?
Since our lemon garlic shrimp recipe makes an effortless timesaving dinner, we would like to keep the side relatively simple too.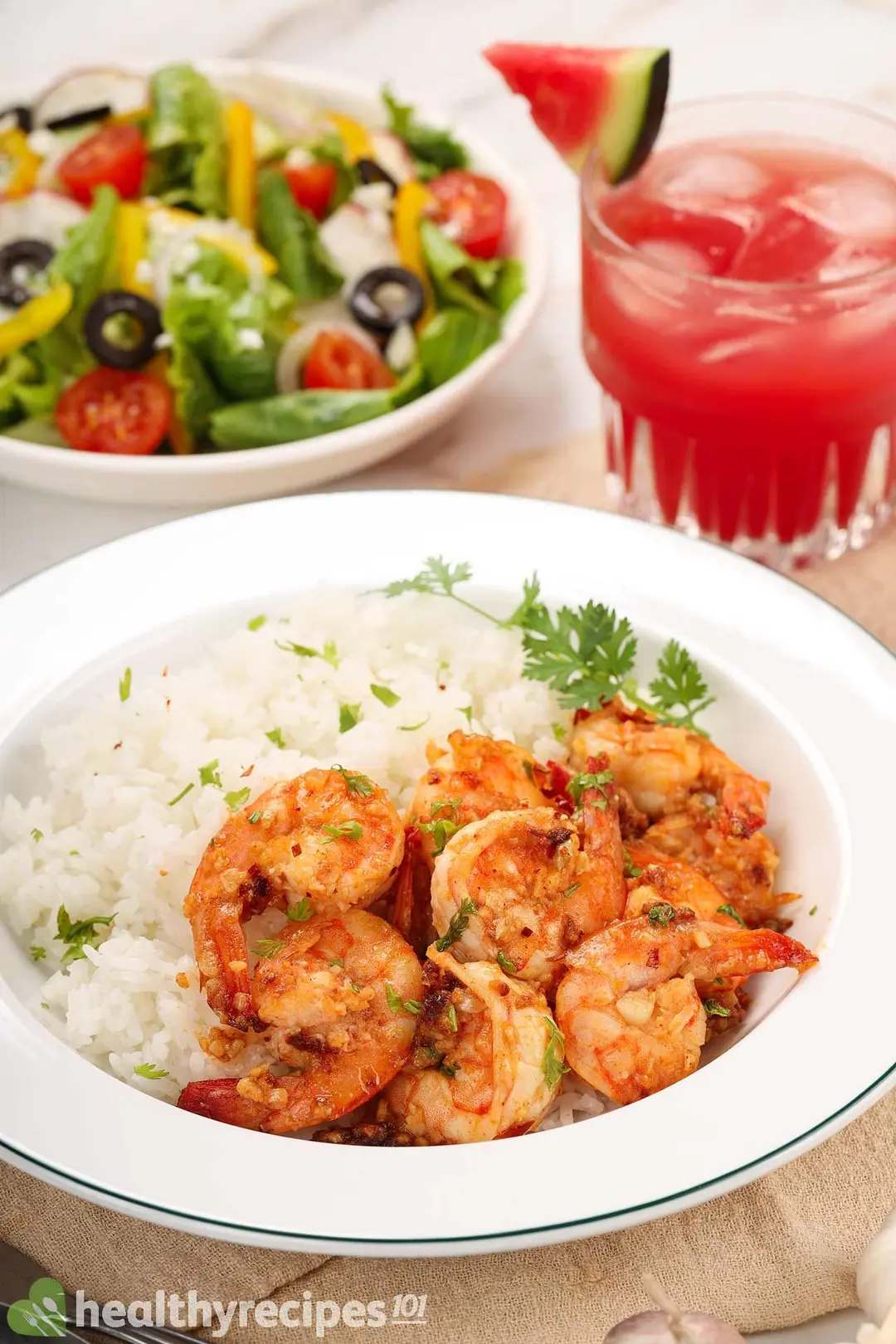 A quick green salad, like our Greek salad, makes a healthy and delicious side that can be paired with almost any main dish. We also love to round off a rich meal like our lemon garlic shrimp with a refreshing watermelon juice.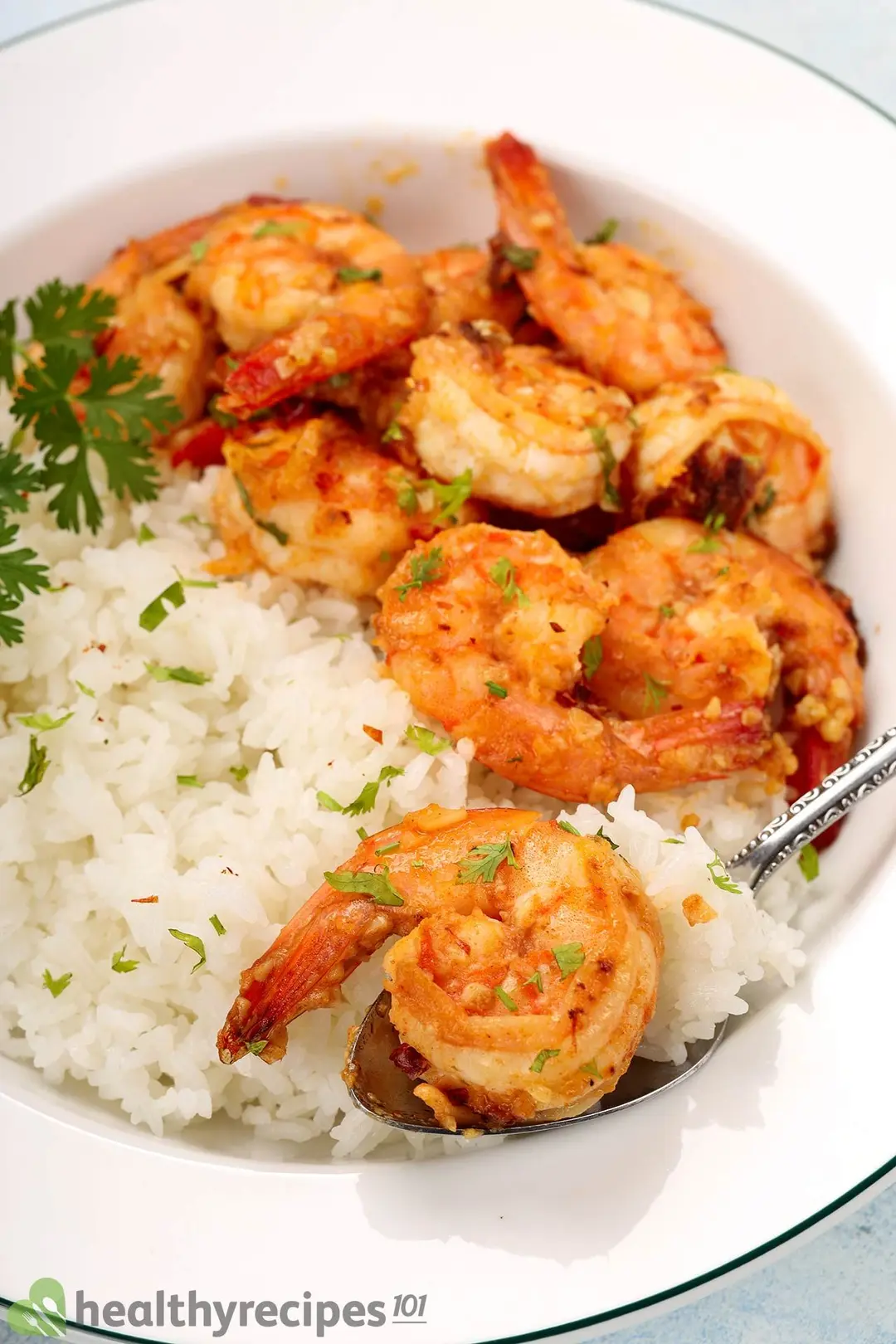 Lemon Garlic Shrimp Recipe
Our 20-minute lemon garlic shrimp recipe calls for simple ingredients and cooking techniques for an ultimate delicious yet easy weeknight meal.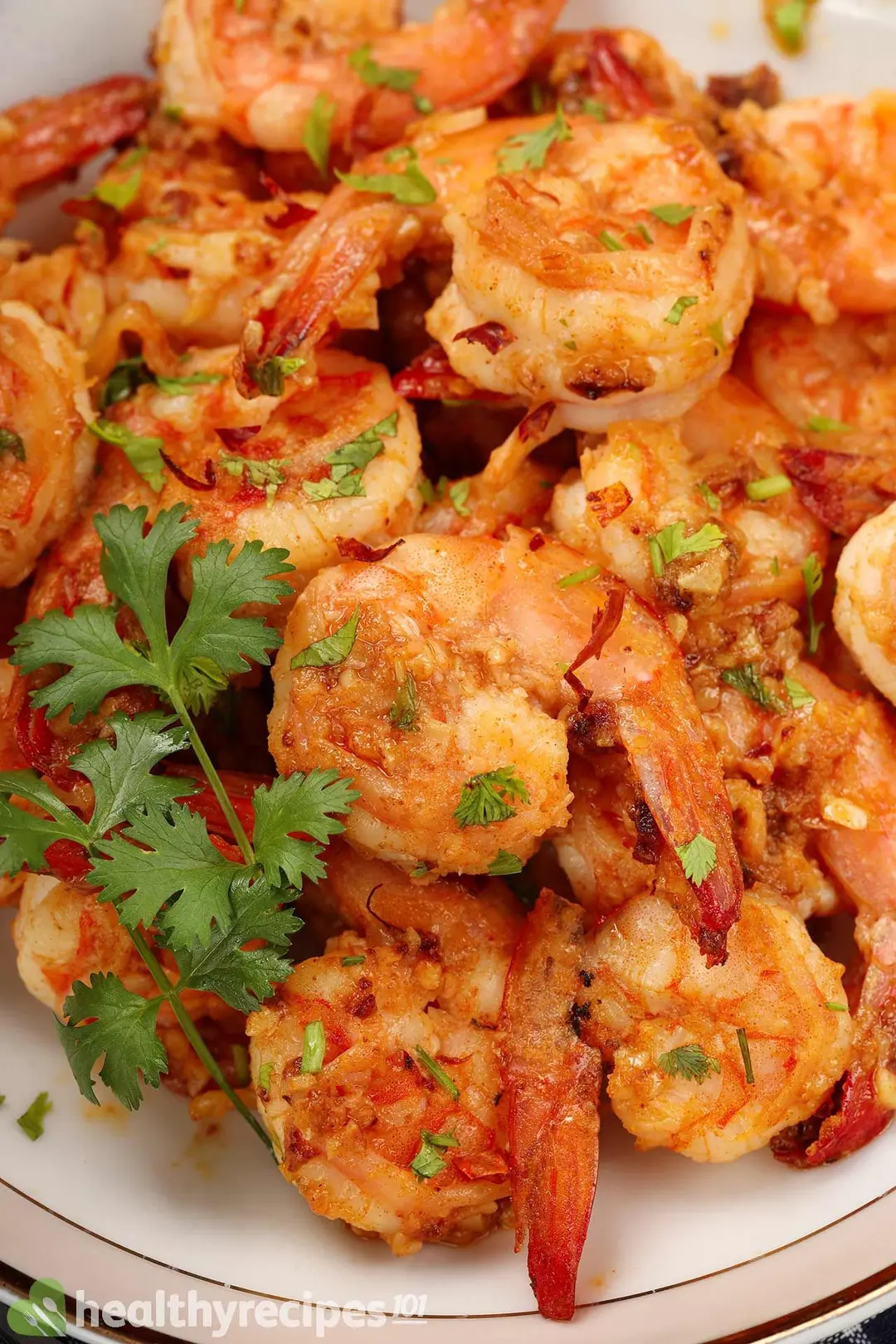 cook TIME

10 mins

prep TIME

10 mins

total TIME

20 mins
COURSE

Dinner, Lunch, Main Course

CUISINE

American

SERVINGS

servings

CALORIES

503 kcal
INGREDIENTS
14 oz

peeled, deveined shrimp equals to 28 oz raw shrimp

1 tbsp

all-purpose flour

0.5 tsp

salt

1 tsp

paprika

2 tbsp

olive oil divided

0.5 tsp

cayenne

0.5 tsp

traditional Dijon mustard

1.5 tbsp

unsalted butter

4 tbsp

garlic chopped

2 tbsp

coriander chopped

0.5 tsp

pepper flake

3.5 cups

cooked medium-grain rice

1 tbsp

lemon juice
INSTRUCTIONS
1
Marinate 14 oz shrimp with 1 tbsp flour, 1/2 tsp salt ,1 tsp paprika, 1 tbsp olive oil, 1 tbsp lemon juice, 1/2 tsp cayenne, and 1/2 tsp mustard for 5 minutes.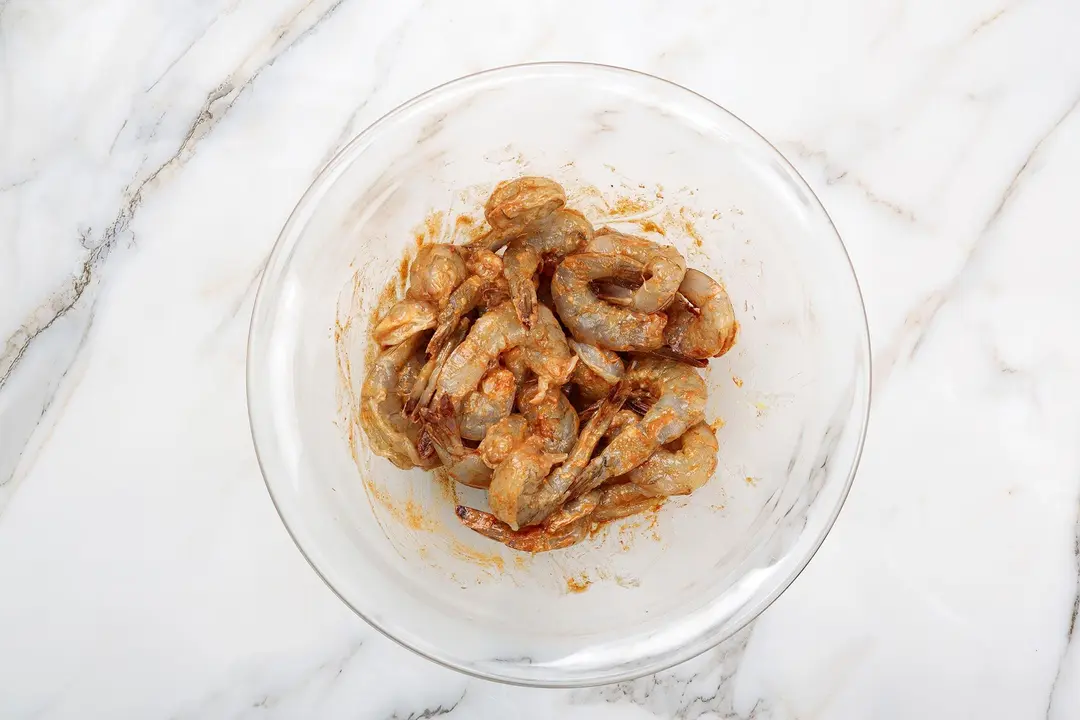 2
In a skillet over medium heat, add 1 tbsp olive oil, 1 1/2 tbsp butter, and 4 tbsp garlic. Sauté the garlic until golden brown and fragrant, about 1 minute.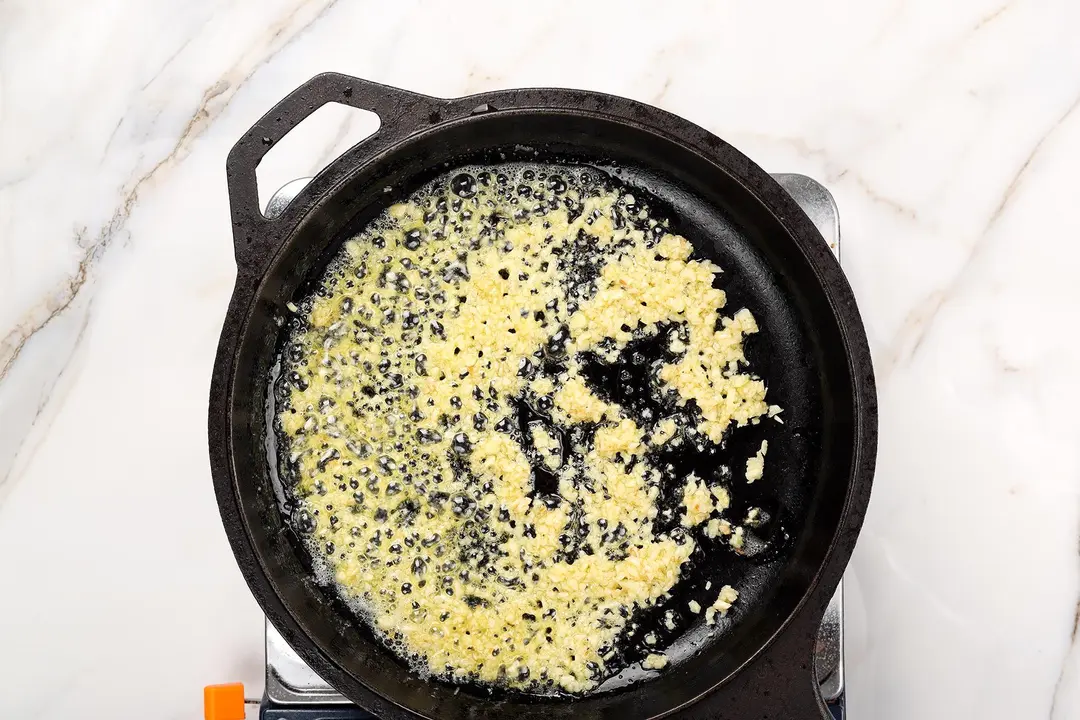 3
Add in the seasoned shrimp and cook while stirring for another 6 minutes.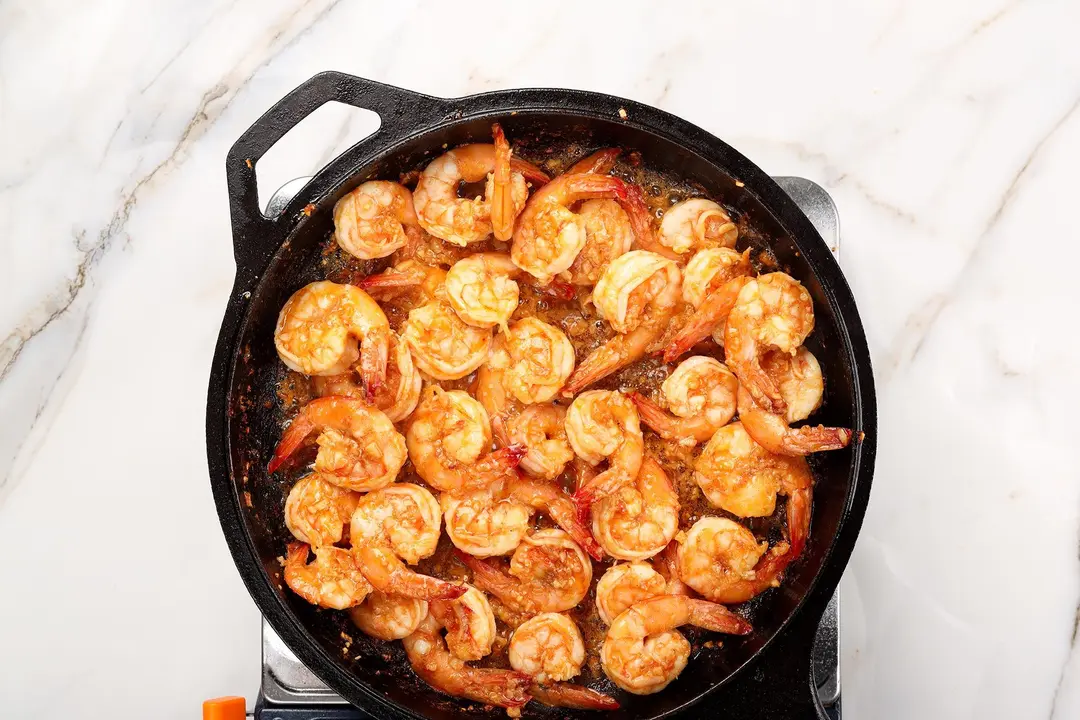 4
Take off the heat. Garnish with 2 tbsp coriander and 1/2 tsp pepper flake.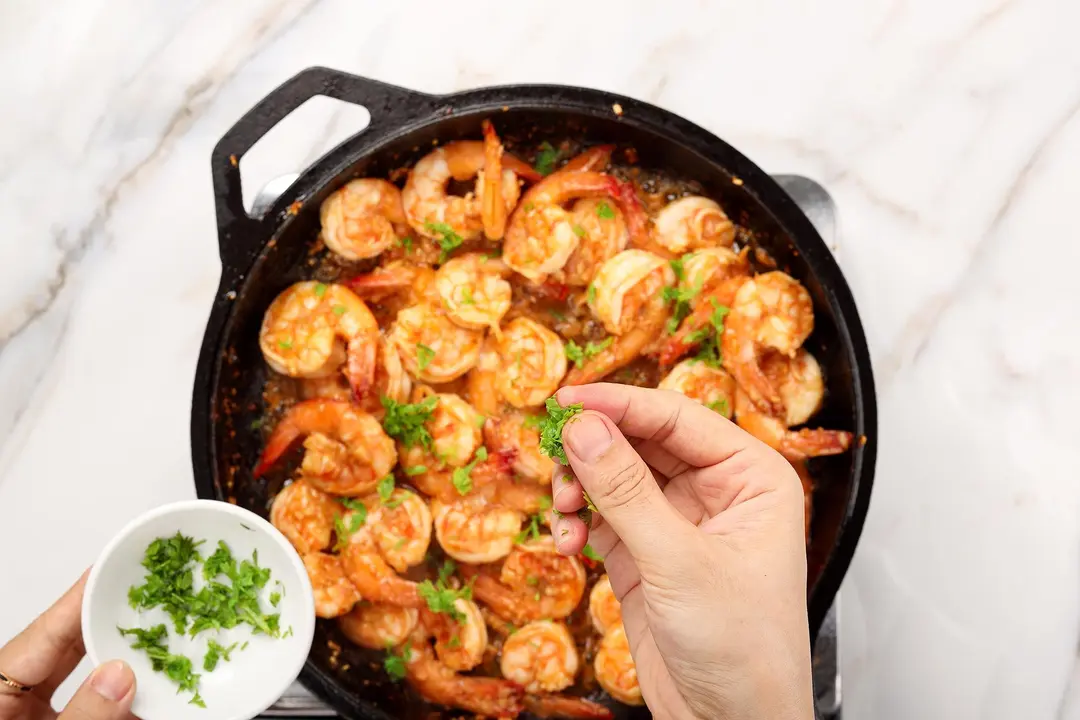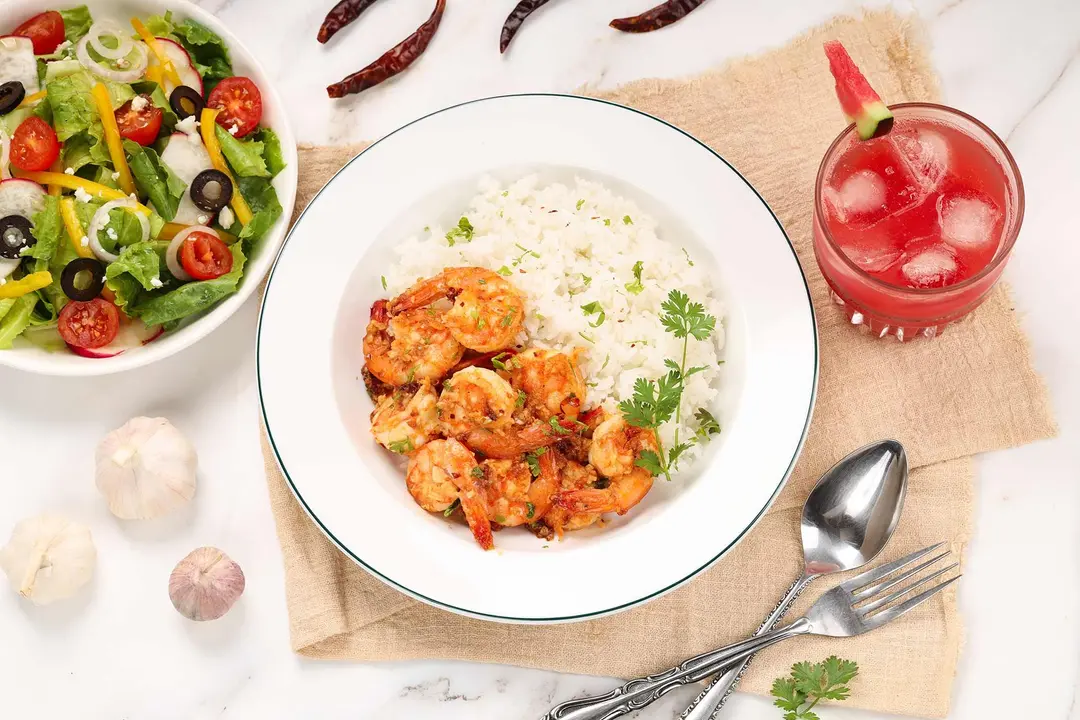 NUTRITION
Nutrition Facts
Lemon Garlic Shrimp Recipe
Amount Per Serving (1 serving)
Calories 503
Calories from FDA
% Daily Value*
* Percent Daily Values are based on a 2000 calorie diet.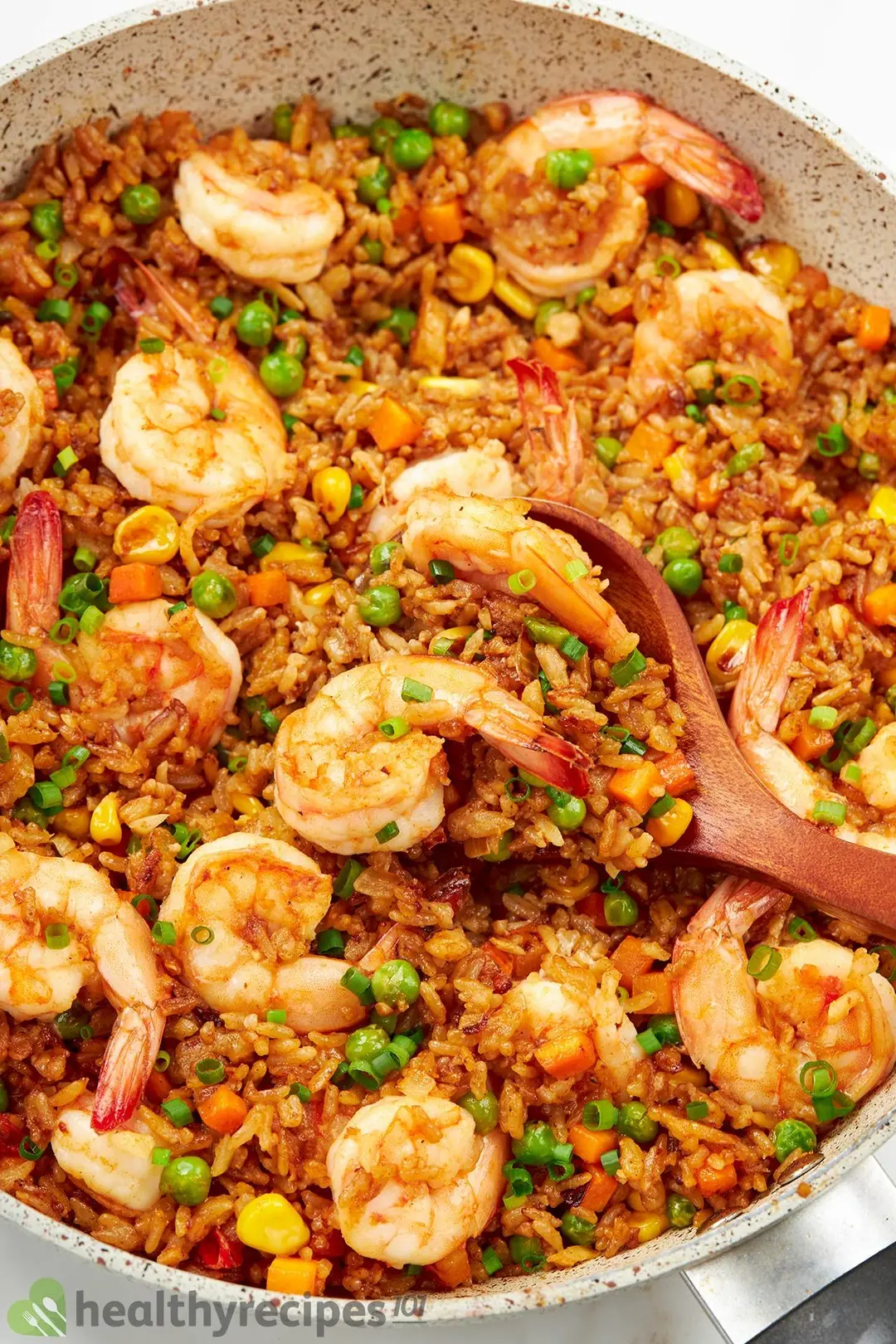 Previous Recipe
Shrimp Fried Rice
Shrimp Fried Rice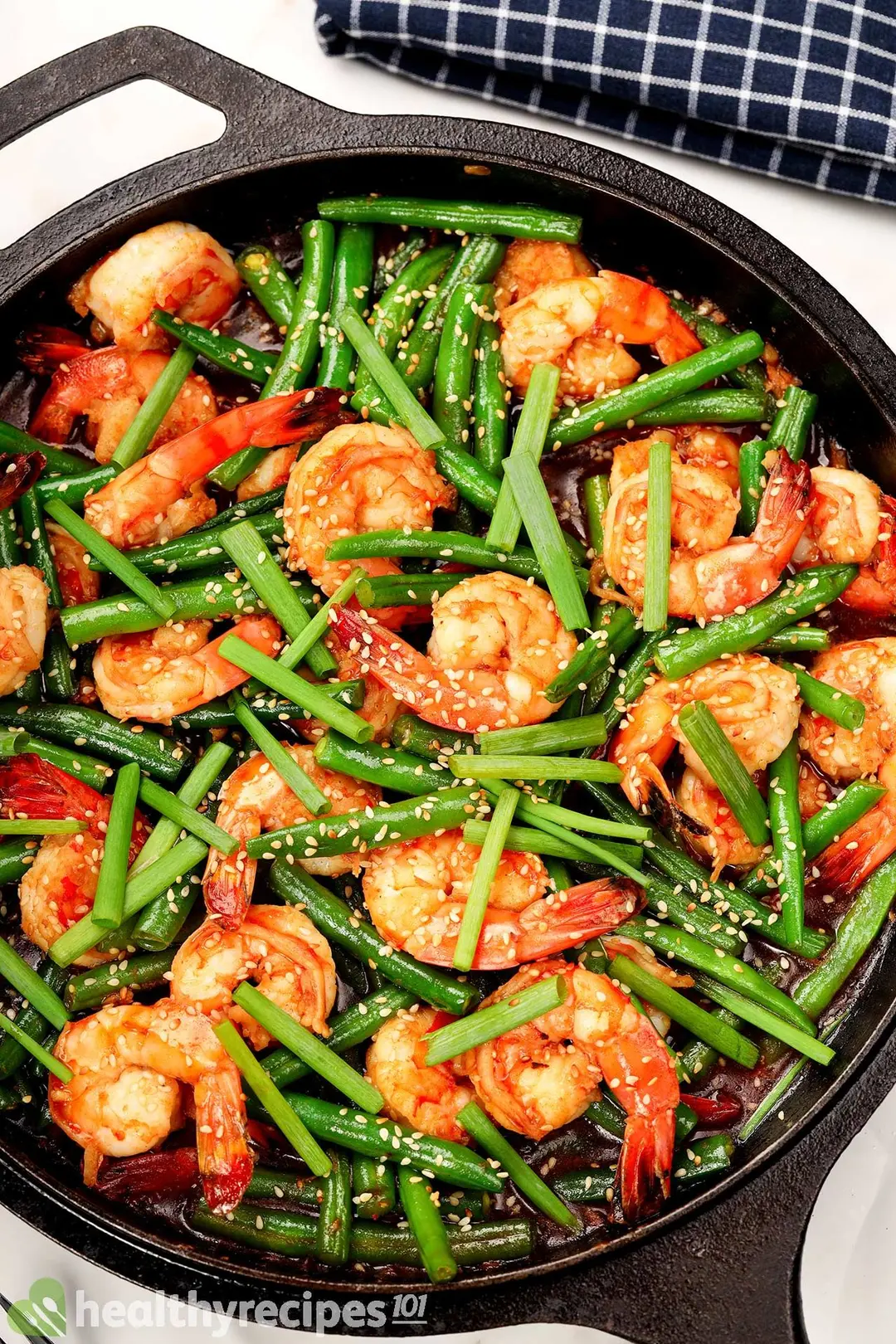 Hunan Shrimp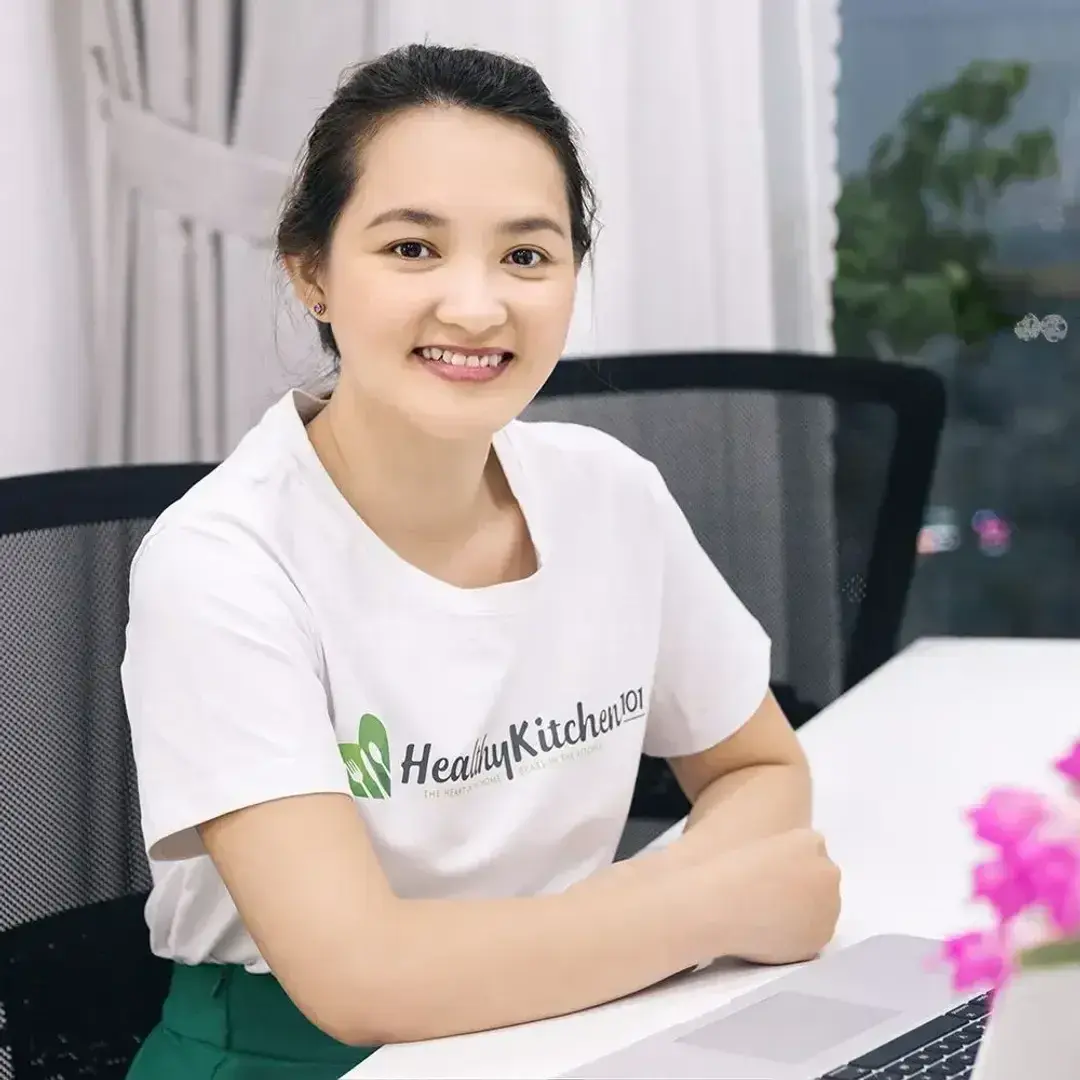 Luna Regina
Luna is the founder and chief recipe developer of Healthy Recipes 101. Apart from cooking, she also loves reading, programming, exploring the outdoors, and collecting useless facts about everything.