Light and briny, it always feels like a refreshing sea breeze with shrimp on the plate. This time however, let's turn up the heat.
These spicy shrimp recipes take juicy plump shrimp and add an explosion of robust flavors that will blow you away.
Best Spicy Shrimp Recipes
Here are some must-try spicy shrimp recipes that we've gathered for you:
Found your pick yet? These wonderful recipes bring forth warm and bright flavors with a touch of heat to your dining table.
Is It Healthy to Eat Spicy Foods?
Yes, it is.
To many people's surprise, consuming spicy foods on a regular basis can help extend your lifespan. According to research, the bioactive ingredients present in hot spices like chili can help your body fight inflammation and bad cholesterols, resulting in better health and longevity.
Not just that, some spices, such as cumin, are rich in antioxidants, which are useful in helping protect your cells.
Nevertheless, be careful not to have overly spicy meals all the time. Because some elements, such as capsaicin, a compound found in chili peppers, can cause you unwanted symptoms, such as stomach ache, nausea, and diarrhea.
So if heat lovers want to get the best out of these hot-tasting spices, remember that moderation is key.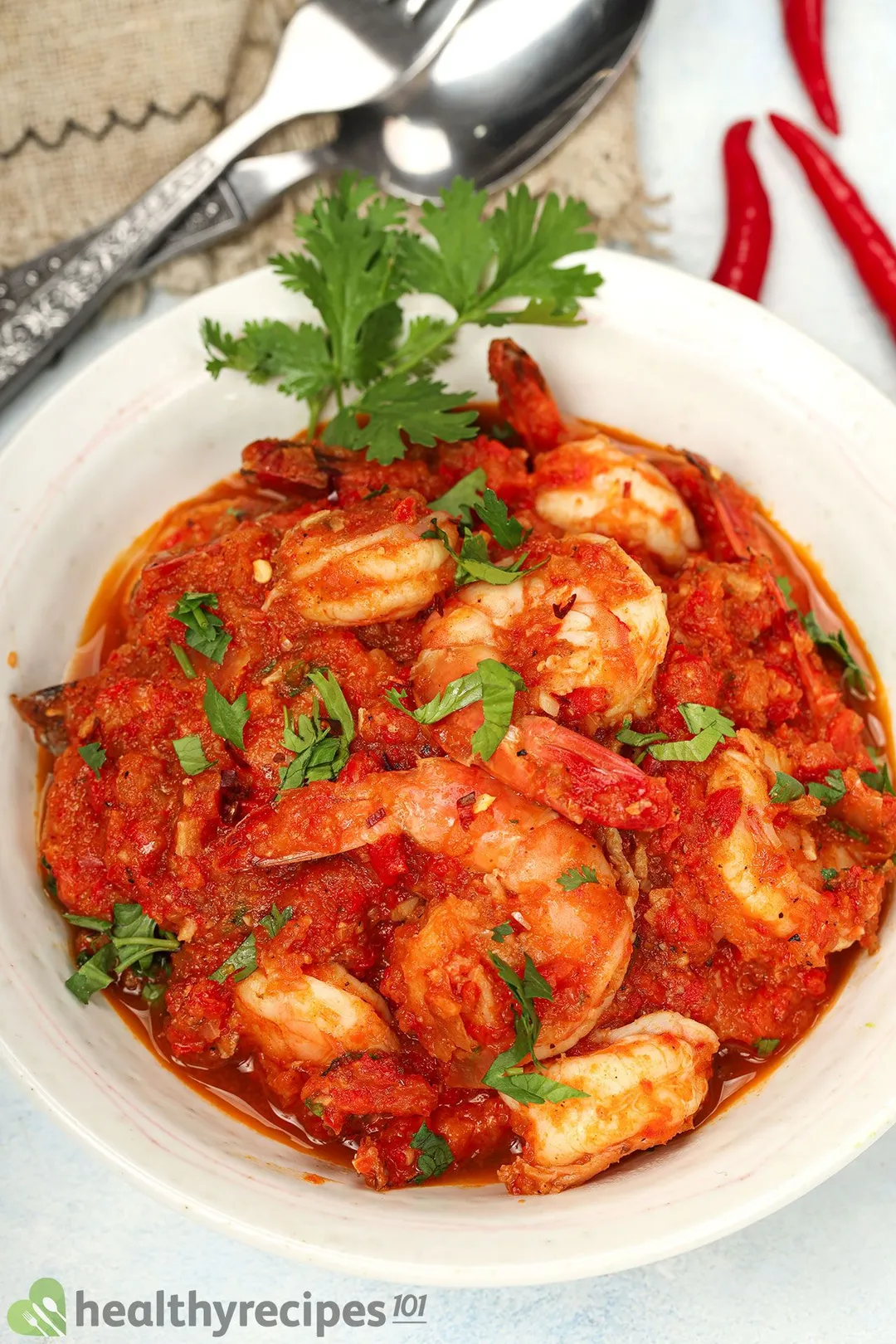 Spicy Ingredients for Spicy Shrimp
It's all about the spices. Plus the herbs.
Let's take a look at some spicy seasonings with different warm flavors that you can add to your savory shrimp for a kick of heat.
1. Spices
Garlic: Garlic is not really spicy, but with its pungent taste and aroma, it pairs perfectly well with other hot flavors to complete the dishes' piquancy.
Chili powder: If you're looking for a spice level from mild to moderate, then this classic blend is just right. It is made up of ground chili pepper, and sometimes has other added ingredients such as cumin and garlic.
Chili oil: This mixture of vegetable oil and chili pepper is incredibly popular in Chinese and Southeast Asian cuisine. The spiciness ranges from mild to medium to high, with a delicious smoky aroma that elevates the entire dish.
Paprika: A Hungarian staple, paprika's intensity can vary from very mild to half-half to very hot. In America, the most common type of paprika being sold is slightly pungent, sweet and mild in taste.
Cayenne pepper: Cayenne pepper is moderately hot and also relatively sweeter than paprika. It has a bright, fruity, and peppery taste, which brings satisfaction to any heat lover.
Black pepper: When it comes to the level of heat, black pepper is considered very mild compared to red pepper or chili pepper. It is a safe way to give your dish some extra warmth without burning your tongue.
Red pepper flakes: Also known as crushed red pepper, this is a mixture of ground peppers of different varieties, such as cayenne and jalapeno. The dried flakes also include the seeds and are sure to bring an oomph of spiciness.
Jalapeno: This greenish pepper can be mild to moderate in terms of heat. Extremely versatile, jalapeno is used in many dishes, from salads and salsa to sauces for a heat and a slight pungency.
2. Herbs
Lemongrass: This herb brings a lemony aroma and a fresh, spicy flavor, which work beautifully with other hot spices for a fresh citrusy feel.
Mint: Fruity and peppery, mint leaves can bring that light, cool, and refreshing scent to balance out a hot and spicy dish.
Thyme: Thyme has a minty flavor, a floral hint, and also gives grounding earthy flavors. Adding thyme into our shrimp dish helps further brighten it up.
There are still tons of other condiments that you can use to add heat to your dish. Feel free to experiment with these aromatic herbs and spices for your deliciously spicy shrimp meals.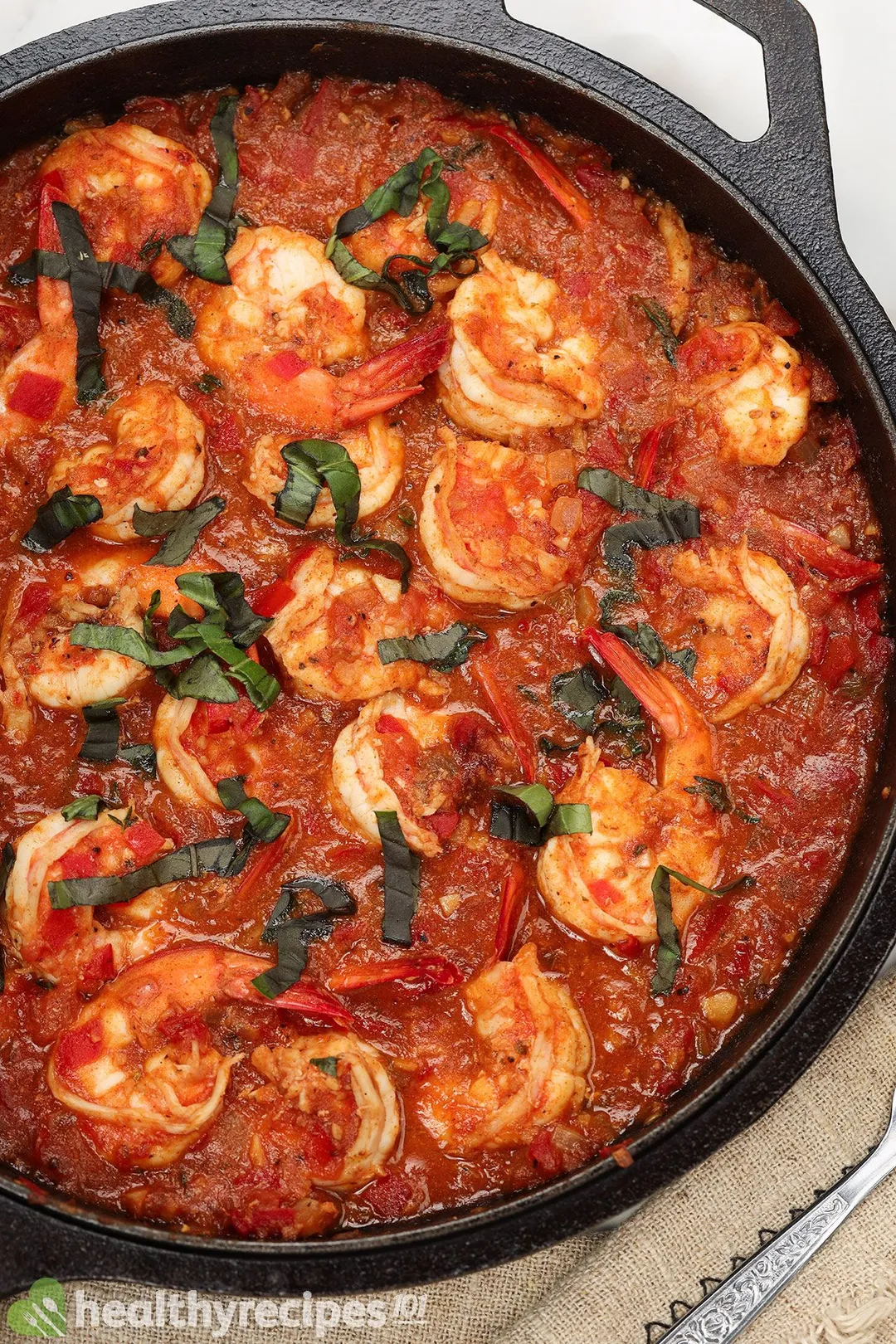 Spicy Shrimp Recipes
Nothing beats well-spiced seafood with a fiery kick, so get ready for a delicious heat wave with these spicy shrimp recipes!
Ingredients
Directions
Pick your favorite recipe.
Gather the ingredients.
Follow the instructions to give you incredibly spicy shrimp recipe ready in less than an hour!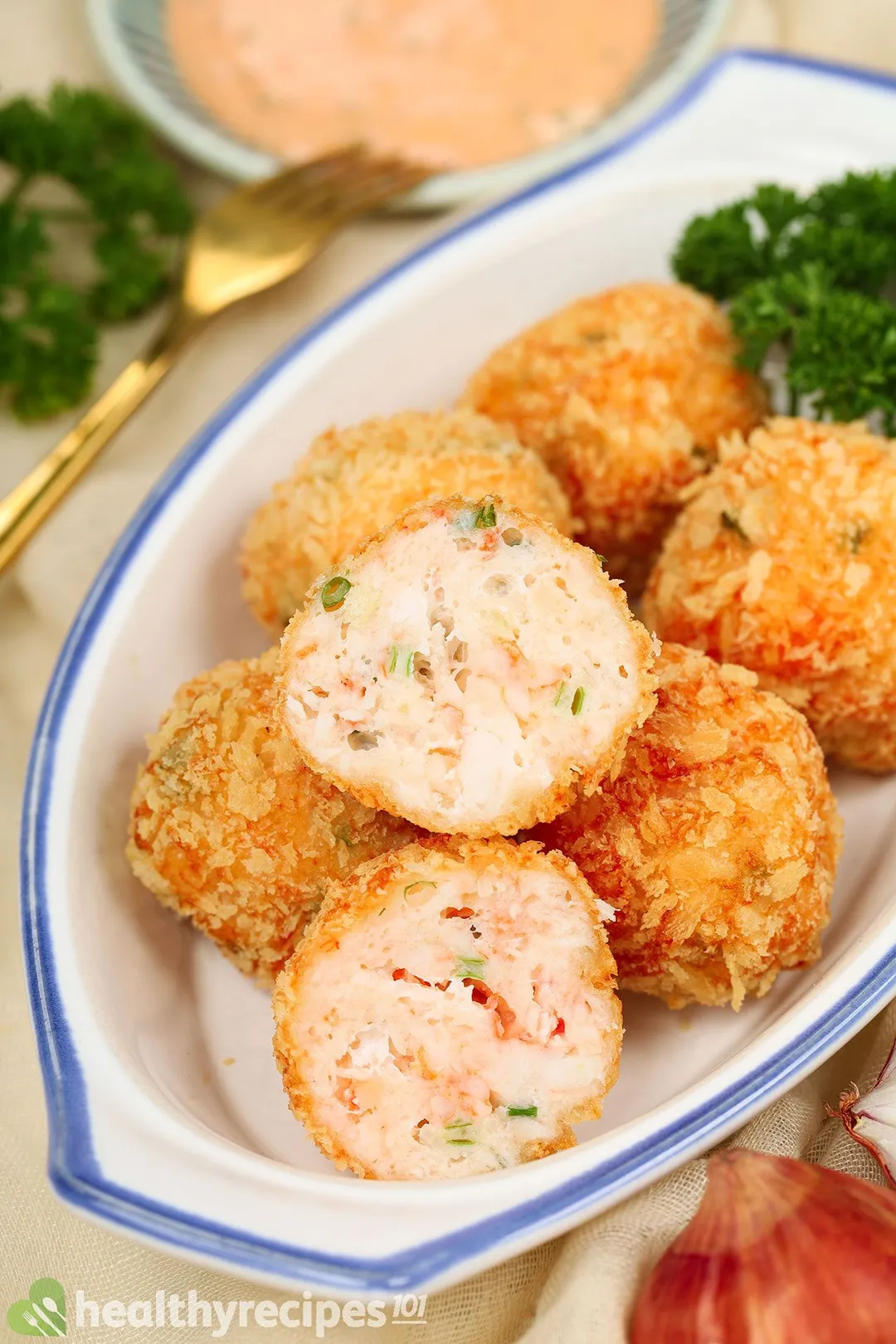 Previous Recipe
Shrimp Appetizer Recipes
Shrimp Appetizer Recipes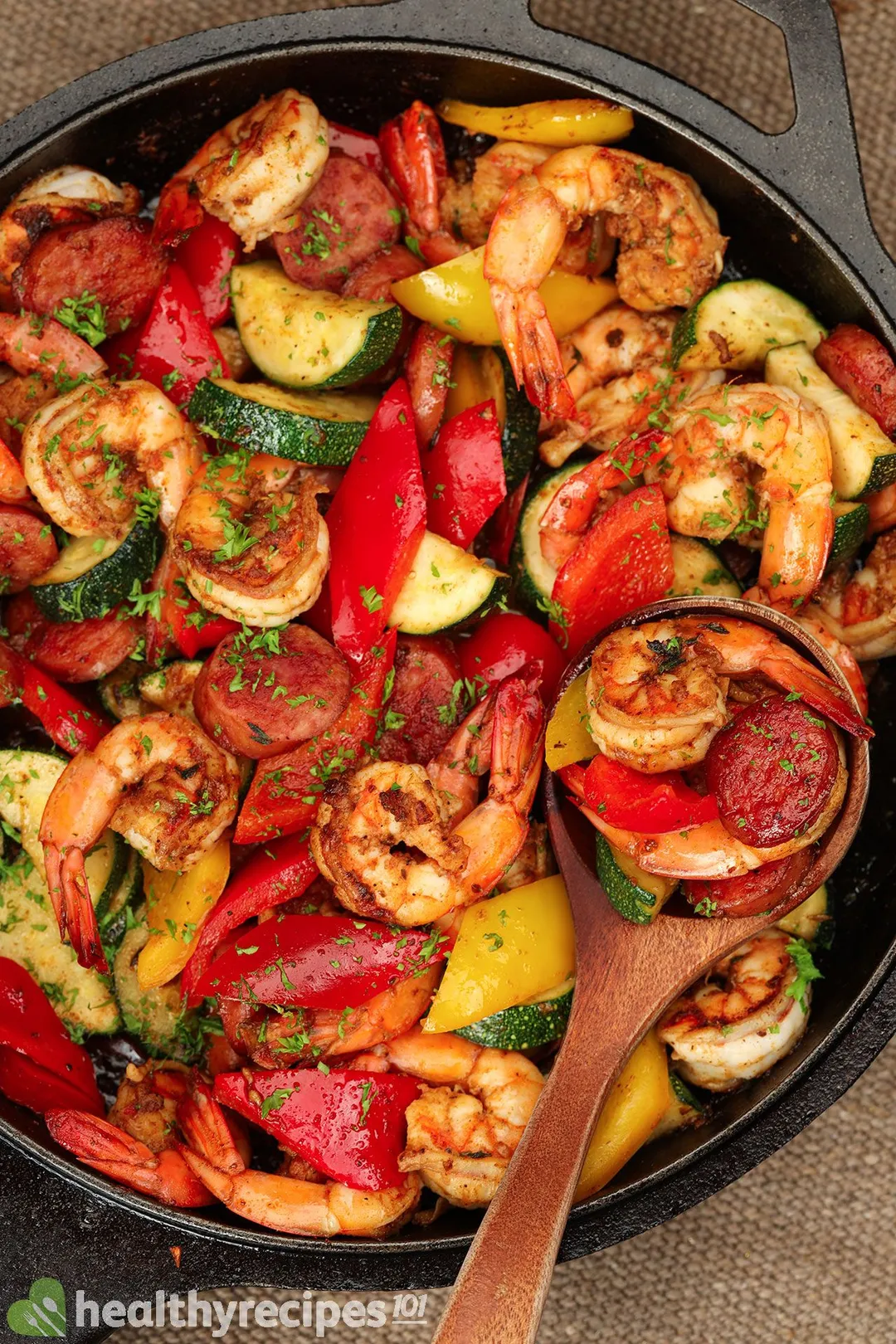 Next Recipe
Shrimp and Sausage Recipes
Shrimp and Sausage Recipes
Writer, Author
Luna Regina is an accomplished writer and author who dedicates her career to empowering home cooks and making cooking effortless for everyone. She is the founder of HealthyKitchen101.com and HealthyRecipes101.com, where she works with her team to develop easy, nutritious recipes and help aspiring cooks choose the right kitchen appliances.
Comments/ Reviews