Beef and broccoli's mismatched tastes and textures make them seem like an unlikely combination. That's far from the truth, however.
The beef's savoriness actually contrasts quite nicely with the broccoli's earthy notes. Together, they highlight each other's distinct flavors in a subtle yet unique way. Paired with the right condiments, these ingredients can make up dishes that will blow you away with their deliciousness.
For inspiration and instructions on ways to combine the two, check out our list of beef and broccoli recipes.
Best Beef and Broccoli Recipes
Simple, delicious, and healthy, these beef and broccoli recipes have everything you could possibly ask for in a homemade dish. Don't hesitate to give them a try and discover a new go-to for an effortless and warming weeknight dinner.
Can You Eat Beef and Broccoli Together?
Yes, you absolutely can. In fact, beef and broccoli is one of the most popular ingredient combinations in a lot of Chinese-American takeout dishes. It often makes appearances in stir-fried dishes where it's drenched in an umami sauce and served over a bed of rice.
This seemingly simple combination is, if fact, loaded with addictive flavors and contrasting textures. The broccoli has an earthy taste that complements the beef's delectable savoriness incredibly well. Thanks to the meat's tenderness and the veggie's crunchy bite, there's never a dull moment when you're enjoying a dish of beef and broccoli.
What to Make With
Chinese cuisine offers some of the best beef and broccoli dishes out there. Here are a few simple and easy ways to take inspiration for your own homemade version:
Bring a homemade twist to the classic Chinese takeout dish. The beef and broccoli are drenched in a hearty and umami sauce, then served over a bed of rice or egg noodles. Since everything is stir-fried, it all comes together in less than 30 minutes with minimum effort—an ideal choice for casual weeknight meals.
Consisting of similar ingredients, the soup shares the same sweet-savory flavor profile as the stir-fried dishes. However, this one includes a hearty broth that guarantees to warm up all your meals. It's often served with a steamy bowl of rice on the side to make for a light meal that's full of comfort.
If you want something similar to the soup, but much richer in flavors and textures, consider slow-cooking. This method allows the meat to become unbelievably tender and juicy with beautifully intensified flavors. 
The highlight, however, is the thick and glossy sauce that seeps umami and savory flavors into every part of the beef and broccoli. Every bite is a melt-in-the-mouth delight that makes it impossible to stop eating.
Common Types of Broccoli You Can Use
You may already be quite familiar with broccoli, but this cruciferous veggie is actually quite diverse. Here are a few varieties that are often paired with beef:
Arguably the most common type of broccoli, this variety is recognizable by the dark green florets that pack tightly next to one another and form a round head. 
This variety offers a mildly sweet taste and pleasantly bitter undertones. Texture-wise, it's crunchy with a slight tenderness. The florets fall apart with every bite and leave you with tiny crispy pieces, making the eating experience incredibly exciting.
Chinese Broccoli (Kai Lan/Gai Lan)
Chinese broccoli, surprisingly, doesn't bear too much resemblance to regular broccoli. It's a leafy green with thick stems and tiny—often hidden—florets. However, it shares a lot of similar earthy and bitter notes with the common variety, but much stronger and more vibrant.
The leafy broccoli is most often used in stir-fried dishes, paired with aromatics like ginger and garlic and drenched in a sauce made from Chinese condiments. The soft leaves are often smothered by the thick sauce, absorbing all the gorgeously sweet and savory flavors it has to offer.
If you find the varieties mentioned above too strong in flavor, broccolini might be a better choice. This is a hybrid between regular broccoli and Chinese broccoli, distinguished by thin, long stalks and small, loose florets. It has a similar sweet and earthy flavor profile as the regular kind, only much more subtle and delicate.
The broccolini's sweetness usually shows its full potential when cooked over high heat, resulting in a caramelized goodness that immediately elevates the dish. You can stir-fry or grill it with tender beef strips for a luscious and scrumptious dinner staple.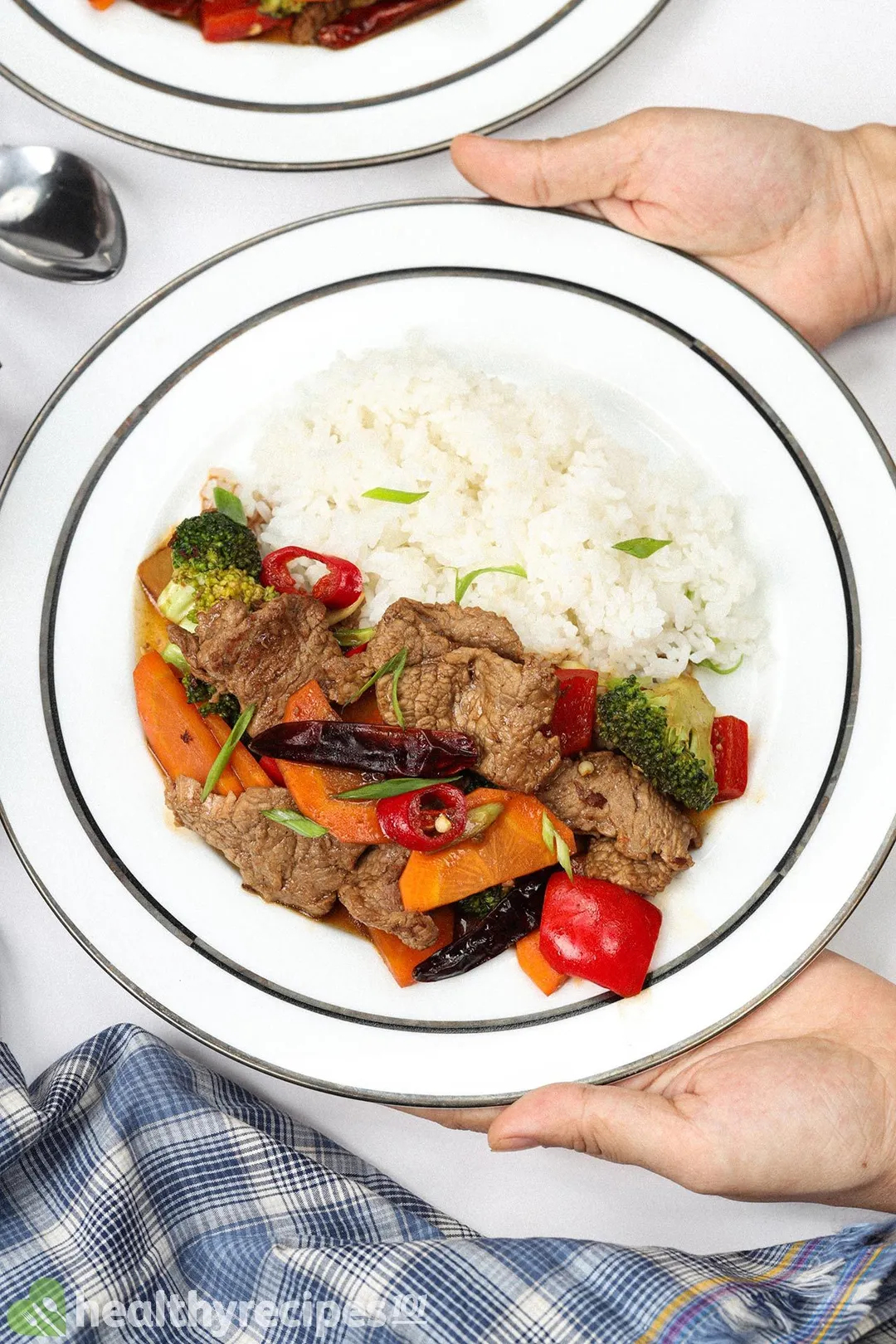 Beef and Broccoli Recipes
Turn takeaway staples into your very own homemade delights with these beef and broccoli recipes that are just as easy as they are delicious.
Ingredients
Directions
Choose a recipe that you like.
Assemble all the ingredients.
Follow the instructions to give you incredibly delicious beef and broccoli recipe in less than 40 minutes!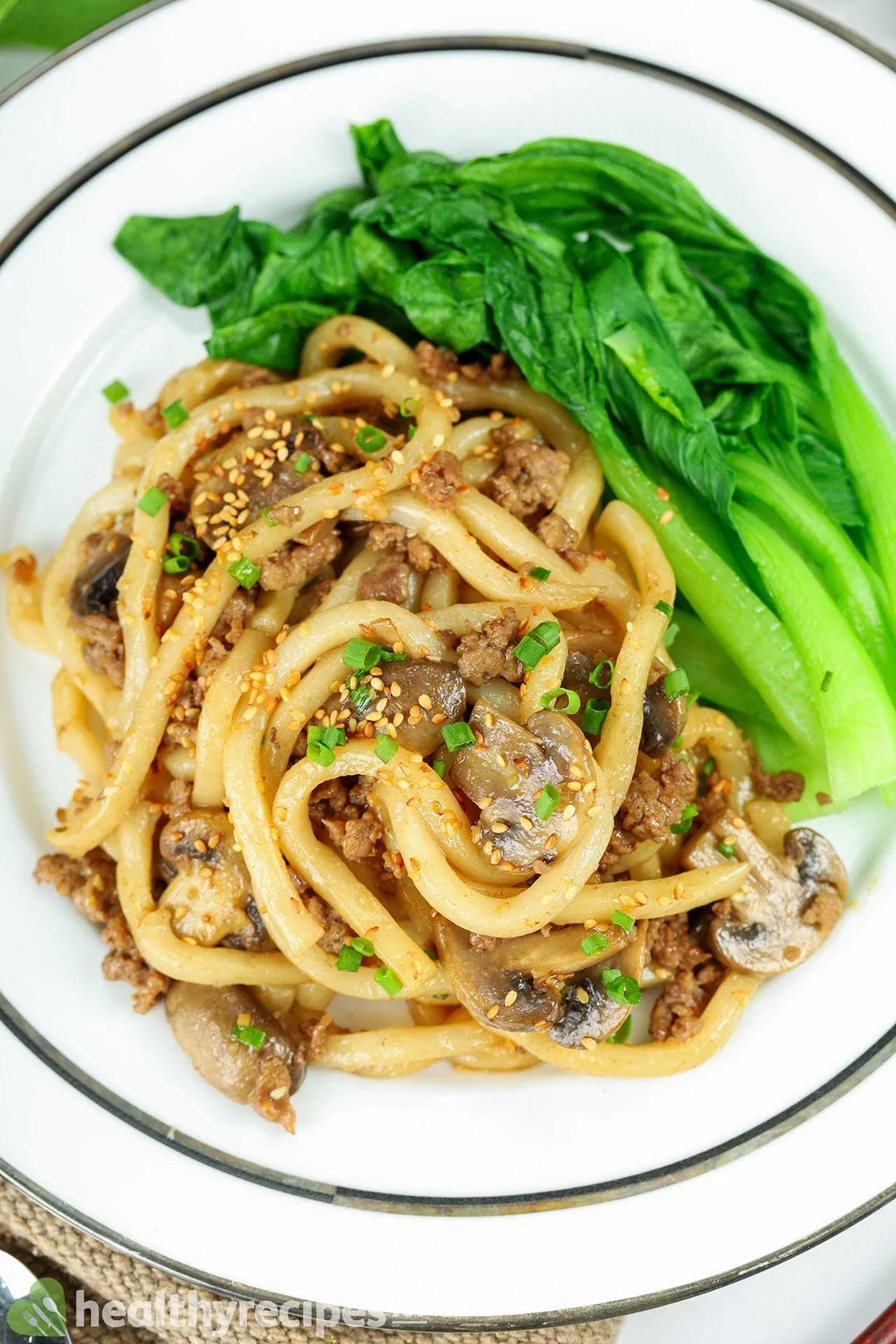 Previous Recipe
Japanese Ground Beef Recipes
Japanese Ground Beef Recipes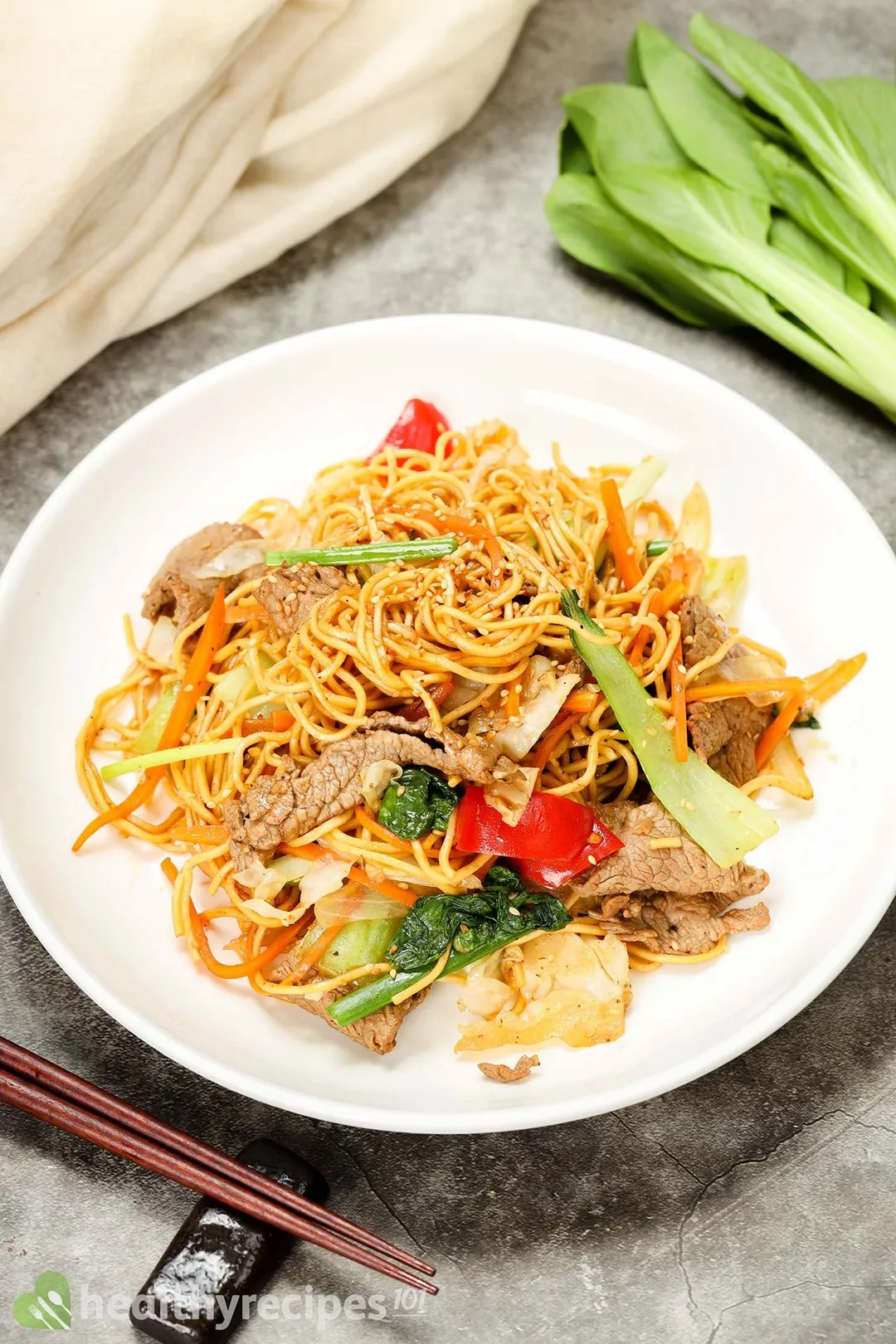 Next Recipe
Beef Recipes For Dinner
Beef Recipes For Dinner
Writer, Author
Luna Regina is an accomplished writer and author who dedicates her career to empowering home cooks and making cooking effortless for everyone. She is the founder of HealthyKitchen101.com and HealthyRecipes101.com, where she works with her team to develop easy, nutritious recipes and help aspiring cooks choose the right kitchen appliances.
Comments/ Reviews