Say goodbye to boring and repetitive meals with these beef recipes for dinner. This list explores the incredible versatility of beef and all the easy yet delicious dishes that you can build around this savory meat. Whether it's a homemade staple, an indulgent street food, or an extravagant crowd-pleaser you're looking for, you'll find them all right here in our diverse collection.
Why You'll Love These Beef Recipes for Dinner
In case you need any more convincing, skim through the top reasons these beef recipes will make an excellent addition to your dinner menu:
There's no limit to options when it comes to cooking beef. From pasta, soups, stir-fries, and skewers, to casseroles and more, you'll find this protein the irresistible highlight at your table. The versatility to pair with any meal makes beef a perfect fit for any occasion, whether it's a lavish feast or just a casual dinner.
We made sure to stay true to the "homemade" spirit and keep things as simple as possible. With straightforward cooking methods and ingredients that need minimum preparation, you'll have your meal ready in no time.
Following our nutrition guidelines, these recipes were developed with carefully chosen and moderated ingredients. This ensures that the dishes are nourishing while still offering incredible flavors that you can freely indulge in.
Check Out Our Delicious Beef Recipes for Dinner
These beef recipes for dinner are proof that your meals don't always need to be complicated to tingle the taste buds. Give them a try – you might discover a new staple dinner meal with rich, enticing flavors.
The Best Ways to Cook Beef for Dinner
It's a well-known fact that beef is extraordinarily adaptable, so you'll have endless ways to work with it. For dinner nights, however, we recommend the following cooking methods to create dishes that are simple and easy, yet immensely tasty:
If you want to make a quick, easy, and flavorful dinner, stir-frying beef is the way to go. It's as simple as tossing the beef into a pan to cook alongside various veggies and condiments. You can prepare a delicious, comforting meal to serve on busy weekends, ready to be served, in less than 15 minutes.
Although it may take longer than stir-frying, baking is undoubtedly still an effortless way to whip up high-quality beef dishes. Simply leave everything in a baking dish and let the oven do the rest. This is an especially great way put together a dish with enough flavor complexity and volume to wow an entire crowd.
There's something indescribably comforting about a hot steaming pot of beef soup or stew. The slow cooking method gives the ingredients time to blend into one another, creating a hearty mixture that satisfies your taste buds with warm flavors and tender textures.
What Does Beef Go Well With?
Beef is also versatile in the myriad of ingredients that you can pair it with. Here are a few foolproof choices that would work well in almost any dish:
Roasted veggies are coated in a caramelized sweetness that instantly enhances the beef's savory taste. What's more, it's quite easy to put together. 
All you need to do is season your chosen vegetables and leave them in the oven to cook. It's a no-fuss choice that would go well with almost any beef dish, whether as a side serve or a full-on side dish.
A creamy and decadent side of mashed potatoes will instantly elevate your beef main course, turning it into a bistro-style dinner. This side is typically served with steak, stews, bourguignon, or other classic beef dishes to round out the meal and make it more filling.
Mushrooms' earthy notes are wonderfully complementary to the beef's rich and savory taste. You can sauté them with various aromatics and leafy greens to make a side dish, or mix them with balsamic vinegar, heavy cream, white wine, etc., for a rich sauce to submerge the meat in. It'll make an enjoyable pairing either way.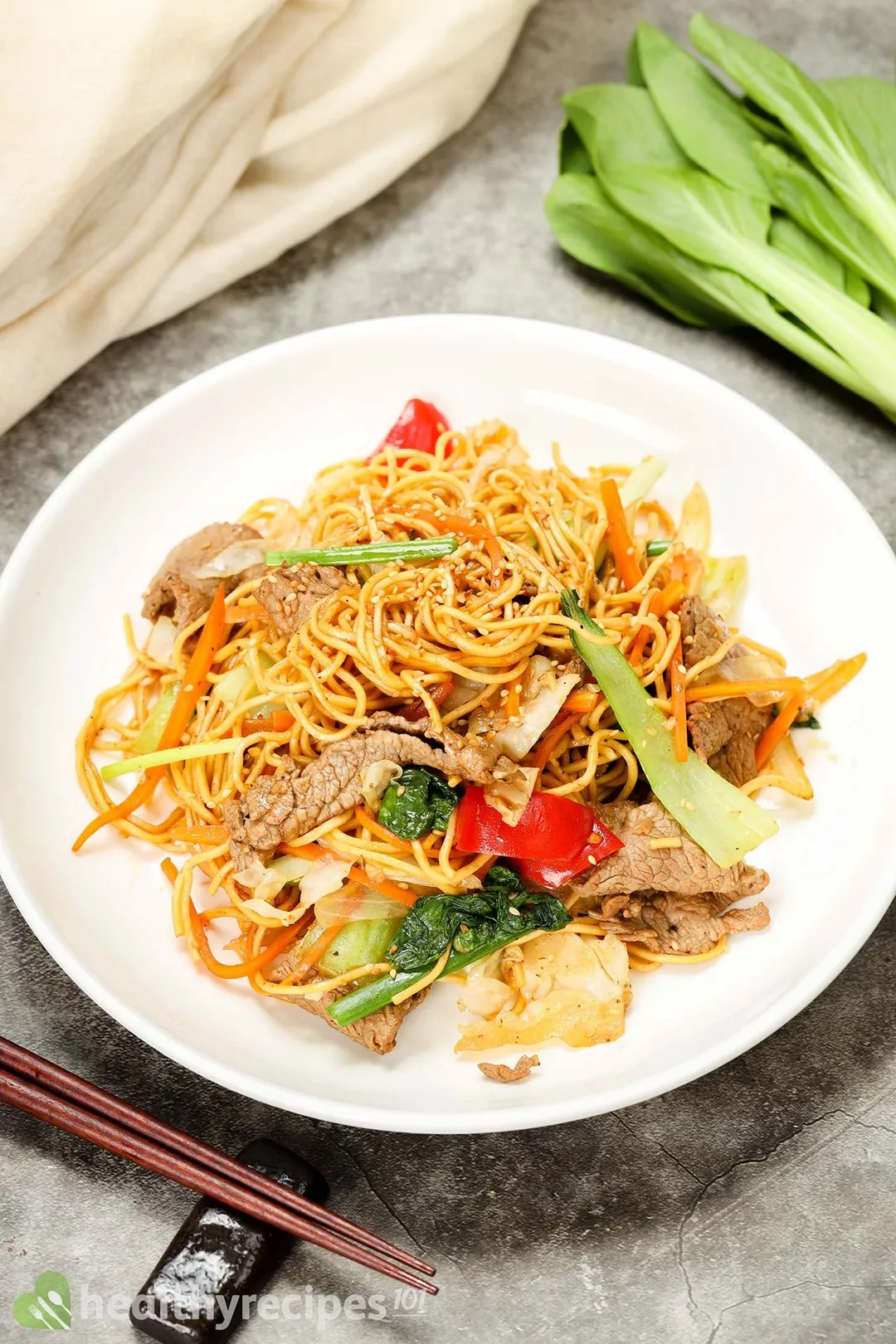 Beef Recipes For Dinner
Looking for an easy way to jazz up your meals? Take a look at these beef recipes for dinner for some inspirational ideas.
Ingredients
Directions
Choose a recipe that you like.
Assemble all the essential ingredients.
Follow the instructions to give you incredibly tasty beef recipe for dinner in less than an hour.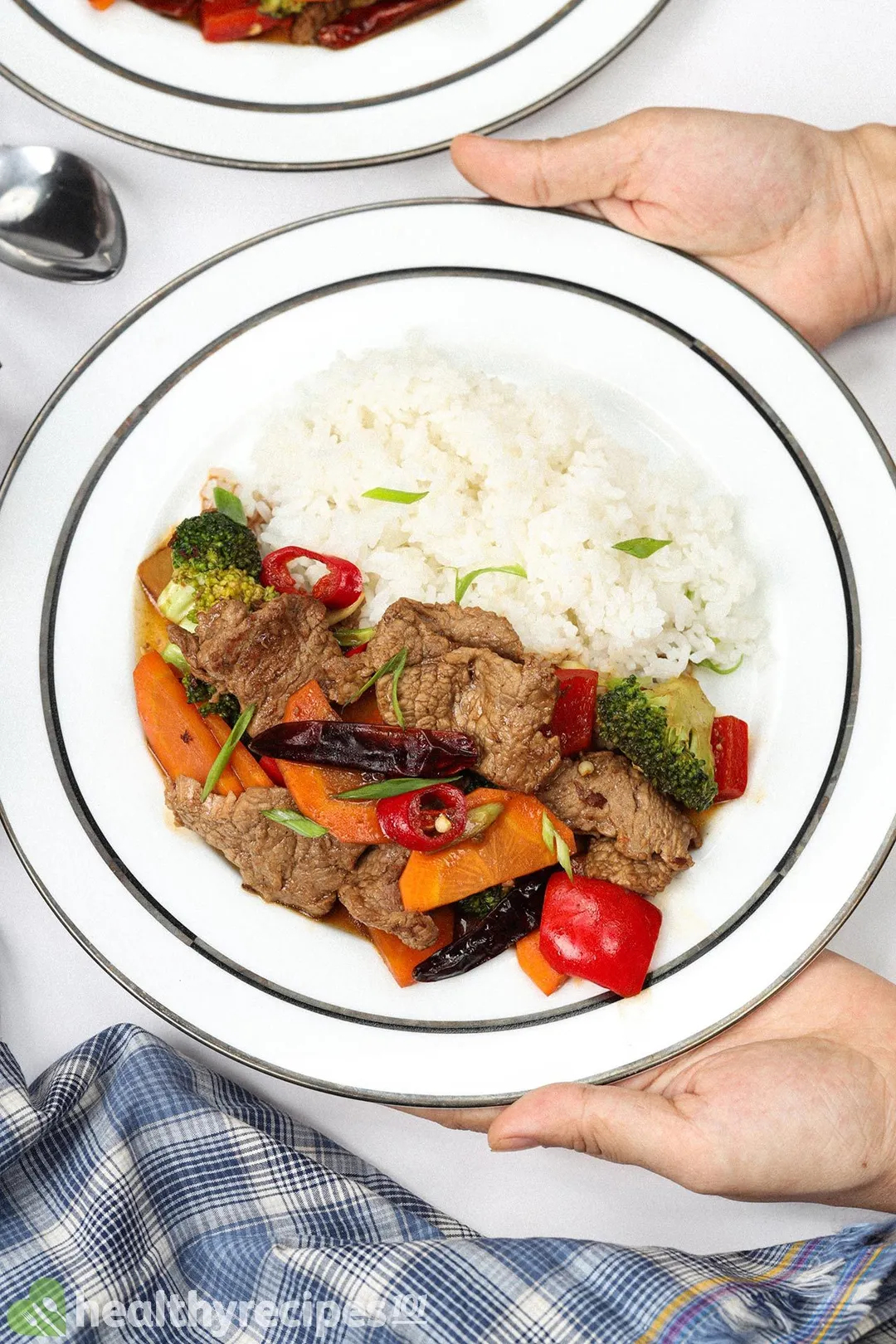 Previous Recipe
Beef and Broccoli Recipes
Beef and Broccoli Recipes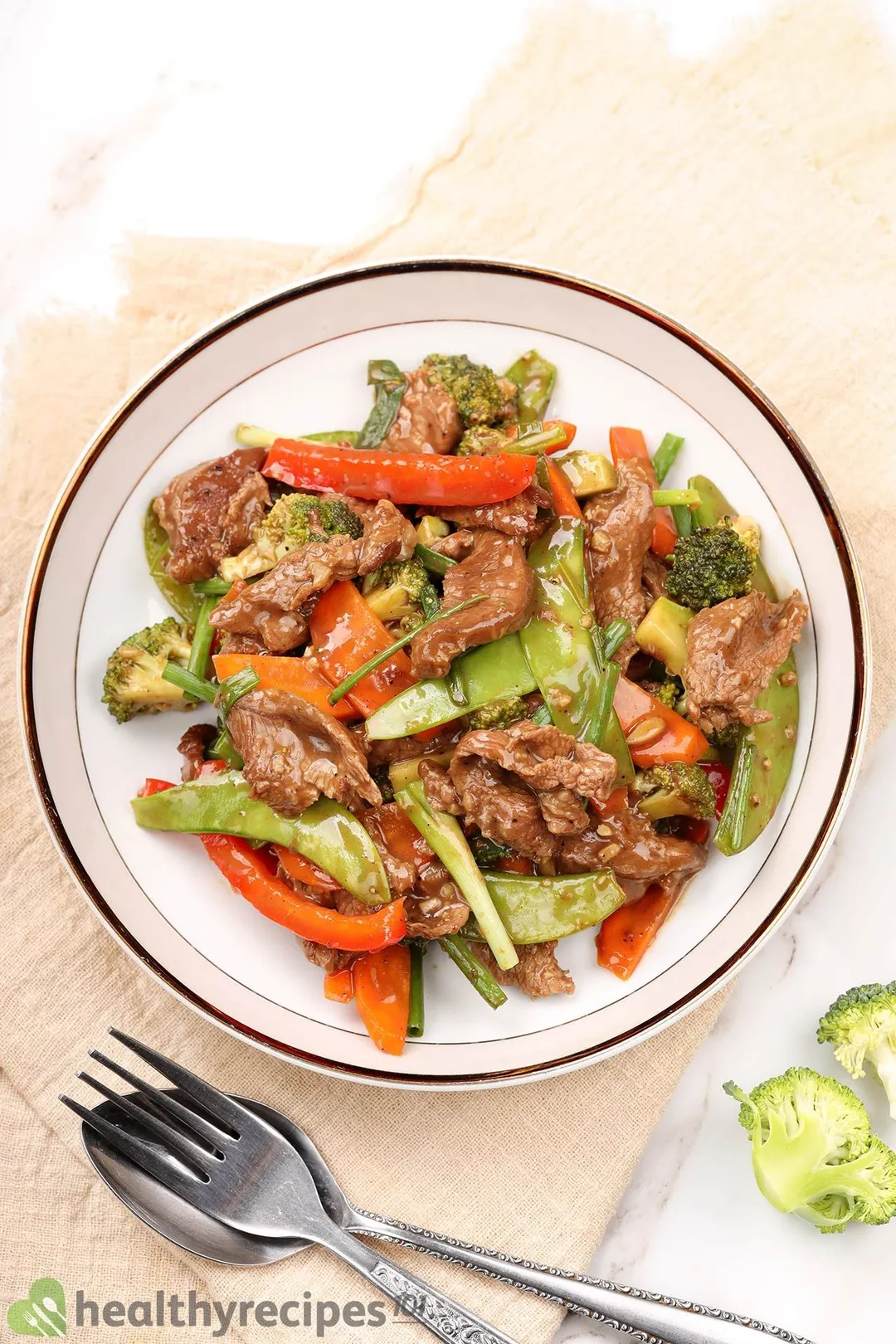 Next Recipe
Leftover Roast Beef Recipes
Leftover Roast Beef Recipes
Writer, Author
Luna Regina is an accomplished writer and author who dedicates her career to empowering home cooks and making cooking effortless for everyone. She is the founder of HealthyKitchen101.com and HealthyRecipes101.com, where she works with her team to develop easy, nutritious recipes and help aspiring cooks choose the right kitchen appliances.
Comments/ Reviews