Beef pasta recipes are always winners and worth the time in the kitchen. They're simple, quick to prepare, nutrient-dense, and diverse.
Ranging from basic spaghetti with olive oil and garlic to complicated baked dishes like a classic lasagna, there is no limit to pasta and beef's wonderful possibilities.
Reasons to Love
Beef pasta is a filling comfort dish that will keep you satisfied for hours. This is because beef's protein and pasta's complex carbohydrates are processed more slowly and help us feel full longer.
Furthermore, the dish is a blank canvas for showcasing the spices, herbs, and regional characteristics of different cuisines. With only a package of pasta and a big chunk of beef, the culinary possibilities are limitless. There are many beef pasta recipes and they can be warm, cold, decadent, simple, traditional or with a twist to suit every taste.
Even better, beef pasta made from scratch cooks quickly. While the beef, aromatics, and vegetables cook, the pasta is brought to an al dente state. Before you know it, they've combined to create a tasty explosion of texture and flavor.
Collection of Beef Pasta Recipes
What Sauce Goes With These Recipes
The key to a delicious beef pasta dish is a sauce; the all-important element that imparts taste and aroma to a pasta dish. Learning about the different kinds of pasta sauce will help you choose the best one for your beef pasta.
1. Marinara
If you're looking for a classic pasta sauce, you should try this Italian marinara. It requires just tinned tomatoes, onion, garlic, olive oil, and dried oregano to prepare. And despite its apparent simplicity, this marinara sauce is bursting with flavor.
2. Brown Butter
Brown butter is a one-ingredient pasta sauce that is both simple and elegant. It can be prepared in minutes and elevates the appearance of any bowl of noodles. Simply melt butter in a pot and heat it for a few further minutes until it smells nutty and turns a golden-brown color.
3. Bolognese
Bolognese pasta sauce is a flexible and flavorful meat-based sauce that can be used with virtually any variety of pasta. The sauce often contains ground beef, tomatoes, nutmeg, celery, onion, and herbs of choice.
4. Alfredo
When it comes to umami and rich flavors, the original Alfredo sauce is unparalleled. The sauce is often made of heavy cream, butter, cheese, herbs, and spices. It is rich, creamy, and tastes like garlic and parmesan.
5. Pesto
Pesto sauce is a healthy sauce composed of basil, fresh herbs, olive oil, pine nuts, spices, and a substantial amount of cheese, typically Parmesan. Basil gives this dish its distinctive green color and a unique, quite pungent taste.
You can use pesto sauce in place of traditional tomato sauce in any pasta meal. This sauce is also excellent for spreading over sandwiches and mixing with salad dressing.
6. Salsa di Noci
Salsa di Noci is another classic Italian sauce created from walnuts. Occasionally, it also contains pine nuts and white wine. 
It pairs exceptionally well with short fresh pasta, such as corzetti and trofie, due to its mild flavor and nuttiness. You can also spread the salsa di noci pasta sauce on pieces of crusty toast or crostini for an excellent starter.
What Types of Pasta
When it comes to pasta, size and shape are important considerations. The sauce you choose should depend on the form of your pasta. Choosing the appropriate pasta form for your sauce can have a significant impact on the final dish.
If you are dressing up your pasta with only butter or olive oil and some fresh herbs or going with a light sauce, the best pasta to use is thin and delicate long cuts such as capellini, thin spaghetti, linguine, fusilli, lunghi, bucatini, and vermicelli.
We recommend a more robust and sauce-capturing noodle type for the creamier and more luxurious pasta sauce. Variants with hollows and scoopable shapes, such as cavatappi, elbows, farfalle, fettuccine, shells, and linguine, are best to enjoy the creamy and cheesy sauces.
When you think of meaty sauces like ragùs, San Marzano sauce, or Bolognese, the most suitable pasta will be traditional tube-shaped pasta: rigatoni, bucatini, pappardelle, conchiglie, lumache, and orecchiette. They can easily soak up the hearty sauce, allowing the sauce to bind to the pasta beautifully.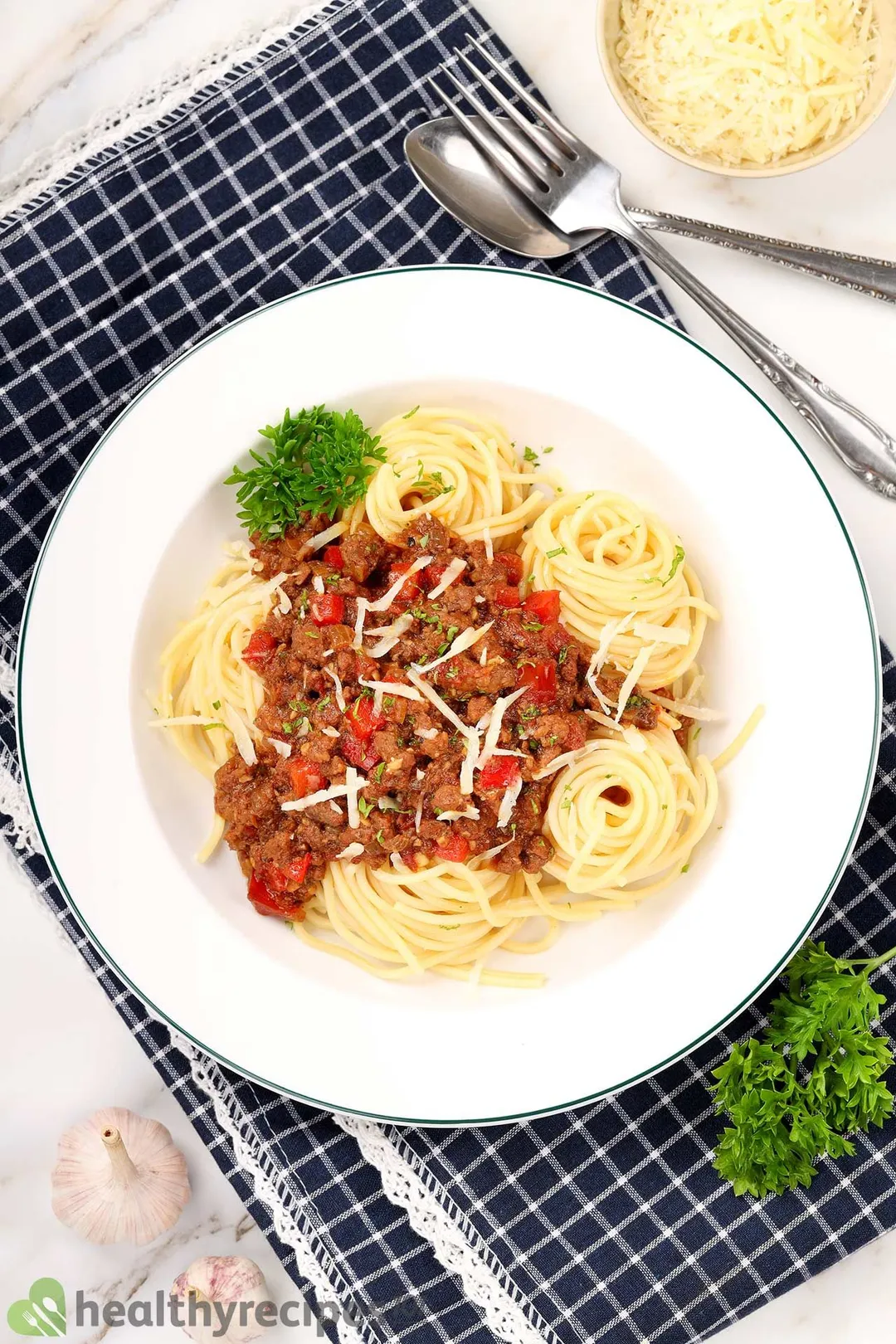 Satisfying Beef Pasta Recipes
Beef pasta recipes always make wholesome weeknight meals. They are budget-friendly, simple to prepare, and delicious.
Ingredients
Directions
Choose a recipe that you like.
Assemble all the essential ingredients.
Follow the instructions to give you incredibly delicious beef pasta in less than 50 minutes!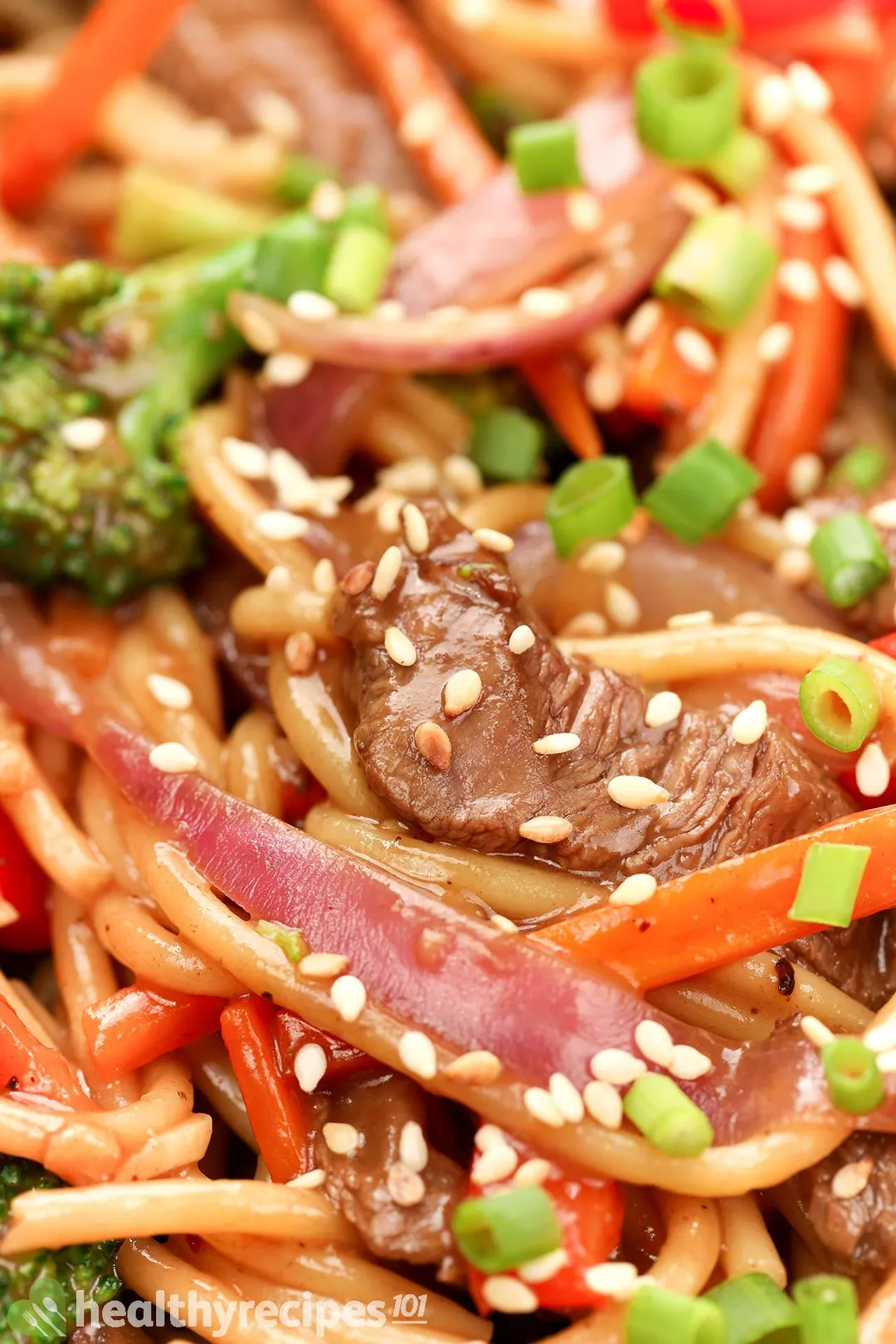 Previous Recipe
Easy Beef Recipes
Easy Beef Recipes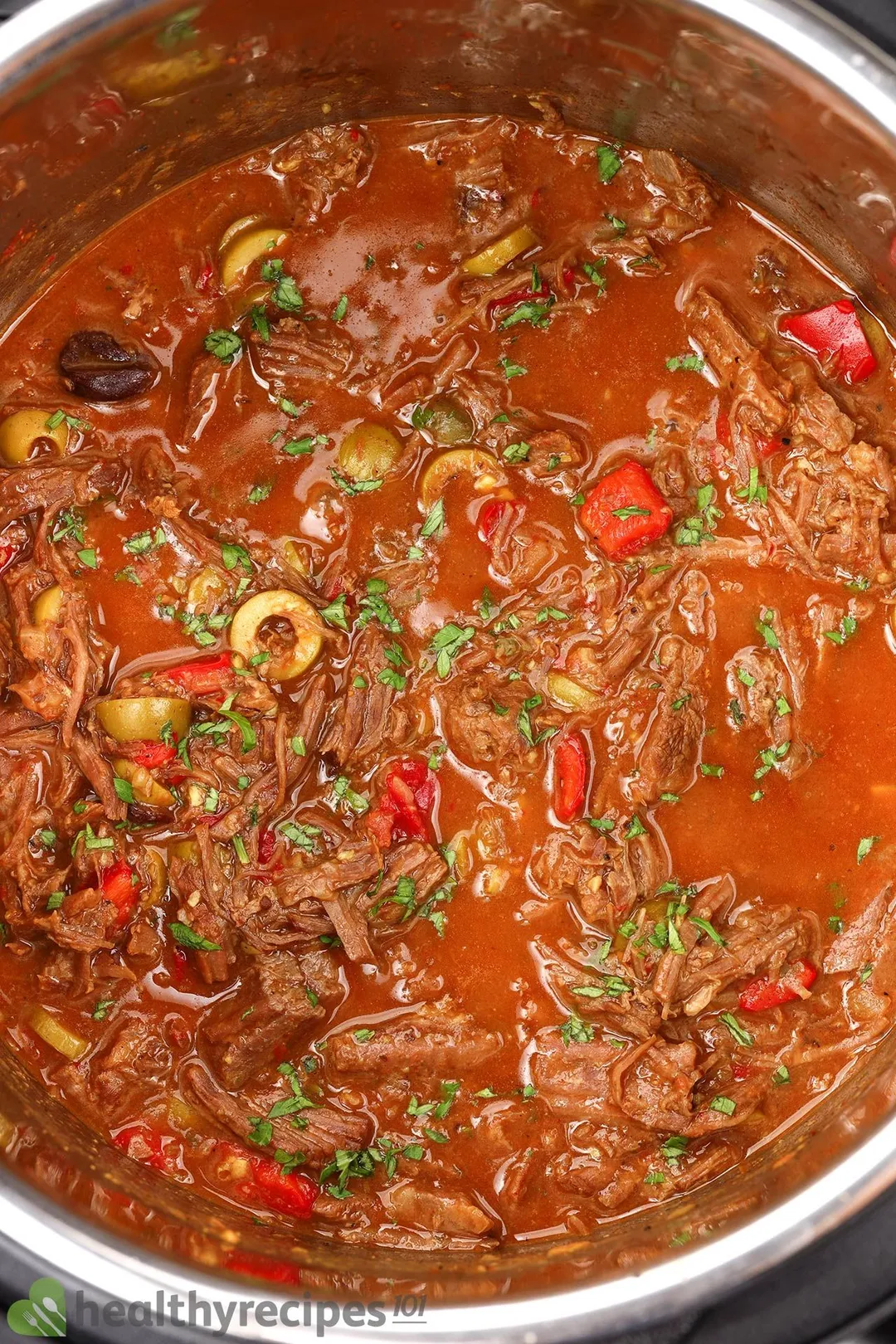 Next Recipe
Instant Pot Beef Recipes
Instant Pot Beef Recipes
Writer, Author
Luna Regina is an accomplished writer and author who dedicates her career to empowering home cooks and making cooking effortless for everyone. She is the founder of HealthyKitchen101.com and HealthyRecipes101.com, where she works with her team to develop easy, nutritious recipes and help aspiring cooks choose the right kitchen appliances.
Comments/ Reviews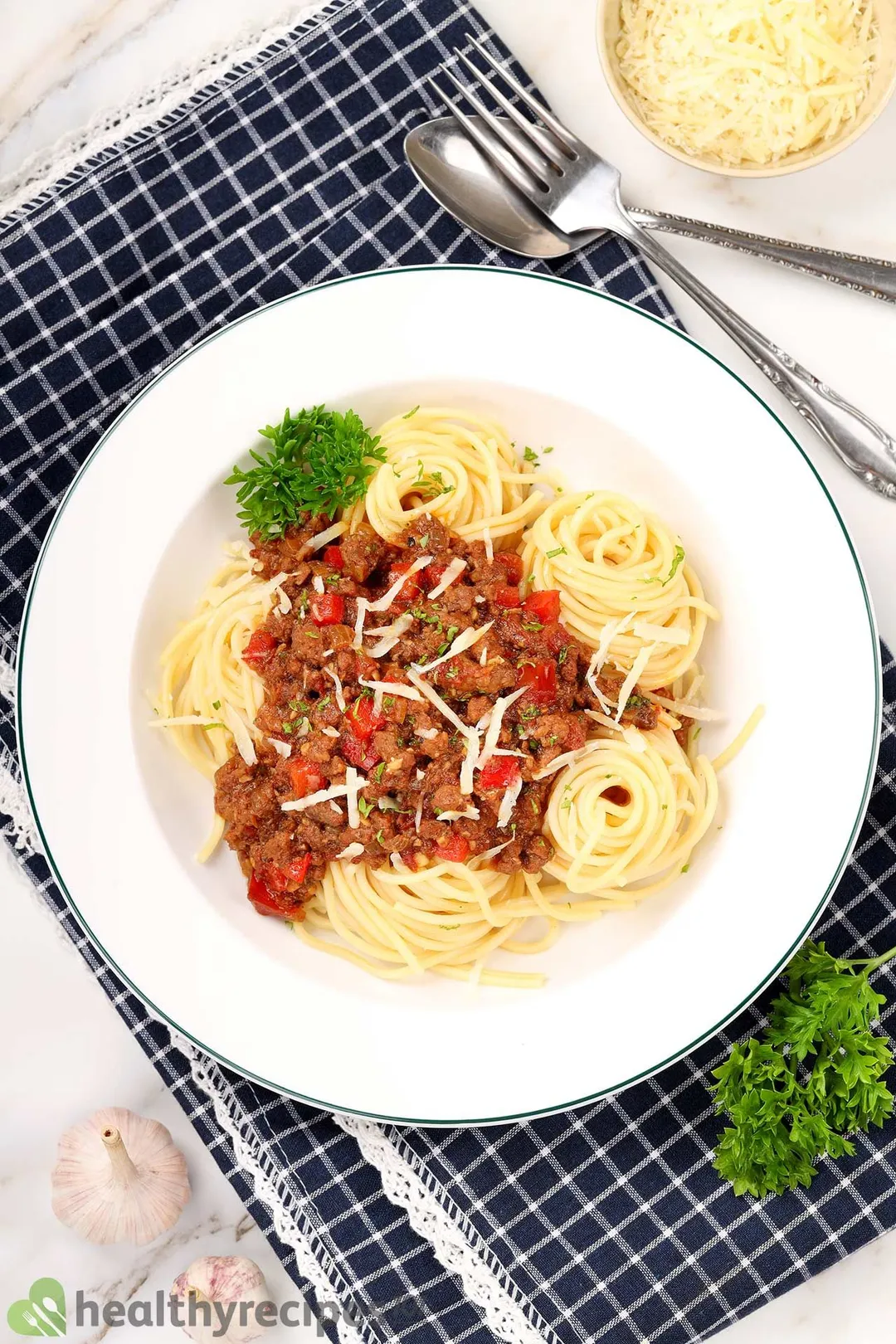 This roundup offers a variety of delicious and easy-to-make dishes that are perfect for a hearty and satisfying meal.