This simple, economic, and time-saving milk and lemon juice recipe (buttermilk) is a delicious drink that provides plenty of nourishment.
It's another simple and easy method recipe to make a light and refreshing summer drink.
Buttermilk can help you maintain healthy bones. And yes, you can drink straight buttermilk!
Simply spice it up with ground ginger or cinnamon, or add a sweetener of your choice to make it delicious.
Finally, season it as you please to achieve a unique drink for National Milk Day (January 11). Read on to find out how nutritious milk and lemon juice are when combined and how to prepare your homemade buttermilk.
Why Milk and Lemon Juice?
When you mix milk and lemon juice, the result is buttermilk— or rather, the homemade version. Another term for it is "soured milk" because of its tart flavor.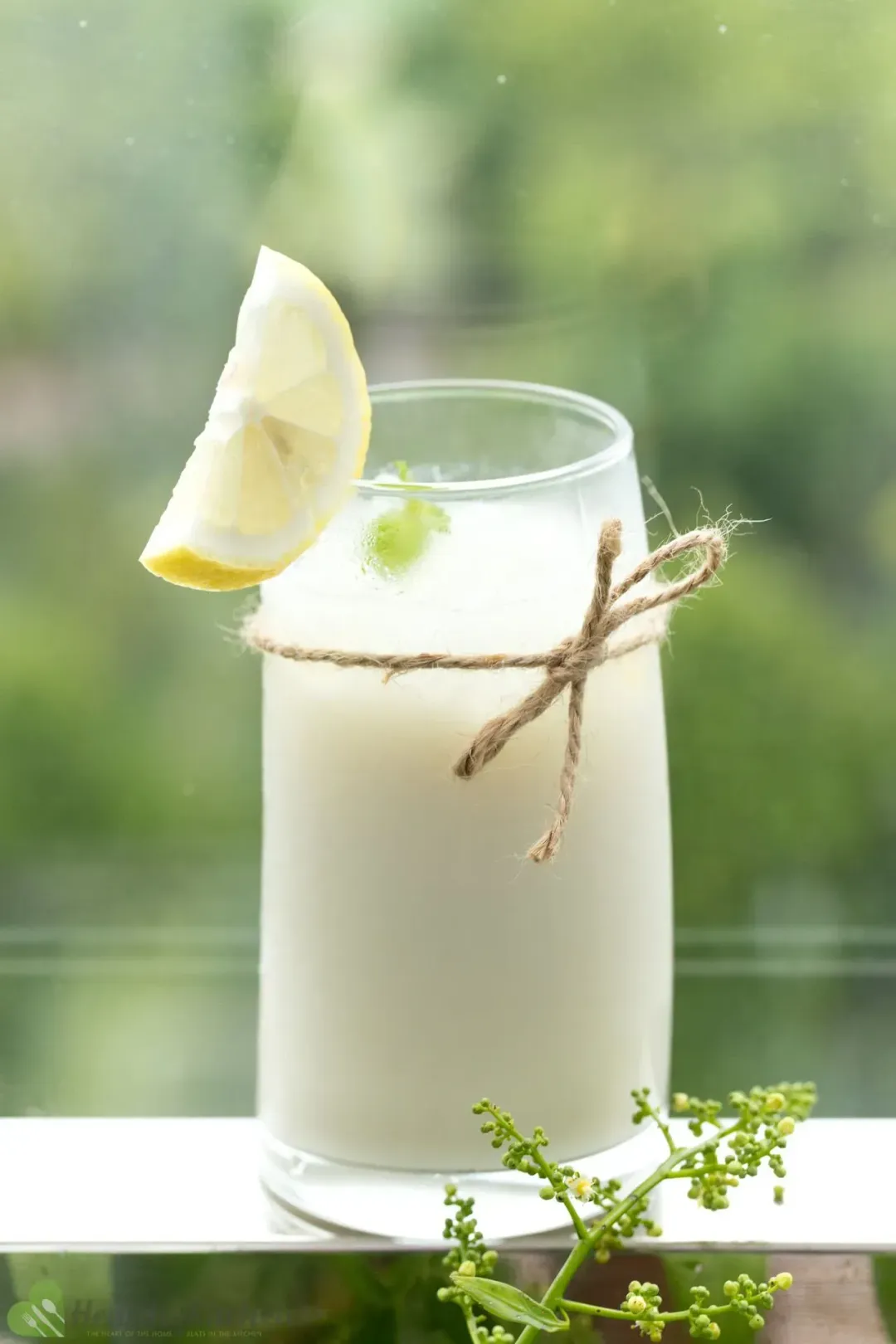 However, "soured milk" is frequently associated with spoiled dairy.
If you've ever poured yourself a glass of milk only to find it looks split, it's likely a sign of coagulation. In the dairy world, coagulation is the curdling of milk into semi-solids.
The addition of certain enzymes or acids can initiate this process, and lowering the temperature assists the reaction.
Curdled milk occurs when you introduce acid or heat. But when milk curdles on its own due to conditions that favor bacterial growth, it leads to spoiling.
You can often tell this by its foul smell; if you can't stand it, toss it!
When you add lemon to milk, its citric acid disrupts the milk's casein micelles. Once the milk has formed a thicker, uneven texture, it has developed acidified buttermilk properties.
Is It Good for You?
Absolutely, buttermilk is a healthy drink.
But to clear things up, we need to address the different types of buttermilk.
Buttermilk comes in three main forms: cultured, traditional, and acidified. Our recipe makes acidified buttermilk.
This means it's a mix of milk and an acid like vinegar or, in this case, lemon juice.
Cultured buttermilk is made from live starter culture. All you need is fresh, non-/low-fat milk and the bacteria culture to ferment it into buttermilk.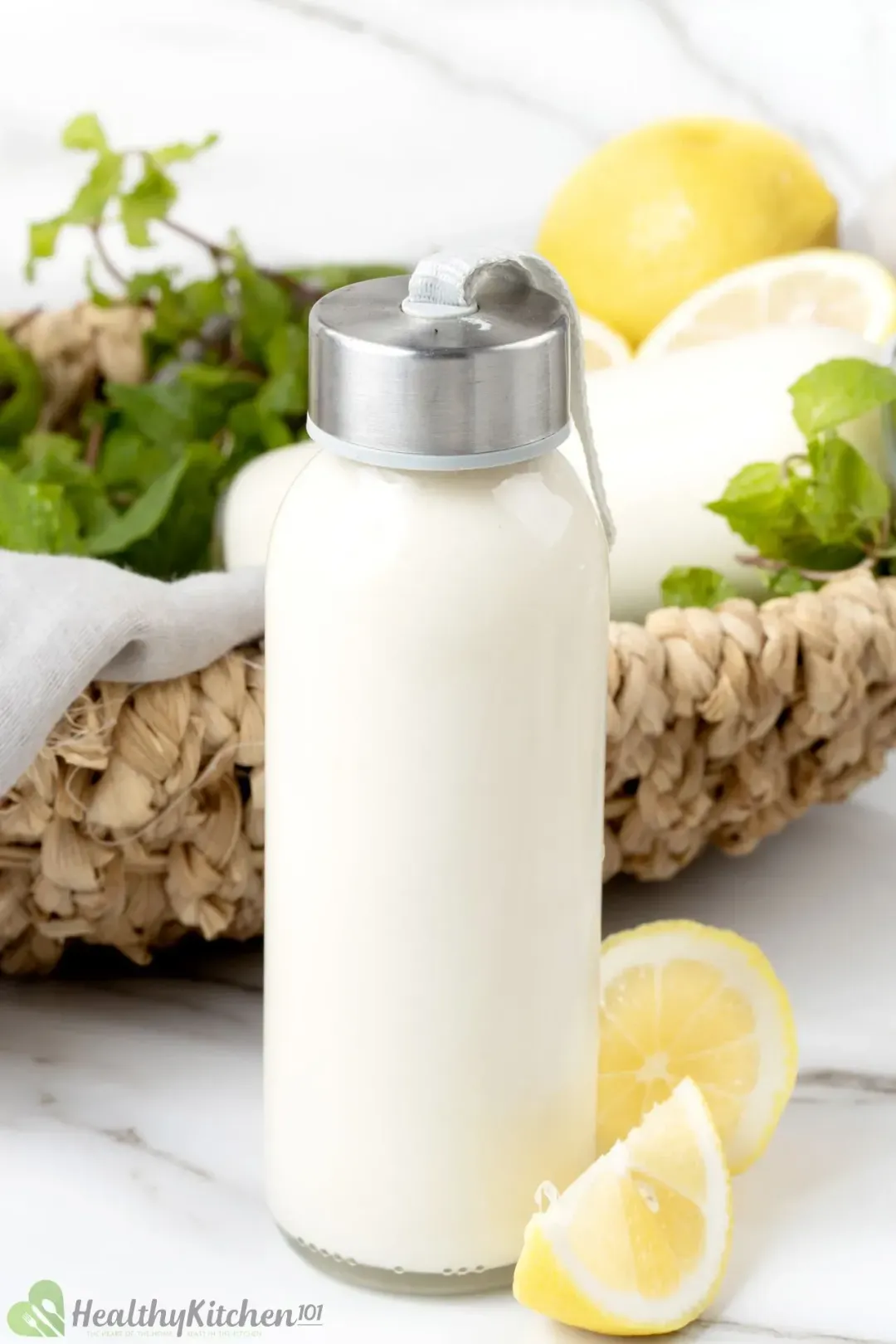 Good ole traditional buttermilk is a byproduct of the churning process that produces butter (hence "buttermilk"). But to be clear, it contains no butter.
All three are made in different ways, but they possess similar nutritional properties.
Buttermilk is an excellent source of calcium. The main component in acidified buttermilk is cow's milk, with one cup containing 28% of the Recommended Daily Allowance (RDA) on a 2000-calorie diet.
It's also high in vitamin D, giving you 24% of the RDA.
Both calcium and vitamin D are excellent for bone health: calcium helps to build bone mass, and vitamin D aids the absorption of calcium. It's best to consume these nutrients together, and this milk and lemon juice recipe ensures just that.
This is a huge bonus compared to cultured or store-bought buttermilk, which has very low amounts of vitamin D. Unless it's fortified, cultured buttermilk contains only 2.5% of the vitamin D amount found in homemade buttermilk.
Vitamin C also increases bone mass density when taken with calcium and estrogen. Combining lemon juice adds a small amount of vitamin C that will help increase your total daily intake.
This makes it perfect for this milk and lemon juice recipe.
How To Make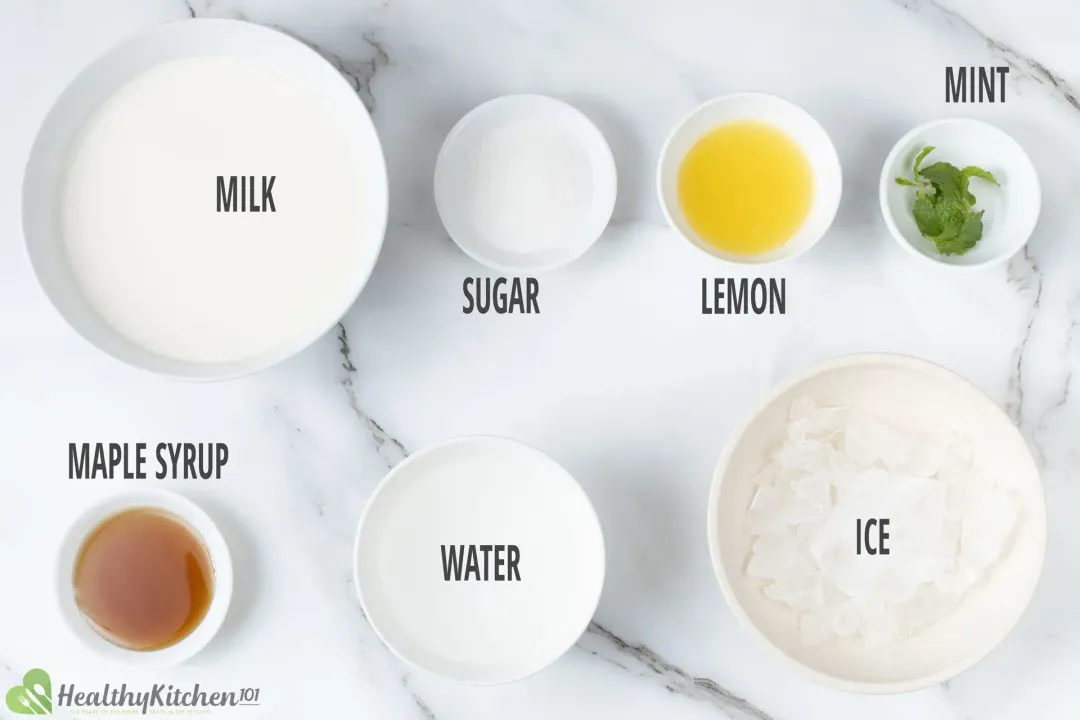 Homemade buttermilk is a less sour option than the commercially made, and it takes less time to prepare than traditional varieties.
Note: If you're out of lemon juice, you can use orange juice as a last-minute replacement. Our Milk and Orange Juice Recipe offers a great guide on how to prepare it.
To speed up the process, heat the milk until it's warm, then add the lemon juice and stir. Leave it for five minutes while it curdles.
The longer you leave it, the more it splits to form a thicker texture. Give it another stir, and it's ready to use in your recipes.
One way to vary this recipe is to replace milk with ACV to make a drink for any weight loss journey, or omit the sugar and make a lemonade recipe with honey.
Nutrition
Below is the nutrient profile for our acidified buttermilk:
1. Calories
Buttermilk contains 128 calories per serving. That's double the amount in a similar serving (5 fl oz) of cultured low-fat buttermilk.
The difference lies in the milk used. Acidified buttermilk can be made from any variety, even whole milk, whereas cultured buttermilk is usually made from low-fat milk.
Our milk and lemon juice recipe contains 4 grams of fat, of which 2.3 grams are saturated.
Fats are an important part of a healthy diet. But avoid too many saturated fats, as these can increase the risk of cardiovascular disease.
The USDA guidelines recommend limiting saturated fats to about 13 grams a day on a 2,000-calorie diet.
2. Carbs
One serving of this homemade buttermilk contains roughly 20 grams of carbohydrates, with 95% of them being sugars.
In this recipe, sugar is mainly added for flavor and palatability. If you're aiming for a low-carb drink, reduce the maple syrup, table sugar, or both by half to one tablespoon.
3. Protein
A serving of milk provides a generous amount of protein. One serving of this buttermilk contains about 4 grams of protein, contributing 8% of the total calories.
4. Sodium
Both milk and maple syrup contain significant amounts of sodium (the latter much less). They take up a total of 3% of your recommended sodium allotment.
Just like sugar and fats, you want to keep an eye on your daily sodium intake.
However, sodium tends to be more difficult to manage than other nutrients because it is found in many common grocery items, such as packaged foods, sauces, and dairy products.
The best way to monitor your sodium intake is to read the package label before you buy. And if you can, prepare your own meals to manage your health better.
How Long Does It Last?
Acidified milk and lemon juice can keep for up to three days in the refrigerator. This is unlike store-bought buttermilk, which can last up to 14 days or less, depending on the expiration date.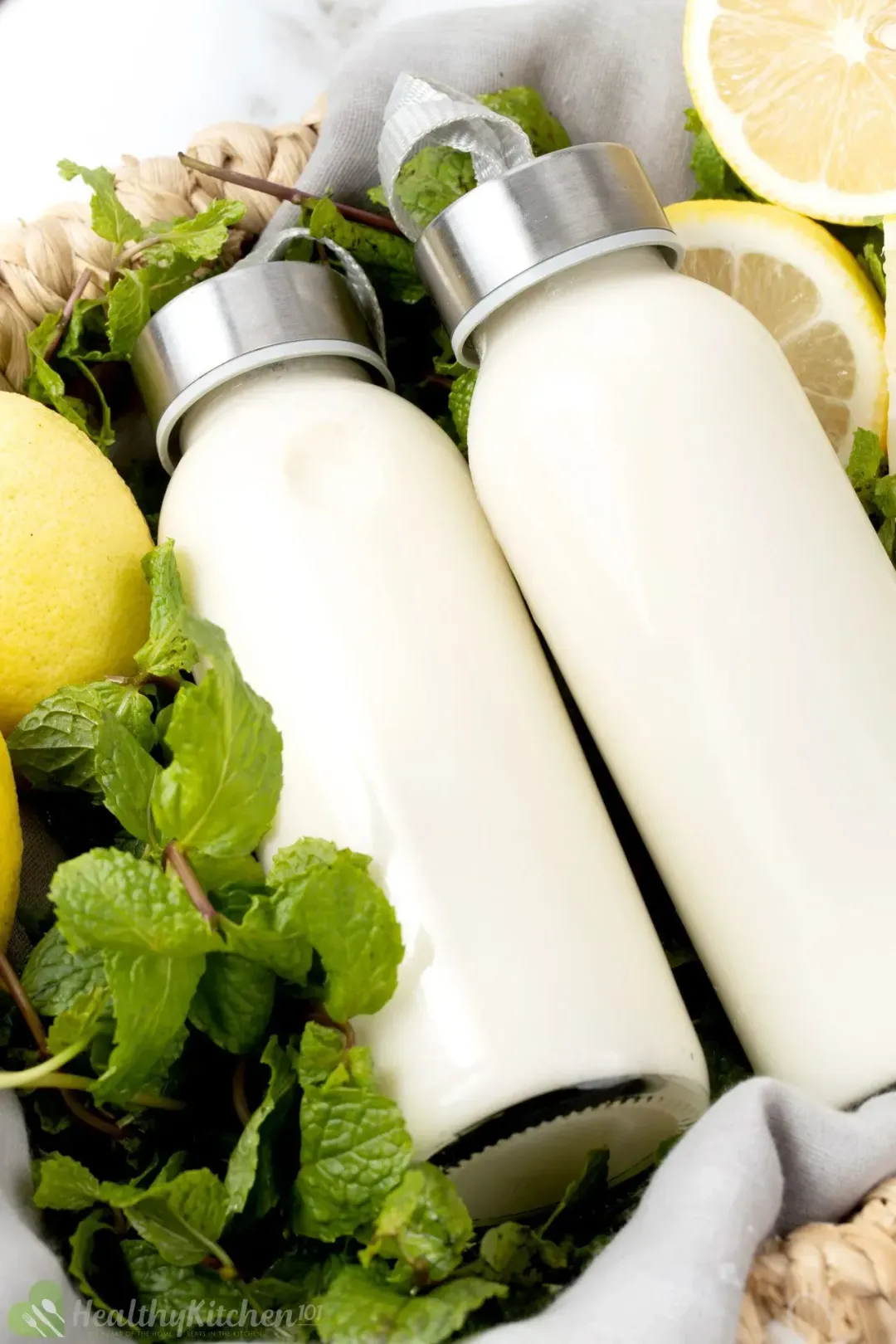 If your buttermilk starts to smell funky before three days have passed, discard it immediately. You don't want to take any chances, especially with milk products.
View our: Top delicious juice recipes.
Can You Freeze It?
Yes, you can freeze buttermilk for up to three months. When storing, keep it in an airtight container, and leave space at the top to allow it to expand.
When you're ready to use it, let it thaw at room temperature.
Be aware, though, that drinking it thawed is not the same as having it fresh. So, we advise you to use it in cooking or baking recipes.
If you'd like to try out more lemon juice recipes, please see our healthy take on a traditional summer lemonade with cucumbers. Or, read our article on the best ways to make lemon juice and discover more options!
Milk and Lemon Juice Recipe (Buttermilk)
This milk and lemon juice recipe (buttermilk) makes a delicious homemade buttermilk you can have as a breakfast beverage, or use for baking. Simply mix, stir, and enjoy with ice.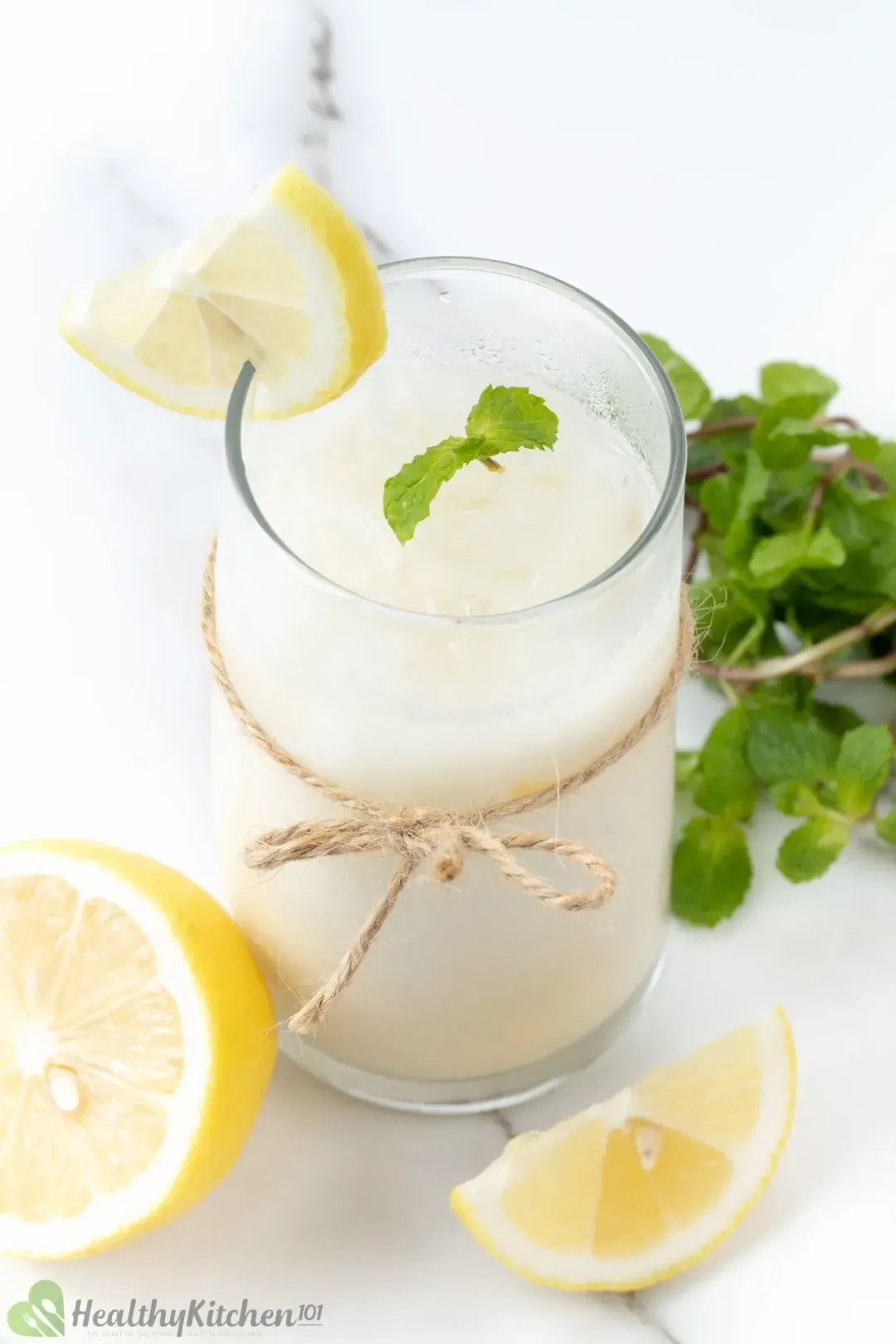 prep TIME

5 mins

total TIME

5 mins
COURSE

Beverage

CUISINE

American

SERVINGS

CALORIES

128 kcal
INSTRUCTIONS
1
In a small pitcher, add 16 fl oz milk and 3 1/2 cup lemon juice. Use a spoon to quickly stir the mixture until well combined.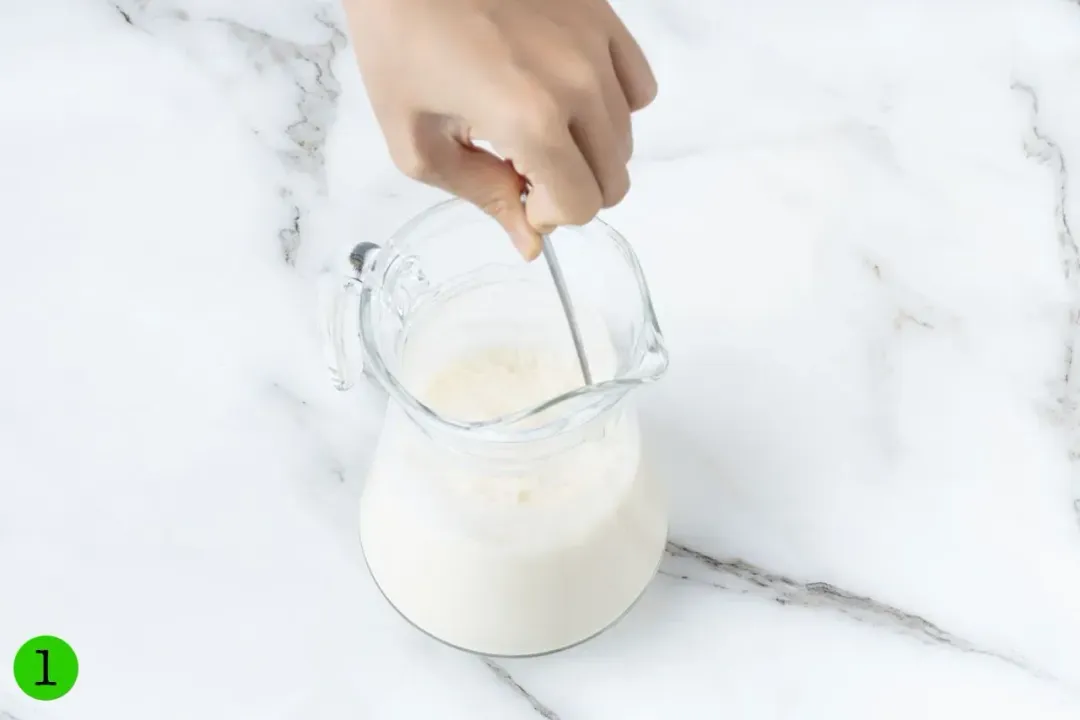 2
Add 1/2 cup water, 2 tbsp syrup, and 2 tbsp sugar. Mix until it's smooth.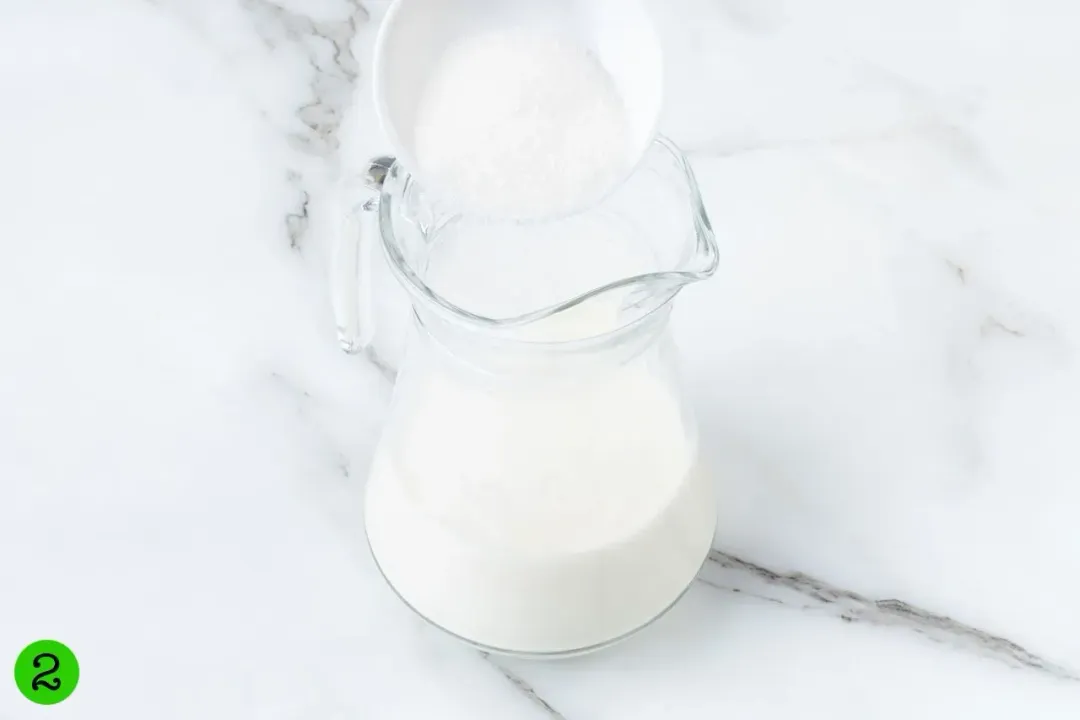 3
Serve over ice and garnish with mint leaves.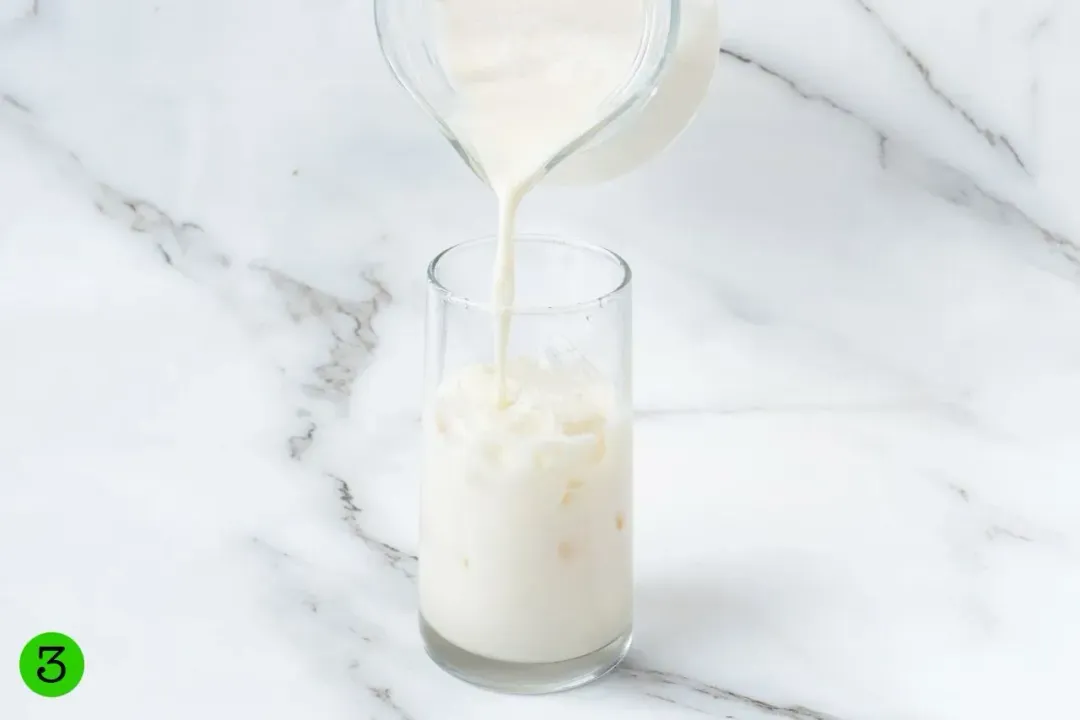 NUTRITION
Nutrition Facts
Milk and Lemon Juice Recipe (Buttermilk)
Amount Per Serving (1 serving)
Calories 128
Calories from Fat 36
% Daily Value*
* Percent Daily Values are based on a 2000 calorie diet.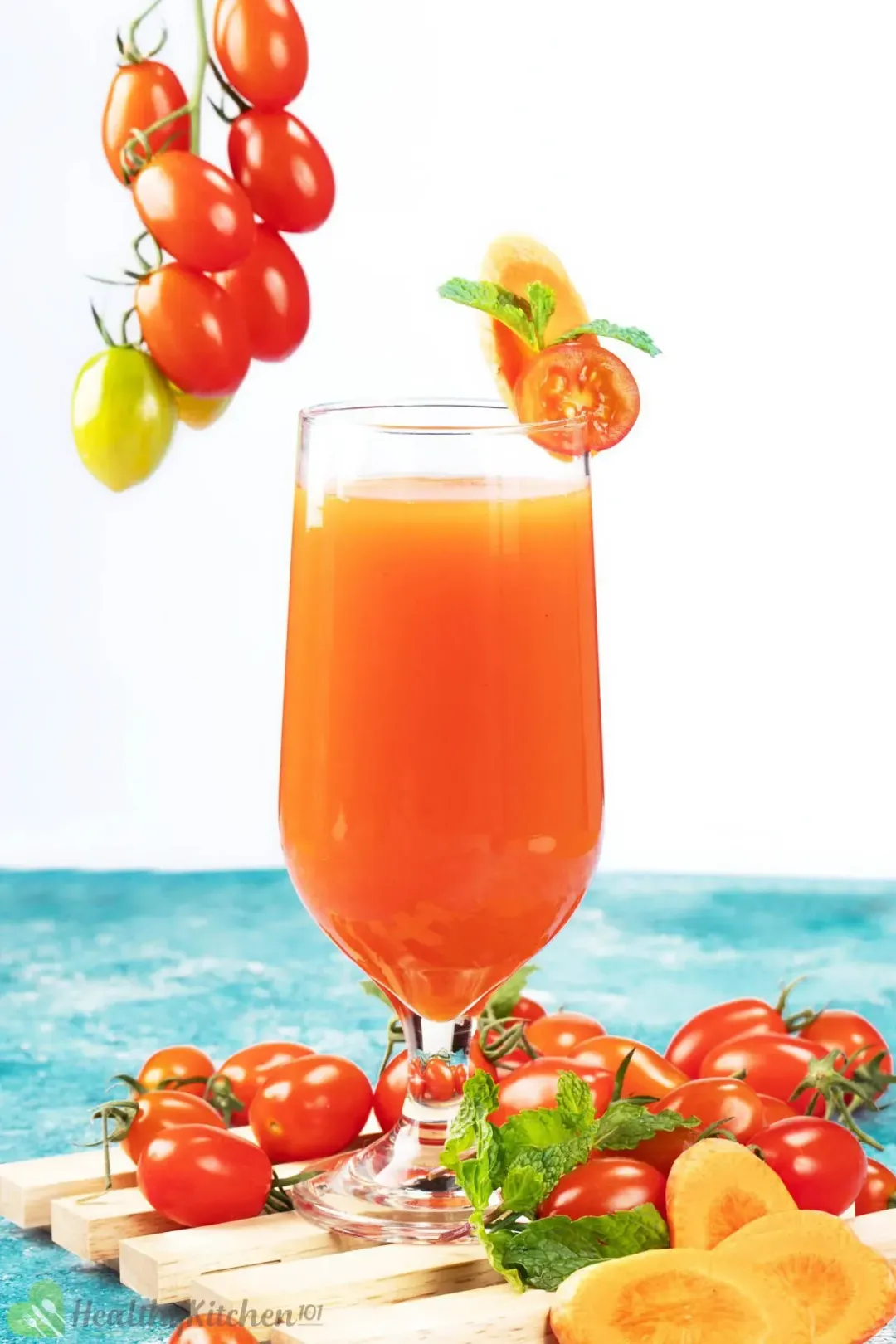 Previous Recipe
Carrot Tomato Juice
Carrot Tomato Juice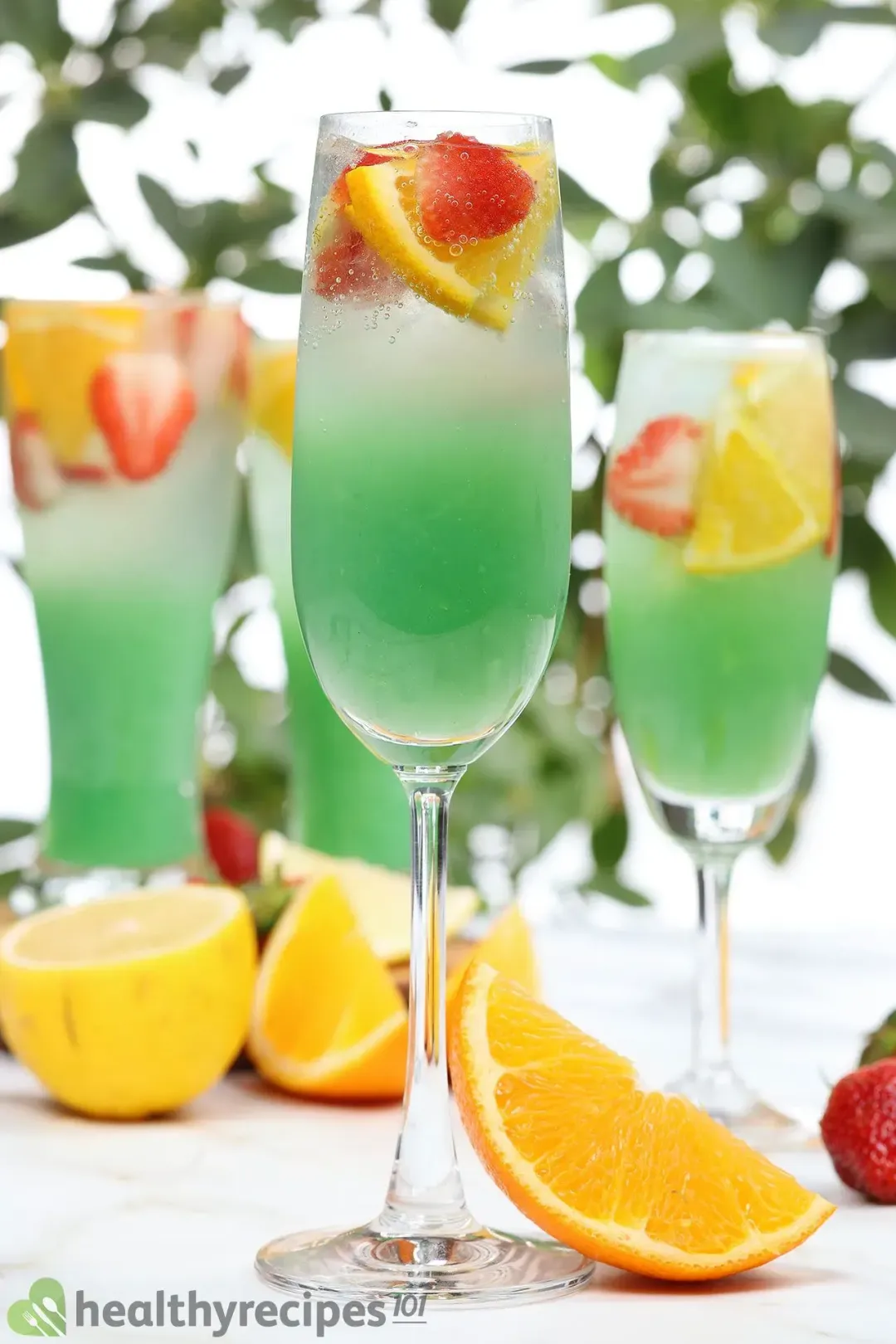 Next Recipe
Green Jungle Juice
Green Jungle Juice
Creamy and tangy milk lemon juice