It's always good to have last-minute-yet-fancy dishes to serve your guests or family members when in a pinch, and today's shrimp Louie recipe is our go-to recipe. This salad is fairly basic but doesn't look like it and is also highly customizable.
Our version includes a signature mayo-sauce drizzle on the bed of crunchy lettuce, and is topped with sweet cherry tomatoes, creamy avocado, hard-boiled eggs, and juicy shrimp. Toss it all together for a fantastic summer side dish.
What Is Shrimp Louie?
Shrimp Louie salad is a popular shrimp salad that originated in San Francisco in the 1900s. The salad involves a bed of fresh lettuce topped with various fruits and vegetables, boiled eggs, and shrimp with a creamy dressing. A version made with crab is known as crab Louie.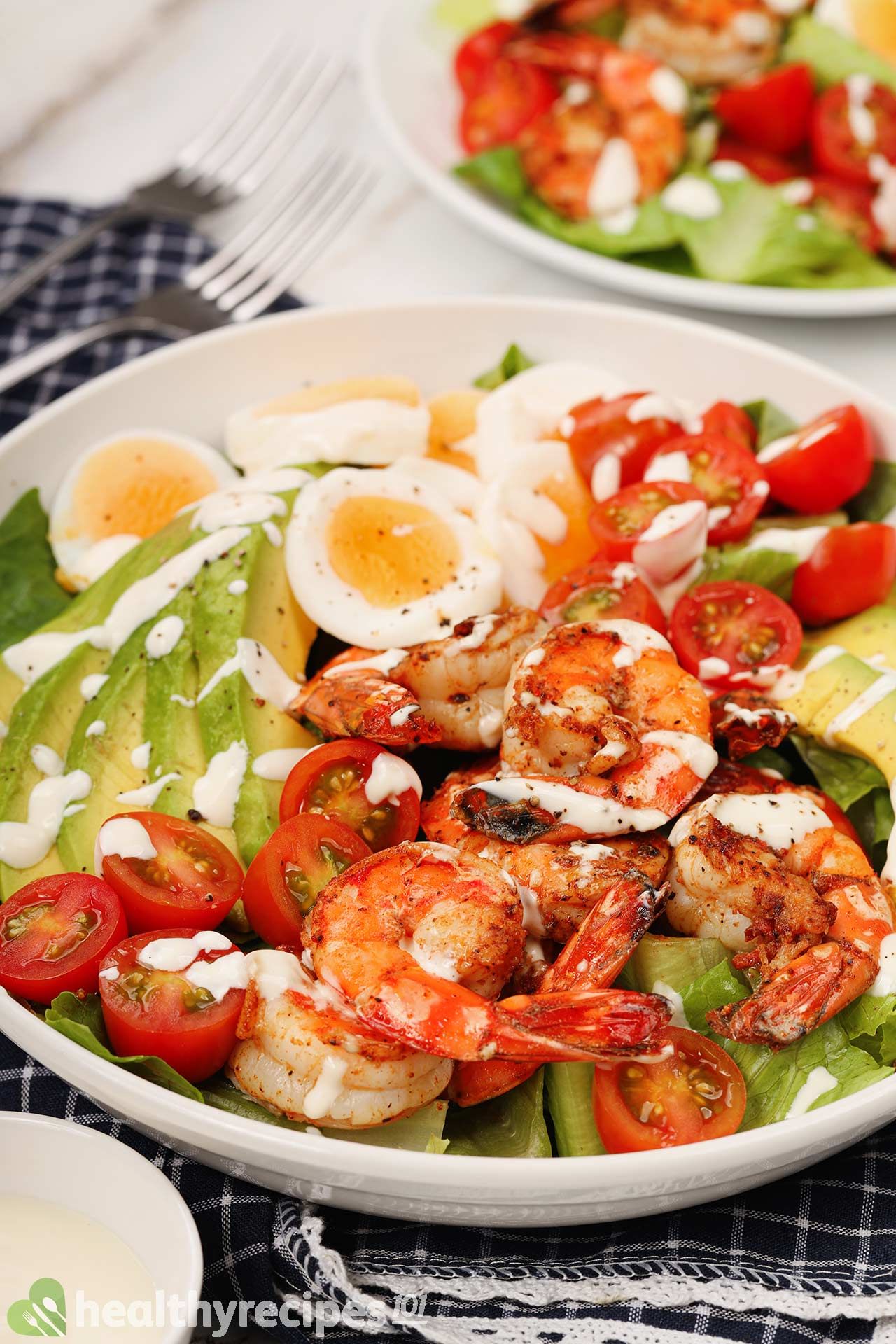 Is This Shrimp Louie Recipe Healthy?
Containing fresh and nutritious ingredients, we believe that our shrimp Louie recipe is healthy.
In terms of its nutrition profile, each serving of our Louie salad provides 250 calories. You can easily combine it as a flavorful side to any main dish or simply have the salad as a light snack during the day.
Our shrimp Louie salad is protein-packed with shrimp, eggs, and yogurt — 27.6 g per serving, up to 55% of the recommended protein daily intake. This salad can help you stay fuller for longer compared to high carb fast foods.
Finally, thanks to the green add-ins, this colorful salad has lots of vital micronutrients such as vitamins A, C, B2, B6, potassium, magnesium, and heart-healthy monounsaturated fatty acids.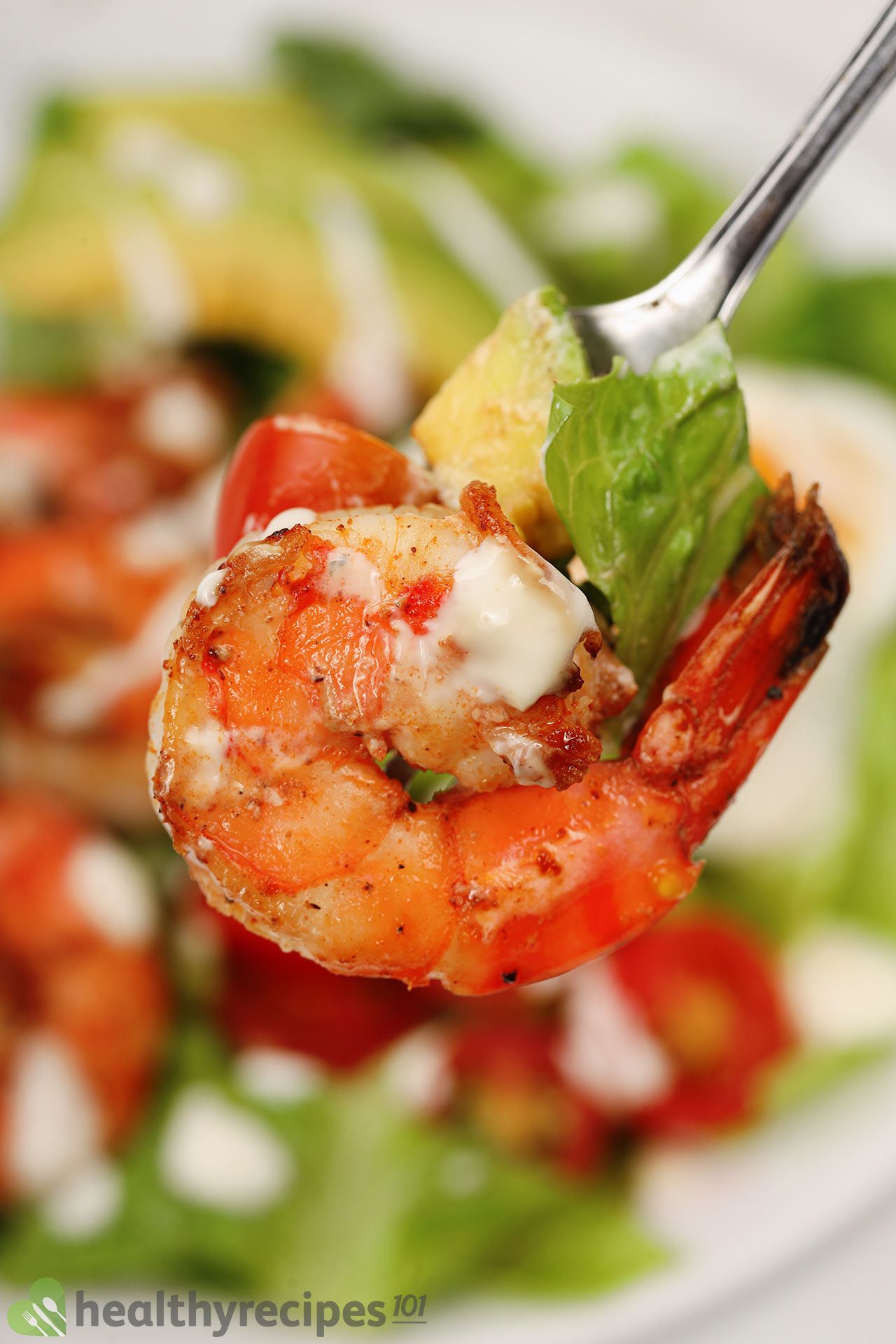 Ingredients for Shrimp Louie
This classic shrimp Louie has been made and served for more than a hundred years. With the passage of time, it's hard to say if there is only one original recipe and only one way to make the salad.
Ours attempts to keep the shrimp as the centerpiece, and the dressing light. Here's everything you need to make our shrimp Louie recipe:
1. Shrimp
For this recipe, we used large shrimp with tails on. They add more texture and flavor when sautéed in olive oil.
If you want a vegetarian option for shrimp Louie, replace the shrimp with chickpeas or tofu.
2. Hard-Boiled Eggs
The eggs for shrimp Louie need to be perfectly hard-boiled to get a tender white with a creamy yolk. For more detailed instructions on making boiled eggs, check out this article. We guarantee perfect boiled eggs every single time.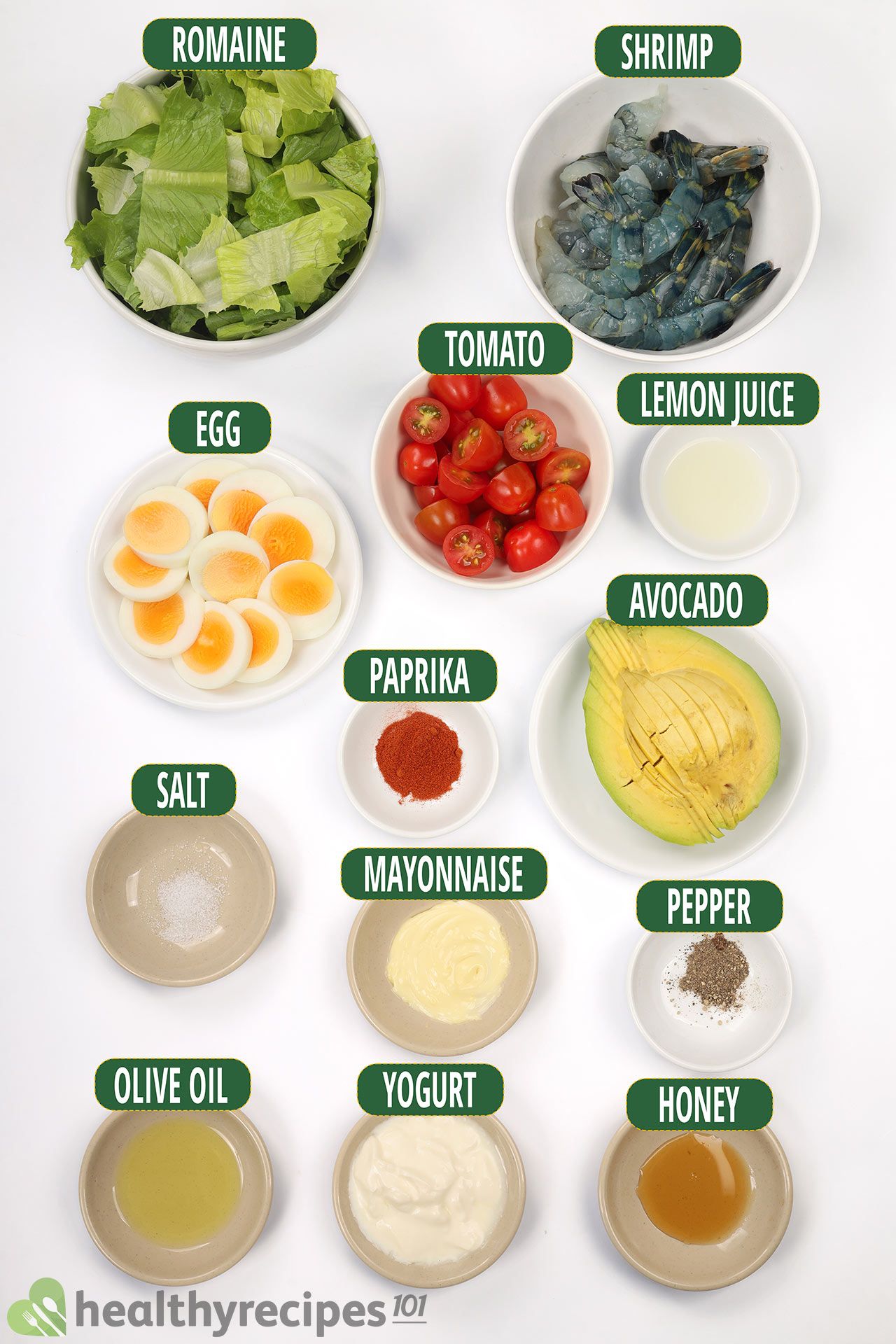 3. Vegetables and Fruits
Our recipe calls for romaine lettuce for the base, but you can definitely go with whatever leafy green you prefer. Other delicious alternatives include iceberg lettuce, butter lettuce, or spring mix.
Cherry tomatoes feature natural sweetness and vibrant colors. If you don't have them, simply cut regular large tomatoes into small wedges. And don't forget the ripe avocado that yields firm but creamy chunks.
4. Shrimp Louie Salad Dressing
The classic dressing for shrimp Louie is Thousand Island dressing, a combination of mayonnaise and ketchup. But you can experiment, just like we did.
Inspired by the original dressing but swapping it for healthier ingredients, we reduced the mayo portion and replaced it with plain Greek yogurt. The honey and lemon juice brighten and intensify the rich flavor.
Our dressing retains the general spirit of creaminess and delivers a satisfying mouthfeel without needing many condiments.
How to Make Shrimp Louie
Not only is our shrimp Louie super easy to make, it also doesn't require much time to prepare. You can hard-boil the eggs while cooking the shrimp. The dressing could be whipped up a few days ahead of time too.
Here are the steps, illustrated: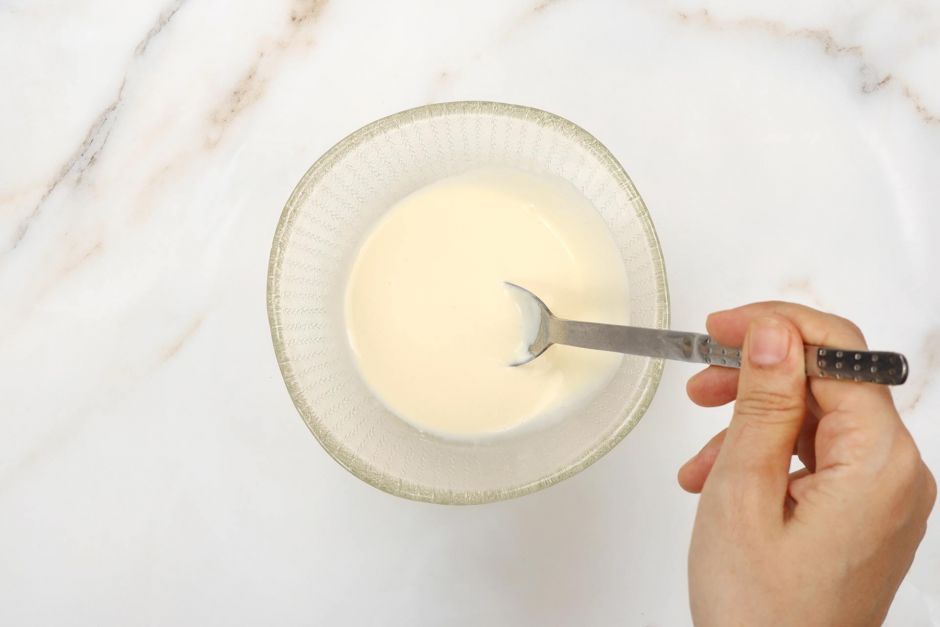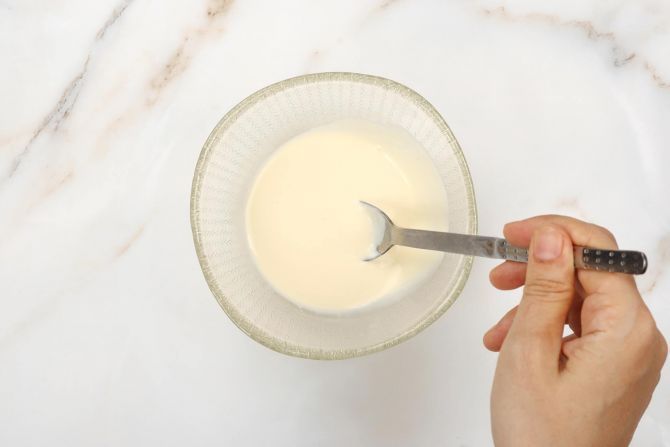 Make the dressing.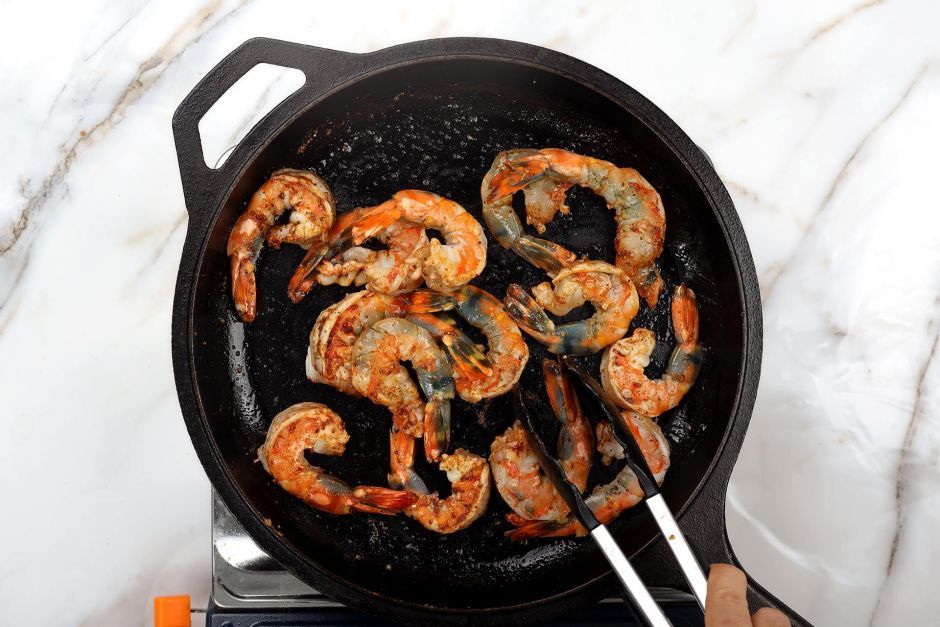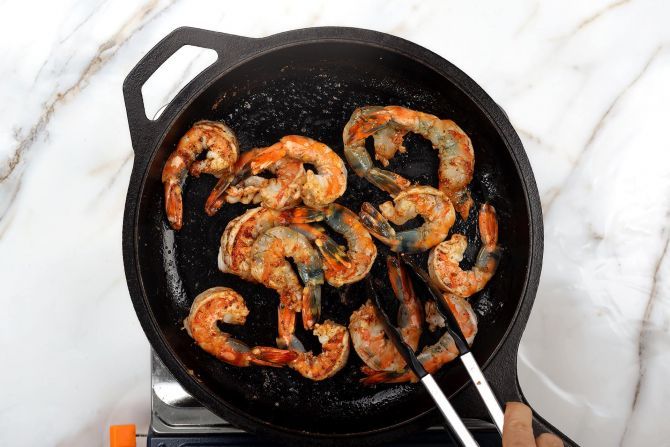 Sauté the shrimp.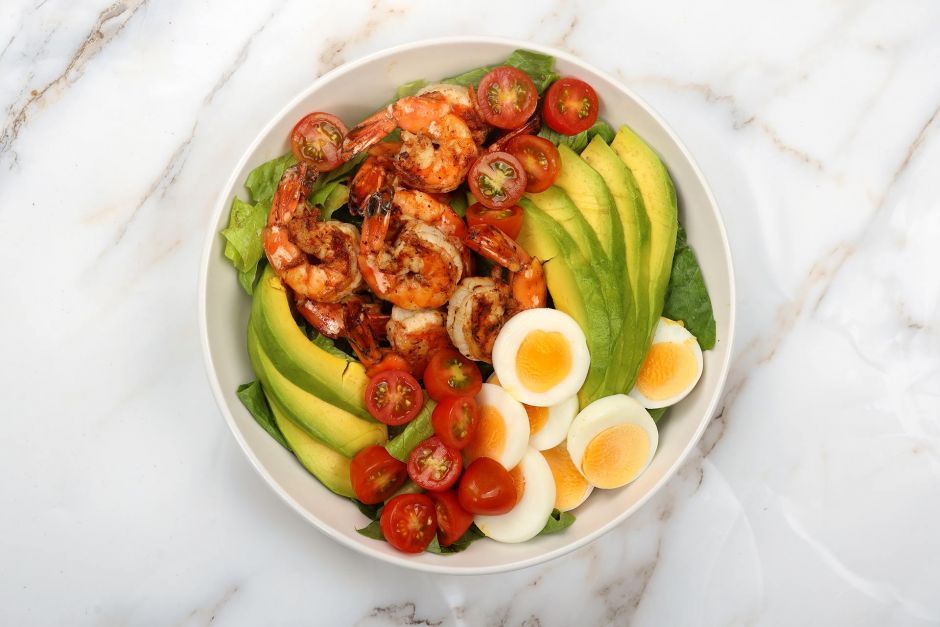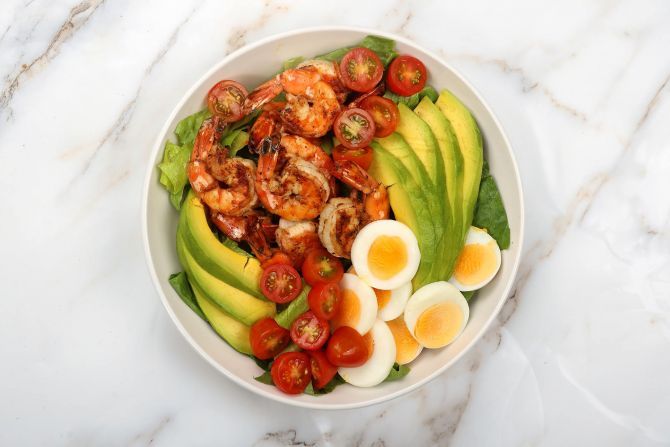 Assemble the vegetables and fruits.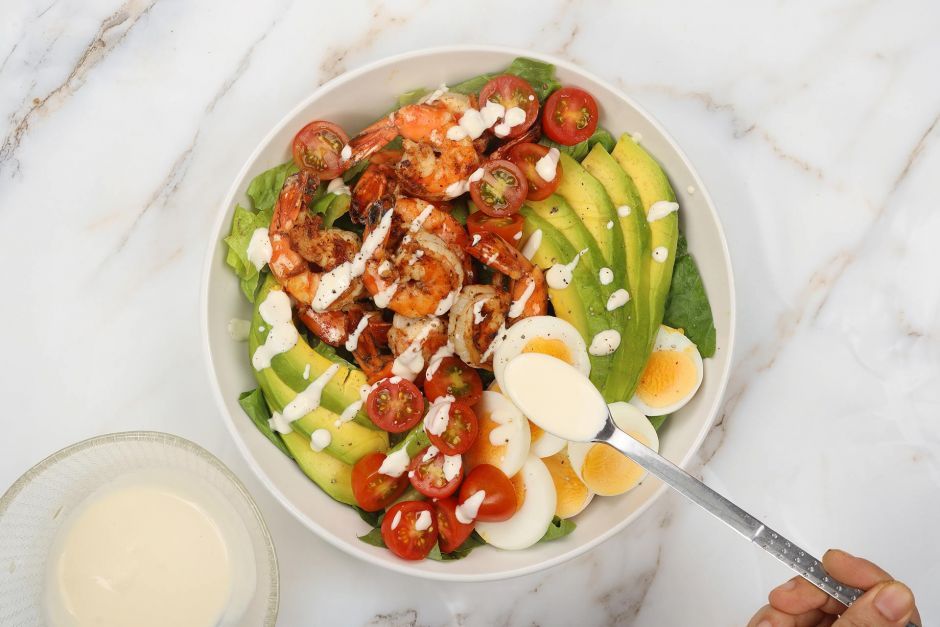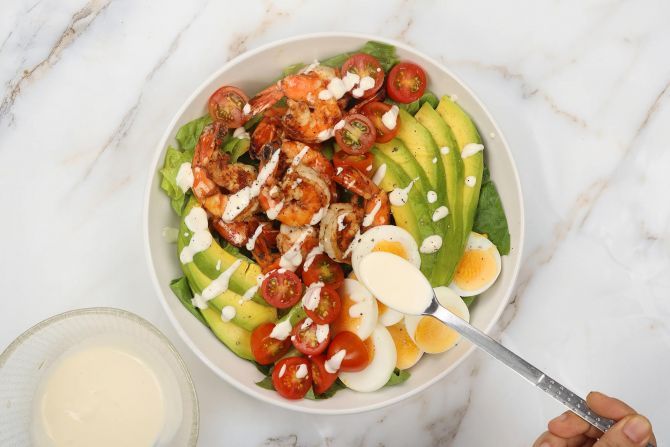 Drizzle with the sauce and serve.
The salad ingredients and dressing can be prepared ahead of time. However, we don't recommend combining them too far in advance before serving since some veggies can lose their crunchiness.
How Long Does Shrimp Louie Salad Last?
Just like other green salads, this shrimp Louie will always taste best on the day it's prepared. However, the leftovers are still great if you keep them in the refrigerator for a day.
To store, cover the leftovers or transfer them to an airtight container and put it in the fridge immediately.
Can You Freeze This Salad?
Unfortunately, this green salad does not freeze well. Once thawed, the veggies and fruits will turn into soft and watery mush, which is unappealing and unappetizing.
How to Serve Shrimp Louie Salad
There are many ways to serve this exquisitely delicate salad. You can have the salad on toasted buns or assemble the ingredients in individual salad bowls for a family dinner.
If you're serving a crowd, get a large bowl, arrange the lettuce on the bottom and the rest of the Louie salad on top. This way, everyone can help themselves.
Our favorite way is to gather everything on a big platter and put the bowl with cooked shrimp in the center. It gives your salad that delicate, restaurant-quality appearance.
Love Shrimp? There're More!
Looking for alternative ways to work with shrimp? These four side dish shrimp recipes of ours might be helpful: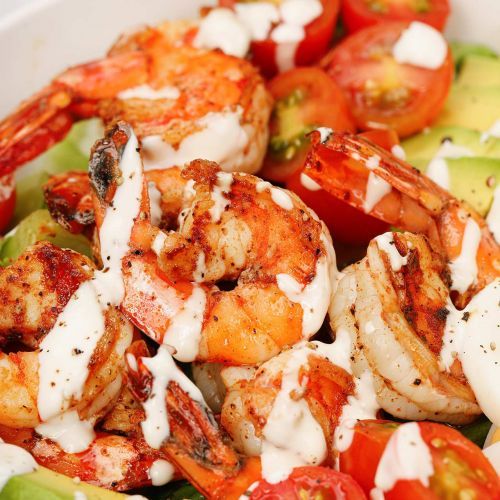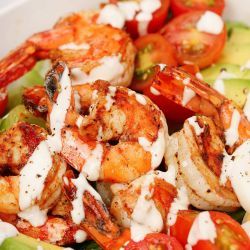 Shrimp Louie Recipe
We're so excited to share this shrimp Louie salad recipe. It showcases the ingredients at their best: meaty shrimp with sweet vegetables and fruits.
Ingredients
8

oz

peeled and deveined shrimp

16 oz raw shrimp

1/2

tbsp

lemon juice

1

tsp

honey

1

tbsp

Japanese mayonnaise

3

tbsp

plain Greek yogurt

1/2

tbsp

olive oil

1/2

tsp

paprika

1/4

tsp

black pepper

1/8

tsp

salt

4

oz

romaine lettuce

chopped

4

oz

avocado

sliced

4

oz

cherry tomatoes

halved

2

large hard boiled eggs

sliced
Instructions
Make the dressing: In a small bowl, whisk together 1/2 tbsp lemon juice, 1 tsp honey, 1 tbsp mayonnaise, and 3 tbsp Greek yogurt.

Heat 1/2 tbsp olive oil skillet over medium-low heat. Add 8 oz shrimp, 1/2 tsp paprika, 1/4 tsp black pepper, and 1/8 tsp salt. Cook and stir occasionally for about 5 minutes, or until the shrimp turn opaque pink.

Assemble 4 oz romaine lettuce, 4 oz avocado, 4 oz cherry tomatoes, 2 large eggs, and cooked shrimp onto a salad plate.

Serve the salad with the sauce drizzle on top.
Nutrition
Nutrition Facts
Shrimp Louie Recipe
Amount Per Serving (1 serving)
Calories 250
Calories from Fat 117
% Daily Value*
Fat 13g20%
Cholesterol 283mg94%
Sodium 278mg12%
Potassium 638mg18%
Carbohydrates 7g2%
Protein 28g56%
Vitamin A 2864IU57%
Vitamin C 11mg13%
Calcium 103mg10%
Iron 2mg11%
* Percent Daily Values are based on a 2000 calorie diet.