Not much can compare to well-seasoned and perfectly-cooked Asian chicken goodness—full of flavor and texture. However, given their complexity, many home cooks are likely to skip these Eastern ideas while skimming through online recipes.
Today, however, we have great news for you! Our list of Asian chicken recipes will show you how to accomplish an authentic Asian-style chicken effortlessly.
Best Asian Chicken Recipes
Won't keep you waiting any longer, wade present to you our list of best Asian chicken recipes.
Asian Spices and Herbs for Chicken
Before exploring deeper into the mysterious seasoning world of Asian cooking, let's look at some of its basic features.
Unlike Western cuisine, which usually includes a variety of herbs in the cooking process, Asian households love using fermented ingredients, unique sauces, and bold spices. The differences in the choice of seasonings bring diversity and endless creative possibilities to your kitchen.
Shall we take a look at some typical Asian flavorings and aromatics?
Cinnamon: How our chefs describe the flavor profile of cinnamon: sweet, woody, and warm notes fused with citrus and pepper undertones. It might surprise you that there are different types of cinnamon cultivated worldwide—Ceylon, Cassia, Korintje, and Saigon.
Cloves: While cinnamon gives sweetness and earthiness, cloves are responsible for adding heat to your chicken curry.
Cumin: An Indian-style chicken vindaloo would go amiss without the bright and bittersweet taste of ground cumin.
Ginger: Needless to say, many Asian cooks have a soft spot for ginger. It adds sharpness to enhance the natural flavor of the chicken.
Galangal: Visually, galangal and ginger seem almost identical, giving those beginner-level home cooks a hard time distinguishing between them. However, if you look more closely, you will notice galangal has a smoother outer skin with a series of rings around it, whereas ginger doesn't. Taste-wise, galangal possesses notes of pine and citrus.
Turmeric: Apart from adding a rich yellow hue, turmeric also contributes an intense earthiness and muskiness to your chicken curry.
Lemongrass: The light lemony, minty taste of lemongrass makes every grilled, stir-fried, or roasted chicken shine.
Thai basil: Originating in Southeast Asia, Thai basil is an indispensable herb for a bowl of heart-warming chicken soup.
Coriander: This aromatic lends a lemony, tart flavor and a hint of floral scent to many Asian dishes.
Do You Wash Chicken before Marinating?
Most home cooks have the habit of rinsing raw meat (seafood, chicken, beef, lamb, etc.) under running water before cooking, marinating, or freezing. However, this routine brings more harm than good as it causes cross-contamination.
Cross-contamination is the transfer of bacteria from one surface to another, in this case, from chicken to your hands, cooking utensils, and other food items—increasing the risk of foodborne illness.
It's time to call washing raw meat a thing of the past!
How Long Should I Marinate Chicken?
The time spent on the marinating process is governed by the types of marinade you choose—high or low in acidity.
If your condiment includes citrus juice and vinegar, of which the PH level is between 2-3.5, don't marinate your chicken for more than 5-6 hours. The longer you soak the chicken in acidic sauces, the drier and stringier its texture may become.
For marinades that are low in acidity, you can leave your chicken sitting overnight in the fridge for the best flavor.
What Are Popular Asian Sauces for Chicken?
Here are some of the most popular Asian sauces for chicken.
Soy sauce: This umami-flavor sauce is the heart and soul of many Chinese dishes.
Oyster sauce: Oyster sauce has a rich, syrup-like consistency and a sweet, savory taste—perfect for sautéed chicken and vegetables.
Gochujang sauce: The charm of Gochujang sauce lies in its lingering heat and mesmerizing deep red color—a feast for your eyes and taste buds.
Sambal: Made by combining fermented shrimp pasta, ginger, shallots, sugar, and vinegar, this Indonesian-style sauce brings complexity to the chicken.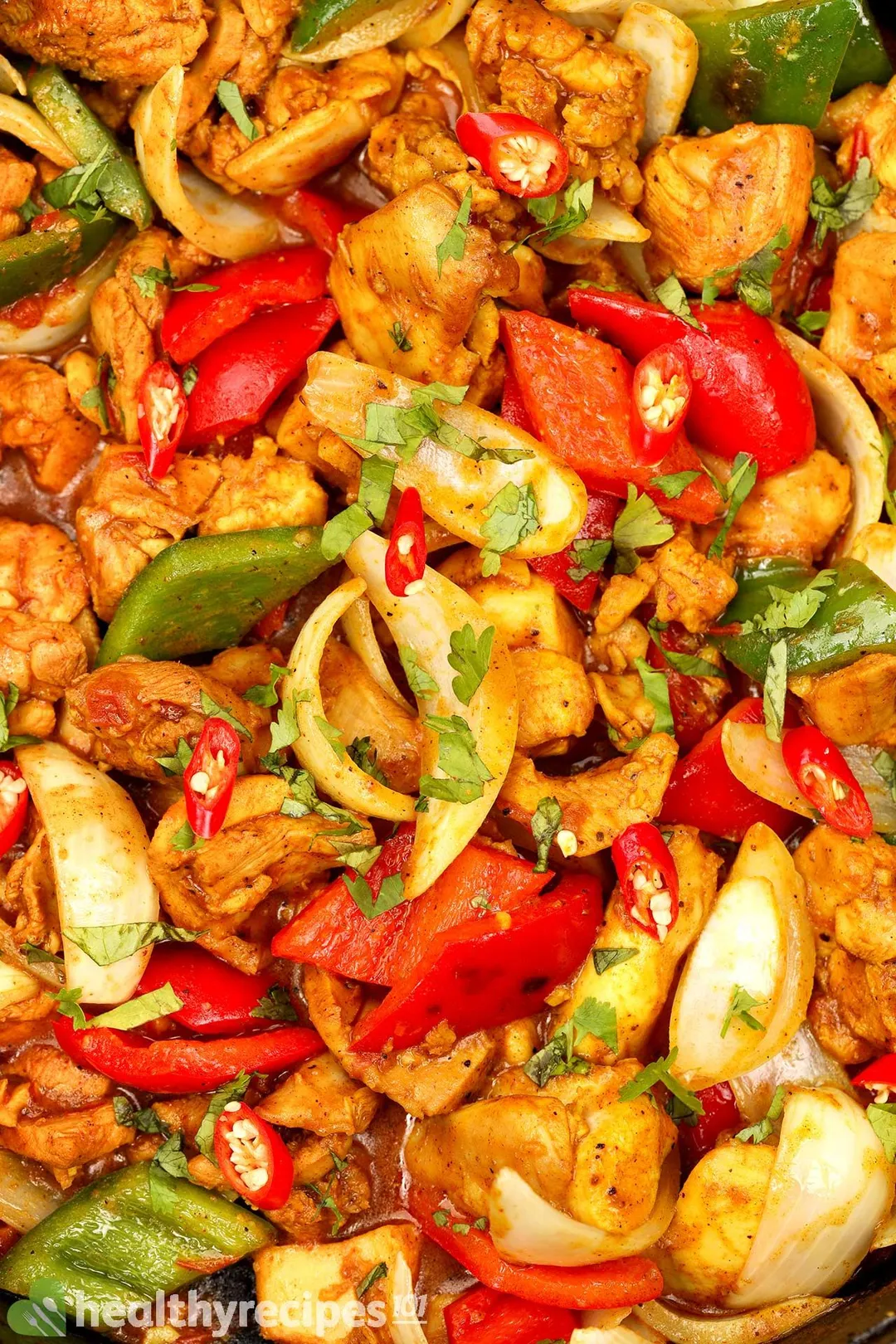 Asian Chicken Recipes
Our Asian chicken recipes will brighten up your gloomy day with a collection of easy-to-make yet incredibly delicious chicken specialties.
Ingredients
Directions
Choose a recipe that you like.
Assemble all the essential ingredients.
Follow the instructions to give you incredibly tasty Asian chicken in less than 40 minutes!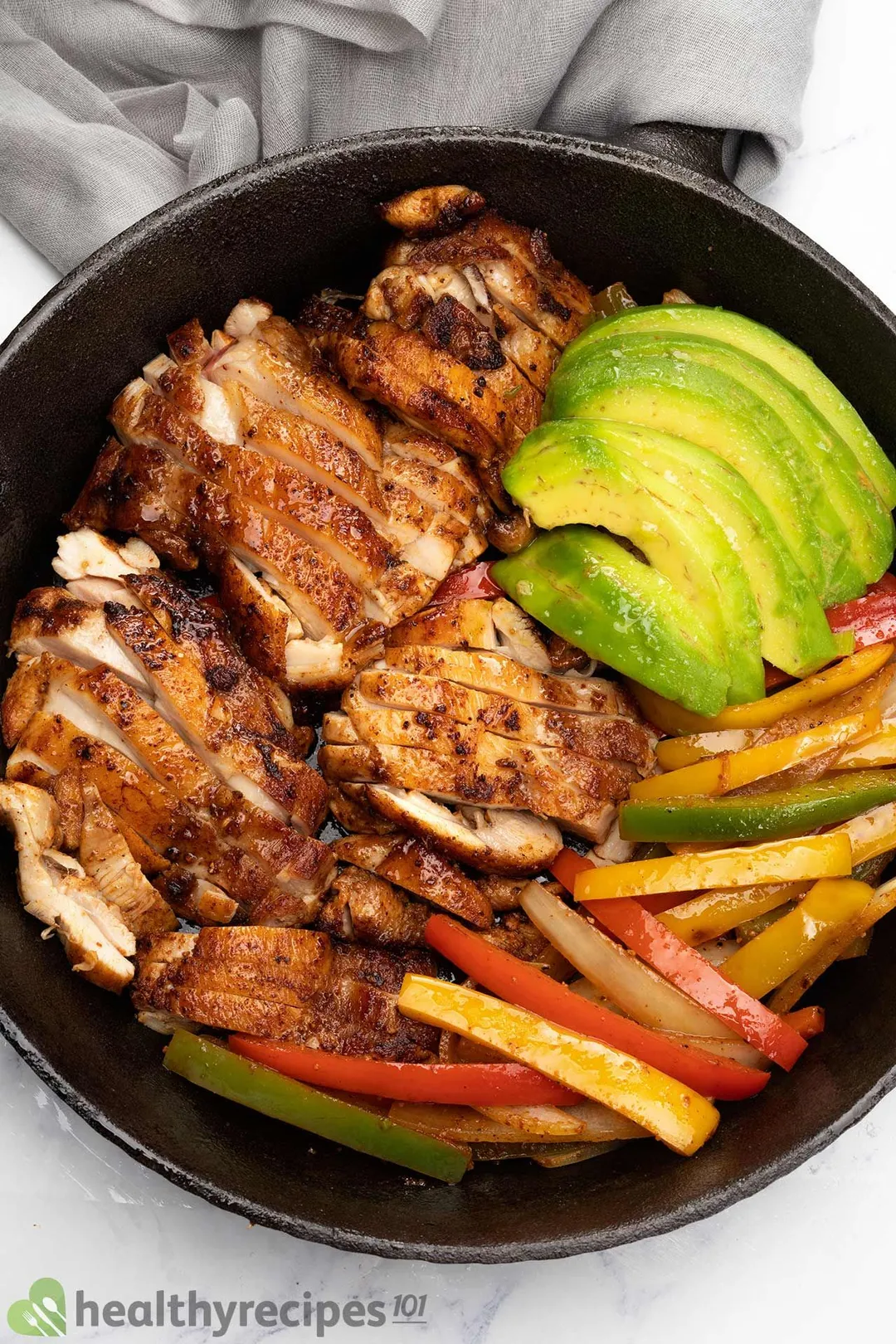 Previous Recipe
Chicken and Avocado Recipes
Chicken and Avocado Recipes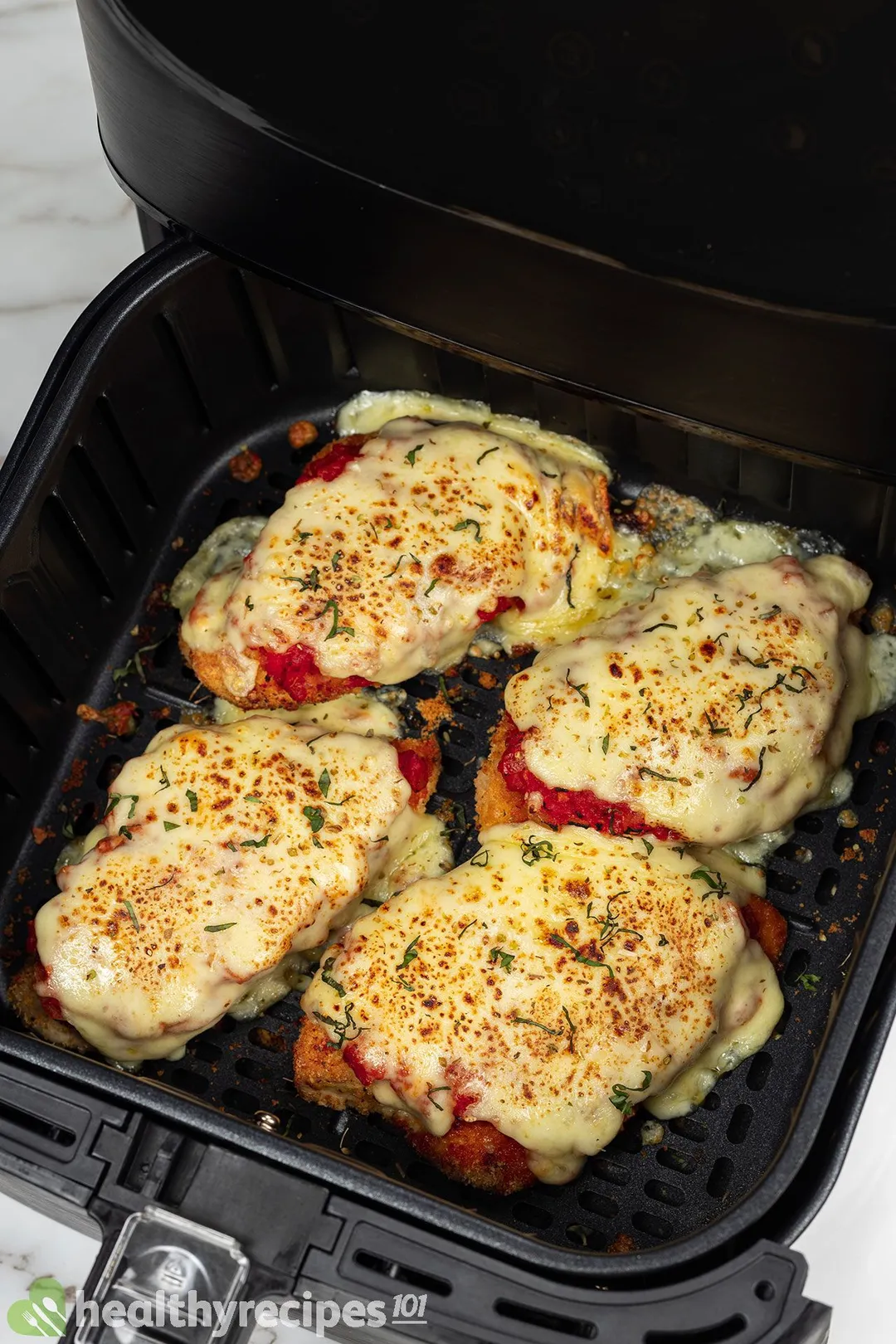 Next Recipe
Air Fryer Chicken Breast Recipes
Air Fryer Chicken Breast Recipes
Writer, Author
Luna Regina is an accomplished writer and author who dedicates her career to empowering home cooks and making cooking effortless for everyone. She is the founder of HealthyKitchen101.com and HealthyRecipes101.com, where she works with her team to develop easy, nutritious recipes and help aspiring cooks choose the right kitchen appliances.
Comments/ Reviews