Today, we want to bring you our favorite Chinese chicken recipes. These flavorsome and sophisticated dishes will satisfy the pickiest eaters.
Chinese cuisine ranges from inexpensive take-out dishes to more intricate meals for family gatherings. Chinese people frequently use fresh ingredients to season or marinate food to get a more vibrant flavor.
Chicken is one of the more forgiving proteins that allows you to experiment and create new dishes. Give these recipes a try and we're sure you'll be hooked!
Best Chinese Chicken Recipes
Without further ado, we hope you enjoy these delicious and beautiful Chinese chicken recipes.
Popular Flavors of Chinese Chicken Recipes
The flavor profile of most Chinese dishes is complex and multi-dimensional, but it can be boiled down to five basic flavors: spicy, salty, sour, sweet, and bitter.
The most important aspect of Chinese cuisine is finding balance and harmony between these five on one plate.
This pungent and intense flavor is common in Chinese cuisine. It may be overwhelming if you are not accustomed to it, but it has an enticing appeal once you are.
Kung Pao chicken is one of the most popular chicken dishes that has a unique spiciness.
This flavor makes a dish more appetizing, but it's important to consume salty seasoning or condiments moderately.
Two famous chicken dishes that prominently feature saltiness are soy sauce chicken, and salted steamed chicken.
Few dishes feature sourness at the forefront because of its sharpness.
Chinese food has a well-known sweet and sour sauce that goes well with almost any protein. Sweet and sour chicken is no exception.
Arguably the most wholesome of the five, sweetness doesn't overwhelm your appetite. Also, it's familiar to Western foodies, thanks to orange chicken's frequent presence in take-out restaurants.
This is rarely the standout flavor of a dish, as it can be unpleasant. However, it is a common supporting taste in Chinese cuisine.
The bitterness comes from Chinese medicinal herbs, which are peculiar to most people, but they are iconic elements of the country's cuisine.
The dish of choice for this flavor tastes as special as it sounds: Emperor's herbal chicken.
Chinese Seasoning for Chicken
Chinese cuisine uses a wide variety of spices and condiments to season chicken, from the common ones like salt and pepper to the ones more unique to the cuisine such as:
Spices: Five spice powder, star anise, cinnamon, Sichuan peppercorns, cloves, dried chili, dried orange peel, etc.
Sauces: soy sauce, hoisin sauce, sesame oil, rice vinegar, oyster sauce, chili paste, etc.
Types of Chicken You Can Use
Chinese people don't let any part of the chicken go to waste. Popular cuts like chicken breast, thigh, drumsticks, or wings are the common choices. If you're feeling adventurous however, feet or giblets are also used in many Chinese dishes.
There are pros and cons when you cook skin-on chicken.
The skin helps lock in the moisture of the flesh, and it tastes wonderful when cooked. However, most of the saturated fat is under the skin, so it's not a good choice for a weight loss diet.
Boneless chicken cuts are easier to eat but more expensive due to the extra processing. We recommend using these cuts for Kung Pao chicken or orange chicken.
Bone-in cuts are a bit of a hassle to eat, but it's tougher to overcook them as the bones help distribute the heat. Chinese cuisine even has dishes that feature a whole chicken; soy sauce chicken for example.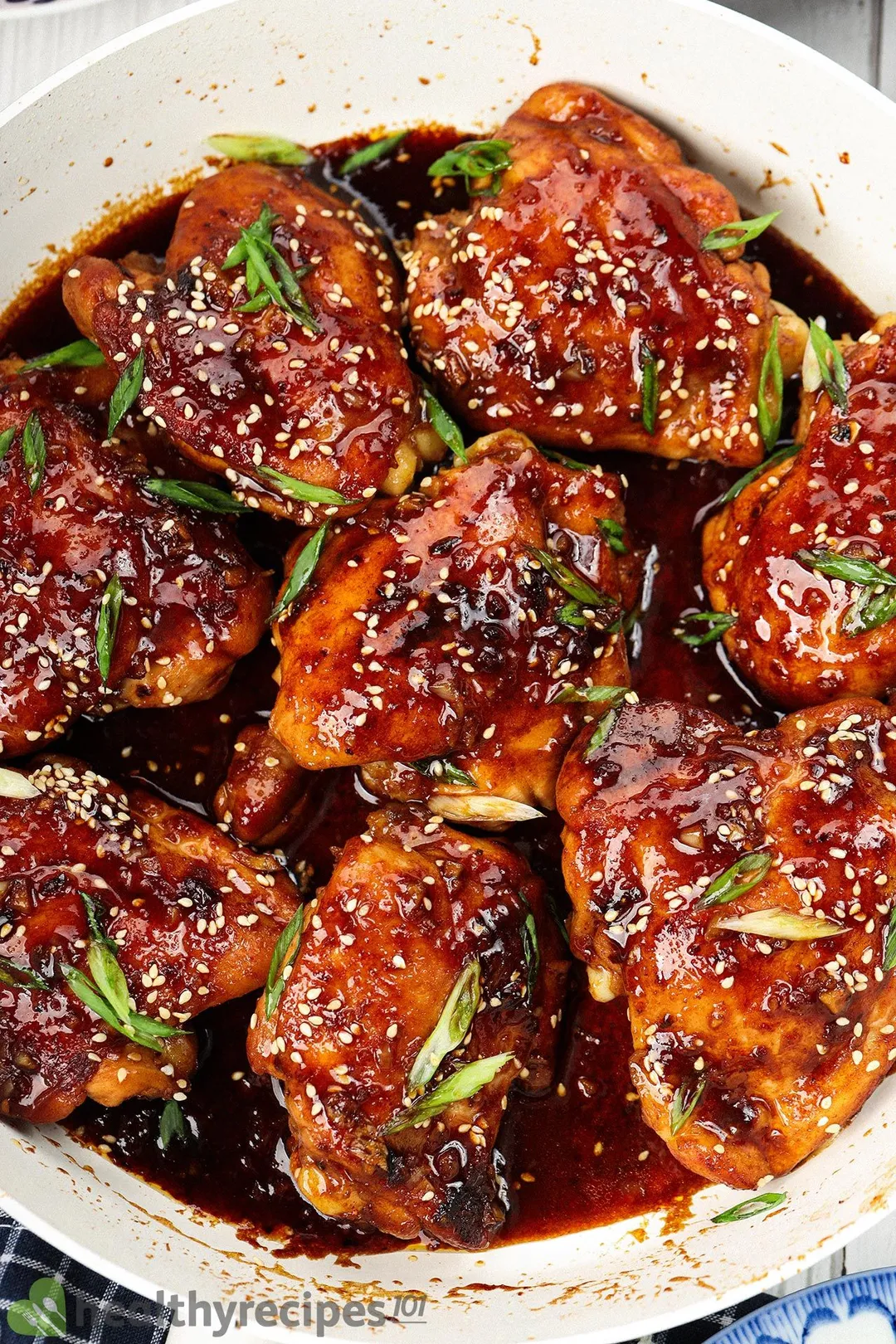 Chinese Chicken Recipes
These Chinese chicken recipes are inspired by one of the most popular cuisines in the world and the variety of flavors of its dishes.
Ingredients
Directions
Pick your favorite recipe.
Gather the ingredients.
Follow the instructions to give you incredibly tasty Chinese chicken recipe ready in less than an hour!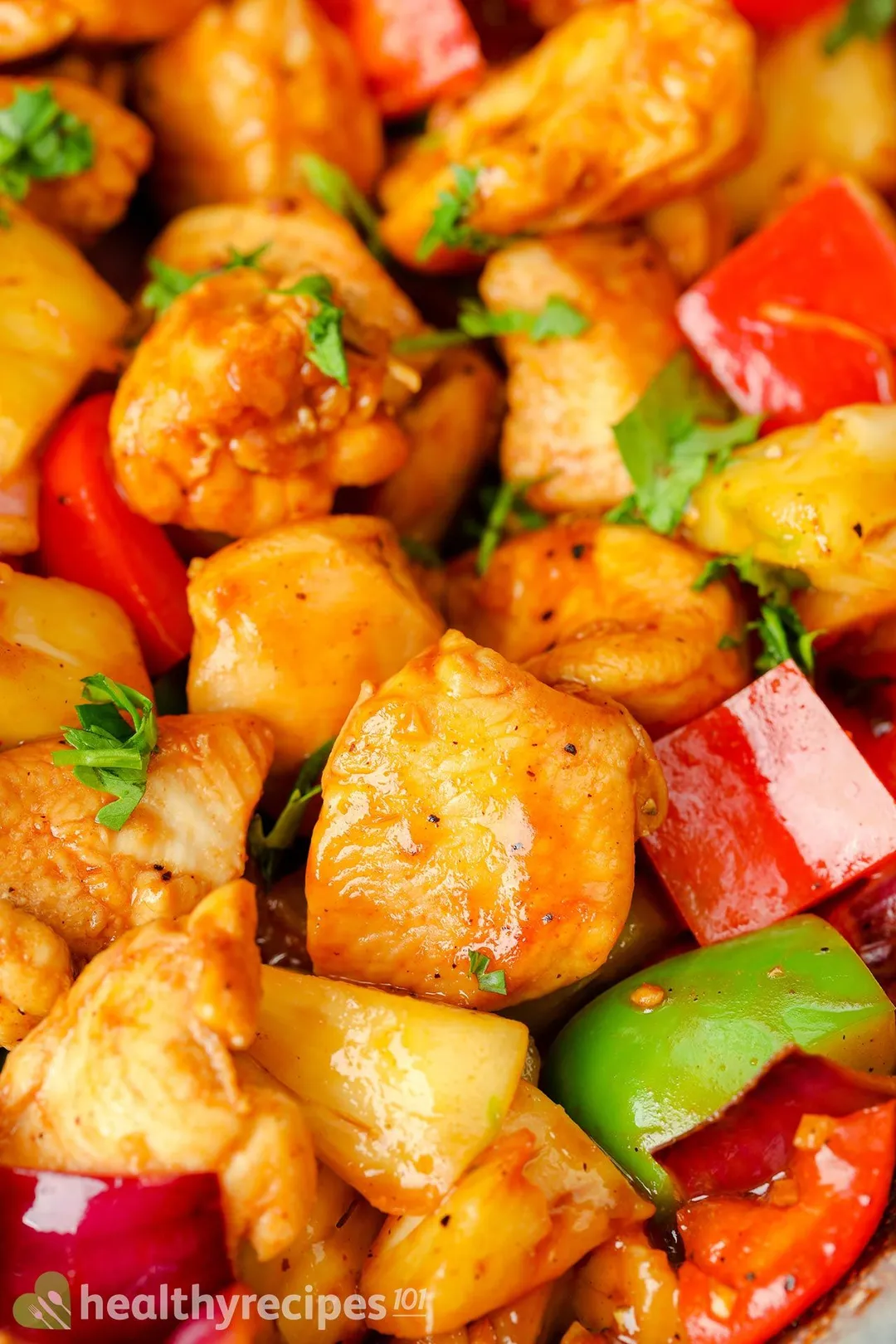 Previous Recipe
Easy Chicken Recipes
Easy Chicken Recipes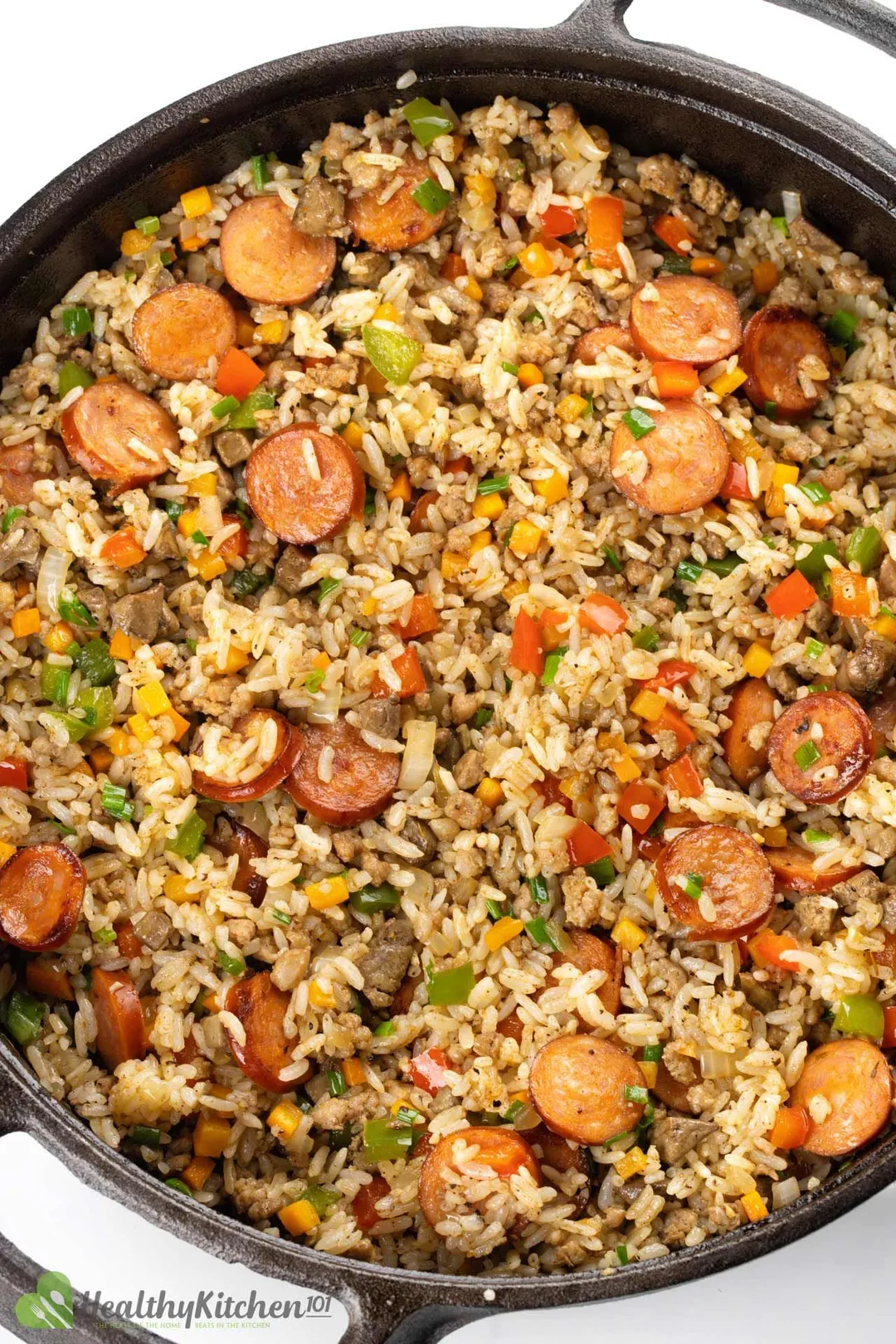 Next Recipe
Chicken and Sausage Recipes
Chicken and Sausage Recipes
Writer, Author
Luna Regina is an accomplished writer and author who dedicates her career to empowering home cooks and making cooking effortless for everyone. She is the founder of HealthyKitchen101.com and HealthyRecipes101.com, where she works with her team to develop easy, nutritious recipes and help aspiring cooks choose the right kitchen appliances.
Comments/ Reviews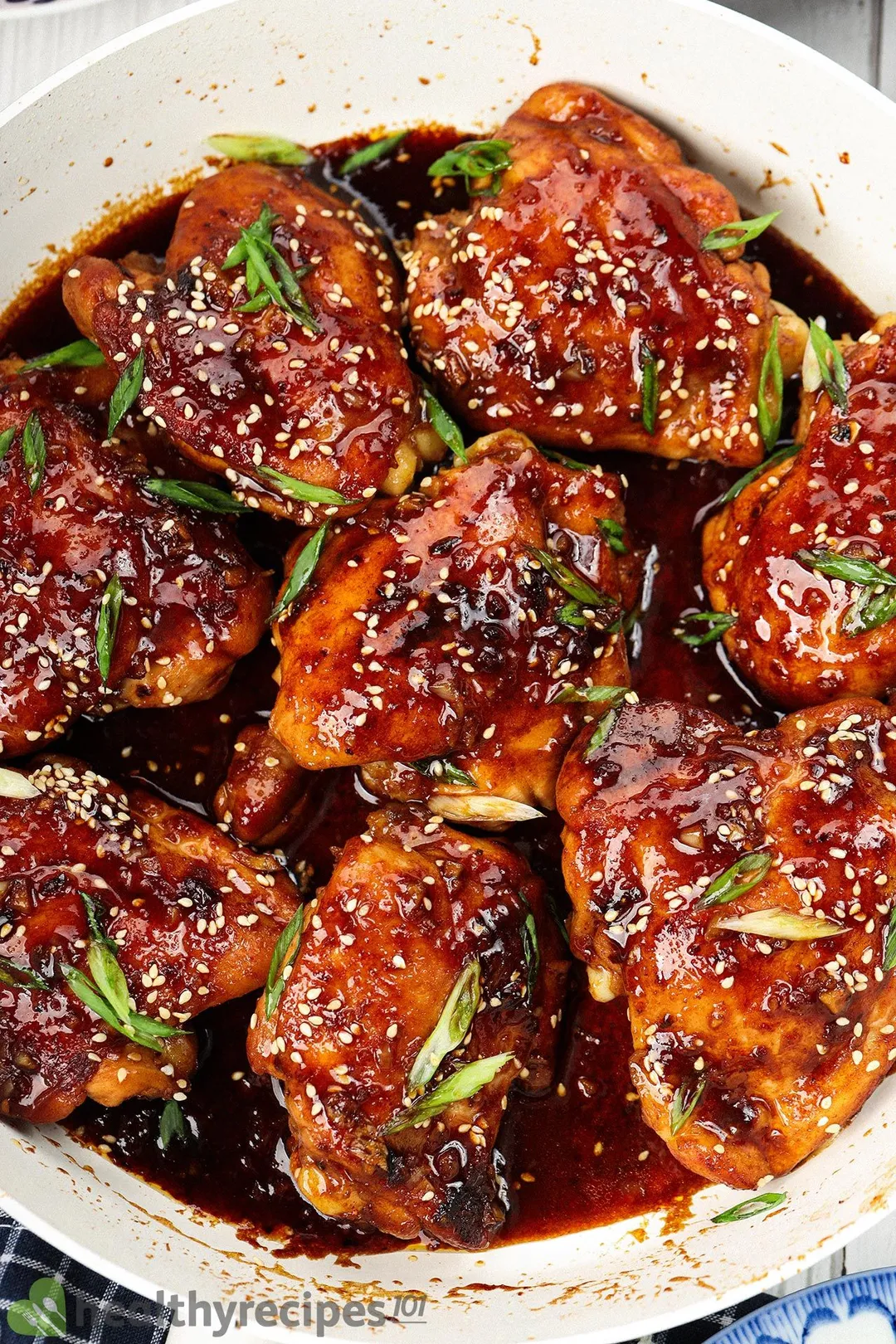 These Chinese chicken recipes are easy to make and tastes just like takeout.