Your sunny days are about to get a whole lot better with these delicious and easy-to-make dishes from our Summer Salmon Recipes list. Featuring luscious, fresh vegetables, fruits, and herbs, these dishes are a marvelous celebration of all the goodness this season has to offer. If you're looking for exciting ways to eat salmon this summer, take a glimpse at our list and get inspired. 
Main Ingredients for Summer Salmon Recipes
Summer dishes are often associated with an abundance of freshness. Seasonal fruits and vegetables have finally come into fruition, and there's no better time to enjoy them. If you're planning to make some salmon this summer, consider pairing it with the following ingredients:
Seafood and fruit might sound like an unlikely combination at first, but you'll be surprised by how well the sweet and sour tastes complement the salmon's lightness. Tropical fruits such as mangoes, pineapples, melons, and papayas or sweet varieties like peaches, pears, or apples are all marvelous choices. 
Summer vegetables are great for brightening up your salmon dishes. They lend a variety of amazing textures and exciting bursts of fresh flavors. Some common ones you may already know and love are tomatoes, cucumbers, sweet potatoes, yellow squash, corn, sweet potatoes, carrots, etc.
Herbs are no stranger to a good salmon recipe at any time of the year. However, certain herbs that thrive exceptionally well during the summertime can be used to enrich the flavor of your dishes. These include basil, rosemary, coriander, dill, mint, parsley, and thyme.
Check Out Our Most Popular Summer Salmon Recipes
A silky garlic and paprika sauce takes this Instant Pot Salmon from mediocre to outstanding. Throw in some steamed carrots and potatoes for a satisfying crunch and you won't know what hit your tastebuds. As a bonus, this meal comes together in just 30 minutes - it truly doesn't get better than this.
There's an abundance of easy recipes out there, but none like this one for Simple Poached Salmon. Fresh fillets simmer in a pool of white cream sauce until they're tender and flaky. Next, you serve them with mashed potatoes and enjoy the creamiest, most buttery dish of your life. What more can you want?
Elevate your meal repertoire with this delicious Pecan Crusted Salmon. This is perfect for an off the cuff meal that looks like you made a huge effort. Crank the oven up to 370℉, glaze the salmon with a mayo paste, coat with pecans and breadcrumbs, and bake until golden crispy.
This pan-seared salmon burger recipe is a simple guide to a burger made with pan-seared wild caught salmon filets, served on a toasted bun with your favorite toppings.
This Cedar Plank Salmon recipe is a quick way to make your meal special. It's the scented board, the smokey aroma, and the elegant browned filet display that are enough to adorn the atmosphere. All this before biting into the Italian-seasoned salmon to seal the deal on an exceptional seafood treat.
This Pan Seared Salmon is ideal for a tough crowd. Anyone who bites into one of these golden-brown, juicy filets will instantly mellow. The simplicity of charred fish in butter and garlic creates a pleasant experience, while healthful omega-3's will fatten you into satisfaction, and the abundant protein will add muscle to any smile.
If you're on seafood duty, this Crispy-Skin Salmon is sure to be a crowd-pleaser. Apart from the crispy, melt-in-your-mouth skin, you'll get buttery, black pepper-seared filets that'll be the star of any get-together. Plus, you'll get to walk away with another excellent searing technique under your belt that you can adapt to several recipes. Truly a win-win.
With these Blackened Salmon Tacos, everyone will look forward to Taco Tuesday. Few things are better than flaky, shredded, Cajun-seasoned fish wedged between a crispy tortilla. Add a sweet mango salsa. some sour cream sauce, and some chopped jalapeno and your taste buds will thank you for it.
Salmon Pasta is so simple that it's impossible to mess up. Seriously, everything is cooked in one pot and ready in 30 minutes - it doesn't get easier than that! The dish is also a godsend for pasta and seafood aficionados, blending the two groups with a creamy chicken broth that seals in the flavors beautifully.
This recipe for Sushi Rolls is the one that'll make people sit up and finally take notice of you. So, if you're hosting a party or a gathering, consider this masterpiece. It looks like a work of art but all you need is a pair of hands. Your turn to take the spotlight.
With these Blackened Salmon Tacos, everyone will look forward to Taco Tuesday. Few things are better than flaky, shredded, Cajun-seasoned fish wedged between a crispy tortilla. Add a sweet mango salsa. some sour cream sauce, and some chopped jalapeno and your taste buds will thank you for it.
Baked Salmon in Foil is a timeless classic because it creates the juiciest filets you'll bite into. Plus, it's easy to prep. Everything, including the seasoned vegetables, is wrapped in foil and baked together until cooked and tender. That's it. Seriously, it's hard to imagine an easier cook.
If you love creamy textures and lemony flavors, you'll love this Salmon Piccata. It's the perfect bright dish to amp up your recipe repertory. Brined capers, parsley, and white wine give this dish an overall vibrancy and tang that makes it so addictive that you'll be making it every week.
Pesto Salmon. If that isn't enough to get you salivating then we don't know what is. Homemade pesto is easy to make, and after slathering it atop each filet, bake until moist and tender. Next, layer a bed of crunchy asparagus and cherry tomato halves neatly before finally placing the salmon on top. Impressive.
This Salmon Salad is so texture-rich and tasty you'll want to eat it all week long. Salmon, by itself, is easily enjoyable, and including it in a salad is a simplistic way to make its flavors shine through. Here we added lettuce, tomatoes, cucumbers, and radish to accompany salmon with crunchy textures that complement it flawlessly.
This Salmon Chowder includes bacon and potatoes in a creamy dairy broth to hunger for. The best part about it is you hardly have to do any work. Simply cook all the ingredients in one pot and air-fry the baguette bread. The result is a crispy base along with each chunk of buttery salmon. Yum!
Nothing says trendy and contemporary better than these Sushi Cupcakes. They're petite seafood galettes of salmon and rice topped with radish, avocado, carrots, and sesame seeds. So; smooth substance, crisp textures, and finally, a bold ginger and soy sauce to tie all the elements together with a punch.
Baked Teriyaki Salmon is distinctly umami and true to Japanese flavors. It's an excellent way to put a spin on your menu and impress the family with diverse Asian flavors. Finally, a bowl of steamed rice goes well with teriyaki aromas like red on a rose, so you'd be amiss to leave it out!
Sit down and put your feet up; this Oven-Baked Salmon requires zero effort. It's served on a bed of potatoes and crunchy asparagus for a satiating treat. This is the dish that'll have you covered when you're too lazy to cook, but want a fulfilling meal. So yes, you can have your salmon and eat it too!
This Salmon Dip is not only seriously satisfying, but will make you serve it on repeat. And no one would complain! Who doesn't love a rich, creamy seafood dip spread on a slice of toasted bread? Or, served with fresh, crispy celery, cucumber, and carrots. Sounds to us like the ultimate party snack.
Two opposing flavors reconcile to form a magical dining experience in this Honey Garlic Salmon recipe. So sit down, dig in, and prepare yourself for an assault of heavenly flavors. While treading the spectrum of sweet to sour, this dish will take your taste buds for an exciting joy ride you'll appreciate.
The Best Ways to Make Summer Salmon Recipes
As the summer heat approaches, you may want to keep things quick and simple in the kitchen with these summer-friendly cooking methods.
As mentioned above, one of summer foods' most prominent features is their freshness. Salads and poke bowls are many's go-to choices for an effortless and delectable summer salmon dish. You can retain the ingredients' natural flavors and nutrients by omitting the heat and letting the seasonings and dressings do the talking.
Well-marinated salmon filets grilled with a hearty mixture of summer vegetables are guaranteed to be a hit at your next cookout. This cooking method doesn't take long but still delivers crispy-skinned fish cuts with tender and flavorful meat that you can't get enough of. 
The Instant Pot allows you to quickly make salmon dishes in multiple ways, such as saucing or steaming. You can infuse your fish with incredible bursts of flavors by directly cooking it with various sauces, herbs, and spices. This method also gives your salmon an incredibly tender texture without having to slow-roast or poach over a long period of time.
Other high-heat cooking methods to try include pan-frying, pan-searing, or broiling. Your summer salmon dishes will come together in less than 30 minutes and taste just as heavenly as any time-consuming meal. 
Good Side Dishes for Your Summer Salmon Recipes
The options for your summer side dishes are endless, especially with the flow of fresh produce that comes with the season. You can keep it light and breezy with colorful bowls of salads or slaws or party it up with a BBQ or cookout and a bundle of grilled and beautifully charred vegetables. Chilled soups are great to experiment with if you're looking for something slightly more unconventional. 
Salmon works particularly well in summer recipes. Its light flavor lays the perfect base for the fresh produce of the season to shine. With the following summer salmon recipes list, we hope you can find something new to try for the hot days to come.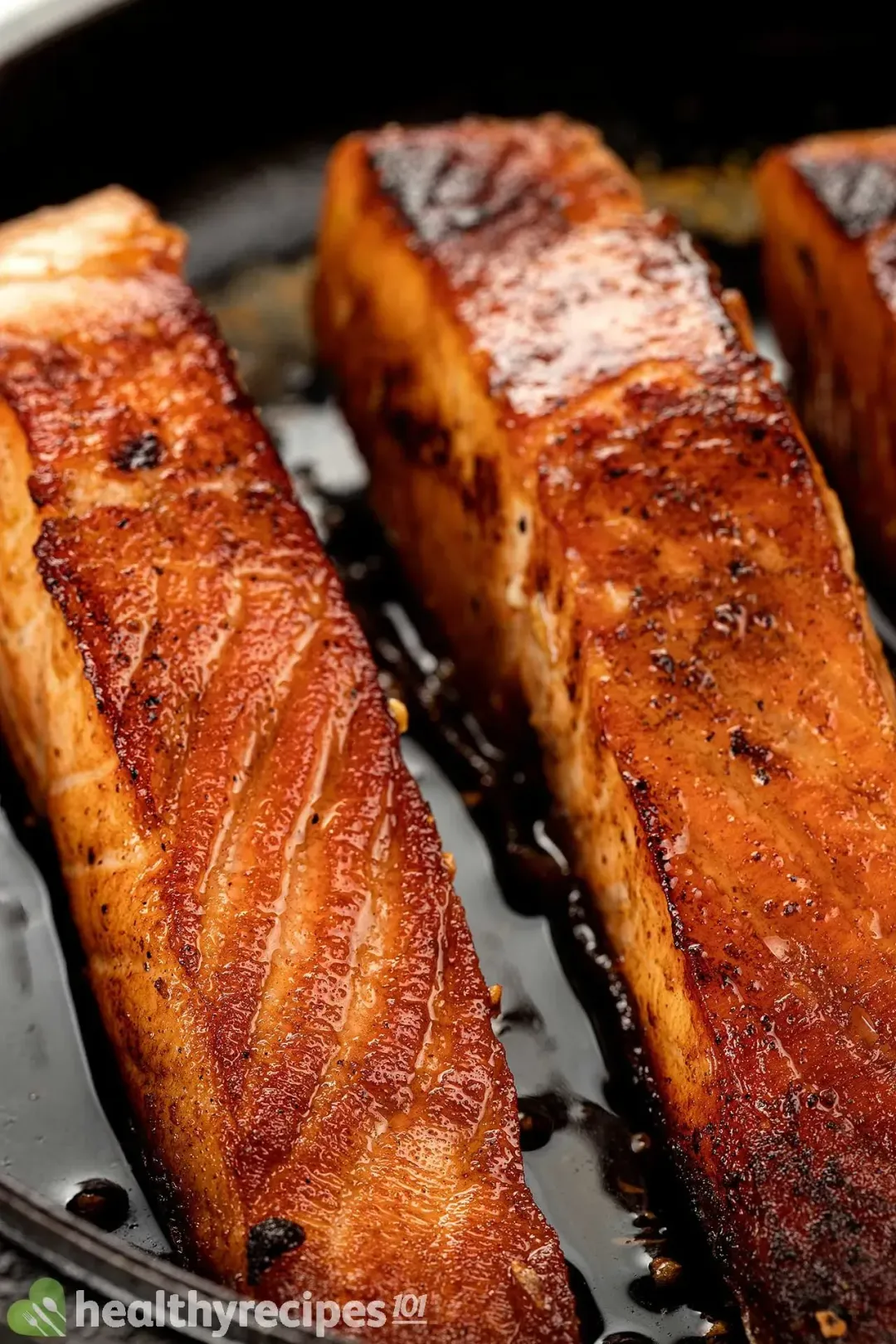 Previous Recipe
Pan Seared Salmon Recipes
Pan Seared Salmon Recipes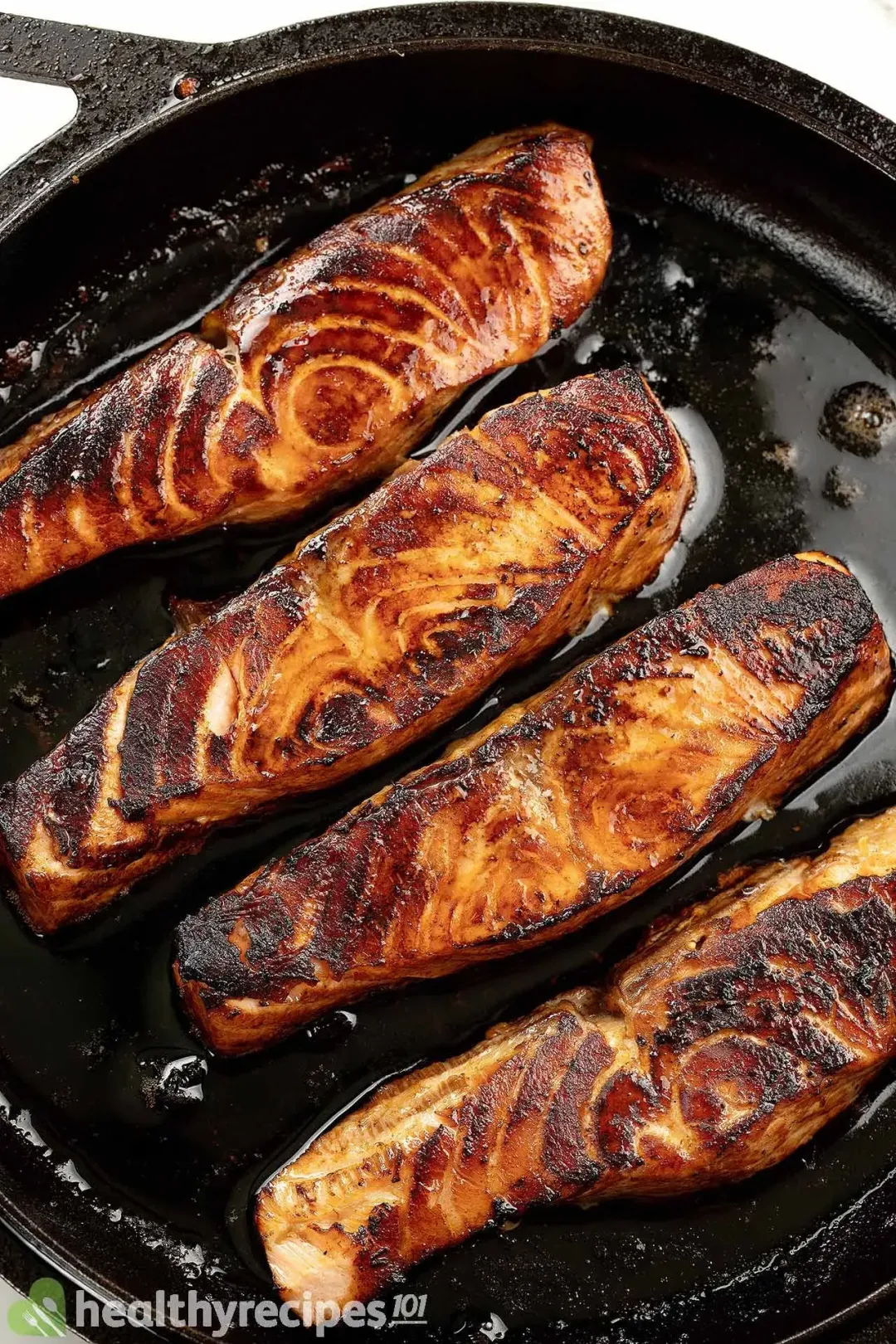 Next Recipe
Salmon Glaze Recipes
Salmon Glaze Recipes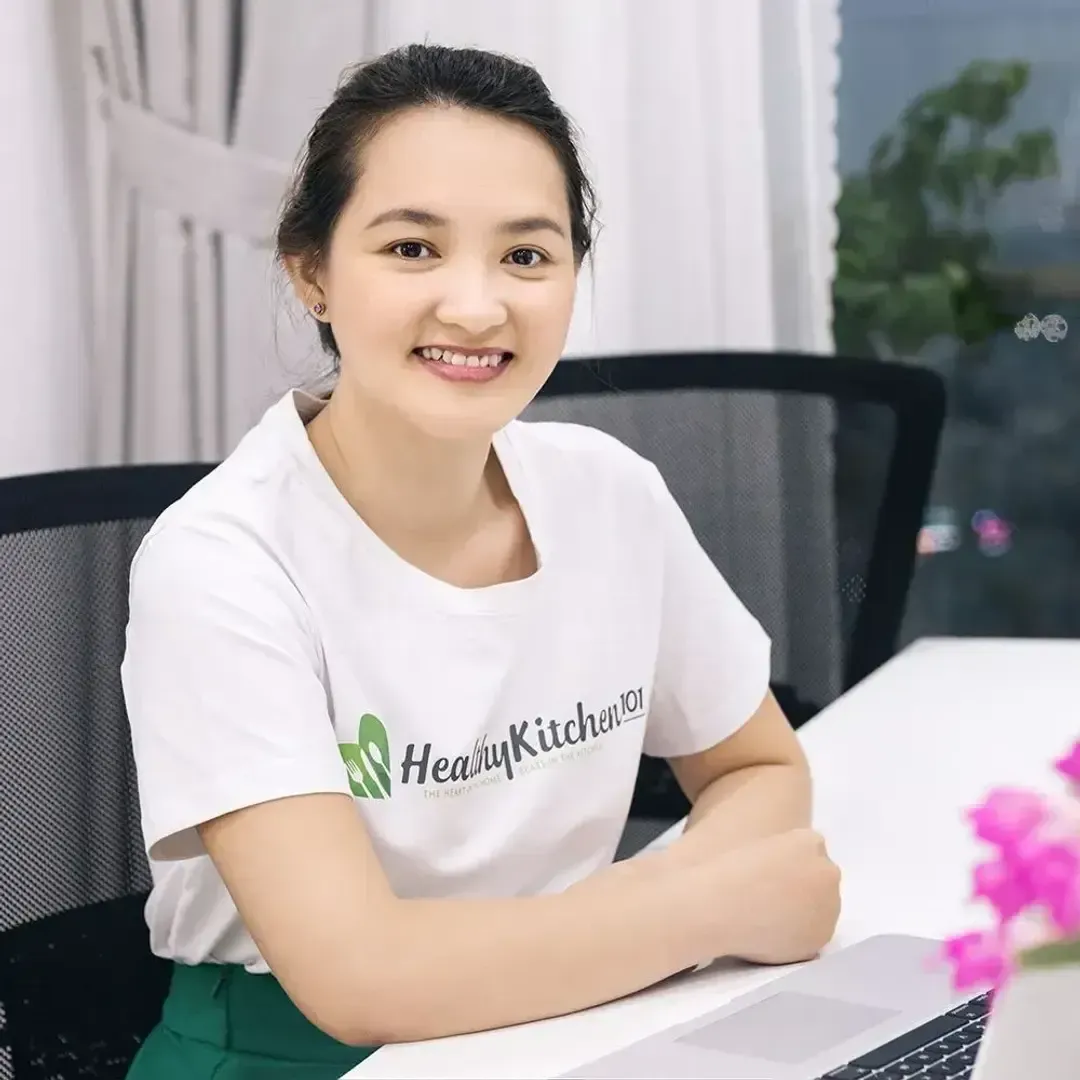 Writer, Author
Luna Regina is an accomplished writer and author who dedicates her career to empowering home cooks and making cooking effortless for everyone. She is the founder of HealthyKitchen101.com and HealthyRecipes101.com, where she works with her team to develop easy, nutritious recipes and help aspiring cooks choose the right kitchen appliances.
Comments/ Reviews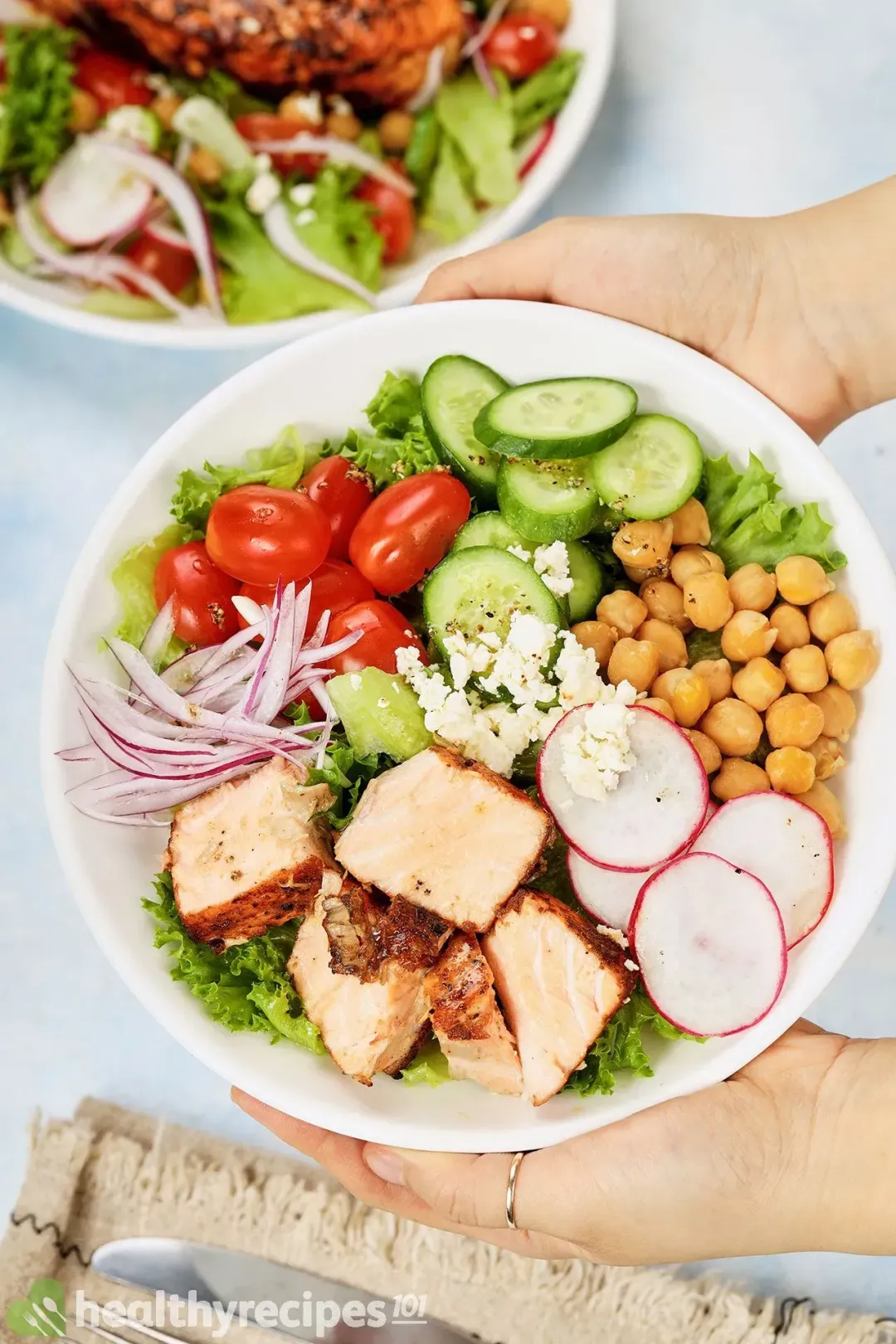 Amayane

April 26, 2023 at 4:50 AM

Enjoy a taste of summer with these delicious salmon recipes.