If you have shrimp and rice in the kitchen, you're a few minutes away from a tasty and healthy meal. All the dishes are juicy, flavorful, and incredibly satisfying.
Are Shrimp and Rice Good for You?
1. Shrimp
In short, yes, shrimp is a healthy staple that offers a variety of nutrients. 
Shrimp is a complete and lean protein source. In a 3-ounce serving of shrimp, there are 11.6 grams of lean protein. It is a heart-healthy food that's good for increasing protein intake without consuming additional saturated fats.
In addition to protein, shrimp offer an impressive array of nutrients including 0.9 micrograms of vitamin B12, 15 percent of the recommended daily value. Furthermore, this seafood is a good source of phosphorus, providing 207 mg or 16% of the RDV, and choline, providing 69 mg or 12.5 % of the RDV. Shrimp also provide some calcium, iron, magnesium, potassium, zinc, and selenium.
Shrimp also benefit overall health such as aiding in weight management, reducing the risk of cardiovascular disease, and improving bone and brain health.
Therefore, if you're looking to incorporate more of this nutritious shellfish into your diet, try out some of our simple shrimp recipes to easily obtain the omega-3 fatty acids and essential nutrients. And your taste buds will be grateful as well!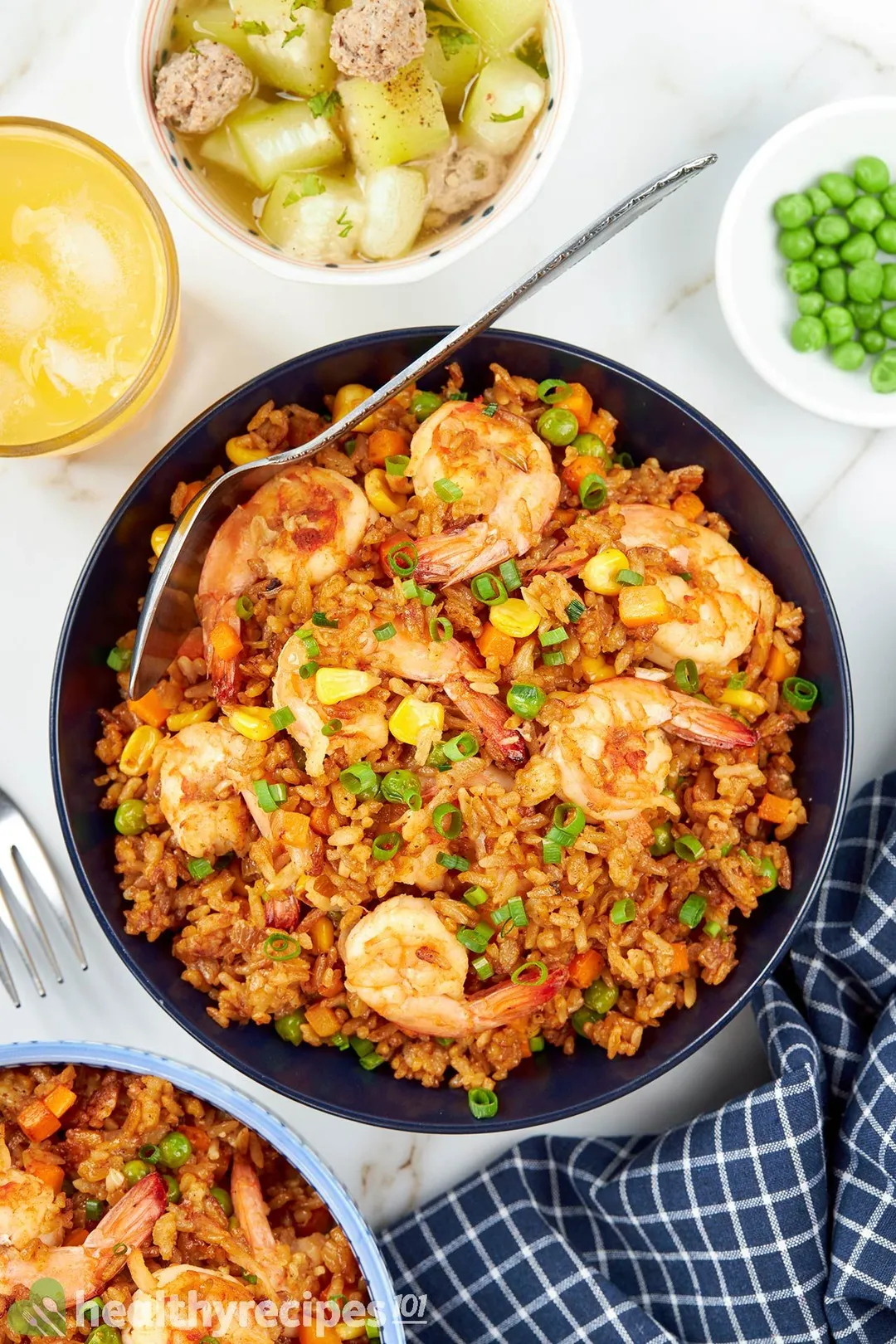 2. Rice
There are over 40,000 varieties of rice, and it is a staple food all around the world. Numerous nations have rice dishes that highlight their local cuisine and culture, such as paella in Spain, risotto in Italy, arroz rojo in Mexico, bibimbap in Korea, and sushi in Japan, among others.
Despite the countless varieties of rice, depending on how they are processed, they fall into one of two categories: white or brown (whole grain).
Rice, in all its colors, is an excellent source of carbohydrates (79.3 grams in a 100-gram serving), the body's primary source of energy. Carbohydrates can provide sustained energy and satiety, and they are essential for fueling exercise. Besides that, it contains a moderate amount of protein and almost no fat or sugar.
White rice is the most popular variety, but brown rice has more health benefits. In particular, brown rice is an excellent source of numerous nutrients, such as fiber, manganese, selenium, magnesium, and B vitamins.
Rice has a chewy and soft texture that gives meals substance and complements numerous cuisines. It makes a great side dish or main dish that goes well with almost anything: meat, seafood, tofu, and vegetables. This grain should always be a part of a balanced diet due to its flexibility and health benefits.
Our Popular Shrimp Recipes With Rice
In this collection of shrimp and rice recipes, you will find everything from classic Asian dishes like Hunan shrimp to the Louisiana staple: shrimp Etouffee. The good news is that every shrimp recipe in this collection is simple, nutritious, and balanced.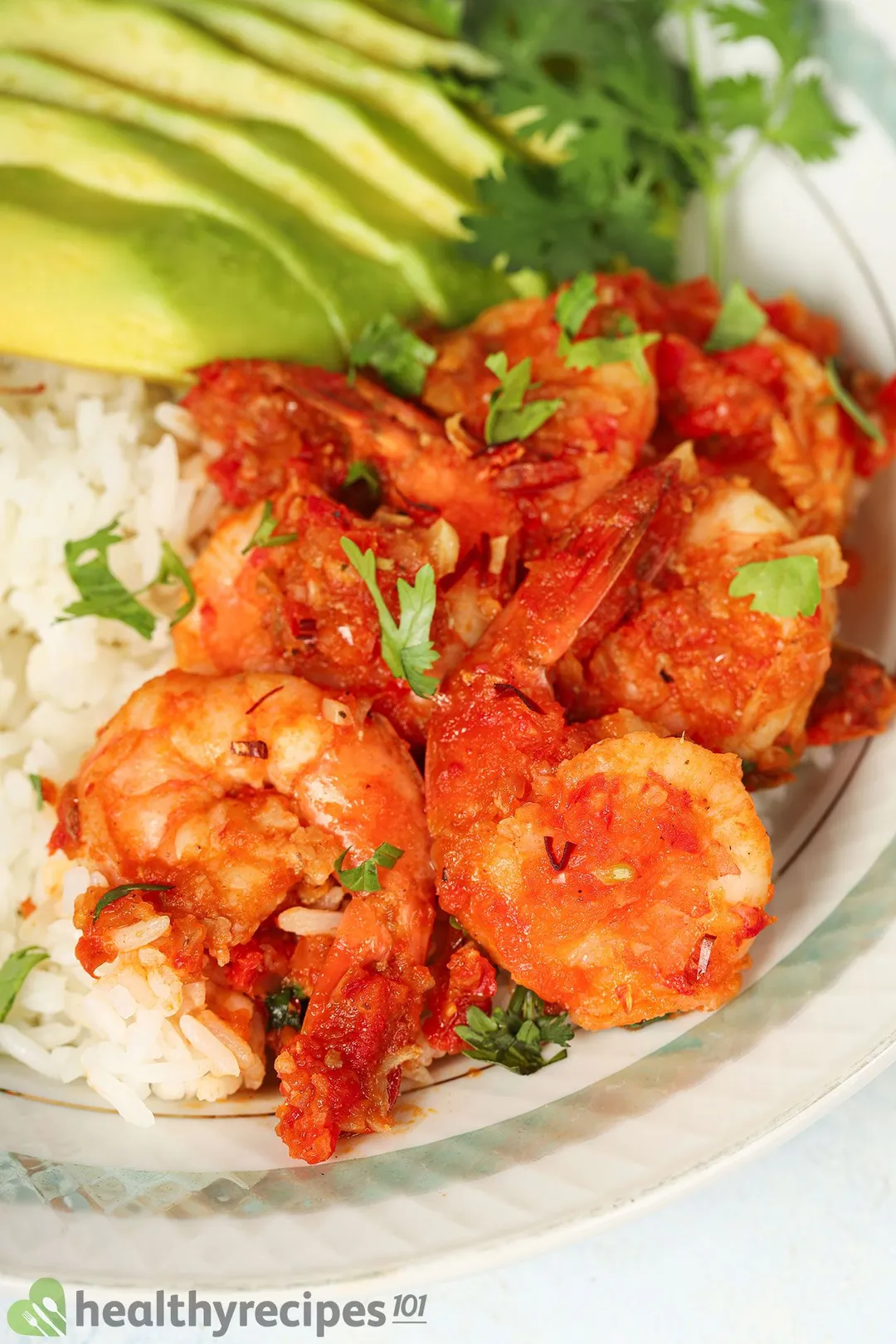 Previous Recipe
Mexican Shrimp Recipes
Mexican Shrimp Recipes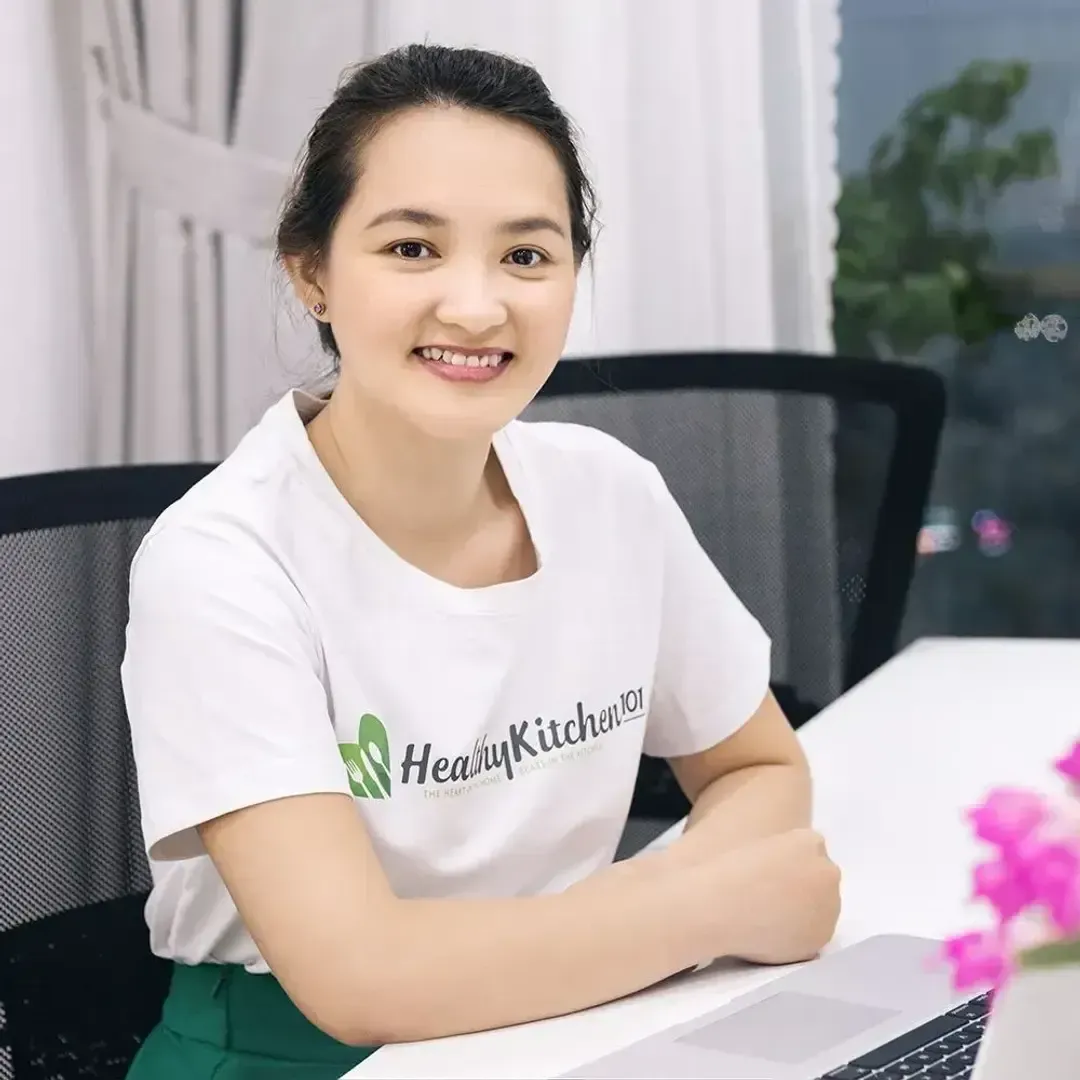 Writer, Author
Luna Regina is an accomplished writer and author who dedicates her career to empowering home cooks and making cooking effortless for everyone. She is the founder of HealthyKitchen101.com and HealthyRecipes101.com, where she works with her team to develop easy, nutritious recipes and help aspiring cooks choose the right kitchen appliances.
Comments/ Reviews