When it comes to versatility, chicken is unmatched in the variety of cuisine you can prepare with it. Whether it's a casual meal or a lavish feast, there's always a dish that will meet all your demands. Explore its diversity with our list of tasty chicken recipes for dinner that you can put together with very little effort.
Check Out Our Most Popular Chicken Recipes For Dinner
It's always a good idea to have a few chicken recipes ready to instantly whip up a cozy and delicious meal. Browse our list of chicken recipes for dinner and enjoy cooking a scrumptious meal for the whole family.
One-Pan Wonders: Quick, Easy, and Totally Fuss-free
These dishes are the ultimate solution for those who want to cook delicious meals without worrying too much about cleaning up later on. Everything comes together in one single skillet/pan and still gives you plenty of room to experiment. Whether you're in the mood for some fine-dining extravaganza, takeout classics, or just some good ole' comfort foods, you can find them all right here.
One-Pot Chicken Dishes: Comfort Food Dreams Come True
These one-pot dishes are the superheroes of the culinary world! They come together in a breeze and require minimal clean-up while offering an exquisite, warming taste with every spoonful. Give them a try to add new staples to your mealtime rotations!
Oven-made Chicken Dishes: We Can't Get Enough Of Them!
True happiness is many things, and one of them is the soul-soothing warmth of food fresh out of the oven. This versatile appliance gives you baked, roasted, broiled, and grilled food that tastes unbelievably delicious. Plus, it's so convenient and low-effort—just prepare the ingredients, pop them in the oven, and you're good to go!
Air Fryer Chicken Recipes That Are Worth a Try
From street foods, takeout favorites, and fine-dining dishes to homey staples, these air fryer chicken recipes are the ideal choices for effortlessly delicious meals. The best part? You'll barely break a sweat with them—whether it's for cooking or cleaning up.
Instant Pot Chicken Dishes You Can Make In a Breeze
Been through a long day or got a busy night ahead? Let the Instant Pot help you out. With their pressure-cooking powers, you'll be whipping up delicious meals in record time!
What Are Some Easy Ways to Cook Chicken?
Straightforward and uncomplicated, chicken is a relatively easy-to-cook ingredient. Here are a few methods you can use to prepare mouthwatering meals:
When in need of a quick and easy yet delectable and nutritious dinner, consider stir-frying your chicken with some veggies and a hearty sauce. Everything comes together in one pan in less than 30 minutes, giving you a dish layered with flavors and texture. The best part is their versatility: you can easily adjust them to your taste.
Grilled chicken instantly captivates the taste buds with its distinctive smoky undertone and charred skin. When thoroughly brined or marinated, the meat becomes delectably tender while being infused with rich flavors.
Even though grilled chicken is a cookout staple, you can easily turn it into a main dish for a cozy dinner by serving it alongside pasta, rice, or salads.
Whether you're making simple comfort food or a fancy feast centerpiece, the oven is almost always a reliable choice for cooking chicken. Baking and roasting are hands-off methods that give you succulent chicken with juicy, flavorful skin without having to put in too much effort.
Depending on the recipe, the chicken can be stuffed or cooked with various herbs, spices, and veggies to further diversify its flavors.
Different Chicken Cuts You Can Make
Chicken cuts are incredibly diverse, each with distinctive characteristics to suit personal preferences. Here are some popular choices:
This is a lean and boneless cut that comes from the underside of the chicken. It's tender, flavorful, incredibly versatile, and suitable for various methods, such as frying, grilling, baking, and roasting. However, it can turn out quite dry and bland, so make sure to thoroughly brine, season, or marinate it before cooking.
Chicken thighs are dark meat that contains a higher amount of fat, making them richer in taste and far more succulent than other white meat lean cuts. This quality makes them easier to work with since they can remain juicy, tender, and flavorful even when slightly overcooked.
Check out our list of chicken thigh recipes to explore ways to transform this cut into out-of-this-world delicious dishes.
For game days and casual get-togethers, a golden plate of crispy chicken wings drenched in a glossy sauce is arguably a staple. This meat cut is tender and scrumptious and can be made with a simple fry, roast, or bake that ensures maximum flavors for very little effort.
What Goes Well With Chicken?
Chicken's mild and delicate flavor makes it the perfect canvas for endless ingredient pairings. For foolproof and no-fuss combinations that are guaranteed to turn out great, check out the following options:
This root vegetable's creamy texture and subtle sweetness make for a classic pairing that enhances the chicken's taste. Your choices can vary tremendously, ranging from French fries, mashed potatoes, potato salads, and roasted potatoes to hash browns.
Another delectable combo you can try out is spinach and chicken. This veggie's grassy undertone pairs incredibly well with the chicken's delicate flavor. Cook them with a creamy sauce, and you'll have a comfort dish with unparalleled taste.
In addition to the two options mentioned above, veggies like carrots, broccoli, artichokes, corn, and sweet potatoes also mesh well with chicken. Coat them in selected spices or sauces, and then roast for a healthy, effortless, and flavorful side dish. The hearty taste goes particularly well with dishes that are cooked with high-heat methods like baking, grilling, or frying.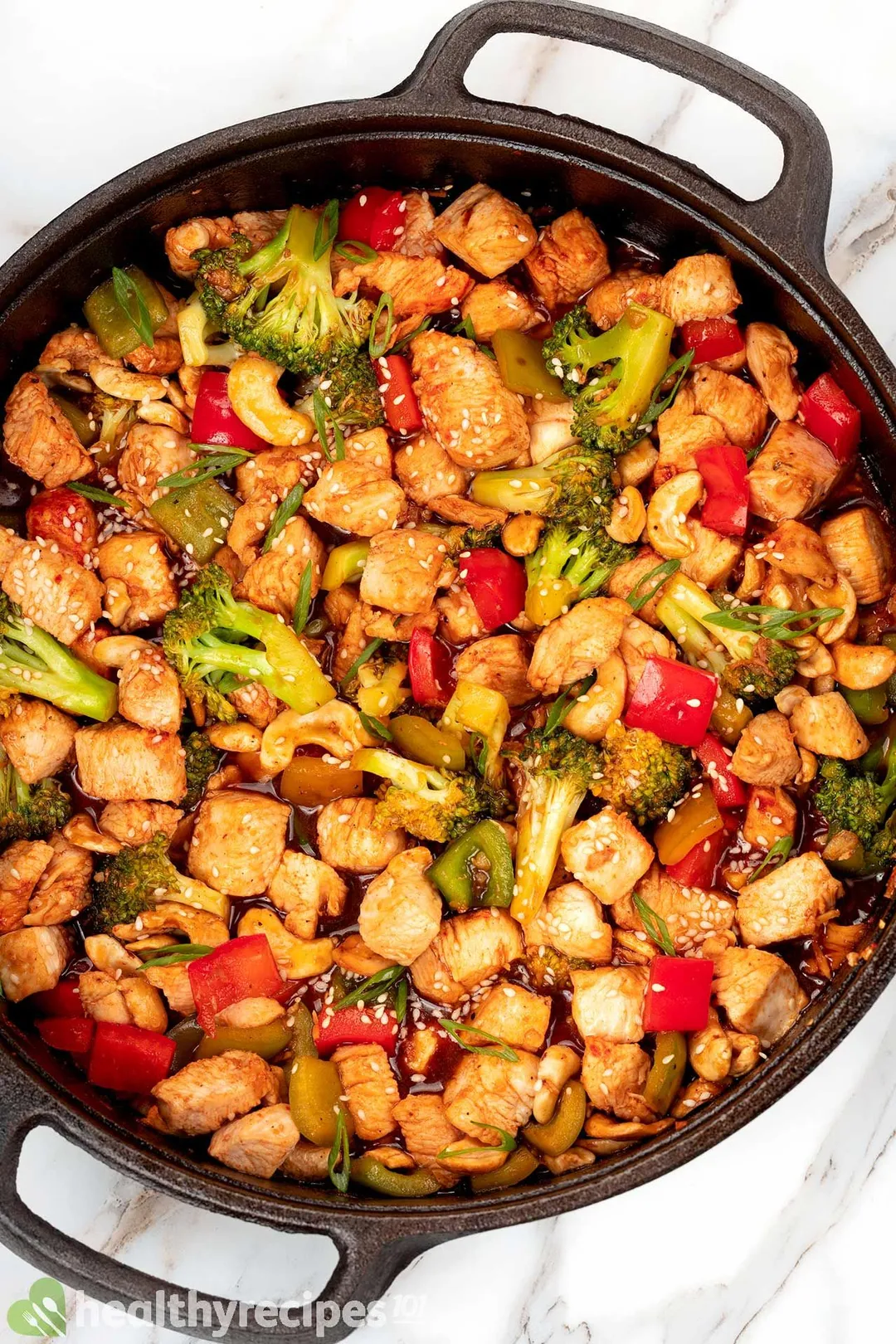 Previous Recipe
Easy Chicken Breast Recipes
Easy Chicken Breast Recipes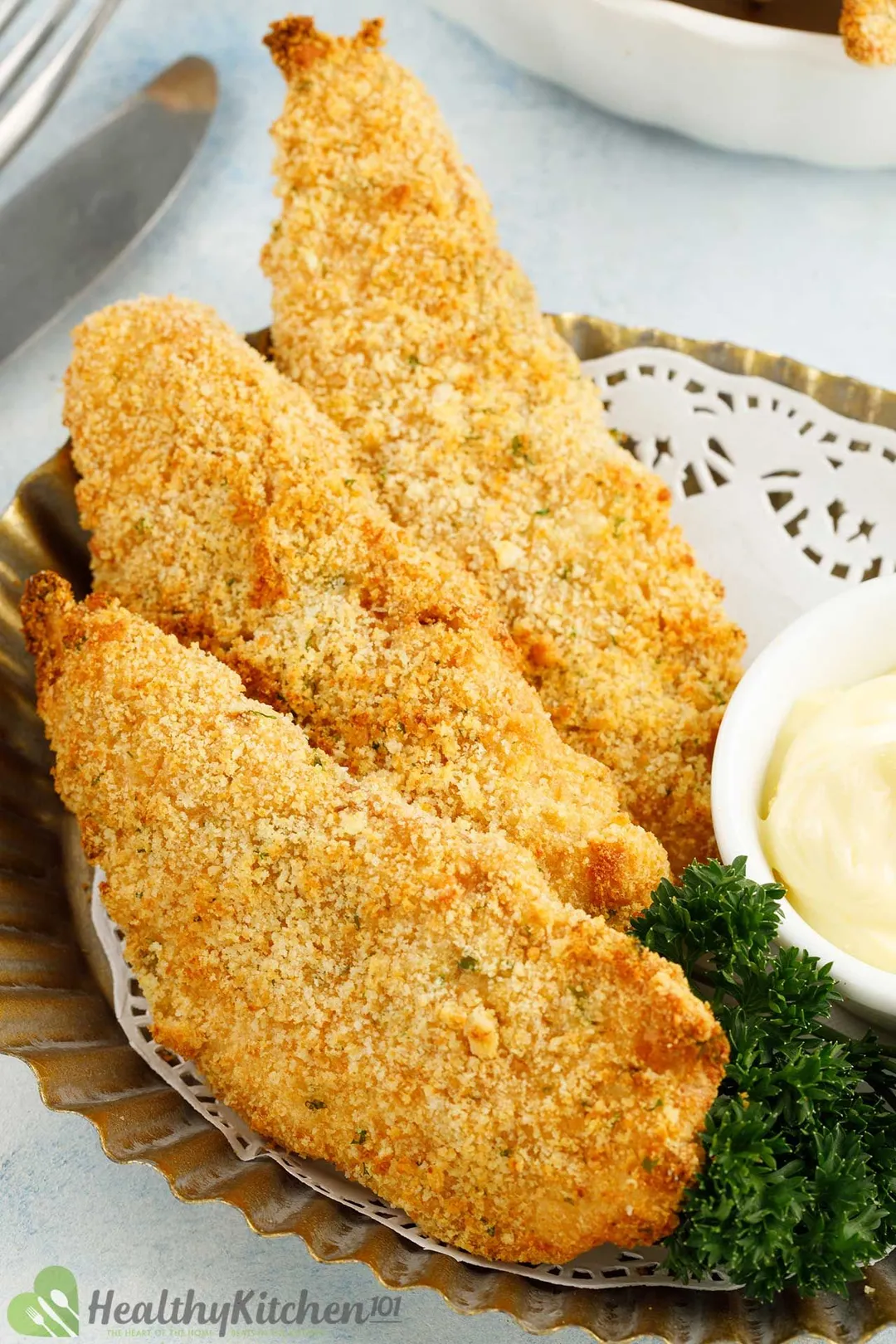 Next Recipe
Chicken Tender Recipes
Chicken Tender Recipes
Writer, Author
Luna Regina is an accomplished writer and author who dedicates her career to empowering home cooks and making cooking effortless for everyone. She is the founder of HealthyKitchen101.com and HealthyRecipes101.com, where she works with her team to develop easy, nutritious recipes and help aspiring cooks choose the right kitchen appliances.
Comments/ Reviews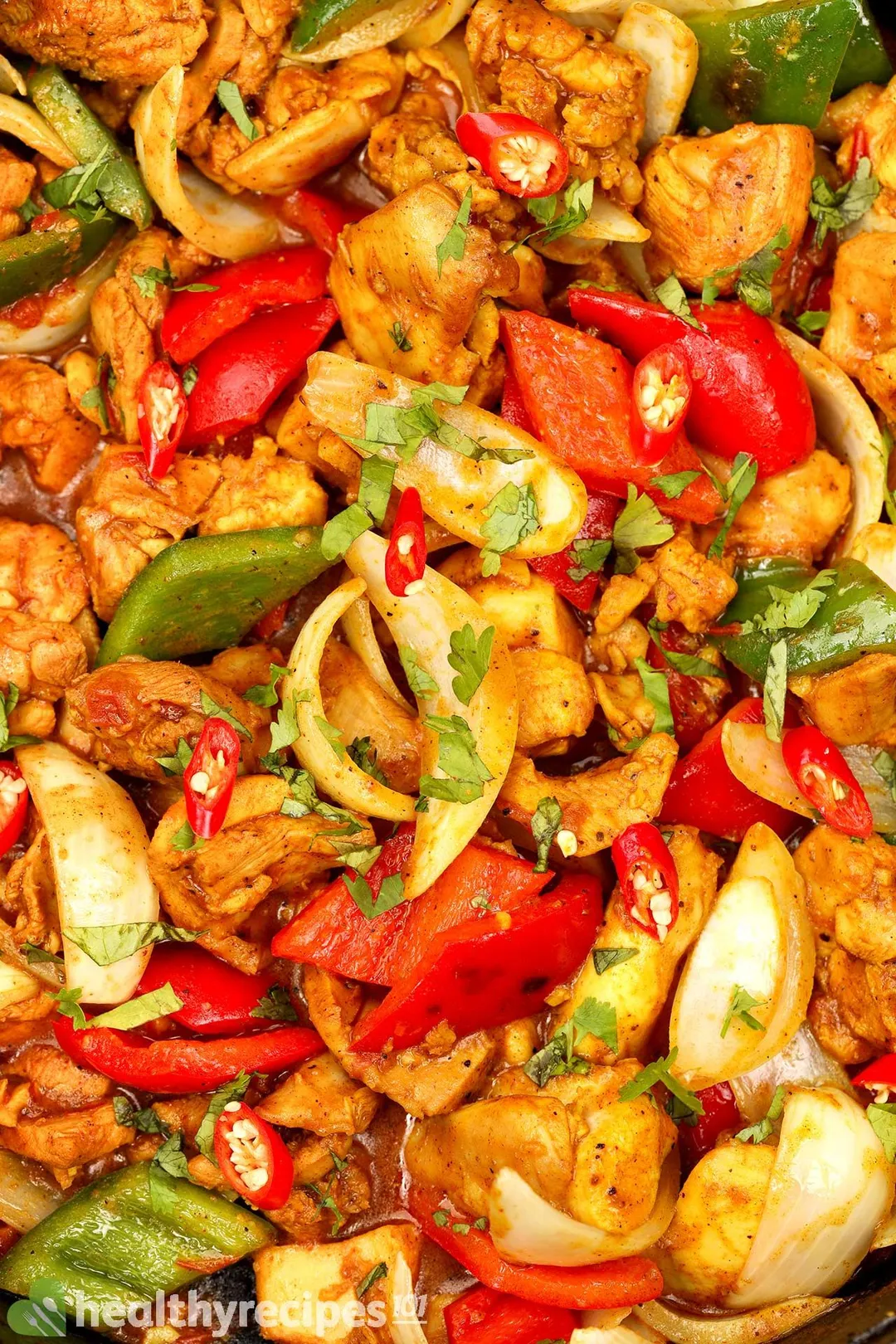 I love chicken parmesan - easy to follow and the results are delicious.